July 23rd sees the opening ceremony of the greatest show on Earth as the Olympic bandwagon rolls into Japan. These are the most controversial games in the last 40 years; the road to Tokyo has been paved with doubt and speculation over whether the events should even go ahead.
The organisers will be hoping that once the flame is lit, sport's endearing trait of persevering through adversity will bring the world together in a festival embracing the spirit of the games.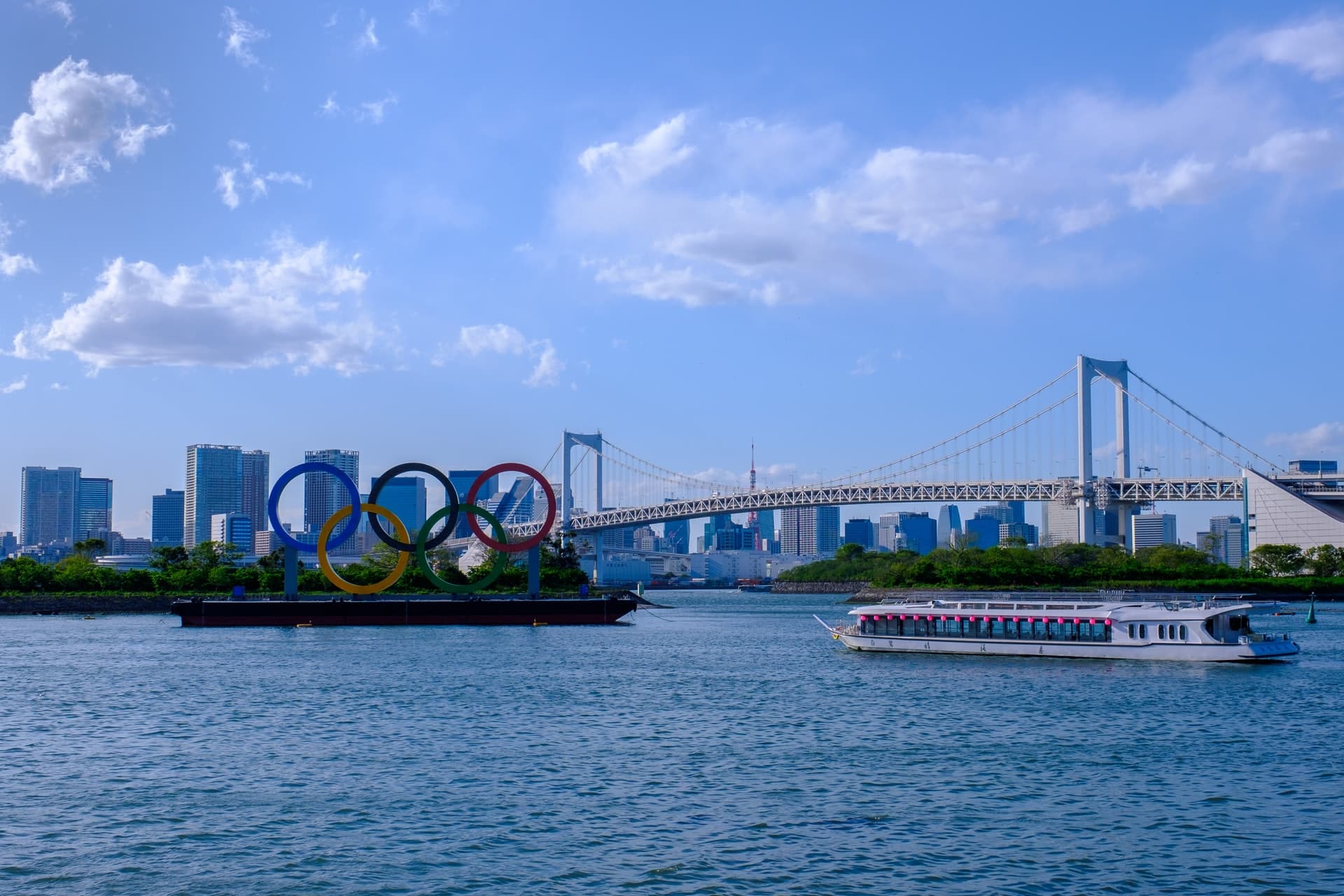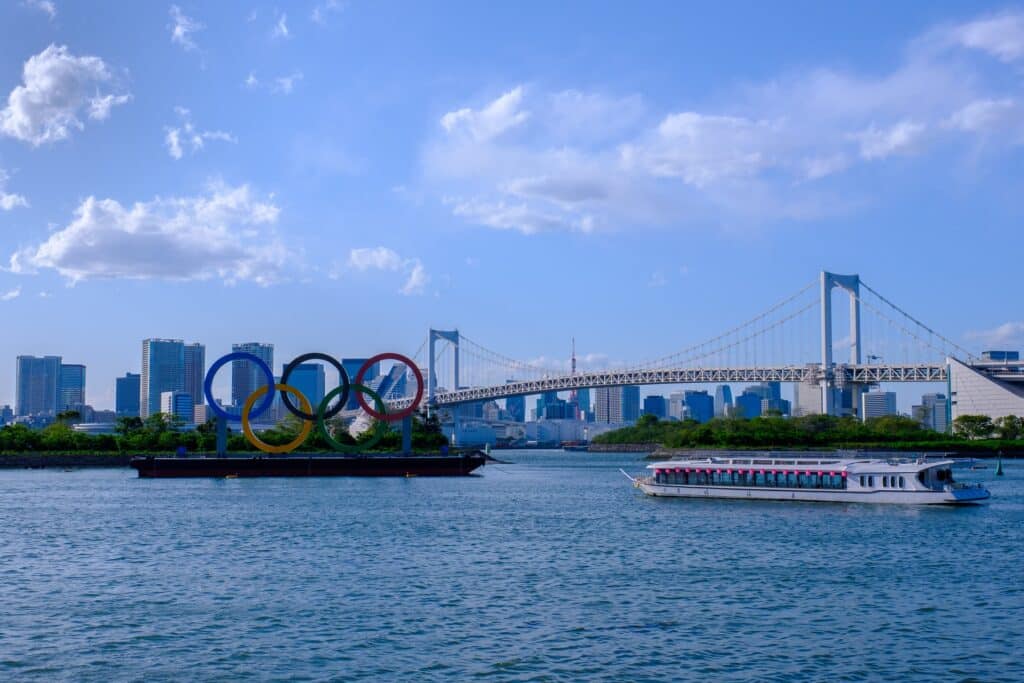 Part of the Olympic mission is to encourage viewers to get active – its legacy is to inspire people of all generations to rekindle their interest in a sport or motivate them to take up a new one. Over the summer, the local rowing club, velodrome, martial arts dojo or boxing ring will be inundated with new membership requests. The sporting stories rouse us from our sofas. It's a magical event that can even prompt amateurs to ponder, "I wonder if I could have a go at fencing…."
So, as would-be travellers start to consider including a sporty element in their next trip, we have highlighted some of the most exciting Olympic activities that Discova can include in itineraries worldwide. These active travel experiences often provide cultural insights into the destination and allow travellers to explore off-the-beaten-track areas. So, if travellers get bitten by the Olympics bug this summer, they may well find they can channel their inner athlete while travelling with Discova.
Let's take a look at some of the experiences available.
Cycling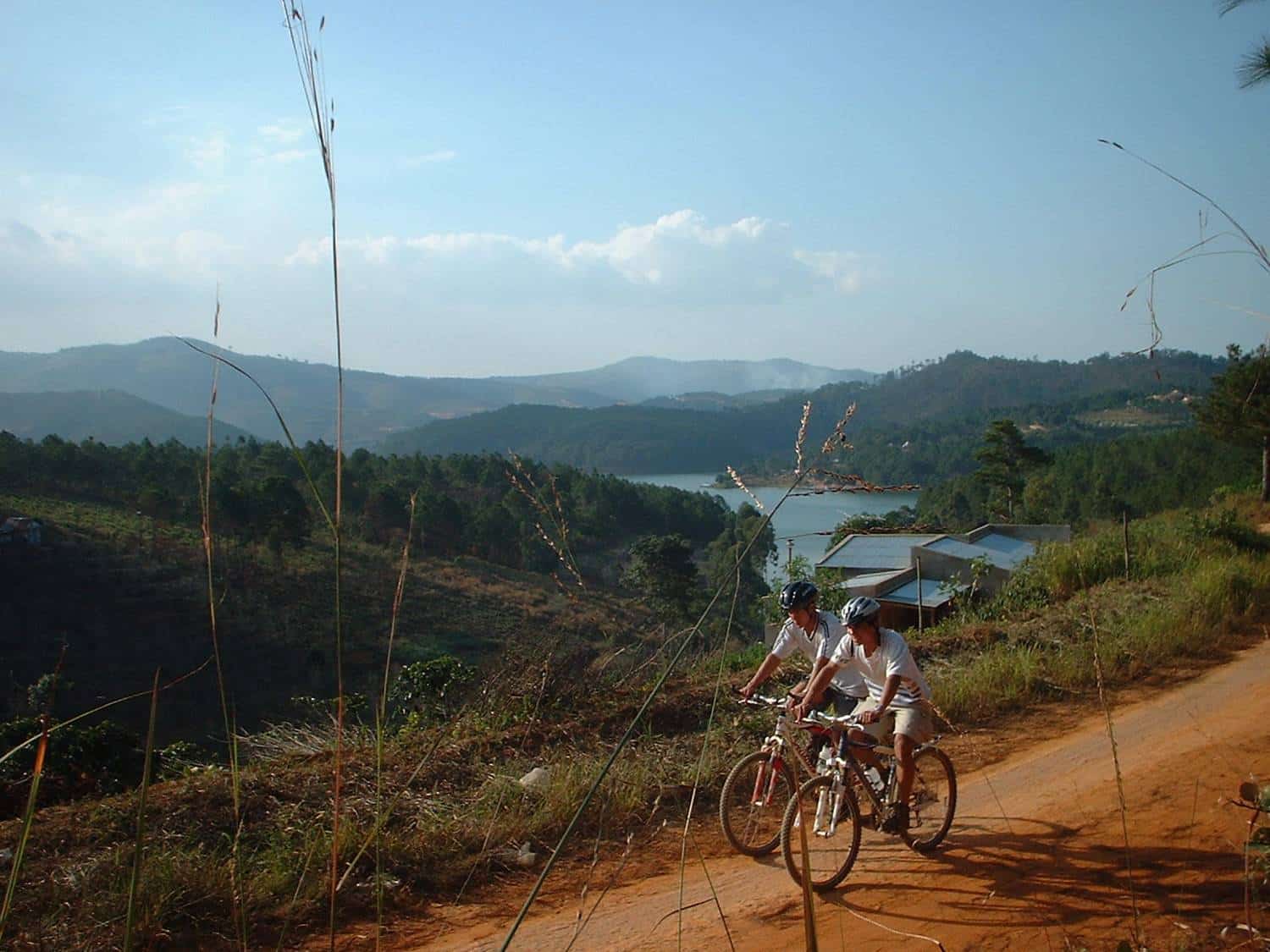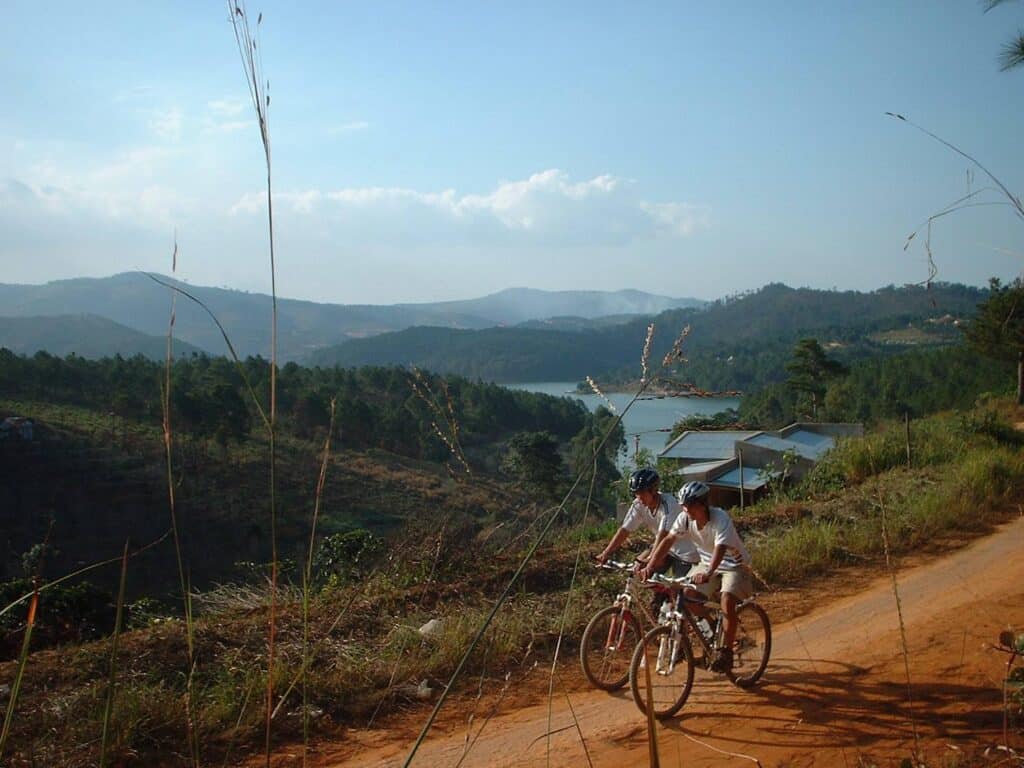 We offer fantastic cycling excursions across most of our destinations. Whether this be cycling the outskirts of Ho Chi Minh City, visiting Kyoto's geisha district and tourist sites, or exploring the Angkor Wat complex by bike, getting around on two wheels is a fantastic way to discover a destination.
Not only is cycling an excellent form of exercise, our cycling routes often allow travellers to get off-the-beaten-track onto pristine trails through untouched areas of natural beauty. Depending upon the cycling level of the group, these trips can be easygoing, casual riding or can feature more intense routes, including hills and dirt tracks.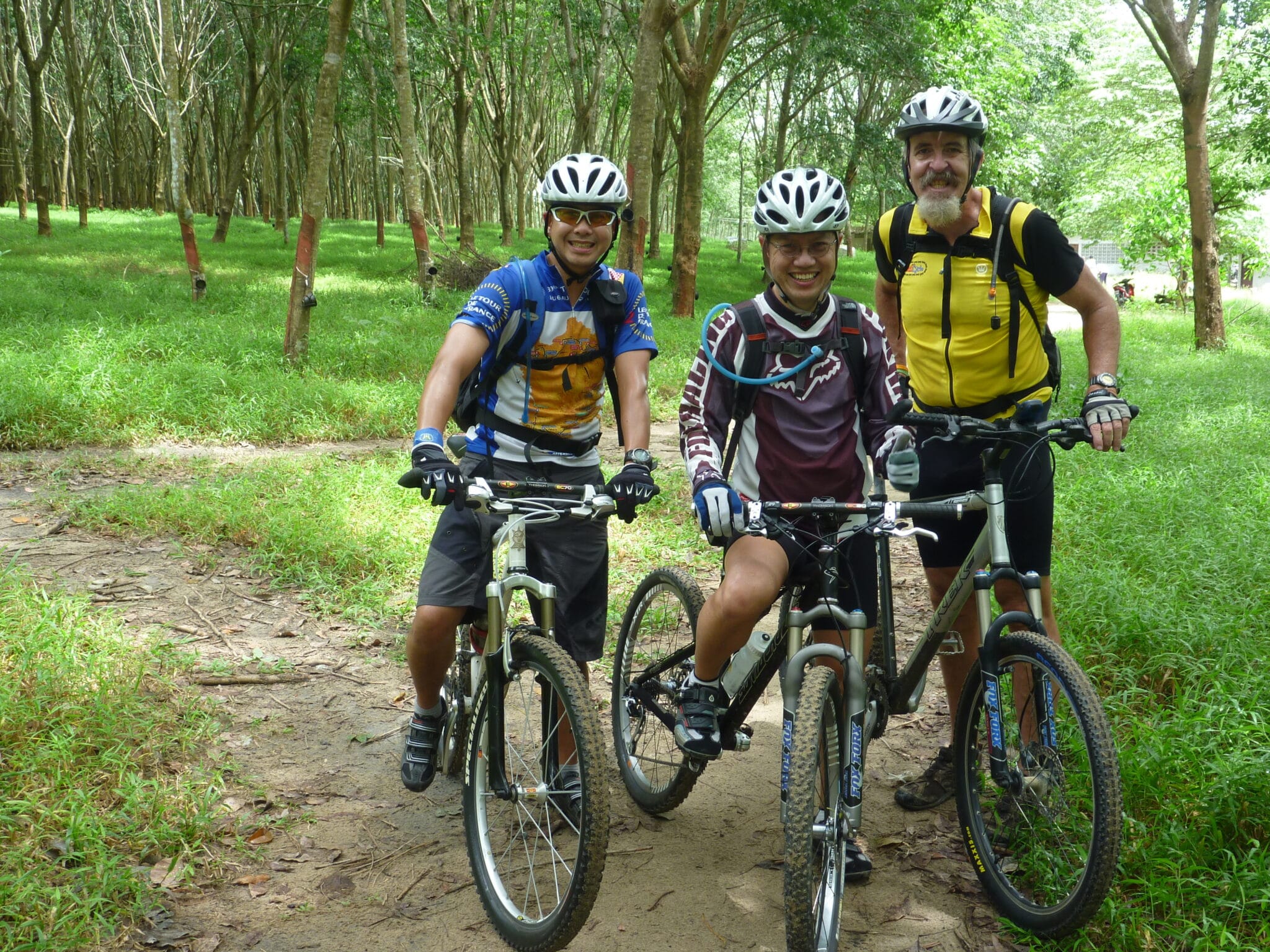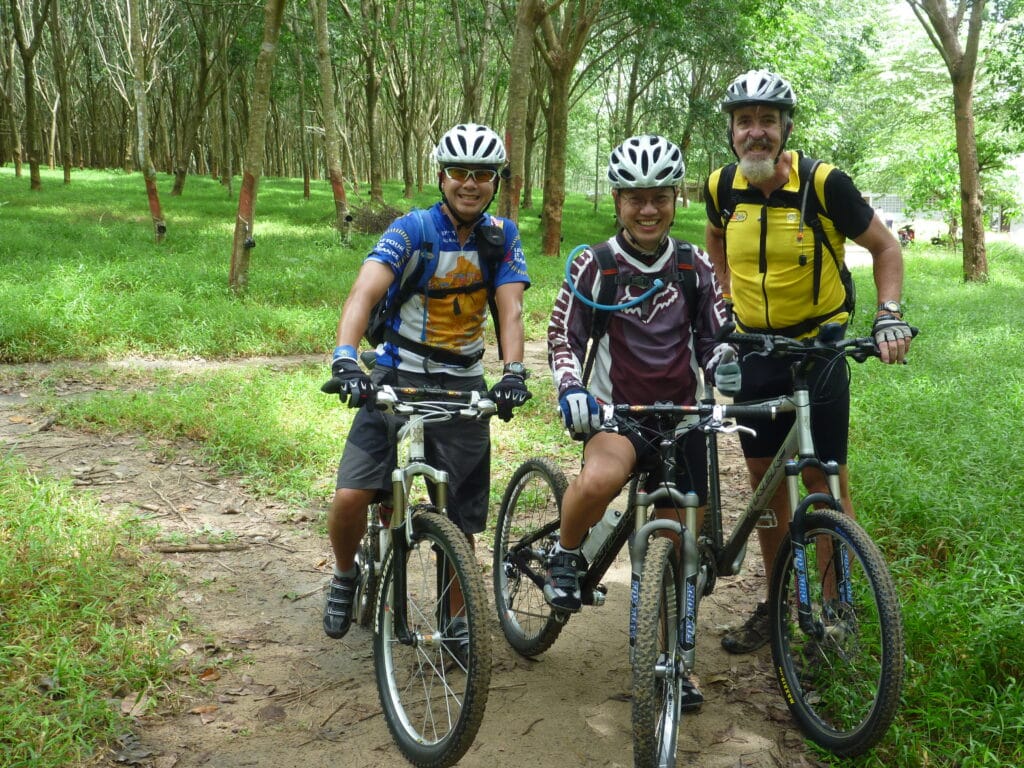 Since many of our guides are specialists in cycling, we can often cater to a group's specifications. One of our guides, Bunvath, based in Siem Reap, stresses that the exercise forms only a part of his cycling trips into the Cambodian countryside.
Bunvath tours through farming villages, stopping to converse with locals along the way and teaching his groups about rural life. In this way, travellers get to build meaningful connections along the way, gaining insights about village life and turning their exercise into a learning experience.
Whitewater Rafting
The numerous raging rivers that flow through our destinations offer tempting rapids for those looking to get their adrenaline fix. Particularly challenging whitewater rafting activities can be found in Thailand, Costa Rica, Mexico, and Indonesia. Much like the Olympic events, expect these experiences to be thrillingly fast to get the heart racing.
As with cycling, participating in a whitewater rafting experience allows travellers to get out into the beautiful natural environment. For instance, in Costa Rica, travellers get to test their mettle against class III and IV rapids on the Tenorio River in Guanacaste.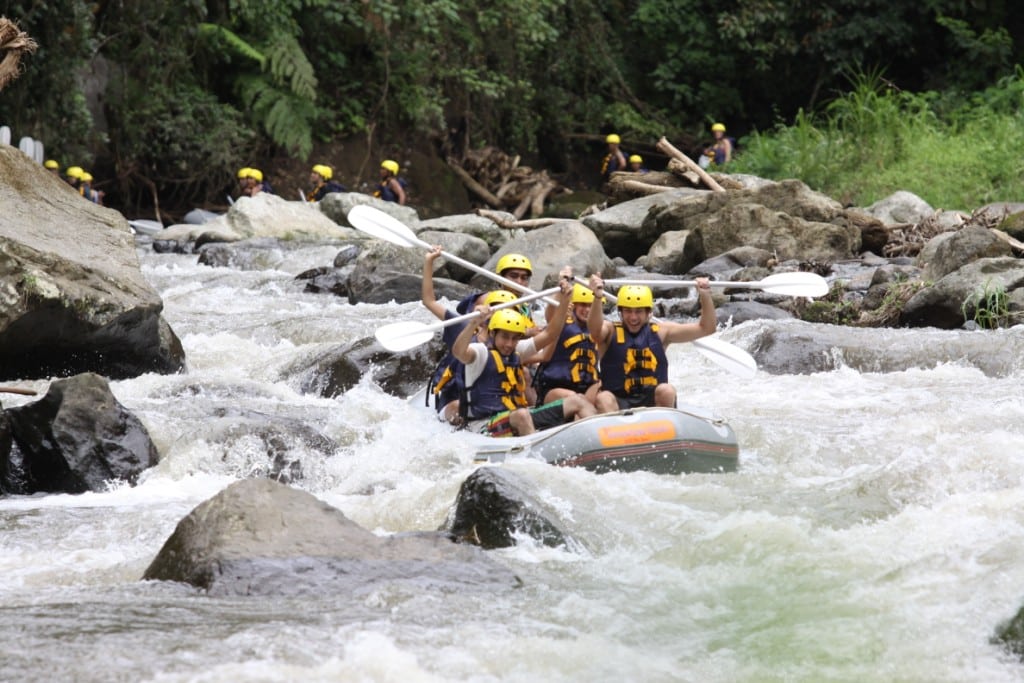 The rafting itself is a 12 km stretch through tropical jungle, ending at the splendid Cascabel Falls. While the more demanding sections will need the travellers' full attention, there is a chance in between to admire the breathtaking surroundings with the help of the guide – an expert in spotting the celebrated Costa Rican wildlife.
Again, while the base activity will satisfy would-be athletes, there is enough to appease nature lovers here too.
Kayaking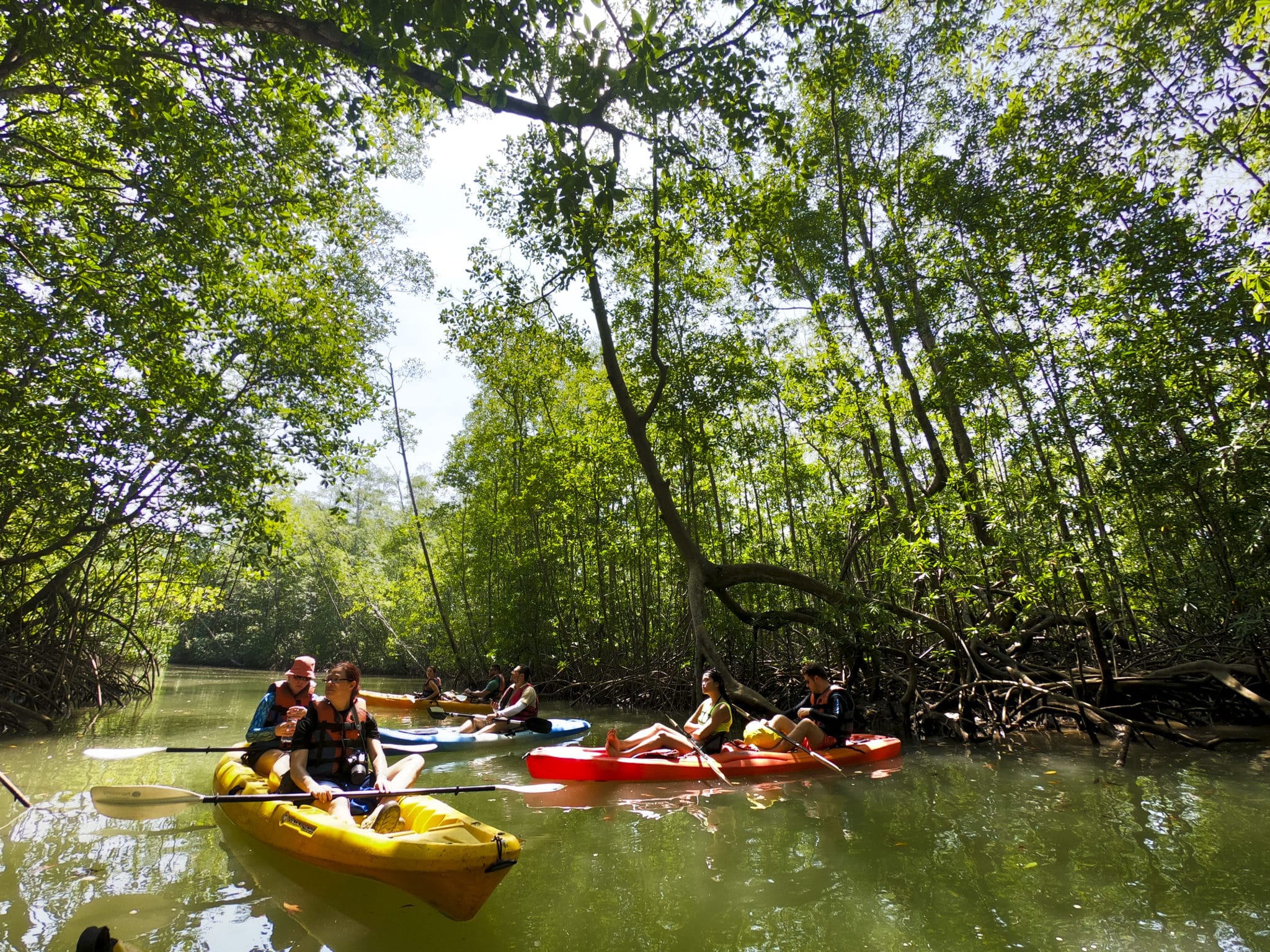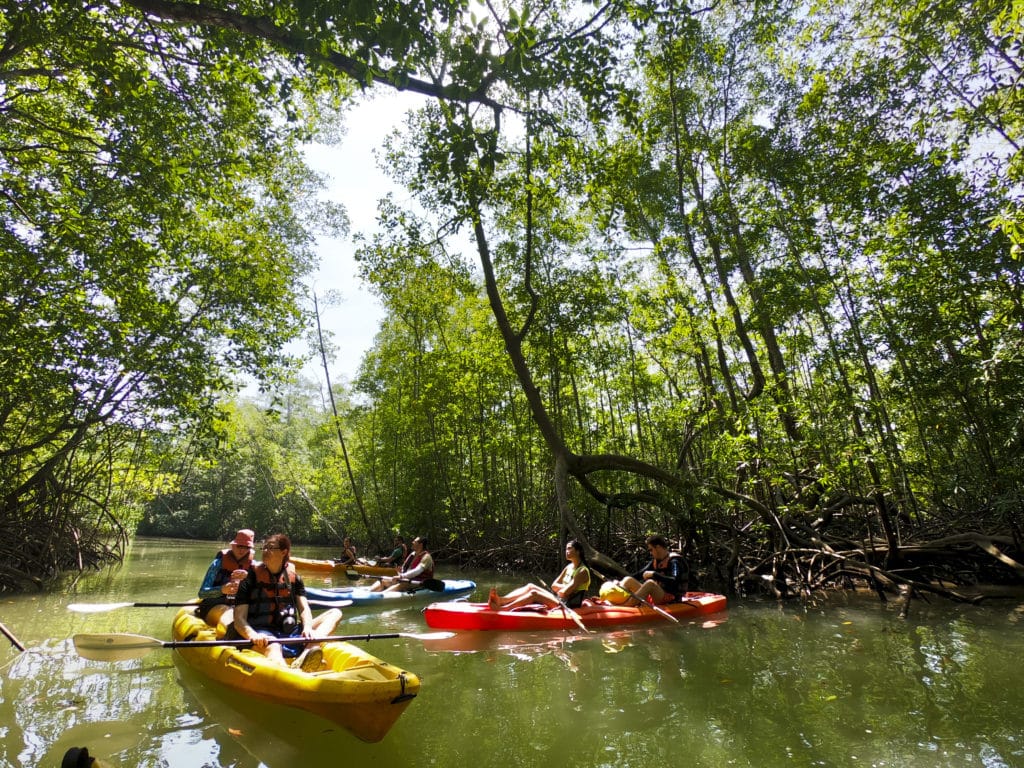 Kayaking is a viable alternative for those who wish to hop in a boat for a smoother ride. Kayaking is a common activity across many of our destinations and is particularly popular at beaches for a brief foray out to sea. However, going on a more substantial kayaking excursion will offer travellers fantastic opportunities to explore ecosystems with the help of a guide. We offer one such tour of Damas Island in Costa Rica.
Gently row along the mild currents under a verdant forest canopy to explore the wonders of the unique Costa Rican mangrove ecosystem. Kayak through natural canals and keep your eyes peeled to spot various bird species, reptiles, anteaters and white-faced monkeys. Navigate through the brackish waters and catch glimpses of Damas Island as you pass beneath natural tunnels created by overhanging trees. All the while, the guide's trained eye will be working to spot elusive creatures.
Martial Arts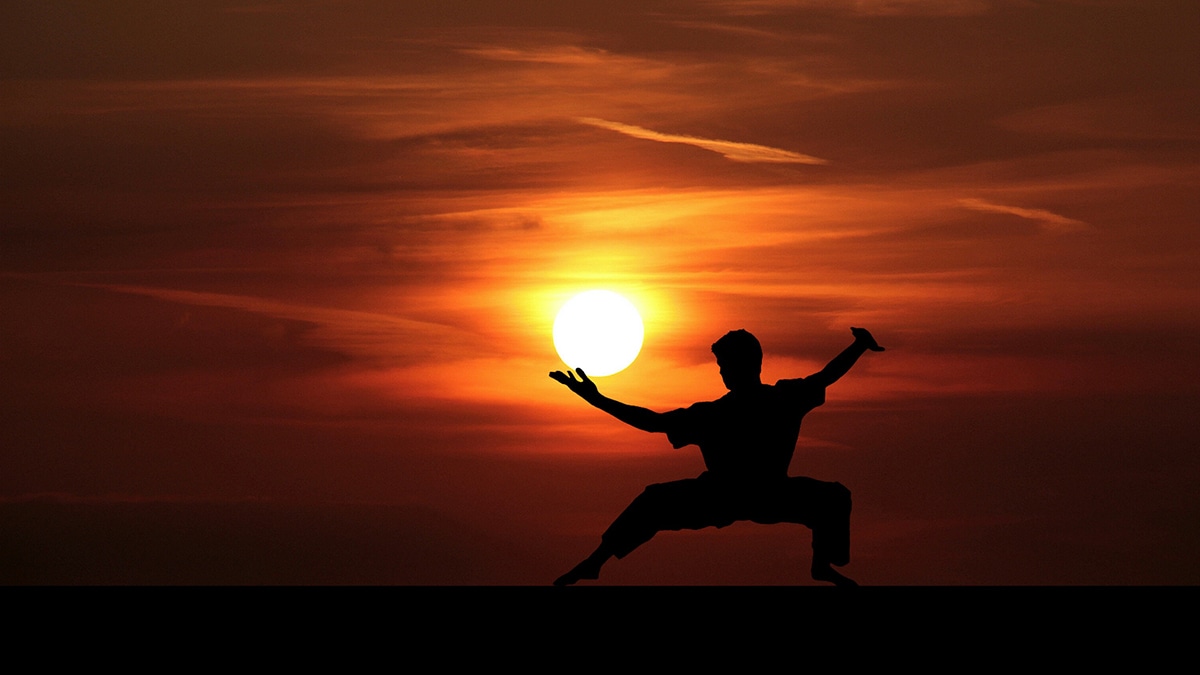 Martial arts and their associated mysticism have long held a fascination for travellers in the west. From The Karate Kid to Kung Fu Panda, it seems that martial arts will continue to be a valuable cultural export for Asian countries, one that persists in drawing visitors and enthusiasts.
We offer experiences that go beyond the sports themselves in Hong Kong, Thailand, and Japan. Judo, karate, and taekwondo all appear in the Olympics. We offer these martial arts and others as experiences for travellers to enjoy.
In Japan, we offer three different martial arts experiences: a 2-hour kendo lesson, a 'ninja training' experience in Kyoto featuring martial arts, and a Samurai kembu lesson. These experiences go beyond the essential elements of the sports themselves, looking to foster in the traveller an appreciation for the intrinsic link between these pastimes and broader Japanese culture. As with so many concepts in Japan, understanding the broader symbolism related to these arts brings about a much richer understanding of the roles they play in society.
In Hong Kong, travellers can practice the ancient martial art form of Kung Fu, made famous by Bruce Lee, in a workshop exclusive to Discova partners. Travellers engage in a Wing Chun lesson and receive guidance from a kung fu expert. After, as part of the half-day tour, travellers also learn about authentic Hong Kong cuisine in a nearby café before heading to a traditional wedding dress shop. Here, they learn about the intricate art of Chinese embroidery.
The sporting activity forms part of a broader cultural deep-dive into Hong Kong life and traditions.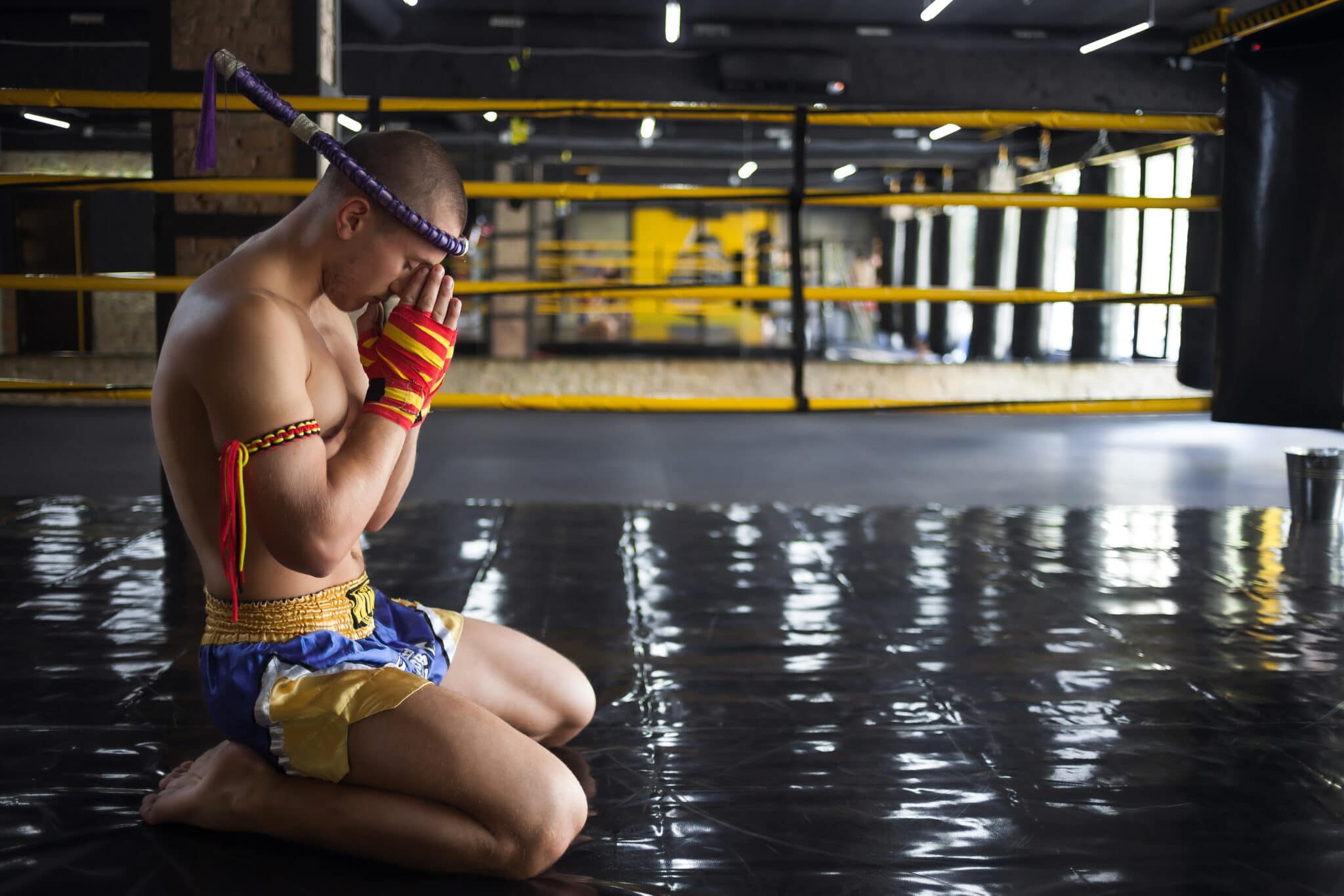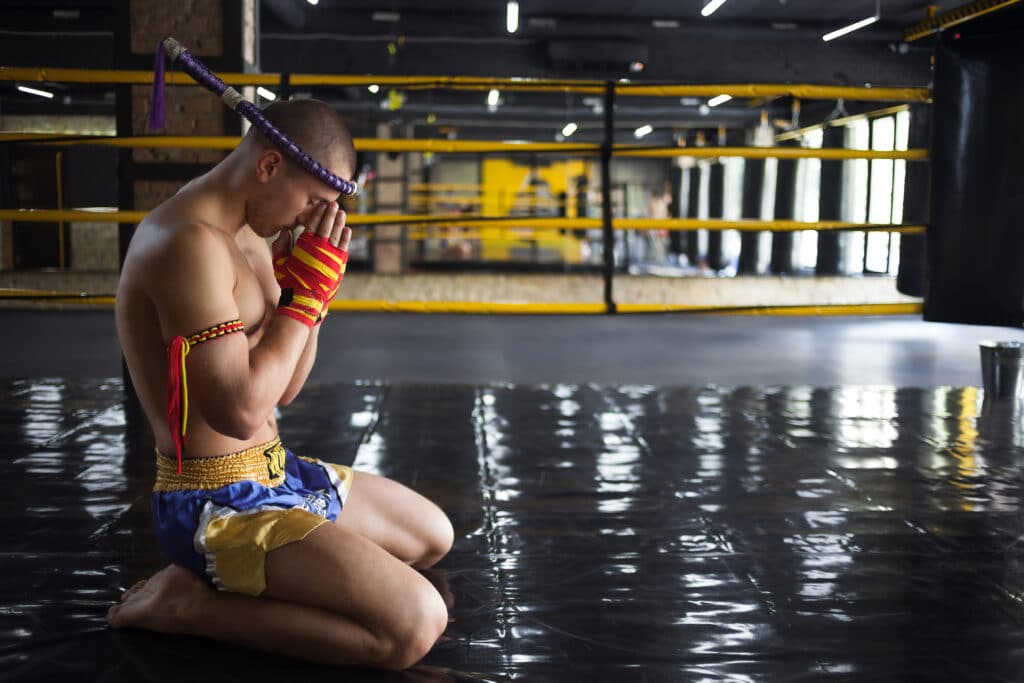 In Thailand, the love for muay thai is inescapable in certain areas. Muay thai, sometimes referred to as Thai boxing, is a martial art focusing on stand-up striking, emphasising leg kicks. It is the national sport of Thailand. We invite travellers to perfect their technique with a master in the ring and learn about the cultural importance of the sport to Thai people. The training camp is suitable for learners of any level, beginner or advanced. In Bangkok, we run a Discova-exclusive muay thai experience that is female-led, part of our Women in Travel range.
After the activity, travellers join the experienced trainer for a typical Thai lunch to learn about the tantalising flavours of Thai cuisine.
Rock-Climbing
This year's games see the inclusion for the first time of rock climbing as an Olympic sport. Thankfully, Asia is blessed with several excellent locations for imposing and intimidating karst mountain landscapes to conquer, from Krabi in Thailand to Ninh Binh in Vietnam. These places are like playgrounds to budding rock climbers.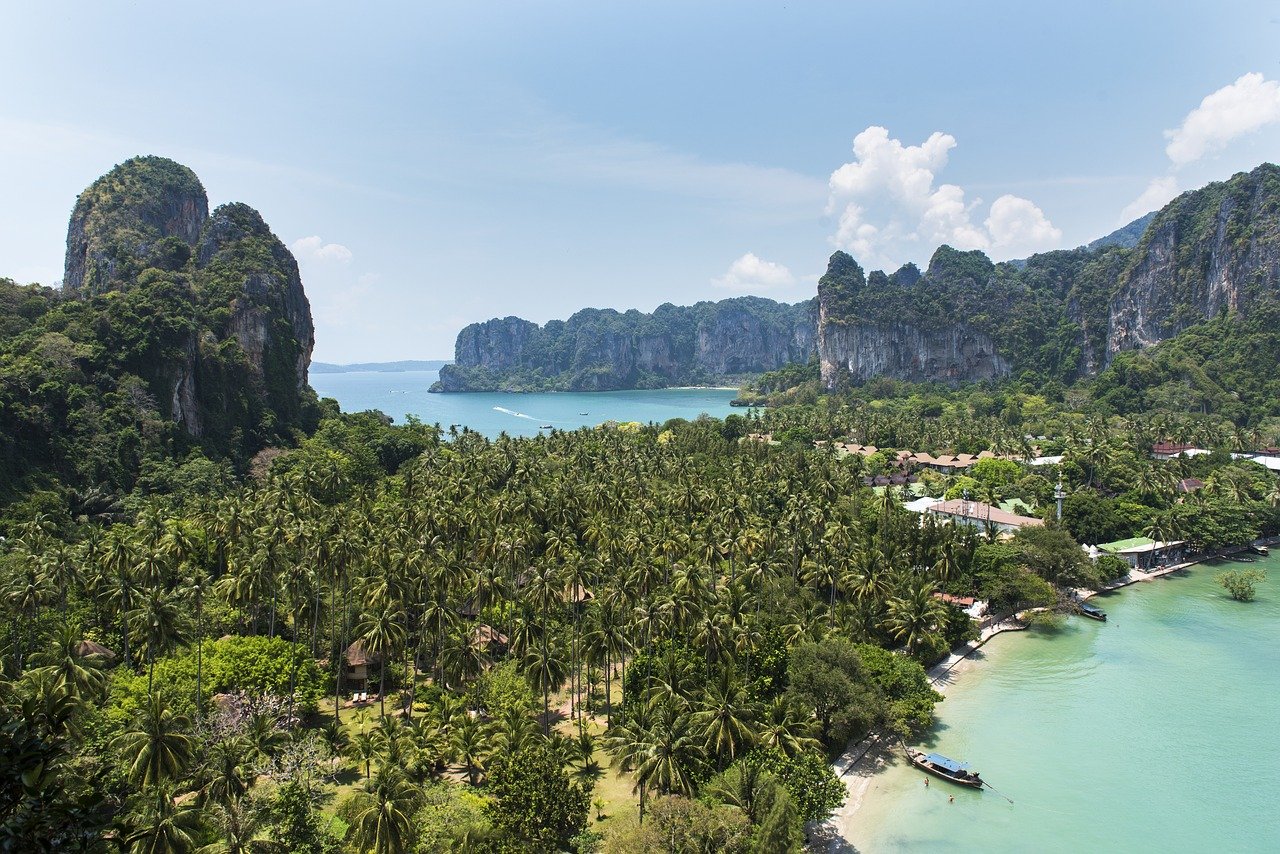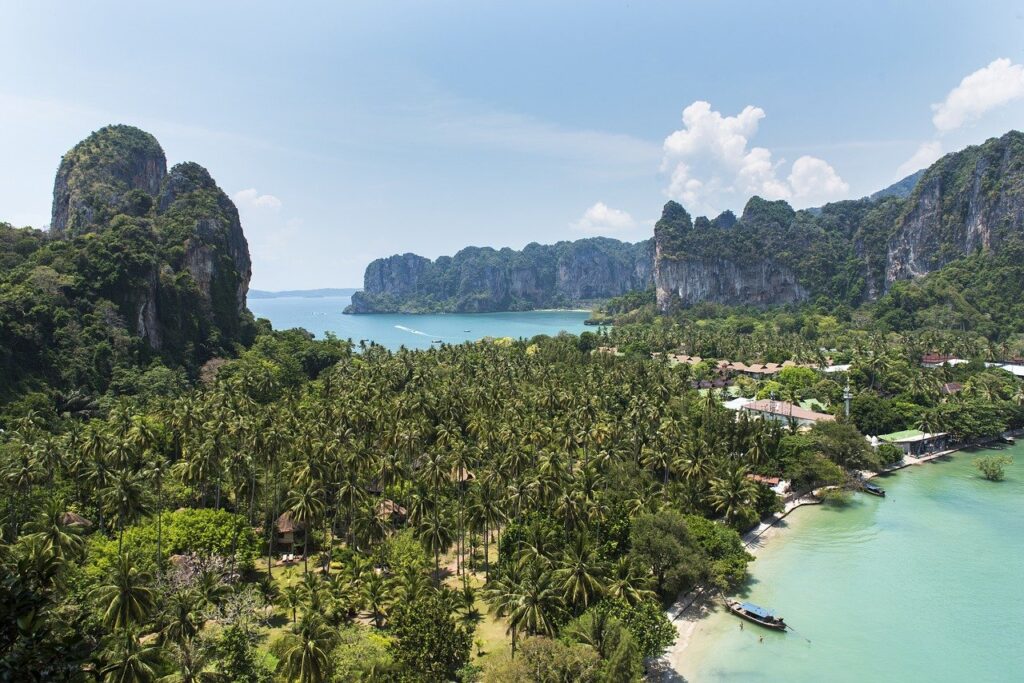 With Discova, we work with suppliers to offer excellent rock-climbing experiences in these destinations. For instance, in Railay beach, travellers with Discova can explore the photogenic karst mountains that frame the beach perfectly, creating the iconic imagery of Krabi province.
Whether travellers are hesitant first-timers or seasoned veteran rock-climbers, there are opportunities for all levels to test themselves. And, what better than enjoying a sundowner on one of the world's most glorious beaches after a long day of traversing the cliff faces?
Skiing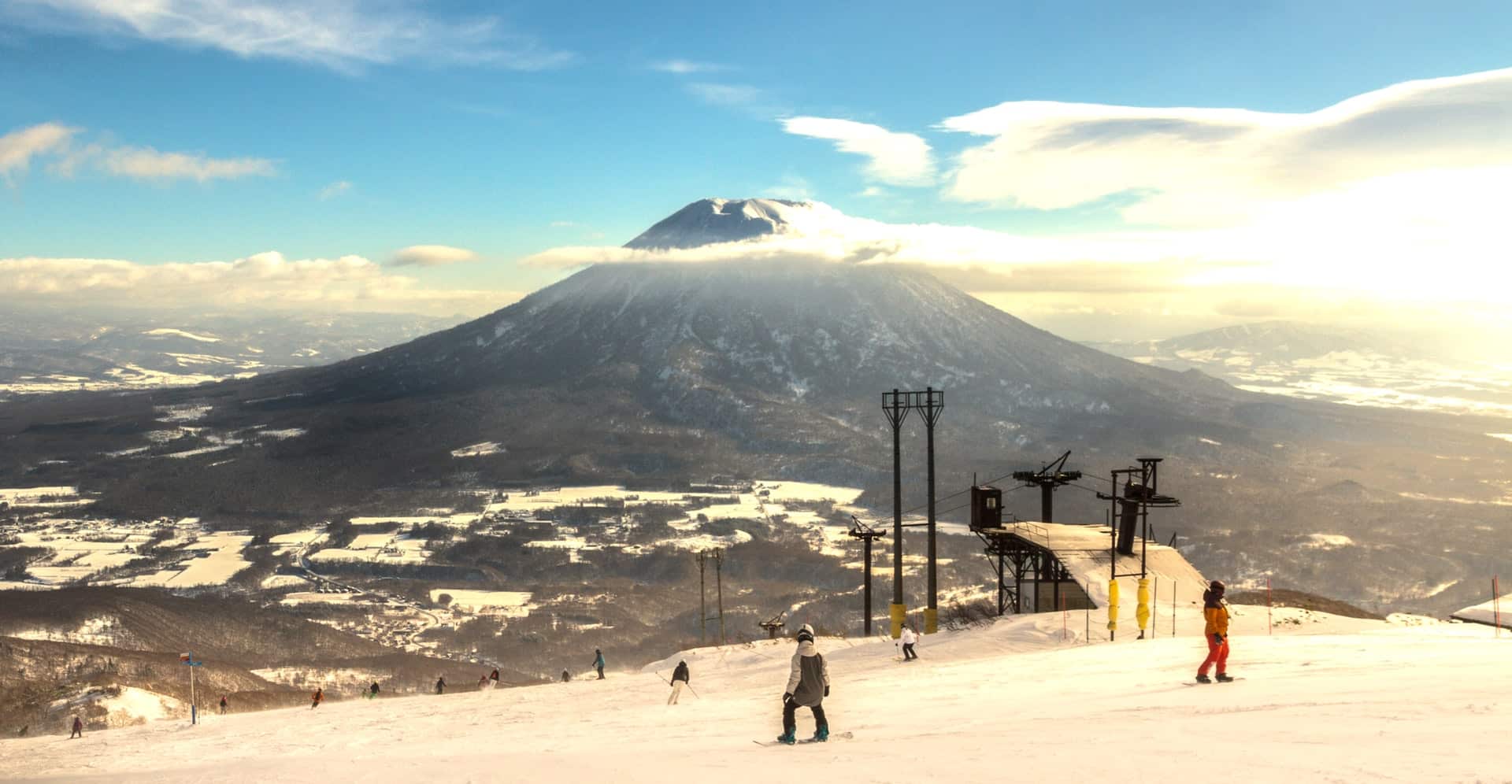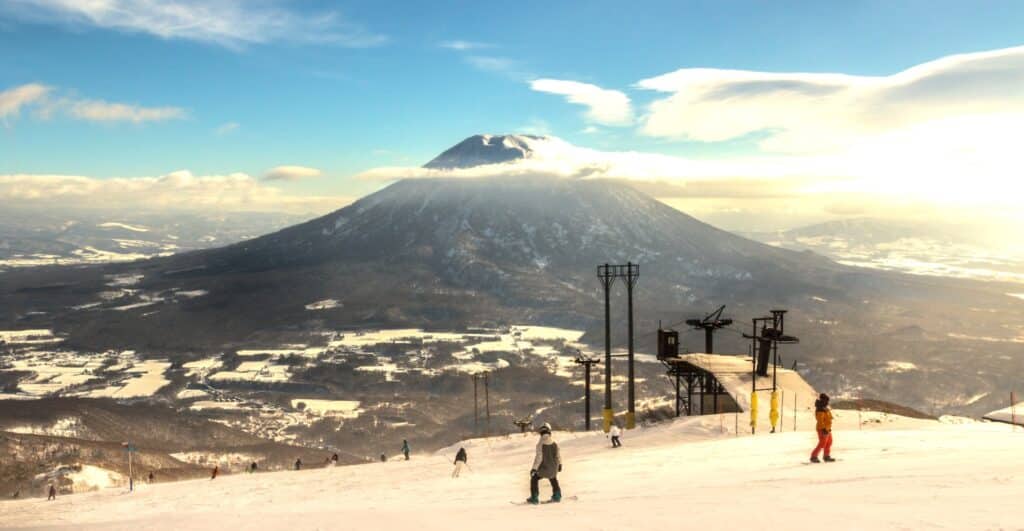 Though not a Summer Olympic sport, skiing obviously features heavily in the Winter Olympics. At Discova, we organise trips for travellers wishing to hit the slopes in northern Japan.
Travellers coming to Hokkaido and other areas will find plenty more to do than just ski, with outstanding natural scenery that can be explored on hiking routes. Hokkaido, the northernmost of Japan's main islands, is known for its volcanoes, natural hot springs (onsen) and ski areas, great for beginners and expert level skiers alike. The plentiful onsen provide the perfecting relaxing accompaniment to daytime skiing as travellers can treat those battered knee joints to a rejuvenating dip in a hot spring.
Just ask our Discova team in Japan for the fantastic and varied options for skiing holidays; there are some truly outstanding accommodation options available for travellers.
Horse Riding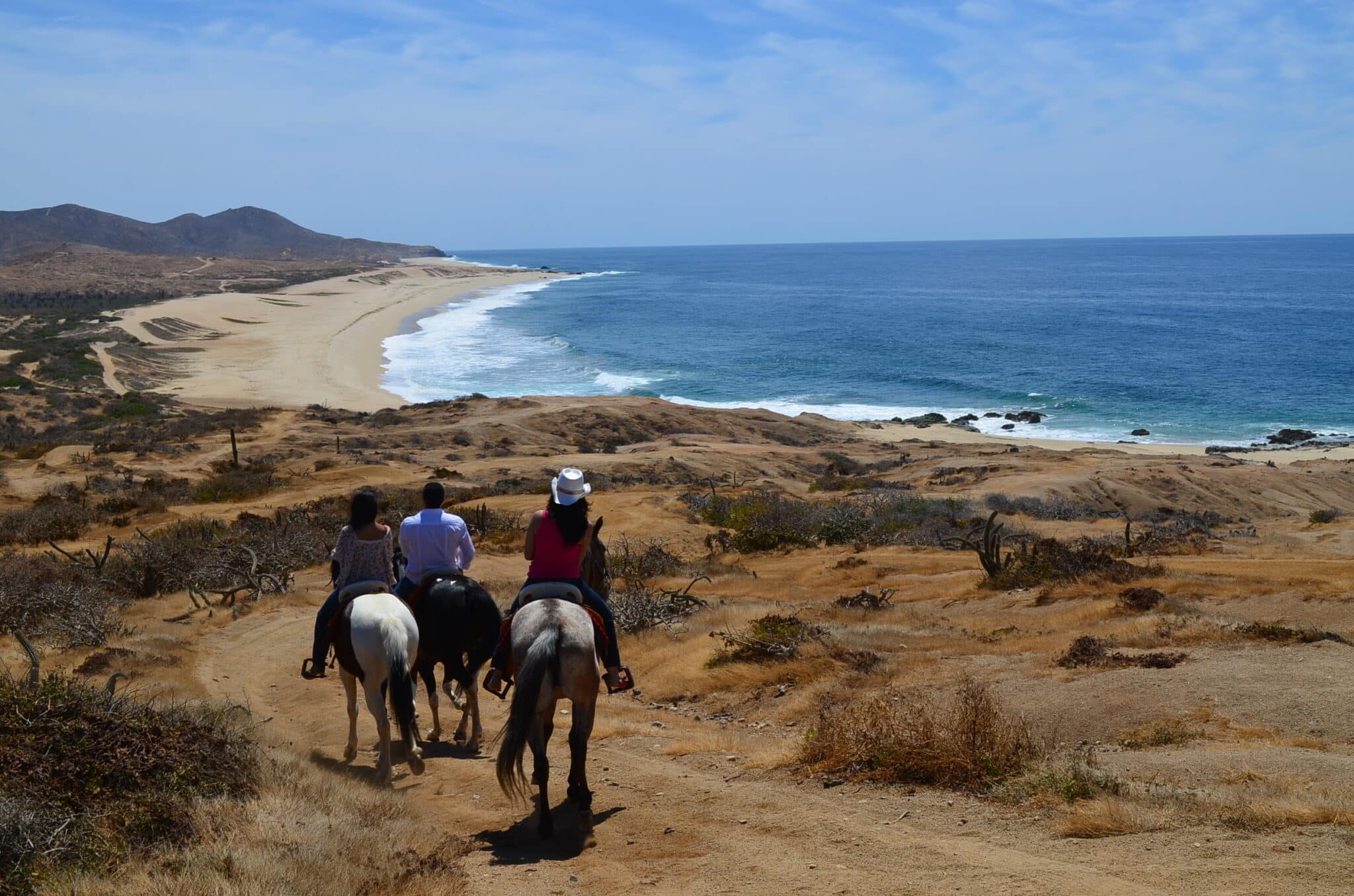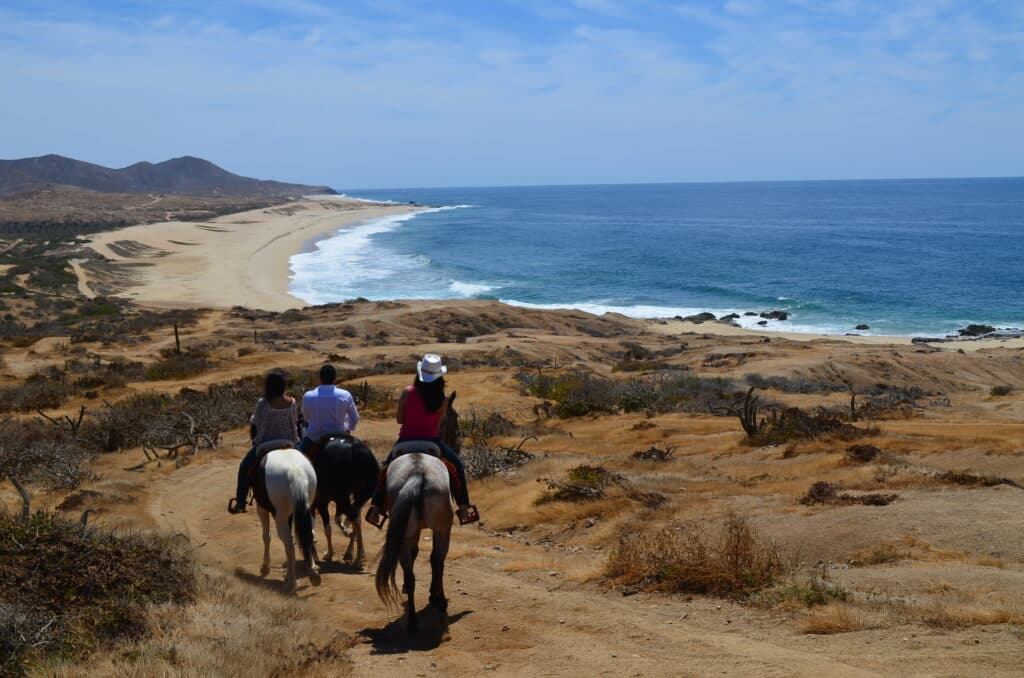 While hopping on the back of a majestic horse to do some mountain trekking may be a far cry from Olympic-level showjumping or dressage, we didn't want to miss an opportunity to share some of our fantastic horseback adventures.
Across the Americas, in particular, there are excellent options to get out and explore the Dominican and Costa Rican countrysides. In Costa Rica alone, we offer horse trekking adventures in Manuel Antonio, Guanacaste, and Monteverde. These provide the opportunity for a peaceful journey through pristine tropical forests, with a helpful guide to help travellers pick out the local flora and fauna.
However, don't be fooled. Those thinking this is a breeze will be surprised to find a horse riding adventure can prove to be a formidable workout.
Coming Soon – Golfing with Discova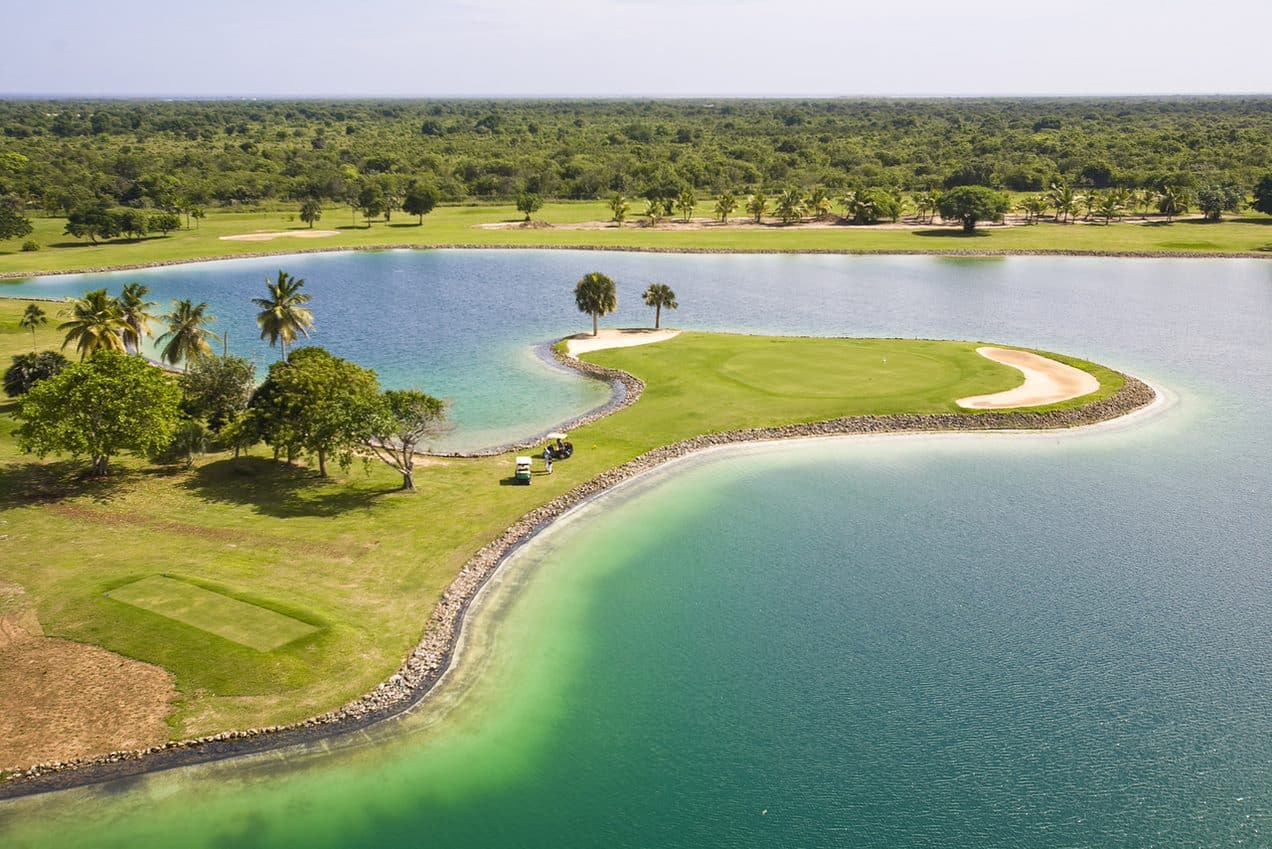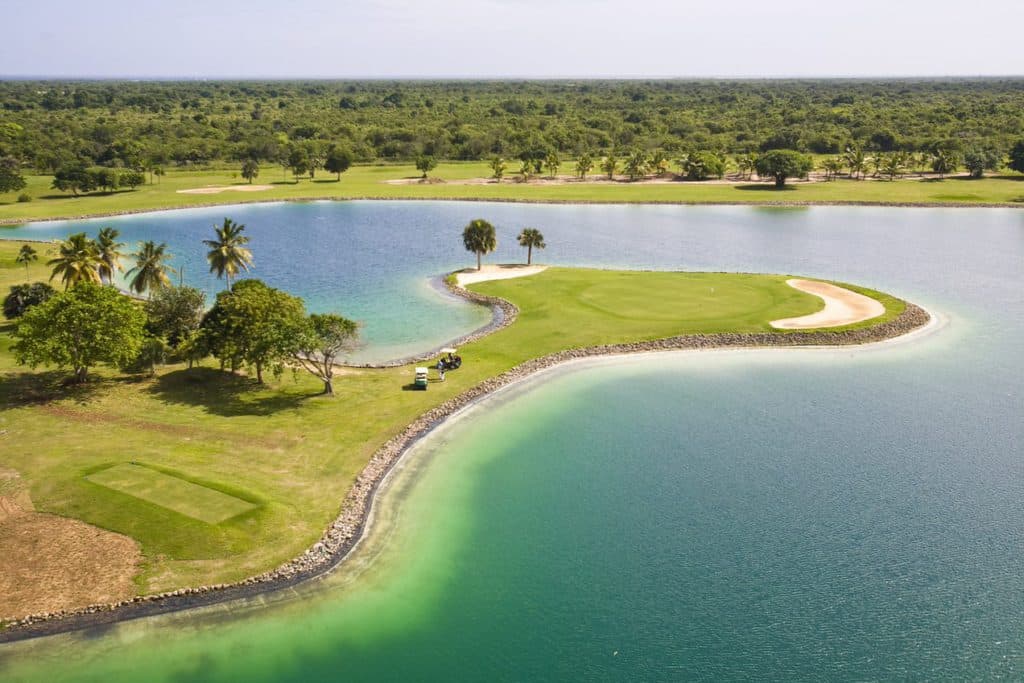 Golfing has long been a popular activity among holidaymakers. A pleasant afternoon stroll around a course – usually exquisitely designed amid glorious natural surroundings – makes for a wonderful hobby to be practised in so many beautiful places.
And, at Rio 2016, golf was reintroduced as an Olympic sport for the first time since 1904. Golf continues to actively attempt to shed its reputation as an elitist pastime and become more accessible and approachable as a participatory sport.
Recognising this drive, we have teamed up with partners in the Dominican Republic and Mexico to help bring these golfing experiences to travellers. The Dominican Republic, in particular, boasts some of the finest courses in the world. We'll be looking to bring your golf-enthusiast travellers to these PGA-tour featured courses.
Details for golf itineraries and what these could entail for travellers will be announced shortly!
Active Travel with Discova
There is a whole world of possibilities out there for active travel with Discova. We see active travel as a branch of experiential travel, in which travellers can be encouraged to burn some calories and get moving, but also hopefully gain an appreciation for some kind of added cultural aspect during their activity.
Across our destinations, there are boundless opportunities to get sporty, and we're always on the lookout for new experiences that offer customers a mix of athletic productivity and cultural insight. These experiences can be added to any of our customisable tailormade itineraries, so your active travellers will be catered for with Discova. Get in touch with our teams today to hear more about our active travel experiences.