The short answer to the question: "what countries have open borders?" is not many, at least for widespread tourism opportunities, though there is a clear difference between our Asia and Americas destinations.
Nevertheless, there seems to be a tangible air of positivity within the industry. With countries beginning their vaccine rollouts and governments mulling over the proper steps toward renewed travel arrangements, there is a sense that there is an end in sight to this challenging time within the tourism industry. However, with this in mind, it is essential to stay patient, to separate fact from rumour, and to take heed of the relevant advice and guidance from various advisory bodies. With this in mind, we thought we would take the time to give a round-up of recent developments across the countries we operate in.
Simply click on a country below to head straight there.
Asia
Thailand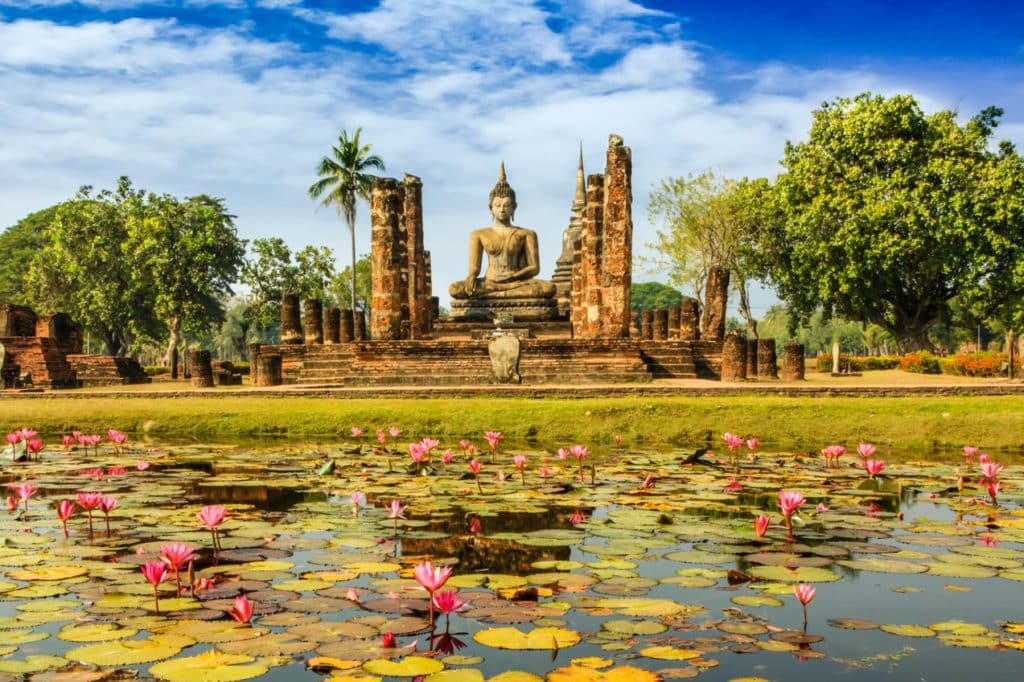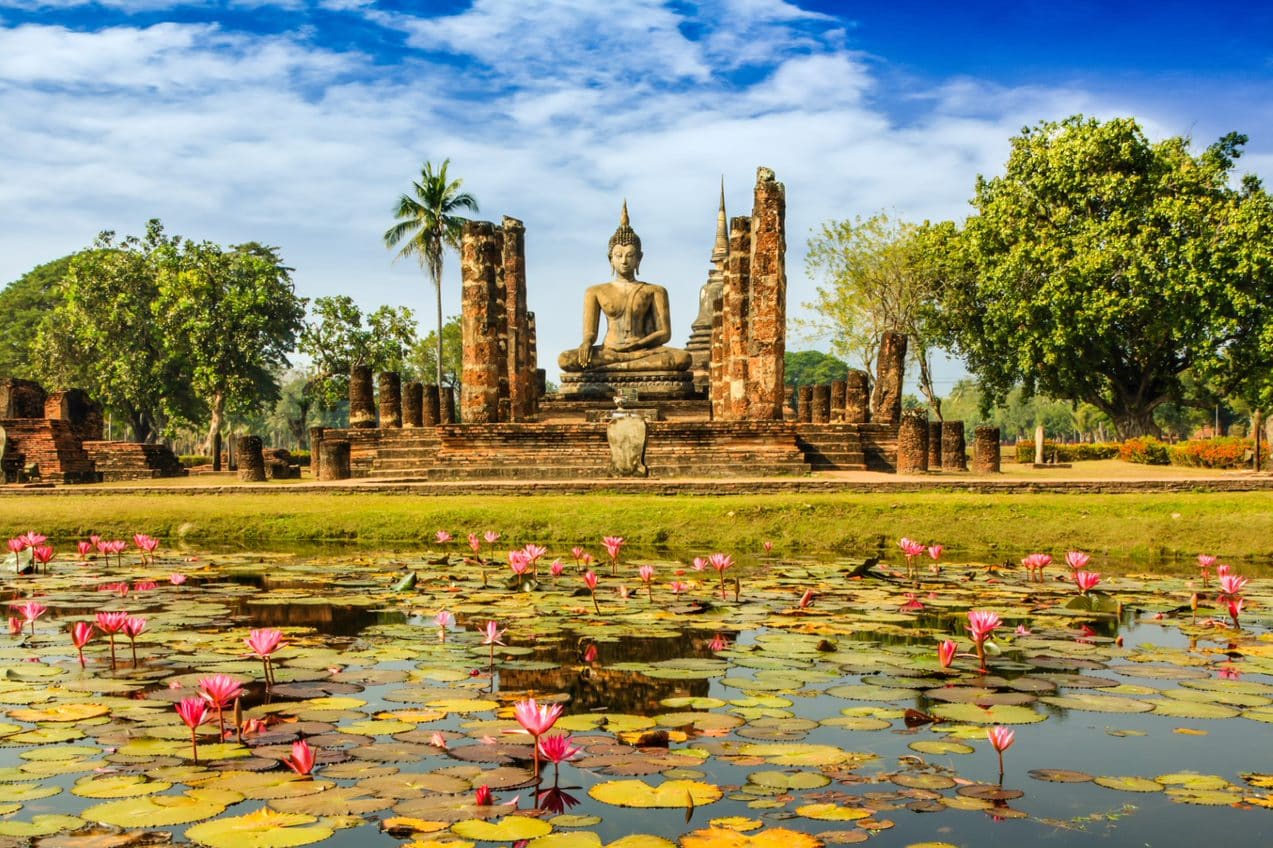 International visitors are currently allowed to enter Thailand. A tourist visa is available for short stays, and a special tourist visa available for those who want to stay longer. This is available to visitors from any country. However, both of these entry methods are still subject to periods of quarantine, effectively hampering any progress toward renewed widespread travel for tourism.
However, there has been an extremely positive recent announcement. From 1 July, Phuket will welcome vaccinated travellers with no need for quarantine. This will then be followed by 6 other provinces from 1 October. Phuket, Thailand's largest island, is heavily reliant upon the tourist industry. To facilitate the plan, Phuket is to be given priority with regards to Thailand's vaccine rollout. The province is expected to receive around 1 million doses before reopening, vaccinating about 70% of the island's population. The scheme is set to start on 1 July, and Thailand has predicted as many as 100,000 tourists arriving in the third quarter of 2021.
However, it is important to remain hesitant with this, as the scheme will only go ahead if vaccine targets are met. Also, the plan does not really accommodate widespread travel for families since children cannot get vaccinated. Therefore, while this is a hopeful step in the right direction, the impact this will have on tourism in Thailand remains to be seen.
Hopefully, the move will help relieve some of the economic hardship those on the island have been facing and pave the way for a return for more tourists. Other than the challenges faced by those within the tourist industry, life has been normal for Thai people, with everything up and running in-country for some time. Government programmes have helped travel domestically, and Thai people are looking forward to exploring their wonderful country for the upcoming Songkran celebrations with those hotels that are still open seeing a high volume of bookings.
Vietnam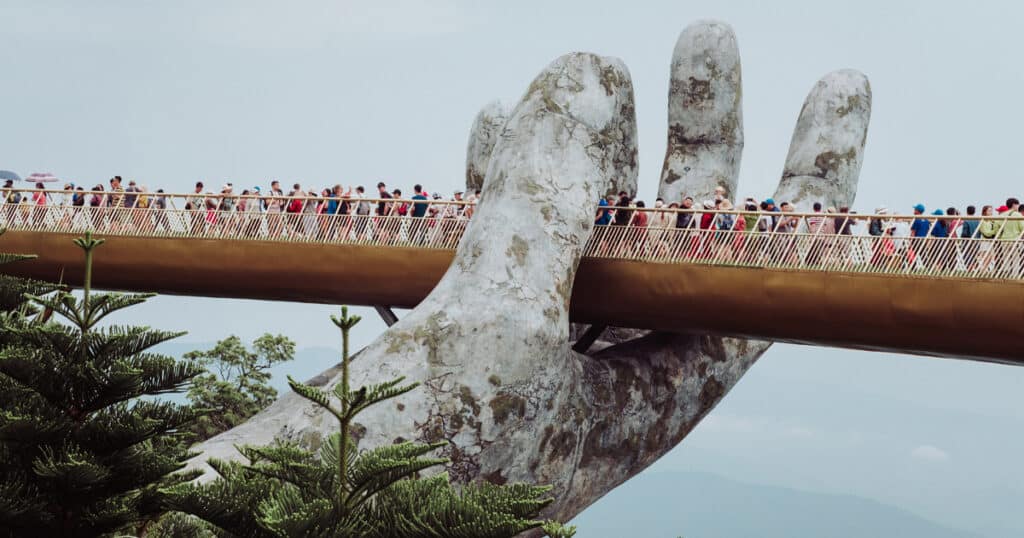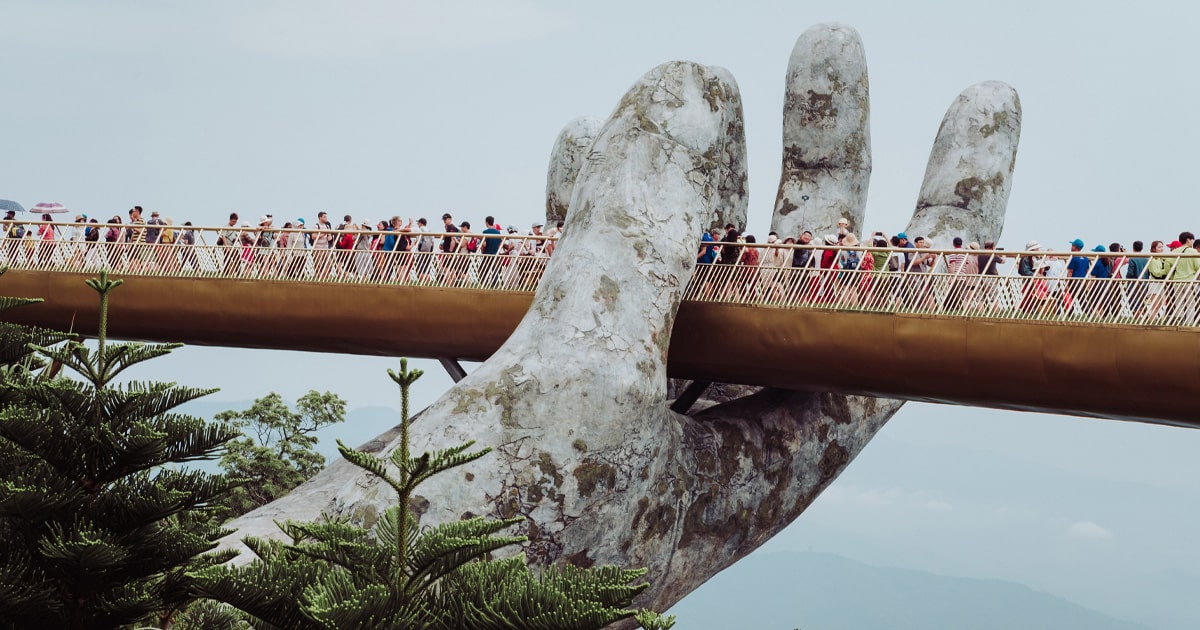 International visitors are allowed to enter Vietnam, but only under special circumstances, with priority given to diplomats, Vietnamese repatriation, and those travelling for business. For all intents and purposes, widespread tourism is not yet up and running as Vietnam has dealt with a series of mini-outbreaks resulting in further calls for caution.
Vietnam expects to receive 150 million vaccine doses from AstraZeneca, Pfizer and Global Covax Facility in 2021. Rumours of border openings are closely related to how quickly these can be administered to allow for safe resumption. The government has greenlighted the resumption of commercial flights to seven Asian destinations: mainland China, Japan, South Korea, Taiwan, Laos, Cambodia, and Thailand, but Vietnamese carriers are still not allowed to operate inbound flights as yet – we await further developments.
Domestic travel has been gaining momentum. People seem to have been travelling in smaller groups of friends and family, taking advantage of many of the promotional offers from airlines and hotels designed to boost the economy. There is expected to be a busy period coinciding with national holidays at the end of April.
Japan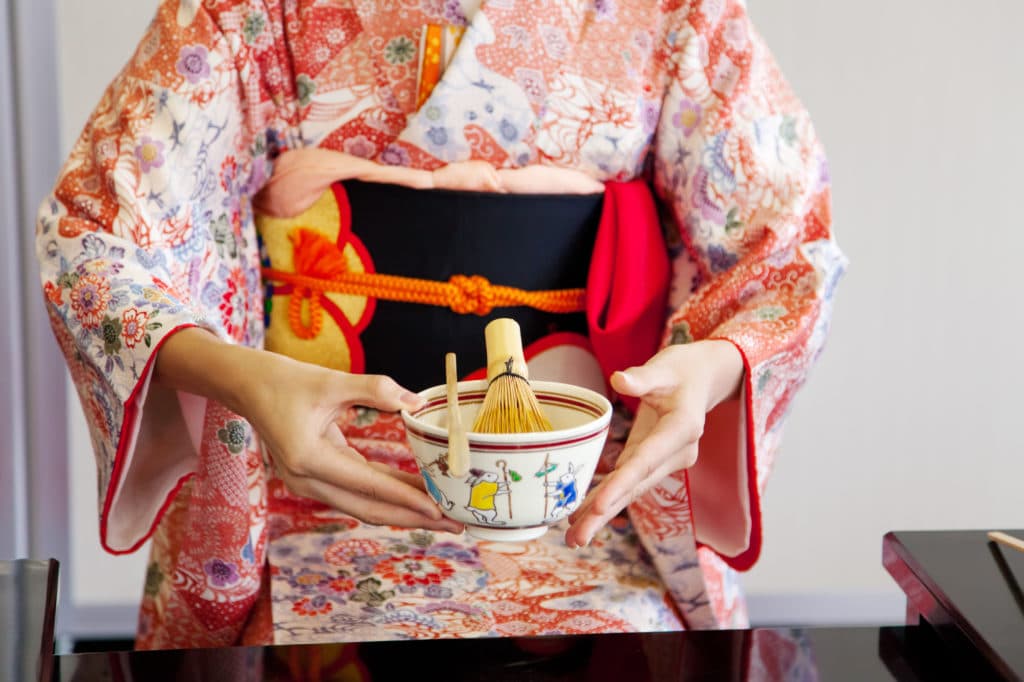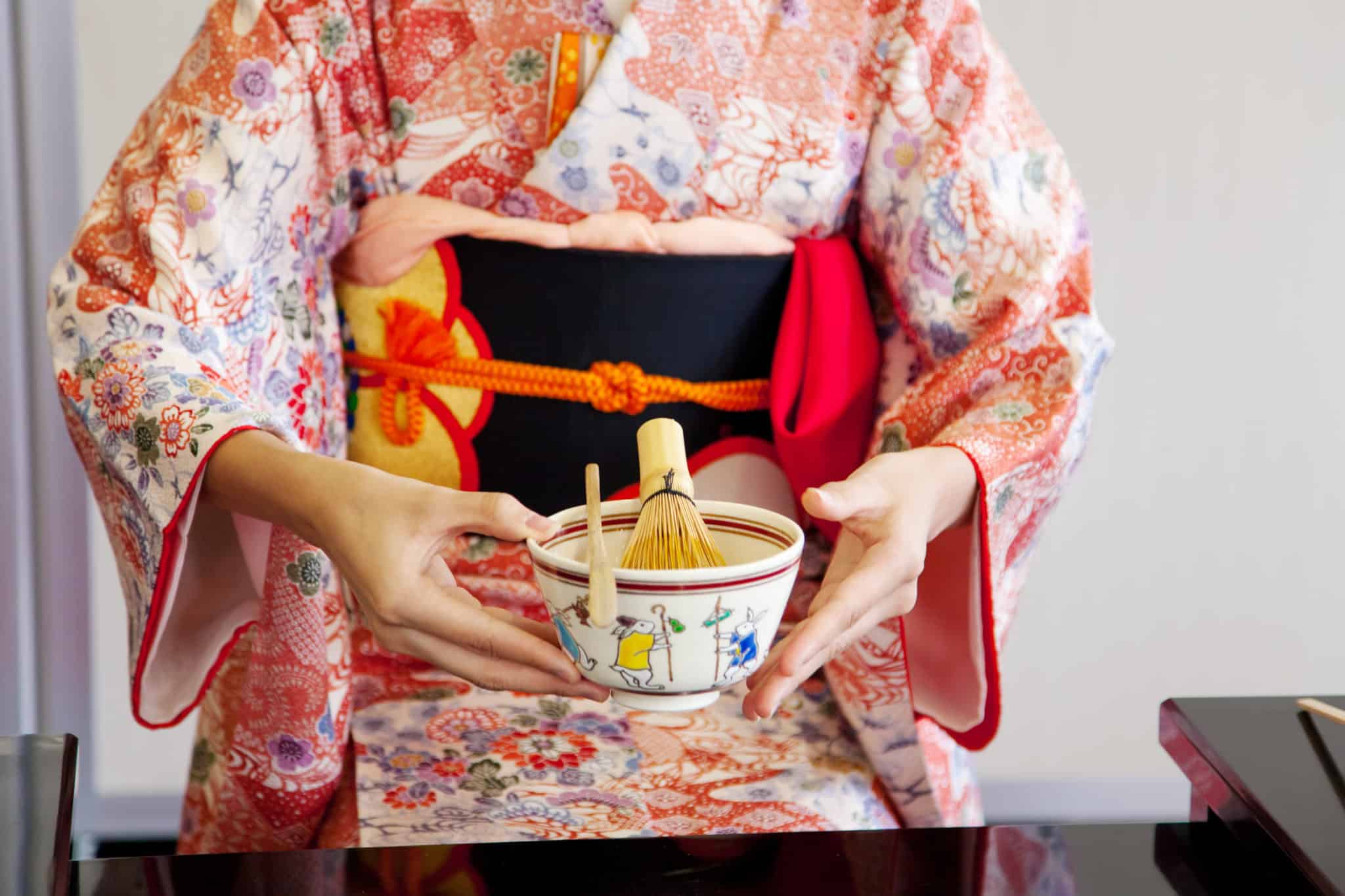 Japan has gained international news coverage recently with the news that the Olympics will go ahead this year without international spectators. This is emblematic of Japan's ongoing pandemic situation, where recent outbreaks throughout the winter have dampened spirits. Billed initially as a global party marking triumph over the virus, lingering infection rates and the threat of more contagious variants have meant the decision was unavoidable.
In-country, Japanese businesses are open, though some are subject to reduced hours and reduced capacity. The domestic travel market went through a boom over the Christmas period, but this was curtailed somewhat by a rise of infections leading the population to feel uneasy. This is reflected in the dichotomy between population and leadership. Whereas the government has generally adopted a hands-off approach in imposing curfews and lockdowns, polls of the population seem to suggest Japanese people are still very wary of the virus and had sought the government to be more strict. An indicator of this is the overwhelming support among the public to cancel the Olympic games.
Nevertheless, we are seeing a gradual increase in domestic travel and, as the vaccine programme is rolled out, we expect to see increases in sales over the coming months. We await further developments, especially relating to rumours that Japan may be included in some travel corridors established within Asia.
Indonesia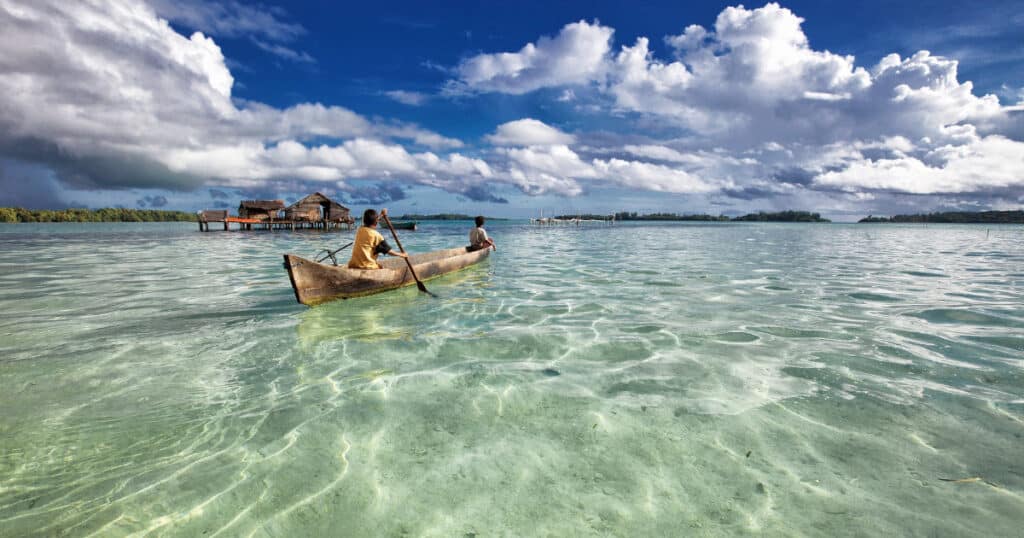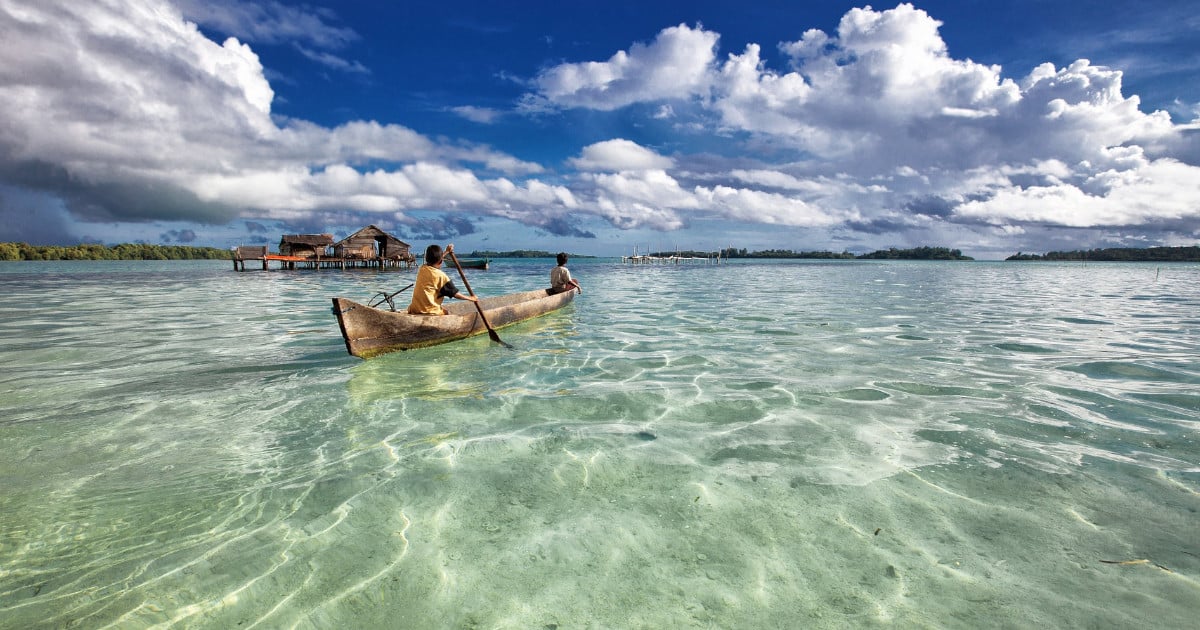 Indonesia's borders are still closed to tourists, but borders have now opened for business travellers entering with a special business visa and for foreigners with a stay permit. Indonesia has undertaken a three-stage vaccine rollout plan with high-risk and elderly people first in the queue. Interestingly, due to the importance of the tourist industry for Indonesia's economy, people involved in tourism have been included in the second phase, along with teachers, as a high priority.
Life has been extremely challenging for Indonesians in tourist areas. Tourism has become the dominant work for most people in Bali, Java, and Flores. The pandemic has forced hotels and other tourist facilities to lay off some workers and cut the pay and hours of others. Larger hotels have kept skeleton staff on duty, rotating workers in for a week or two at a time while allowing them to make a little money and return to their villages.
For this reason, the rumours of opening concern trying to open travel bubbles with other Asian countries for destinations such as Bali.
Bali has been earmarked a priority by the President, meaning 50% of all received vaccines coming into Indonesia will be sent to Bali. The government had previously designated three areas in Bali – Ubud, Nusa Dua, and Sanur – as "green zones" to be vaccinated ahead of a potential reopening. The aim is to have 4.2 million people in Bali vaccinated right before opening on 1 July. However, these are merely rumours and come amid an aggressive push for vaccines to be rolled out quickly to give the best chance possible of welcoming visitors before the year is out.
Malaysia & Borneo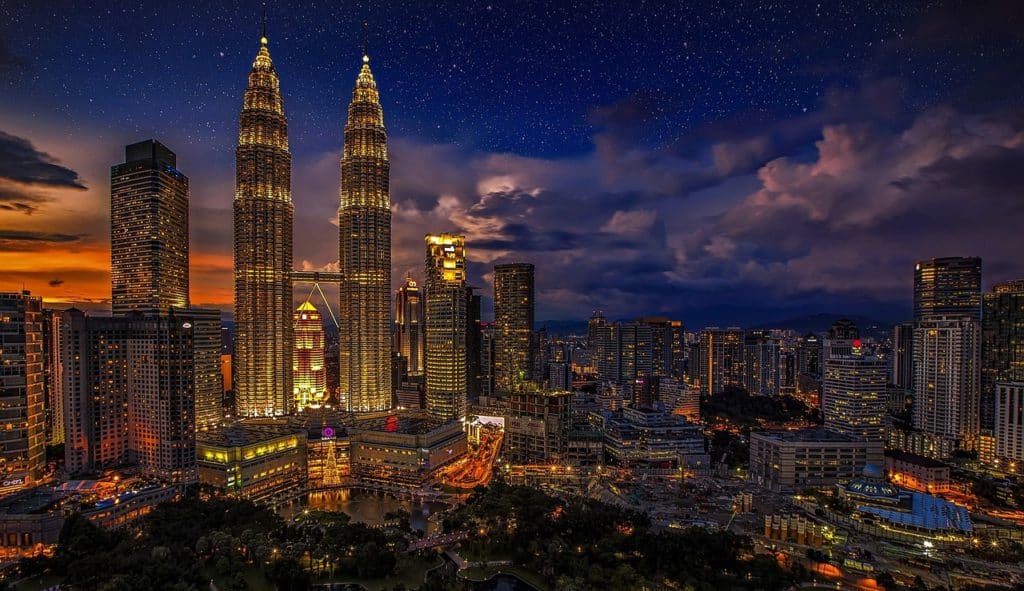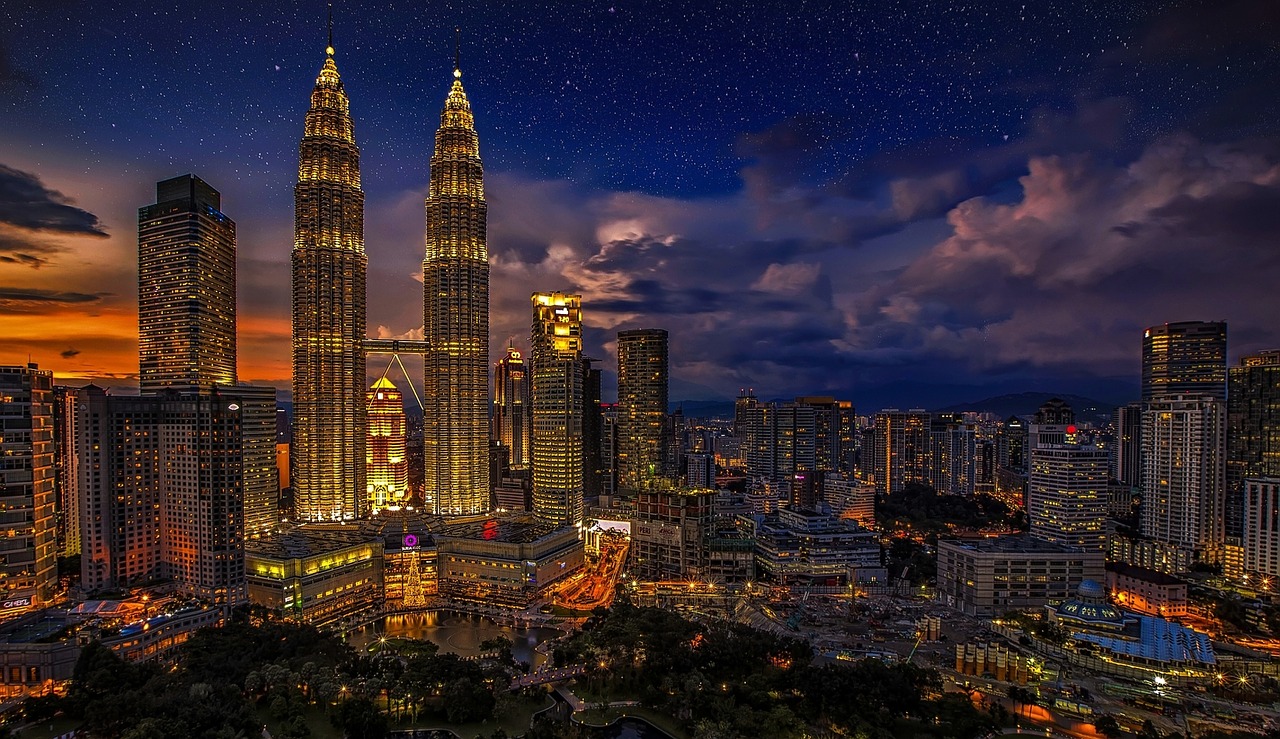 Much like Indonesia, Malaysia is not open for tourists but for exceptional circumstances – the usual list of diplomats, relatives of Malaysia nationals, foreigners with a resident permit and such. In other words, entry is permitted for those with a valid reason other than tourism. Malaysia is just beginning its three-phase vaccine rollout that aims to have a large proportion of its population vaccinated by February 2022.
In-country, businesses are open, but many are still running on reduced hours while many bars and restaurants have limited capacity. Malaysians still have to follow strict standard operating procedures and still continue to see large gatherings banned. Fortunately, the number of cases is on a downward trend after a spike in February. Regular mini breakouts in Malaysia have led the population to be cautious about going out and socialising, with many voicing fears that new variants may threaten any progress made.
Inter-state domestic travel is limited, with strict guidelines such as tour operators having to gain permission from local authorities for trips. There is no real talk of opening up borders other than ongoing discussion around a reciprocal travel bubble with Singapore. The mindset right now seems to be focused on recovering and containing in the short term before thinking about the long term. This is a marked difference between Malaysia and its relatively unscathed Thai neighbours to the north.
Singapore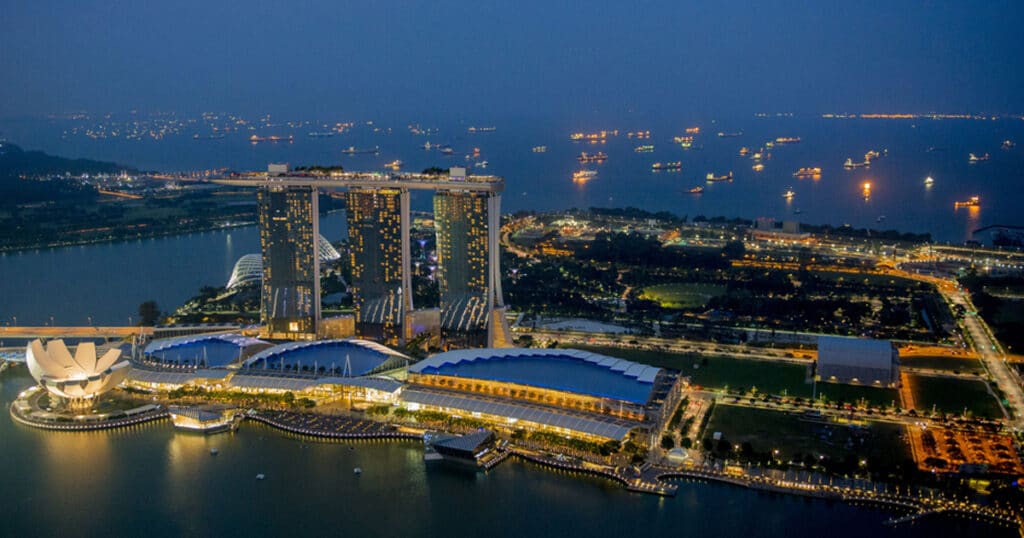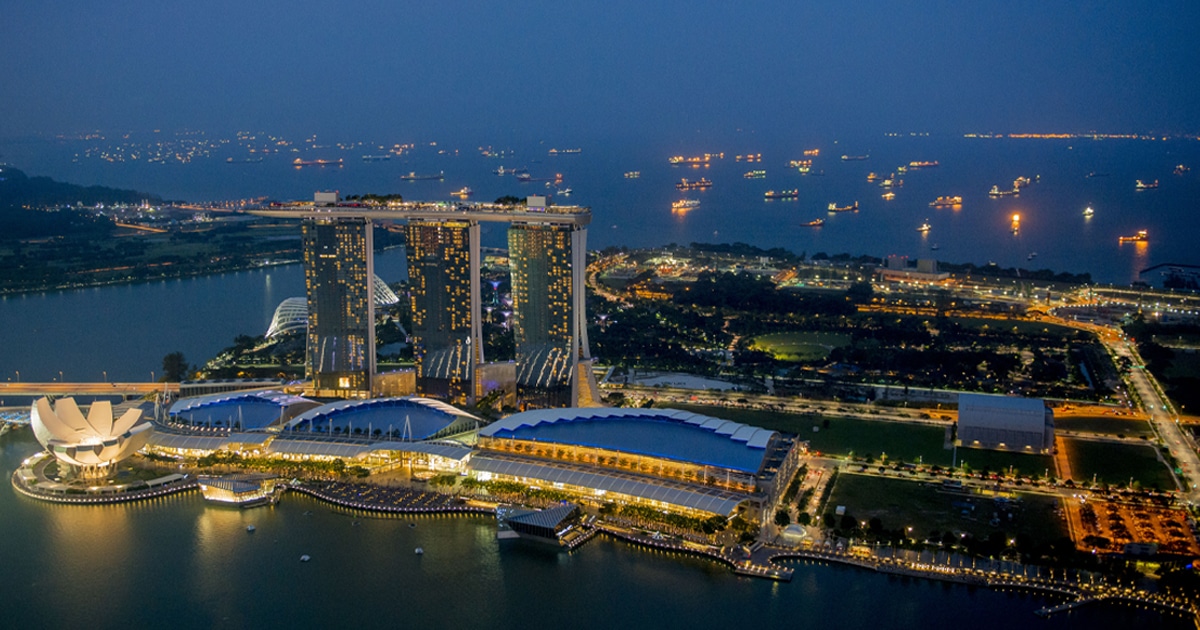 Singapore has been in the news this week with the belief of an imminent announcement of a travel bubble with Australia. With the highly successful levels of containment, the historically close ties between the countries, and the reciprocal attraction as tourist destinations, the move makes sense. While the rumours have been for a July agreement for the travel corridor, no official announcement has yet been made.
Singapore has successfully contained the virus with an effective track and trace system and regular, concise government updates informing the population of measures, combined now with a well-organised and fast-paced vaccine rollout. Therefore, it's understandable that Singapore should be looking to the future and seeking out safe ways to bring travel back to the island.
Cambodia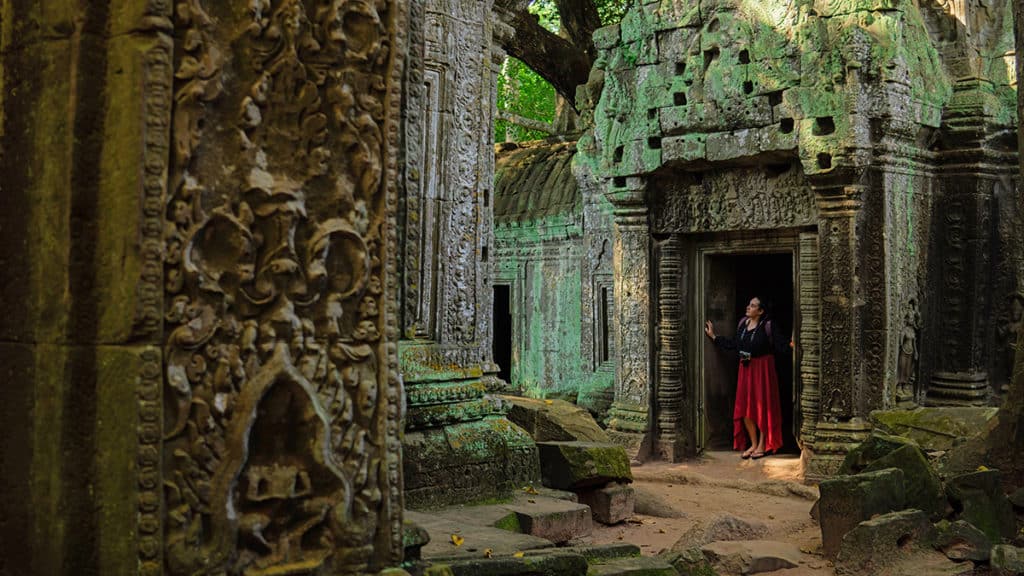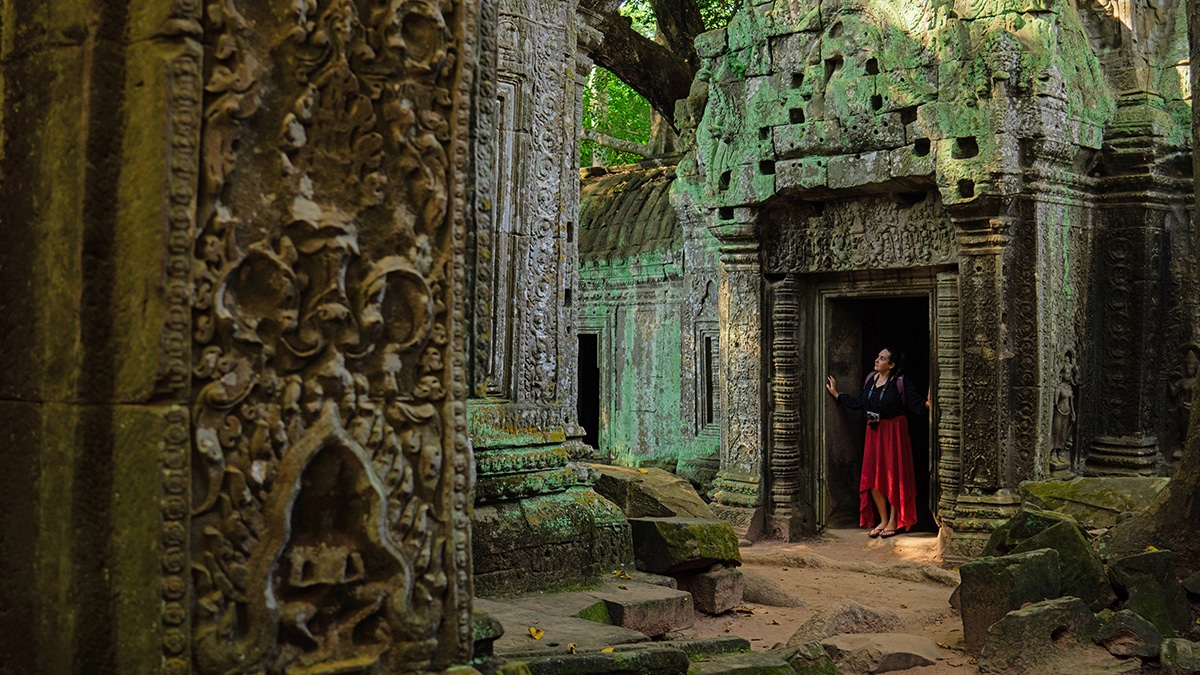 International travellers can come into Cambodia, though a number of restrictions effectively mean that it is not conducive to widespread tourism. First, there is a requirement for a visa before arrival, and there needs to be a valid reason for the visa besides visiting for a holiday. Also, travellers need to have proof of insurance up to a minimum of $50,000 for medical cover. Above this, travellers will need to deposit $2,000 on arrival to cover charges relating to COVID, including testing on arrival and a stay in a government facility while awaiting test results. Once deductions for services have been made, the remainder of the deposit will be returned.
The reality is that Cambodia tourism is often heavily reliant upon tourism to the area, with neighbouring countries Vietnam and Thailand seeing the bulk of travel to South East Asia. We can expect Cambodia's opening to closely align with these countries and await further developments.
Laos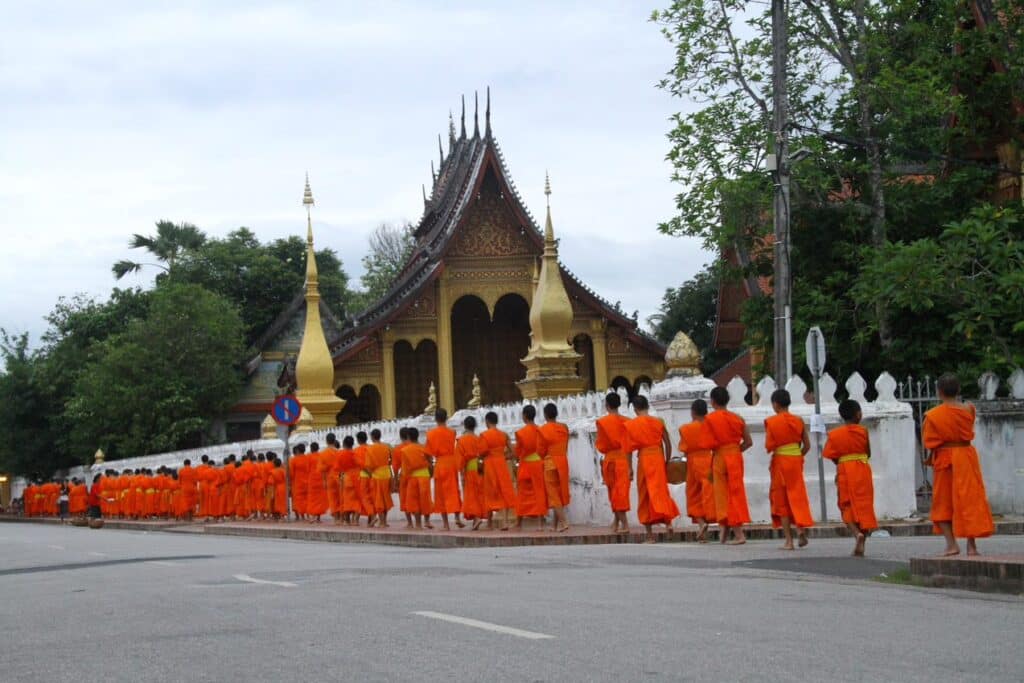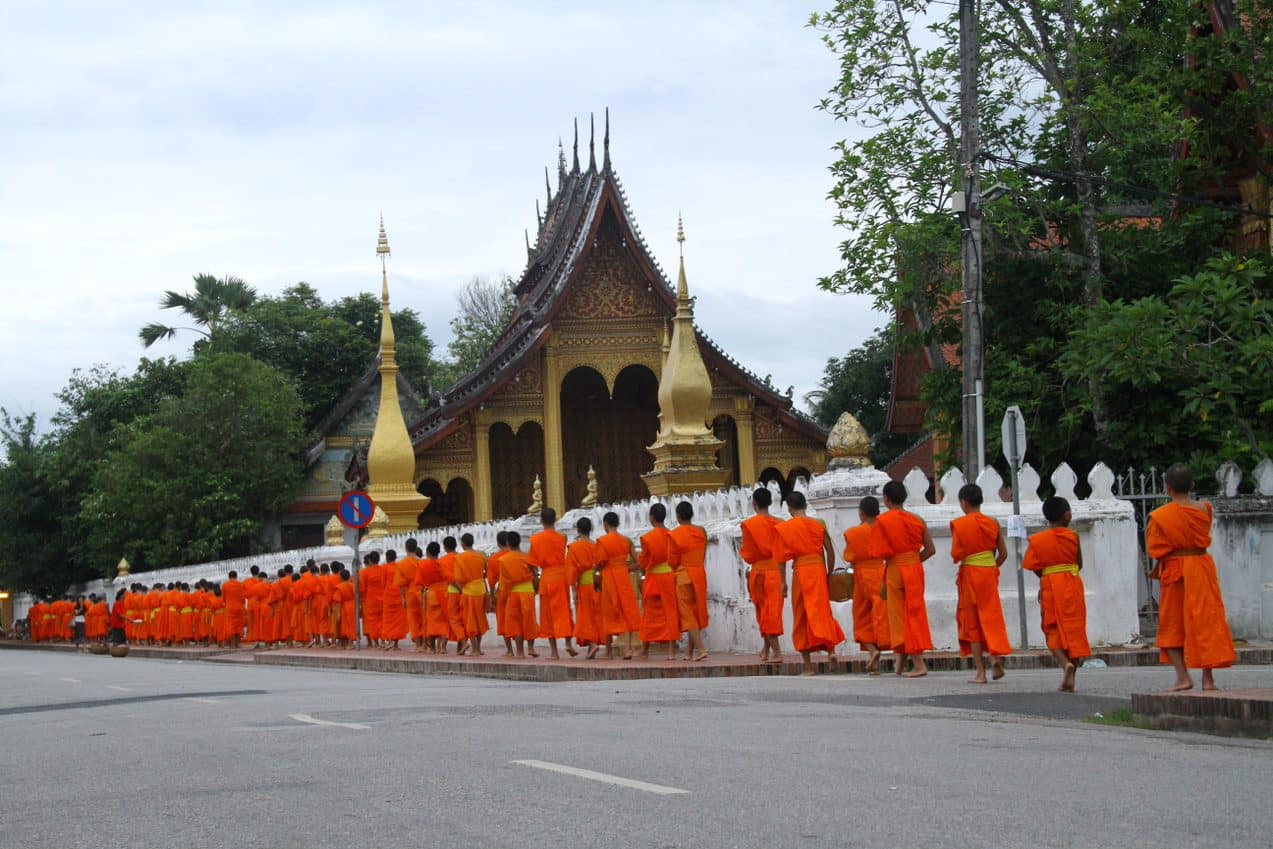 Laos is only allowing entry for people with special business visas. Often, Laos government officials will work closely with neighbouring countries, and we can expect that Laos travel arrangements will closely align with changes in Vietnam and Thailand. Laos has been incredibly fortunate to have escaped any outbreaks of the virus and has only ever had 49 cases. As a result, life has been normal in Laos for quite some time, except of course for the lack of visitors to its tourist sites in Luang Prabang, Vang Vieng, and elsewhere. Despite the lack of cases, Laos has begun its vaccine programme, seeing this as an obstacle to overcome before travel can restart, and recently received vaccine doses from China.
China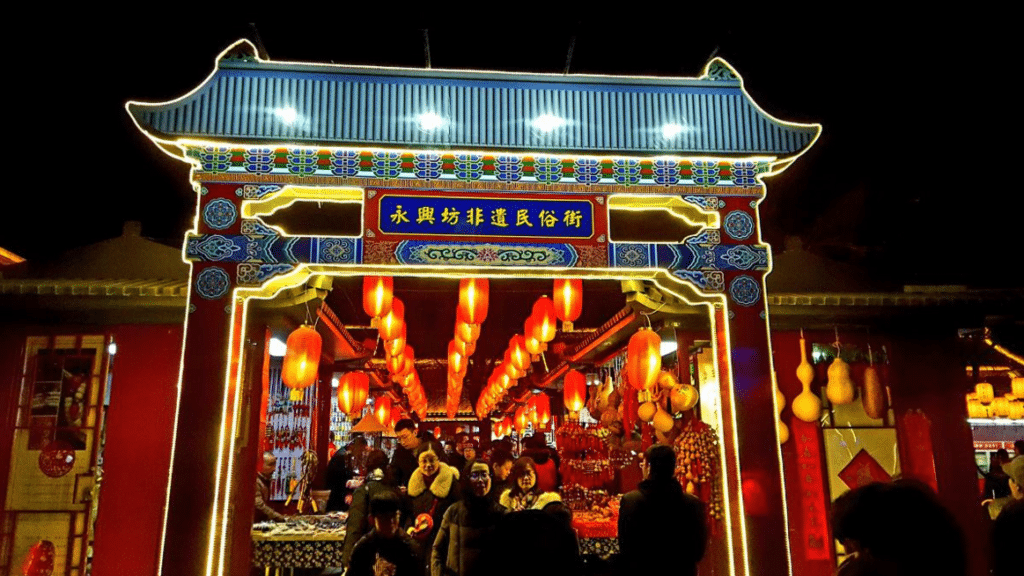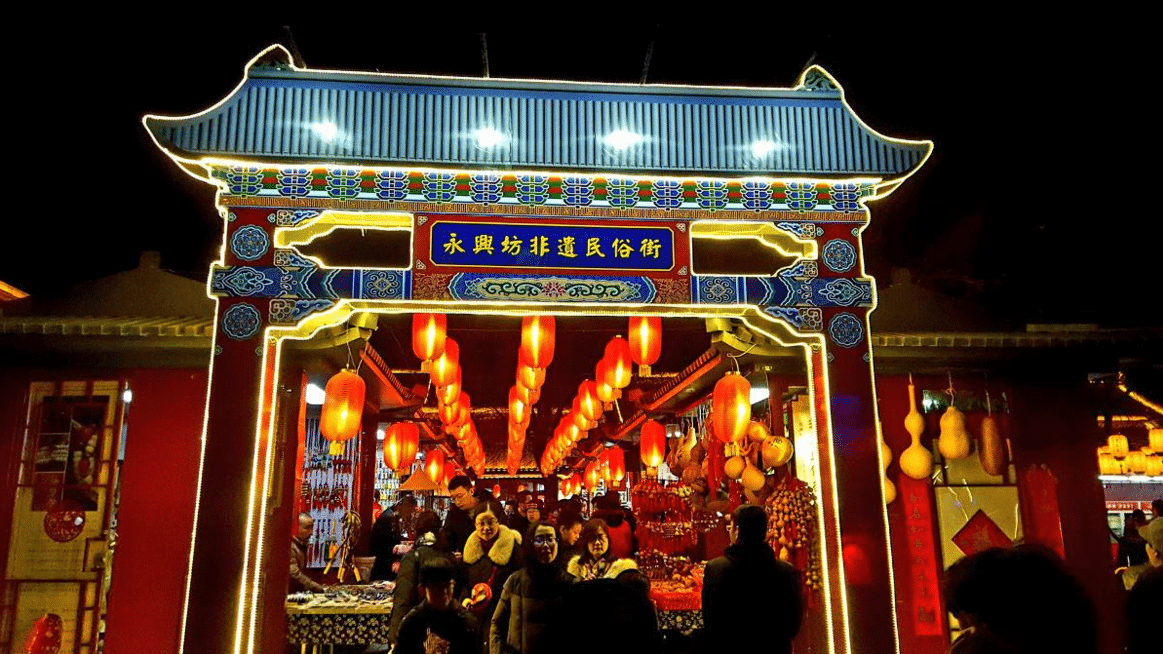 China's borders remain closed to consolidate the achievements in containing the virus and to avoid a second major outbreak, with inbound/outbound travel still being forbidden. China's mass vaccination programme targets key groups, including workers at higher risk of infection, essential personnel, and people working in border regions and labour-intensive industries.
The situation is quite stable in China, with almost all tourist sites open to the public through an online reservation system. Visitors who intend to enter those sites must provide a green health code to prove their health condition. China uses a QR code system to trace residents. The codes function like traffic lights; a user who generates a green code can travel freely within the country, while those with a red or orange code may need to be quarantined for up to two weeks. This QR code system is compulsory in public spaces, which means everyone will need to scan the code to board a subway or enter a building. We can probably expect travellers will need to use this system once travel resumes.
Regarding when that may be, there are rumours that the Chinese government are closely monitoring how other countries are tracking immunisations, with prospects of a digital certificate allowing vaccinated people to travel. However, we await further details from the government on this.
Hong Kong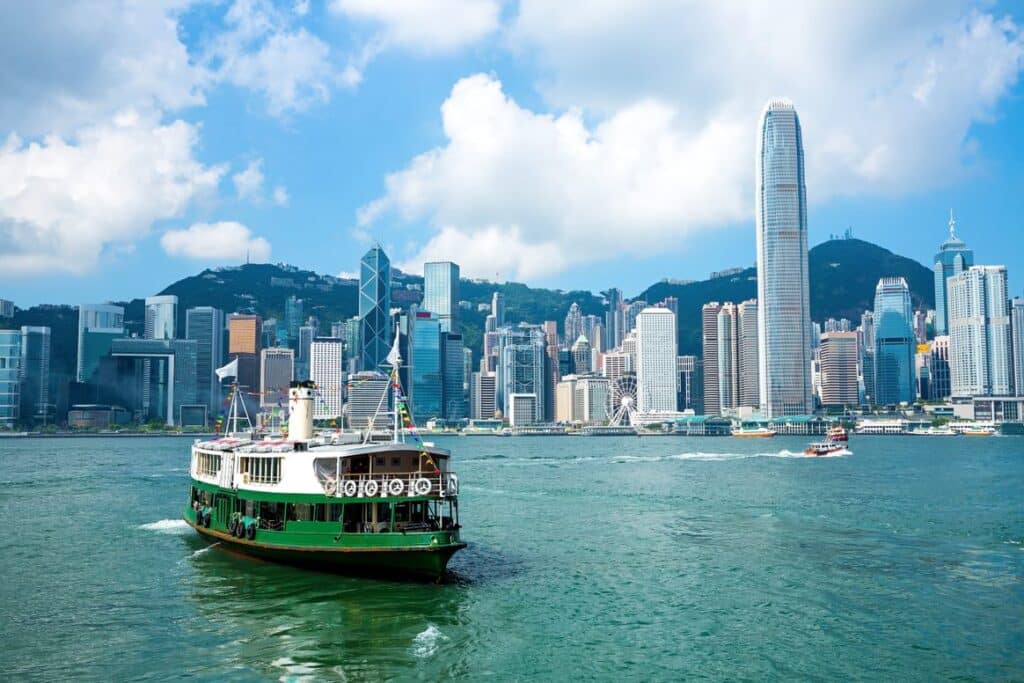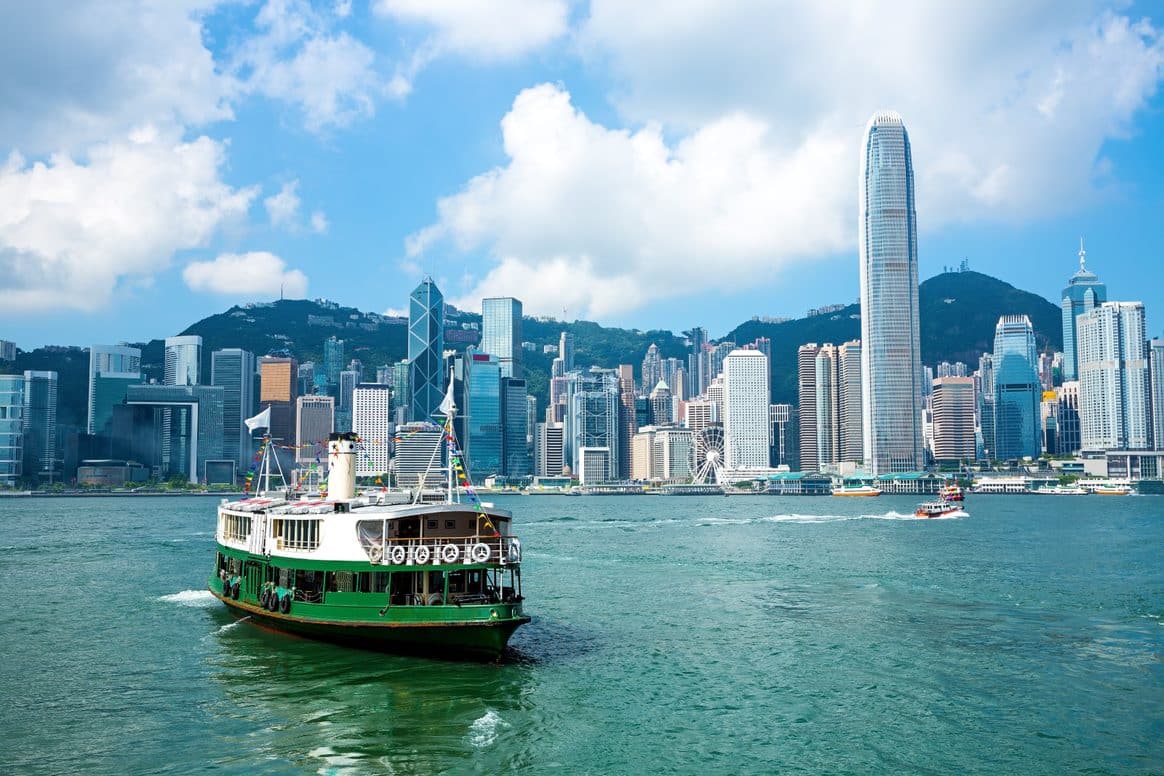 Hong Kong's borders remain closed, though the airport did recently reopen for transit flights. As with many other countries on the list, special visas are available for people travelling for business, but nothing yet for tourism purposes. Hong Kong's free mass vaccination programme began in February, and the country hopes to have all its 8 million residents inoculated before the end of the year. So far, all booking slots have been filled for the programme.
All businesses are open in the city, but some places are running on reduced hours, with many restaurants closing at 10pm. There is also caution as residents are reminded to follow protocols related to social distancing and to avoid large gatherings. Hong Kong has always had a strong track and trace system to help keep people safe. Their latest app, 'LeaveHomeSafe', encourages everybody to scan QR codes when entering cinemas, restaurants, or gyms, hoping that any further outbreaks can be contained. There has been talk of borders opening in three to four if the ambitious vaccination rates are achieved, but this is little more than unsubstantiated rumour.
Myanmar
We are monitoring the political situation for our friends in Myanmar. Regardless of the situation surrounding coronavirus, most governments are advising against travel to the country. We await further updates.
Americas
Mexico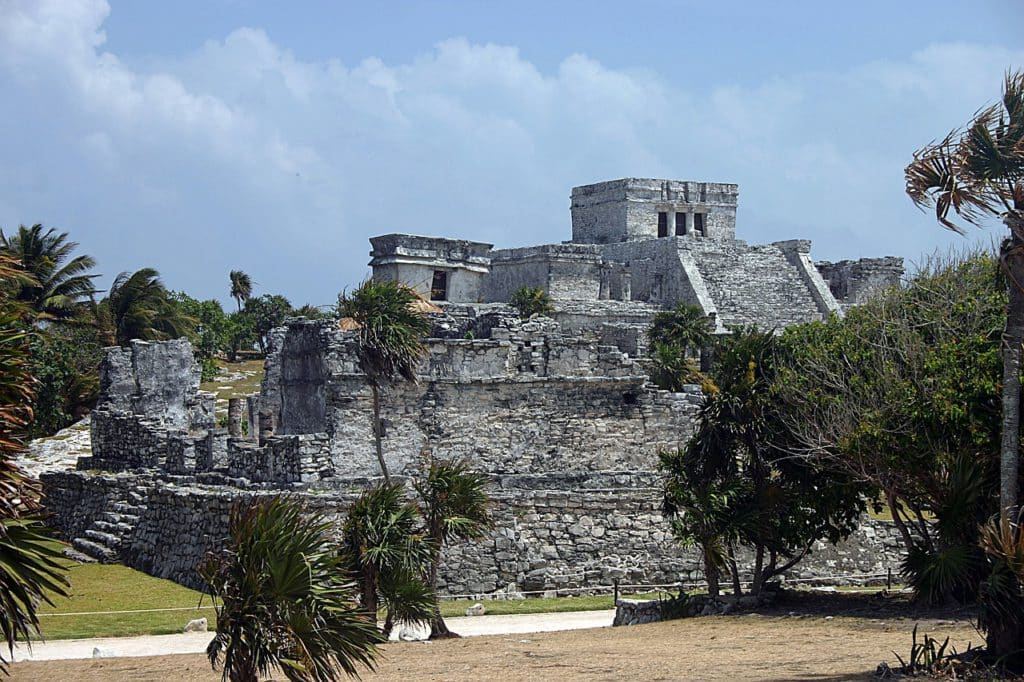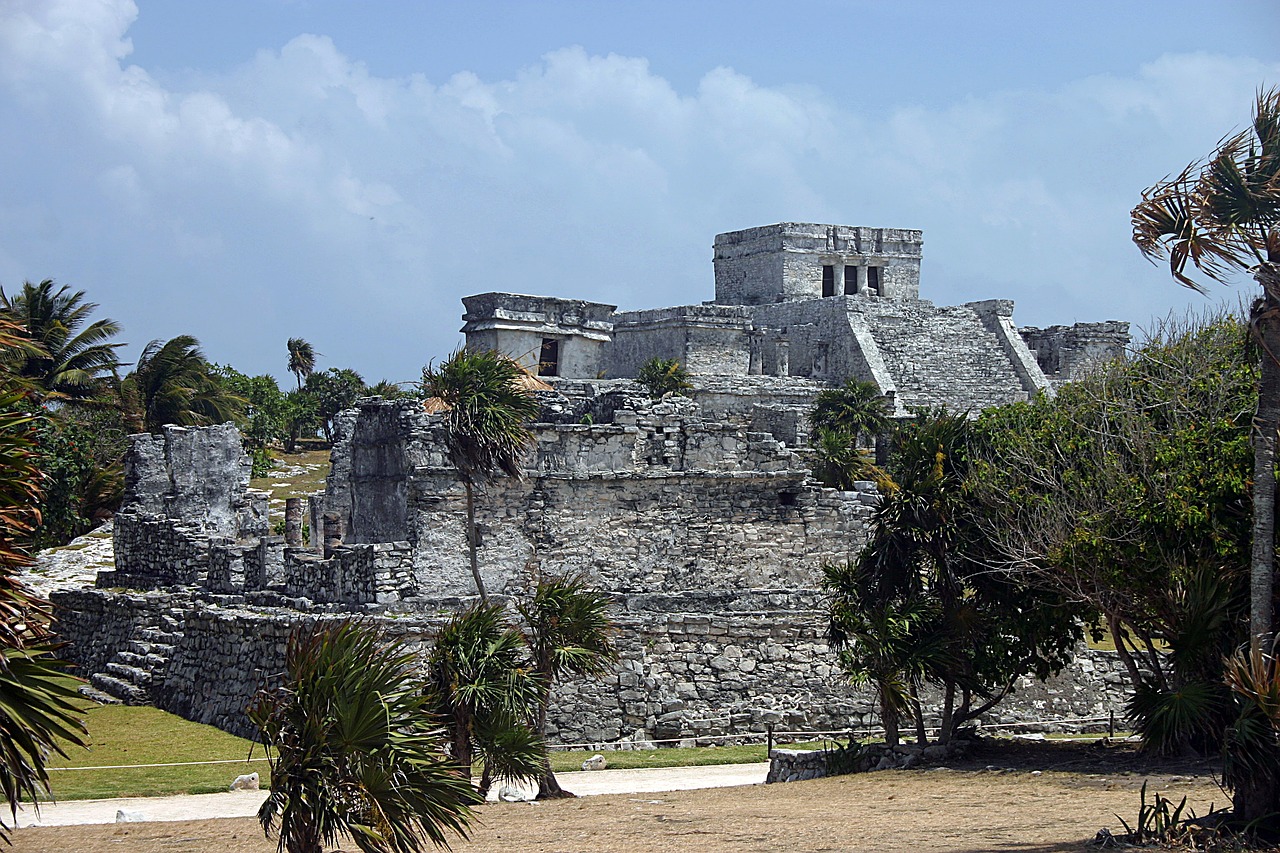 Mexico is open to tourists without the need for negative tests or quarantine. Visitors merely have to go through health screening at the airport with temperature checks and body scanners. Each state operates a traffic light system relating to the risk level from Covid. Quintana Roo is currently in yellow, which means businesses can be open up to 60% capacity. Mexico City and Puerto Vallarta are in orange, which represents 30% capacity. Quintana Roo, incidentally, recently announced a tourist tax that came into effect on 1 April. Visitors to destinations such as Cancun, Playa del Carmen, and Tulum must show proof of having paid the 224 pesos ($11) charge anytime before departure. They will be able to do this by visiting visitax.gob.mx. Find out all the details here.
The free vaccination programme has begun to be rolled out, with over 60s, high-risk individuals, and healthcare workers the first priority. Mexico has consistently dealt with the pandemic a little differently from other countries, with the President having never imposed a nationwide lockdown or closing the borders. As such, the country has seen some high infection rates in recent times. The hope is that with the ongoing vaccine rollout, Mexico's infections rates can begin to come down and encourage more international visitors.
The domestic travel market is currently booming, with most people enjoying visiting destinations with little compromises due to the pandemic. Masks have to be worn in public places, and of course, all Discova operations comply with our own rigorous health and safety standards. Nevertheless, our travellers have been pleasantly surprised at how well everything is being managed at tourist destinations.
Costa Rica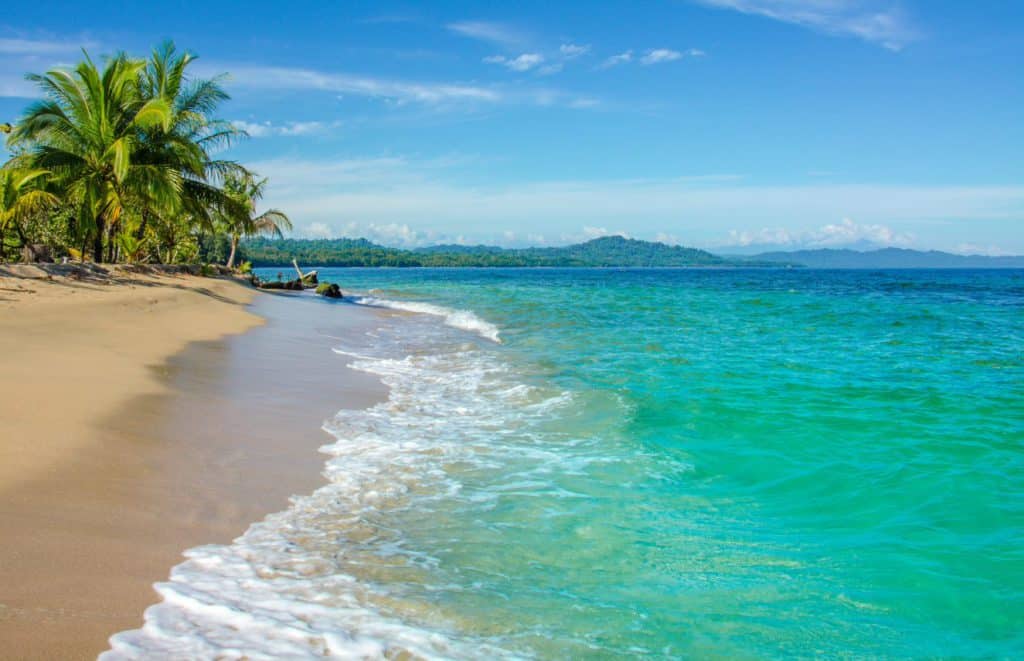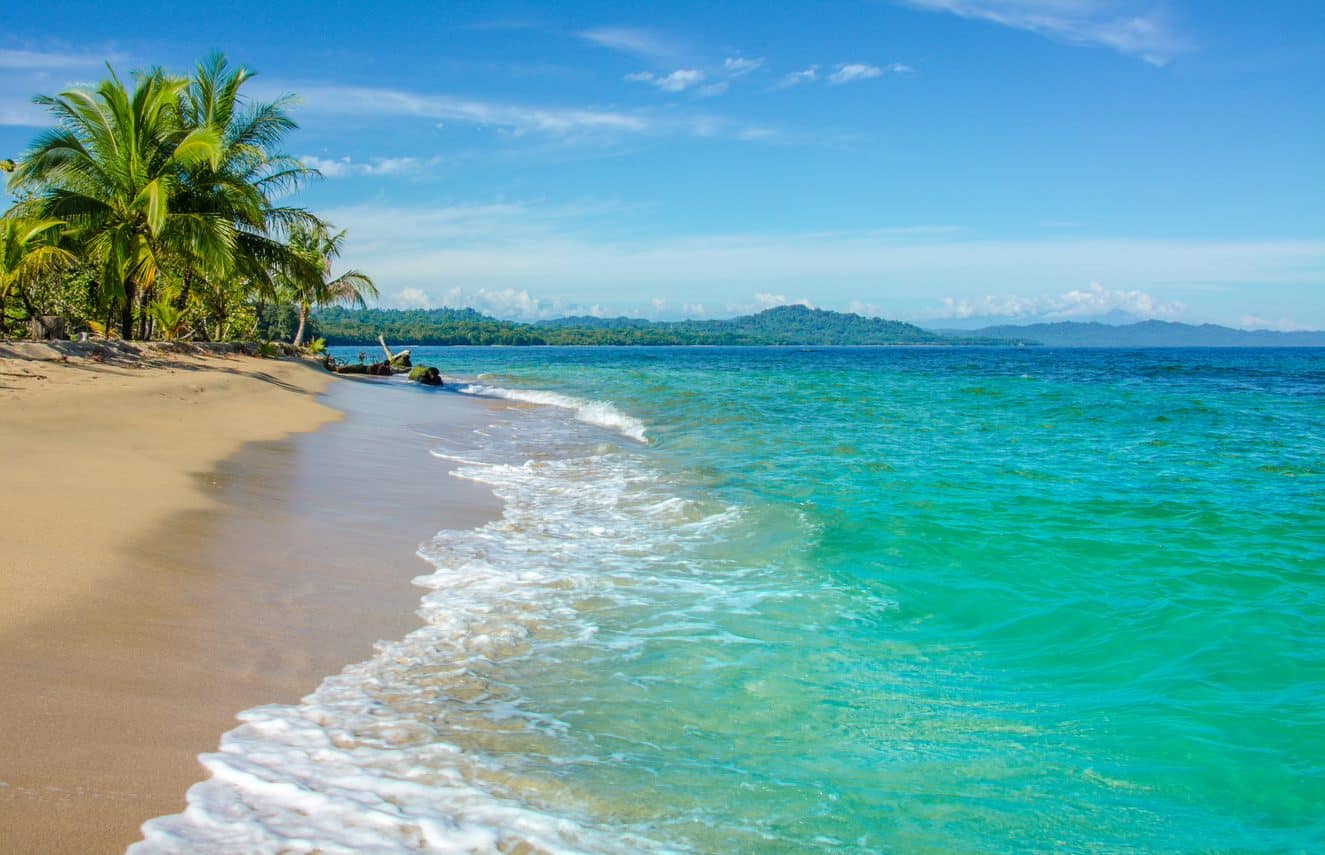 Travellers can visit Costa Rica but must complete a health form and purchase a government-assigned insurance policy before they visit. Examples of these insurance policies and broader visa requirements can be found here.
In terms of vaccine rollout, the government has defined five categories of priority to receive the vaccine when their orders are delivered from various vaccine companies. In-country, all services are open but with capacity restrictions for certain businesses.
There have been limited efforts to boost domestic tourism, but it has not been enough to alleviate the tourist industry's considerable hardship. Nevertheless, Costa Rica is investing heavily in anticipation of a boom in international visitors in 2022. There is a general move to attract visitors with reasonable rates offering more value to visitors and investment in facilities like airports to ensure fast and smooth COVID testing and processes in the future. Another example is the many laboratories being built to quickly process antigen testing. Costa Rica is preparing itself for a post-pandemic travel boom.
Dominican Republic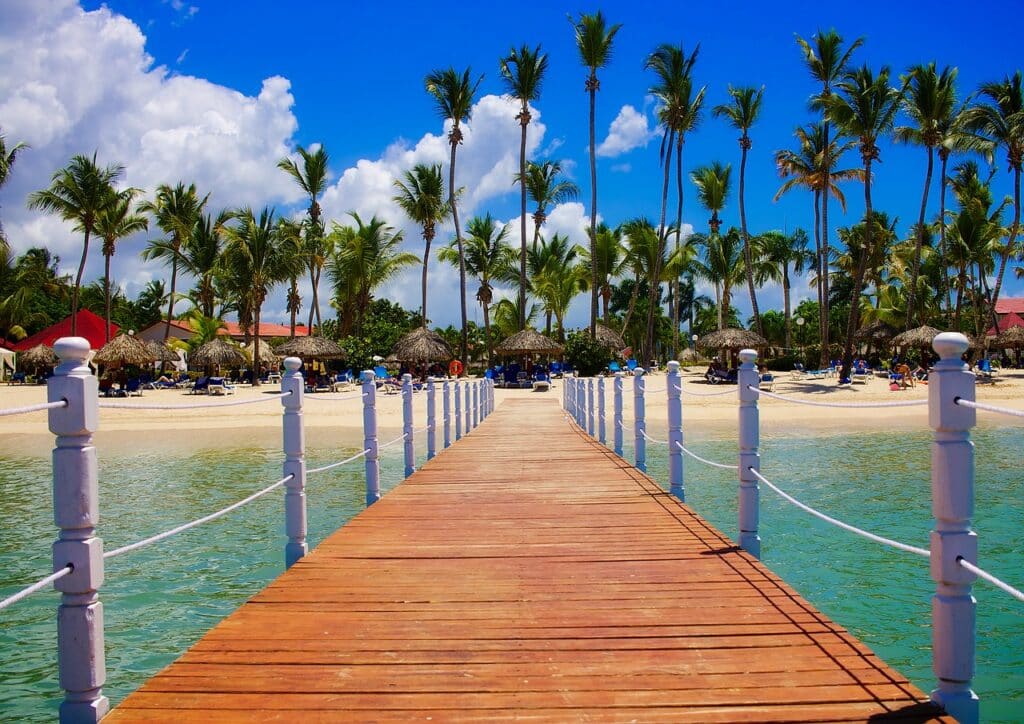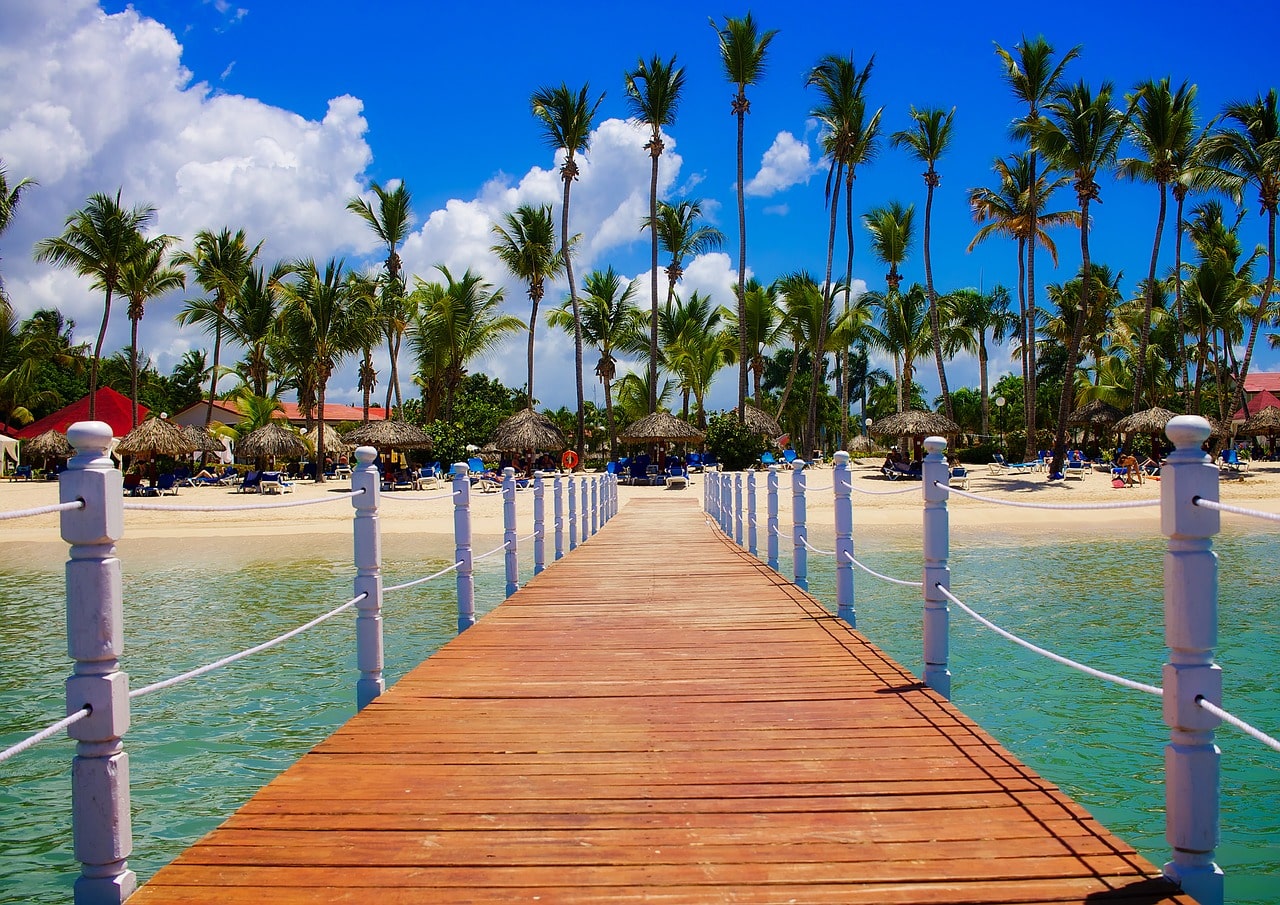 The Dominican Republic is open to visitors without quarantine and with no requirements of a negative test. All international tourists arriving on commercial flights and staying at a hotel will be granted a temporary, free health coverage plan that provides insurance for emergencies related to coronavirus. The Dominican Republic clearly has everything set up and ready to welcome back visitors but is waiting for lockdowns worldwide to let up and allow travellers to come and visit.
The target for vaccinations is to have 80% of the population vaccinated by November 2021. They have already begun this programme, with 10% of the population having received the first of two doses. Almost everything is open in-country, though there remains a nighttime curfew and larger gatherings at places like music venues and sports stadiums are still banned.
The Dominican Republic looks ready to welcome back travellers. Domestic tourism has been popular thanks to government initiatives subsidising travel and helping hotels and tour operators during this challenging time. The government has also invested heavily in marketing campaigns looking to recover the momentum that the country had had pre-COVID in increasing numbers of visitors. The hope is that the country will bounce back strong post-pandemic.
What Countries Have Open Borders?
The answer to the question 'what countries have open borders?' is liable to change at short notice. Rumours come and go, and official announcements have been known to come out of the blue. While this list is a summary of what we know for each country, please feel free to get in touch with our teams at any time to get further information.