As we near the end of 2020 and transition into 2021, we will look back at an immensely difficult time for the travel industry. At this reflective time of year, it's natural that our partners are beginning to look ahead and envisage what travel will look like in 2021, and patiently await news of borders opening up to welcome back travellers once more.
We have been receiving many requests from partners for an update on the current situation on the ground across our destinations. The picture is one of hopeful signs intermingled with a continuation of the need to remain patient. We also see a dichotomy between our Asia destinations and our Americas destinations, with Mexico, Costa Rica, and the Dominican Republic perhaps providing an example to follow. While we are well-placed to offer updates due to our local expertise, we do recommend that partners check government travel advice where necessary since this may vary from country to country. So, let's get into it, a country-by-country rundown of what we know in each destination.
The Americas
Our Americas destinations are providing an example of what may come later in our Asia destinations. With renewed tourism efforts, economies on the road to recovery, and great feedback on our health and safety protocols that are in place, all signs point to positivity. Nevertheless, the pandemic cannot be simply ignored as the CDC still advises against travel to these countries. With this in mind, we have to be cautious in our optimism. 
Mexico
International borders were never actually closed in Mexico. Back in September, we wrote about how tourist destinations like Cancun were on the road to recovery, with numbers of visitors steadily increasing. Travellers to Mexico do not need to enter into quarantine or undergo testing on arrival, and do not need any proof of being COVID-free such as a negative PCR test. However, it cannot be denied that Mexico is in the grips of a pandemic, with the number of new cases each day in December hovering around 10,000.  
So, what does this mean for visitors? Stringent health and safety measures. These include wearing masks, social distancing measures, and temperature scans in many places. On top of this, our Discova teams have our standardised robust health and safety protocols to follow. There are also some closures and adjustments to schedules, with bars and night clubs still shut. The consensus from travellers is that they understand that these steps are required and are pleasantly surprised that they are still able to enjoy relaxing and rewarding travel experiences. 
Read more about the situation in Mexico here.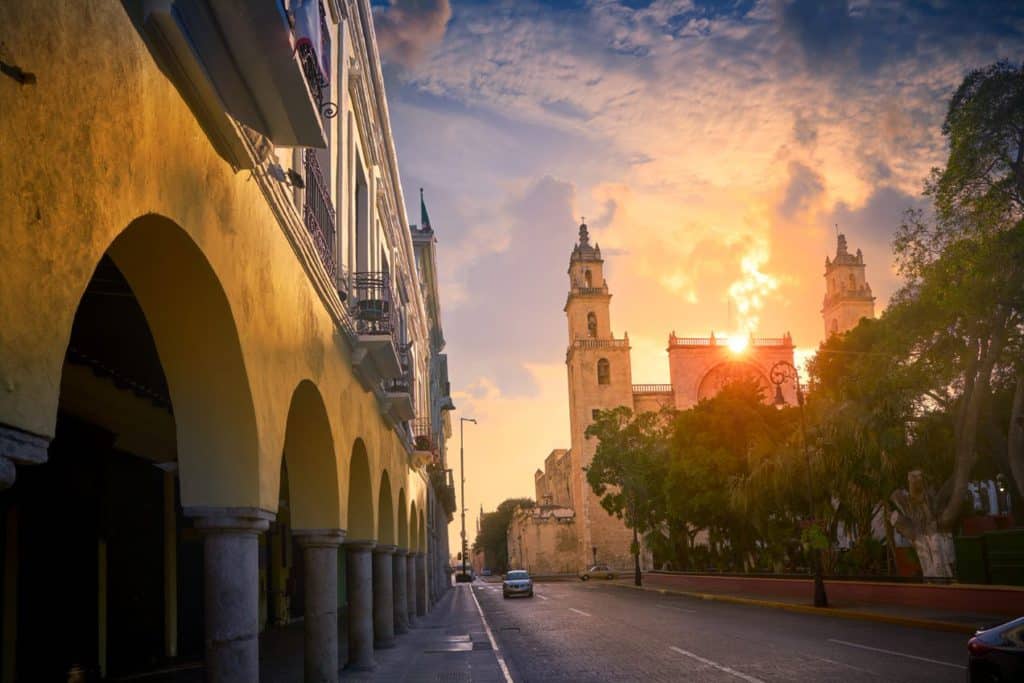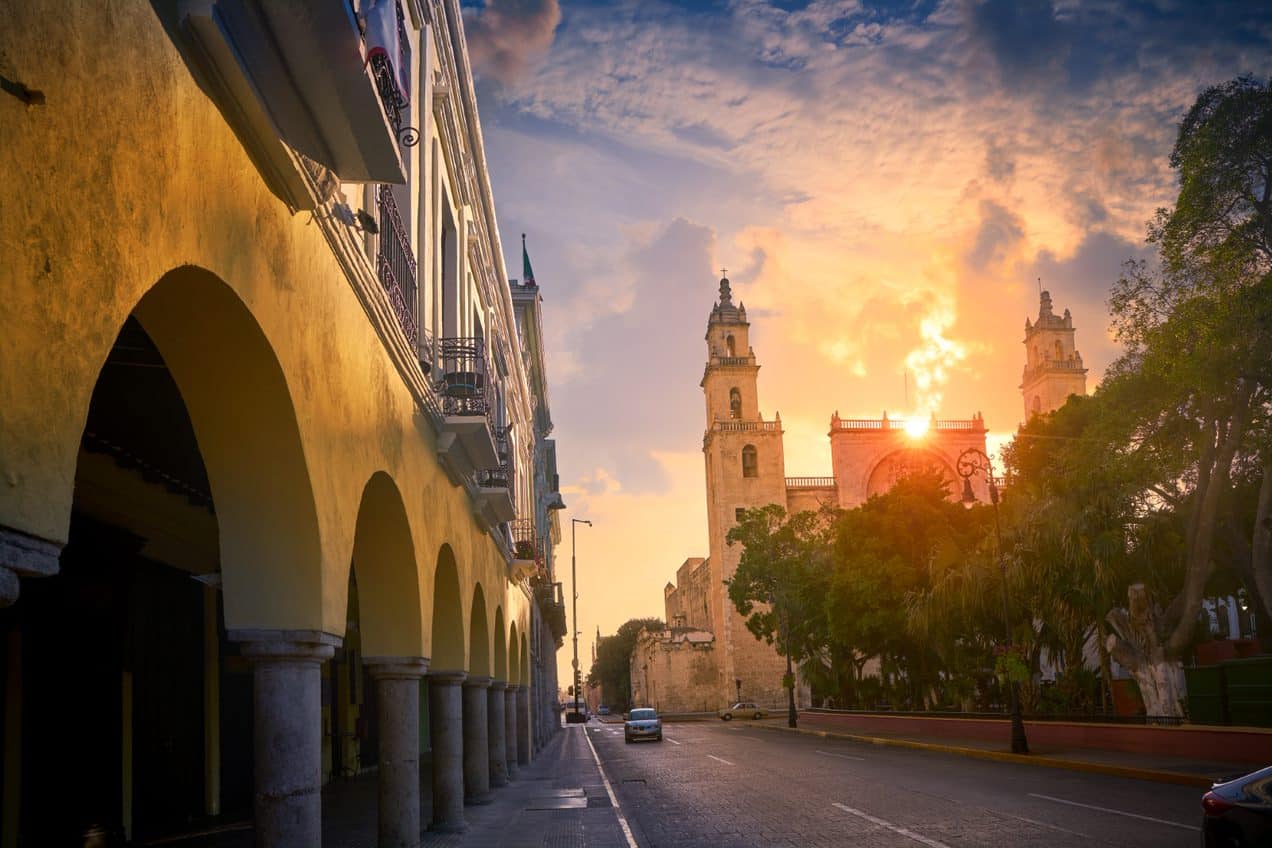 Costa Rica
Costa Rica recently opened up to welcome back tourists from November 1st, with no need for quarantine or a negative PCR test. The only requirements to enter are that the visitor must fill out an online epidemiological form before arriving, and that specific international insurance policies must be purchased to cover potential costs if anything were to go wrong. Details can be found regarding the specifics of the insurance policy at https://micrositios.ins-cr.com/seguroviajero/. 
In-country, the situation for travellers is similar to Mexico, with government-imposed mask-wearing and social-distancing measures, along with our standardised health and safety protocols. There are curfews in place between 9pm and 5am, extended to 10pm at weekends, while all beaches are closed at 9pm too. Restaurants, hotels, and bars are running at 50% capacity to help with social-distancing measures. Nevertheless, at many of the hotel resorts, many of these restrictions do not apply, allowing visitors to unwind and relax.
Read more about the situation in Costa Rice here.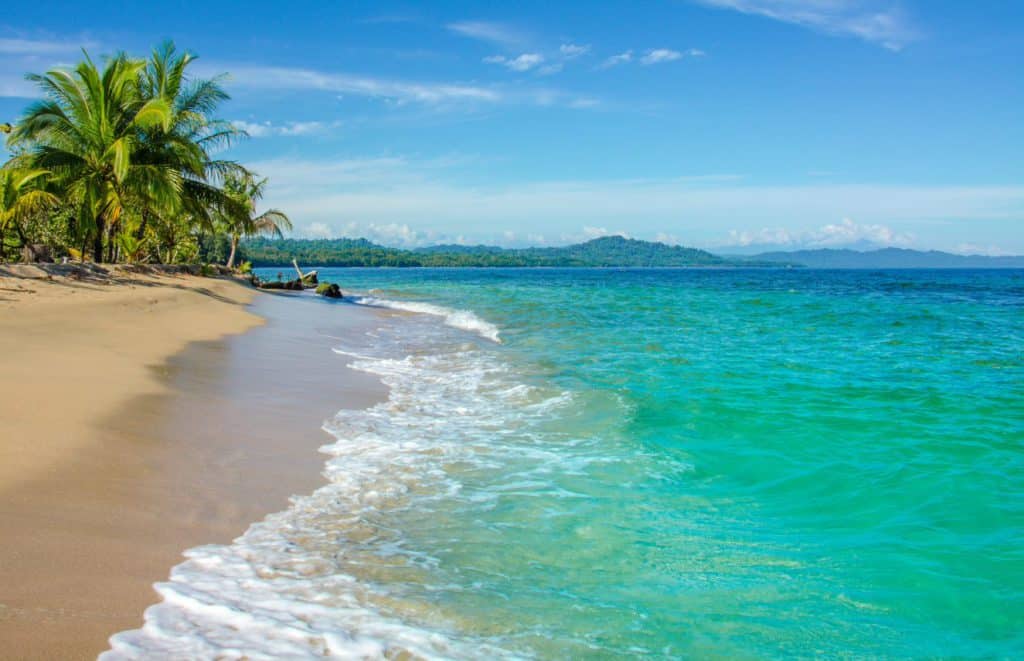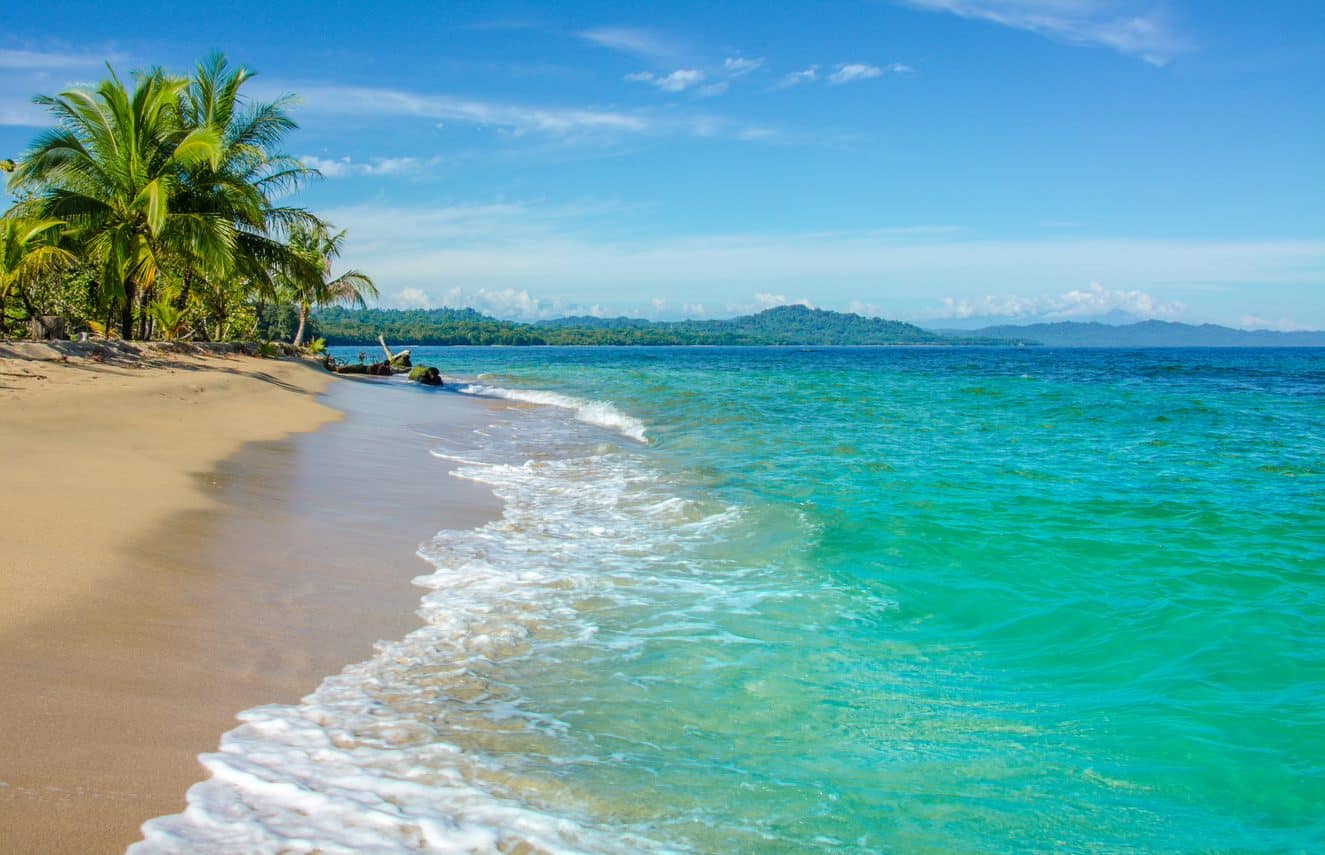 Dominican Republic
We reported in November that the Dominican Republic looks set for a big year in 2021. This was partly down to the recent move to allow tourists to enter with no need to quarantine and no need for a negative PCR test. The government are going out of their way to encourage visitors, even offering complimentary travel insurance to international tourists. All arriving passengers will have their temperature checked and may be subject to a randomised breath test. As of November 29th, all foreign and Dominican passengers entering or leaving the Dominican Republic must complete an electronic entry and exit form, which combines a Traveller's Health Affidavit, Customs Declaration and International Embarkation/Disembarkation forms. Essentially, these forms establish part the system in place to track and trace cases should anything go wrong during visits. 
Much like in Mexico and Costa Rica, our health and safety measures are strictly followed. Again, our feedback from travellers has been wholly positive. Travellers have been surprised at the ease with which processes have been carried out, resulting in fantastic travel experiences.
Read more about the situation in the Dominican Republic here. 
Asia
Unlike in the Americas, we have not seen any widespread moves to open up for tourists. The watchword has been caution, resembling the approach that led to the success stories in dealing with the initial outbreak in the region. With plenty of rumours and speculation regarding border openings, it's essential to remain patient, especially concerning how the recent vaccine announcements may play out worldwide.
Thailand
There have been some recent developments that suggest things are moving in a more positive direction. The government has reintroduced the STV (Special Tourist Visa) for travellers, and this has been extended to all countries. This means that, should travellers qualify for the visa, they can apply and enter, though they still have to lodge in an alternative state quarantine hotel for 15 days. The necessary quarantine period and STV requirements are still two major obstacles to overcome before we see renewed tourism in Thailand. There is a lot of speculation and rumour surrounding a potential opening in March, though these are not founded on any concrete evidence. We do know that the Thai government can often make announcements at short notice, so we are prepared for this outcome.
In-country, the Thai tourism industry has been hit hard during the pandemic, with many businesses closing. Being one of the world's major success stories in dealing with the initial outbreak, Thailand has seen a return to relative normalcy in daily life, with domestic travel booming over a series of recent public holidays. Social distancing measures are followed, masks are worn, and the general feeling is that tourists should be welcomed soon, though expect this to be a one-step-at-a-time approach.
Read more about the situation in Thailand here.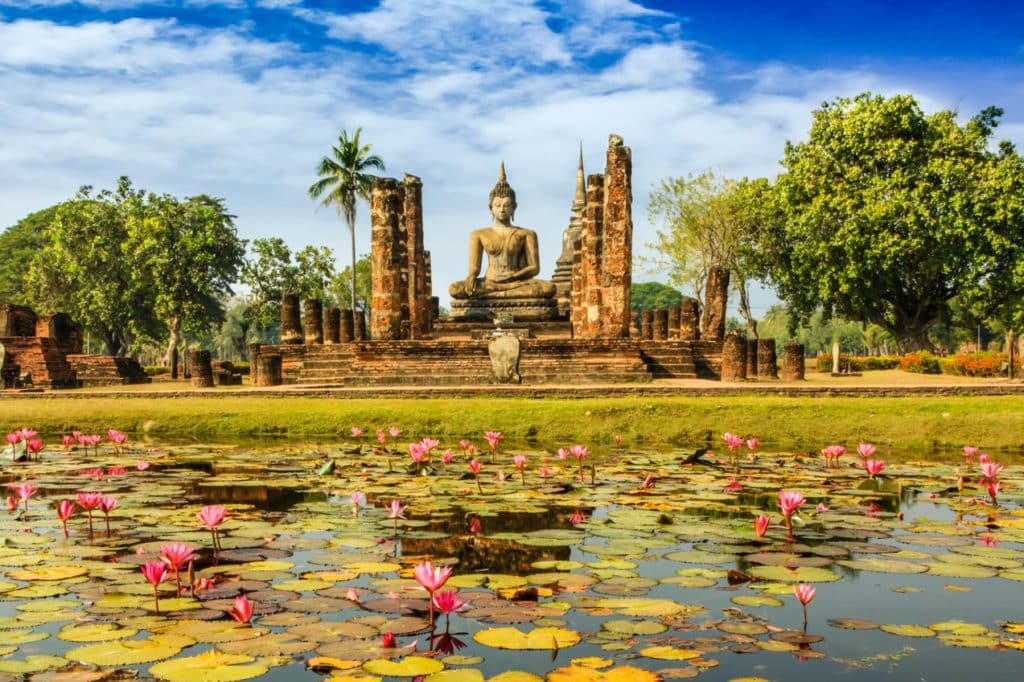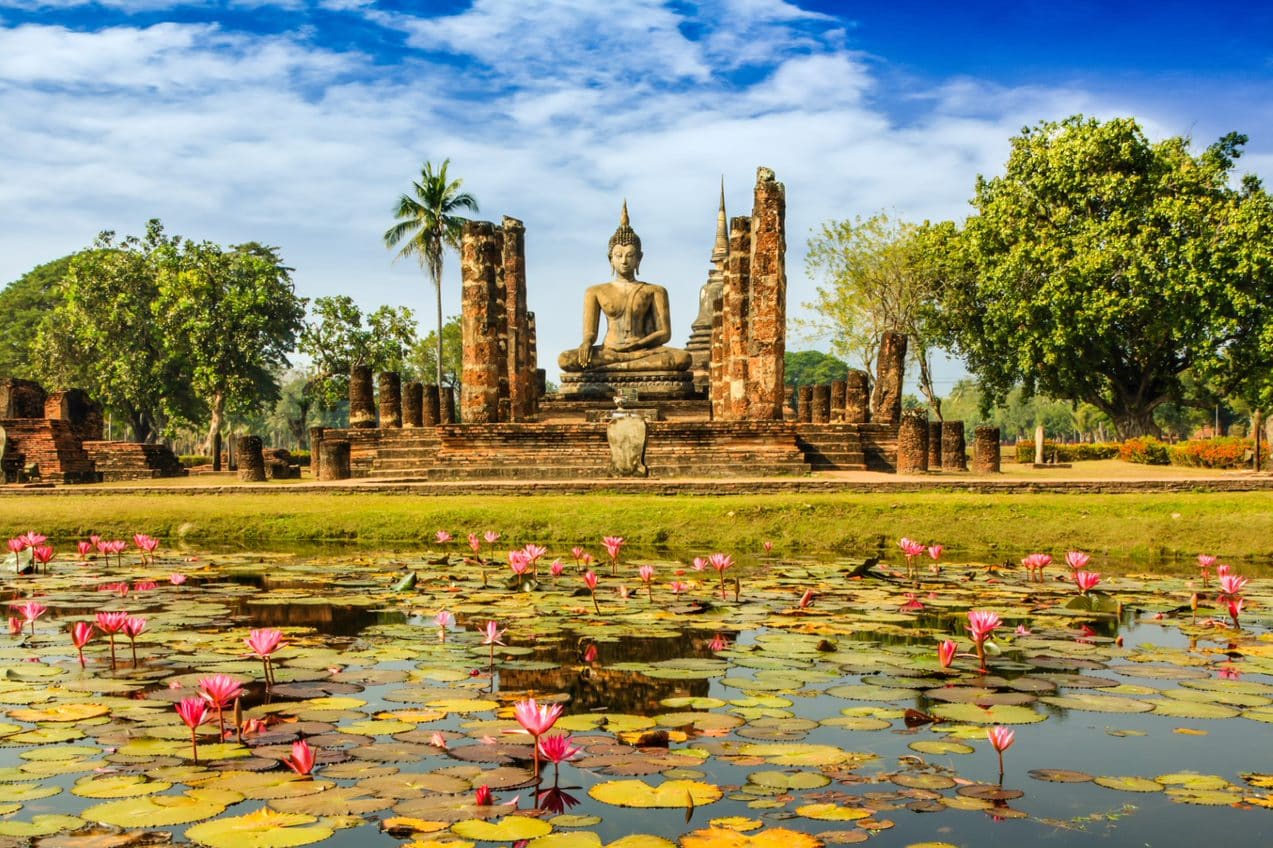 Vietnam
As in Thailand, Vietnam was an example worldwide of how to successfully contain the virus in the initial stages. Many of those successful measures are still in place – a rigorous contact tracing program supporting a strong public consensus to adhere to social distancing measures and the wearing of masks. With minimal cases of community infections, widespread lockdowns are a thing of the past. However, there has been a couple of localised lockdowns in response to outbreaks related to incoming travellers leaving quarantine.
There is no sign of movement in terms of a broader opening of borders. Our Country Manager notes that the government is planning for the upcoming Vietnam Communist Party Conference around April and June 2021. Inbound international travel restriction will be tight around that time and maybe relaxing from July 2021 onwards.
Read more about the situation in Vietnam here. 
Japan
While restrictions of domestic tourism have been lifted, international borders remain virtually closed for tourists to Japan. Japan is currently refusing entry to international visitors who have been to any of over 150 designated countries across the world within the past 14 days. Only Japanese residents and those with exceptional circumstances are exempted.
A gradual reopening of Japan's borders towards short-time visitors is slowly being developed. In a first step, a Business Track system was introduced, allowing business travellers from certain countries (currently: Singapore, South Korea, Vietnam and China) to skip the quarantine if they test negative once before departure and once after arrival. 
In-country, the government has relaxed the emergency measures introduced at the height of the pandemic. Now, domestic travellers are free to explore their country, and were in fact encouraged to do so, though the government recently discouraged travel within certain areas due to recent spikes.
It is unclear when the situation may change, especially delicate considering plans for the Olympics in the summer of 2021.
Read more about the situation in Japan here.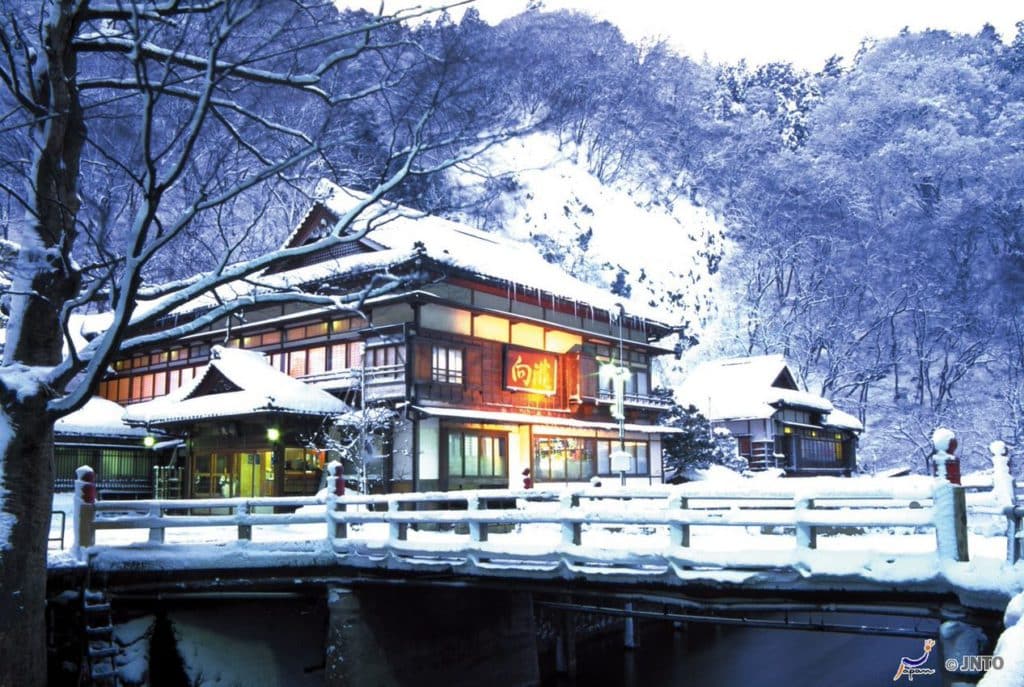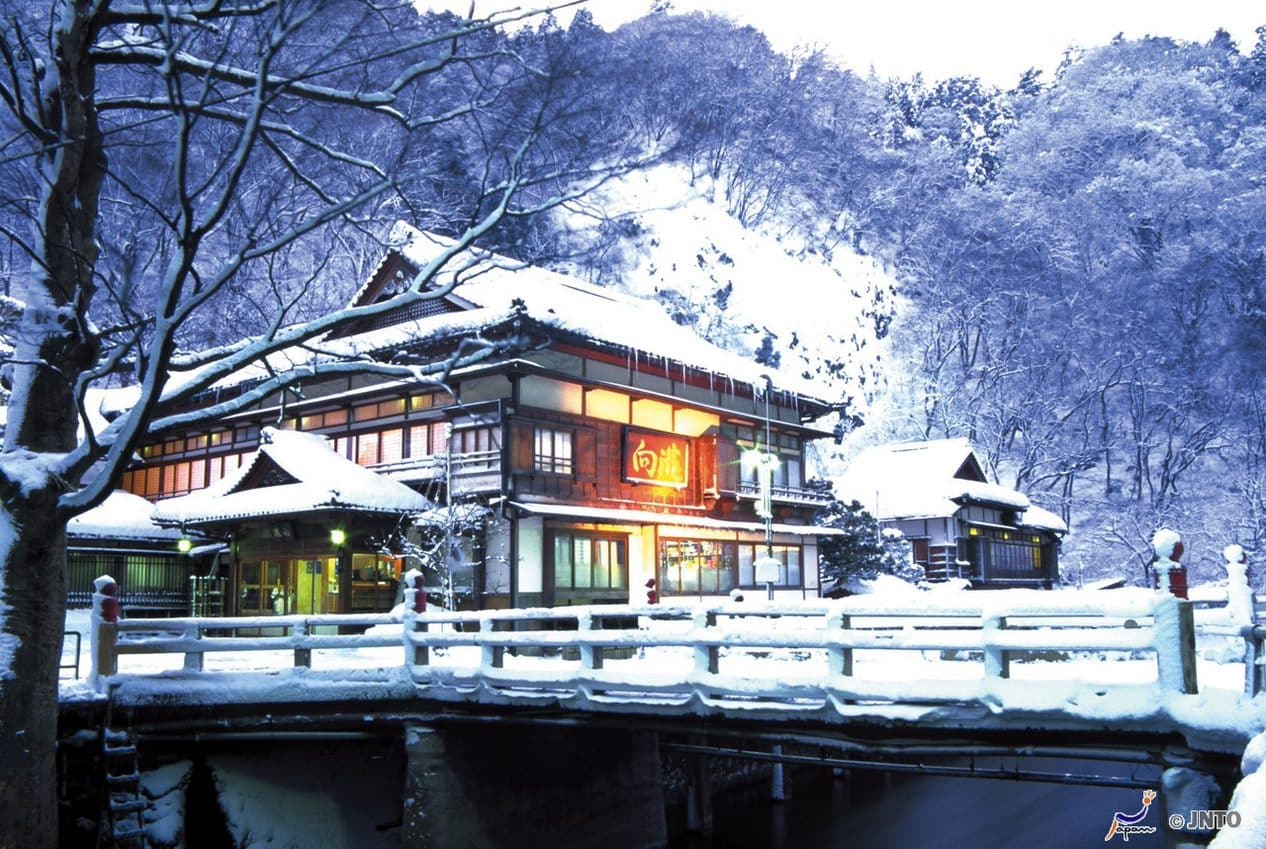 Malaysia
Malaysia is still struggling to lower its infection rate, with the number of new cases hovering around 1,000 a day for the last two weeks. As a result, renewed widespread international travel is deemed unlikely in the near future.
Malaysia is in the early stage of discussions with 6 countries that it would like to open its borders to post-COVID-19: Singapore, Brunei, Australia, New Zealand, Japan and South Korea. The border between Malaysia and Singapore reopened from August 17th onwards for selected travellers under the Reciprocal Green Lane (RGL) and the Periodic Commuting Arrangement (PCA) travel schemes.
Read more about the situation in Malaysia here. 
Indonesia
For all intents and purposes, the Indonesian borders remain firmly closed to foreign nationals. As such, all foreign nationals are prohibited from entering and transiting through Indonesia, barring the usual limited exemptions relating to residents or diplomacy. Those who do meet the criteria need to provide a negative PCR test to enter.
Indonesia is struggling to contain the virus at home, with around 6,000 new cases per day throughout December so far. Therefore, it is difficult to foresee any opening for travellers until this is curtailed.
Singaporeans may enter through the established Reciprocal Green Lane (RGL)
Read more about the situation in Indonesia here.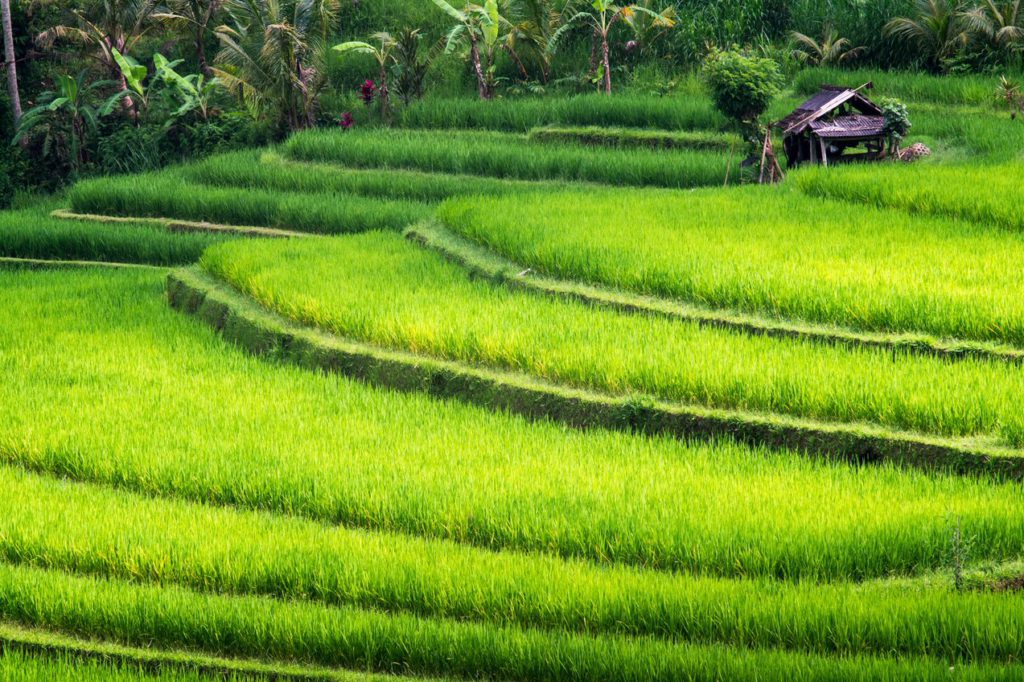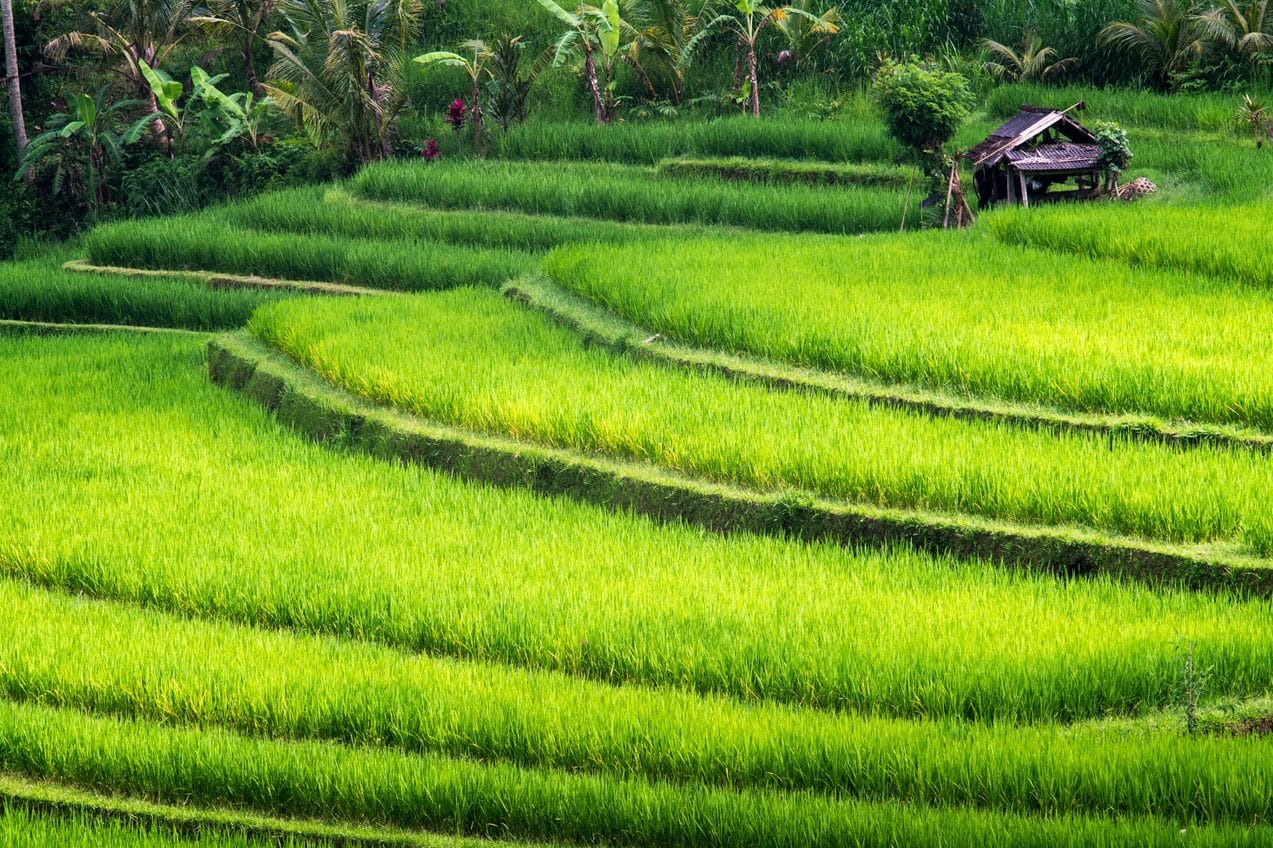 Singapore
Travellers departing from Australia, Brunei, Mainland China, New Zealand, Taiwan, or Vietnam are permitted to enter Singapore for short-term visits, including for tourism. Travellers must apply for an "Air Travel Pass" (ATP) at least 7 days and no more than 30 days before their intended arrival in Singapore, without visiting any other country. There are other procedures to follow that make this a complicated process. Other schemes included the Reciprocal Green Lane between certain countries and the PCA scheme with Malaysia
For international tourism more broadly, Singapore will keep its borders closed, hinting that even when borders open there will be different arrangements for high-risk and low-risk countries depending on several factors. Those visiting from high-risk countries will likely need to provide a negative PCR test and undergo some form of quarantine.
Read more about the situation in Singapore here. 
Myanmar
Myanmar relaunched its domestic flight schedule on December 16th with some international flights set to resume on January 1st. Numerous criteria will need to be met before embarking on the flight, including producing a negative COVID test. During the flight, passengers will be informed of the measures in place including wearing of masks and social distancing, with strict adherence to these necessary.
The moves comes amid a still cautious situation in the country, with the government's stay-at-home order in effect until the end of December at least as Myanmar struggle through an outbreak uncharacteristic to the region. Throughout December, the country has been reporting around 1,000 new cases per day.
Read more about the situation in Myanmar here. 
Laos
Tourist visas, visas-on-arrival, and standing visa exemptions remain suspended. All entrants require prior permission from the nearest Laos diplomatic mission at least seven days before arrival. Additionally, arrivals will undergo paid testing upon entry and undergo a 14-day quarantine at their residence or a designated facility according to risk assessment. Land border restrictions remain, except for cargo transport.
We can expect Laos to take the lead of its neighbours Thailand and Vietnam in taking a cautious approach to allow foreigners to re-enter. Even when a widespread entry is permitted, expect the testing and quarantine procedures to remain. This comes despite Laos only ever having 41 cases of the virus in total.
Read more about the situation in Laos here.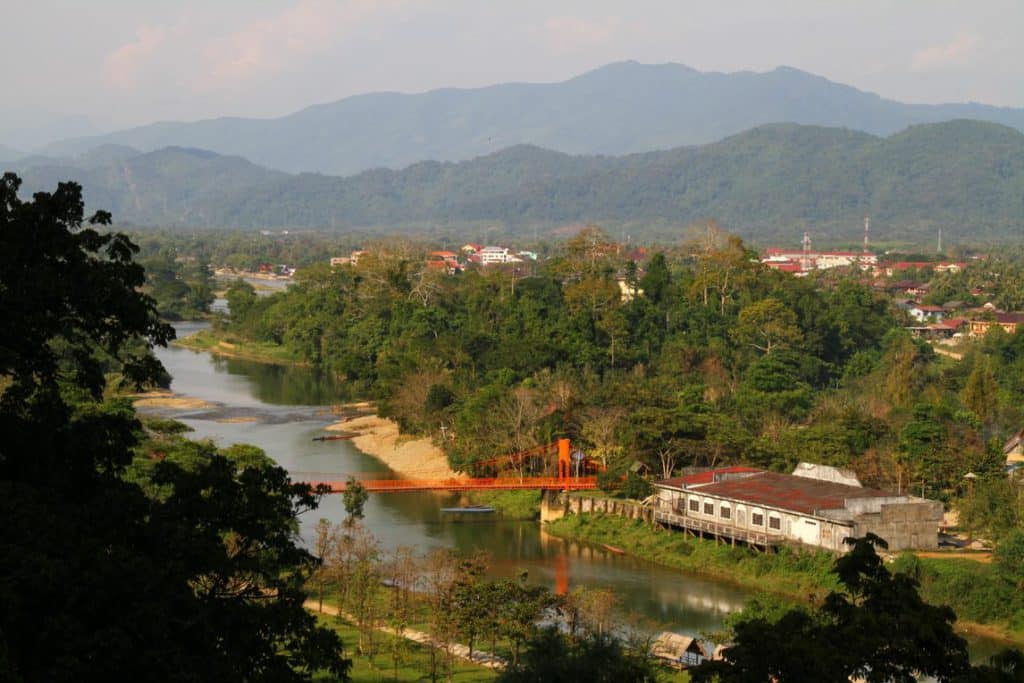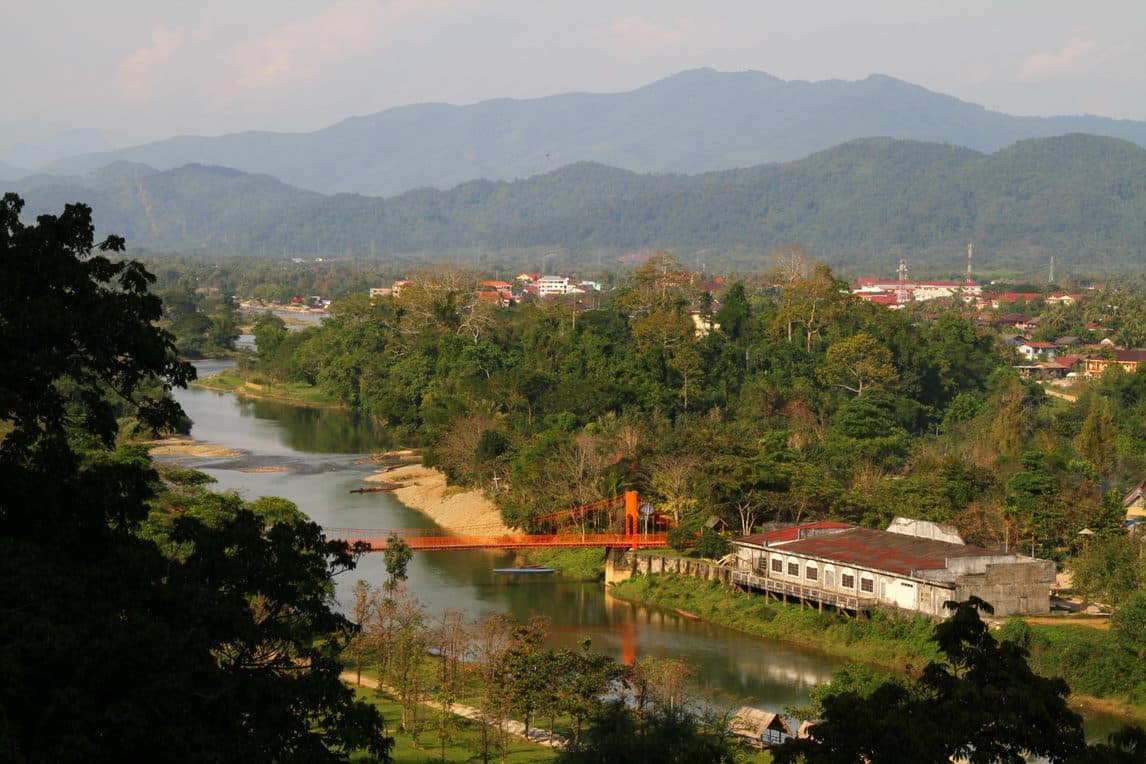 Cambodia
Travellers entering Cambodia need a pre-approved visa and proof of health insurance that covers COVID-19 treatment. They also need evidence of a negative PCR test issued in the 72 hours before departure. On arrival, visitors will be tested again before being transferred to a designated hotel to quarantine for 14 days at the traveller's own expense, with a further test on the 13th day. All arrivals have to deposit $2000 to cover these costs. These measures, including movement restrictions in the country, may change at short notice.
As with Thailand, the mandatory quarantine period is the major obstacle to seeing an influx of visitors once more to Cambodia. Going forward into the new year, we hope that it isn't too long before the quarantine period is adjusted to encourage travel.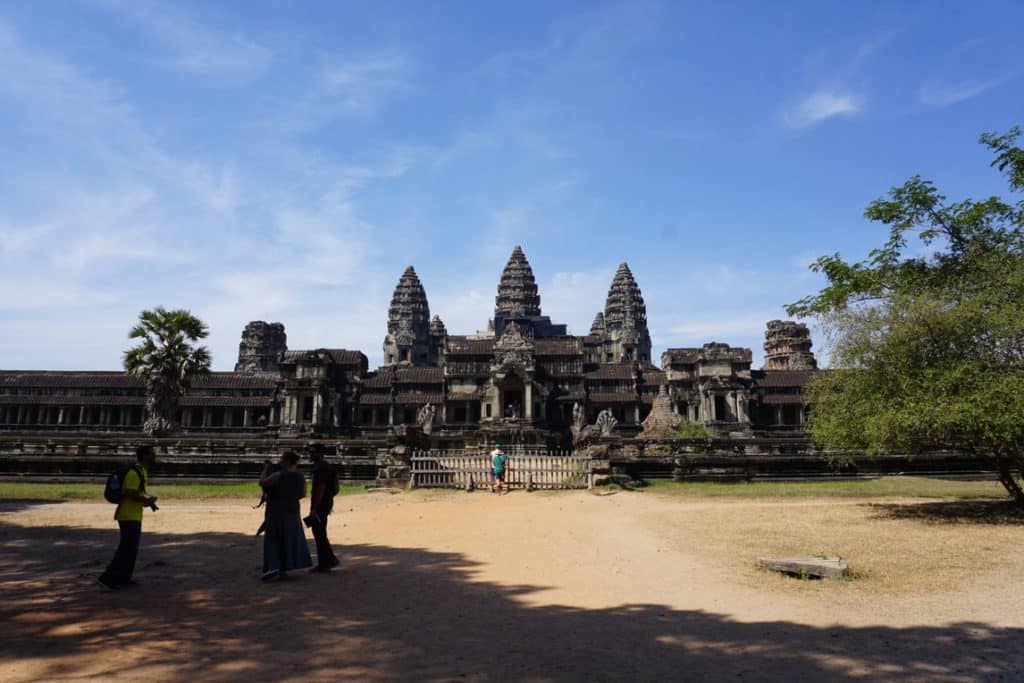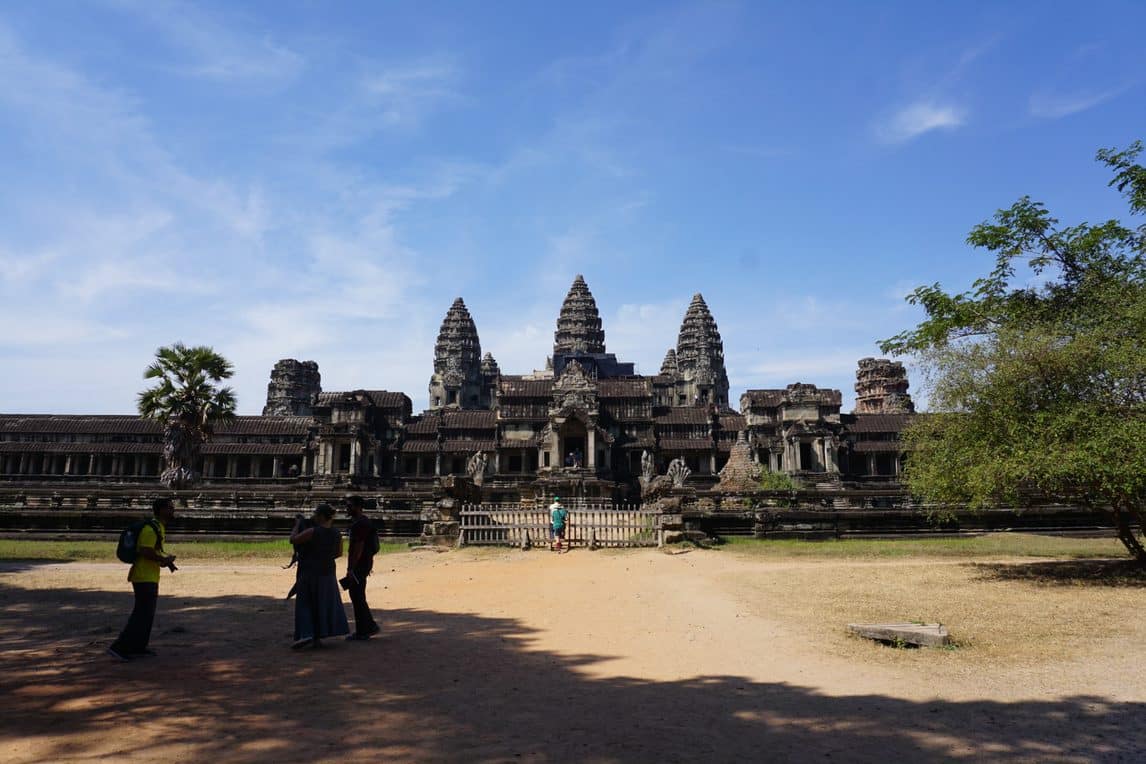 China
China looks set to keep its international borders closed until the infections decrease worldwide. Only foreign nationals with valid residence permits may return to China without having to apply for new visas, and they will need to undergo quarantine. After being the source of the outbreak, China has gained international acclaim for its response in successfully containing the virus.
China uses a QR code system to trace residents. The codes function like traffic lights – a user who generates a green code can travel freely within the country. In contrast, those that have a red or orange code may need to be quarantined for up to two weeks, and this QR code system is compulsory in public spaces, which means everyone will need to scan the code to board a subway or enter a building, for example.
If the border opens, our clients may also need to use the QR code system for travel
Read more about the situation in China here. 
Hong Kong
All international visitors to Hong Kong will be denied entry until at least March 21st, 2021, barring a few limited exemptions. Passengers from mainland China, Taiwan, or Macao may enter as long as they have not been to any other country within the last 14 days. There may be a cautious opening from then, with negative tests and quarantine requirements likely to be in place. In Hong Kong, there is a strong emphasis on the need for technology to play a part in the future movement of people, and so there is a robust test and trace system in place. The government has announced that vaccines should be made available to Hong Kong residents in April, and so we may potentially see some further updates around that time.
Read more about the situation in Hong Kong here.