There are many reasons to visit Mexico. The nation is currently undergoing somewhat of a resurgence in tourism. Thanks to a successful vaccination programme in the US, limited entry requirements for tourists, and a tangible vibe of positivity for tourism in the region, we are seeing a steady increase in bookings to Mexico.
With this in mind, we thought we'd lodge an information request with our Mexico staff – what are the reasons to visit Mexico? How would they sum up Mexican culture? What experiences should visitors make sure they don't miss out on?
With the thoughts of Simon, Sandy, Aline, Donal and Mario, we have collated their answers into 7 reasons to visit Mexico.
1: Island life
"Isla Holbox is the perfect escape destination with miles of beaches, beautiful sunsets, and a sense of being surrounded and enveloped by nature." – Simon Lindsay, Regional Product Development Manager
A running theme among the Mexican staff seems to be to recommend short island-hopping trips to beautiful, picturesque beaches just off the coasts of Cancun and Playa del Carmen. This is something many travellers perhaps don't associate with Mexico.
It could be that our staff are simply working too hard and are in need of a relaxing break. However, we lean towards thinking these picture-postcard islands are enough to entice any would-be traveller.
Isla Holbox is gaining momentum as a popular boho escape. It has traditionally been a low-key getaway for backpacker types, with laid-back vibes encapsulated by yoga retreats and beachfront bars offering hammocks in which to snooze the afternoon away. Wake up just in time for an evening barbecue set to a reggae soundtrack. The island has a distinctly Caribbean feel with powder-white soft sand and swaying palm trees.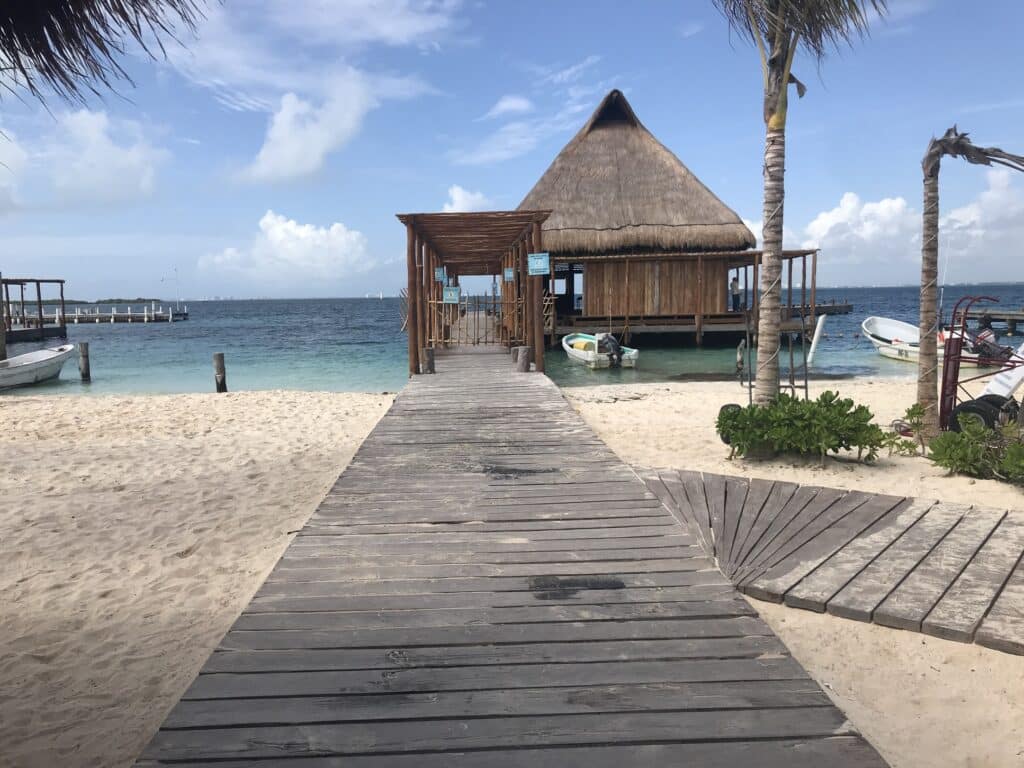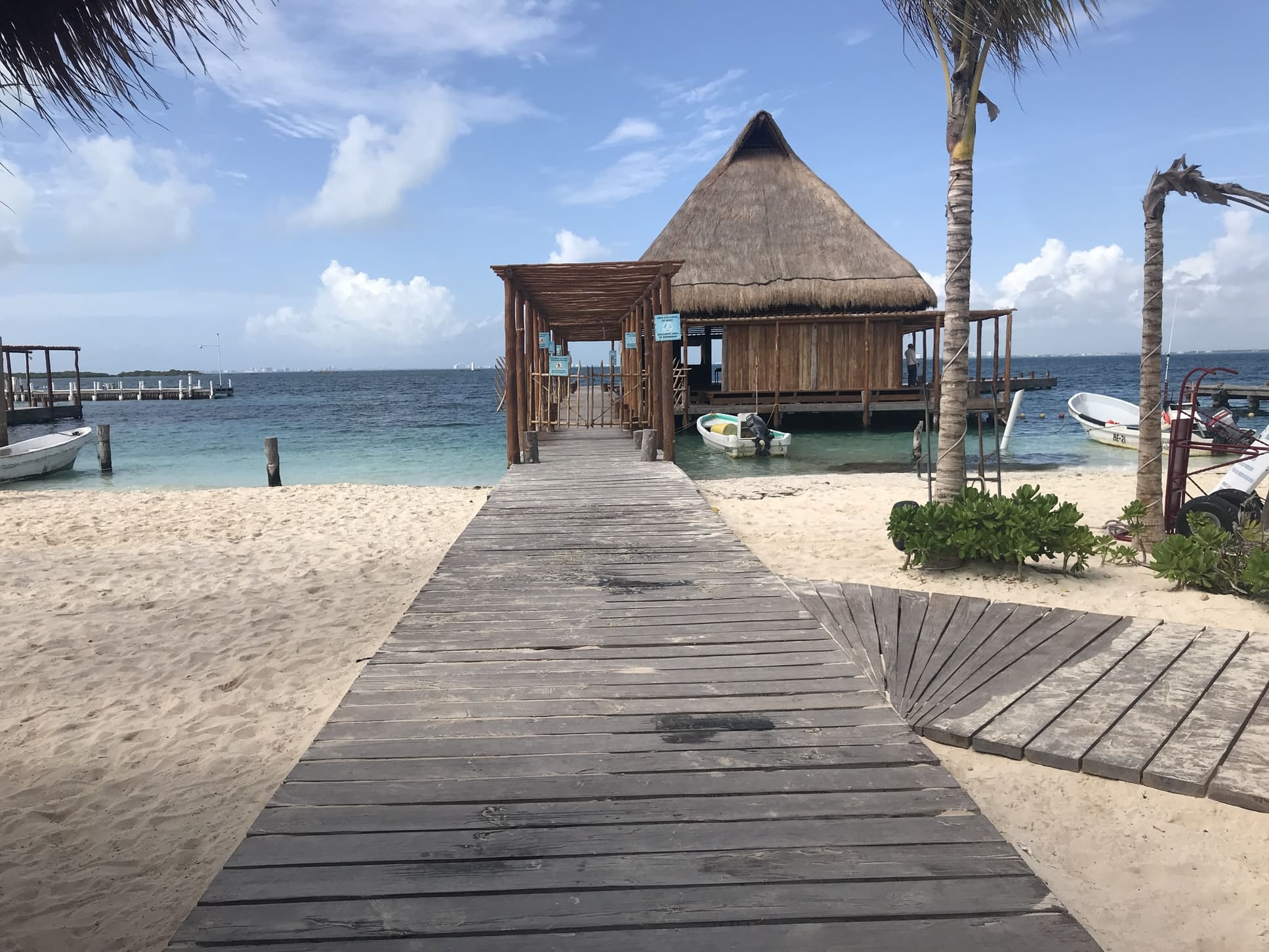 Isla Mujeres is more about calm serenity, with gentle waves and options for scuba diving and snorkelling. The island offers visitors to Cancun a chance to get away from the hustle and bustle. There are plenty of boutique resort options to enjoy some refined relaxation on Isla Mujeres. It's Donal Barrios' favourite experience – "I love visiting Isla Mujeres by catamaran, and spending the day chilling on the glorious beach – perfect!"
Isla Contoy is a small island in the Mexican state of Quintana Roo, approximately 30 kilometres north of Isla Mujeres. Protected as a national park since 1998, this small island is a paradise with serious castaway vibes. The government protection means the island is completely untouched, with visitors limited to only 200 per day. Its reserve status guarantees the preservation of the wild habitat, home to the nesting grounds of four turtle species and a vast array of Caribbean sea birds.
2: Variety
"Mexican culture, to me, is about variety: variety in gastronomy, dialects, and traditions." – Mario Martinez, Mexico Sales Leader
Away from the beaches, another common observation from our staff is to comment on the fascinating melting pot of cultures. Prehispanic, colonial, and modern influences meld together to create the phenomenon of Mexico – a place where these past iterations of the nation are embraced and celebrated.
Donal expands on this point: "Mexican culture results from the meeting of two worlds; indigenous culture and the European culture of Spain. The richness of its music, food and historical places makes Mexico a unique country to visit."
The key point is this – the richness of Mexico comes from its mixture of influences, ethnicities, and cultural backgrounds. Yet, there is a beautiful pride in being Mexican above anything else.
This makes Mexico a fascinating destination to visit again and again to develop meaningful connections as you begin to unpack the different layers of the Mexican identity. This may be through visiting Mayan or Aztec archaeological sites, getting to grips with Mexico City's fiesta spirit of art and culture, or getting a taste for tequila and mariachi bands in Jalisco. What it means to be Mexican differs from place to place.
Simon makes a valid point that highlights the spectrum of experiences available: "Many people don't realise the size of Mexico, and the fact that most of Europe would actually fit into its borders. Each of the 32 states is different with its own culture, customs, culinary dishes and traditional costume."
3: San Cristobal de las Casas in Chiapas
"One of my favourite places is San Cristobal de las Casas in Chiapas. Why? It's a beautiful town where you can find one of the most magnificent churches in Mexico, Santo Domingo Church. Walking through the streets, you can find the syncretism of prehispanic and modern life." – Aline Valenzuela, Product Development Executive
We suggested Mexico is a place where past iterations of the nation are embraced and celebrated. One place to witness this, as Aline highlights, is San Cristobal de las Casas, known for its well-preserved colonial architecture but also for its lively, mainly indigenous population. Its glorious Santo Domingo church is well worth a visit, but, at the same time, visitors can enjoy local handicraft markets that showcase fascinating Mesoamerican designs, too.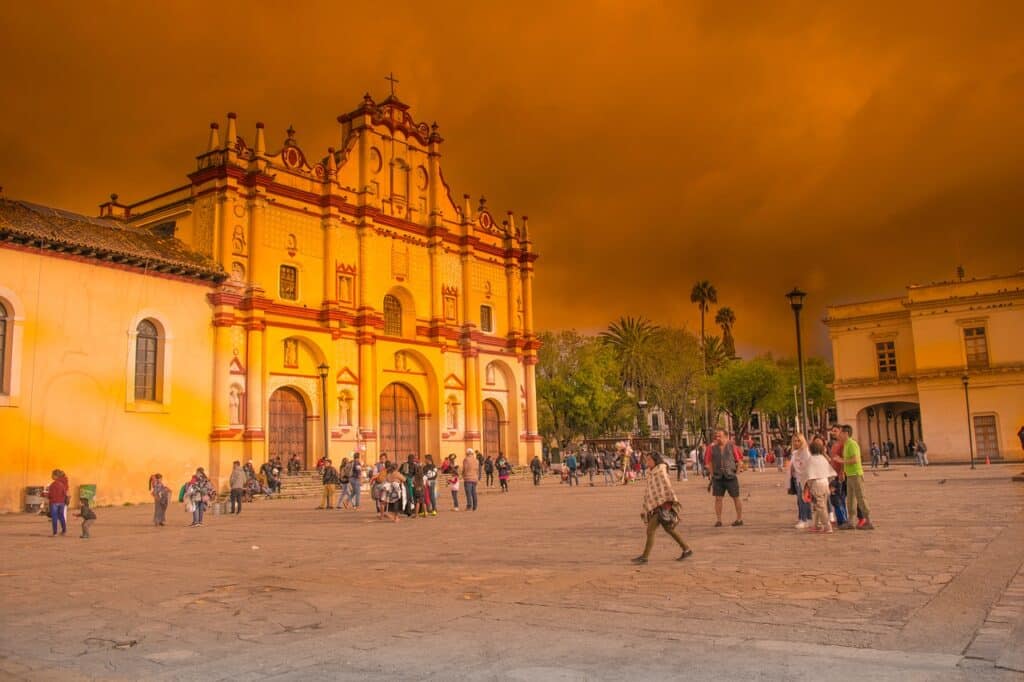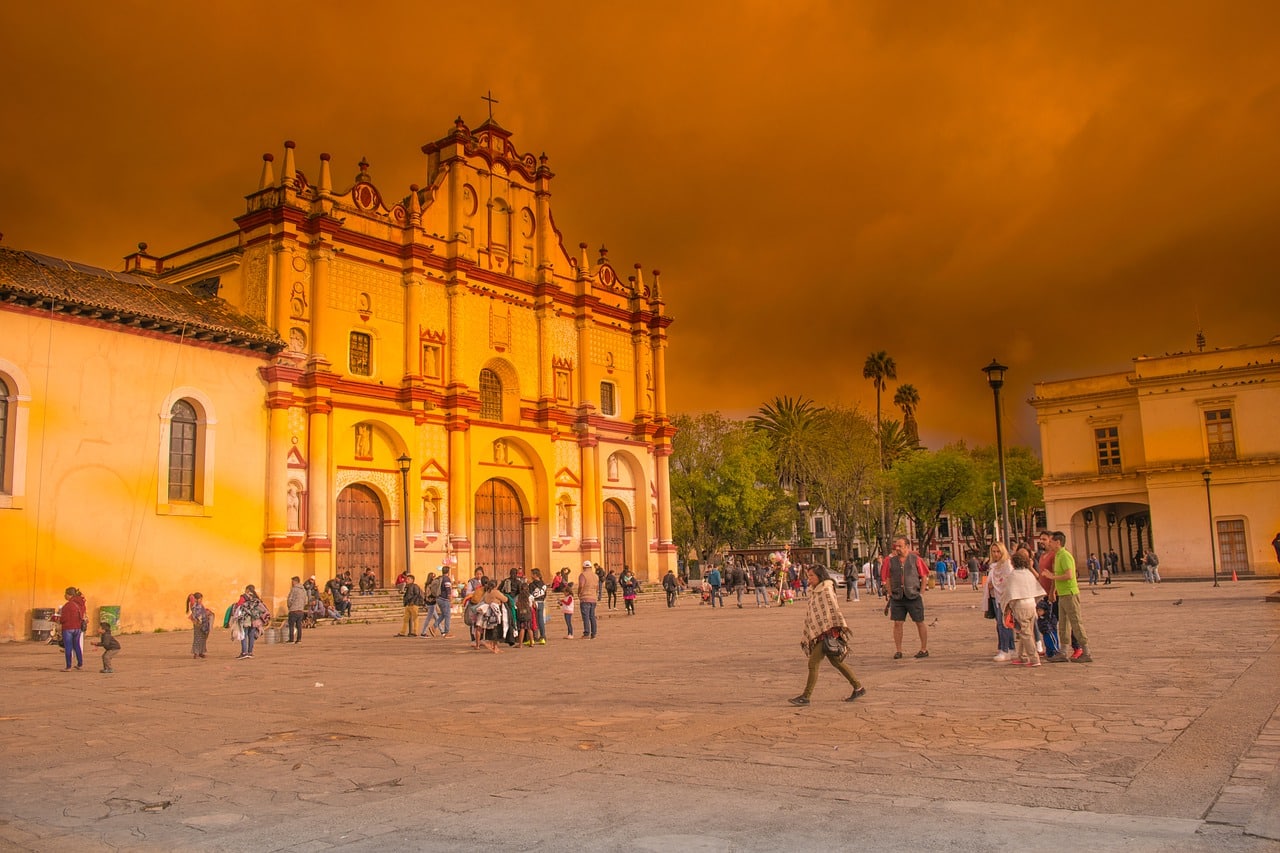 The best way to explore the city is as a pedestrian, strolling the pretty, charming streets and stopping off in the many boutique shops and cafes along the main thoroughfare, Real de Guadelupe. In the morning, enjoy an energetic Chiapan coffee, then perhaps switch to pox, a local liquor, to accompany some fine traditional Mexican cuisine in the evening.
If feeling like some exercise, make the journey to either Iglesia de Guadalupe or Iglesia de San Cristobal. These churches, perched atop hills overlooking the town, offer two fantastically ornate structures while also presenting stunning views of the town and the surrounding landscape below.
4: See whale sharks
"Travellers should not miss swimming with whale sharks – Mexico is one of the few places in the world you can experience the giant of the seas." – Simon Lindsay, Regional Product Development Manager
At Discova, we have plenty of thrilling experiences for travellers to enjoy and make the most of their trip to Mexico, but what would our staff recommend in particular?
Mexico is one of the few limited places worldwide offering keen divers an opportunity to swim with whale sharks. This is a bucket list item for many divers. The waters near Cancun and Cozumel are graced with many of the majestic sea creatures, especially between June and September.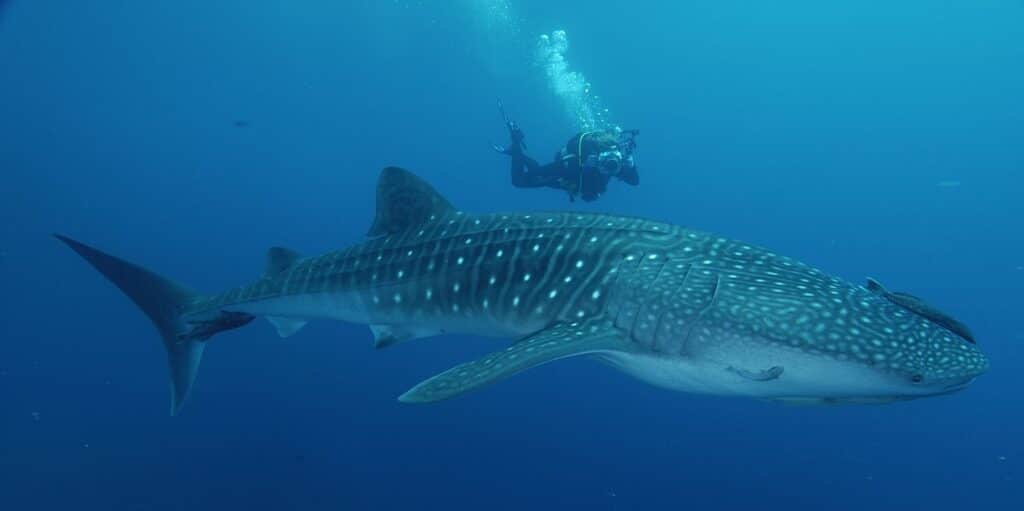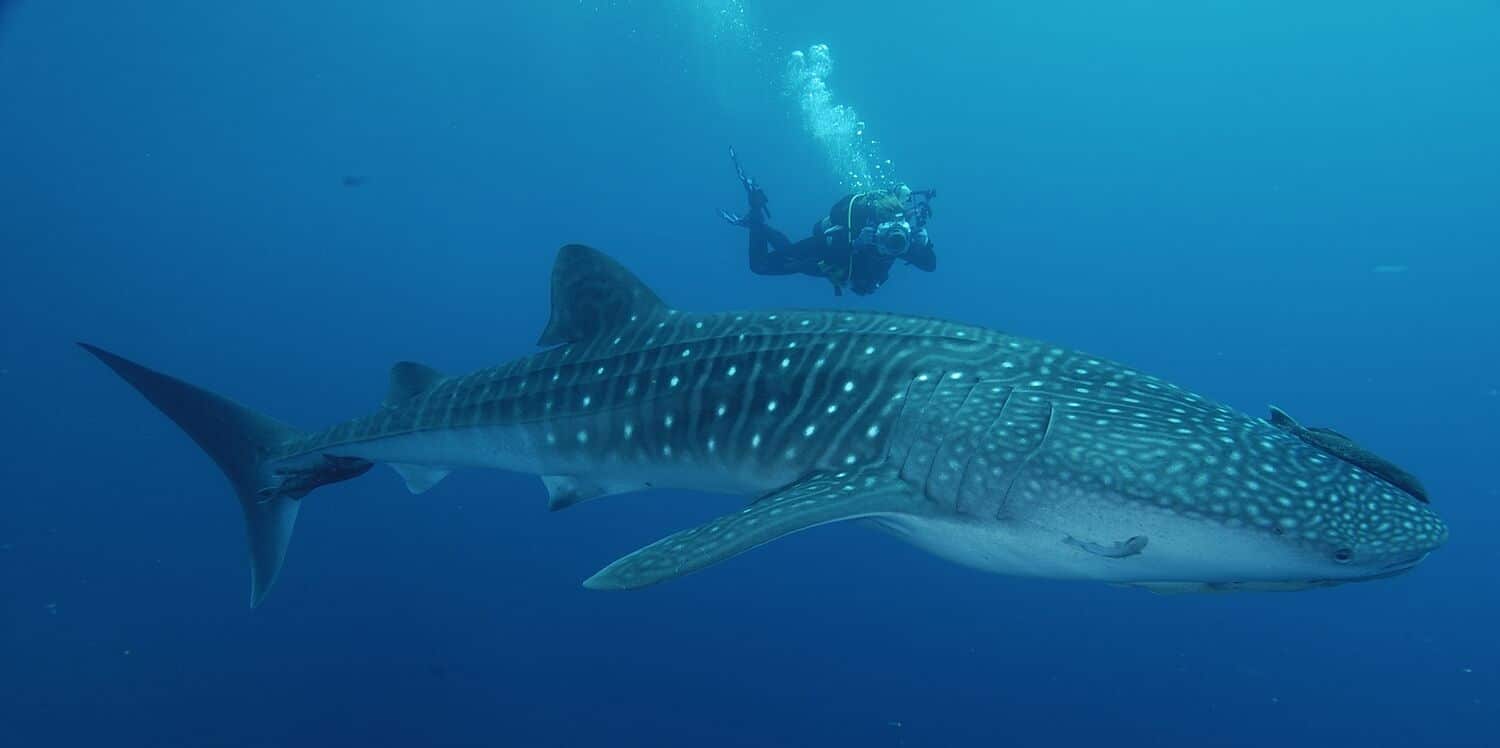 Another prime location for viewing whale sharks is Baja California Sur. Though less likely than off the Yucatan Peninsula, the best chances here come between November and May.
Any budding diver should take advantage of the excellent conditions here to view the magnificent beasts, but even novices should contemplate joining a scuba or snorkelling tour. What's more, as already mentioned, the islands around which the sharks usually congregate – Contoy, Holbox, and Mujeres – are spectacular destinations in their own right. It makes for a memorable couple of days to combine an island visit with a thrilling diving experience.
5: Day of the dead
"Visit any state on the Day of the Dead; you will love it! The relationship that we have with our dead is an amazing, magical thing to see." – Aline Valenzuela, Product Development Executive
Popularised in films such as "Coco" and "Spectre" and more broadly in western Halloween trends, many people associate Mexico with the crystal sugar skulls seen in the annual Dia de Muertos celebrations.
Dia de Muertos is more a celebration of life than of death – it's a time to rejoice in stories and memories of loved ones who have passed. It's a fascinating time to be in Mexico to witness this unique approach to grief. The best way to understand a nation is through its festivals and celebrations and, besides Day of the Dead, there is no shortage of festivals in the Mexican calendar.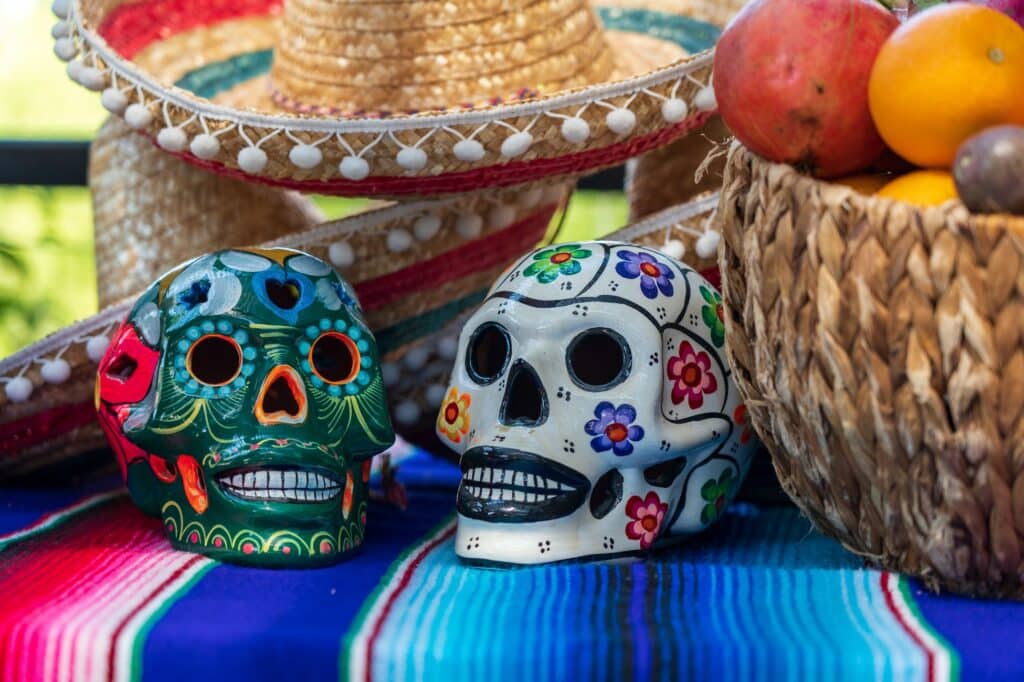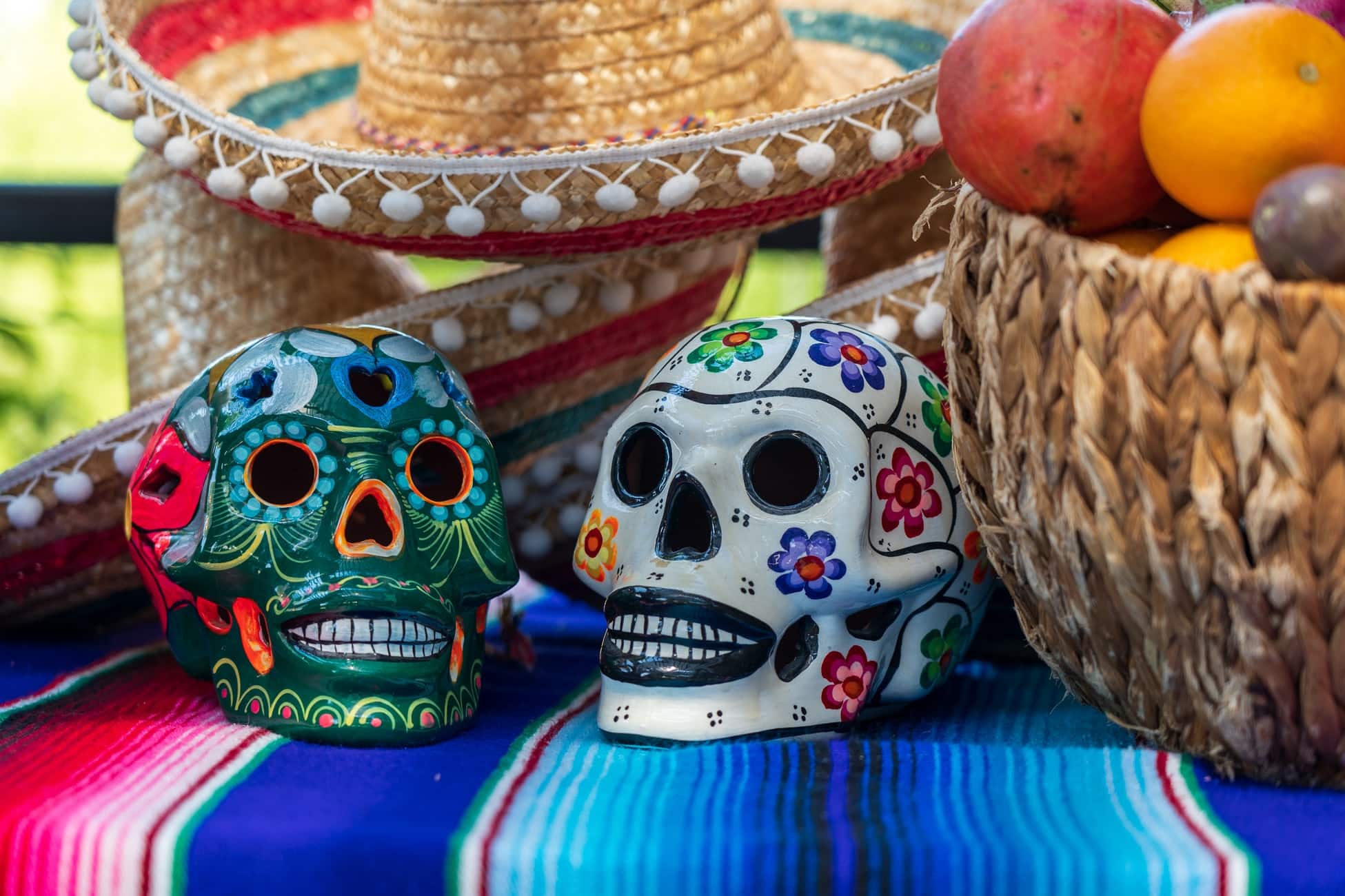 The festival lasts two days. The first day is dedicated solely to the deaths of infants and is understandably often a more solemn affair. However, the second day is dedicated more broadly to a celebration of ongoing life in the memory. Revellers look to entice the souls of loved ones to join in the party – so expect plenty of great food, music, and strong-smelling marigolds that even the dead can't resist.
6: Chichen Itza
"Experience the majesty of Chichen Itza – one of the most prominent archaeological sites in the world and a key symbol of our nation's past." – Donal Barrios, Mexico ID Leader
Donal ticks another box for experiences in Mexico – a world wonder! Chichen Itza is an iconic monument to the country's rich Mayan past. The stepped pyramids, ruined temples, and columned arcades are sacred to the Mayans, and such a rich concentration of culturally significant artefacts should not be missed by any culture or historical enthusiast.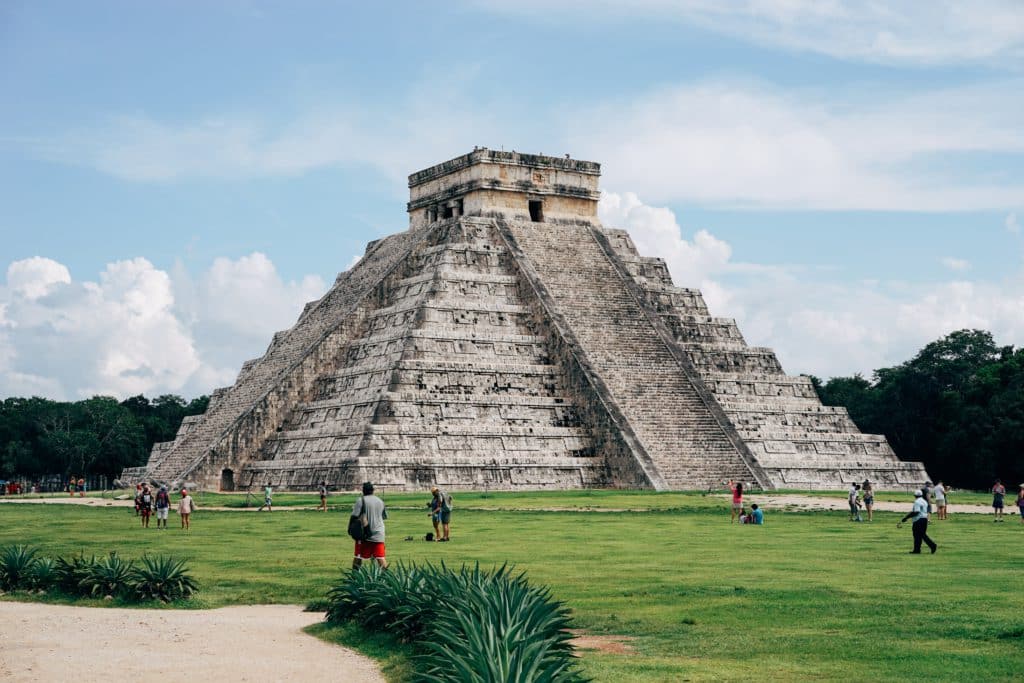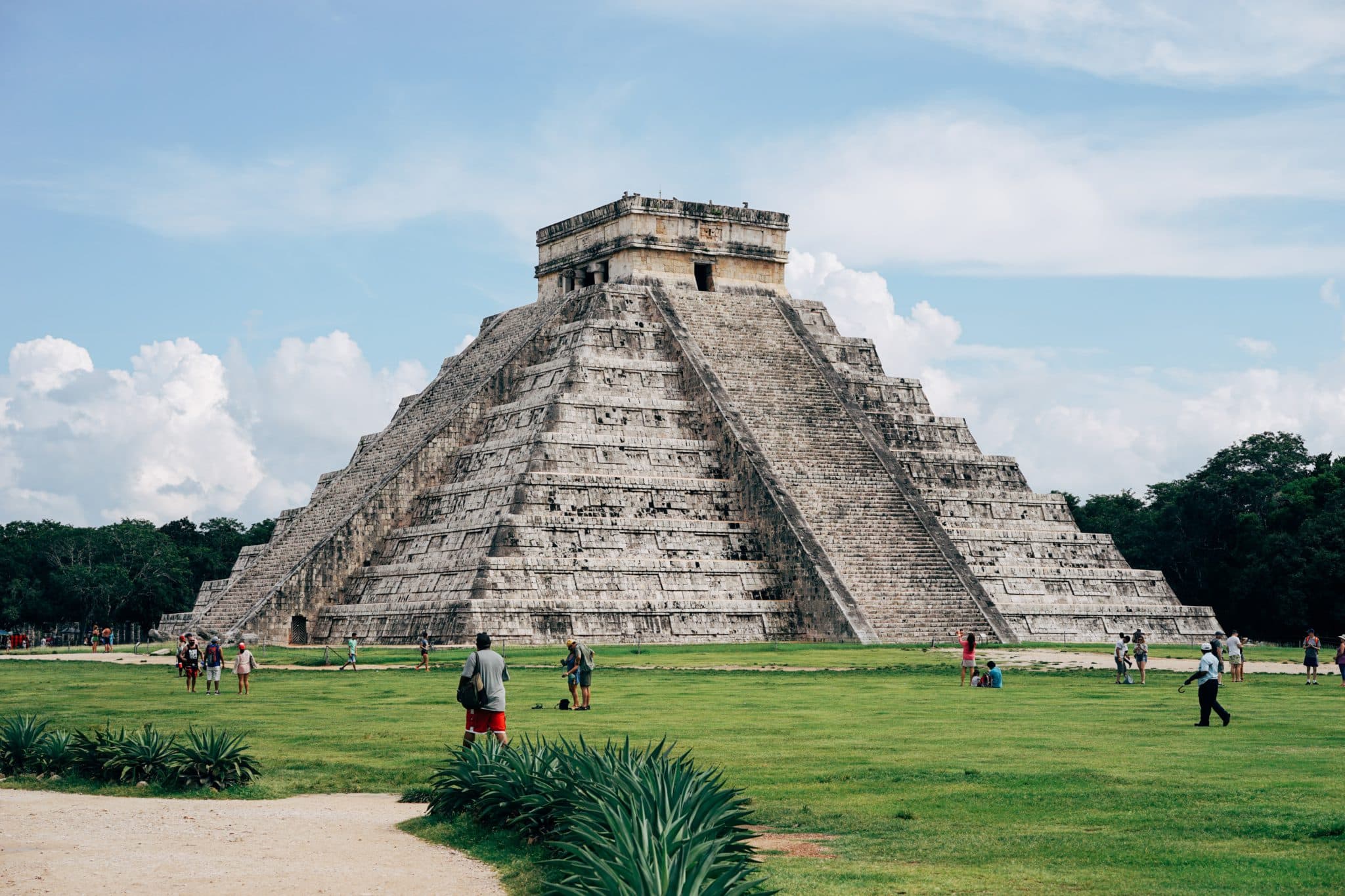 With Discova, explore the site with an expert guide to delve a little deeper into the stories of the site. Highlights include the 'ball park' area, where Mayans played a ball game involving hitting a ball through a small hoop fixed to a wall. Fans of animation films may remember a scene in the movie "The Road to El Dorado", which essentially imagined what this game may have looked like.
It's also a chance to marvel at the architectural skills of the Mayans that took into account their knowledge of astrology. The design of the main pyramid, El Castillo, is exquisitely precise. On the spring and fall equinoxes, the sun casts a shadow on the pyramid so that a snake appears to slither up or down the imposing steps.
The site gets busy, and it is difficult to escape the hordes of souvenir sellers. However, an alternative is to visit Chichen Itza at night – an altogether different experience that sees the temples and ruins illuminated with a light show.
7: Swim in a cenote
"Visit one of our lovely, intriguing cenotes – the perfect place for a rejuvenating swim" – Sandy Silva, Recruitment and Talent Developer Executive
Finally, Sandy references a distinctly Mexican geographical feature – cenotes – found scattered across the Yucatan peninsula in particular. A cenote is a natural sinkhole formed from the collapse of limestone bedrock that exposes water underneath, and these were traditionally used by Mayans as a water source.
At Discova, we offer many trips to various cenotes where travellers can explore the limestone complexes and engage in refreshing freshwater swimming.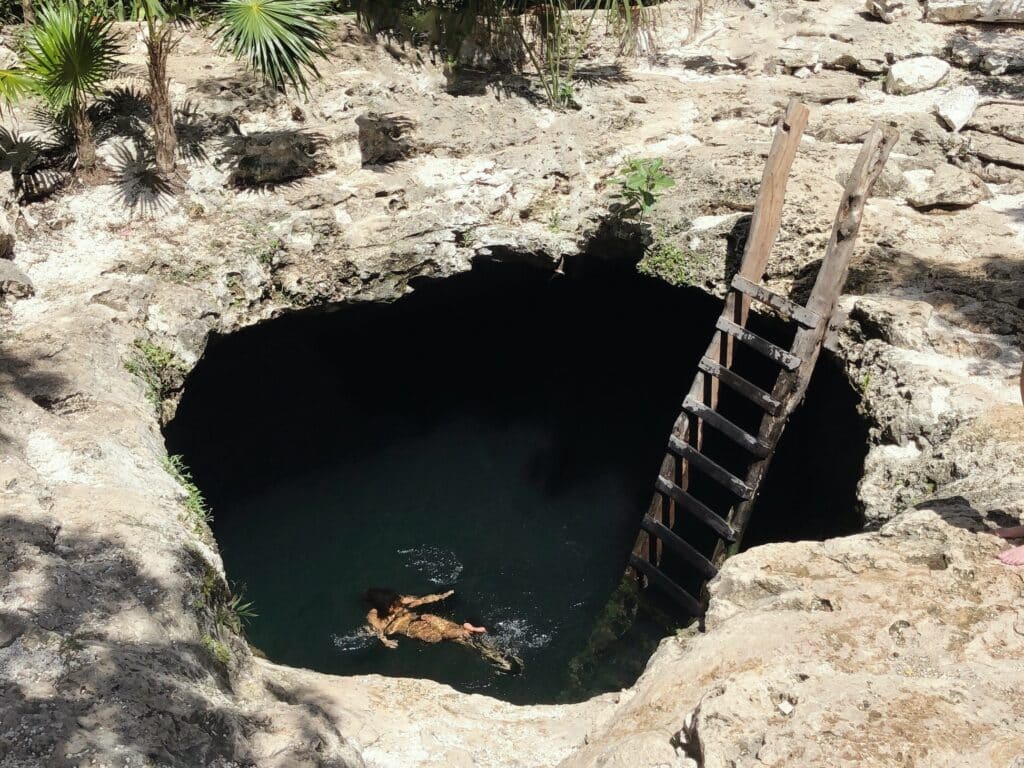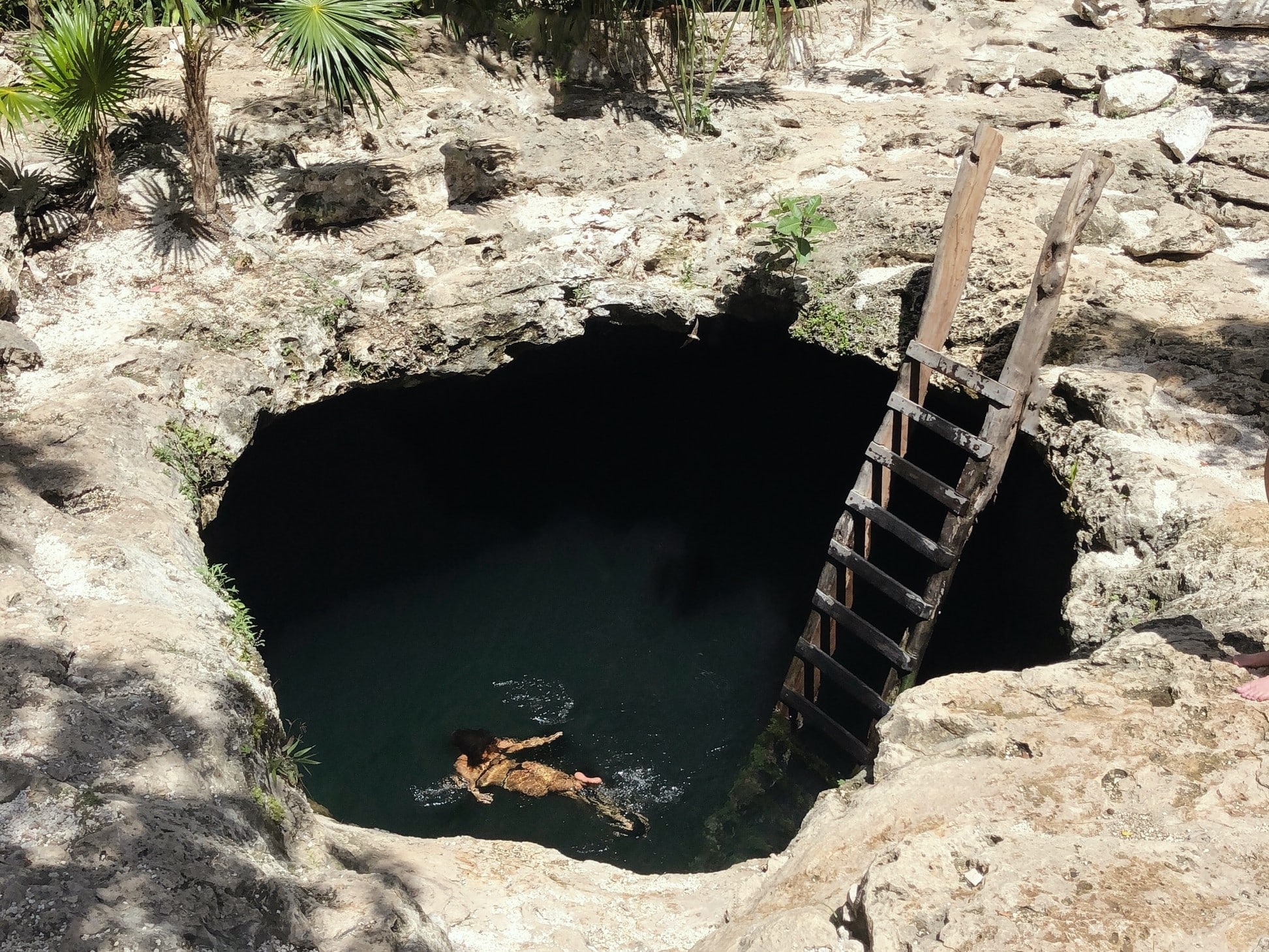 Reasons to Visit Mexico
Offering just a snapshot of the many reasons to visit Mexico, our teams are always on hand to offer advice and guidance to partners. As we are the on the ground experts, we're passionate about our destinations and can provide those unique insights to make your customers' itineraries that extra bit special.
Don't hesitate to get in touch and hear about our wonderful experiences in Mexico.