Much has been written about the irrevocable changes to the travel industry brought about by the ongoing Coronavirus pandemic. We know that this enforced break will reshape the way travellers will see their vacations and getaways. We also know that it will change the way we do business. At Discova, we have not been standing still, innovating our services to ensure we are best placed to welcome back travellers soon.
When that happens, we will be here and look forward to cooperating with our partners to provide unique and rewarding travel experiences once more.
That's why we were keen to hear your expectations, predictions, and insights for 2021. Our relationships are based on discussion and sharing ideas. As a result, we value your input and want to thank everybody for taking the time to participate in the survey. In this spirit, a big congratulations to Luke Nicol of Hays Travel, our winner, who got his hands on a case of wine for his efforts.
Let's go through some of the key takeaways from the survey.
Thailand and Mexico In-Demand
Feedback from partners suggested two main destinations that would be popular with customers. In our Americas destinations, Mexico was overwhelmingly selected to be the destination that travellers will visit first. With 51% of partners opting for Mexico, the country's ongoing popularity as the primary tourist destination for US travellers looks set to continue.
In Asia, Thailand was the first choice, with 39%, followed by Japan with 24%. This is perhaps not surprising, especially when we consider that partners also expect beach escapes to be the most popular type of experience after the restart, with 72% making traditional flop-and-drop holidays their predicted big seller. It stands to reason that, should this be the case, conventional beach destinations in Mexico and Thailand will see significant numbers of visitors once travel restarts.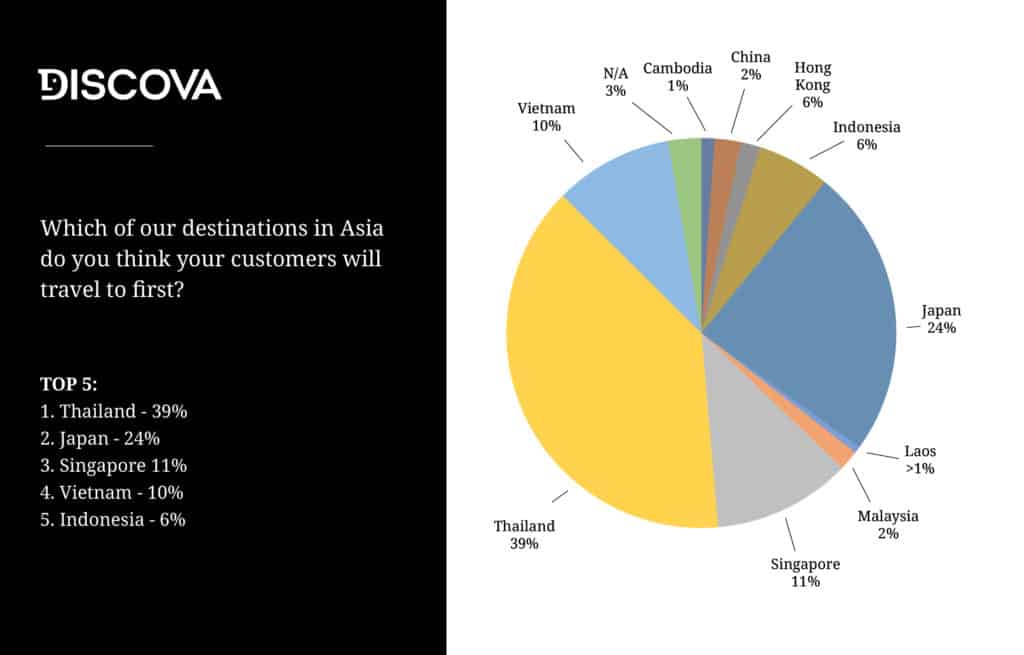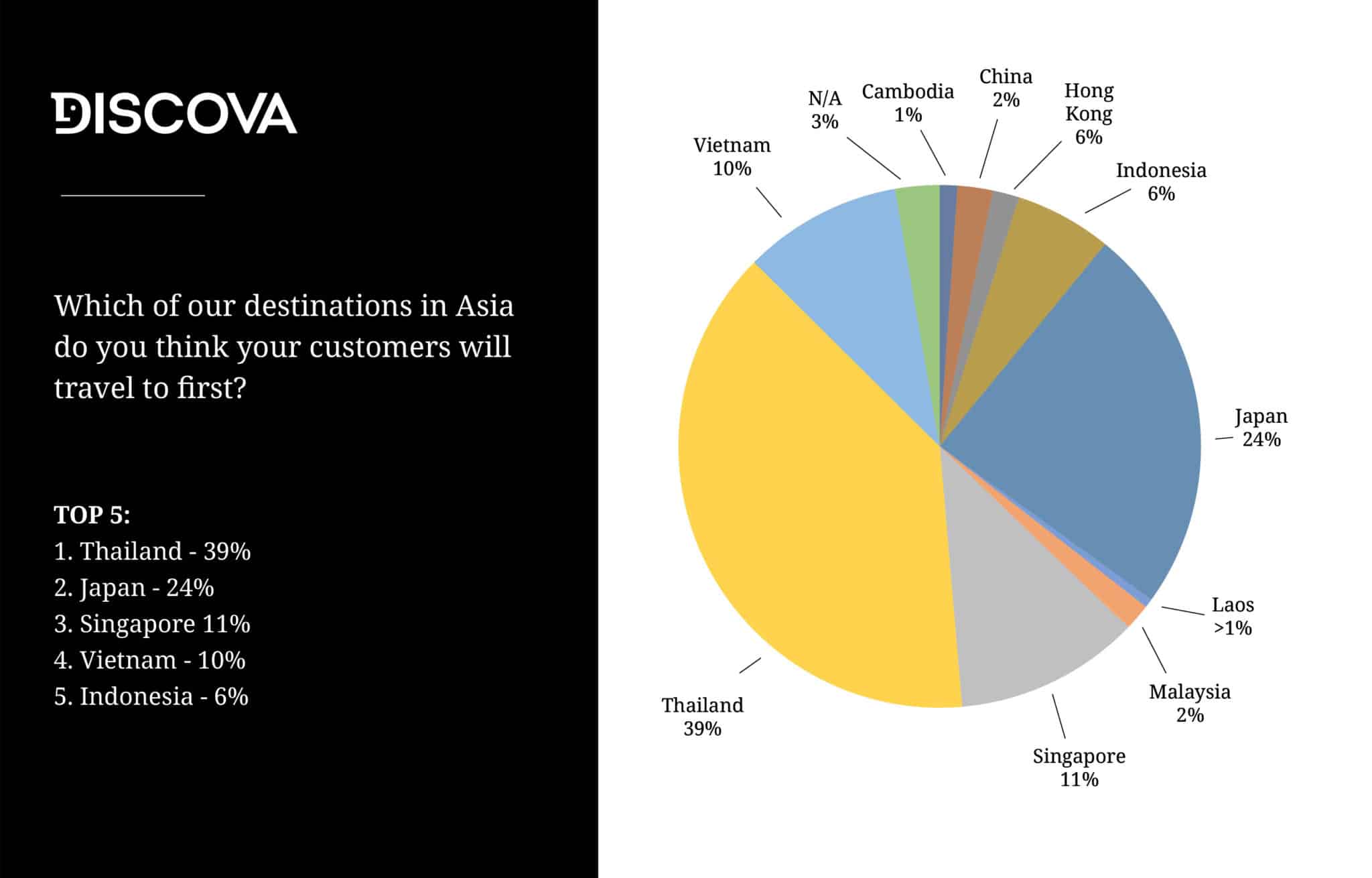 However, the picture may not be that simple, with partners predicting high numbers of customers looking for natural immersion adventures and off-the-beaten-track experiences too, with 57% and 45% respectively. With so many travellers worldwide suffering lockdown conditions, being cooped up in urban areas, it makes sense that travellers will look to meaningfully connect with nature in 2021. We recently dwelled on this prediction in a piece suggesting experiential travel is likely to gain popularity once travel restarts. Indeed, we have additional evidence for this from the survey. When asked whether travellers would be more interested in join-in tours or private tailor-made touring, an overwhelming 76% opted for private, suggesting that FITs will continue to make a larger portion of our business.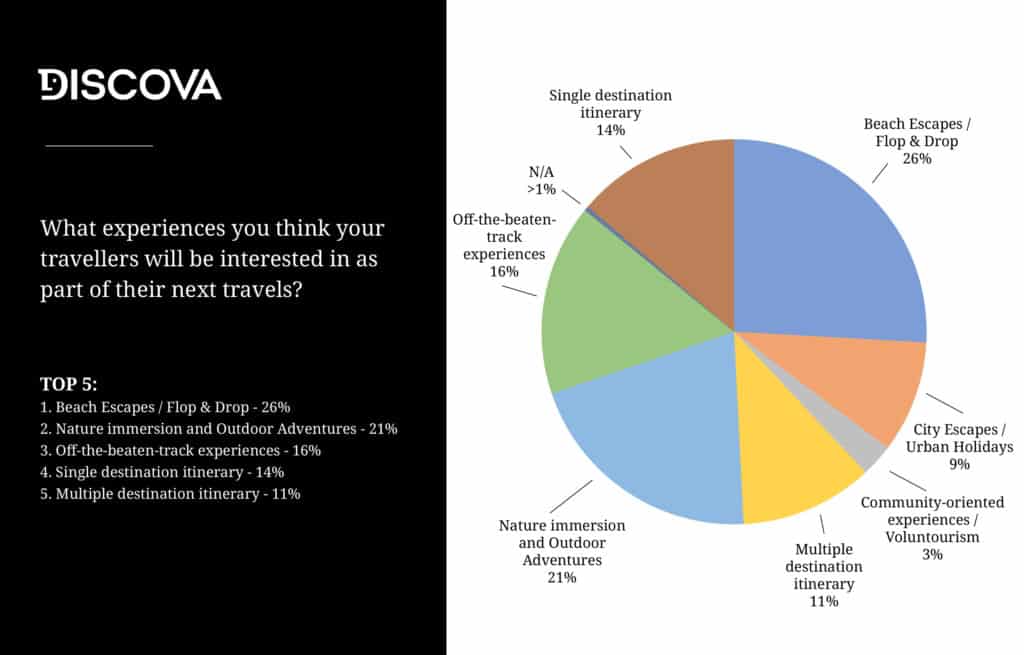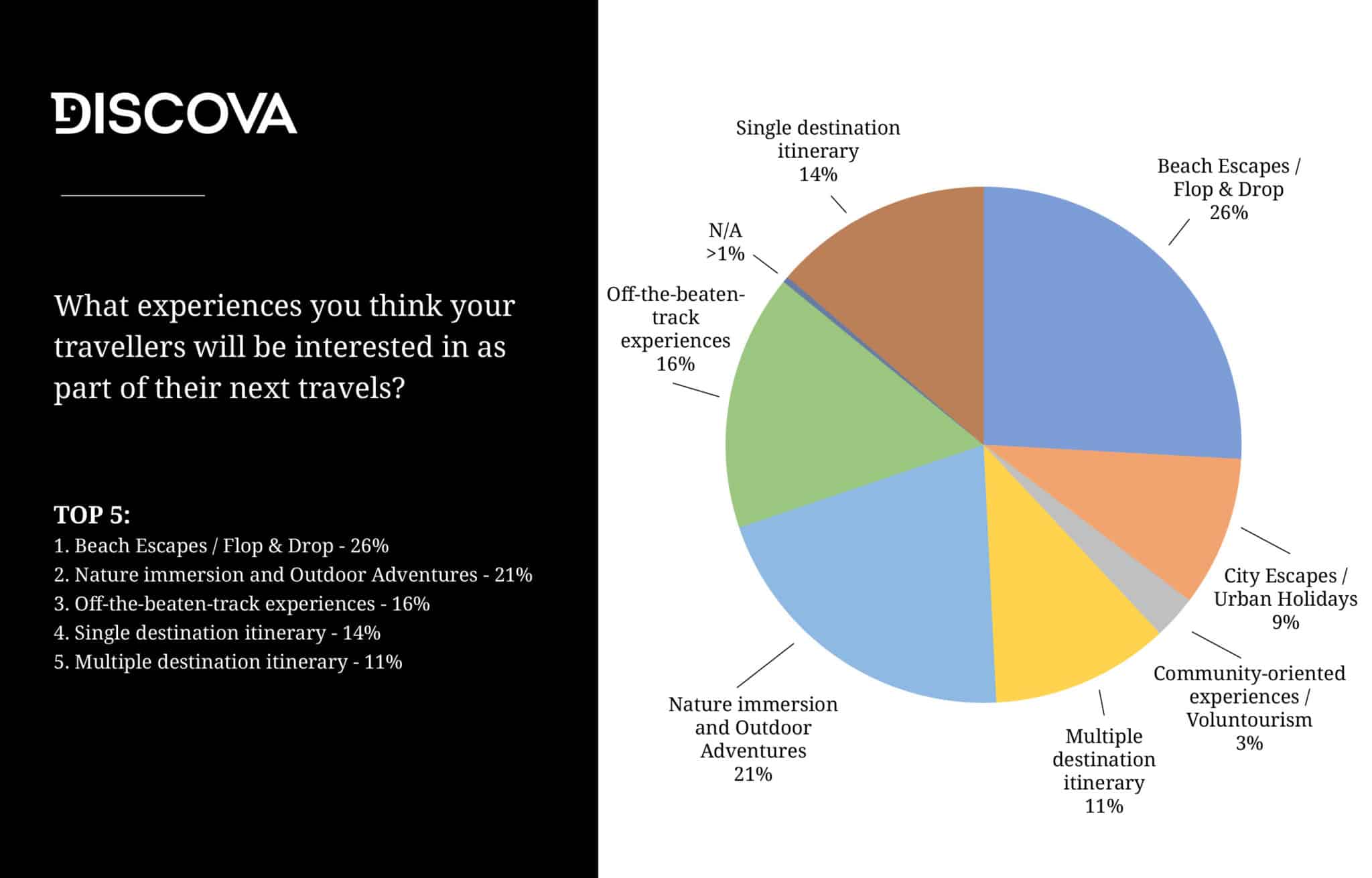 So, When Will Travel Restart?
There is some optimism within the UK that we will see an upturn in bookings between April and July in 2021, with nearly half of our UK partners forecasting a springtime renewal. It should be noted that the survey was completed just before renewed lockdowns in the UK which may well have shifted opinion. Nevertheless, the results still suggest that, should the lockdown prove effective, we may see some positivity in the near future. However, across the pond in the US, partners seemed to be much more cautious, with only 9% agreeing with this prediction. It is important to see what has informed the disparity in opinion here and delve a little deeper into understanding what factors will affect the timing of this upturn.
When asked what they think will trigger the return of travel bookings in a significant way, our partners primarily see the availability of a vaccine in their countries as the critical factor, with 70% choosing this. With recent stories of efforts to speed up the rollout of vaccines in different countries, many perceive a global solution to the pandemic is in sight. Naturally, should this be the case, this will enable the easing of travel restrictions worldwide, though expect this to be a staggered and complex process. The unknown aspects surrounding this rollout probably account for the disparity in opinions between the UK and US.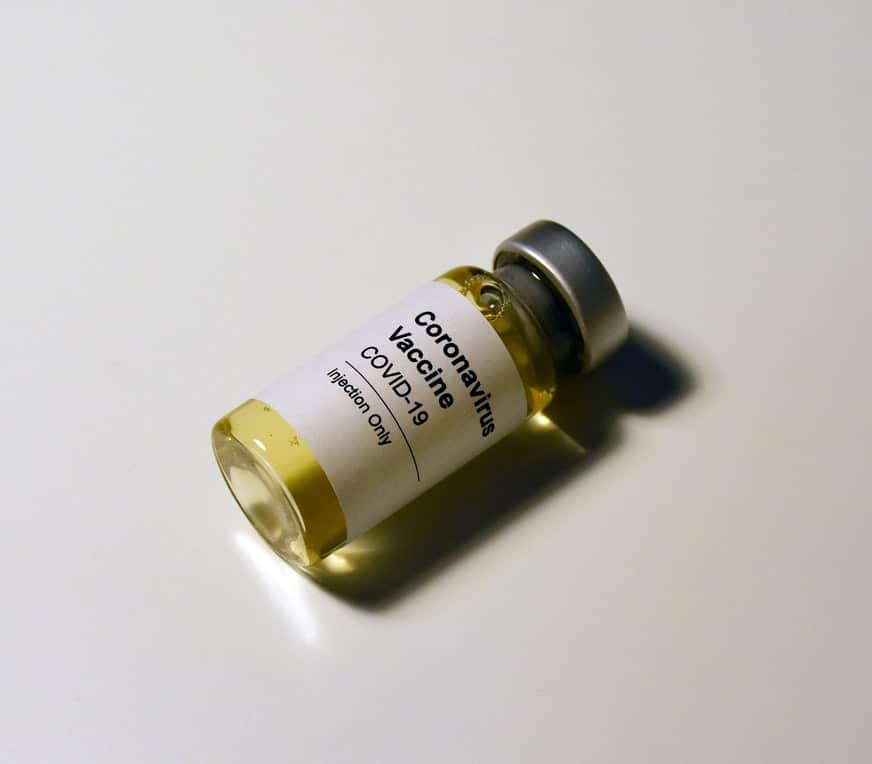 Closely following the availability of a vaccine, our partners see three other conditions as equally important in triggering more bookings. These are the easing of quarantine rules at destination (55%), the lifting of travel advisories by governments (53%), and borders reopening (53%). When analysing the relative difference between these factors, we need to understand that they are all intrinsically related – and probably follow on from the primary condition of a vaccine becoming more widely available. Certainly, if the cautious trend of governments in Asia continues, easing restrictions is unlikely without some positive developments in infection rates worldwide.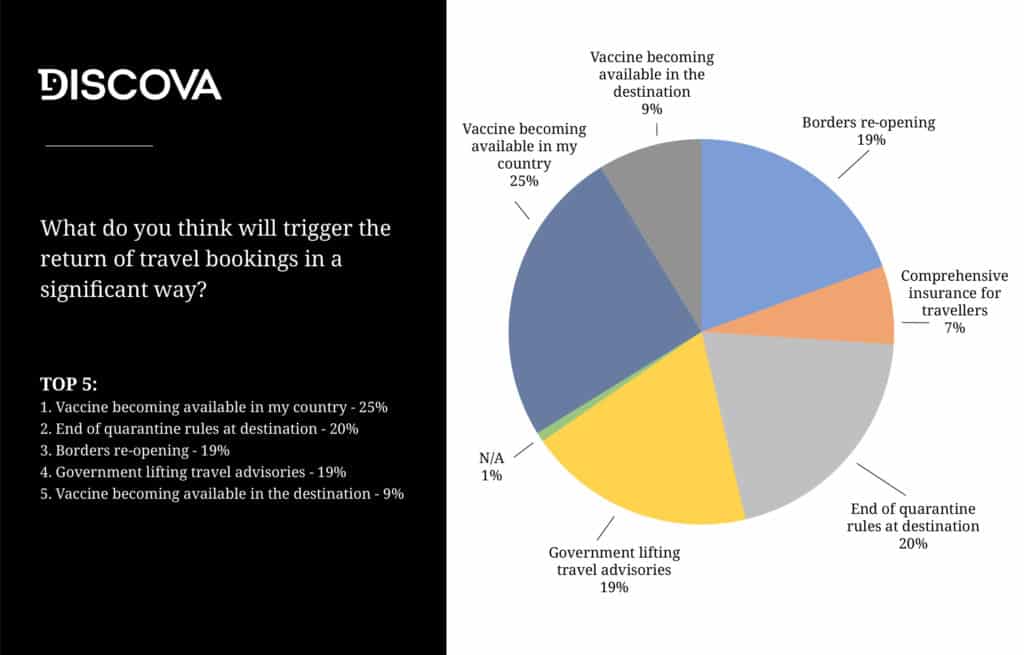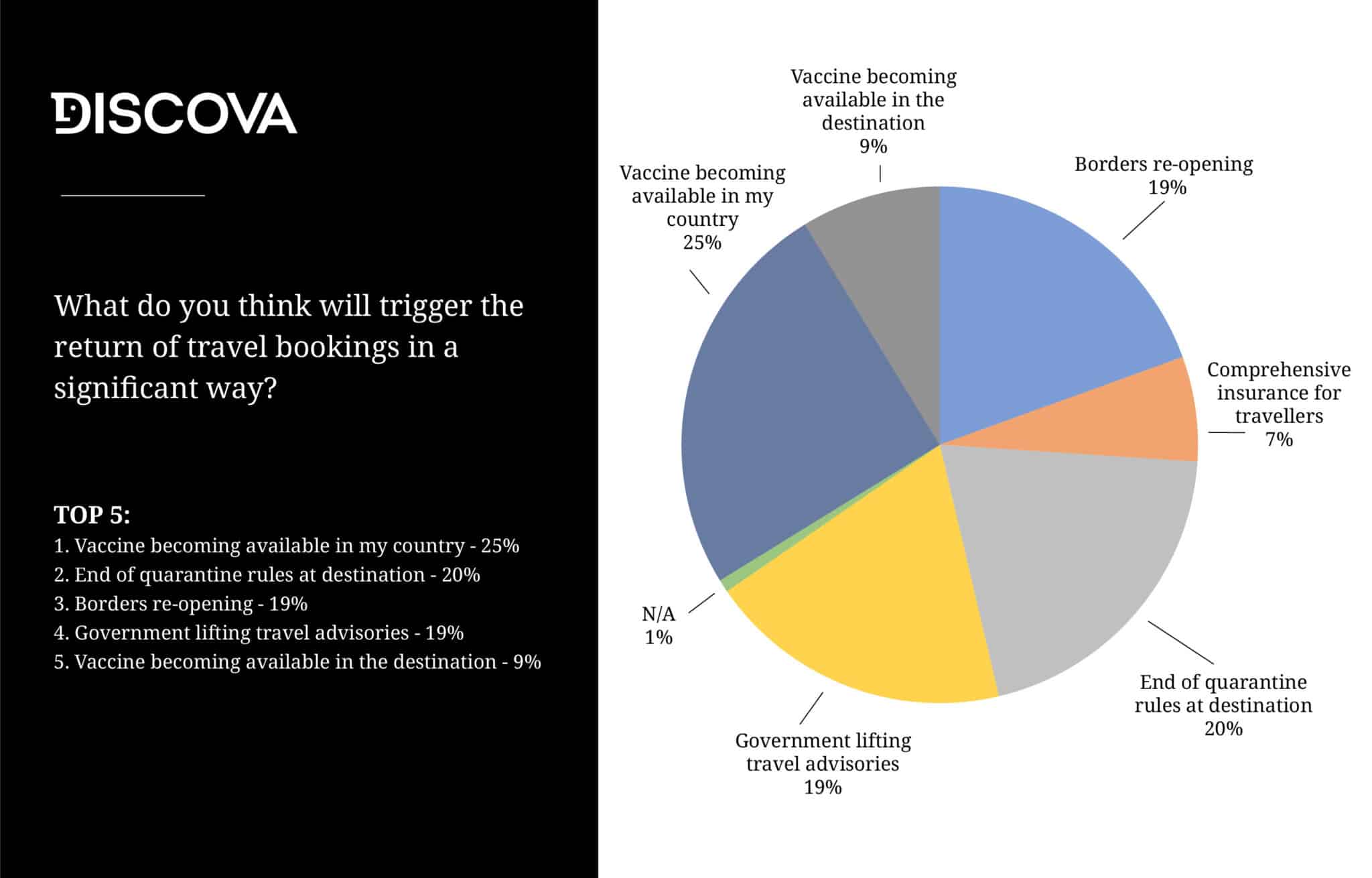 Nevertheless, these results show that, should we see any easing of restrictions in-destination, our partners believe this will lead to a significant increase in bookings.
So, How Might Travellers Choose Their Destination?
When considering the criteria driving travellers' decisions when choosing a destination, there are various opinions. Of course, we know that choosing a travel destination is a multi-faceted judgment even in usual circumstances, nevermind the added complexities surrounding the pandemic.
It seems that partners understand that, once more, the effects of the pandemic will be felt here, with 80% believing that flexible booking conditions will be vital. Travellers will want to book their getaways with confidence considering the perceived risk that things may go wrong at short notice. The more we can provide flexibility around the booking process, the more they will be encouraged to take this risk. Indeed, going forward, our aim as an industry will be to try to alleviate and undermine this notion of risk to travelling as much as possible.
The second-most-popular answer to this question was that partners believe how destinations have handled the coronavirus crisis will be relevant to customers (77%). This again links to the idea of undermining the risk. Partners believe travellers will be more inclined to visit destinations with a strong track-record for low cases, low infection rates, and a general reputation for adherence to health measures.
If this is true, this bodes well for our south-east Asia destinations where there have been several success stories in the managing of the pandemic.
What is Important to you?
We wanted to know what partners will be looking for in a DMC going forward. Understandably, as many businesses have taken a hit in the industry, financial considerations are a concern. This is reflected in over 50% of our partners selecting financial stability as an important asset in a DMC. We already mentioned the aspect of risk affecting our travellers' choices, but this extends to partners' decision-making too.
Linked to this concern, the most popular answer was a request for flexible booking conditions. The potentially detrimental effect of cancellations and changes to booking conditions are a worry for partners conscious of the harm this may do to their business. As a result, it is natural that a DMC offering flexible booking conditions could alleviate this risk and allow for more all-round booking confidence.
A third desirable trait for a DMC is to have knowledgeable Sales and Reservations Teams, with 52% of partners choosing this. More than ever, having on-the-ground expertise is going to be vital in navigating new circumstances in each of our destinations. It seems that partners understand that they may need to rely on the knowledge of a DMC to ensure they are always up-to-date with the latest regulations and to provide their customers with all the guidance and advice necessary.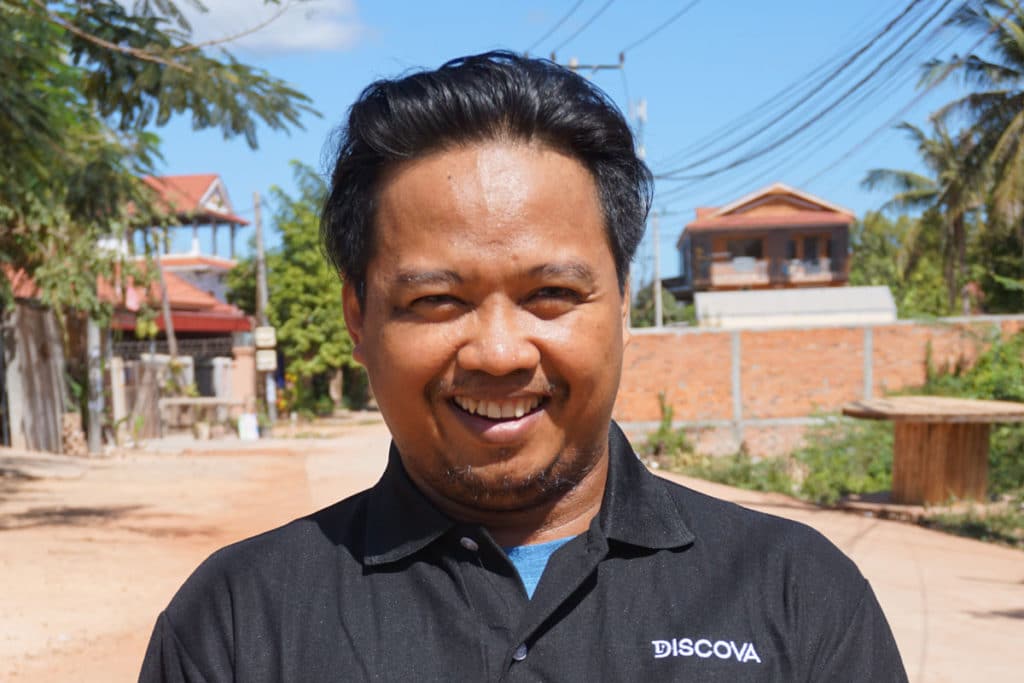 We are confident that we can offer assurance in all three of these areas of concern for partners. With our parent company's backing, we provide stability in our capability to ensure our usual high standard of operations continues going forward, even investing in technological advances to make things go even smoother. Our popular 7-day cancellation policy allows customers to book with a degree of confidence and security, and this looks set to be extended as we see continued difficulties surrounding the pandemic.
Finally, we are immensely proud of our Sales and Reservations teams, not only because of their expert knowledge but in the way that we have ensured this is spread throughout our business through cross-training. We recently highlighted the strength of our dedicated teams in a piece detailing 6 reasons why Discova should be your FIT partner of choice for 2021. Ultimately, we know our expertise puts us in an industry-leading position to assist our partners with all they may require.
In short, we are pleased to see that the three primary assets valued in DMCs by our partners corroborate closely to our key strengths. The signs point to us being able to continue providing these first-class services for our partners.
Once again, we'd like to thank partners for taking the time to participate in the survey. In the changing landscape of our industry, and as the situation develops, it is vital to our business that we listen and learn from our partners. Your insights are invaluable to us and help inform our decisions going forward into a brighter year for travel!