The Dominican Republic is a lush, tropical island paradise. It is a Caribbean treasure boasting extensive sandy coastlines, a rich and diverse culture brimming with historical significance, with magnificent national parks showcasing exotic, natural wonders. Indulge yourself in one of the many luxurious resorts, immerse yourself in Dominican heritage, or appreciate nature on one of the many eco-tourism experiences available. It's no wonder that the Dominican Republic is a dream destination for travellers. As such, we are pleased to update our partners on the current situation regarding travel to the Dominican Republic and to remind travellers that it is open and welcoming visitors.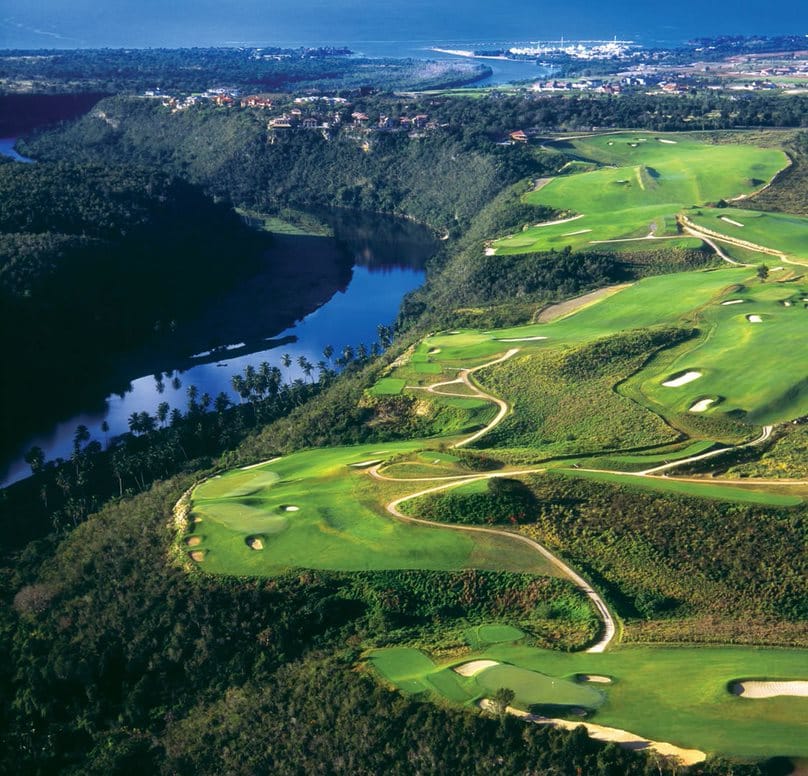 What Restrictions are in Place?
As of September 15th, numerous restrictions on entering the country have been relaxed. Visitors entering the country no longer have to provide a negative PCR test. Instead, authorities will randomly administer a rapid diagnostic test (RDT) to a percentage of arriving passengers, checking for anybody with visible signs of symptoms related to COVID-19. This RDT is, as the name suggests, a very quick test and the results are available within 15 minutes. As part of progressing through customs, passengers will need to submit a medical form, stating that they have not experienced any signs of coronavirus for the previous 72 hours.
Once in the country, all foreign visitors staying at hotels will be granted a temporary, free travel assistance plan. This generous plan, designed to encourage travellers to visit, offers coverage for emergencies, any necessary testing, as well as any cost of prolonged stays or changing of flights, should an infection occur. This will be provided by the Dominican State at no cost to the visitor. At the moment, the scheme will be in place until December 31st.
Once through customs, there are plenty of measures and procedures that travellers should be aware of. Firstly, there are countrywide curfews, from either 8pm to 5am or 7pm to 5am, depending on where you are staying, with slight changes on weekends. That being said, authorities will be allowing transit to and from the airport outside of these times. Full details on these can be found here.
Secondly, while the tourism industry is open for business, it's not quite business as usual. Strict compliance with mask-wearing measures in all public spaces is a must. These include banks, supermarkets, and offices, among other places. Activities in bars and clubs remain suspended for the time being, as well as all public gatherings such as art or sports shows. Nevertheless, it is worth noting that, should you be staying within a resort hotel, the curfews do not affect activities within that resort. The curfews relate to activities that take place in public areas.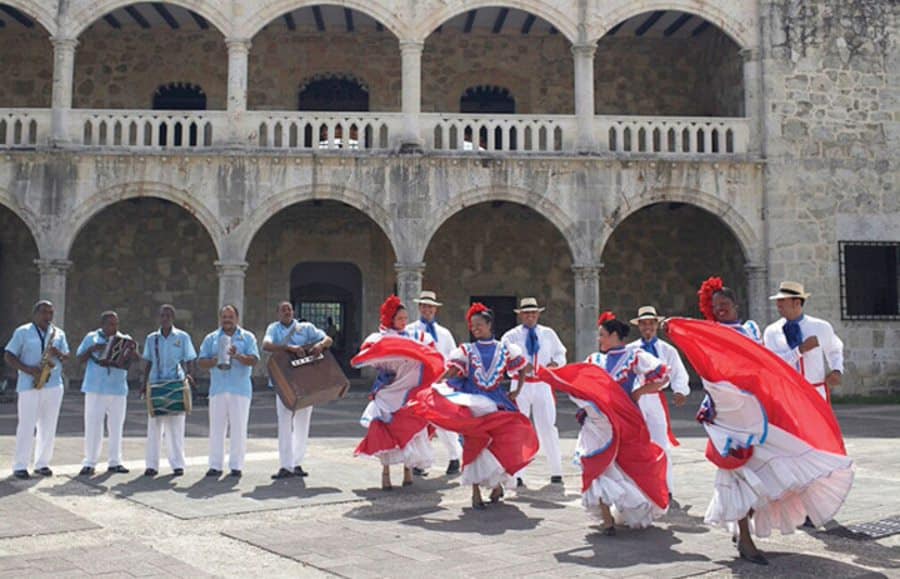 The picture is one of balance. Hotels have begun operations, albeit with new protocols including contactless payments, strict cleaning procedures, and social distancing in place. Travellers can enjoy delightful Dominican gastronomy but will be eating in restaurants that comply with the curfew, or taking advantage of the fine-dining available in one of the many sprawling hotel resorts. Visitors can soak up the sun on the many miles of pristine white beaches, but should not be congregating in big groups for an evening party.
The message is to come and visit this wonderful place but adhere to the new normal, for now. With a robust healthcare system and a conscientious approach to restrictive measures, the Dominican Republic is hoping travellers can visit with peace of mind.
Why Visit?
At Discova, we're proud of the unique and rewarding experiences we have to offer travellers in the Dominican Republic. As mentioned, this tropical island paradise provides plenty of opportunities for all traveller types to indulge themselves, and we offer a variety of experiences to help them do just that! To give a snippet of what's available, we share insights on three of our experiences.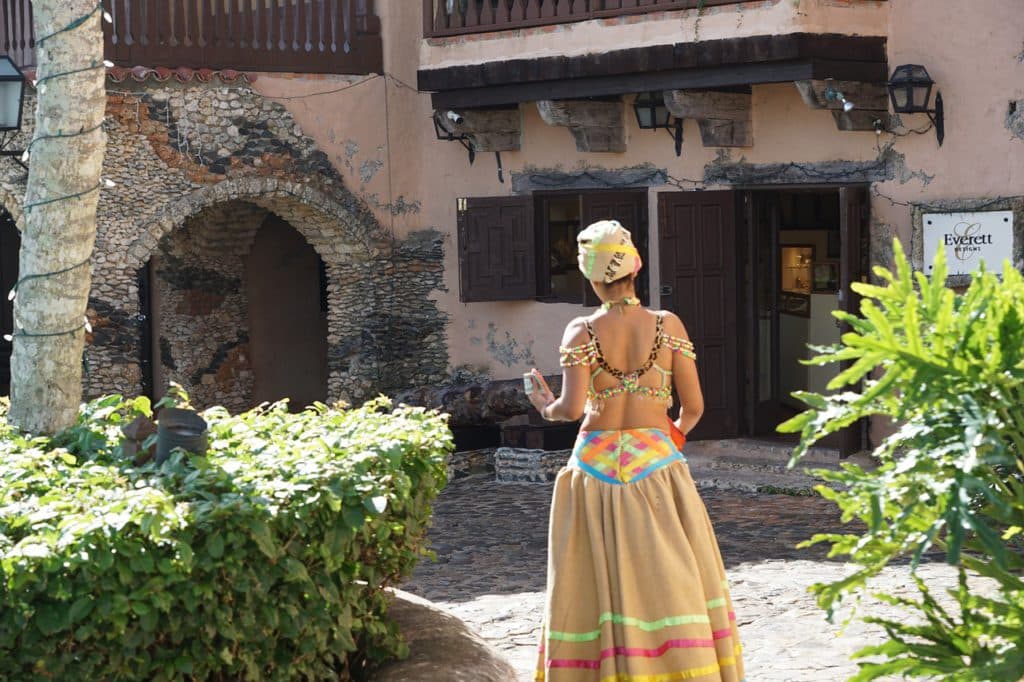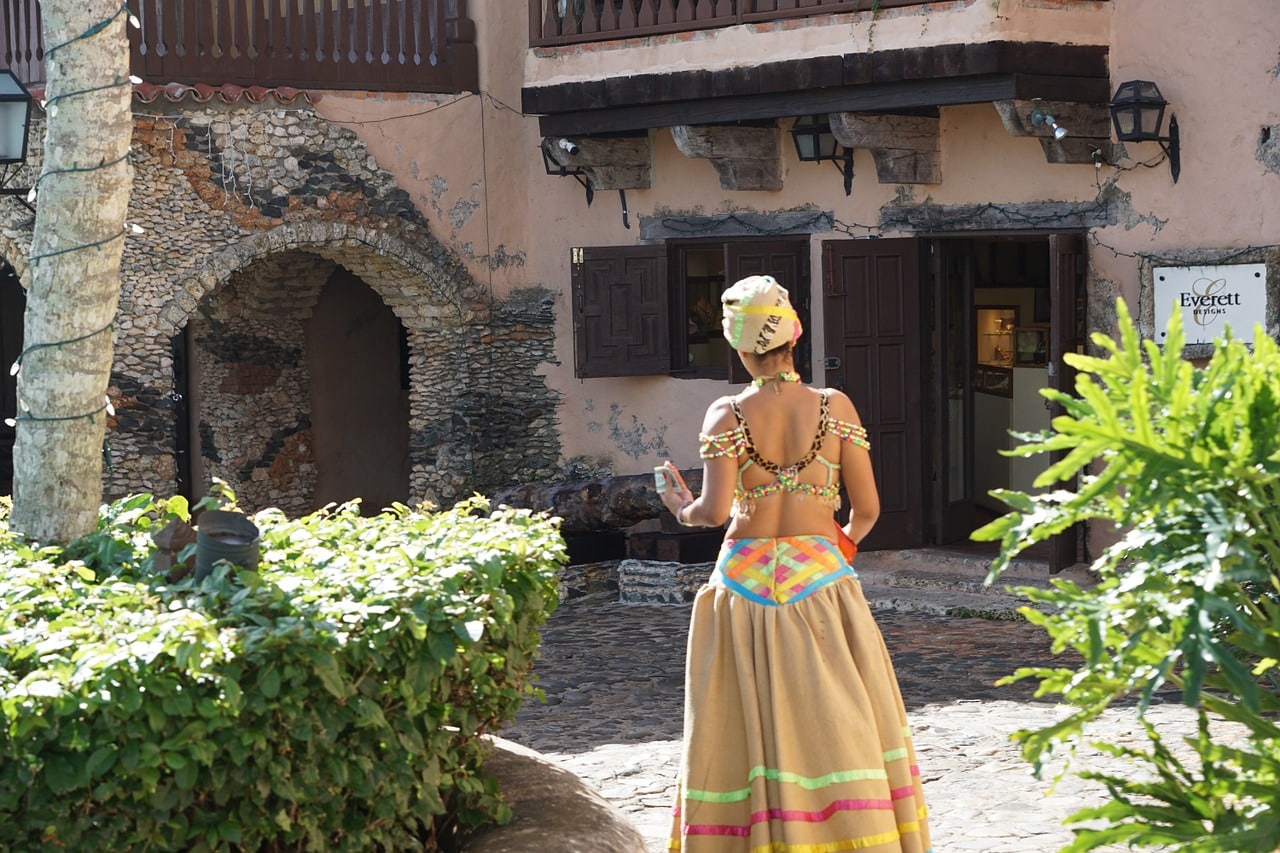 Bavaro Shopping
This is an exclusive tour of the Bavaro area designed by Discova. Numerous cravings can be satisfied on this half-day trip, from getting that culture fix to indulging in some bargain-chasing. Travellers head to the largest flea market in the Punta Cana area to shop for handicrafts, antiques, and some locally-sourced products. The amber and larimar stones are a particular highlight for visitors. With our expert guides on hand to give some much-needed haggling advice, travellers are sure to find the best places for a bargain, from rum to tobacco leaves. Along the way, learn a new skill in the form of traditional rolling cigars art. After a busy, bustling morning, our guides whisk travellers away to the beach for some bachata and merengue dancing, before a delicious Dominican lunch. Since these beaches form part of the Coconut Coast, one of the most sought after beach destinations in the Caribbean, this picture-perfect pristine white beach is a suitably pleasant place to finish up and relax.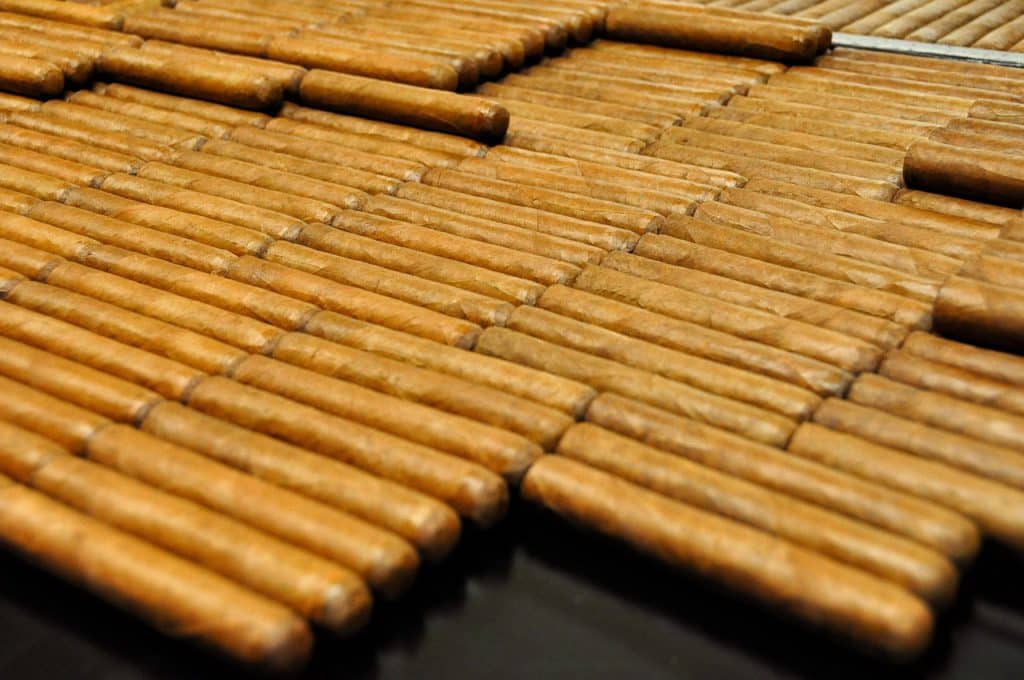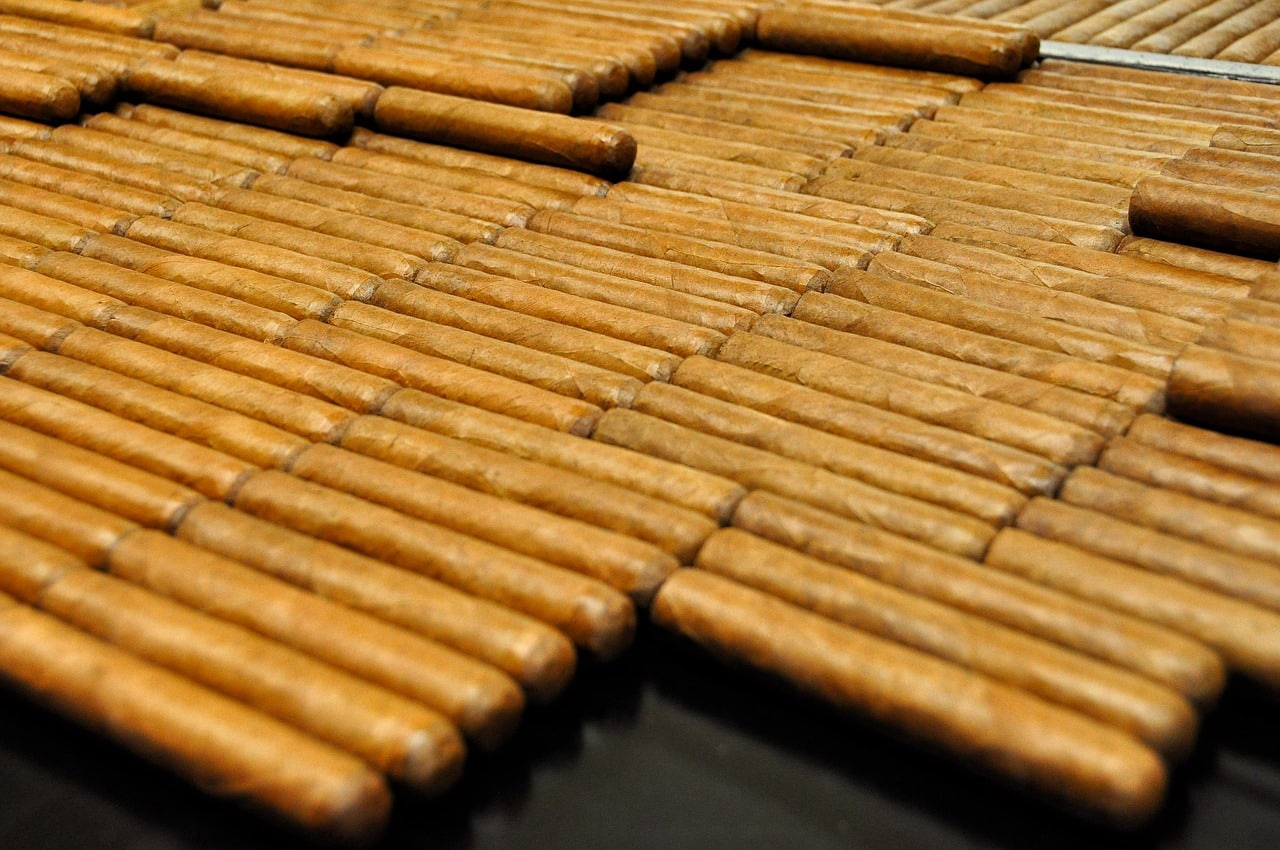 Bavaro Foodies and Drinks
Staying in the Bavaro area, food-lovers should look no further than this unforgettable culinary experience. Dominican cuisine is a rich mix owing to its incorporation of pre-Colombian, European, and African elements. On this tour, foodies will sample a variety of dishes, from classic finger-food treats to some of the world's freshest and flavourful fruits. Of course, enjoying a gastronomic experience is not only about taste, and along the way soak up the atmosphere by making new friends, listening to live music, and embracing the insights into Dominican life. Passing the evening pleasantly strolling between the eateries, it's important to remember the evening is not only about food! Travellers shouldn't feel too guilty about treating themselves to some world-famous Dominican rum, and the signature drink 'Mama Juana' is a must-try. As if the evening wasn't already jam-packed with alluring aromas, why not factor in the scent of the ocean breeze as we finish up on Los Corales beach. With feet embedded in the cool, soft sands, travellers can enjoy a platter of salami and cheeses in a relaxed atmosphere as the evening drifts on. After this trip, travellers can go to bed full and satisfied – a truly magical Caribbean night!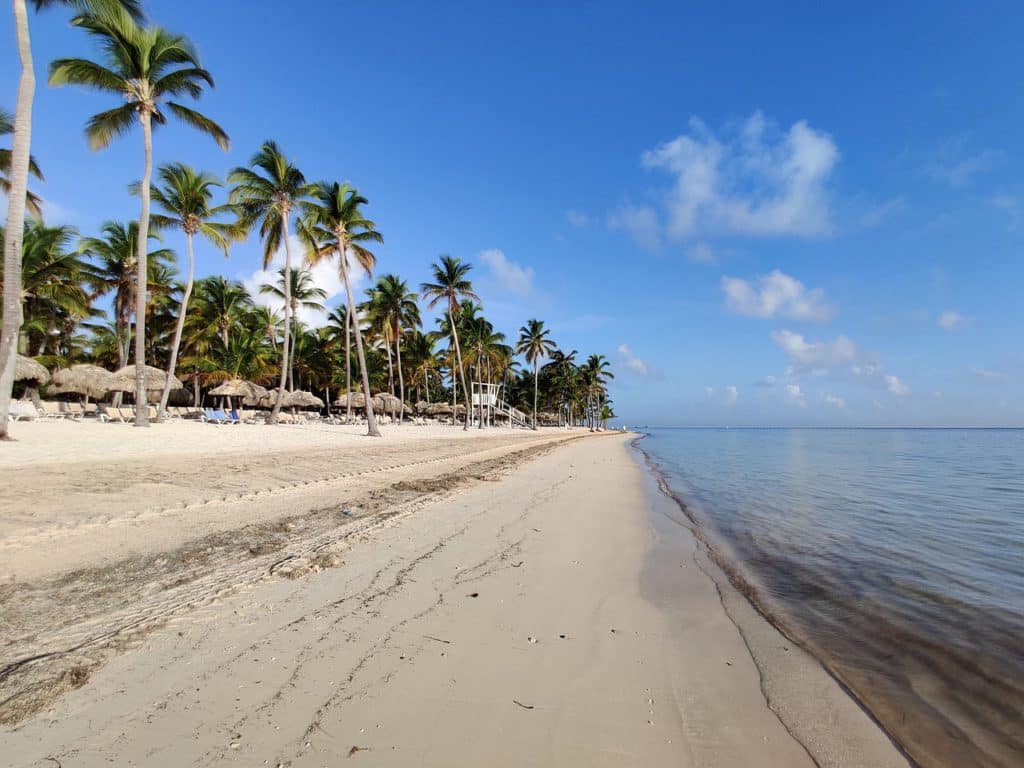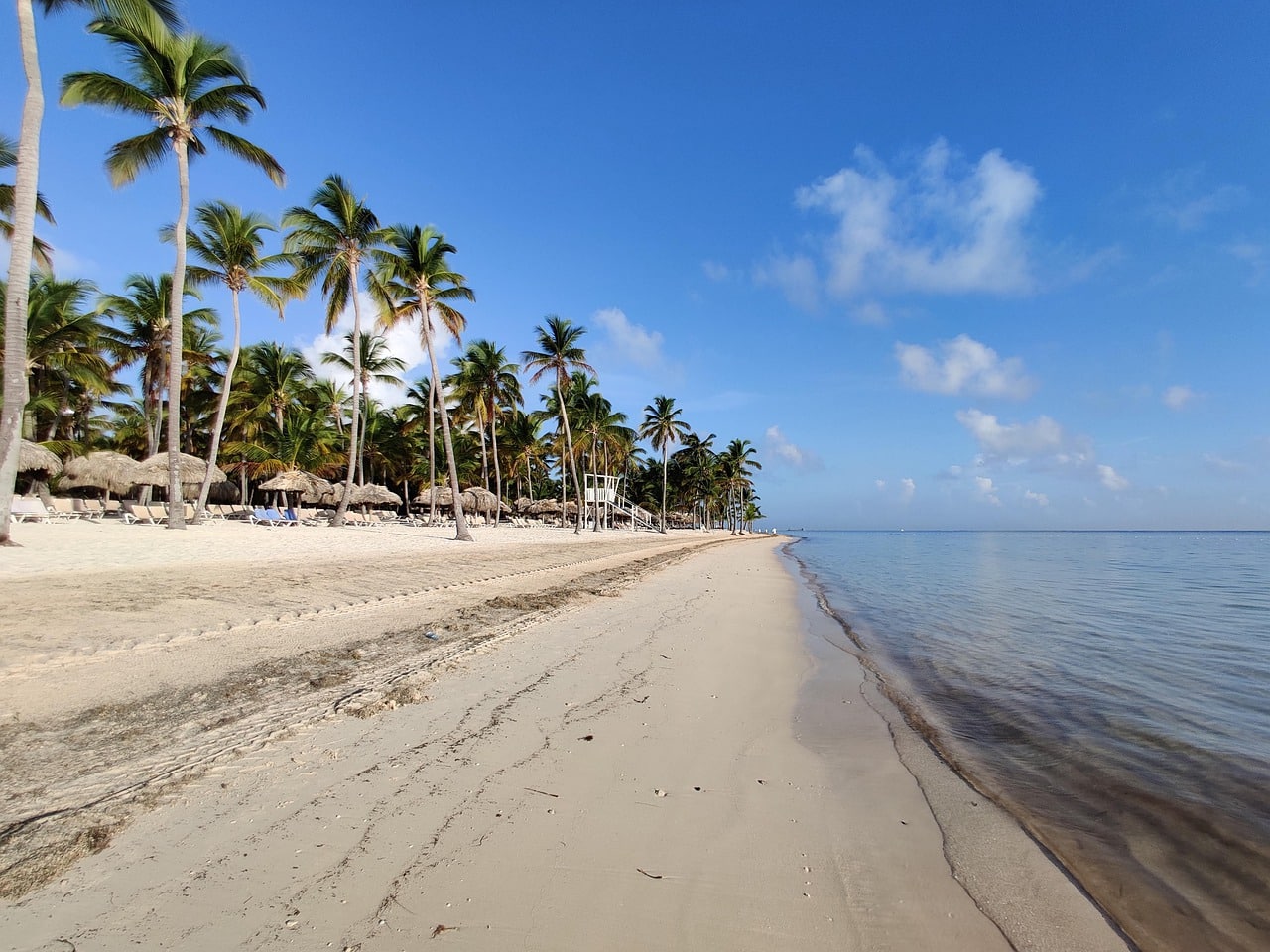 Saona and Altos de Chavon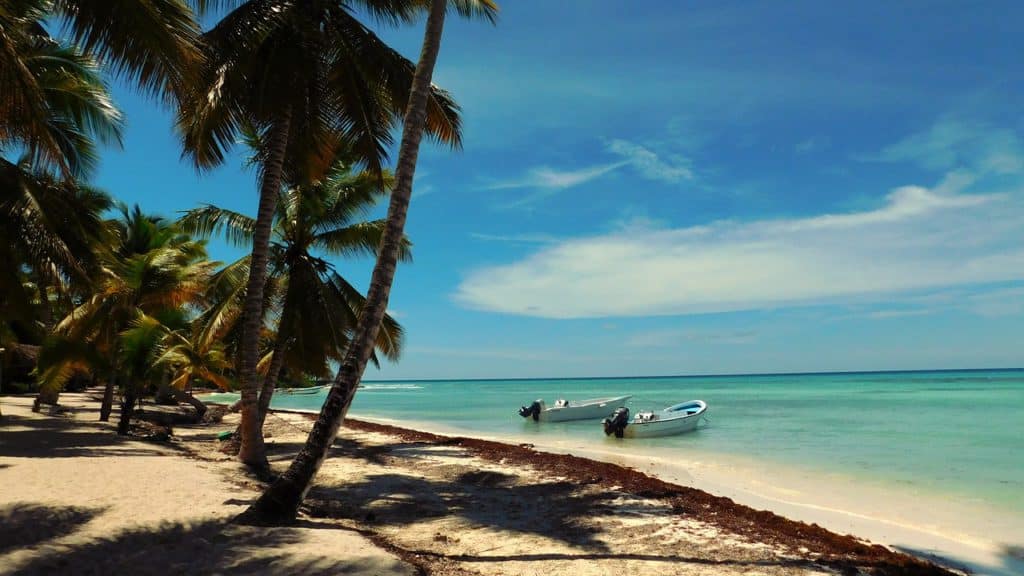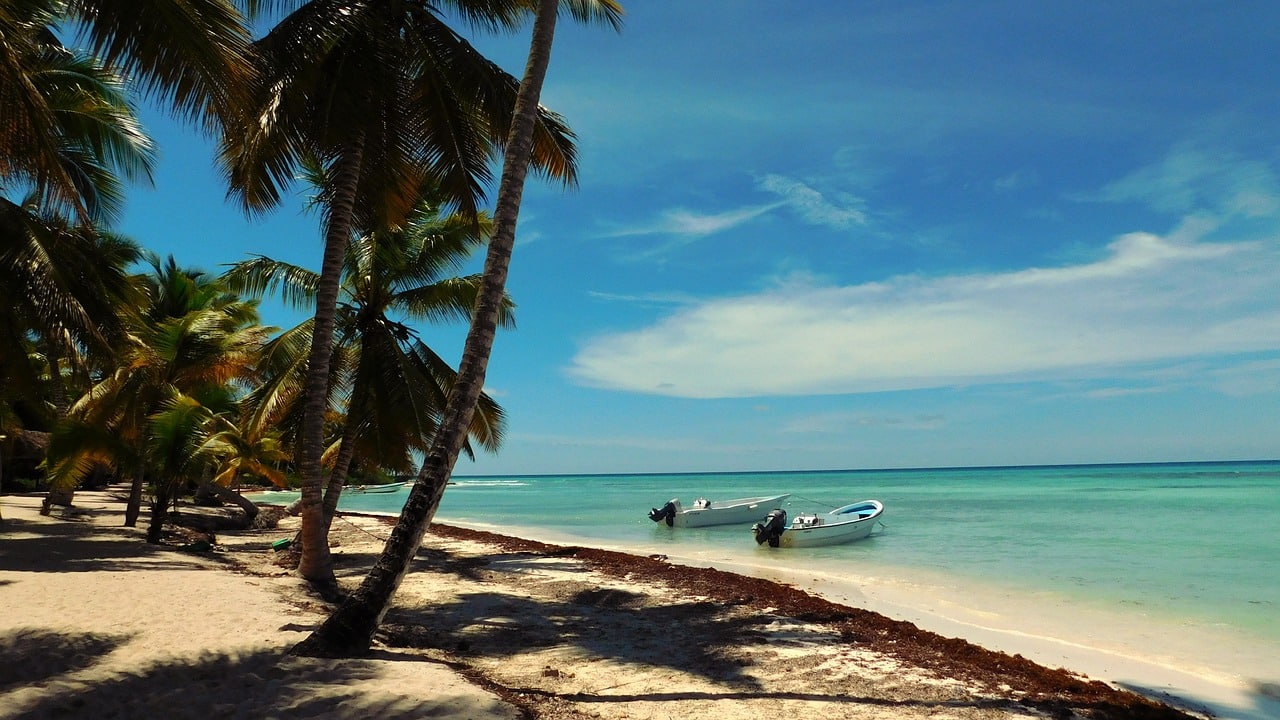 This full-day trip will allow travellers to discover the breathtaking natural beauty of Saona before taking in the stunning views of Altos de Chavon, a model 16th century village showcasing fascinating architecture. Travellers start with the day with a catamaran cruise out to the gorgeous island of Saona, stopping along the way for a spot of snorkelling. Get the chance to swim among the shoals of colourful fish and, if lucky, enjoy the company of some turtles. Once on the island its time to relax and unwind, enjoying the surrounding natural beauty. After a complimentary Dominican lunch, we head to Palmilla – a wonderfully secluded spot to swim in shallow waters. This unblemished natural pool surrounded by palm trees is straight out of the picture book for Caribbean paradise. There are more opportunities to snorkel here with a chance to see the many starfish that lie on the seafloor.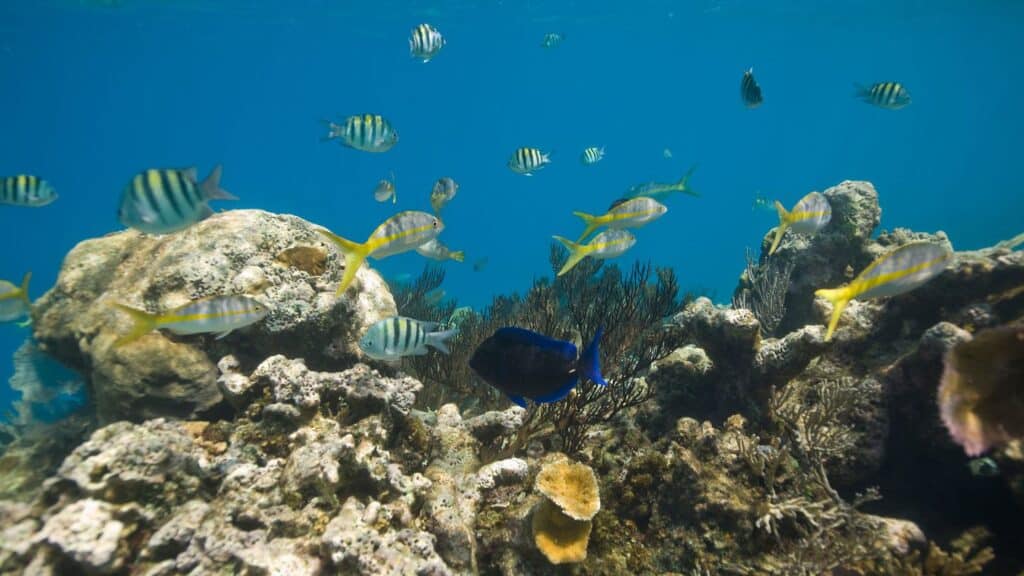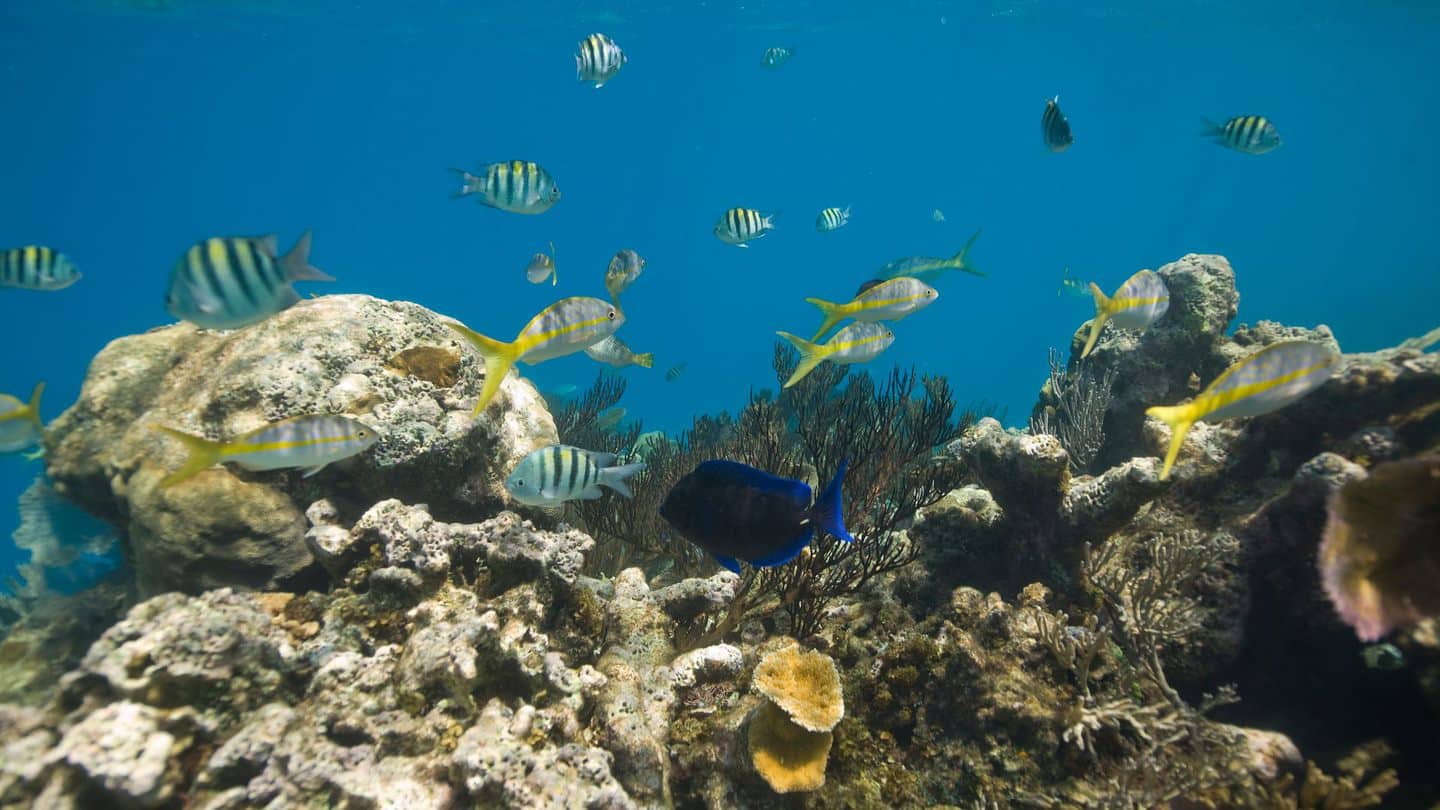 After a serene and soothing day enjoying the sands and swimming, it's time to stop at Altos de Chavon – a model Mediterranean village sculpted entirely of stone that sits 300 feet above the Chavon River. The town is a delightful place to tour with its medieval charms. Artisinal workshops abound, with a fine selection of restaurants and bars to explore too. There's even a Greek-style amphitheatre, built to host events showcasing the arts and Dominican culture. It's a pleasant sprinkling of culture to top off an unforgettable day of peaceful tranquillity.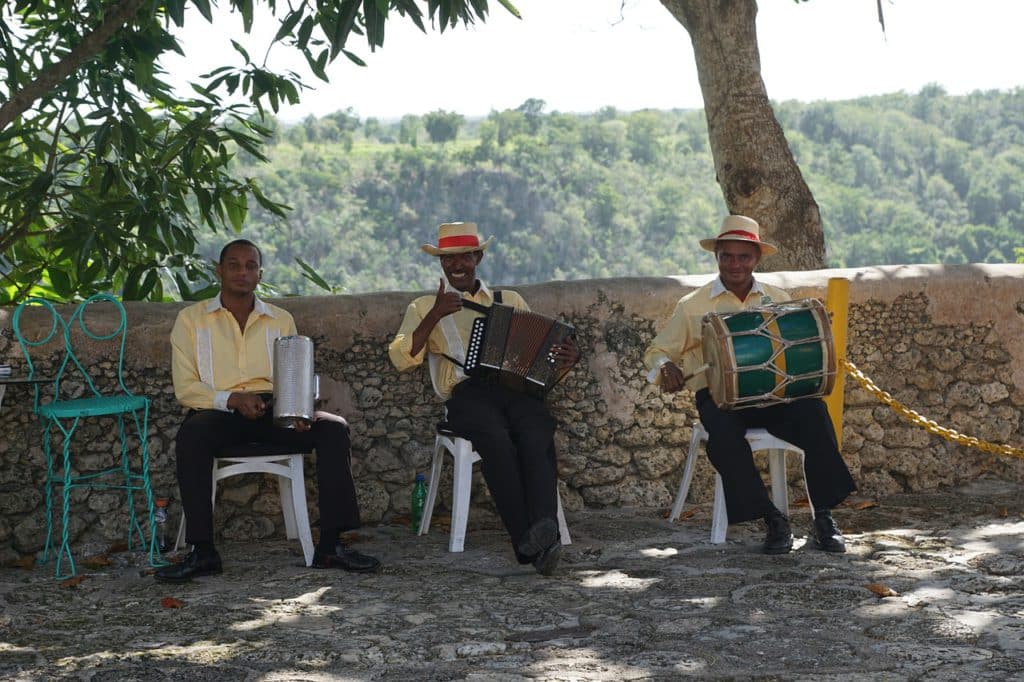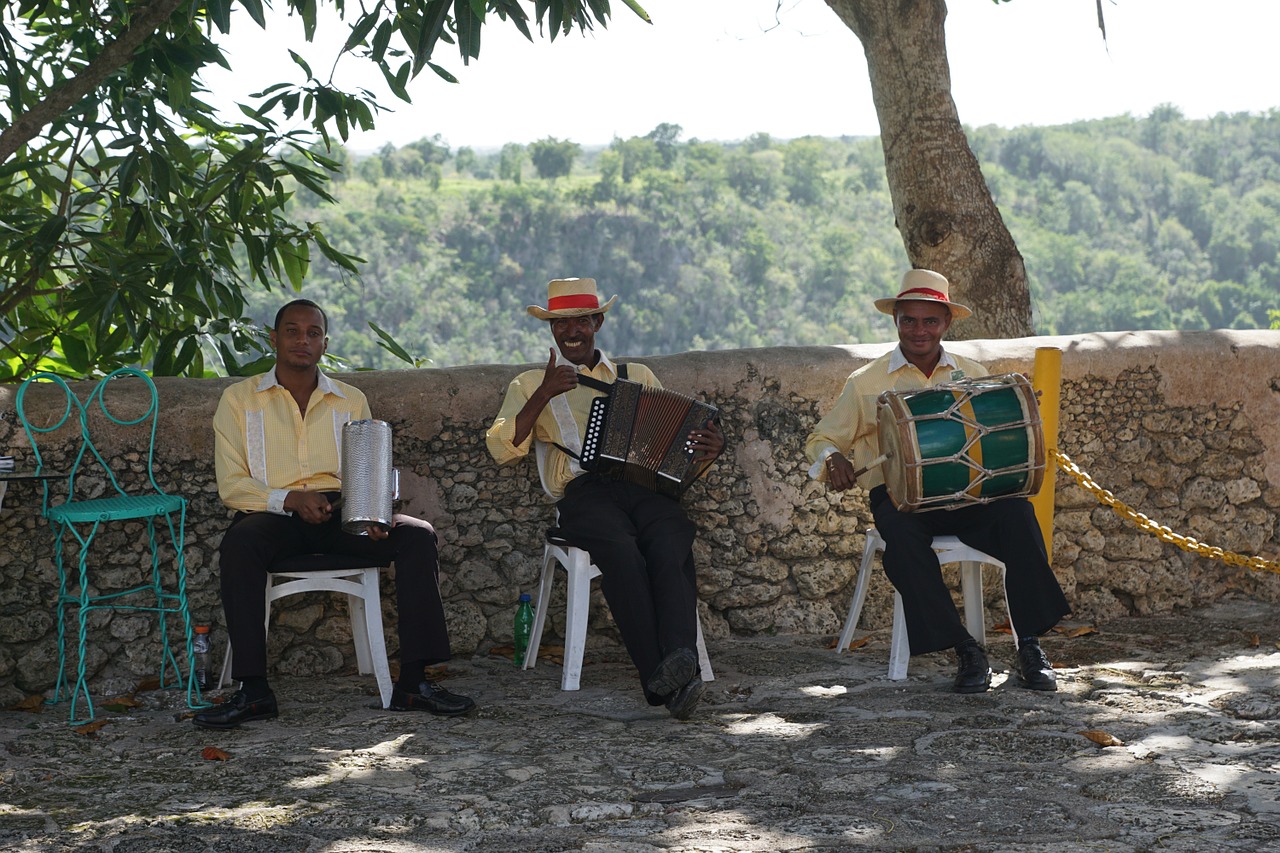 Offering just a hint at what's awaiting travellers, we hope these experiences can entice travellers to opt for a visit to the Dominican Republic soon. As always, we will be offering updates on the situation regarding coronavirus in all of our destinations. If you would like to hear more or have questions regarding travel to the Dominican Republic, please don't hesitate to contact our teams.