Many families in Thailand will be left frustrated at the ongoing pandemic situation for several reasons. However, the pandemic has given us a chance to explore Thailand when we usually may have ventured overseas. There has been a renewed appetite to visit Thailand's impressive coastline where many destinations have rarely seemed so serene. For example, the usually bustling Patong Beach has been left as an idyllic oasis of pristine solitude, evoking memories of the relaxing, tranquil Phuket of a bygone era. With school holidays coming up, parents across the country may be feeling restless for a little getaway and an overdue deserved dose of family fun to get out and explore the great outdoors.
At Discova, we can provide a solution to release that restlessness and satisfy your wanderlust. Count your blessings that you live in a country fortunate to be graced with outstanding natural beauty just waiting to be explored. We have been working hard to put together some incredible deals offering families excellent value at some truly stunning resorts and hotels, from a 5-star tropical paradise in Koh Yao Noi to the epitome of modern luxury in Khao Lak.
These hotels are offering their premium, high-end experiences to families at lower-than-usual rates, exclusively for Discova. So, if you've never enjoyed the comforts of an exclusive, boutique hideaway, then there's never been a better time to treat yourself to a little luxury! However, don't blame us if you and the kids get a taste for the high-life.
Let's run through some of your options.
JW Marriott Khao Lak Resort & Spa
Walk through the lush, tropical, landscaped surroundings of this hotel before stepping out onto the pristine white sands of Khao Lak beach and gaze out onto the azure waters of the Andaman Sea – the classic dream destination. The resort's design combines traditional Khao Lak elements with modern luxurious amenities to create an elegant mix. With 10 exquisite dining options and bars, and nourishment for the soul on hand at the spa offering luxury wellness therapies, there's plenty to keep the parents satisfied.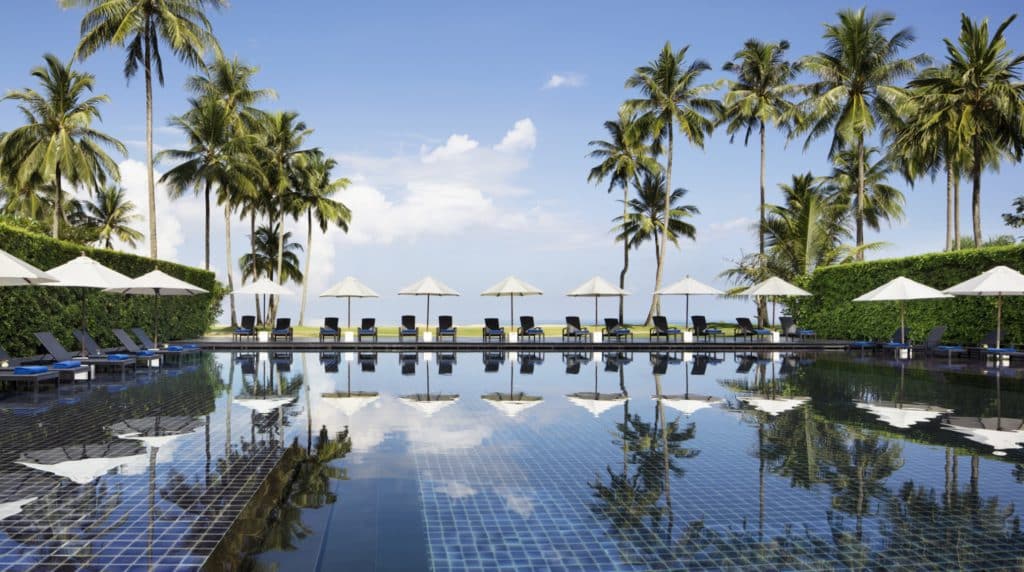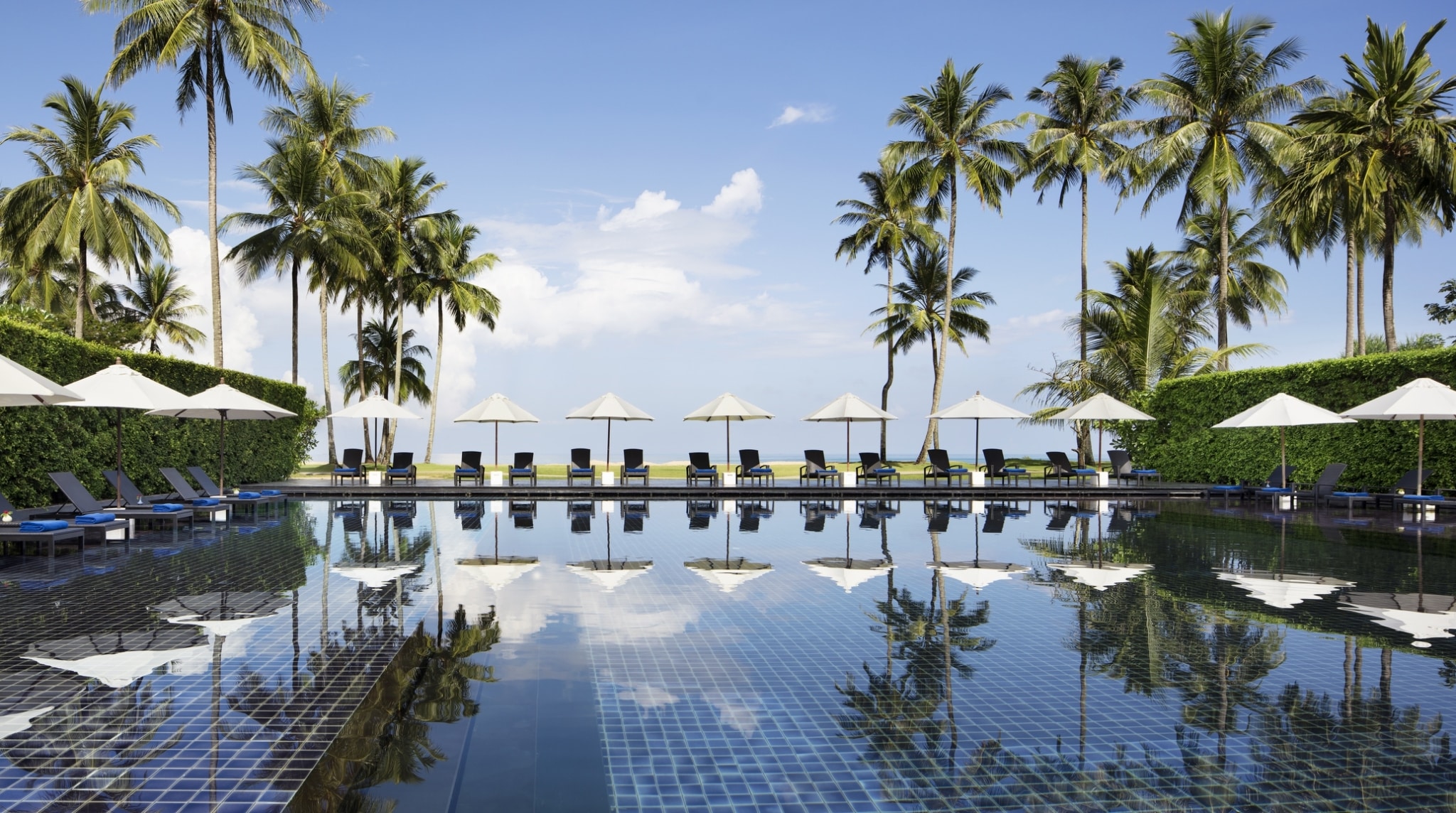 The kids should also be occupied with a fabulous kids club featuring a play area, game room, movie zone, and a jam-packed activity schedule – hopefully allowing you ample time to soak up the sun by the sea. Should they convince you to get up off the sun lounger, there are also engaging family activities to get involved in including bike rides and trying your hand at the tennis courts.
With spacious room sizes starting at 55sqm and all including at least one child day bed, there is adequate room to accommodate even the most boisterous of families.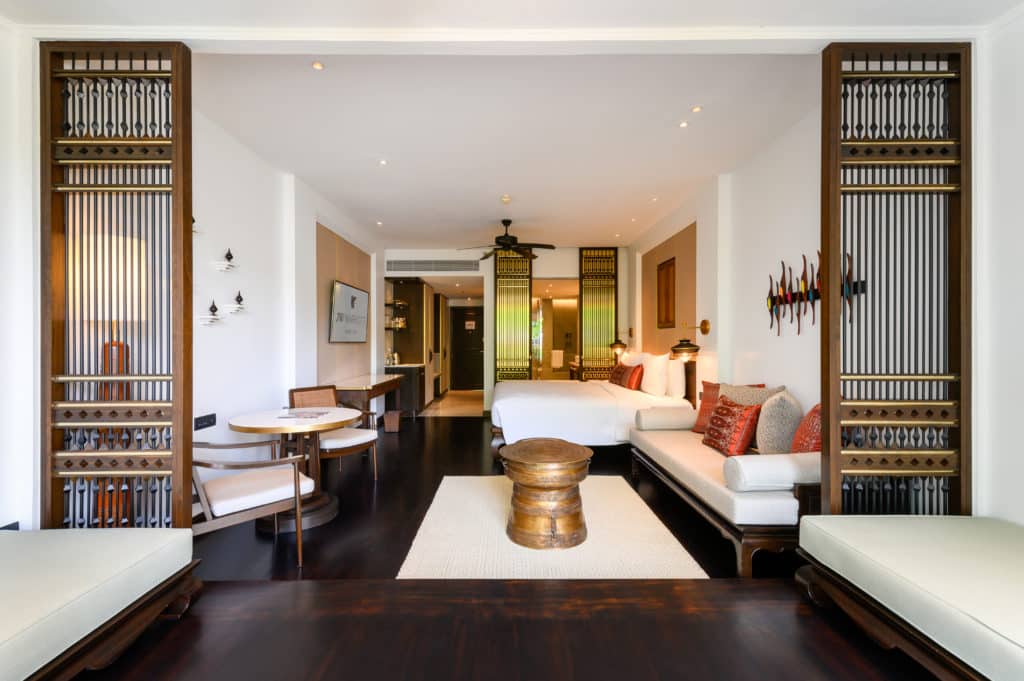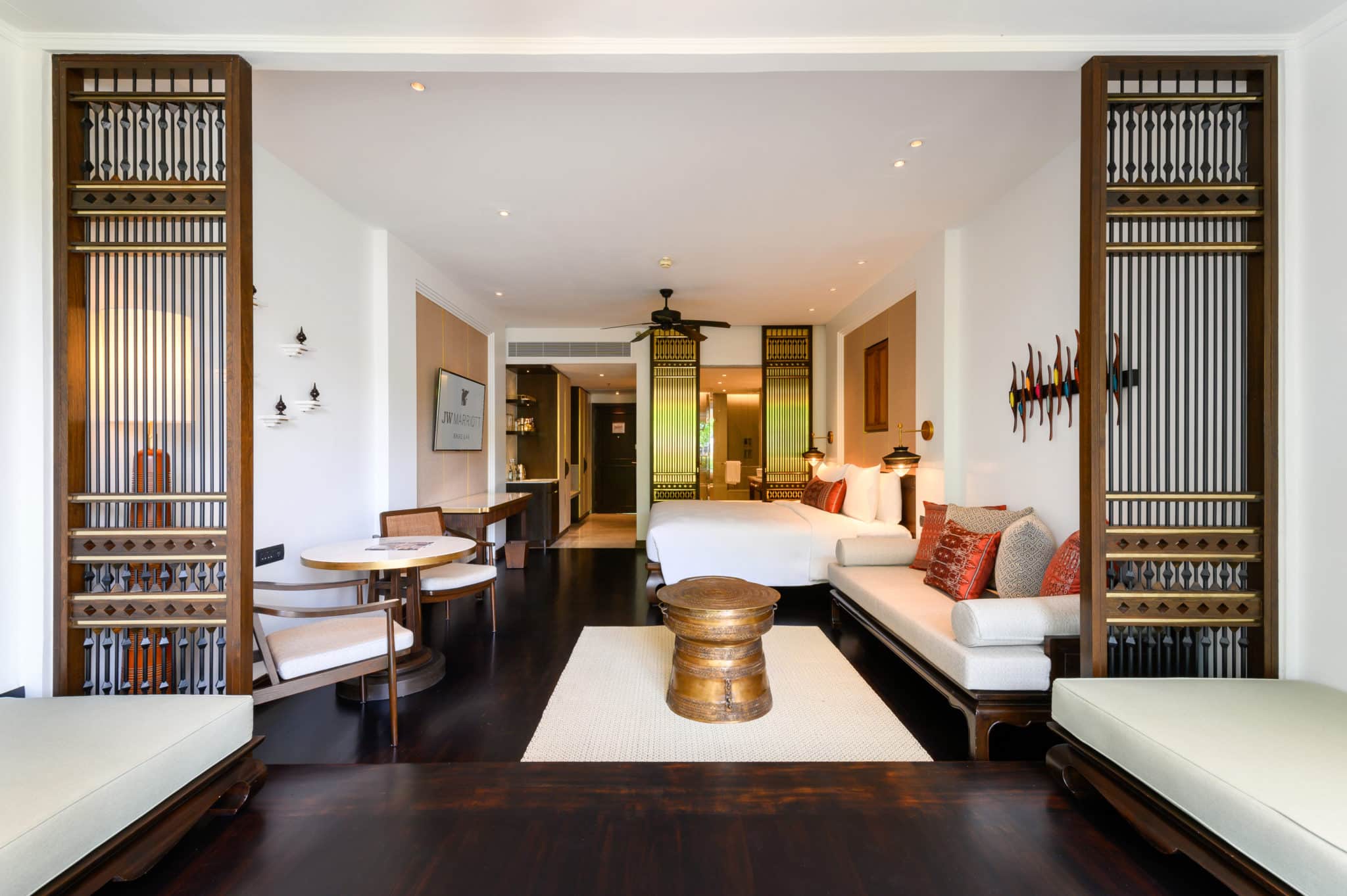 Insider info: With our offer, kids eat free at the hotel. Also, they do not have to eat at the same time as the adults. This means that the kids may eat at 5:30 pm in the west-facing bar admiring the stunning sunset, possibly with a sundowner for the adults. Parents can then enjoy their dinner after bedtime via room service on their terrace with the pool-access rooms (included as a free upgrade with our offer). In the day time, all the pools are linked by lazy rivers which the kids love to explore, the kids' pool also has a very shallow section cordoned off ideal for pre swimmers and toddlers.
When booking with Discova, you get a great package featuring a whole host of inclusive offers like discounted spa treatments and free upgrades. Go ahead, have a look at all the details here.
Paradise Koh Yao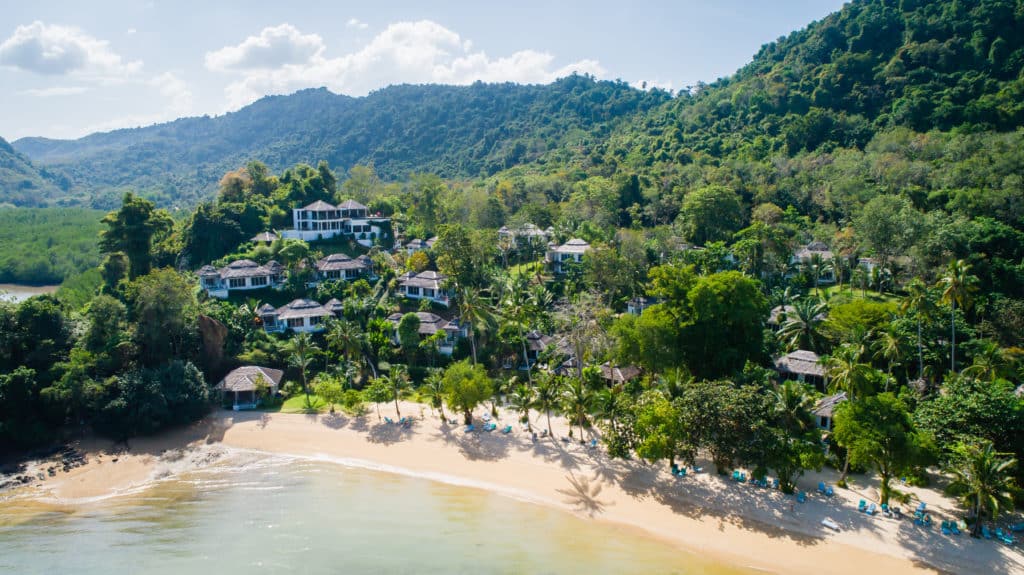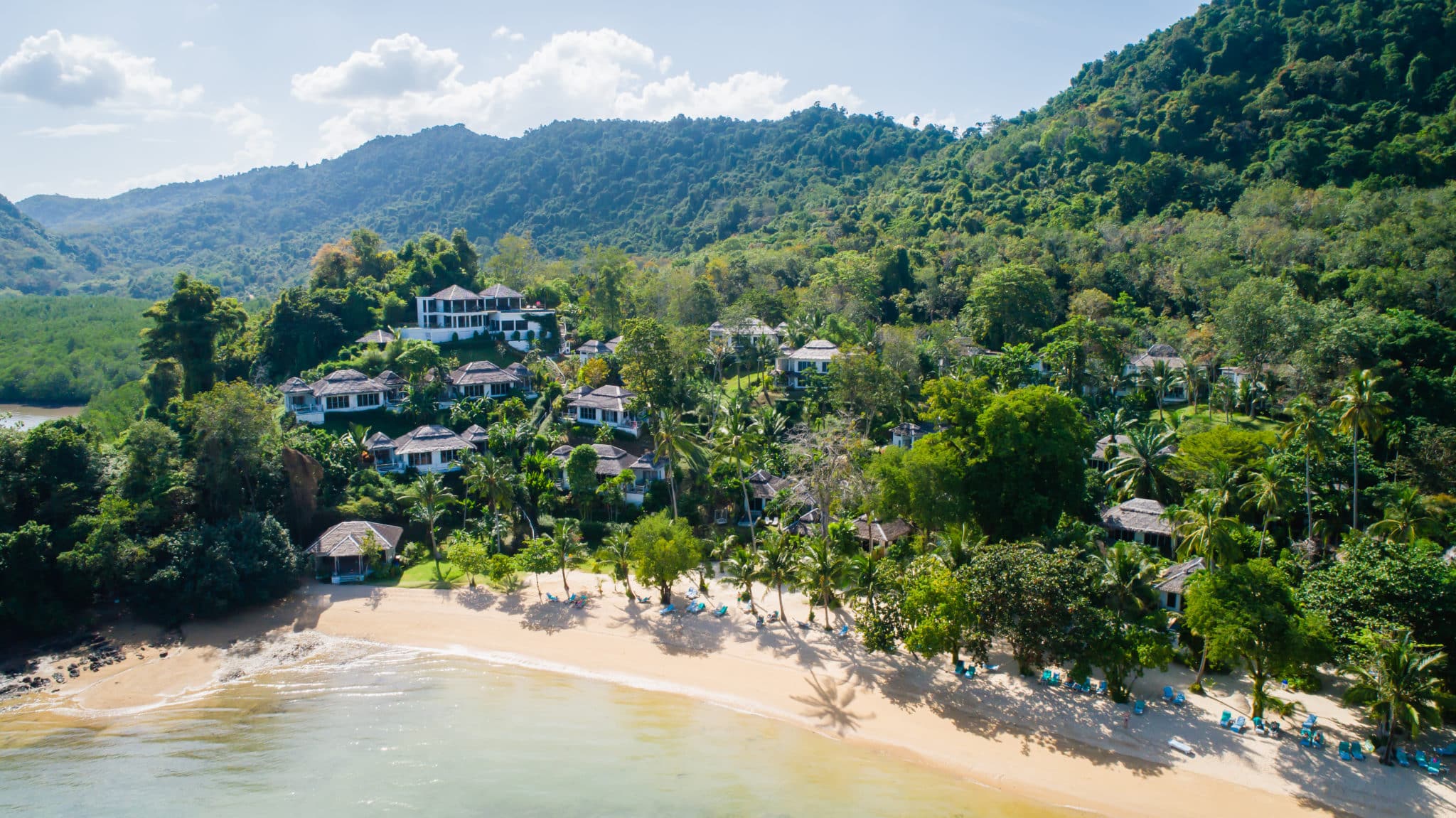 This remote hideaway is just a scenic boat-ride from Phuket taking you through the magnificent Phang Nga Bay to Koh Yao Noi. This veritable island paradise gives off serious castaway vibes. Nestled between a national reserve tropical rainforest and its own private bay, surrounded by towering limestone cliffs, this hotel is a picture-postcard perfect destination that sees travellers returning again and again.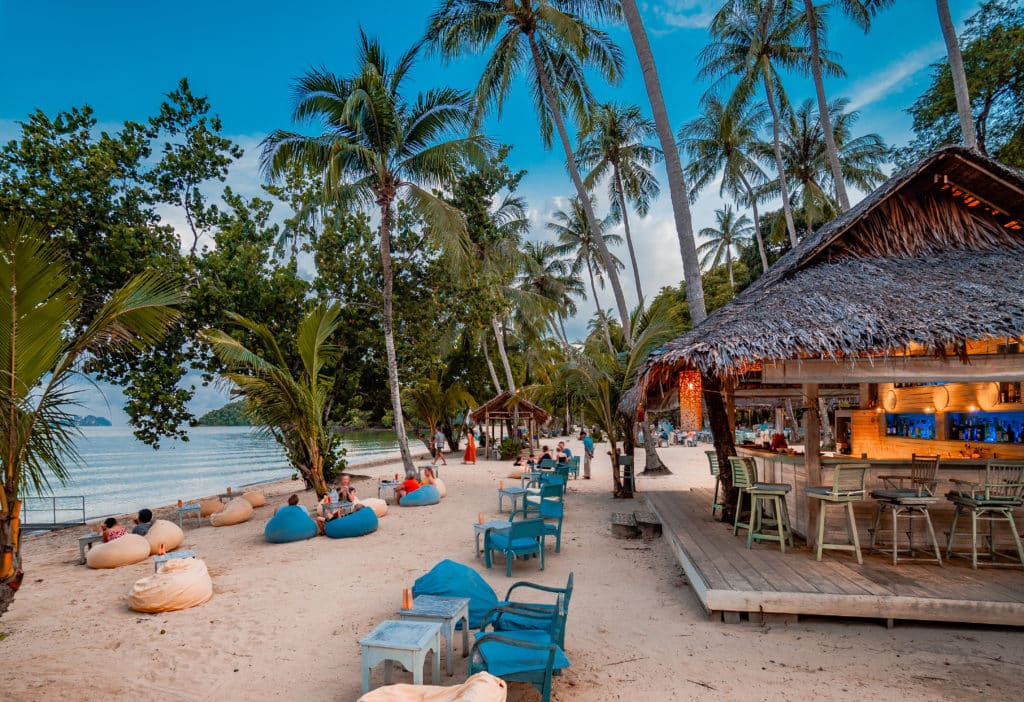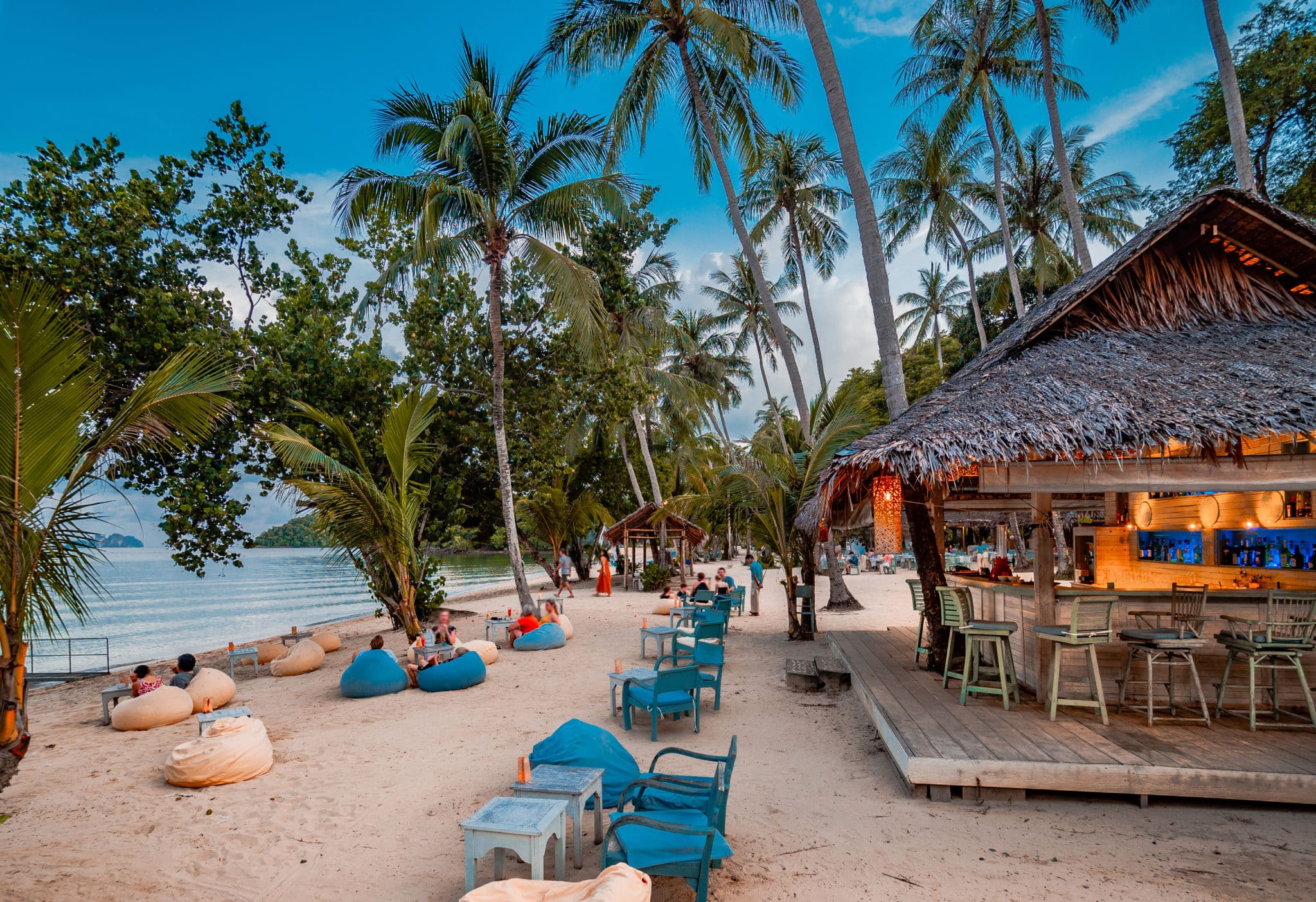 This boutique resort is ideal for those looking to harmonise with nature and truly escape the stresses in a serene sanctuary. Its award-winning sustainability campaigns see the hotel blend seamlessly with the natural environment, yet with a shabby-chic luxurious design that ensures total comfort.
Families can enjoy plenty of inspiring activities here, ranging from free scuba-diving trips when booking with Discova, to traditional Batik painting, mountain biking, and kayaking. There is also a whole host of beach activities organised every day for the kids to get involved with. If that seems too strenuous for you, then there are free relaxing yoga sessions thrown in for the adults. Children and adults alike will also be drawn into the magical world of flora and fauna to be discovered all around.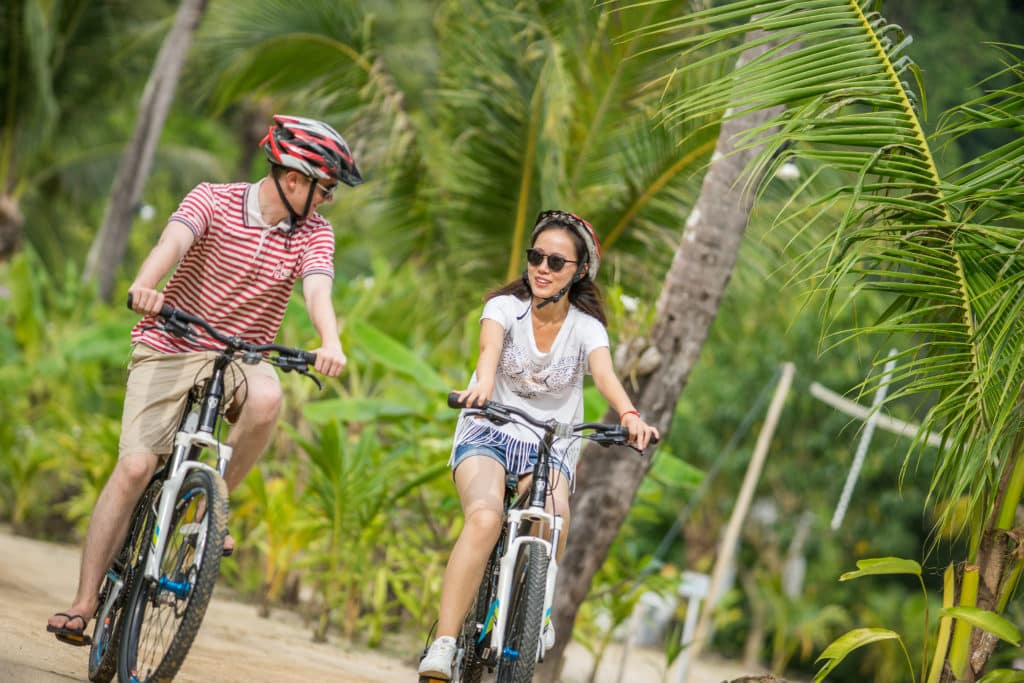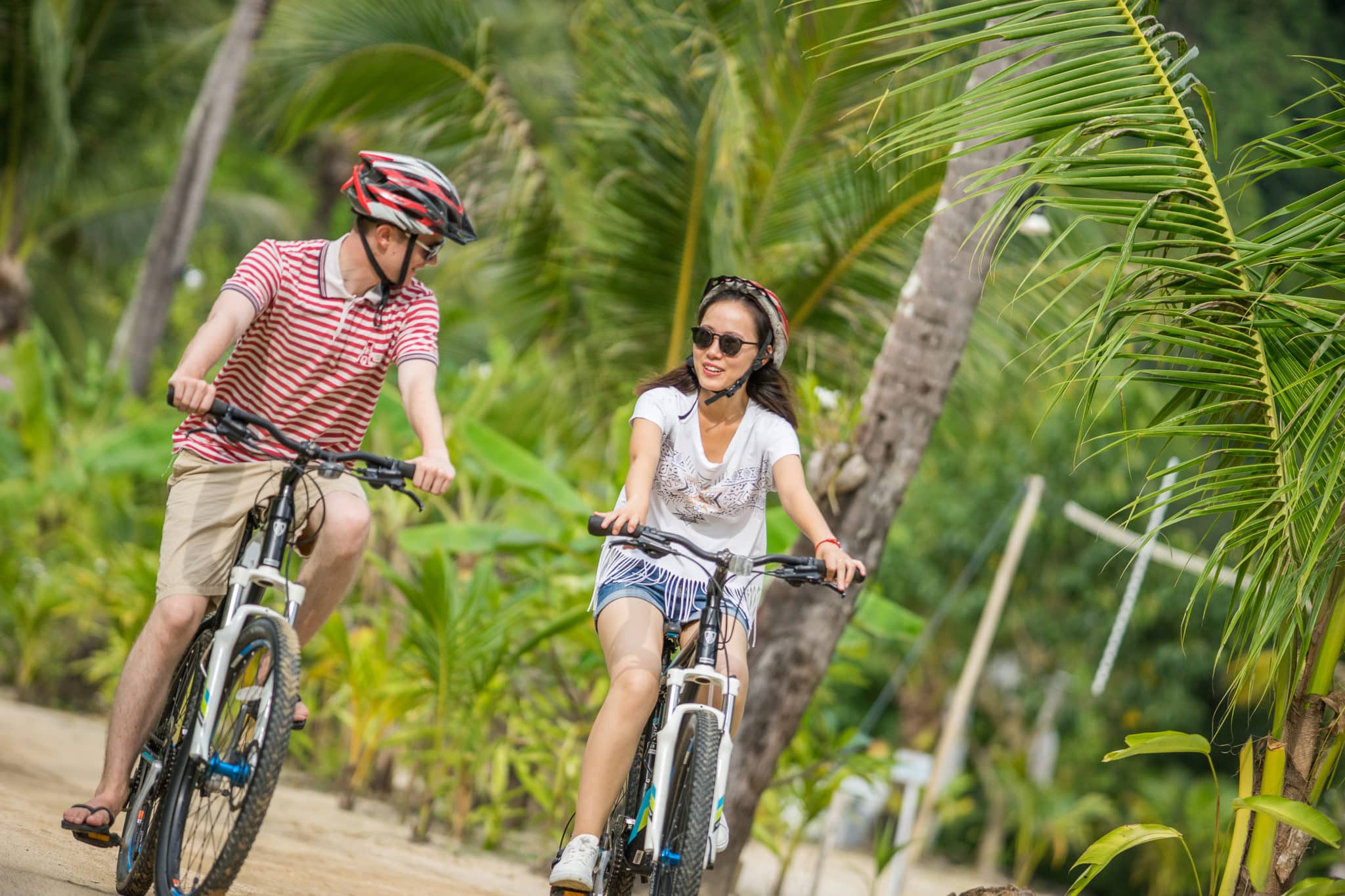 Insider info: The beachfront is within a private sheltered bay, so it feels very safe. When the tide goes out, the kids can explore the little rock pools that emerge while you safely observe from the beachfront terrace. For the evening, all rooms have a substantial outside space so parents can sit out in comfort after putting the kids to bed.
If you're interested in checking out this aptly-named paradise, view all the details of our offer here.
The Slate
The Slate prides itself as an otherworldly dreamscape experience featuring eye-catching designs that showcase Phuket's elemental past with sensuous elegance. The design is influenced by the island's tin-mining history, hence the name, and seeks to inspire the visitor with its imaginative decorations and raw industrial beauty. Staying in the surroundings of this hotel is an experience in itself.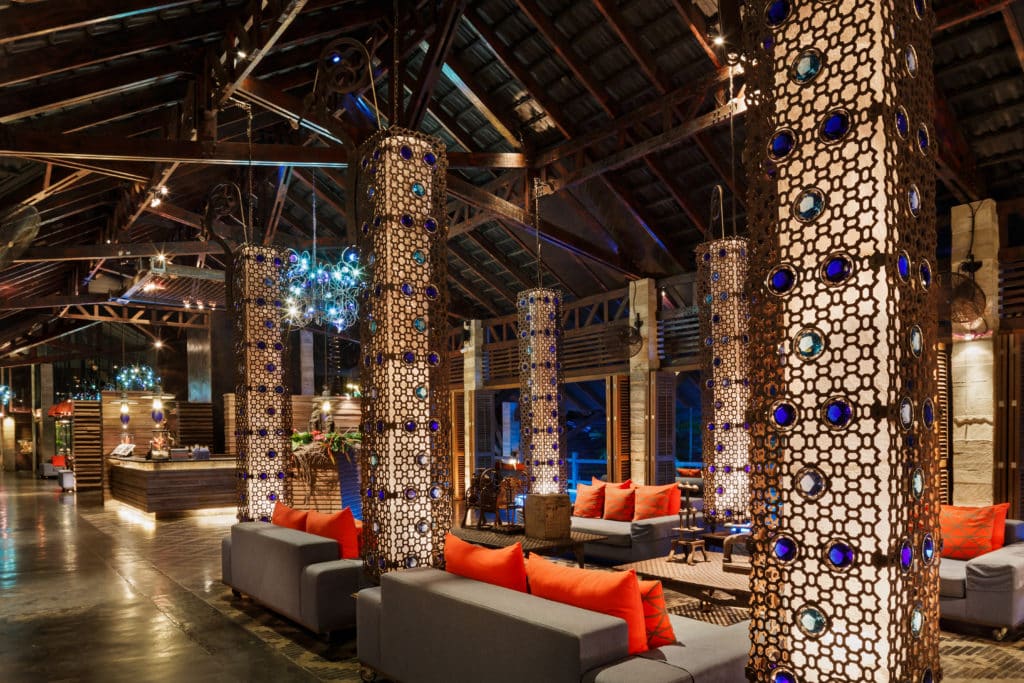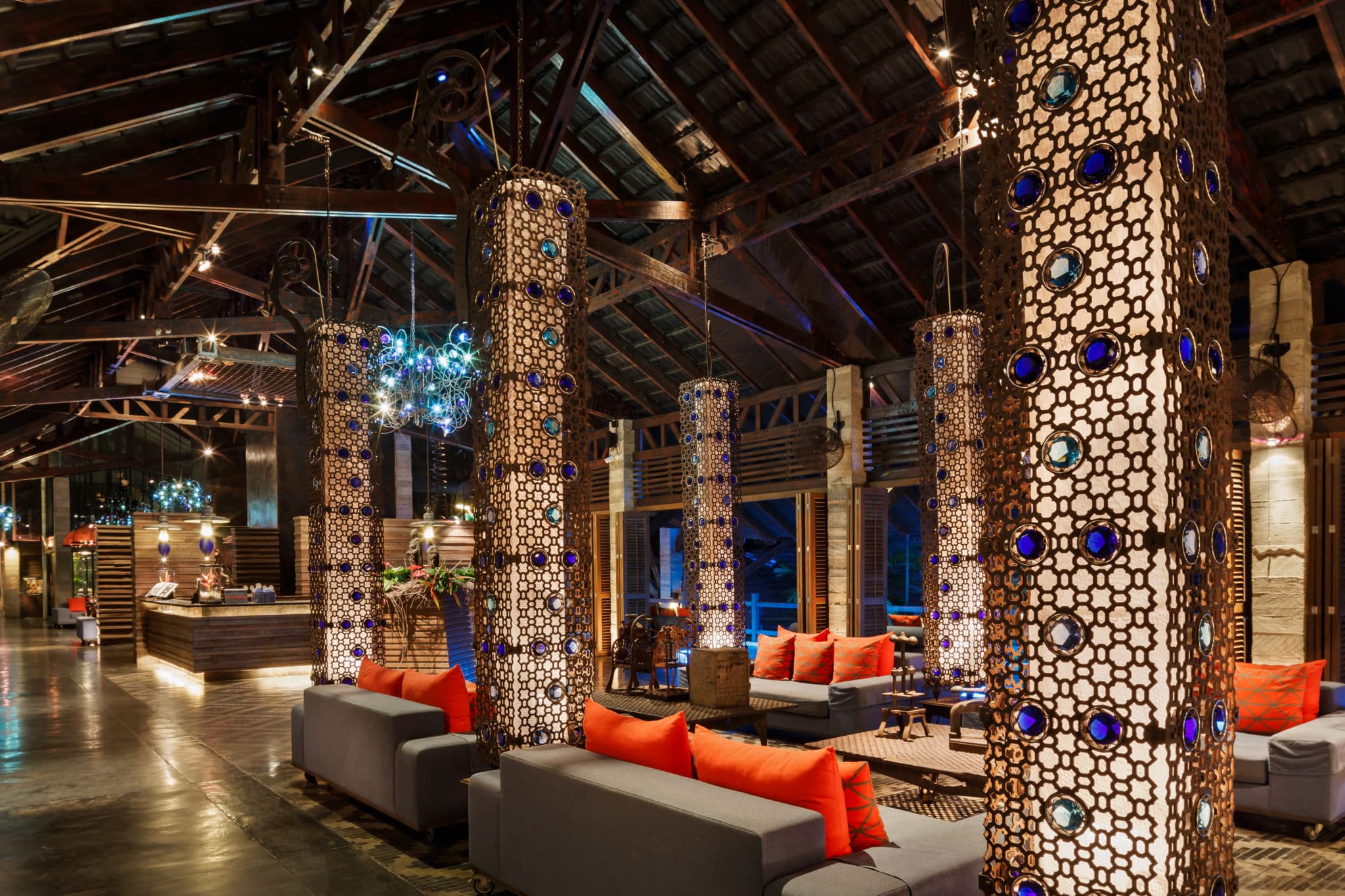 The Slate offers a fantastic kids club to entertain their inquisitive minds. The Tin Box keeps hands busy with a rich array of activities and games, from mask-making to hairweaving, from learning the foundations of kickboxing to some culinary basics. Kids can enjoy a colourful playground for the imagination with lots of toys and games, and babysitting services are available upon request too.
With the kids taken care of, there are plenty of endeavours for you to get involved in too, should you wish. Those of the sporting kind can learn muay-thai, practice their backhand, or venture out into the sea with many watersports available. Adventures below the sea await too as Phuket offers some fantastic diving opportunities to explore the coral, easily accessed through the hotel. At Moo's kitchen, parents can take home a special kind of souvenir – the new skill of being able to whisk up some of their own tantalising Thai favourites.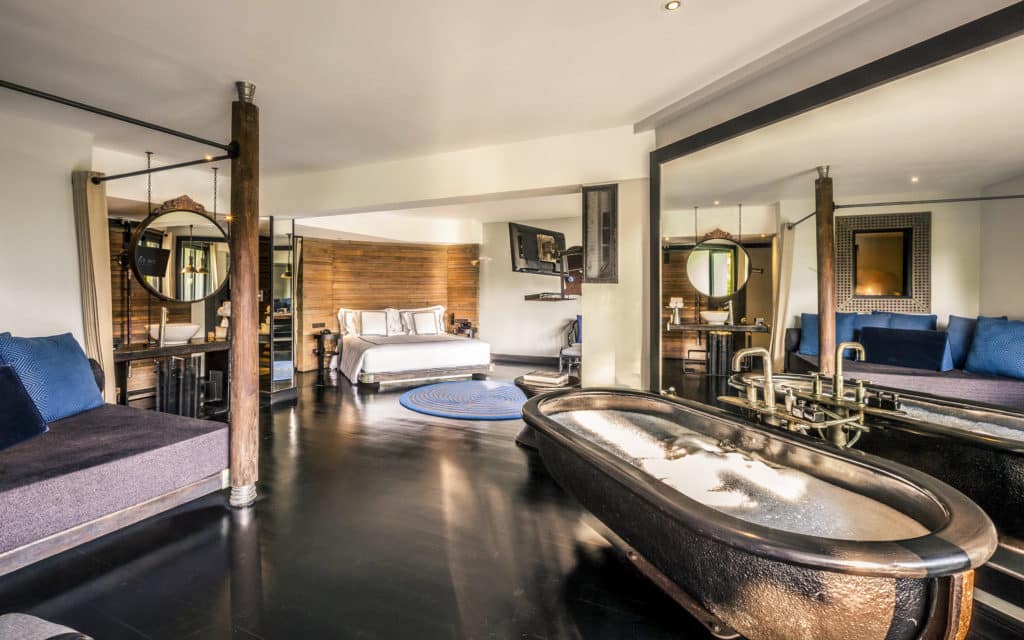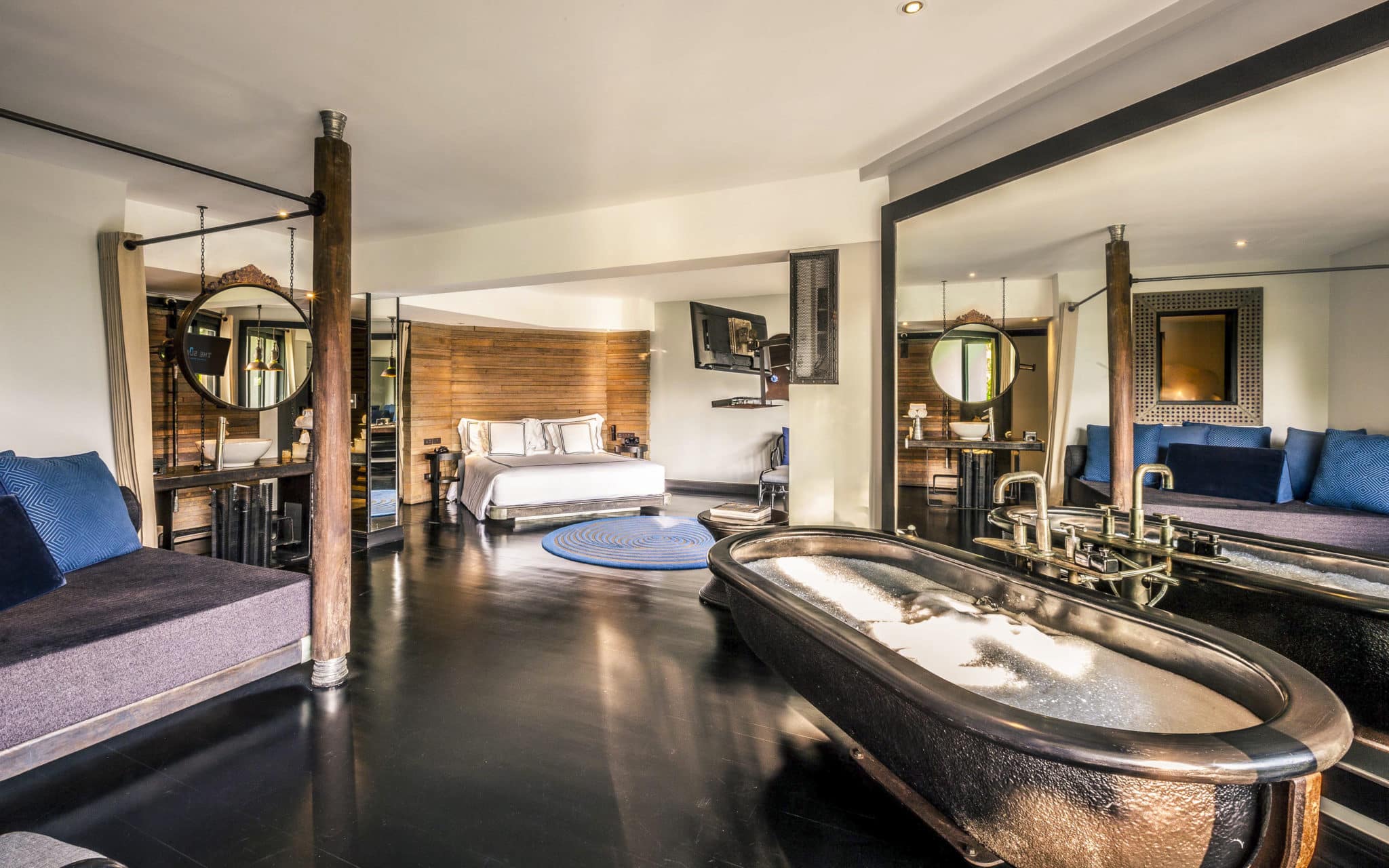 With the boldly-designed family suites promising a "vibrant voyage into an alternate reality", the rooms are also luxuriantly spacious and promise a relaxing and refreshing stay. The complex boasts several, equally innovative pool areas offering unique settings in which to while away the sun-soaked days.
Insider info: There is a family pool with a gentle gradient slope to enter, making it easier for kids to swim and for smaller children to play in the shallow water. However, a further kids pool is very shallow – giving plenty of options for swimmers of different levels. The D-Buk Family suite has a spacious section where children can sleep on a double day bed with a curtain around it, a bit like a four-poster bed. This is a nice touch for those earlier bed times and affords some privacy.
If this compelling hotel intrigues your curiosity, take a look at the details of our family offer here.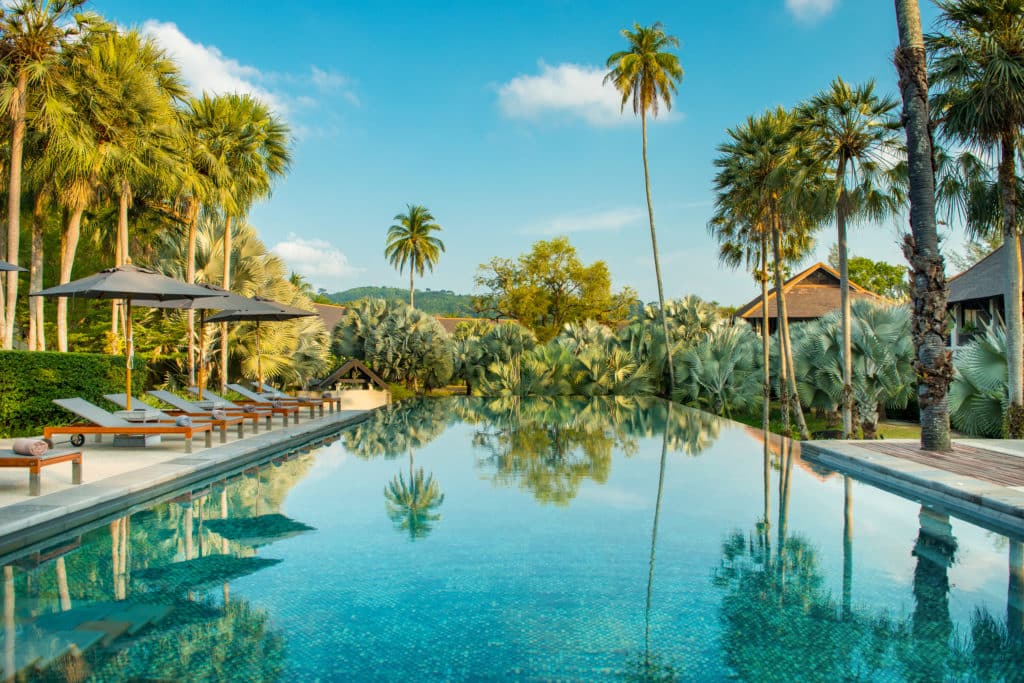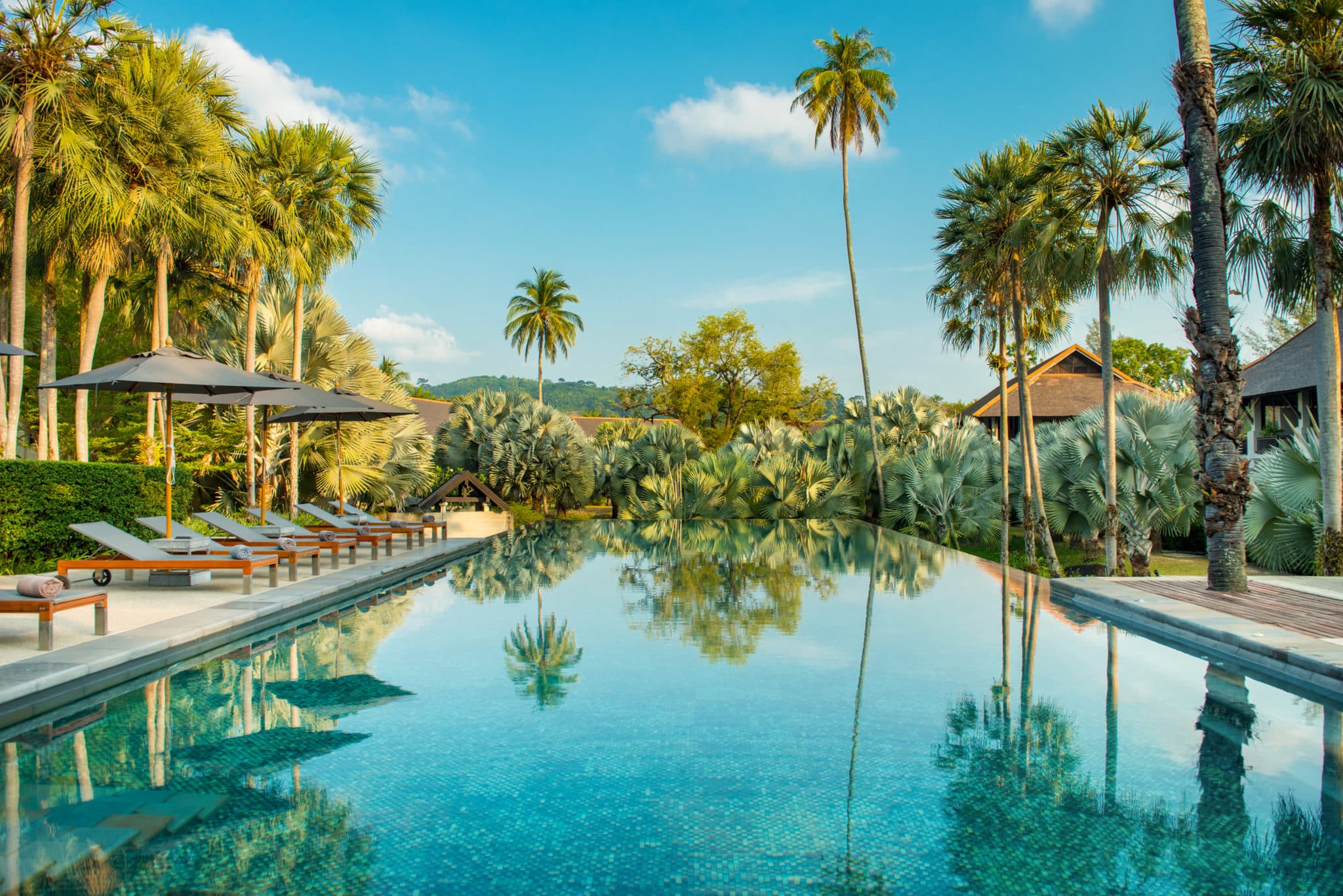 This offer also features a stay at a jungle camp resort in Khao Sok. This 2-night stay in the enchanting treehouse village is a truly unique experience. Here, families can make some unforgettable memories with an elephant experience, a night safari, and a trip to the beautiful Cheow Lan Lake, among other activities that bring you closer to nature in this national park. Take a look at what the resort has to offer here.
SAii Laguna Beach
Formerly Outrigger Laguna Beach, this is a premier resort located right on the breathtakingly beautiful Bangtao Beach. The SAii Laguna Beach is a captivating resort community with enough activities to keep everybody entertained. Recently renovated, this sprawling complex features a tranquil lagoon, a brand new Coral kids club, a scintillating water park, as well as a plethora of first-class dining options inspired by both Thai and international cuisines.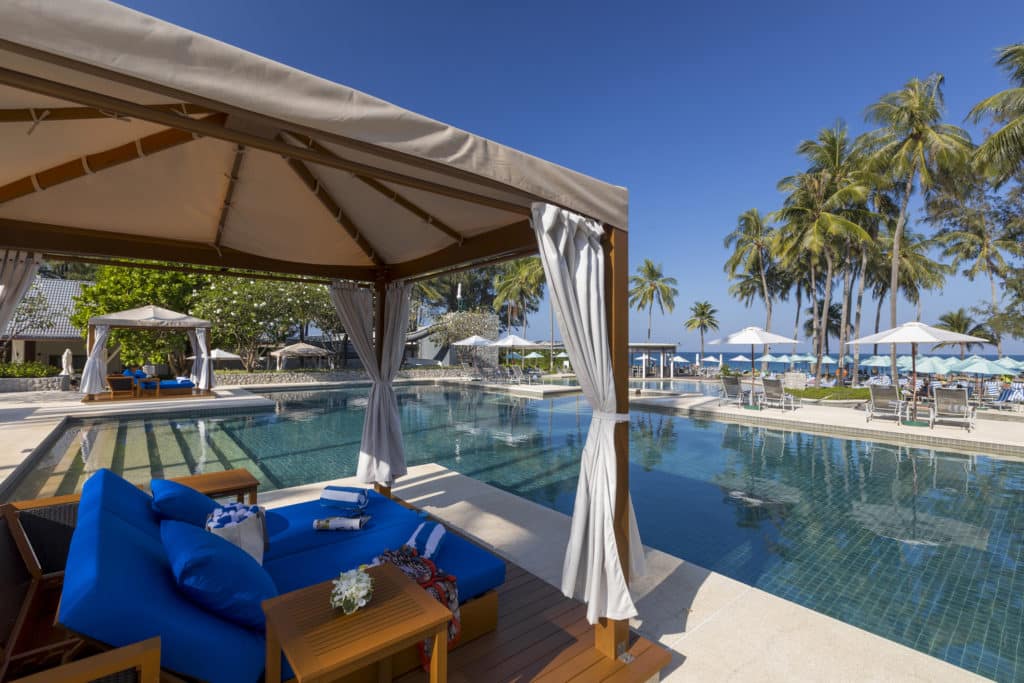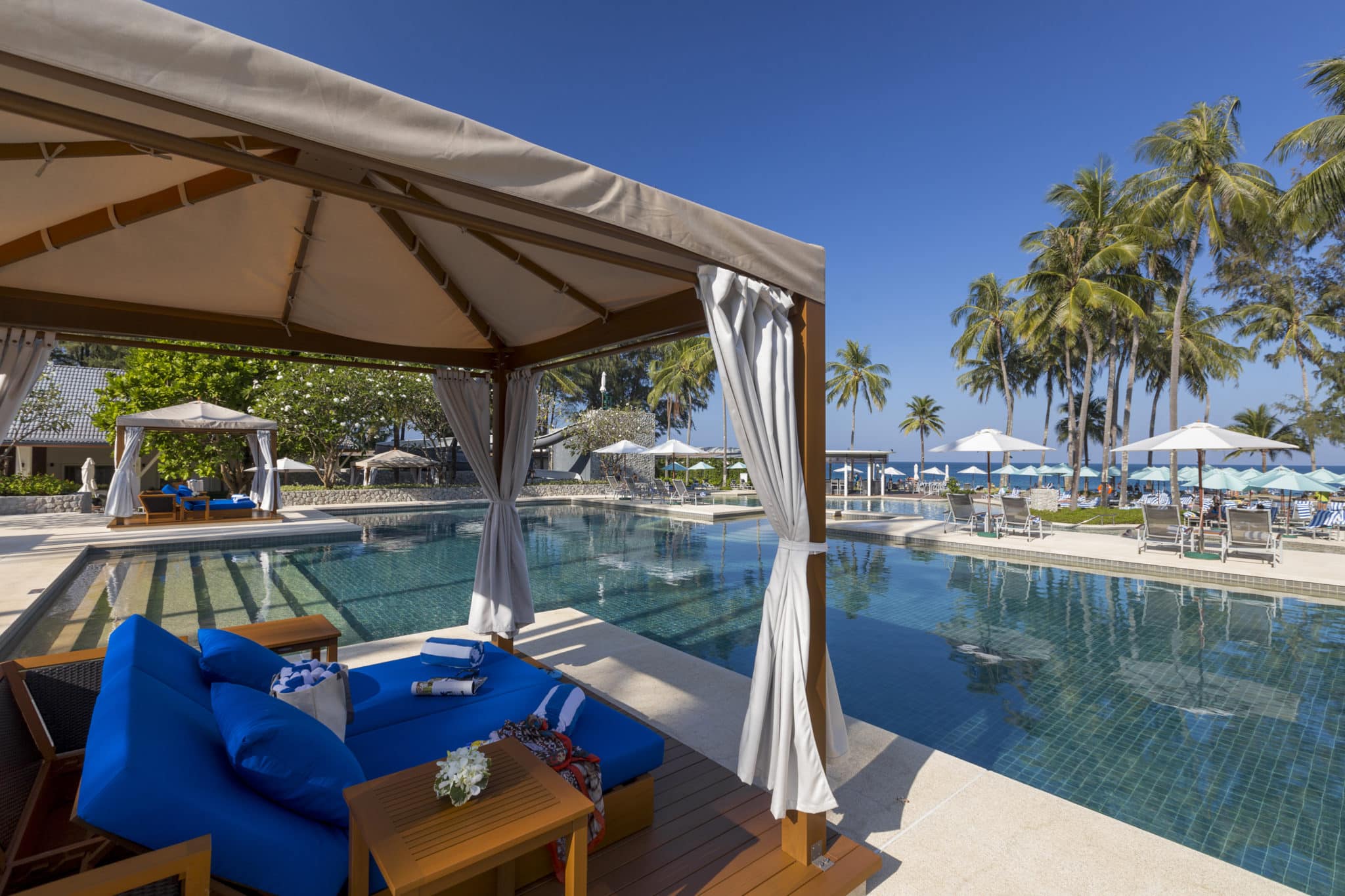 All rooms feature everything you would expect from a modern 5-star luxury resort, subtly blended with contemporary Thai touches. All room types include oversized daybeds for the children, offering either lagoon or sea views. Those who book a club room gain access to the Voyager 47 Club Lounge, earning a range of further tempting treats to make your stay that extra bit special.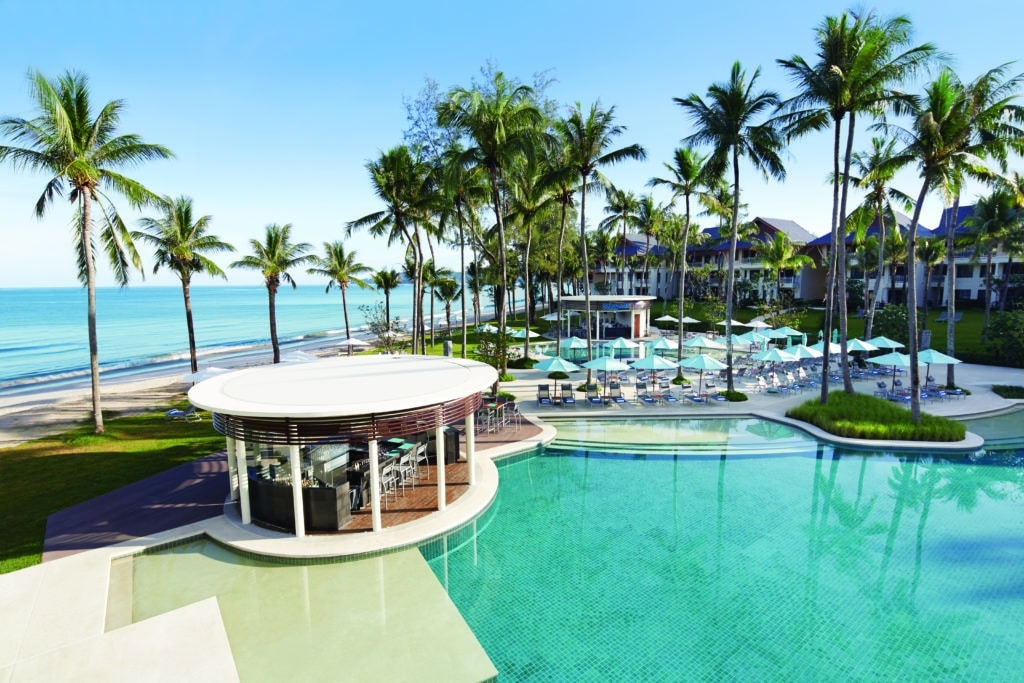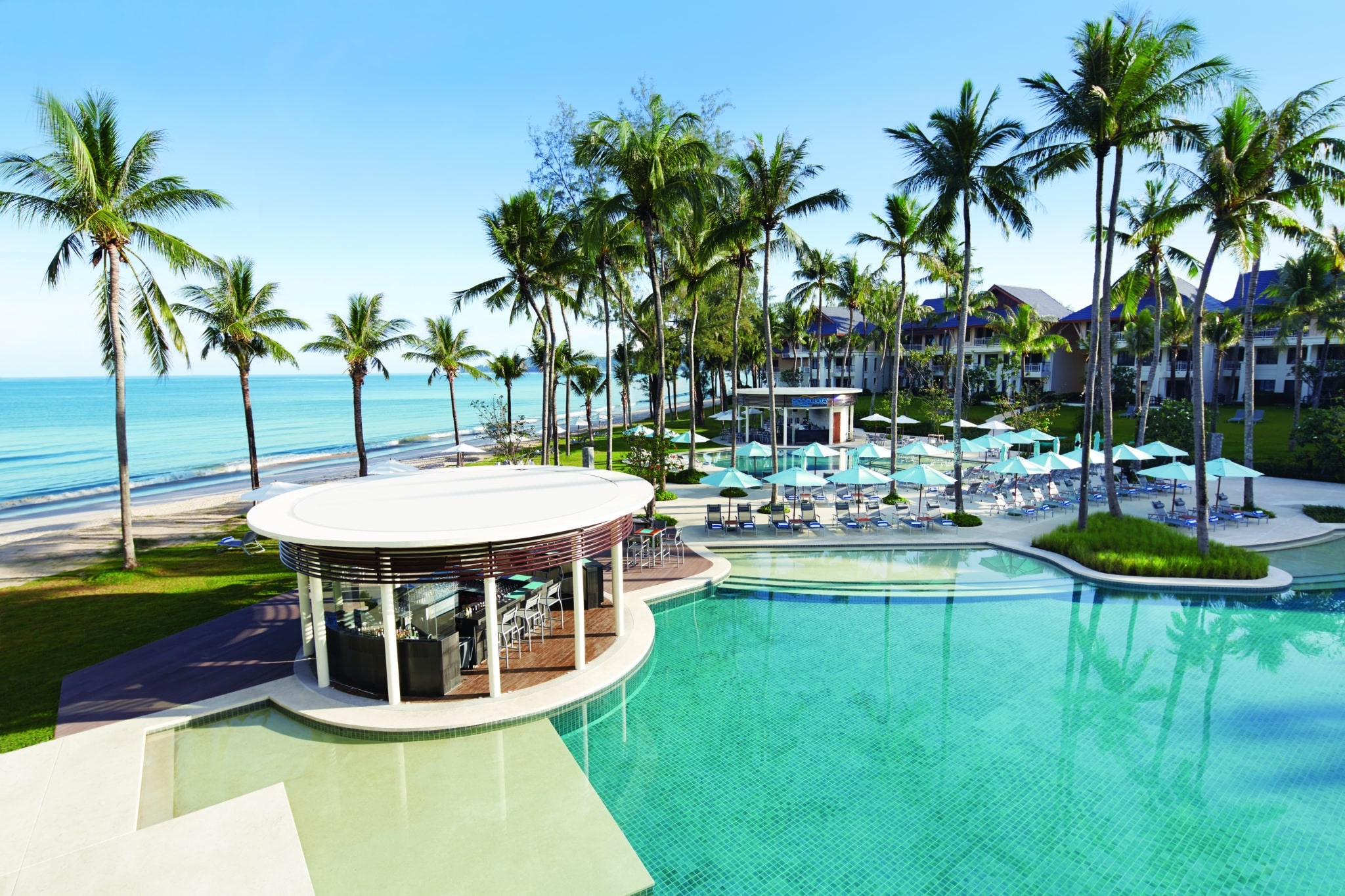 The new Coral Kids Club will keep the youngsters stimulated. With indoor arts and craft activities and outdoor games in one of the three large swimming pools, including the exciting prospect of a 55m water slide, the kids are sure to be tuckered out by the end of the day. While they're busy making memories, parents can indulge themselves in the rejuvenating spa, get immersive with a range of Thai cultural experiences, or simply kick back with a cocktail from one of the many alluring bars.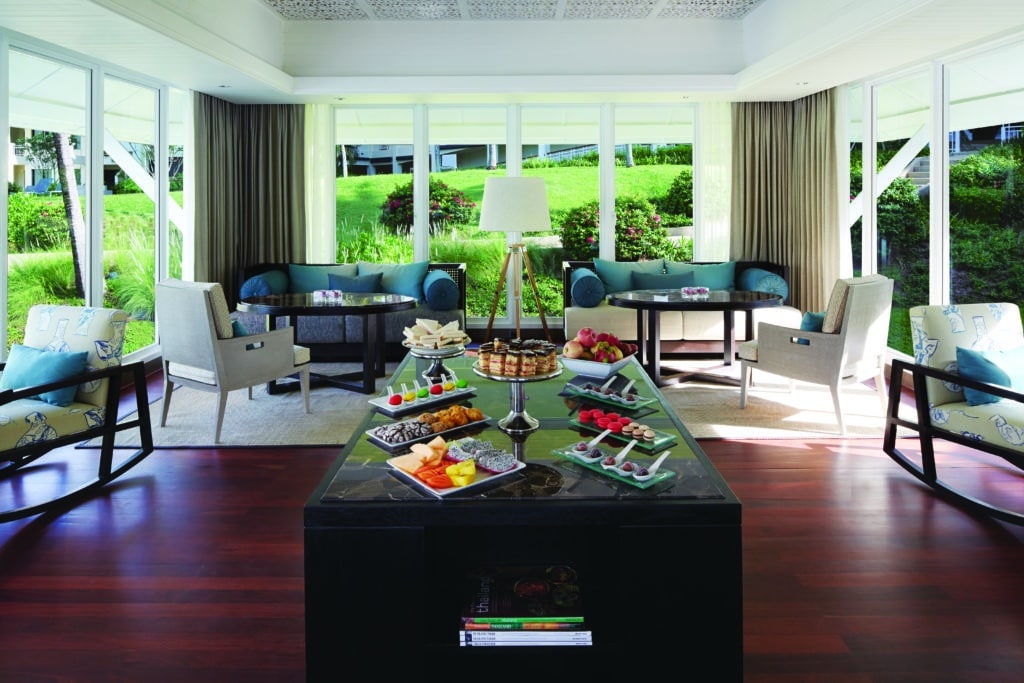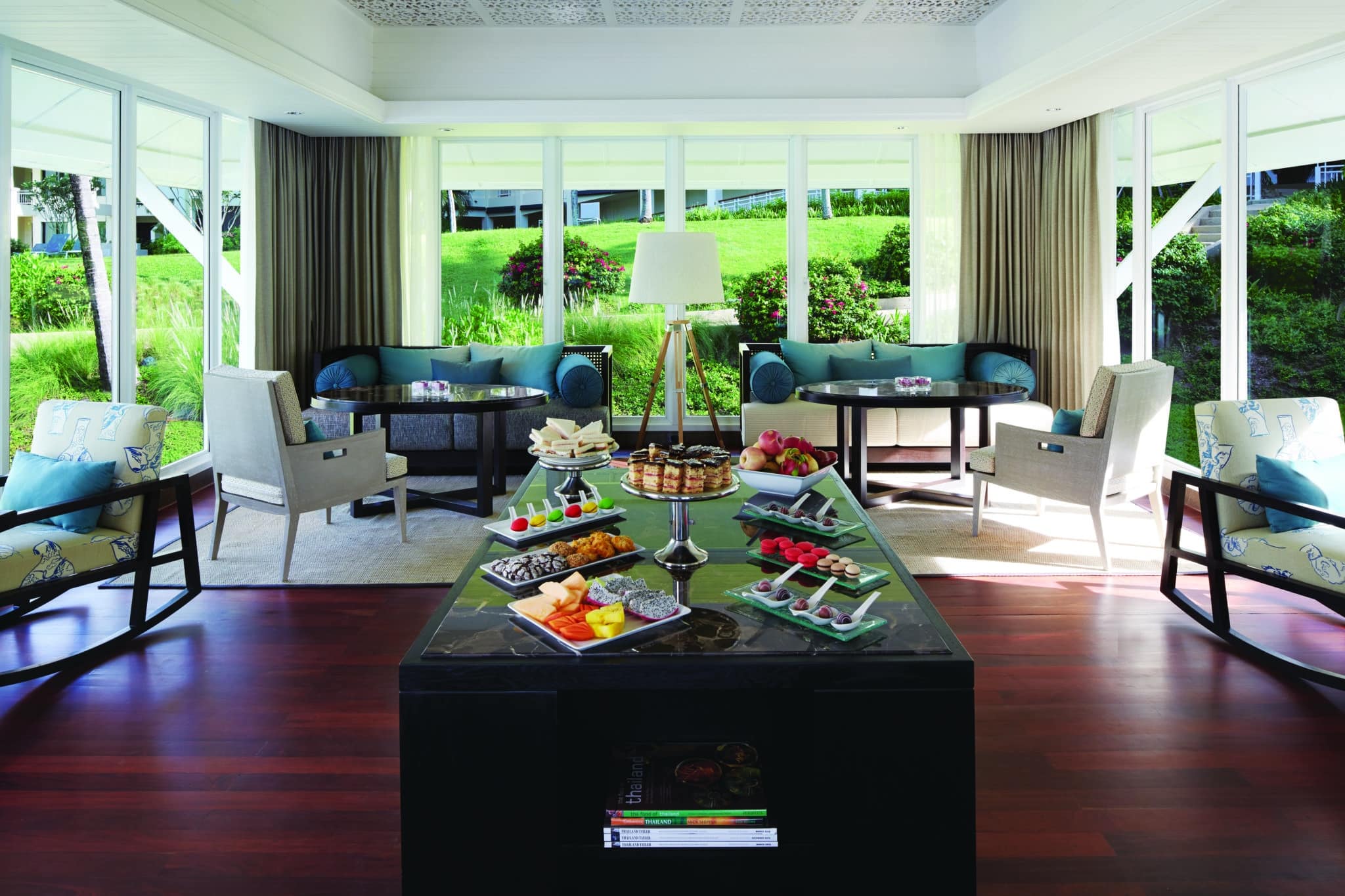 Insider info: Laguna resorts are usually large, sprawling complexes, but this a bit more of a smaller resort. This makes it more manageable and compact for you and the kids to get around. The resort also has direct beachfront access, unlike some of the neighbours.
Sound inviting? See all the details of our offer here.
Rayavadee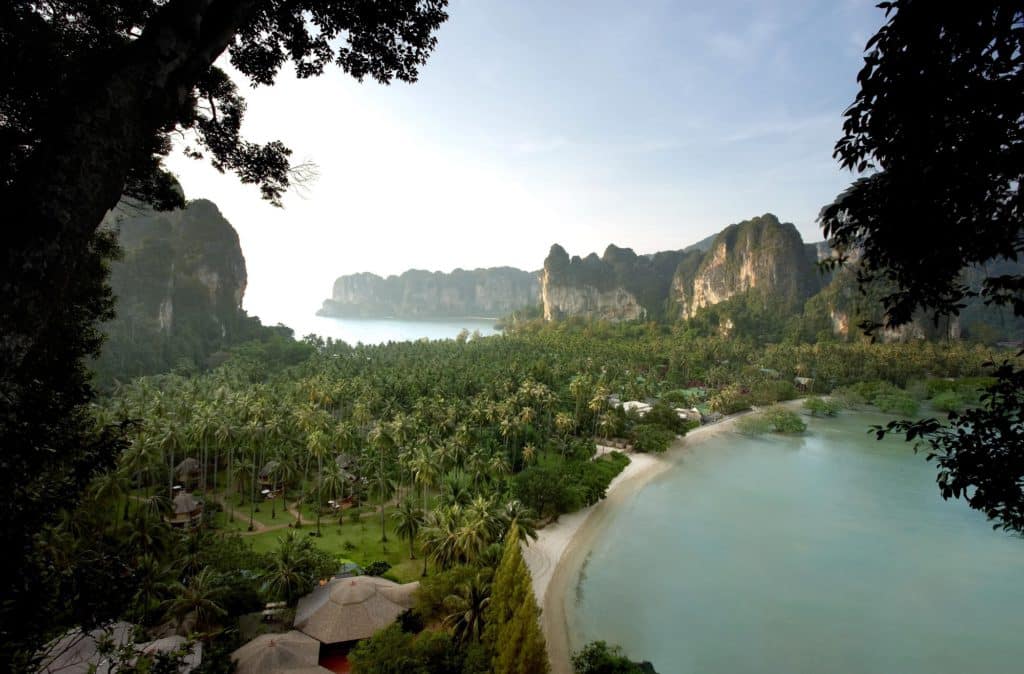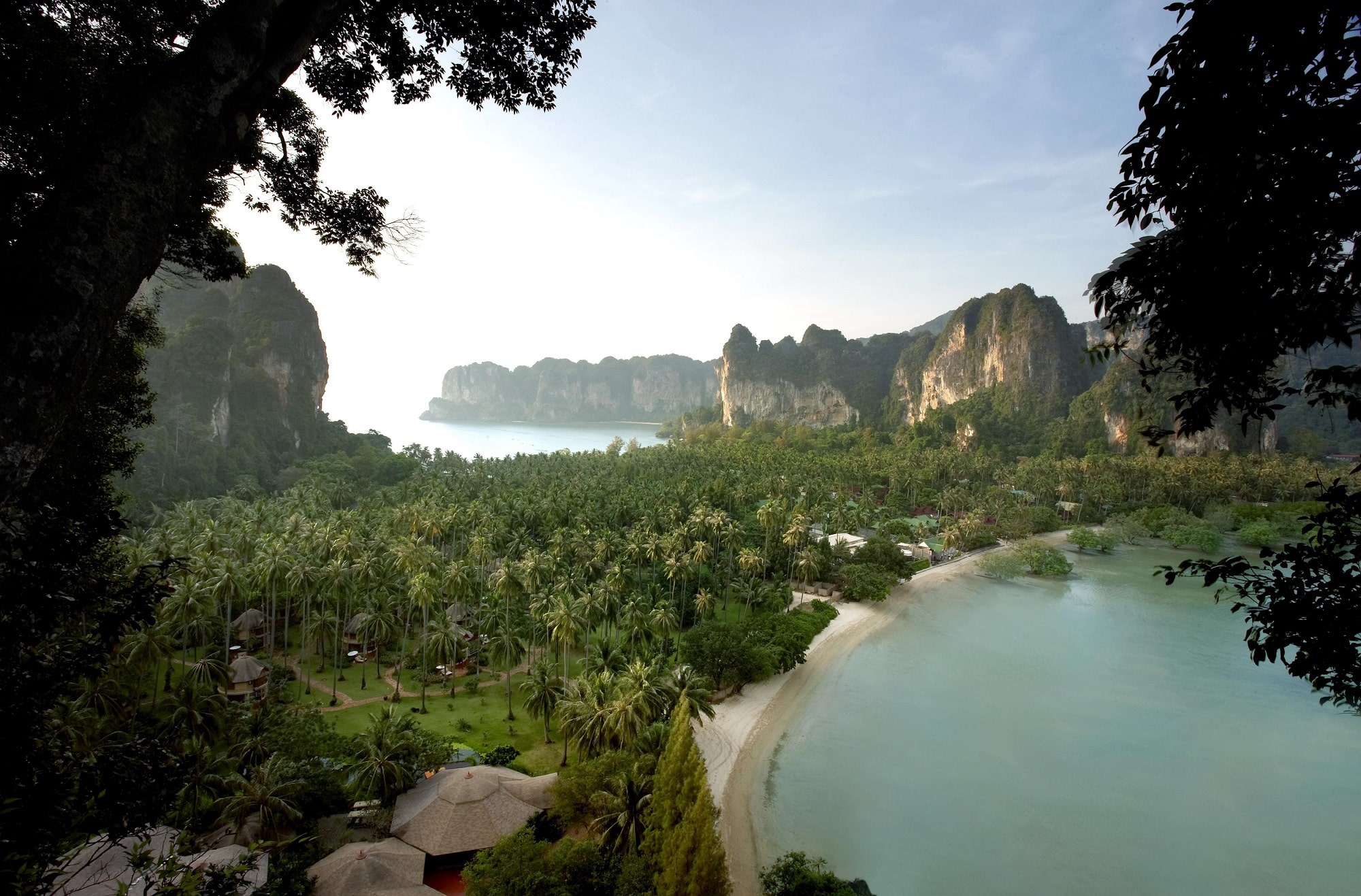 Rayavadee is a resort of astounding natural splendour situated in the heart of Krabi's beautiful Phranang Peninsula. The resort features 94 two-storey pavilions and 7 luxurious villas, exquisitely placed throughout tailored tropical gardens and coconut groves, just a few minutes' walk from Railay and Phranang Beaches. The accommodation provided includes a broad range of options, including a variety of choices available for families. The design is stylish with Thai-inspired details throughout. The pavilion's unique design and award-winning architecture blend perfectly with the resort's natural environment, while the villas offer another level of luxury and space with a dedicated butler service.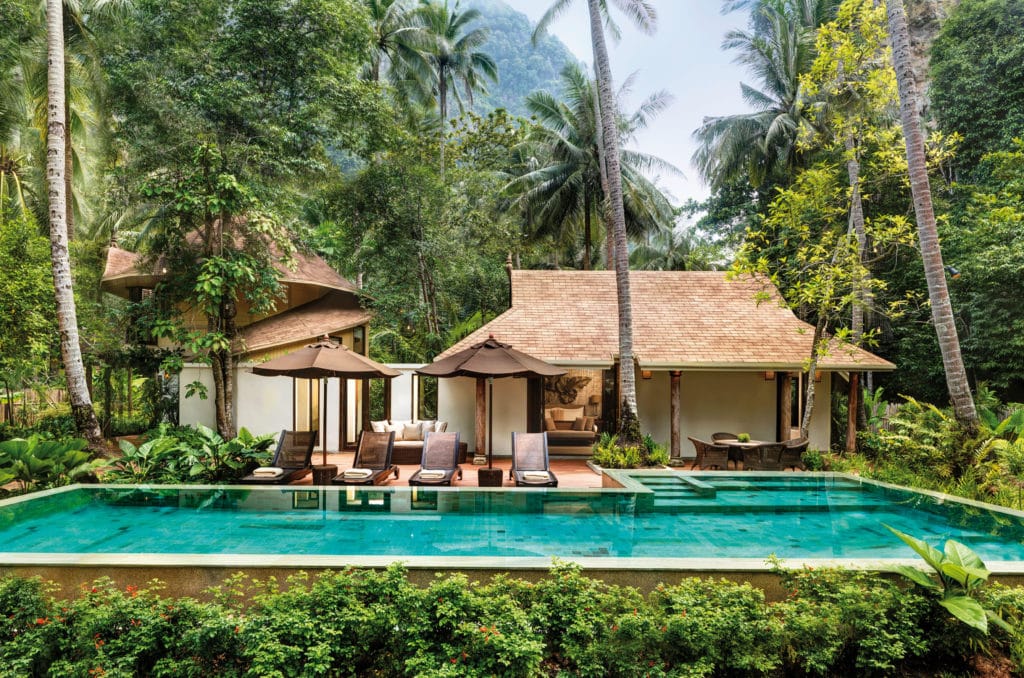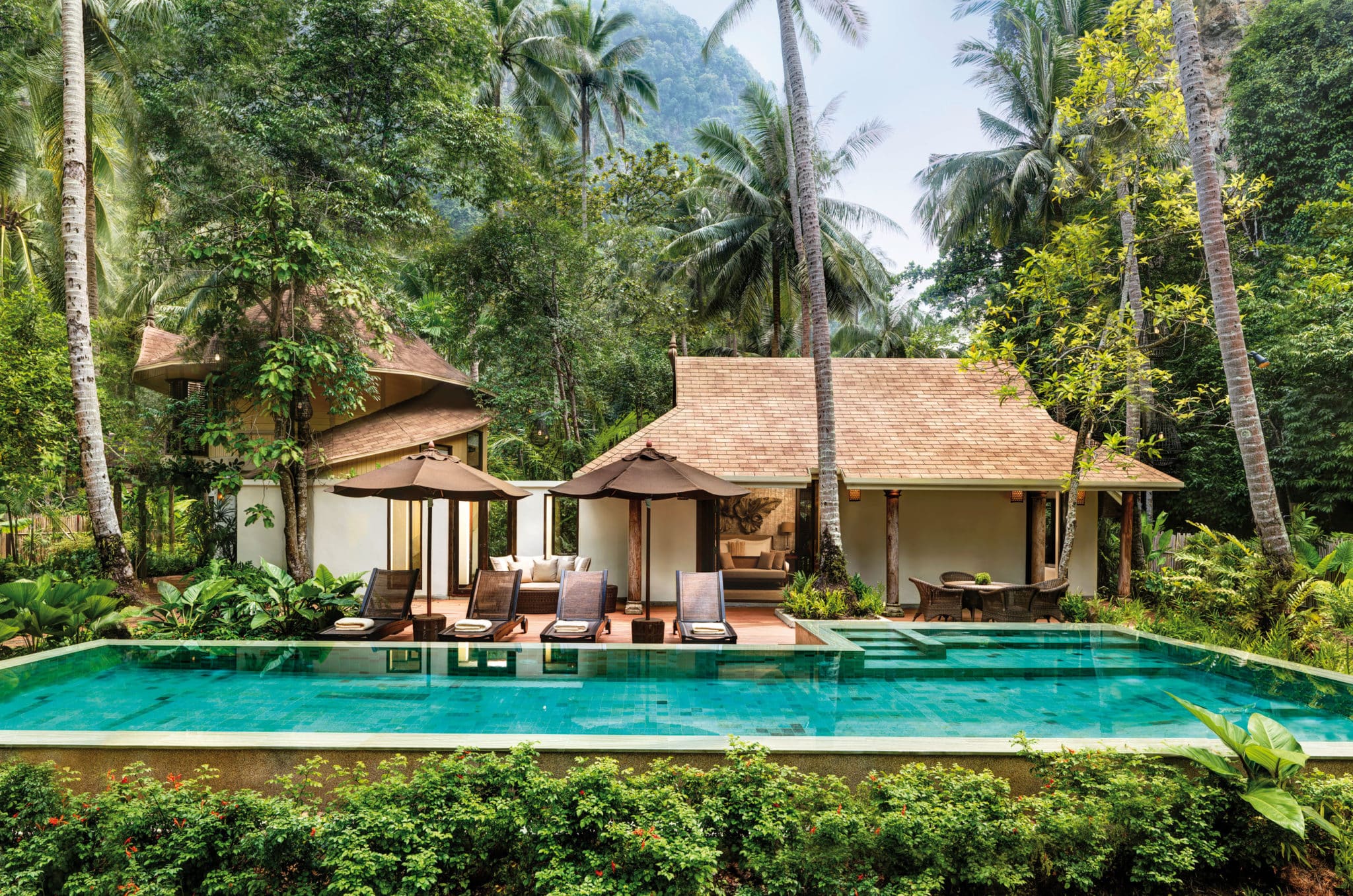 The resort has its own activities centre, complete with on-site guides and a fleet of speedboats. The centre invites families to experience the very best that Rayavadee and the surrounding area have to offer – whether out to sea or inland, kayaking through mystical mangrove forests or hiking up a nature trail to witness a waterfall. Families can enjoy a range of dining experiences, varying from elegant high-end meals to more casual beachside picnics, as well as a unique restaurant set within a natural limestone cave. The adults can treat the spirit to some of the spa's extensive wellness therapies and even indulge in Krabi's only 5-star boutique on-site shopping experience.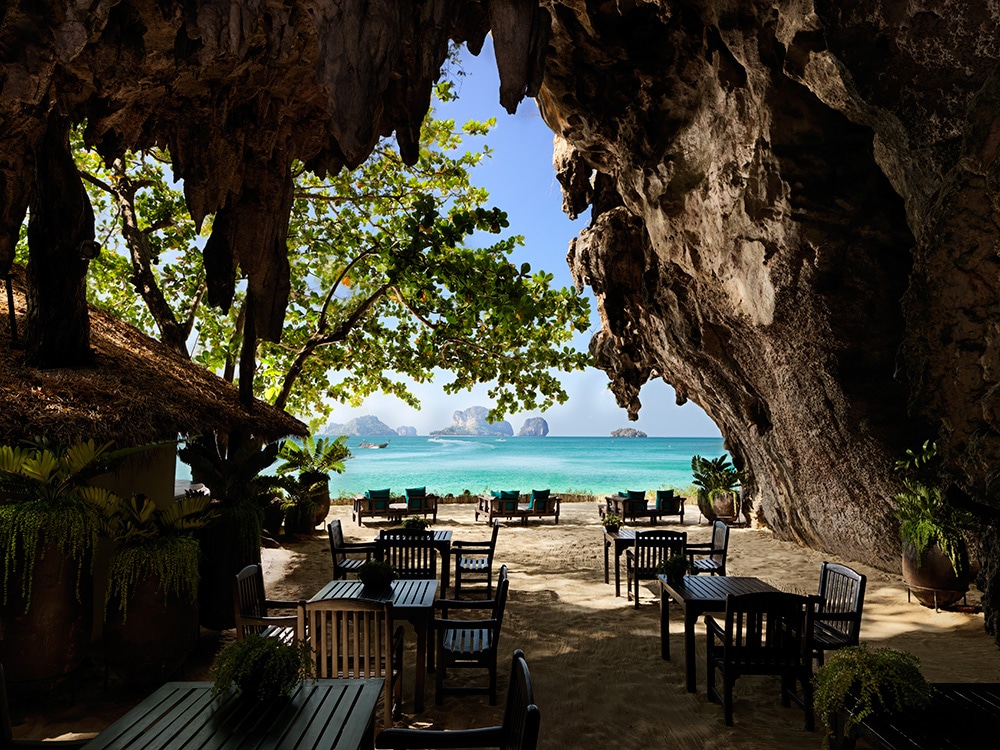 Insider info: The standalone villas are on two levels, so kids can sleep on a different floor to parents. There are cute resident monkeys at the resort that are okay to be a safe distance from, adding to the feel of a jungle adventure for kids as there is so much wildlife all around. The pools are stunning, offering opportunities for all levels of swimmers with plenty of pool toys on hand for the kids. There is a full library with DVDs and books to borrow for lazy afternoons away from the sun.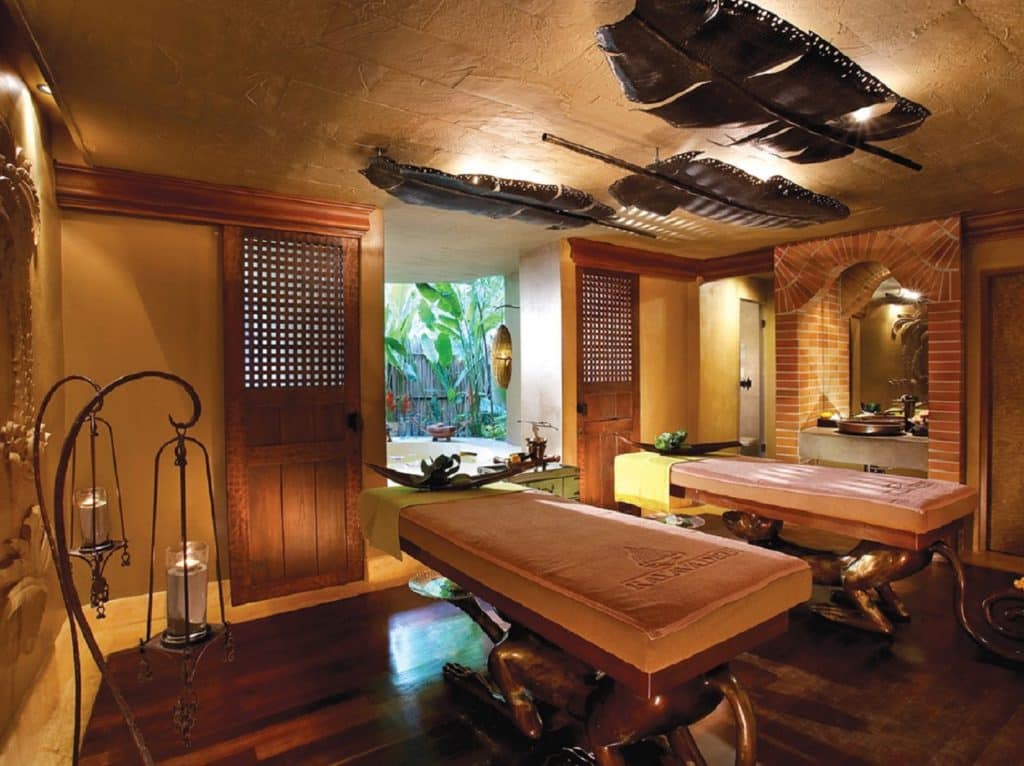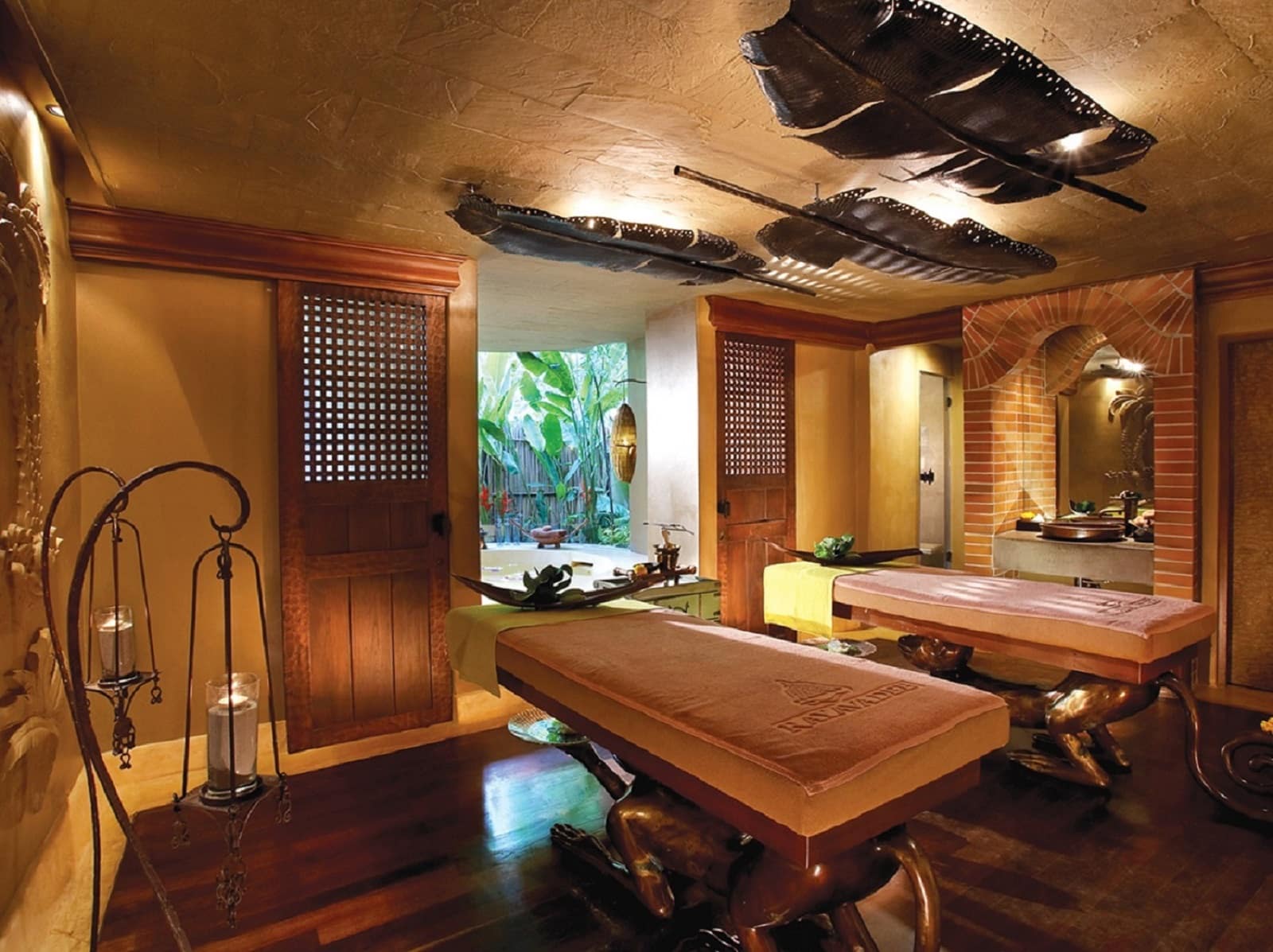 Booking with Discova entitles travellers to an exclusive package, once more including a wide range of added bonuses and benefits. If you're inspired to spoil you and your family, have a look at the specifics here.
We hope these fantastic hotels may inspire you and your family to treat yourself. Don't forget that with our flexible booking policy allowing for cancellations up to 7 days before travelling, you can book with confidence. Don't hesitate to ask our agents for details and for any other questions you may have about our offers.
Note: Due to COVID, some facilities may be restricted under hotel discretion, check with our agents for updates.