Let's play a brainstorming game. Think of adjectives to describe Japan's capital city. Is it traditional or modern? Hip, cool, trendy or relaxed? Spacious and serene or crowded and bustling? Bohemian or high-end luxury?
In truth, Tokyo is all of these words and more. In the world's most populous city covering a vast area, it's safe to say that there are varied ways of living in this mega-metropolis. As such, when visiting Tokyo, travellers may have a different experience depending on which neighbourhoods they choose to explore. When our trips are so often regrettably finite, travellers need to make informed decisions with their limited time. To help travellers know a little bit more about Tokyo's varied neighbourhoods, we put together this handy list, sharing our expert insights along the way.
Shibuya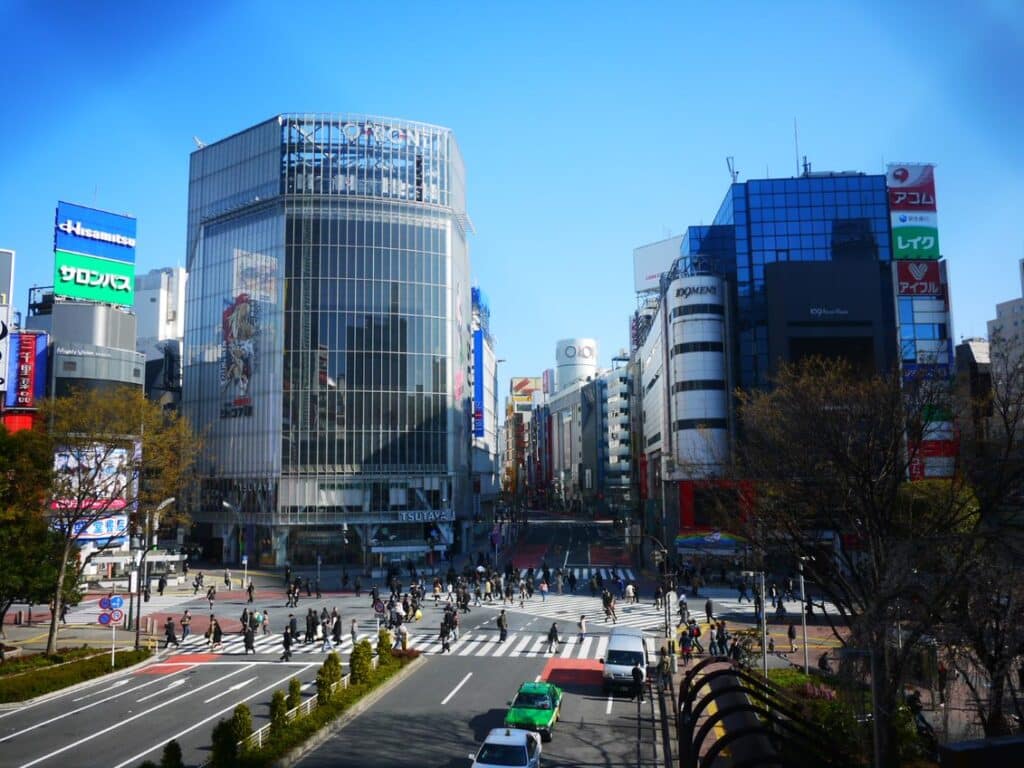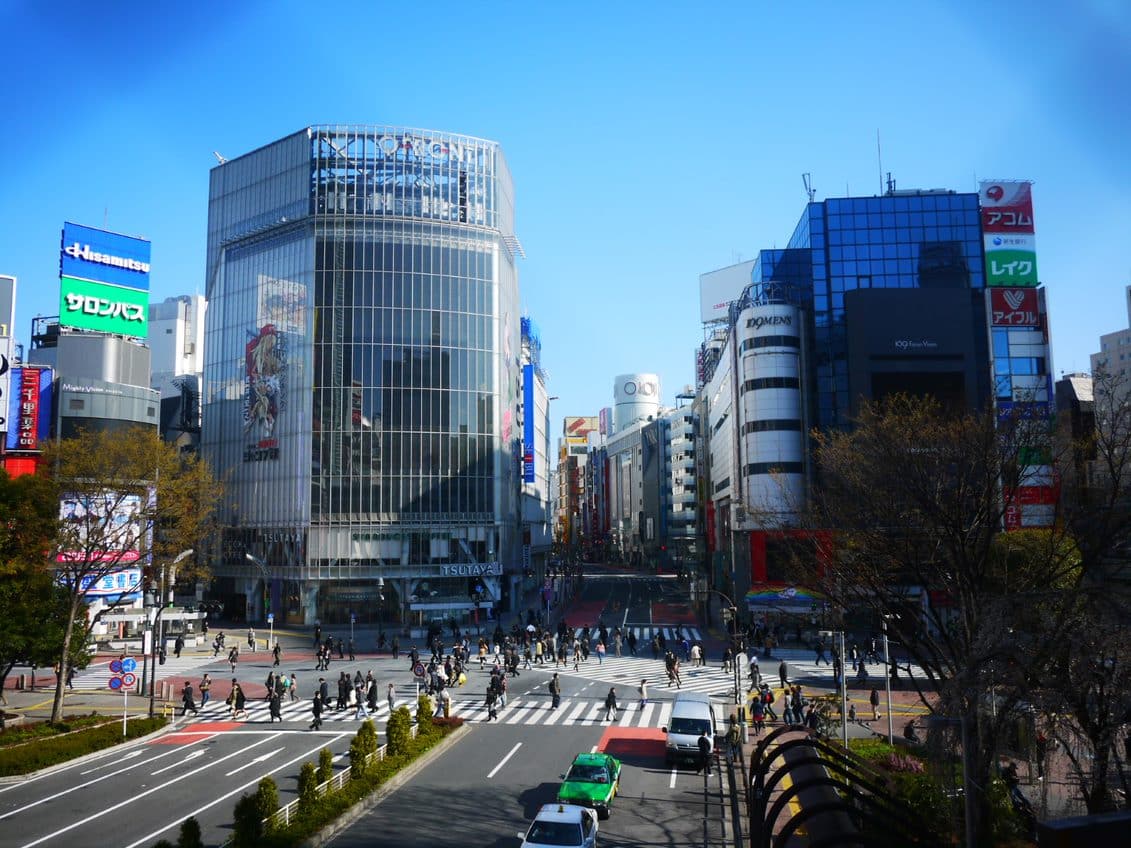 Shibuya is a shopping mecca where neon signs jut out everywhere to advertise the latest mainstream and subculture fashion trends. It's in Shibuya that travellers will find the well-photographed scramble 5-way crossing – bustling with business types, shoppers, and visitors obtaining those iconic shots.
It also has a vibrant bar and dining scene which makes it an excellent place for a group to hang out in the evening, according to our Country Manager, Johann Chabert:
"You will find options to suit every mood. Fancy restaurants, traditional izakaya, sake bars, jazz bars, underground concert cafes, karaoke, everything is there!" 
Harajuku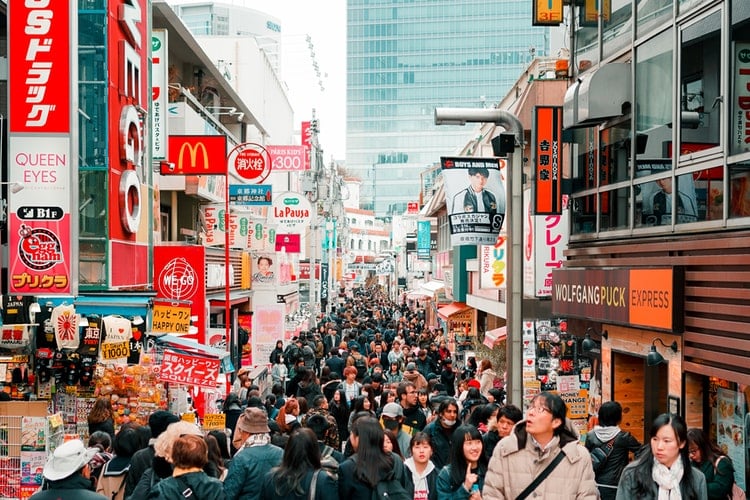 Another area associated with teen culture, though perhaps of the more alternative kind, Harajuku is the home of cosplay. At its heart is Takeshita Street which is adjacent to Meiji Shrine, creating one of those invigorating clashes of ancient and hyper-modern for which Japan is renowned. Takeshita and its maze of side-streets are lined with trendy boutiques, fast-food outlets, crepe stands, cosplay and used-clothes stores catering to rebellious teens. Just a short walk from here, however, is Omotesando, a wide sprawling avenue often dubbed Tokyo's Champs-Elysees. Visitors can admire some of the most remarkable architecture in the city including the Prada building designed by Herzog & de Meuron, and One Omotesando by esteemed Japanese architect Kengo Kuma.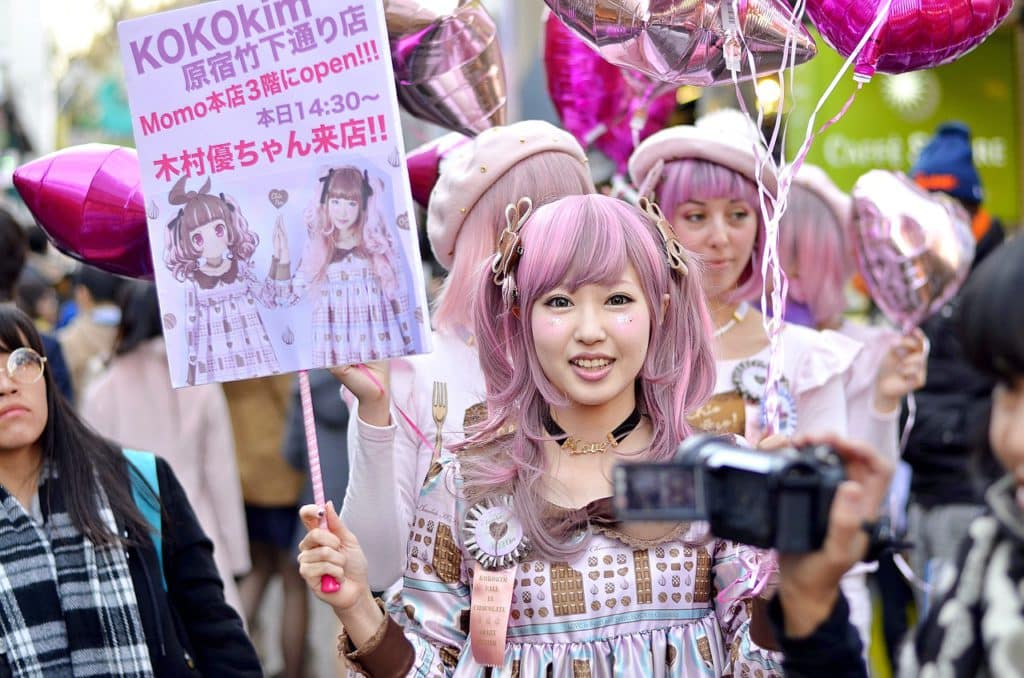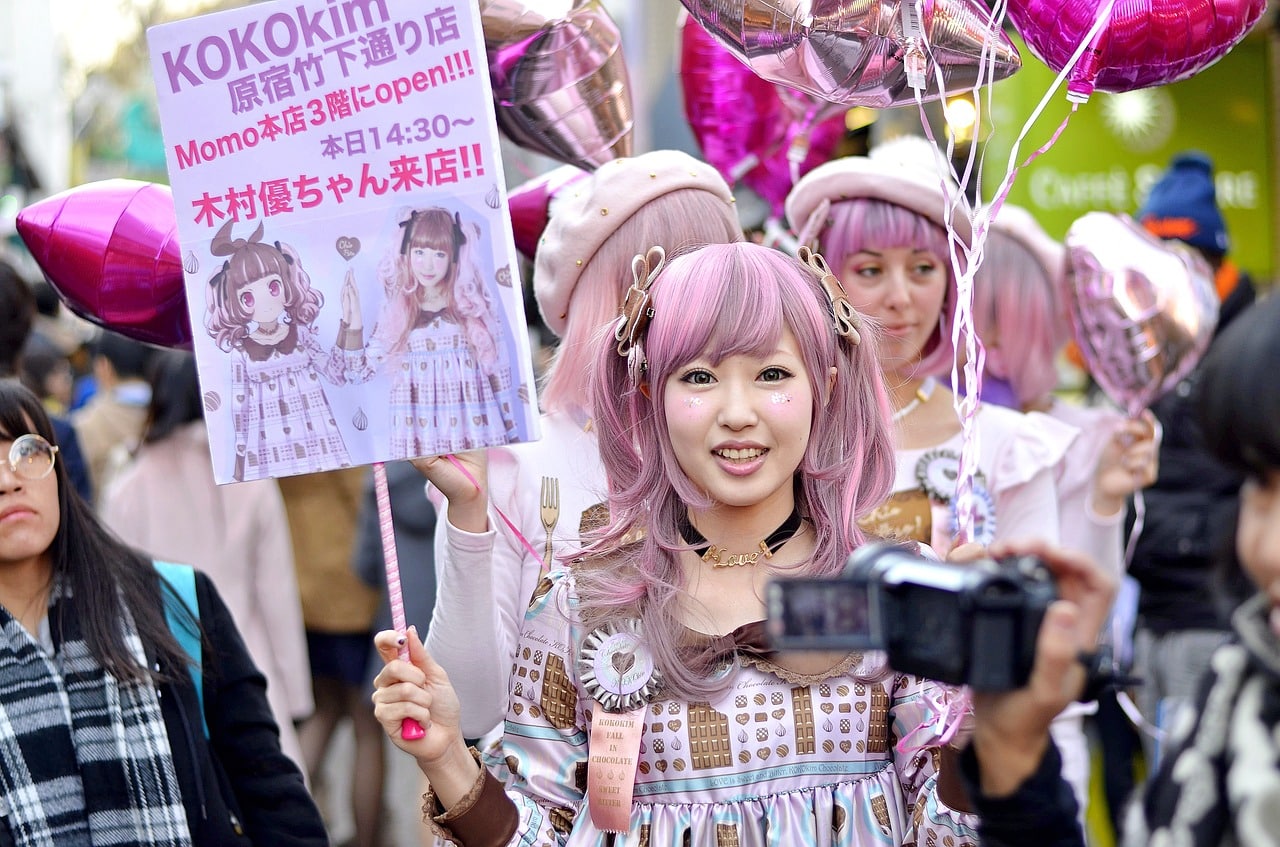 Johann's insight: "This is the ideal observation spot to try to understand Tokyo's Gen Z! Heart of the Kawaii culture – cute being sexy – that is unique to Japan. There are tons of souvenir shopping options, from unicorn onesies to mermaid candies!"
Ginza
Ginza, like Omotesando, is a neighbourhood for those with designer tastes to spend their money. It's here that you will find the flagship stores for those famous Italian and French fashion houses that mark every international city, as well as the huge historic Japanese department stores Mitsukoshi and Takashimaya. Yet at its heart is the relatively humble Nihonbashi stone bridge, the zero point from which all roads in Japan emanate. Here, visitors can really grasp the speed at which Japan has accelerated from feudalism to futuristic as the traffic barrels pass on the elevated expressway above.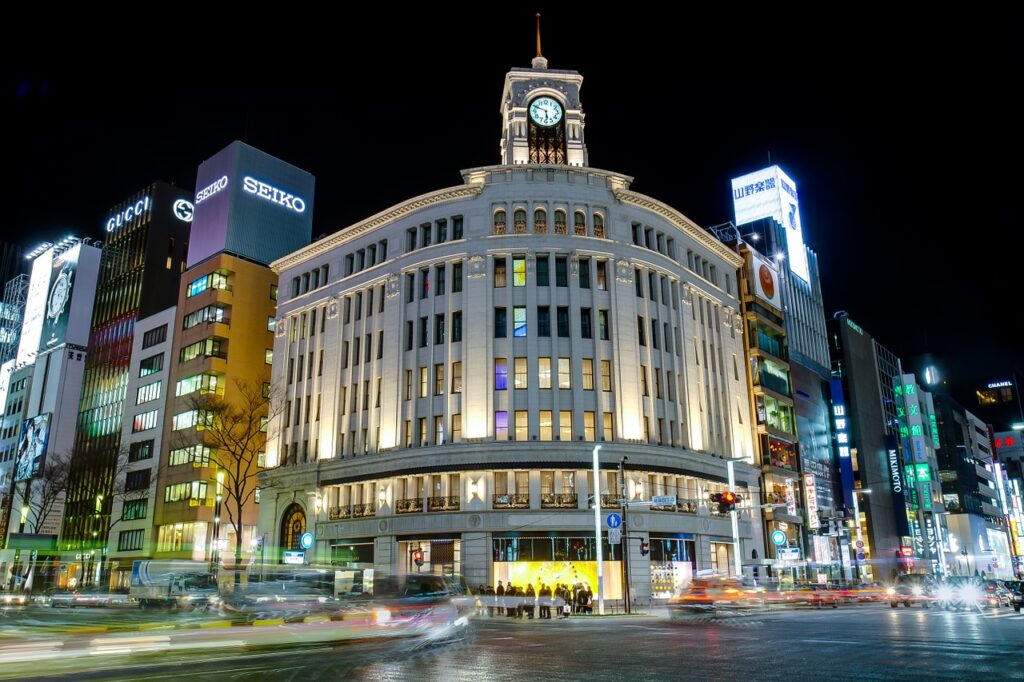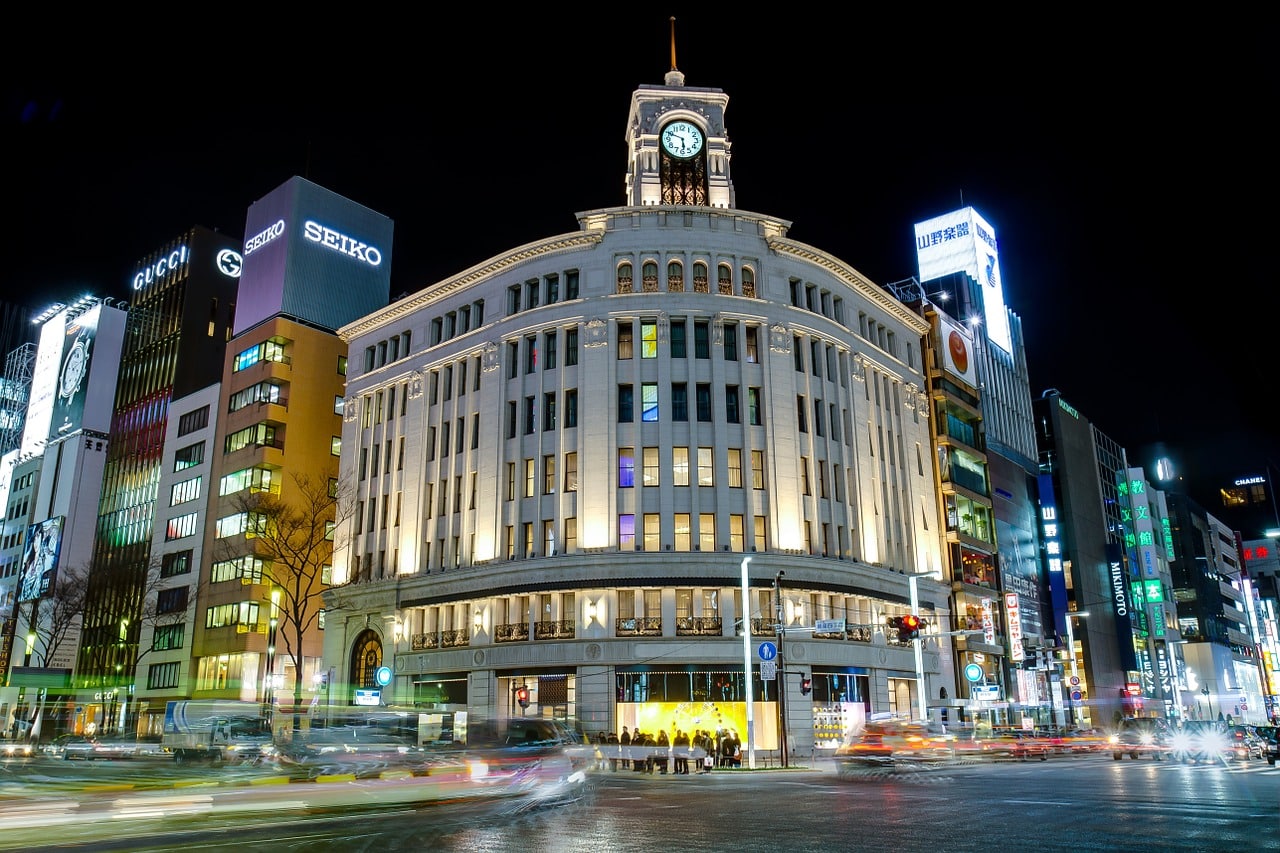 Johann's insight: "Tokyo's high society gather here for shopping, and you will find every single international luxury brand here. Limitless options for high-end restaurants and cocktail bars."
Akihabara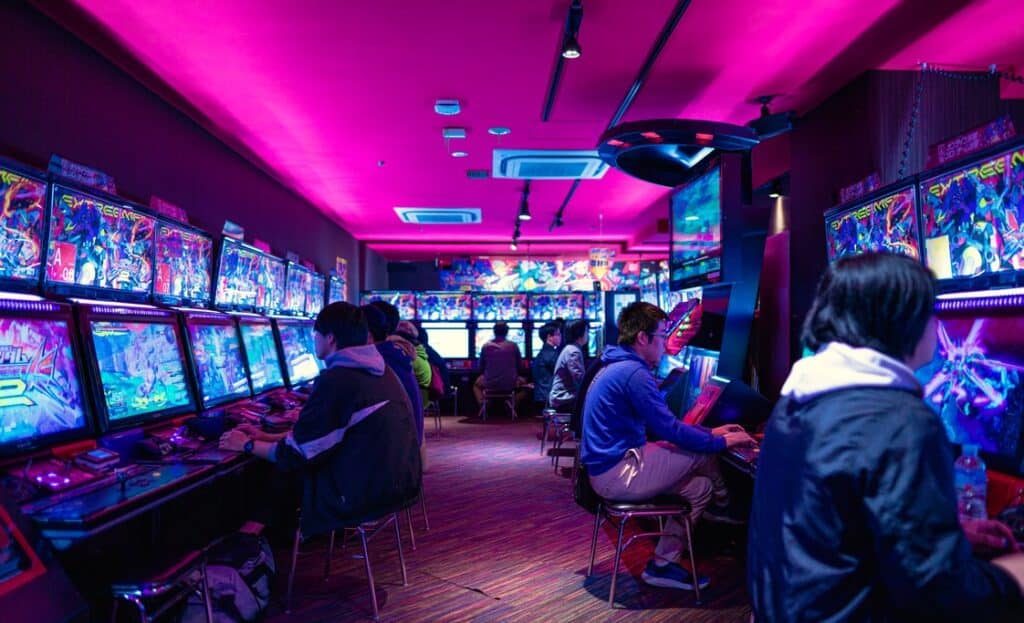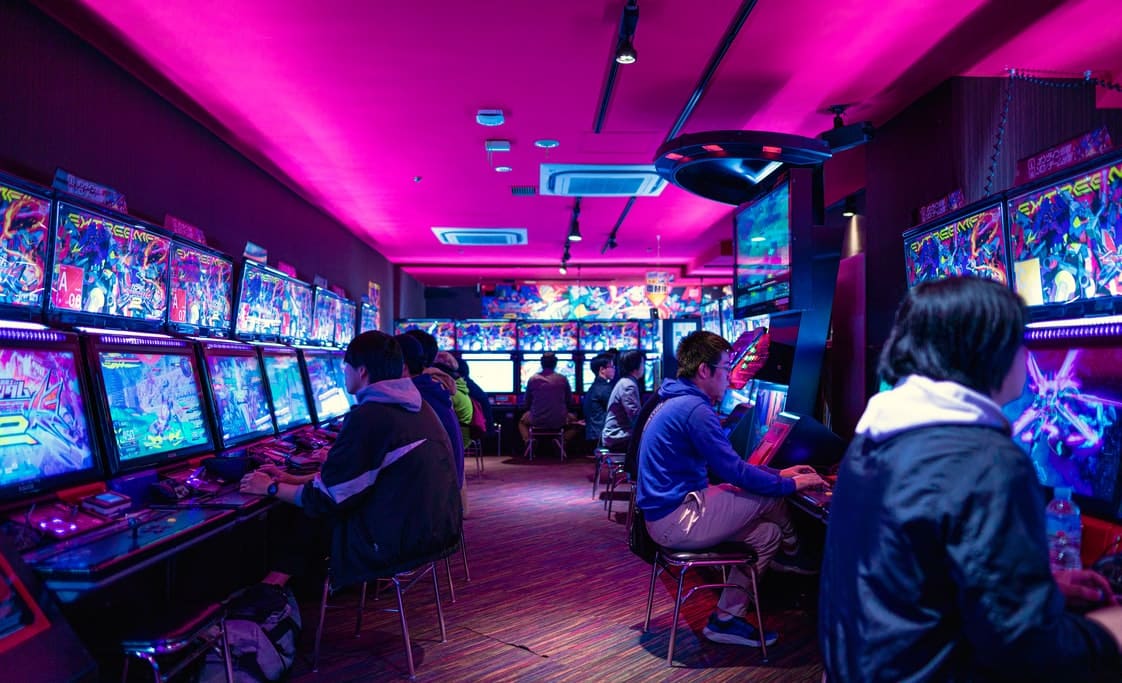 Nicknamed 'Electric Town', Akihabara is a nerdy paradise for gamers, but it's so much more than that. Yes, the place is like a pilgrimage for those interested in arcade games and electronic gadgets, with floor after floor of endless consoles and flashing lights and signals. However, it's also an area of counterculture where anime and manga shops prosper. Maid cafes are also prominent here, where 'kawaii' (cute) girls playfully serve visitors while wearing cosplay outfits such as French maid outfits.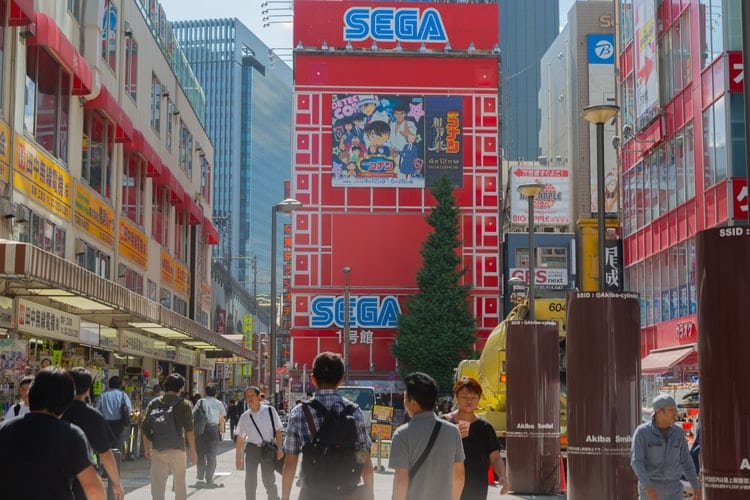 Johann's insight: "Deliciously weird, it's really worth an afternoon. Don't miss the enormous arcade games centres (up to 7 floors!), manga bookstores and figurines shops."
Shinjuku
This area is synonymous with the busiest train station in the world – Shinjuku station. Here we can find the tallest skyscrapers in Tokyo housing some of Japan's biggest companies, such as DoCoMo mobile in their building that is modelled on the Chrysler in New York. Visitors can plunge into the nightlife entertainment district of Kabukicho – Tokyo's equivalent of London's Soho – with its countless bars, restaurants, and pachinko parlours, as well as the infamous love hotels. Golden Gai is an atmospheric nightlife spot, a labyrinth of small bars and ikazaya, offering beer and sake as well as delicious Japanese finger-food. Each bar is dedicated to a particular theme, mostly based around movies and music, and most are only big enough to cater to less than a dozen customers each.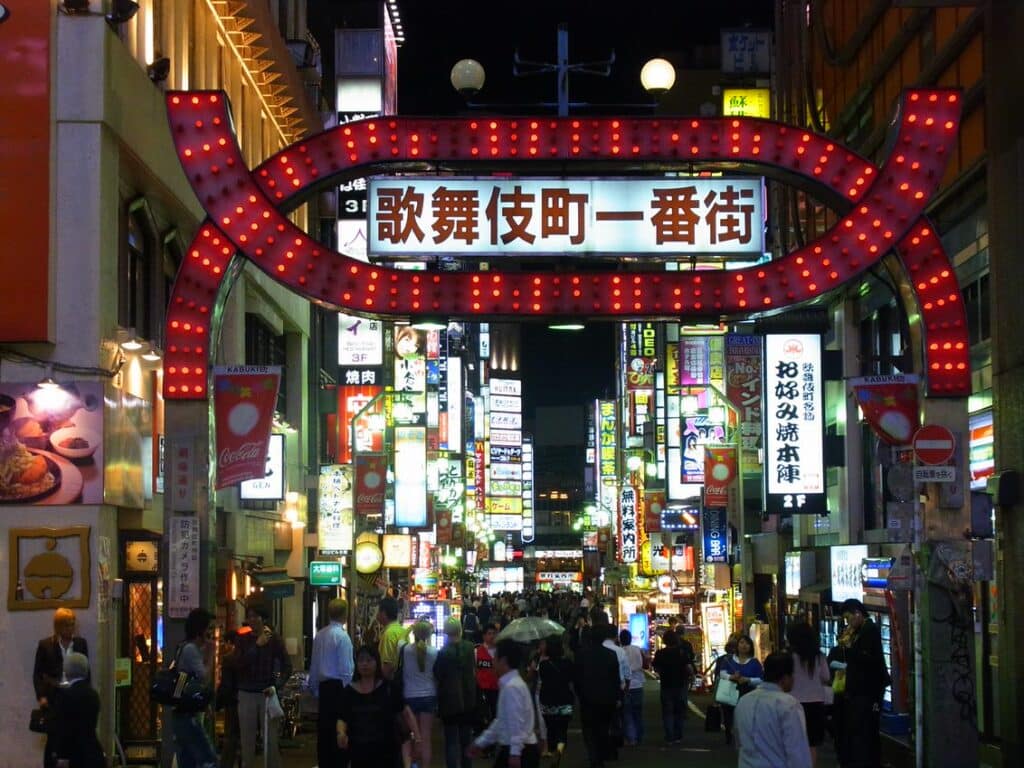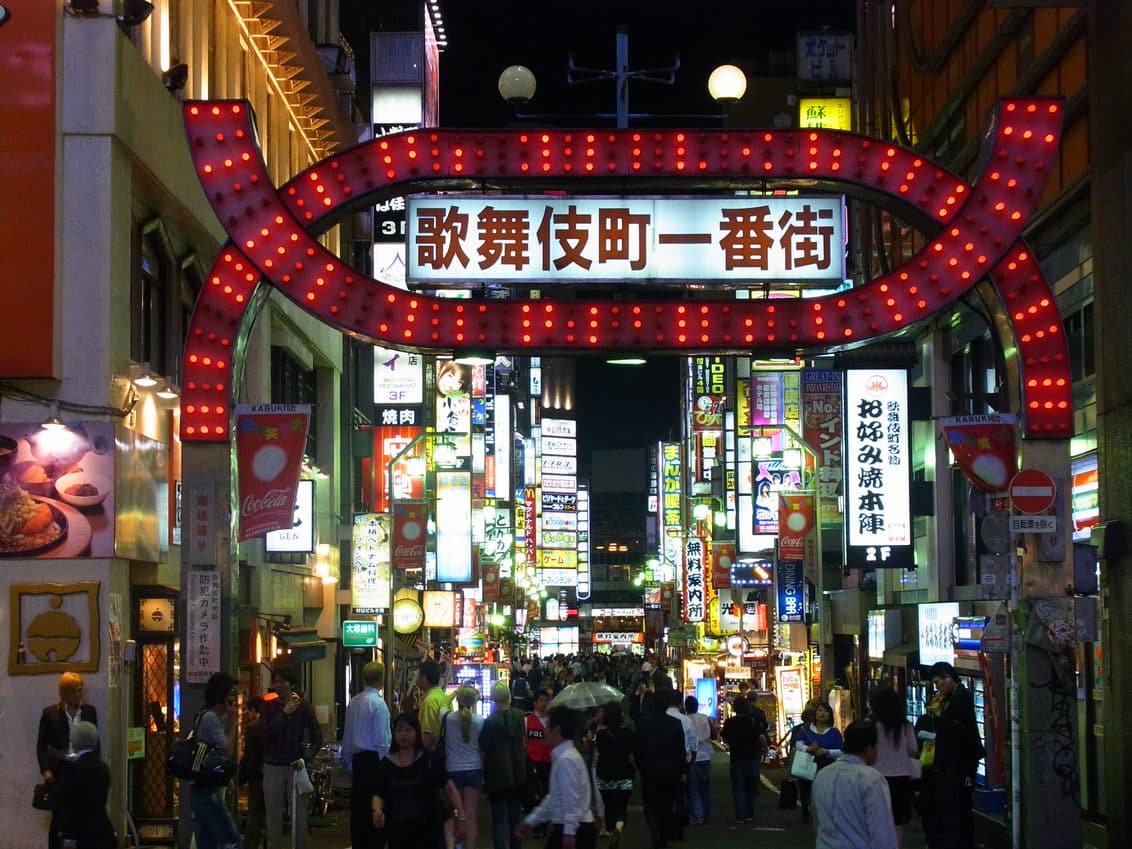 Johann's insight: "Shinjuku can be overwhelming, as it is after all the busiest train station in the world. Yet, if you know where to go, you will find hidden gems in backstreets filled with unique bars and restaurants."
Ueno
As Shinjuku is synonymous with its train station, Ueno the neighbourhood is synonymous with its park and zoo. Tokyo is blessed with a number of large parks, there are plenty of green spaces to recline on a bench with a book or enjoy a picnic. However, Ueno deserves special mention for two reasons. The first is that there are a few excellent museums in which to while away an afternoon – the Tokyo National Museum, the National Museum of Western Art, the National Science Museum, and the Tokyo Metropolitan Art Museum all have their homes here. The second is that the park truly comes alive during cherry blossom season if visitors are fortunate enough to be here in spring.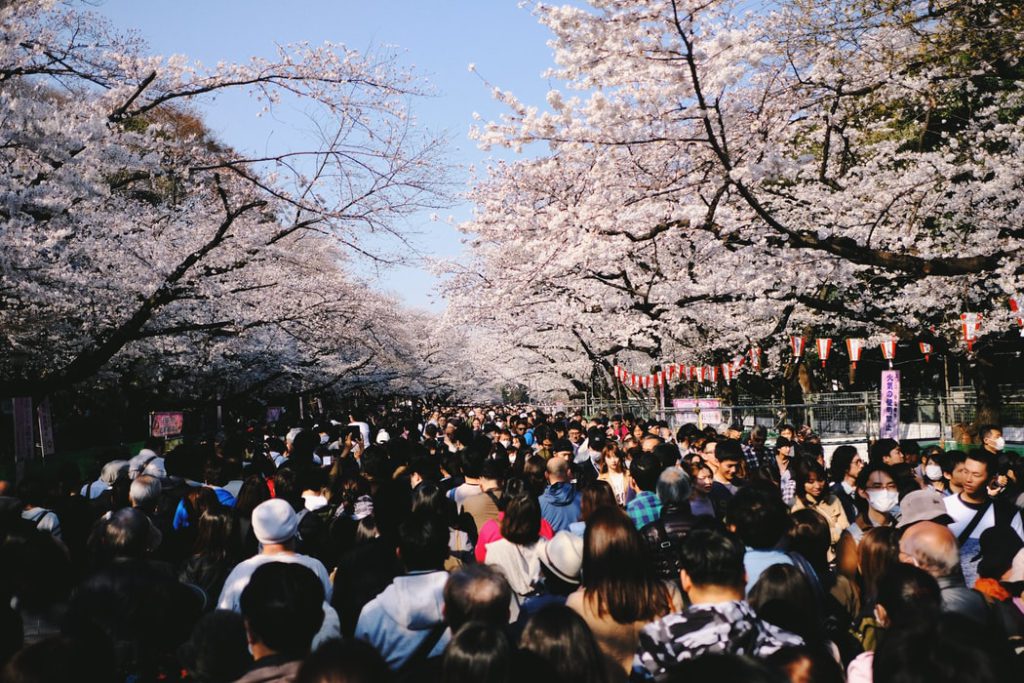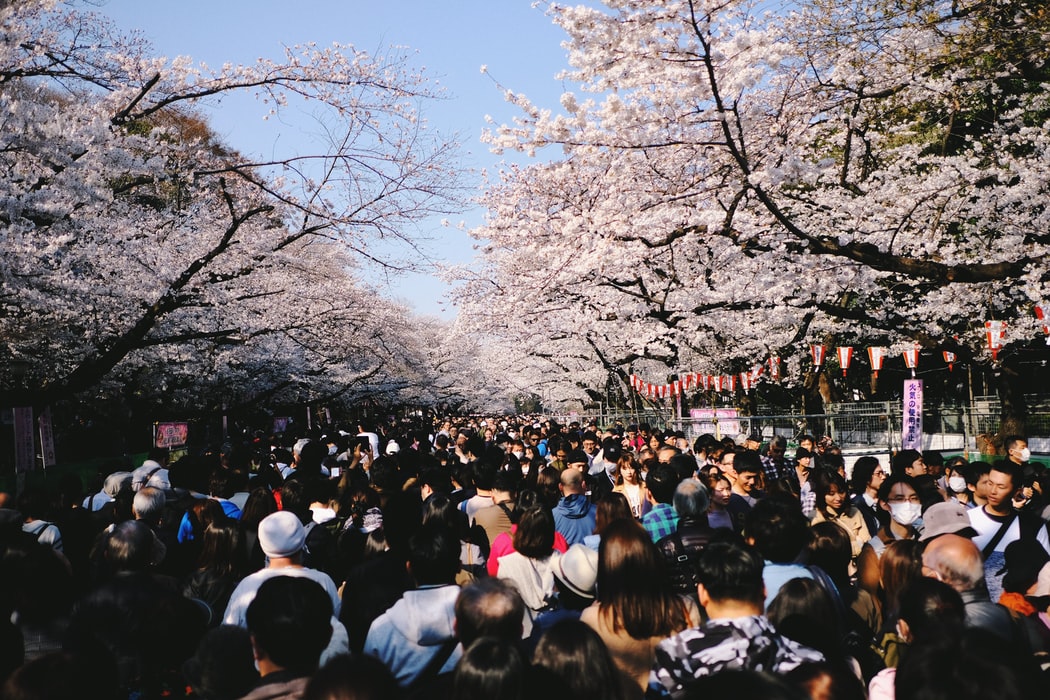 Johann's insight: "Ueno park is definitely a highlight of the city, especially during cherry blossom. But the neighbouring lotus pond, beautiful in summer, and Ameyoko, vibrant shopping street, are also worth a visit."
Shimokitazawa
Shimokitazawa manages to create that small-town feel within this mega-city. It has transformed from a farming community into one of the hippest, laid-back neighbourhoods in the city. Here is the best place to discover hipster coffee shops, small trendy eateries, and effortlessly cool clothing & record stores – probably while being passed by suave-looking locals on vintage bicycles. Most of the smaller streets are pedestrianized, so visitors can wander at a relaxed pace through this peaceful haven within the chaos.
Johann's insight: "One of my favourite neighbourhoods. Quite representative of the "real Tokyo", the one tourists don't go to. Ideal to dive into an afternoon of local life, strolling the streets filled with hipster cafes and vintage shops."
Koenji
Koenji is similar in tone to Shimokitazwa but feels edgier. Visitors will find second-hand vintage stores and coffee shops here too, but it is most renowned for its craft beers and live music almost every evening. It carries the air of once being hailed the punk centre of Tokyo, and its concentration of curry-houses have also seen it dubbed 'Little India'.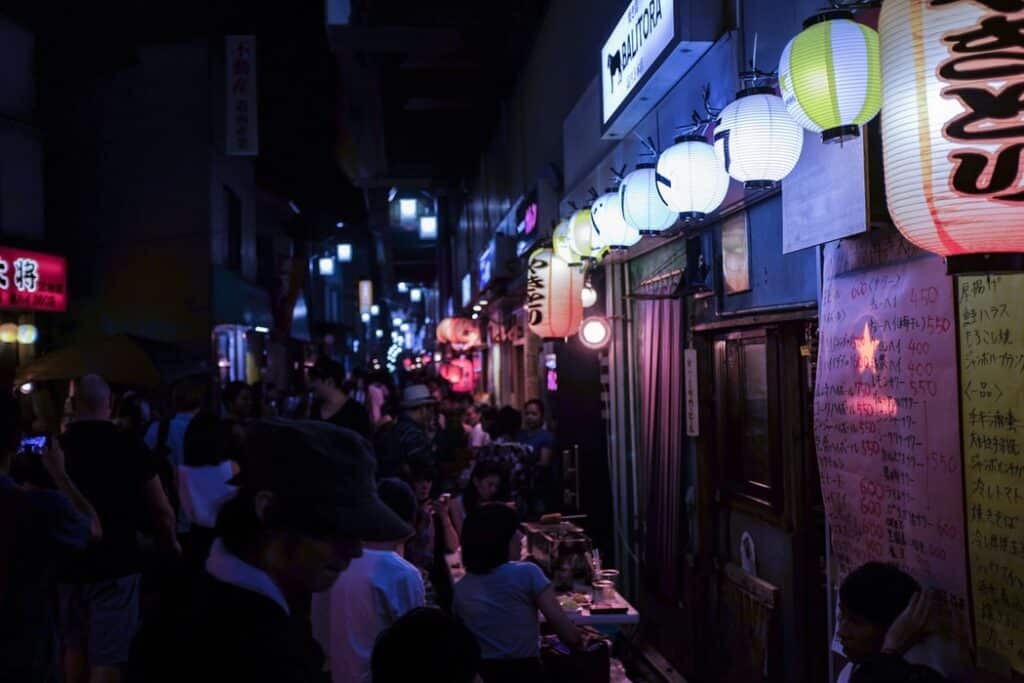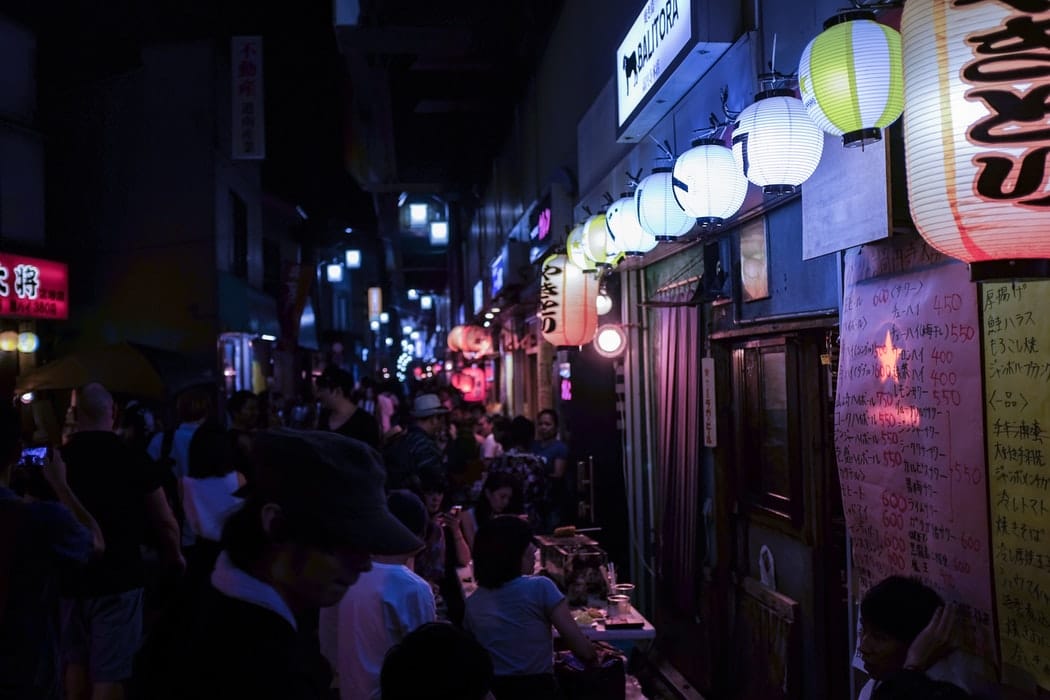 Johann's insight: "Similar to Shimokitazawa but slightly more bohemian, Koenji is also a good place to experience local life. Here, there are more izakaya (local bars) than coffee shops and loads of vintage shopping options."
Roppongi
Roppongi is one of the few nightlife areas that specifically target foreign clientele, and as a result, has a reputation for being a favourite hangout place among ex-pats. It can also be notoriously expensive, and visitors are wise to carry cash rather than cards for a night out here. Roppongi Hills is a vast building complex that features offices, shops, restaurants, and an observation deck with panoramic views of the city skyline. At its top, the Mori art gallery hosts exhibitions by some of Japan's most cutting-edge artists as well as the occasional display of traditional Japanese arts.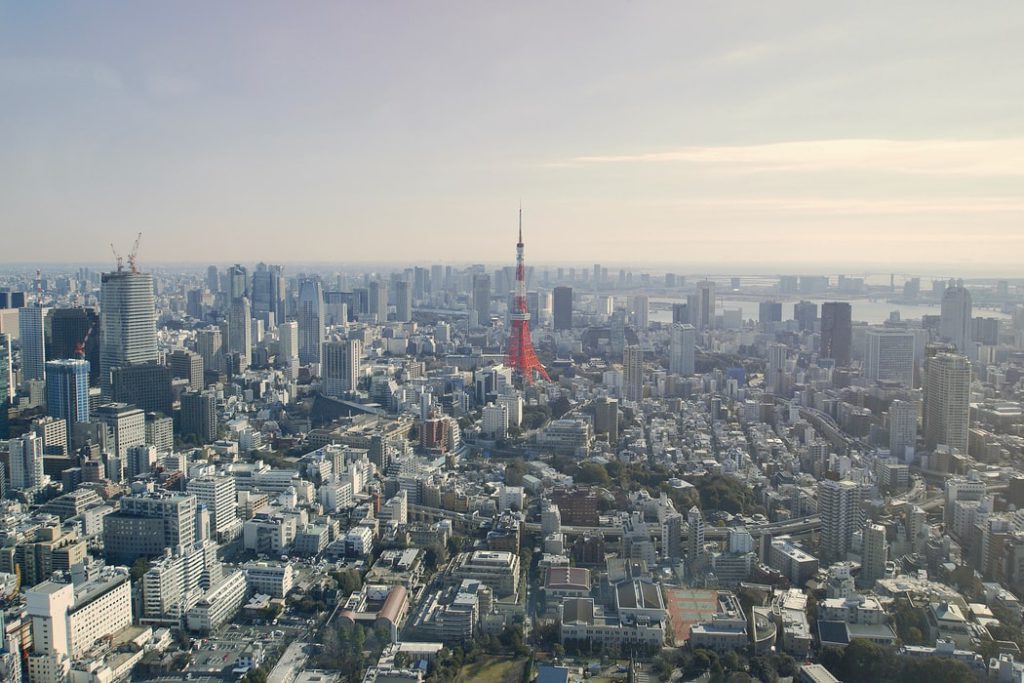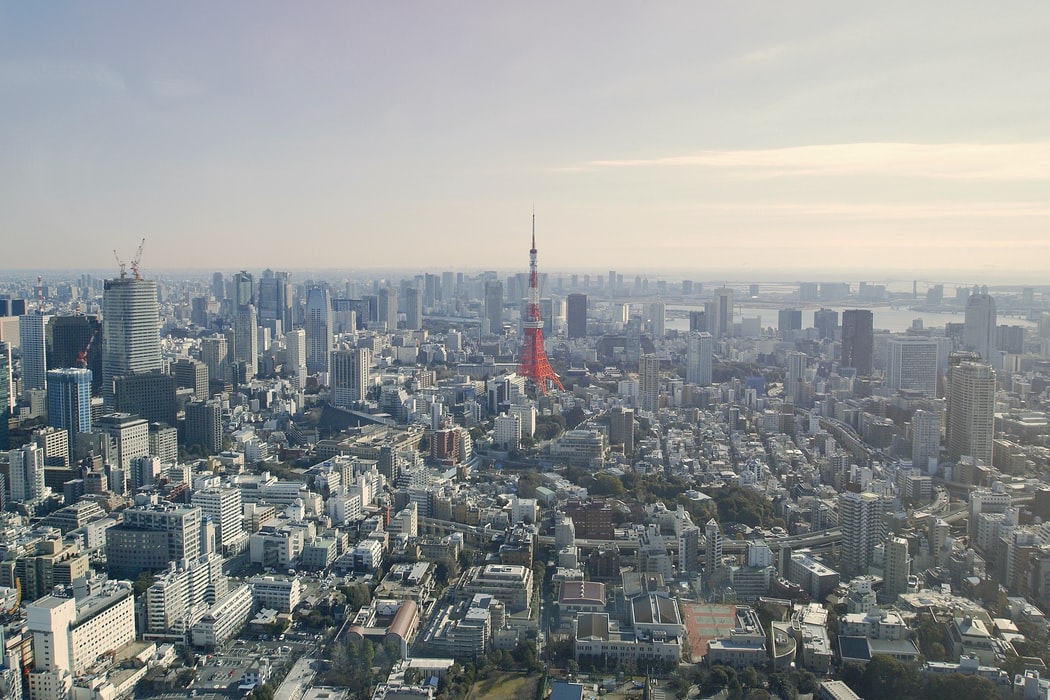 Johann's insight: "Nightclubs and fancy bars in a very international atmosphere. Definitely, Roppongi is a must if you like to party!"
These Tokyo neighbourhoods offer a vast array of experiences for visitors. Whether tempted by an izakaya bar crawl, an afternoon spent appreciating the joys of modern art, or the prospect of finding a hidden gem and a bargain in a backstreet vintage shop – there is a neighbourhood to suit every taste and interest. Tokyo also has an extremely reliable and convenient public transport system, but this vast city can be a nightmare to navigate for first-time visitors. Our reservation team experts and Discova guides can easily help to design tours based around individual interests, so please don't hesitate to contact our teams.