Discova has a longstanding commitment to generate alternative income for the communities we work with. It's part of our broader objectives to ensure that tourism's impact on communities is mutually beneficial.
With the ongoing pandemic resulting in reduced visitors to these areas, we have had to find other ways to assist these communities.
That's why, when our attention was brought to an irrigation issue in the village of Manggis, Bali, we were eager to help in any way that we could. The result has been a blossoming relationship looking ahead to the future as we help to develop an organic farming project in cooperation with the villagers.
Watch the video below for an overview of the project.
Where It All Started
In Manggis village in Bali, Indonesia, the villagers' primary source of income is farming rice. Therefore, they are heavily reliant on fully-functioning irrigation systems to ensure year-round harvests. So, when an irrigation pipe breaks, this causes enormous problems for the farming community. This is what happened in December 2019, and after numerous attempts to amend the issue, it was realised that expensive new materials would be needed to fix the pipe.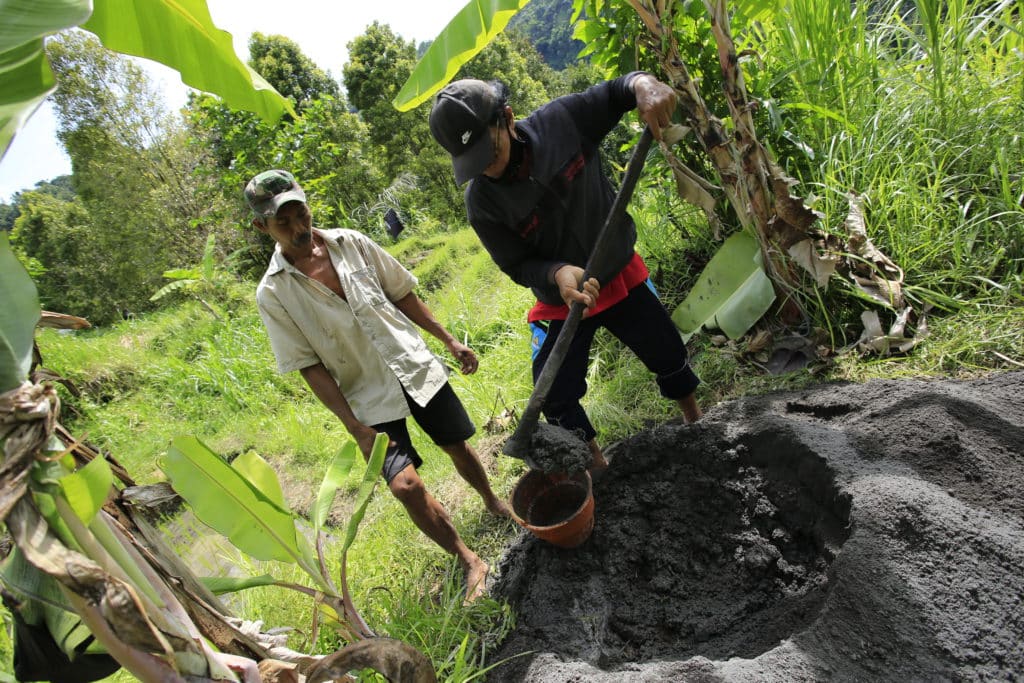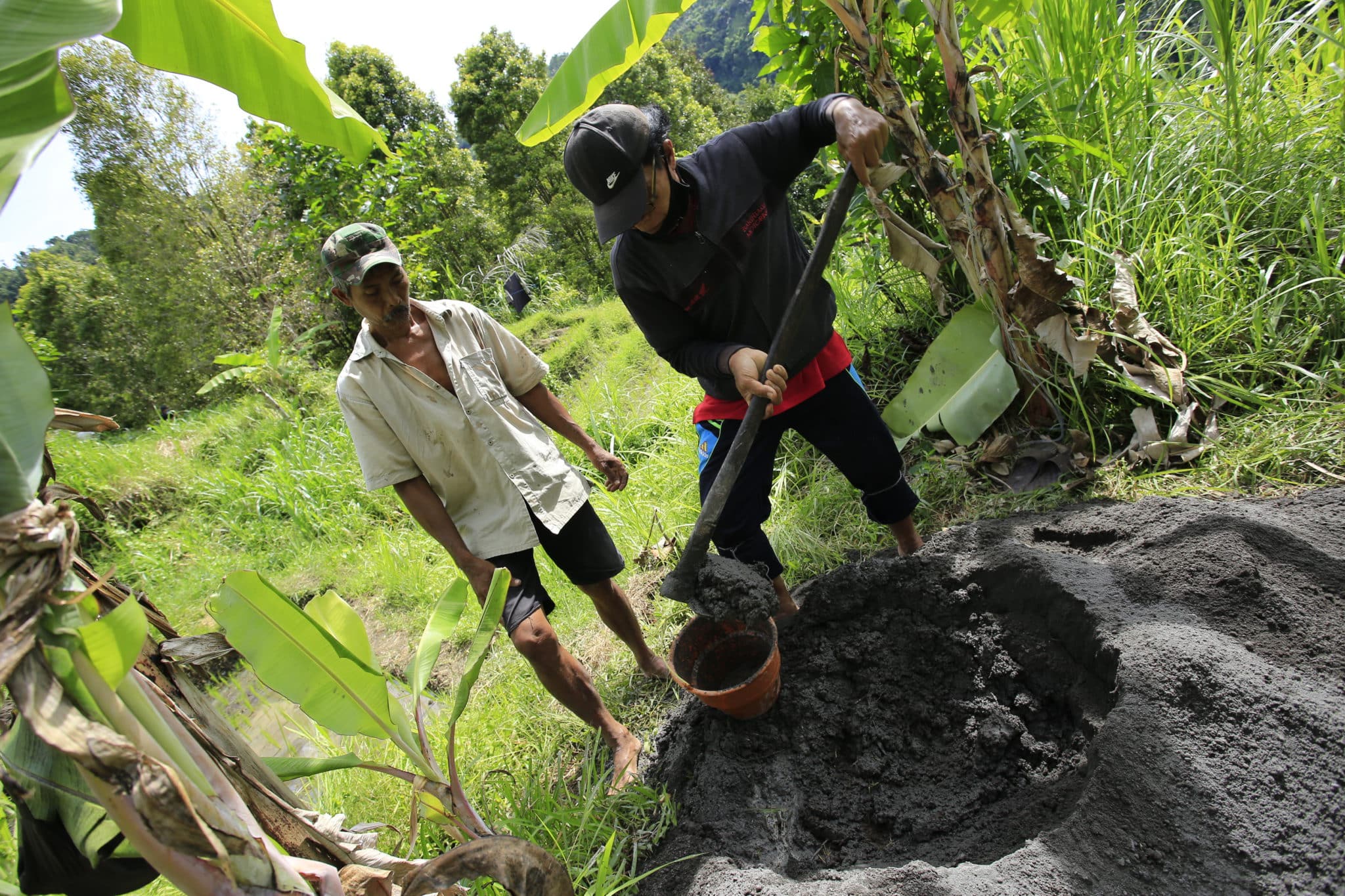 This is where Discova has partnered with Bali Rare Paduraksa (BRP) to fix the initial irrigation issue and educate farmers on organic and sustainable farming techniques to diversify their crops. BRP is an independent association which educates farmers on organic and sustainable farming in Bali.
The Work So Far
The pipes have already been installed, allowing the water necessary for rice farming. However, as was discussed in meetings with Discova in December 2020, the villagers want to convert some of the lands to planting different crops.
An agreement was made to undertake some knowledge-sharing initiatives. With this new relationship, there is a view to developing some longer-term tourism activities with this community. With the move to organic farming methods a trend in Bali amid a growing realisation of the health benefits of organic products, it was decided that Discova would finance workshops to teach the farmers all the facets of organic agriculture. These workshops have already begun, with two half days of theory related to organic farming and 2 full days of hands-on practice making liquid and dry fertiliser.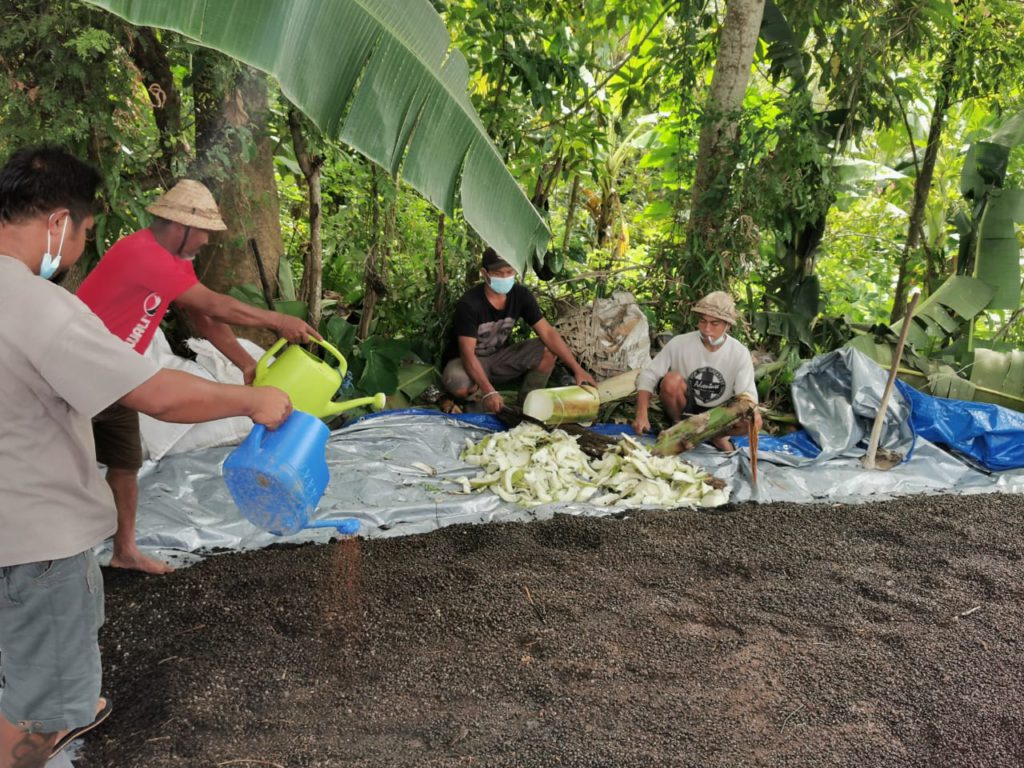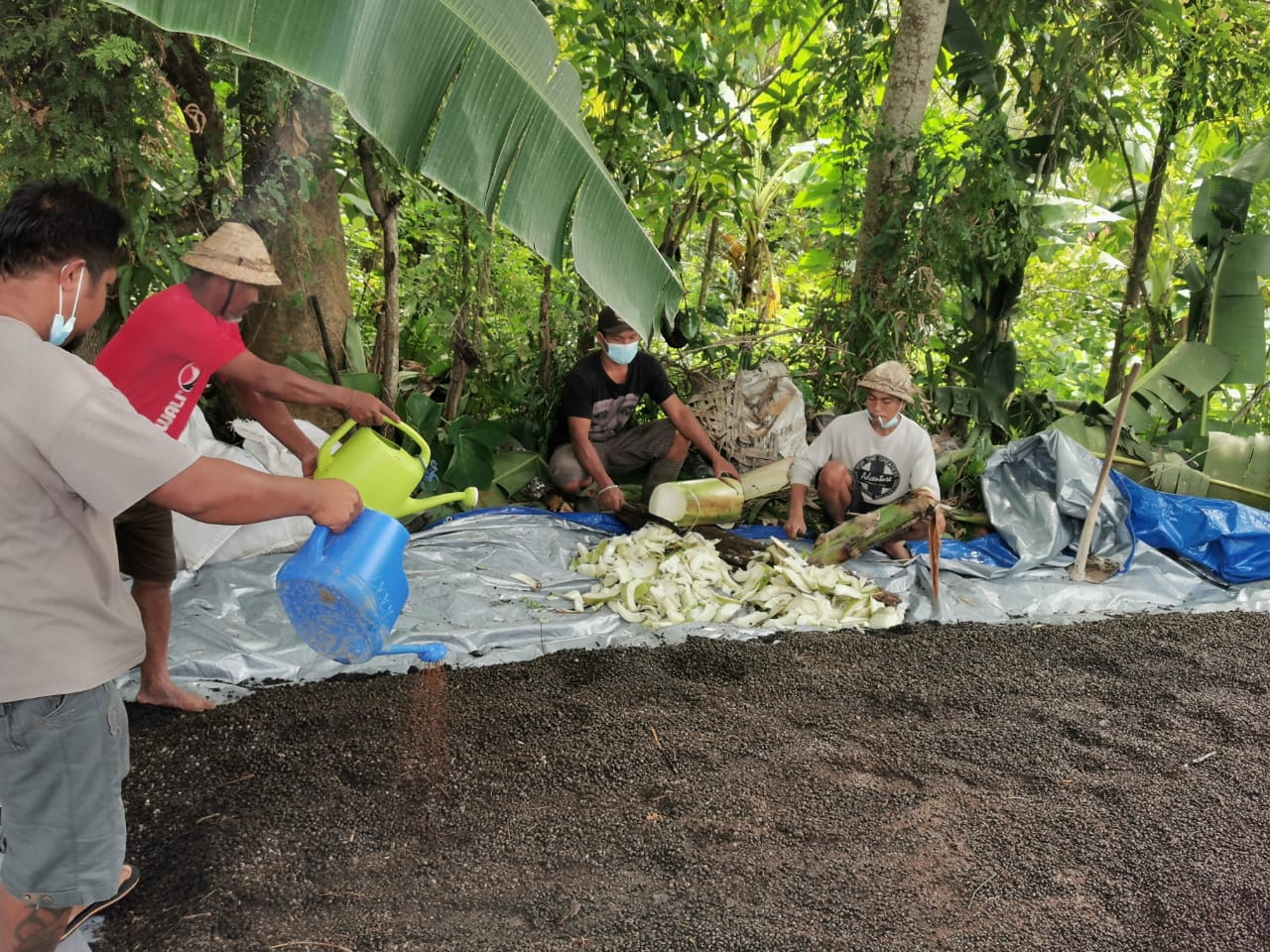 Peter Christiansen, Indonesia Country Manager for Discova, explained: "We are very excited to help the farmers of our communities generate additional income, while also supporting Bali's growing organic farming movement. Starting the first batch with 22 farmers and 3 hectares of land, I have been surprised by the local people's interest and enthusiasm to move away from traditional farming. They are focused on a healthier environment, but also want to ensure they eat healthier, especially their kids."
Looking Ahead
Innovating the farming techniques and moving toward more sustainable farming is merely the first phase of our work together. The second phase is to help the community sell their products.
As, Ayu Kristiana, Assistant Country Manager for Indonesia and heavily involved in the project, explains: "When we see the enthusiasm and happiness of the farmers, we know we have done something good. However, for the next stage, we also want to keep our commitment that Discova will continue to provide assistance in selling those organic products, channelling them to our partners such as hotels, cafes and restaurants."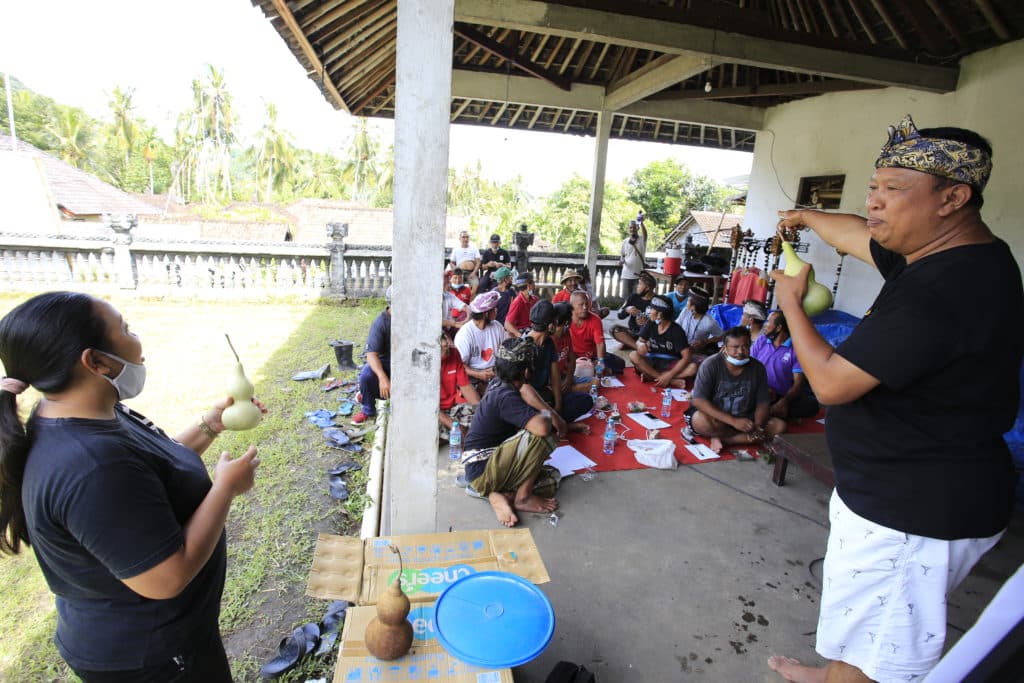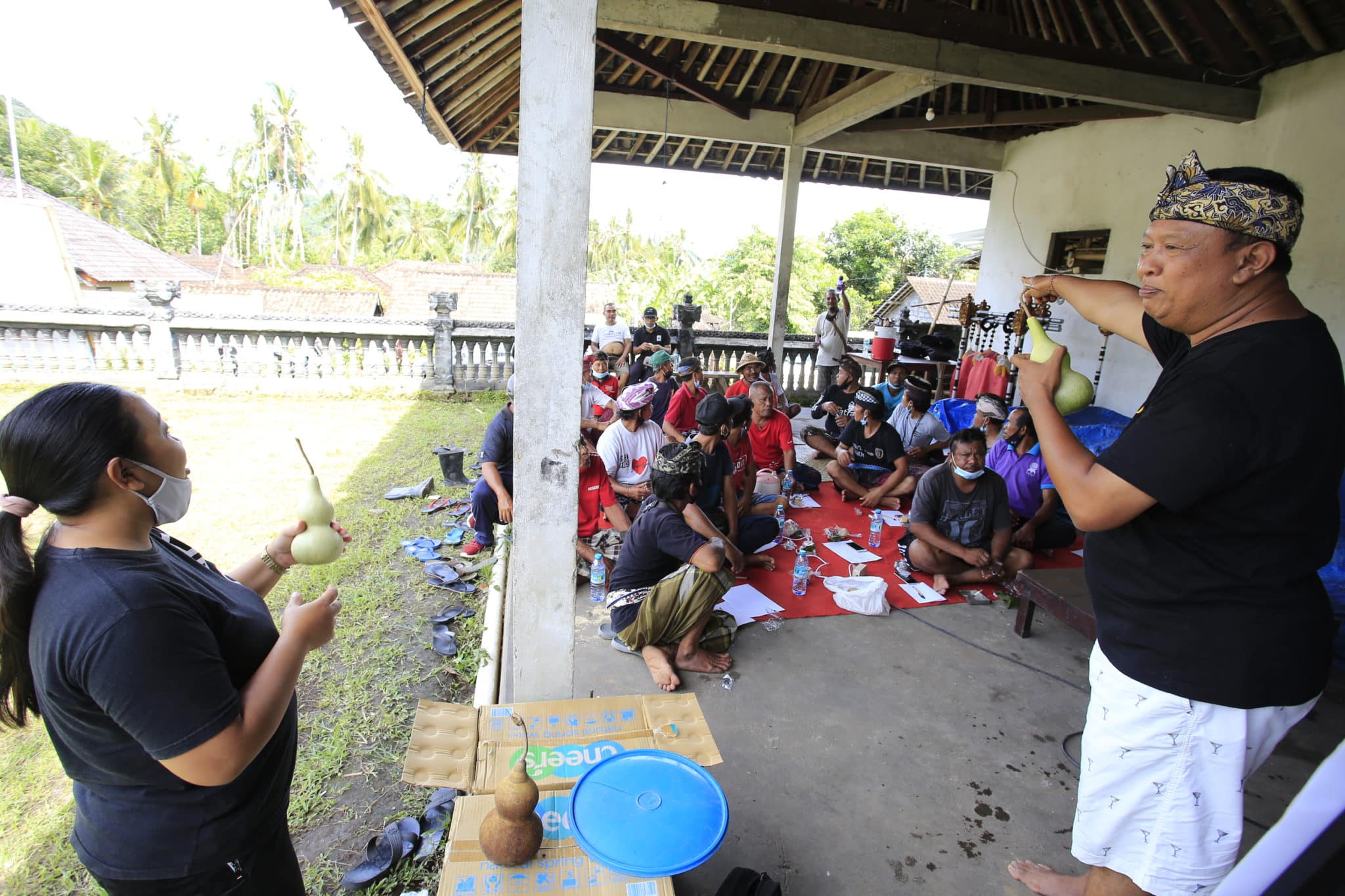 We hope to invest significantly in the youth in the community to give them the business acumen and skills necessary to help sell their products in the future. They will also learn how to market themselves as a tourist destination. Furthermore, we hope to leverage our longstanding relationships with hotels and suppliers in the area to put them into contact with this community, thereby facilitating a supply chain.
Evan Burns, Area General Manager Bali for Cross Hotels & Resorts, stresses the importance of sustainably-produced products. "I am always looking for farm-fresh vegetables and sustainably-grown ingredients for our hotels' restaurants, so I am very excited by this new farm-to-table project. I am also proud to be working with Discova Indonesia to promote a more responsible, traceable, and transparent farming in Bali."
As mentioned, Discova's initiative is part of its longstanding commitment to a more sustainable tourism which directly benefits local communities where it operates. Still, the hope is that this is the beginning of a relationship that brings more of our business to the area too. The village of Mangis and the surrounding rice fields is situated in an area of astounding natural beauty. Once international tourists begin to return to Bali, we want them to come and experience Mangis as a destination. "We will help our communities build their own businesses providing cooking classes, trekking, and cycling experiences to our travellers, generating more income for our communities," explains Peter Christiansen. "We have a dedicated team solely focused on this going forward."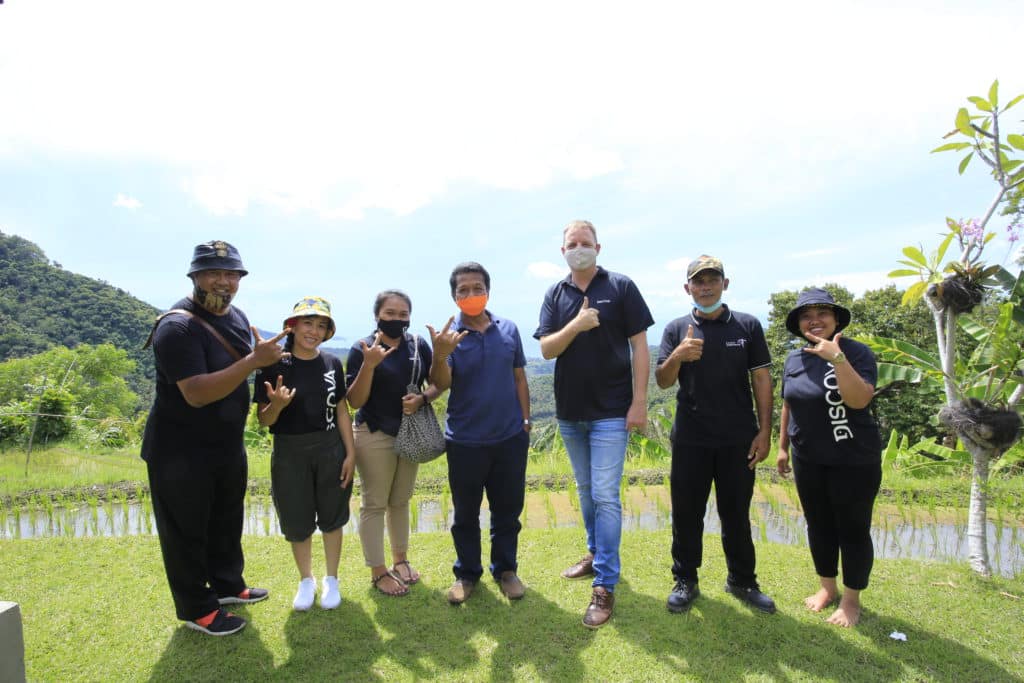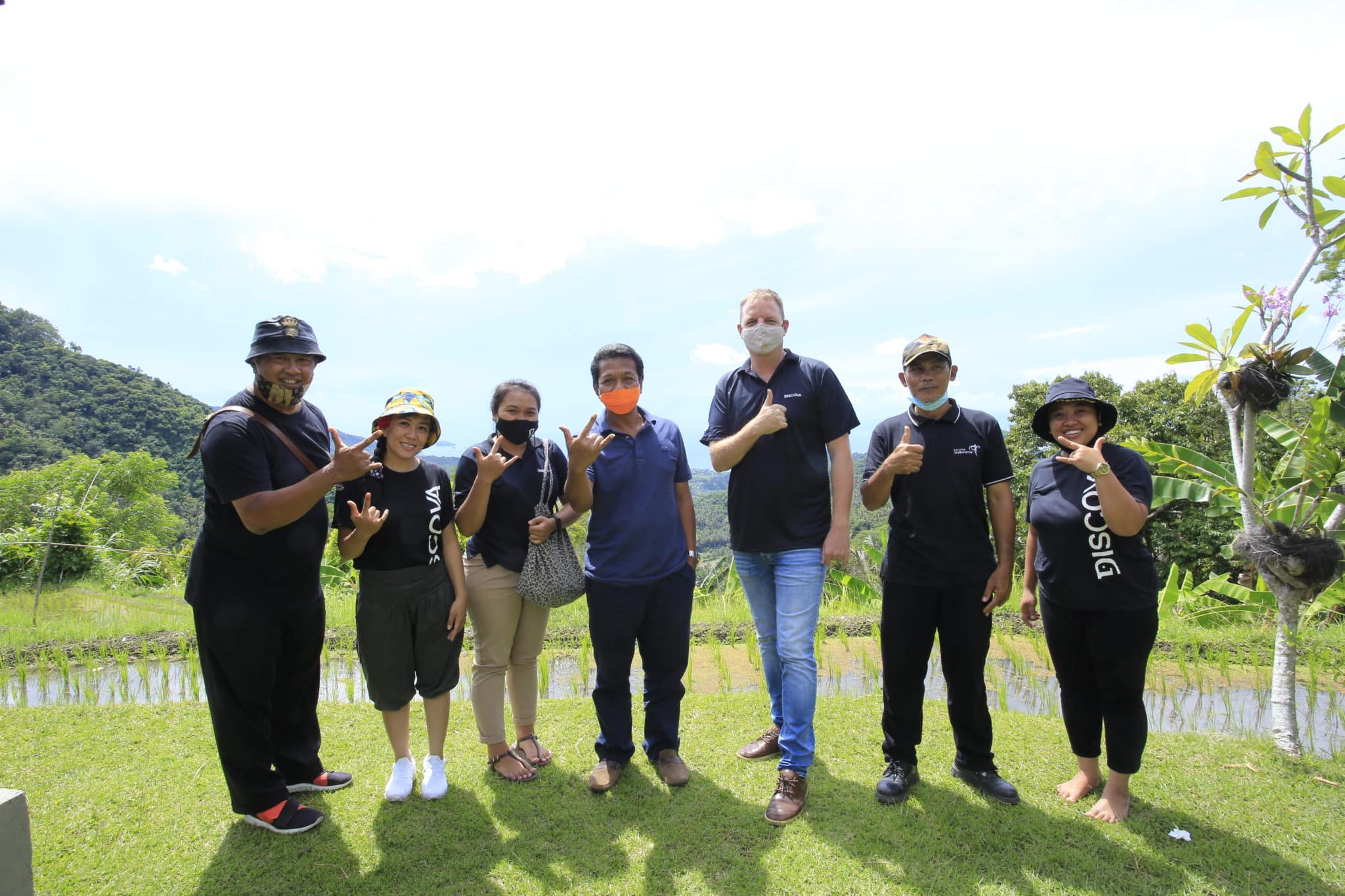 A further objective for the future is to turn the initiative into an educational exercise for others too. Our Educational team, already directly working with 5 other communities in Cambodia, Laos, Thailand, and Vietnam since 2007, will cooperate with this Indonesian community. The aim is to bring students into the villages to observe the work, study the process, and understand the supply chain as transferable skills they can take forward.
It's fair to say we're just at the beginning of a long, ambitious, but exciting project in Bali.
If you are interested in learning more about our projects or want to get involved in any way, please reach out to our education team here.