Singapore is a captivating destination to visit, where east meets west, an ultra-modern forward-looking metropolis with an eye on the past, where sleek skyscrapers intertwine seamlessly with nature. We believe a Singapore one week itinerary is perfect to really explore this destination.
It's no surprise that your customers are drawn by the intriguing mélange of cultures, seen in the varying districts of Chinatown, Little India, and Kampong Glam, and in the tantalising cuisine to be found in the hawker centres across the city. It's no surprise, also, that the iconic Marina Bay, with its dazzling conservatories and its marvellous supertrees, should entice the curious traveller. Beyond the city itself, its outlying islands offer up green spaces, pristine beaches, and natural reserves that serve as havens for a wide array of wildlife.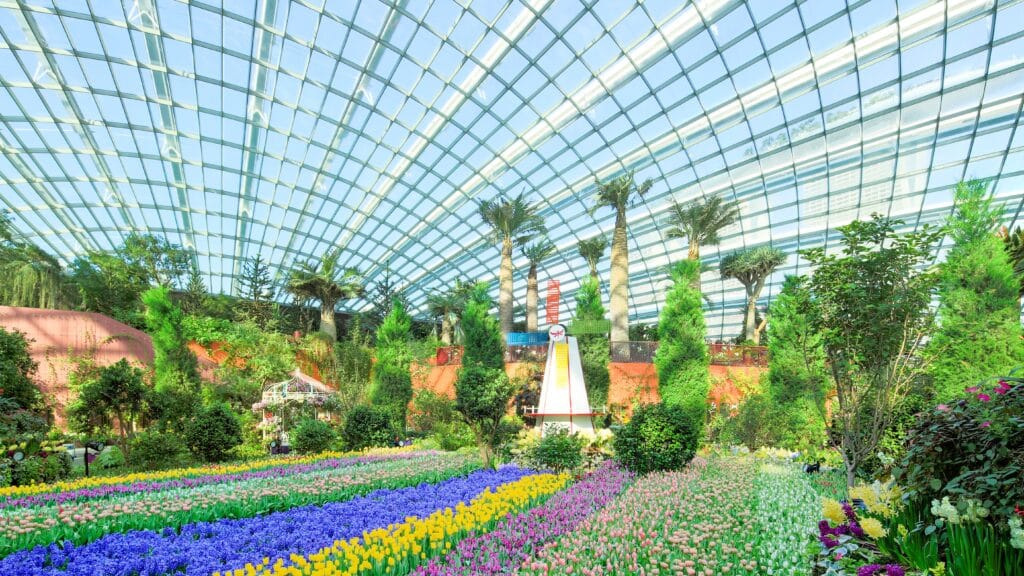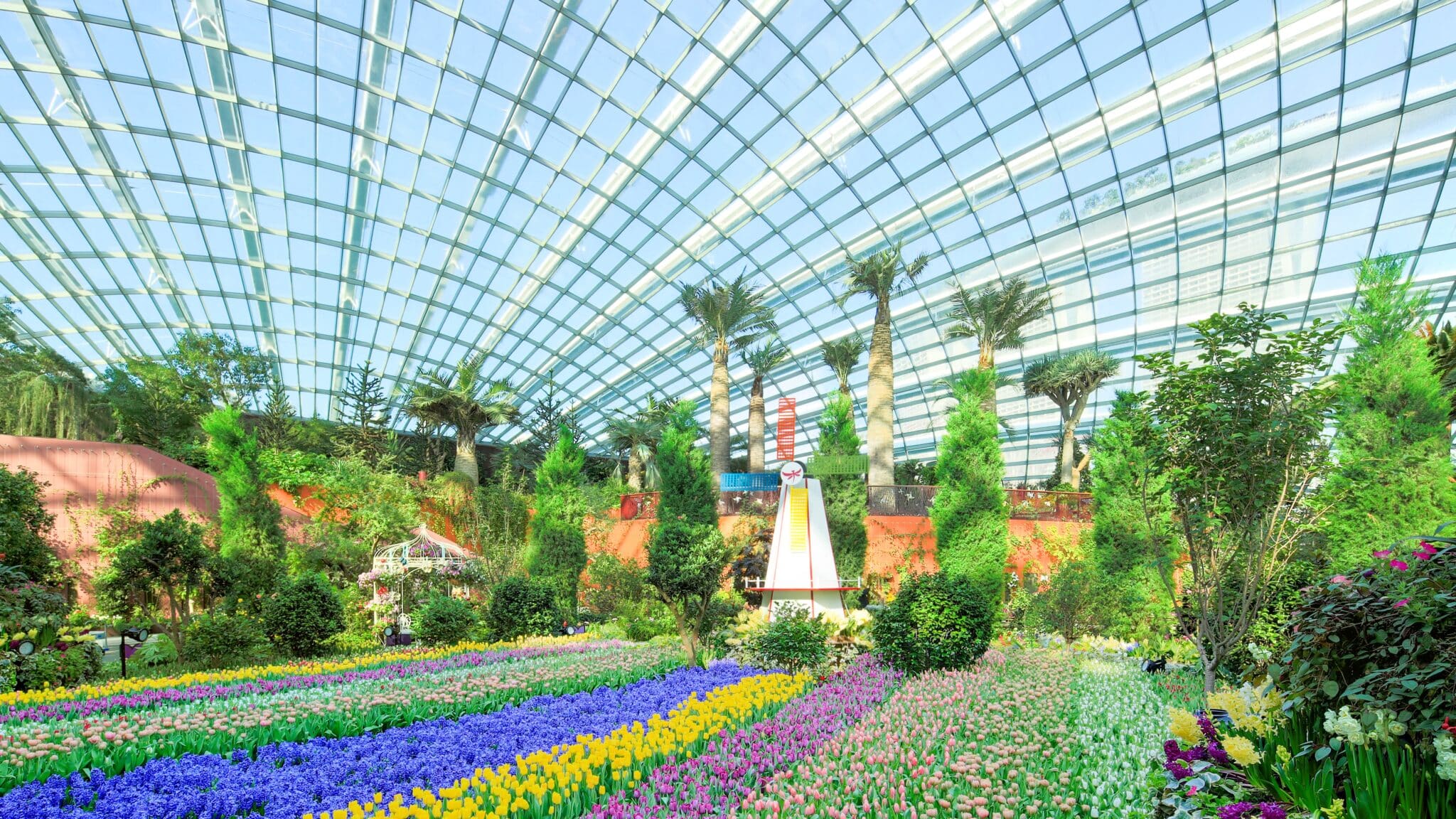 When inbound travel is more widespread, we want to offer your customers new and unique experiences when exploring Singapore. That's why we've worked hard to put together this innovative itinerary to help travellers discover the lion city, featuring activities you can't find anywhere else.
Singapore One Week Itinerary: Day 1
Travellers arrive at what is consistently voted the world's best airport – Changi, somewhat of a tourist attraction in itself with excellent shopping facilities. After the usually outstanding smooth-sailing experience through the airport, we waste no time getting to grips with the city on our Night Scenes of Singapore tour.
Travellers enjoy a relaxing 25-minute ride aboard the iconic bumboat along the scenic river in Singapore, from Clarke Quay to Merlion Park Jetty. Along the way, visitors can marvel at the iconic skyline, taking pictures of the emblematic Marina Bay Sands while also learning about the city's story. Thanks to the guide's commentary going past the original Raffles' landing site, visitors will already begin to understand the journey from a small trading port to the international powerhouse that Singapore is today.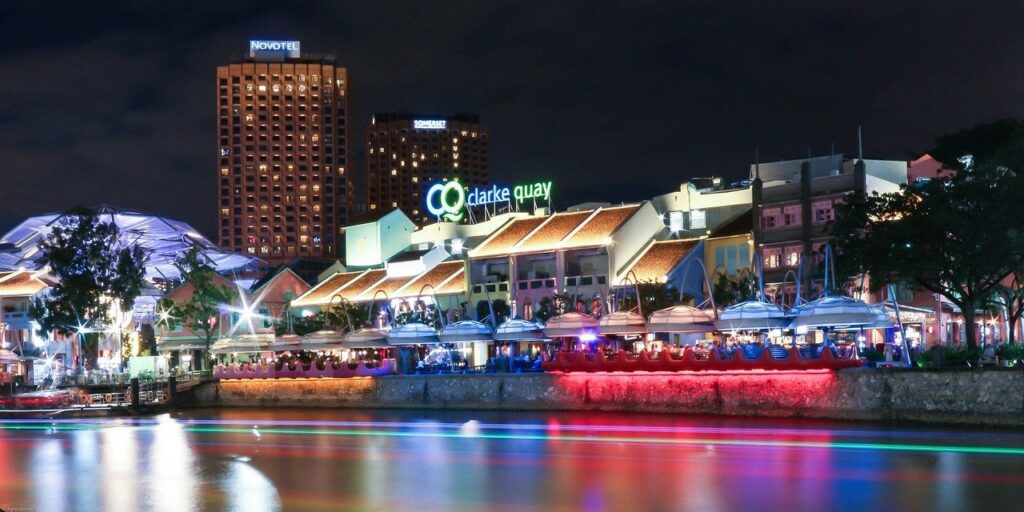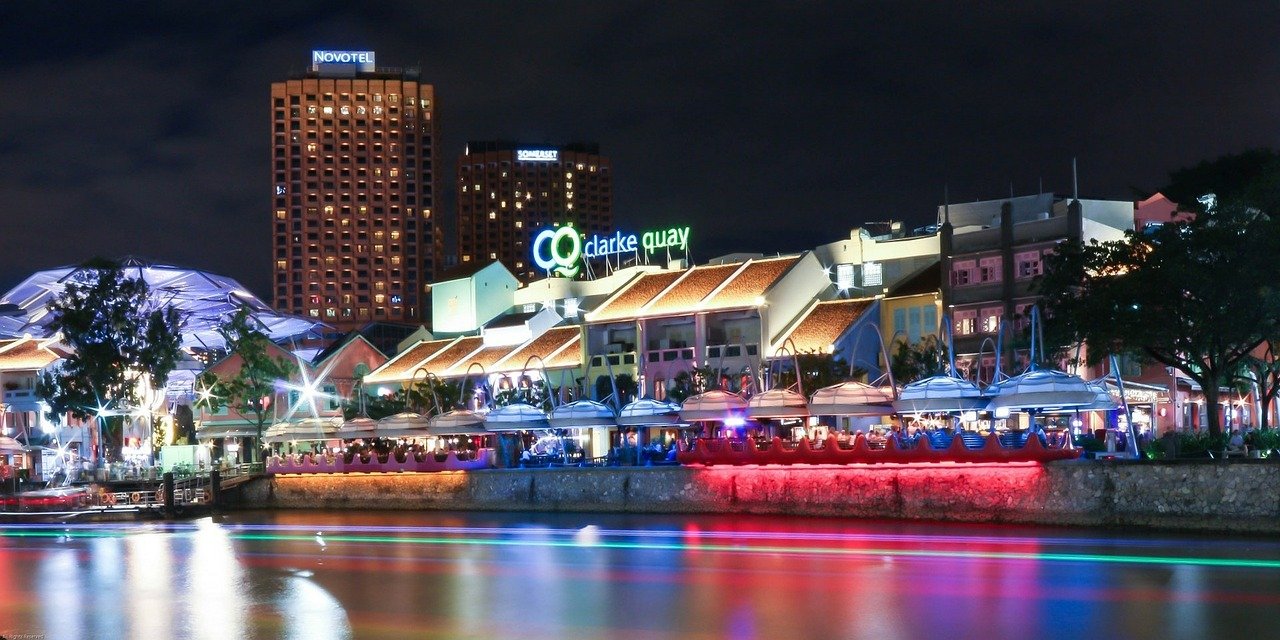 After the pleasant ride and considering the longer voyage travellers have taken to reach Singapore, we think it's time for a first-night treat. We take travellers to the stylish Lantern Rooftop Bar at the Fullerton Hotel where they can appreciate panoramic views of the waterfront and cityscape. It's also the first chance – why waste any time? – to sample the world-famous eponymous cocktail, the Singapore Sling. It's a gin-based cocktail with a compelling story, made famous at the Long Bar in the Raffles Hotel. So, sip on the drink, take the edge off, enjoy the lavish surroundings, and look forward to the rest of the trip.
Day 2: Melting Pot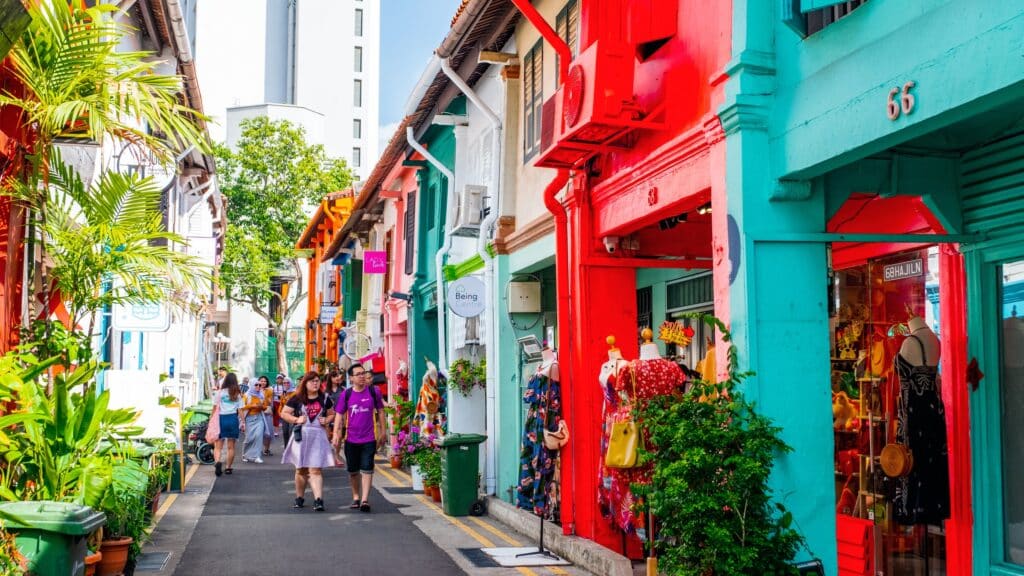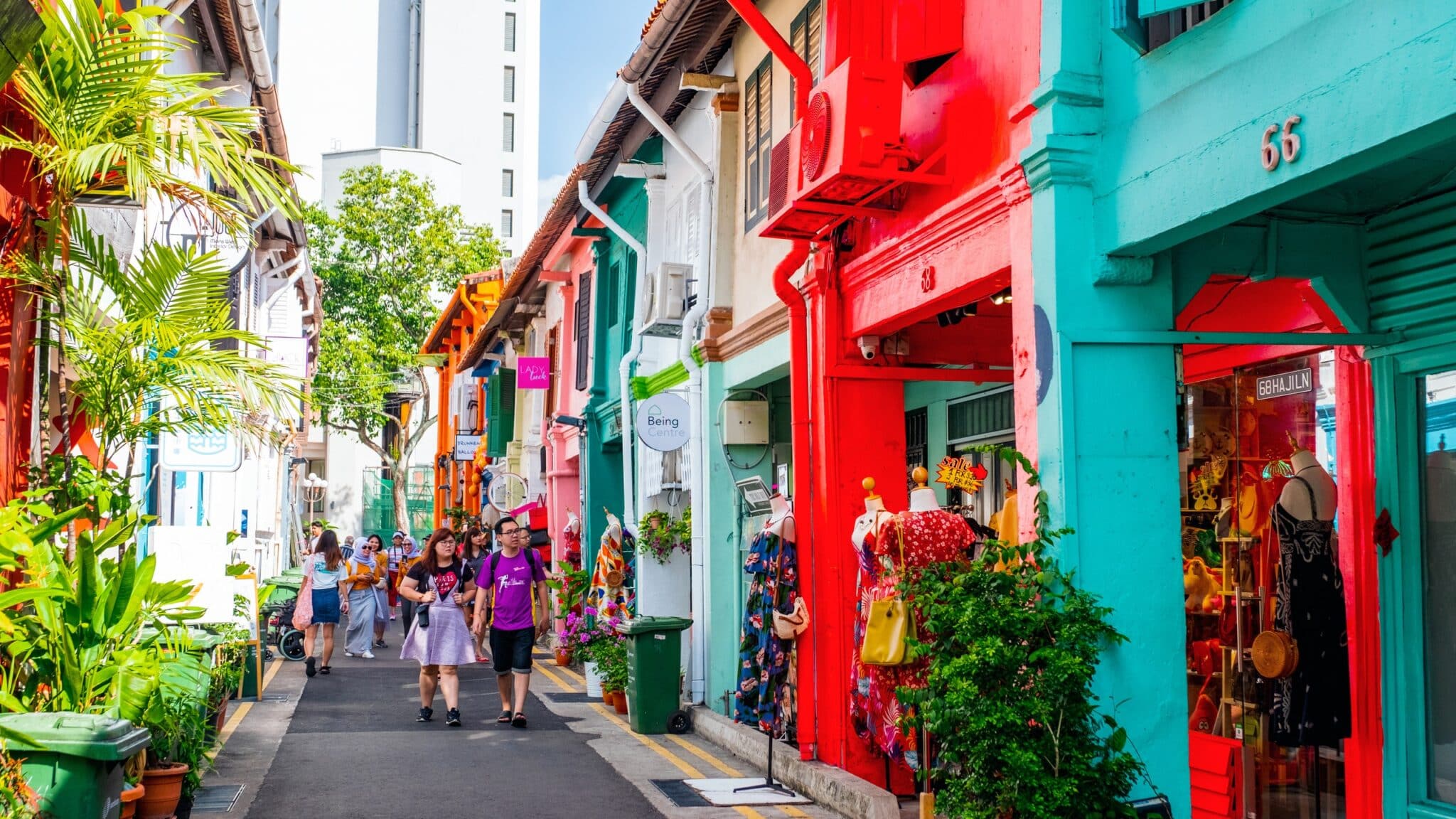 Spend a day exploring Singapore's three major ethnic enclaves, and in turn, appreciate the story of how Singapore grew to become the fascinating cultural melting pot it is today. Set off first to Chinatown, a glittering blend of old and new, where traditional medicinal halls and goldsmiths sit alongside hip hotels and restaurants. Wander through the streets toward the breathtaking Buddha Tooth Relic Temple and Museum – a scarlet-red monolith built in traditional Chinese style.
Continue to Kampong Glam, the traditionally Malay ethnic enclave in Singapore and the city-state's oldest urban quarter. First, stop at the landmark Sultan Mosque and admire its captivating golden dome, the biggest and most impressive in Singapore. Hang out in this area for a while to browse the shops selling traditional wares and exquisite fabrics. Then, head to Arab Street, home to stalls selling handmade perfumes and traditional Malay dresses.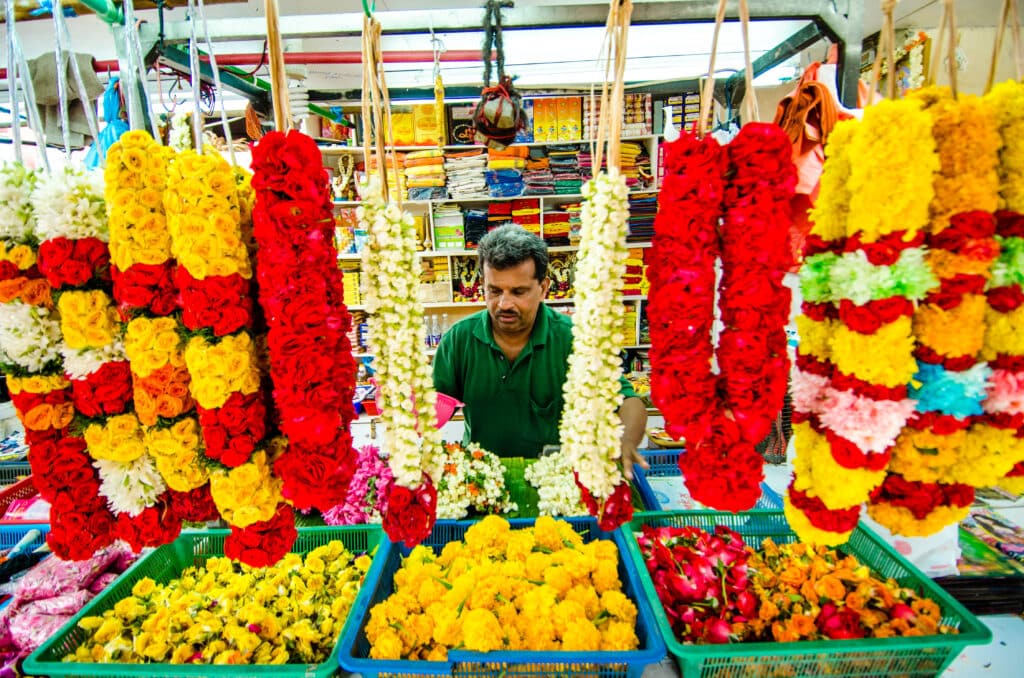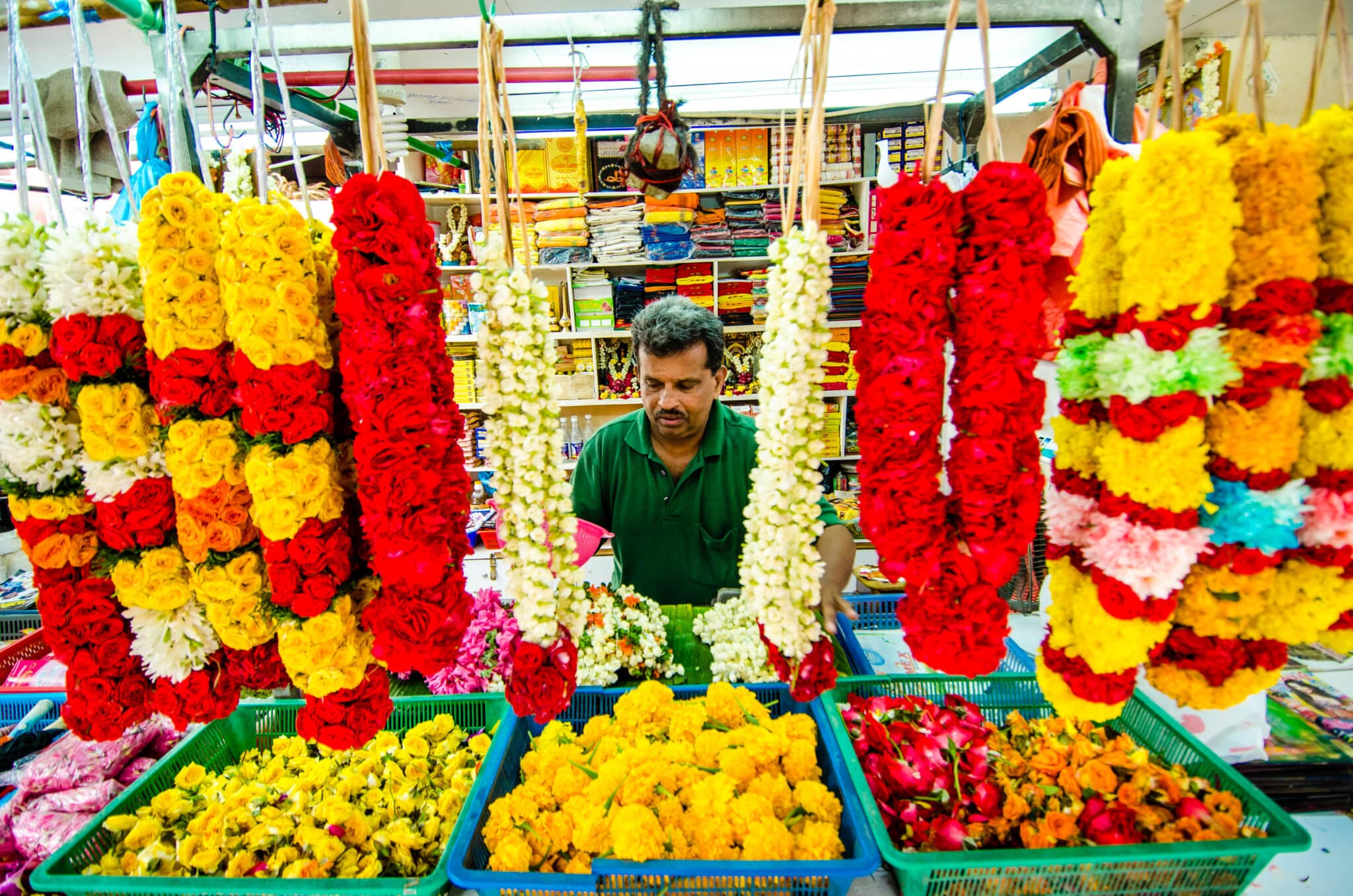 Finally, head to Little India and discover this uniquely vibrant and colourful district. Wrap up the day in this area, where all of Singapore's unique cultures meet and blend in a beguiling mosaic of wet shops, food courts and shopping areas.
The real treat here is a Discova-exclusive Rangoli art experience – an immersive, hands-on activity in a local Indian home. Rangoli is an art form originating in the Indian subcontinent. Patterns are created on the floor or a tabletop using rice, powdered limestone, red ochre, coloured sand, quartz powder, flower petals, and coloured rocks. Travellers can enjoy getting their creative juices flowing.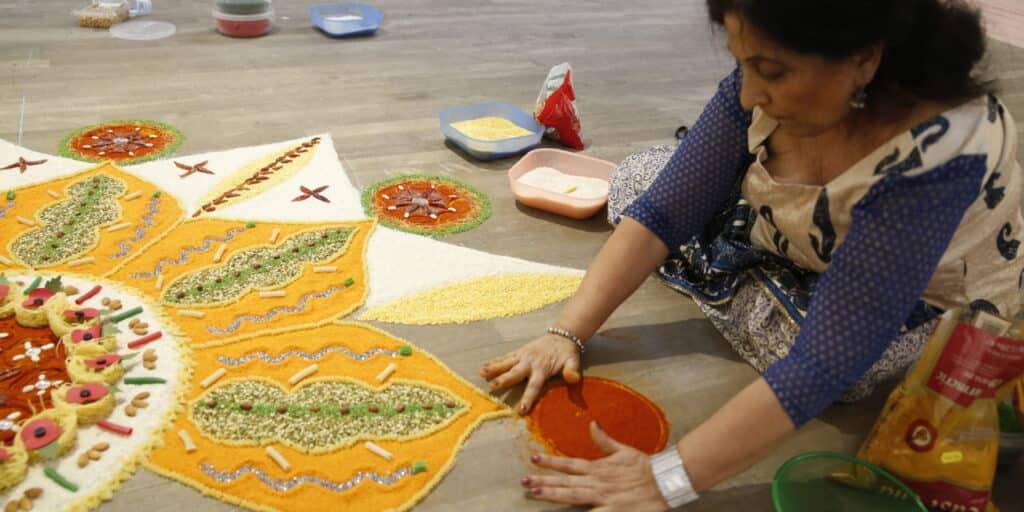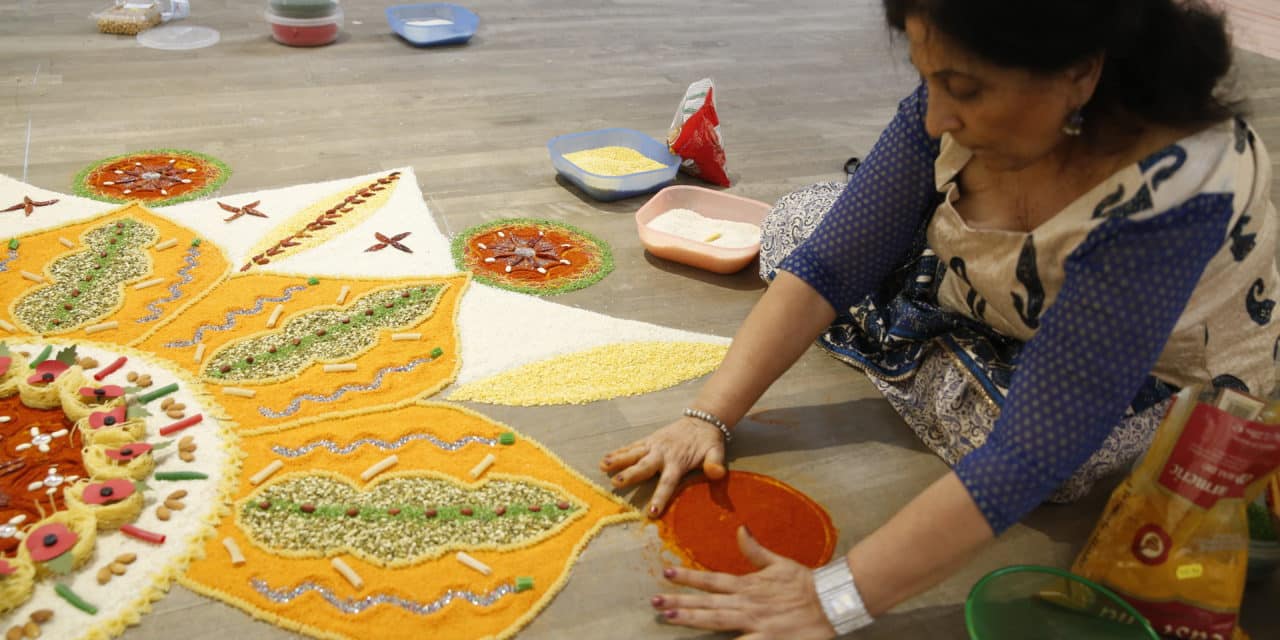 We finish up the day at the Gardens By the Bay – an outstanding showpiece of horticulture and garden artistry that presents the plant kingdom in a whole new way. Travellers visit the two dome conservatories. The cool-moist conservatory that is the Cloud Forest features a 35m-tall structure covered with plants such as orchids and also houses the world's tallest indoor waterfall. Meanwhile, the Flower Dome replicates a cool-dry climate and houses plants from the Mediterranean and a Flower Field, where the displays change regularly.
After a stop at Satay by the Bay to fill up on scrumptious satay skewers, visitors cap off the day at The SuperTree Grove for a light show extravaganza. These iconic tree-like vertical gardens mesmerise audiences at night with a show aptly named 'Garden Rhapsody'.
Day 3: MacRitchie Nature Reserve
On the morning of our third day, we get away from the hustle and bustle of the city. Singapore is seen by many as a city destination. Yet, its reputation as the garden city is well-earned due to the many green spaces and parks. Beyond the city itself, there are a wide variety of nature reserves and wetlands to explore, with great cycling and hiking routes for visitors, as well as islands off the mainland with other attractions.
We go on one such walking trail at the MacRitchie Reservoir. Enjoy an approximately 6km hike with panoramic views of the verdant greenery of the MacRitchie Nature Reserve and the placid waters of the Upper Pierce Reservoir. The trail takes travellers to the TreeTop Walk, a 250m-long freestanding suspension bridge between the two highest points in the reserve – the first of its kind in Singapore. The bridge offers a bird's eye view of the community of plants and animals that live in the forest canopy, allowing visitors to get up close and appreciate the wildlife to be seen in this secondary forest.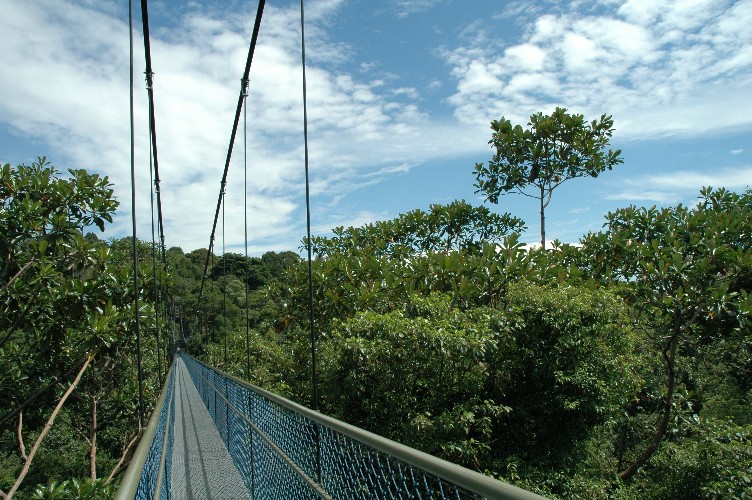 After working up an appetite with a hike, travellers get to reward themselves in the evening with some delicious food at a hawker centre.
Here, hawkers prepare a variety of food for people who dine and mingle at hawker centres. These centres serve as 'community dining rooms' where people from diverse backgrounds gather and share the experience of dining over breakfast, lunch and dinner. Celebrating this local heritage culture, Singapore's street food tradition is now part of UNESCO's list of Intangible Cultural Heritage, which recognises knowledge and practices instead of physical sites.
We visit local food centres in three different areas of Singapore and learn how hawker culture came about! On this Discova-exclusive tour, our local guide happens to be a professional wine taster. So, we partner the delicious, sumptuous snacks on offer with some delightful wines. With advice from our connoisseur on what to pair with white, red, or sparkling, travellers get a memorable learning experience while enjoying some world-famous cuisine.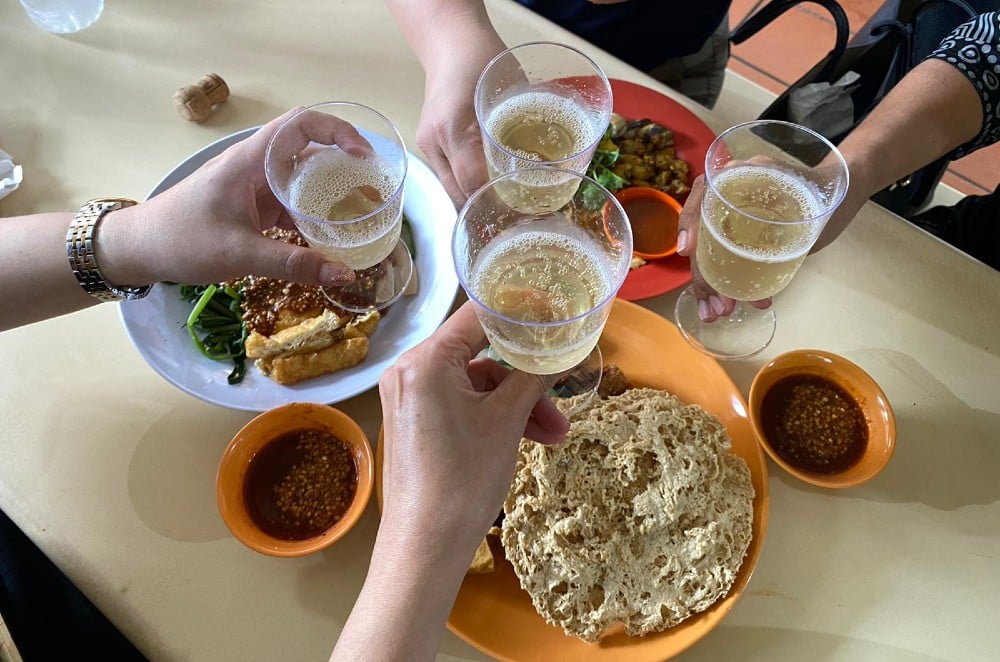 Day 4 and 5: Bintan
On days four and five, we offer up something a little different for travellers with an hour ferry ride to nearby Bintan, an Indonesian island, for a two-night stay at Angsana Bintan Resort.
Bintan is a beautiful island, part of the Riau archipelago, known for exotic beaches, world-class golf courses, and high-end luxury resorts. Angsana Bintan resort ticks all three of these boxes.
Travellers will spend two nights at the luxury beachfront accommodation and can choose from a variety of activities. Find the fairways of the on-site golf course, rejuvenate and relax in the spa facilities, or venture out into the ocean for some water sports. After arriving early morning on the 4th day, travellers will spend the whole of the 5th day on Bintan to explore the surrounding area – great for cycling – before heading back to Singapore on the morning of the 6th day.
Day 6: Peranakan Culture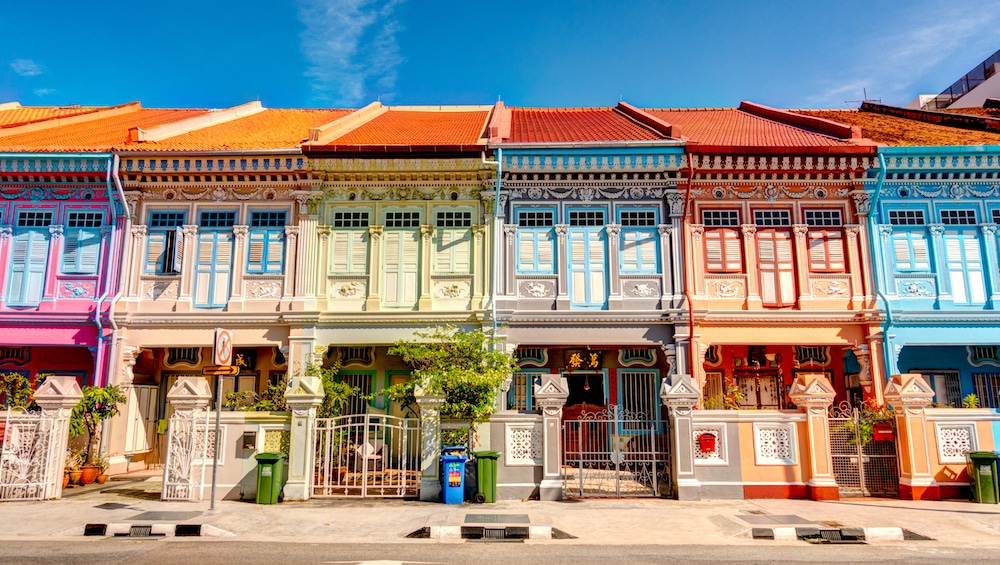 Day 6 sees an opportunity to discover another Singapore neighbourhood – Katong & Joo Chiat. We explore this neighbourhood to learn about Peranakan cuisine. The enclave itself is famous for a particularly spicy Chinese soup called Katong laksa, flavoured with coconut milk and dried shrimp. The area has also gained a reputation more recently as a home for indie boutique shops and quirky attention-grabbing architecture. Peranakans are descendants of early Chinese migrants who settled in regions around Penang, Malacca, Indonesia and Singapore.
On another Discova-exclusive tour, we visit a Peranakan at her home, gaining a deeper understanding of the history of her people and understanding how some traditional practices have been preserved in her own family to this modern day.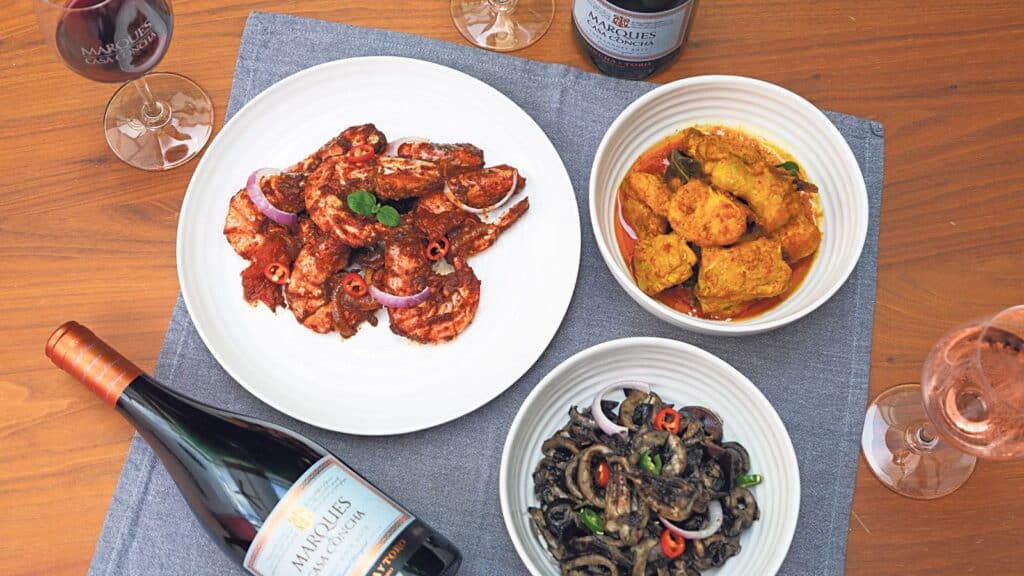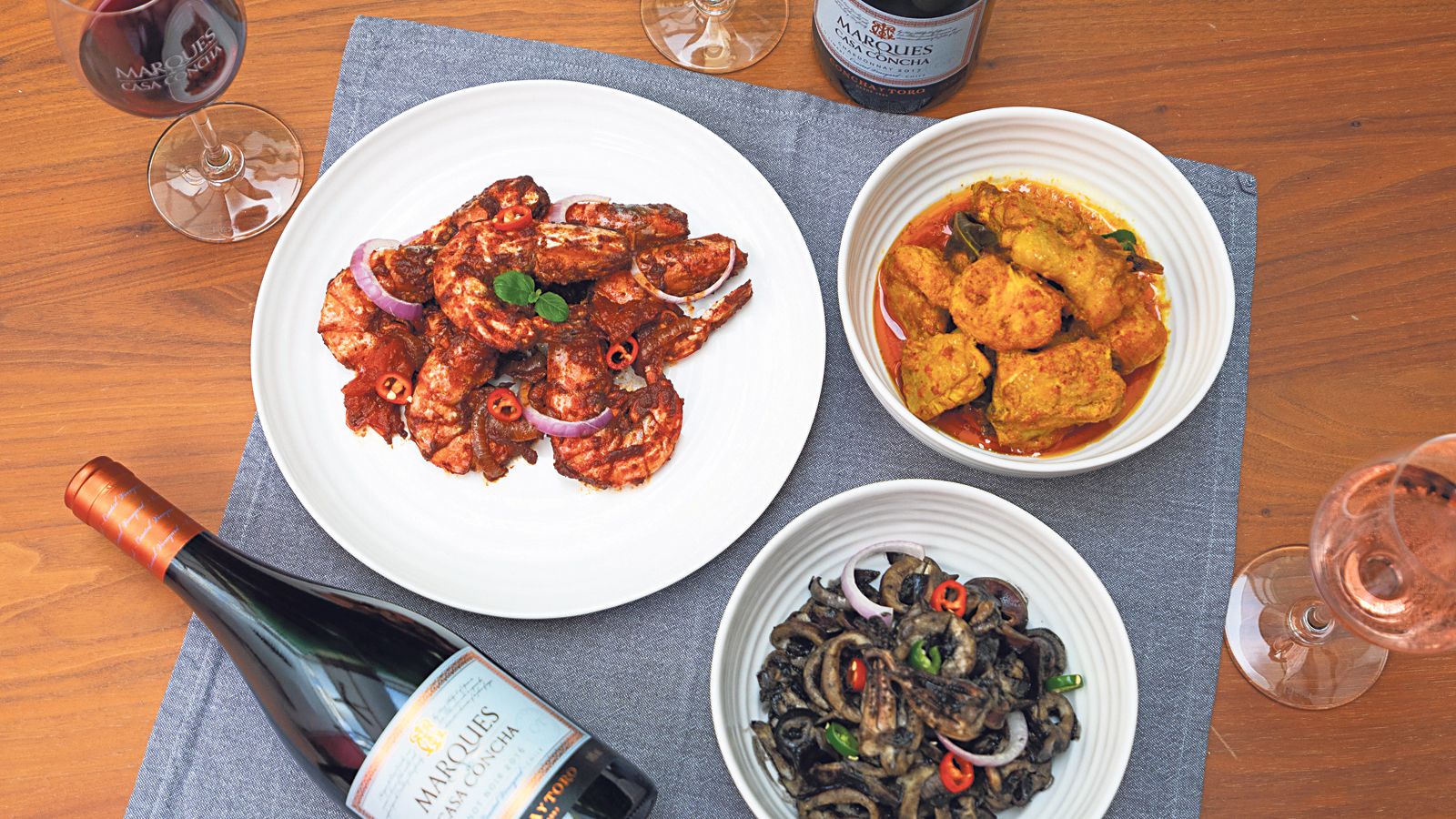 Then, we enter her kitchen and help prepare some delectable Peranakan treats, including a salad and a dessert, before tucking into the whole feast, accompanied once more with some carefully selected wines. Travellers should not leave Singapore without gaining a genuine appreciation for the culinary delights and concoctions to be found on the Malay peninsula – and this is another fascinating opportunity to delve deep into the local culture. After all, to understand a country's food is to understand its people.
Day 7: Kampong Glam Street Art
On their final day, your customers get another chance to exhibit their creativity with another exclusive experience.
Kampong Glam is known as the home of Haji Lane – a trendy street lined with chic cafes and bars and an excellent spot for searching its nooks and crannies for Persian rugs, brightly coloured textiles and handmade perfumes. We take travellers on a journey through time to find out more about its inhabitants' histories, including visiting one of the last remaining traditional barbers in modern Singapore.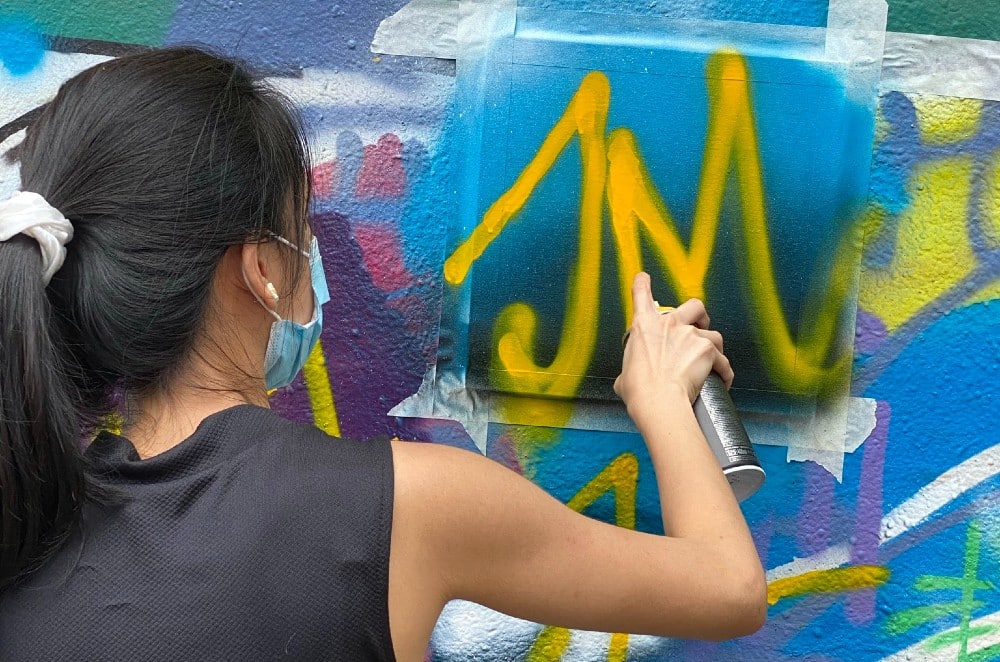 However, much less is said about the area's burgeoning urban arts scene. Street Graffiti art is actually illegal in Singapore. Still, we have partnered with one of the few licensed street artists in the Kampong Glam area to provide a fantastic opportunity for your customers to try their hand at a bit of spray painting.
After looking at some examples in the area and under the guidance of the watchful master, travellers can create their own masterpieces. They are even able to take home their creations as a souvenir.
Recently featured in The Straits Times, this experience has been immensely popular with visitors and provides that something special to finish off the trip.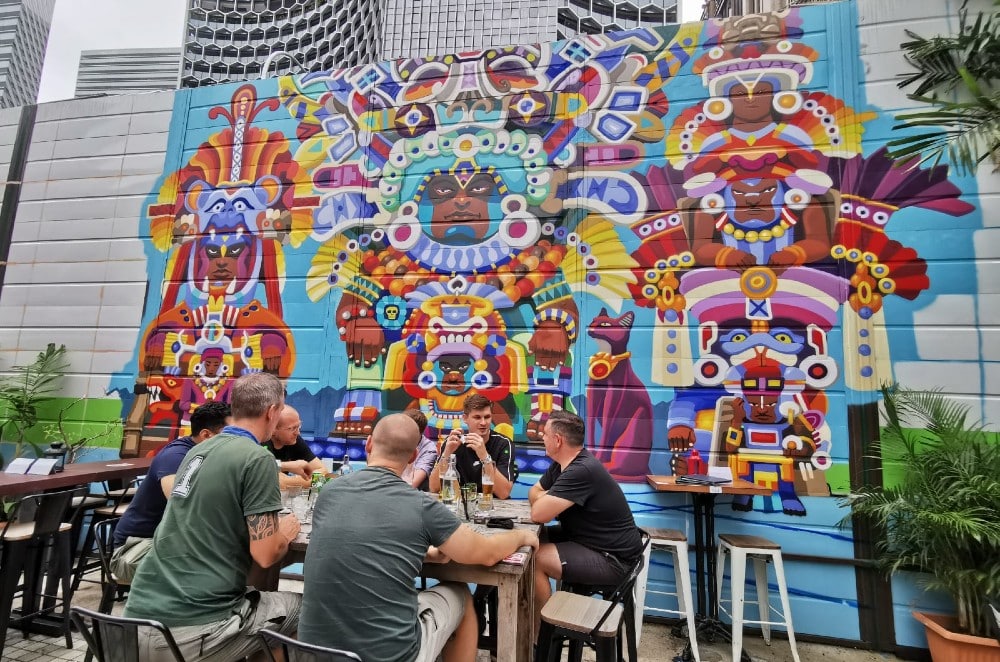 We believe that this itinerary offers travellers plenty of reason to consider staying in Singapore that little bit longer. Since the city's airport is a hub for the region, Singapore is often attached to explorations of Indonesia or Malaysia as travellers engage in a whistle-stop visit. We think Singapore deserves a little more attention.
With plenty of Discova-exclusive experiences and a wide variety of places to visit, a tailor-made Singapore one week itinerary is the perfect way to get to grips with the garden city. To learn more about our fully customisable trips in Singapore, and hear more about those Discova-exclusive experiences, don't hesitate to get in touch with our teams.