The Japanese government looks set to put in place a state of emergency that will see the country host a very different Olympics – one in which there may not be a single spectator.
However, the Olympics still present a massive draw for the country. The athletic exertions form only a fraction of the extravaganza as the world's media fixes its spotlight on Japan.
As the world prepares to get a glimpse of Japan through their tv screens, we thought we'd focus on this captivating destination through the lens of travel. More specifically, we've put our own spotlight on some of the fantastic accommodation options available through Discova by looking at 5 of our best hotels in Japan. Hopefully, these hotels can inspire partners and travellers to think about visiting in 2022!
Hotel Gajoen, Tokyo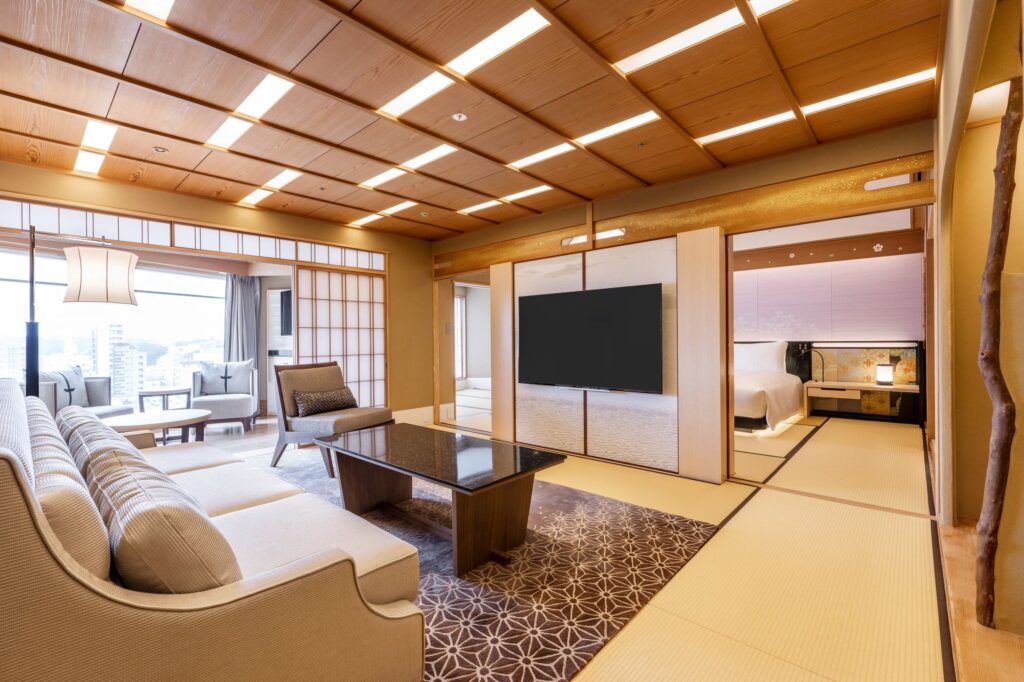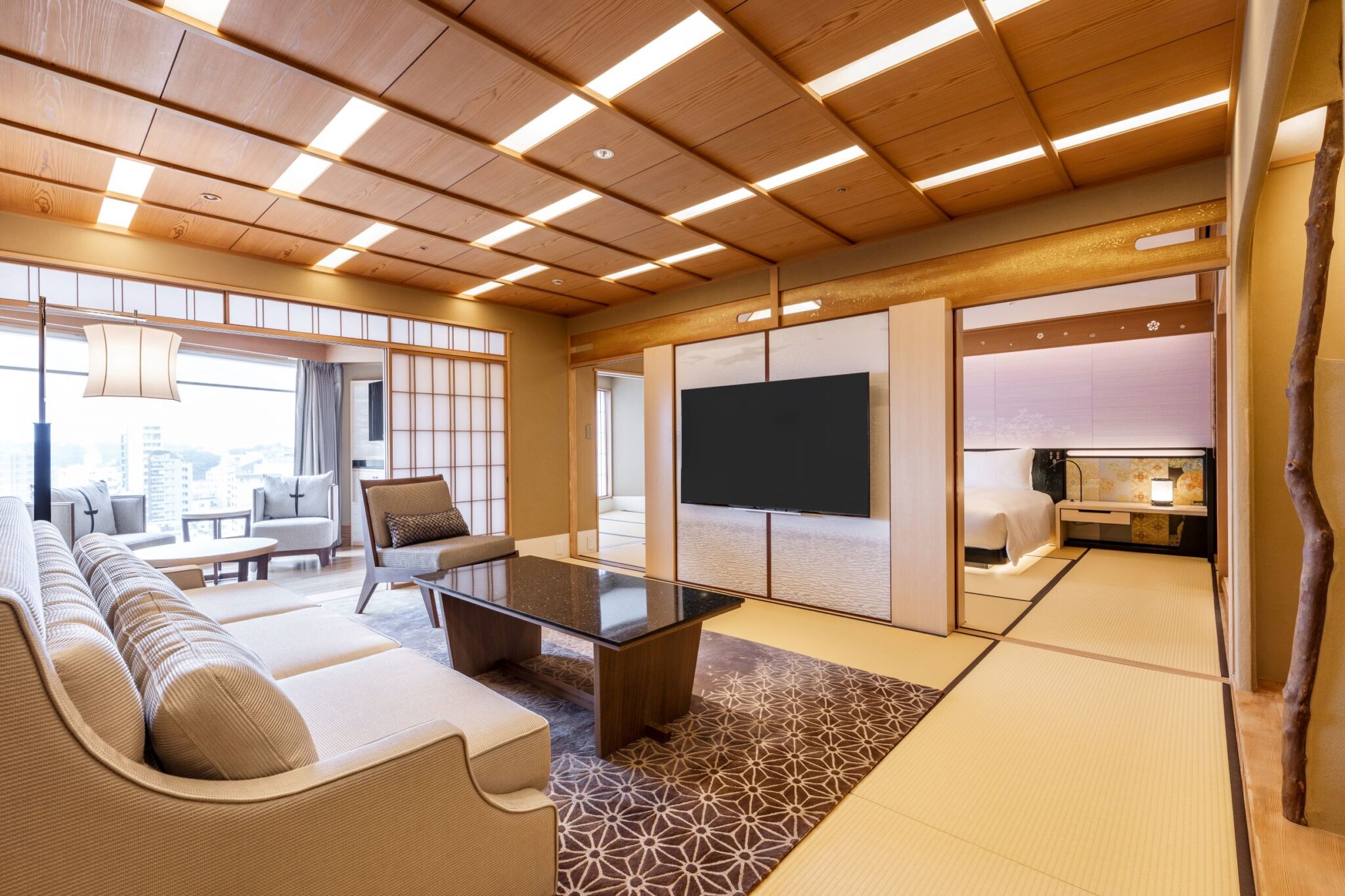 Hotel Gajoen in Tokyo markets itself as "a museum hotel of Japan beauty". It certainly lives up to this tagline. The hotel features enchanting galleries showcasing Japanese art throughout the centuries. The emphasis on celebrating various different Japanese art forms extends itself to the hotel's architecture, creating, in effect, a shrine to traditional Japanese designs.
The hotel grounds feature a tranquil river meandering through exquisitely landscaped gardens, meaning the experiential nature of the hotel extends beyond the interior.
The hotel has sizeable opulent banquet halls and is a popular venue for weddings and other MICE events. However, staying here is not a cold, business-like experience. The rooms include warm and welcoming features, with close attention to detail offering differentiation across the range. This can mean a ryokan-inspired room resembling a Japanese inn to a spacious suite featuring a Japanese tea ceremony set. All rooms have luxurious touches like whirlpool baths, steam rooms, and fantastic views of the city.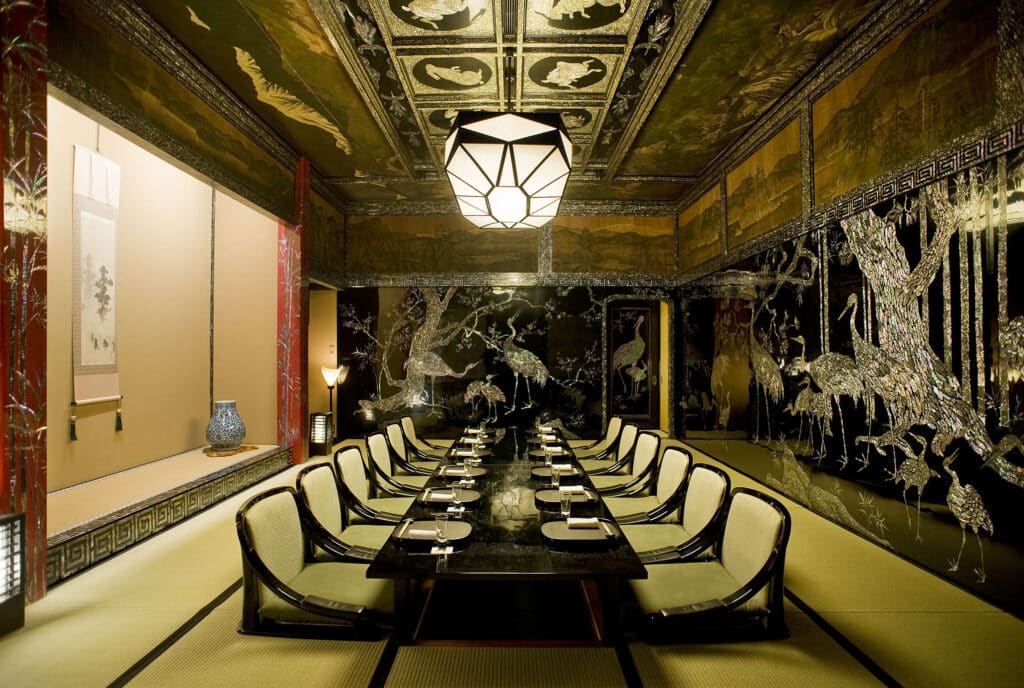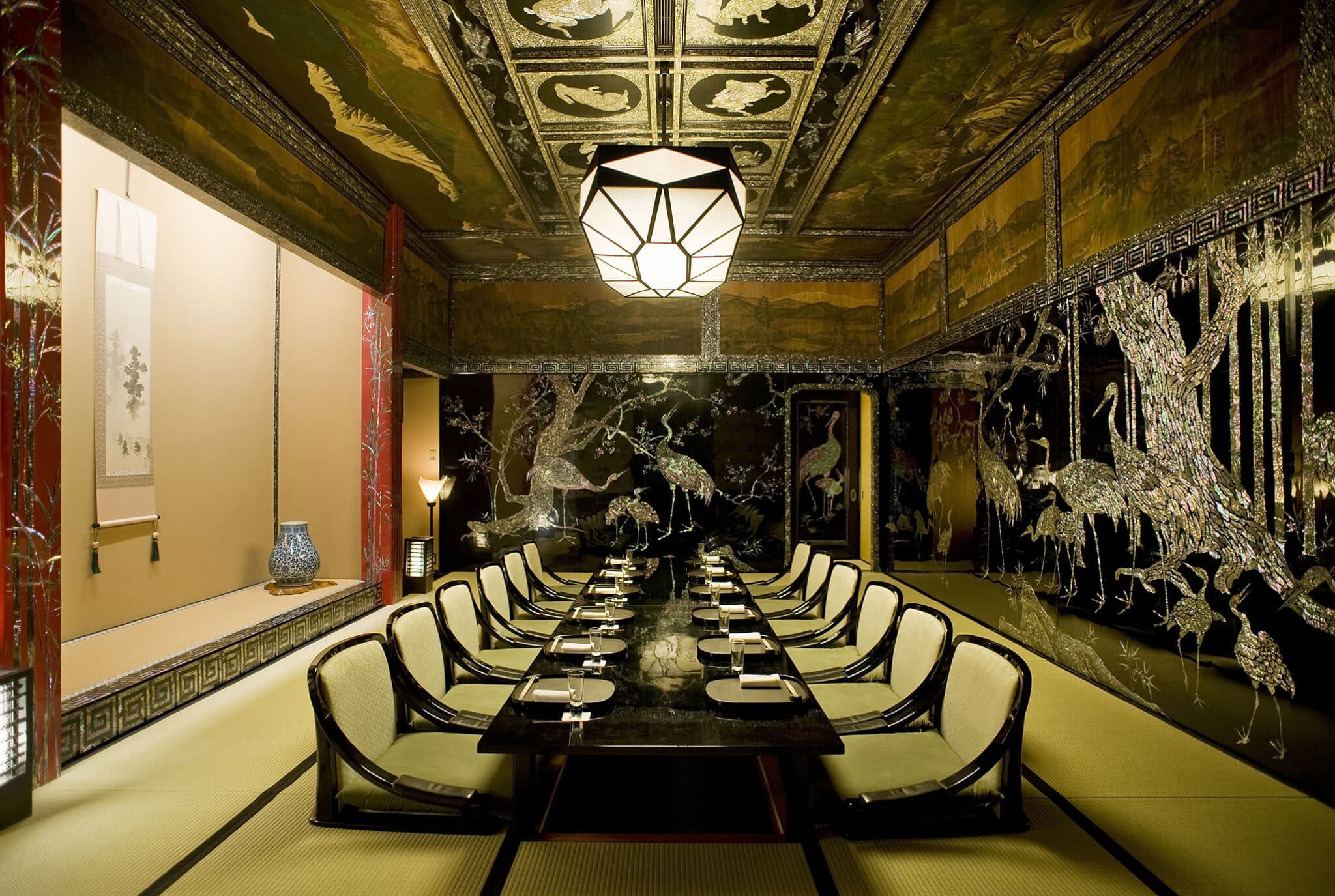 Befitting a hotel of this grandeur, guests are also spoilt for choice for dining options, with first-class restaurants offering Chinese cuisine, Japanese cuisine, western fusion, and a new American grill-style eaterie. All of these restaurants are elegantly designed to create a lavish setting for dining in keeping with the hotel's aesthetic.
This hotel is a luxury haven of peace and tranquillity right in the heart of Tokyo.
Hotel Gracery Shinjuku, Tokyo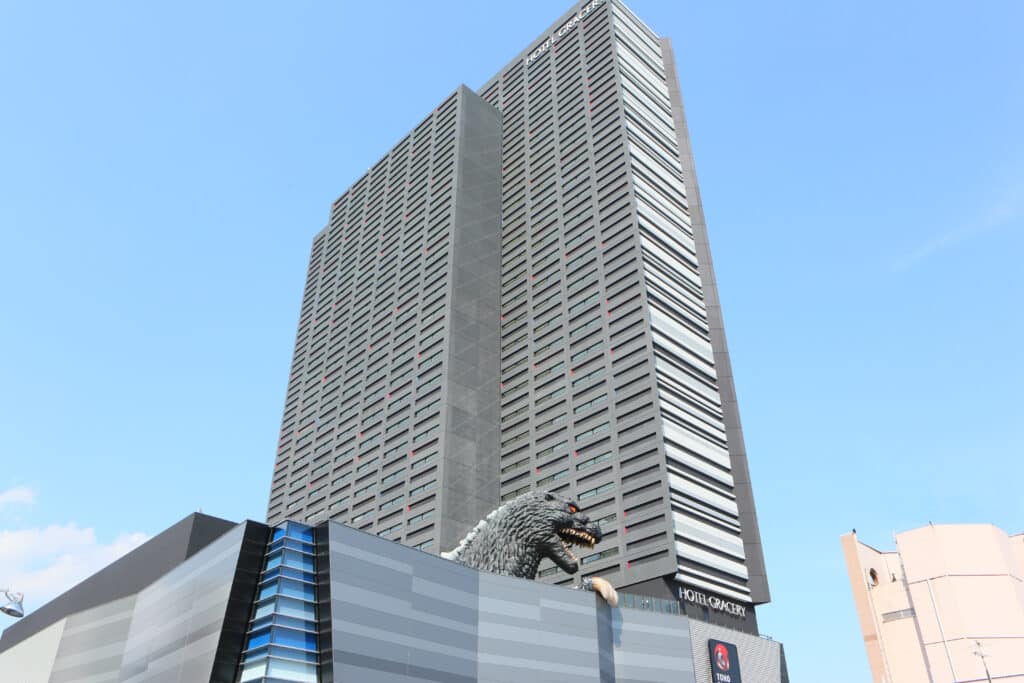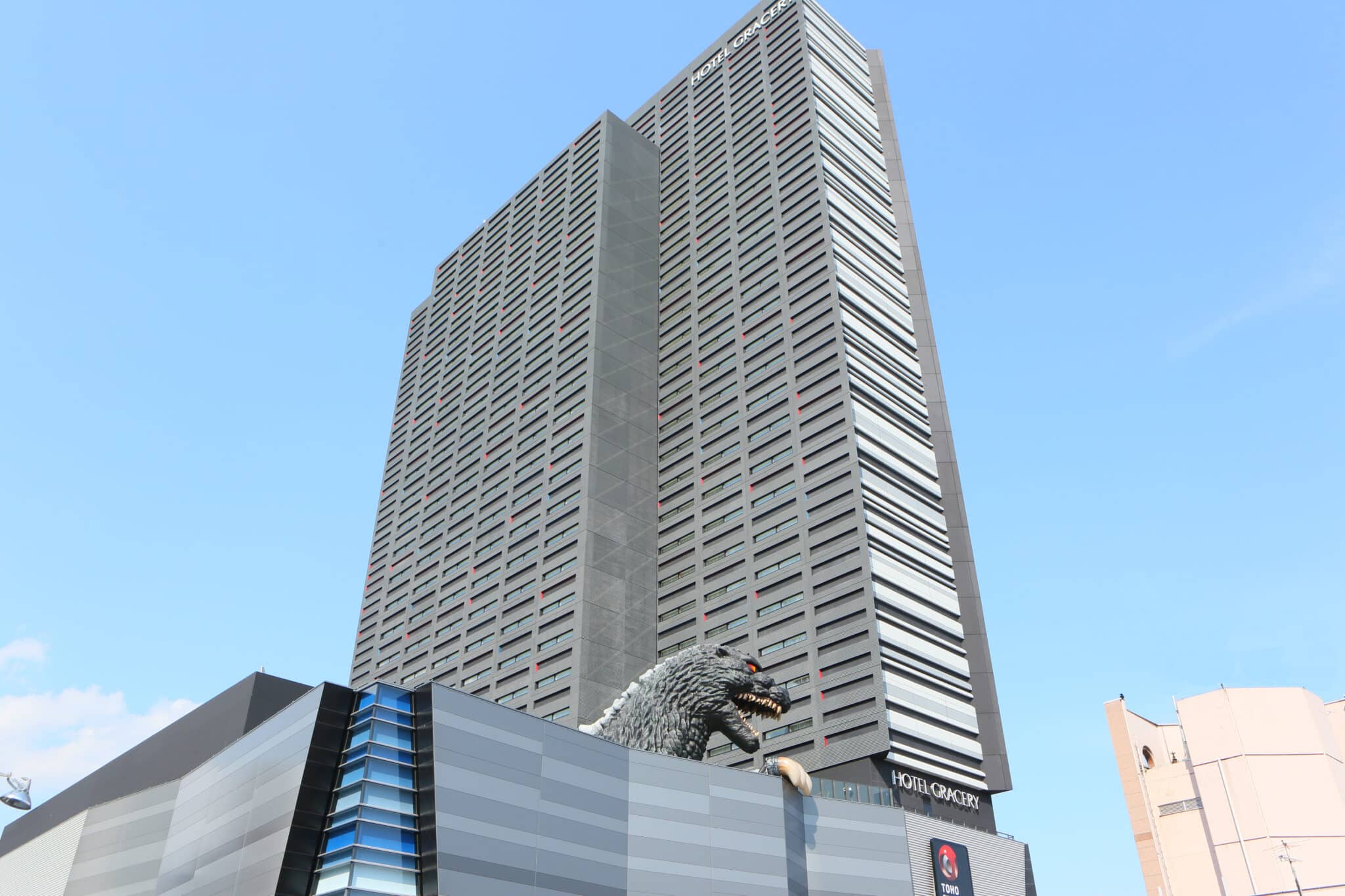 Centrally located in Kabukicho, Hotel Gracery is close to tourist attractions such as the Meiji Jingu Shrine and Tokyo Imperial Palace.
The emphasis of this hotel is on comfort and efficiency at affordable prices, especially for a hotel in the heart of Tokyo. The rooms are understated but spacious, with huge bathrooms with deep bathtubs – perfect for a nice soak after a long day exploring.
The on-site amenities offer a massive draw for visitors with no fewer than 14 restaurants to choose from, a 7/11 on the ground floor, and numerous café options for that pick-me-up coffee to start the day – and a couple of bars to end the day too.
Other services include an on-site massage parlour and around-the-clock concierge service. All of this leads many reviewers to claim this hotel as one of the best in the city to work from, pointing to the high-speed wifi available everywhere in the building. However, families also find the concentration of helpful services in one place handy. Not only is there plenty of help in the form of amenities, travellers consistently comment on the friendly nature of the staff, always willing to give advice and share their expertise on the best things to do locally.
Park Hotel, Tokyo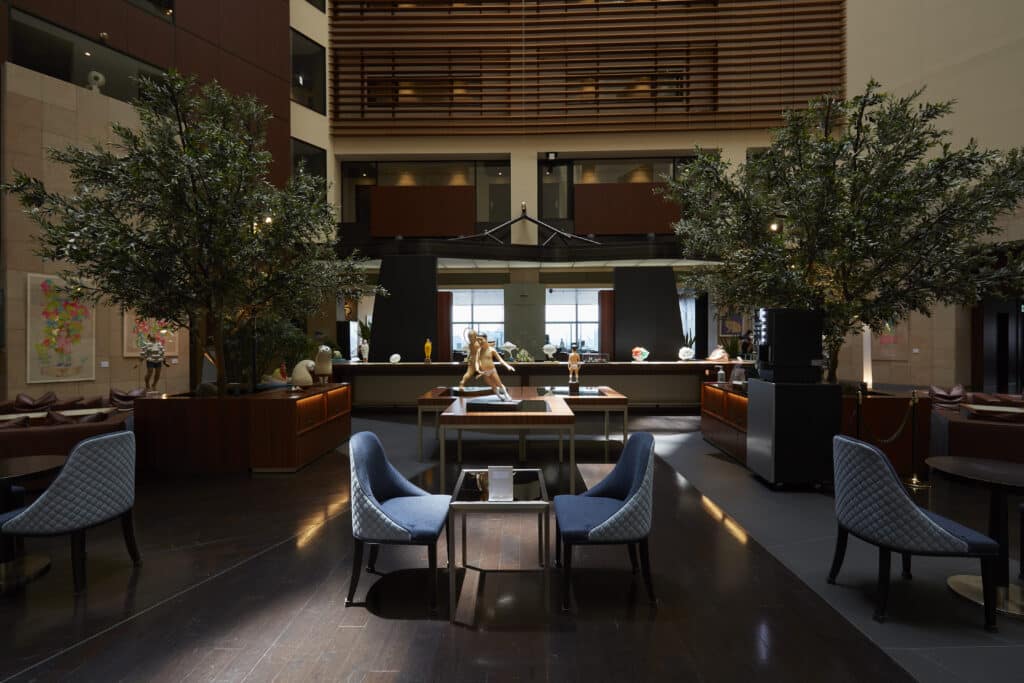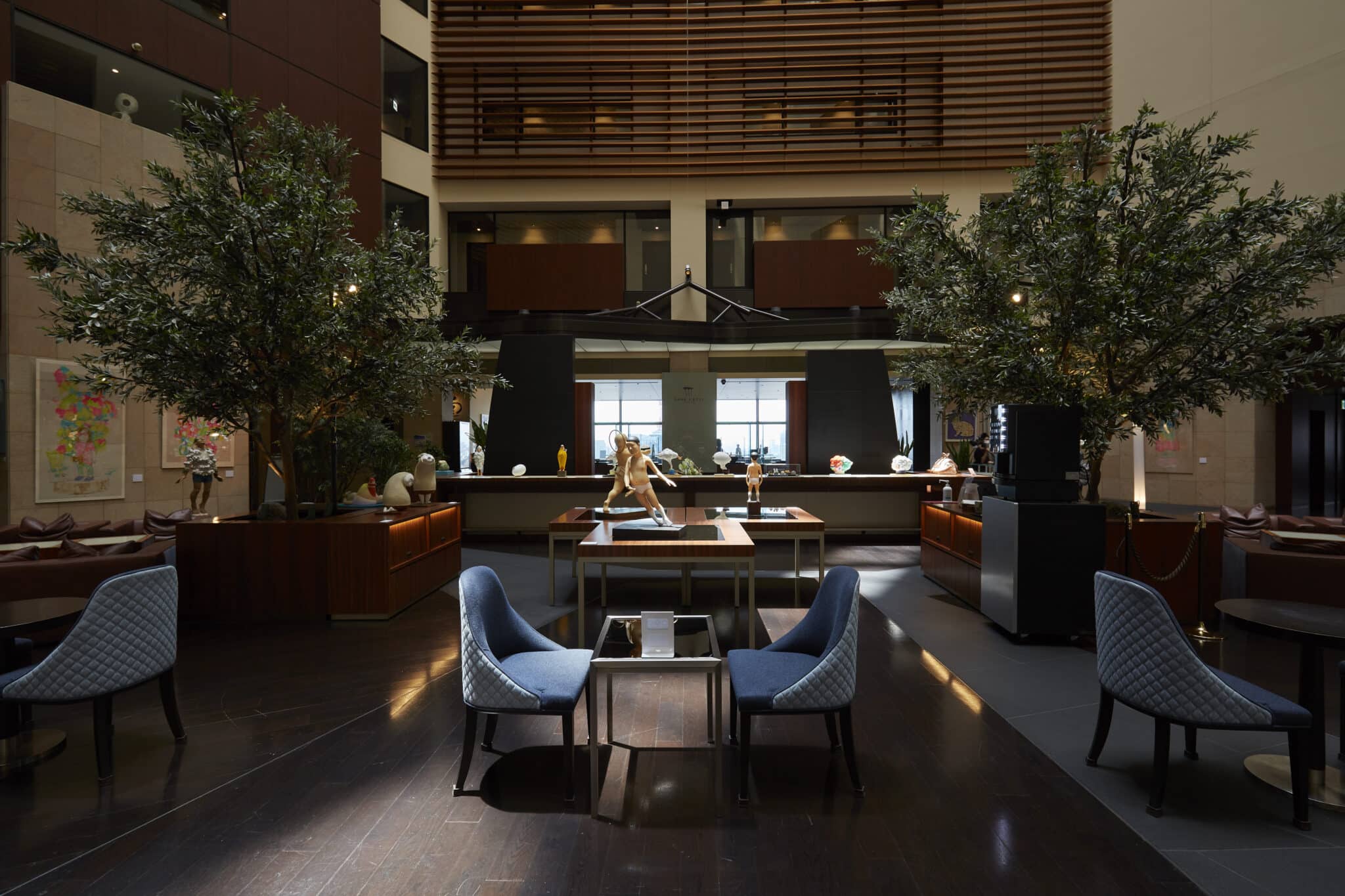 Another hotel for appreciators of art – Park Hotel in Tokyo is the second accommodation option on this list that defines itself as an 'art hotel'. Every aspect is designed considering the Japanese art of 'arrangement' – every choice of artwork complements the aesthetic perfectly.
More specifically, the hotel seeks to address the timeless Japanese fascination with the seasons. So, art lovers can look out for features that aim to bring natural seasonal hints inside – through the art galleries and in the rooms themselves. Travellers should check ahead for their travel dates to find out the current and planned exhibitions at the hotel.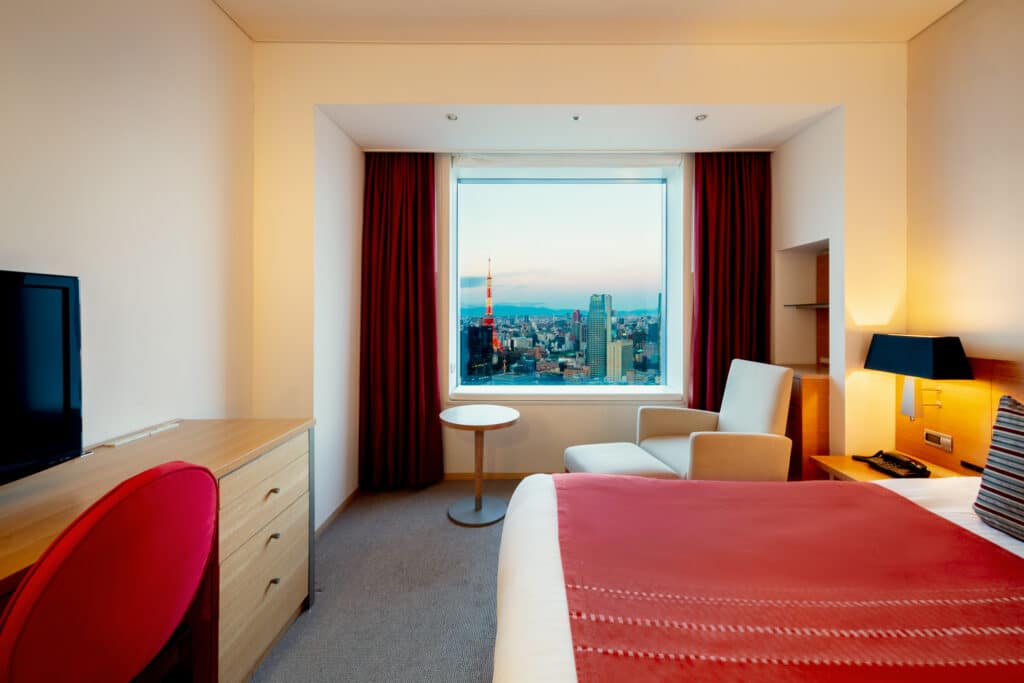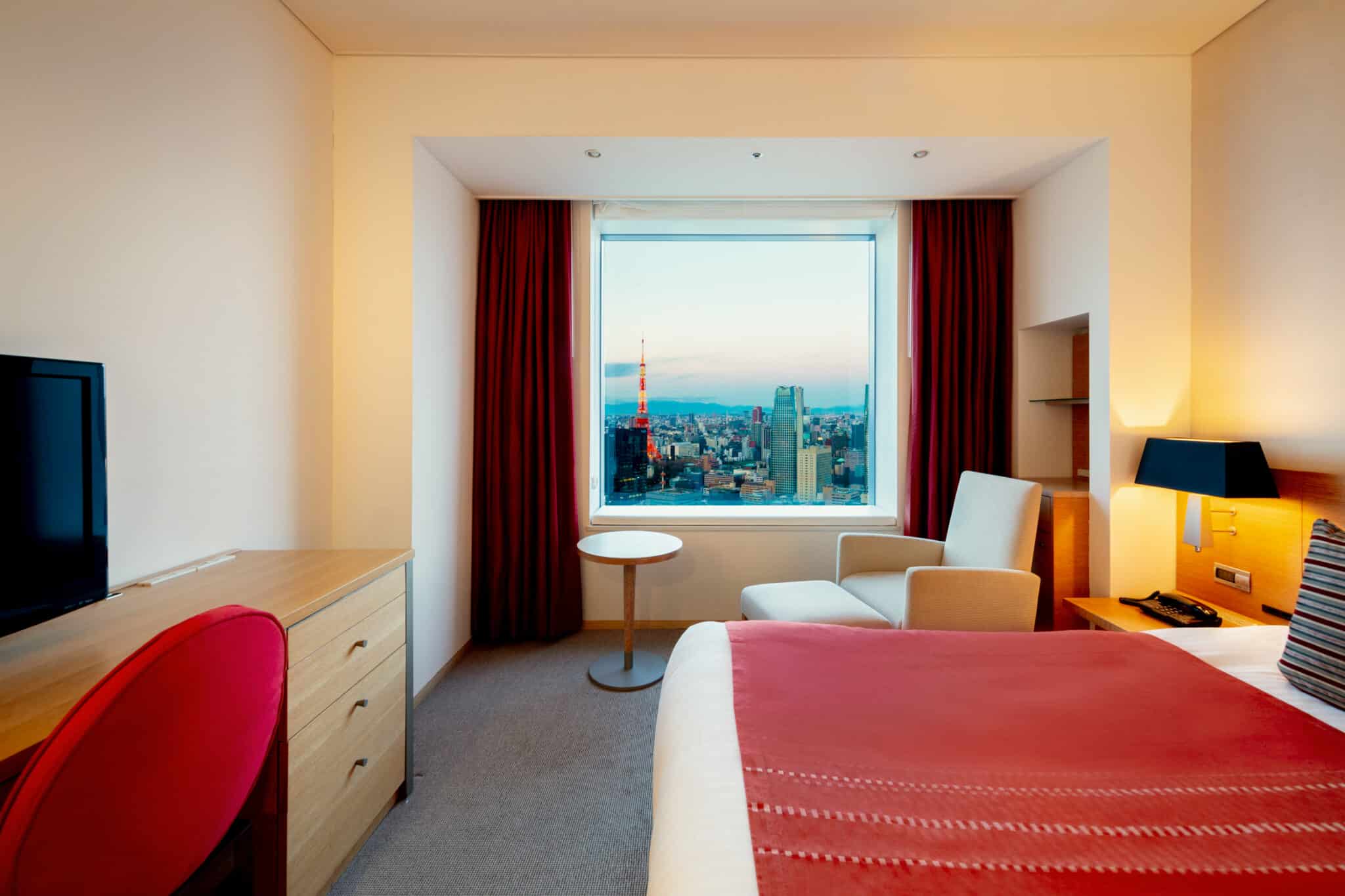 Japanese hospitality traditions often complement its art aesthetic, and the staff here go the extra mile to make sure guests are welcome and well-cared for. Travellers regularly comment on this as a standout highlight of the hotel. The second highlight would be the fantastic views. Occupying the 25th floor and above of the Shiodome Media Tower in central Tokyo, the floor-to-ceiling windows offer exceptional city-wide views. Travellers can even glimpse Mount Fuji in the distance on a clear day.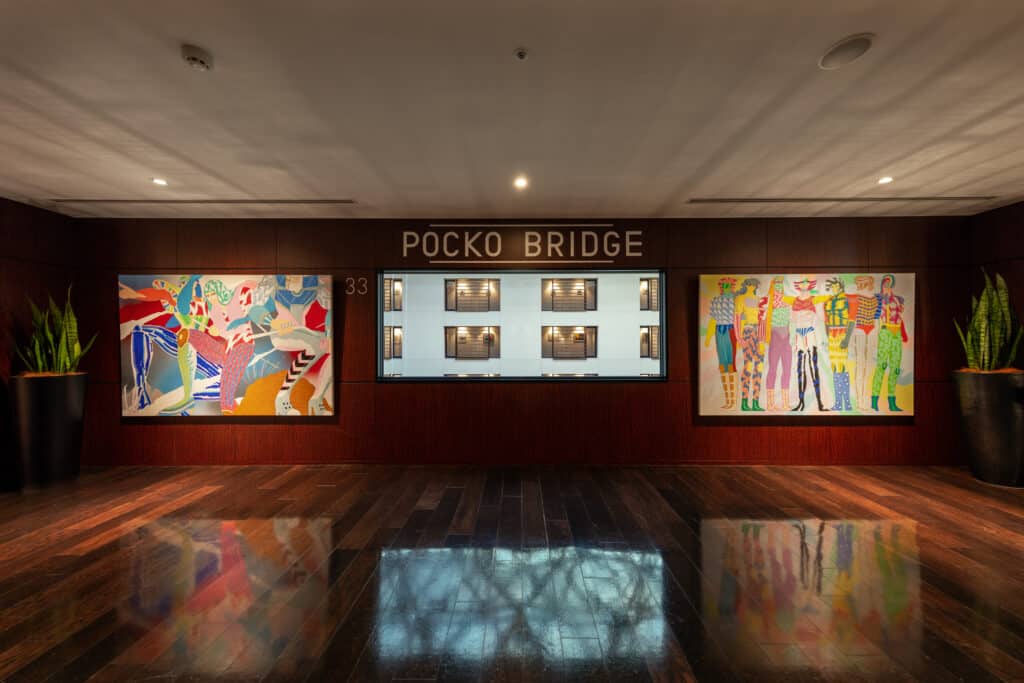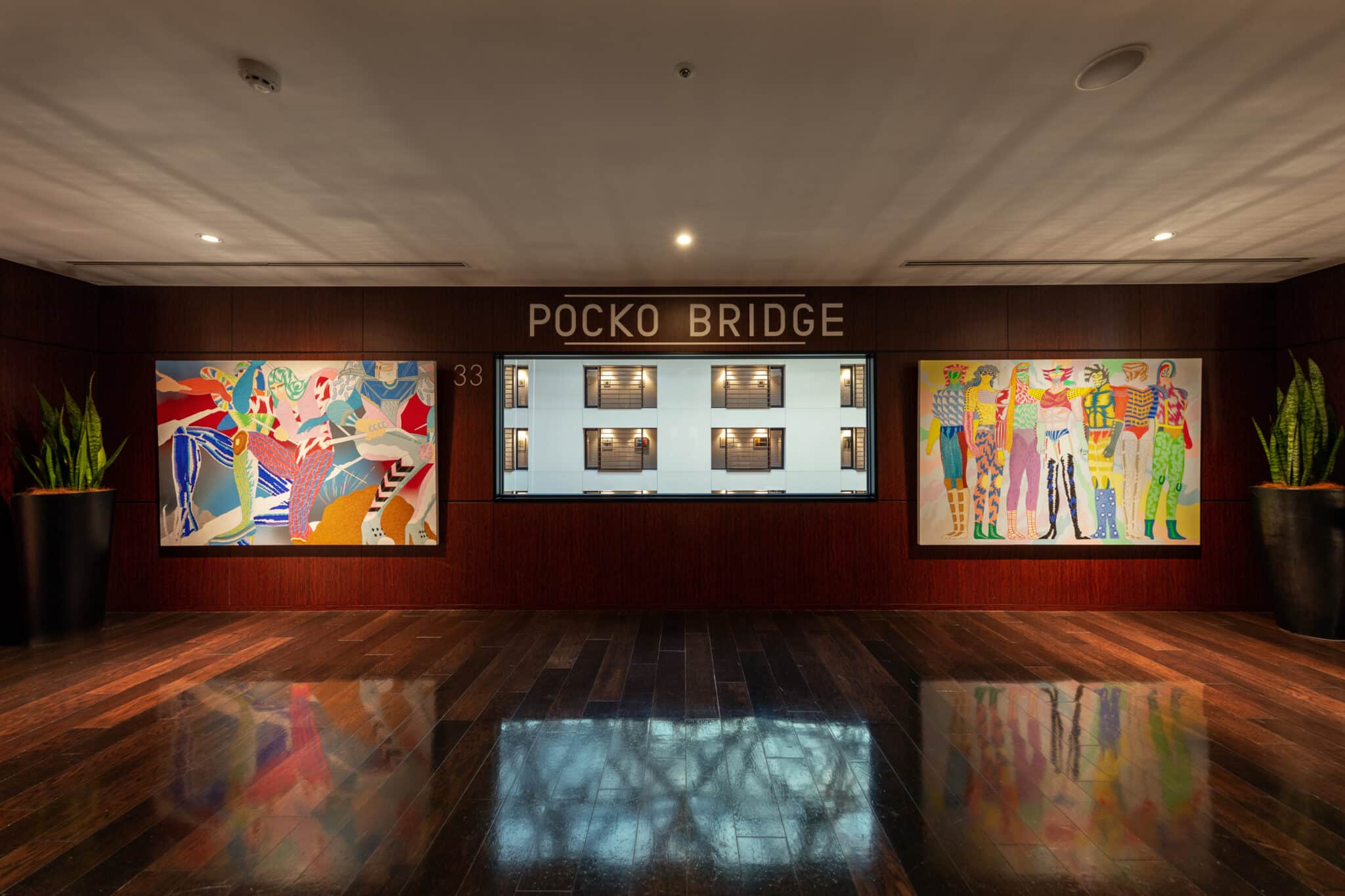 The rooms are spacious and airy, aiming to bring peace of mind to the traveller with natural materials and a continuation of the seasonal theme. The general consensus is that the rooms are comfortable without being overly luxurious. Yet, with breathtaking views of the city as standard, most consider this hotel to be excellent value for money.
Amenities include plenty of restaurants and café options that offer different vibes and a concierge service to ensure the stay is as pleasant as possible.
Moxy Osaka Shin Umeda, Osaka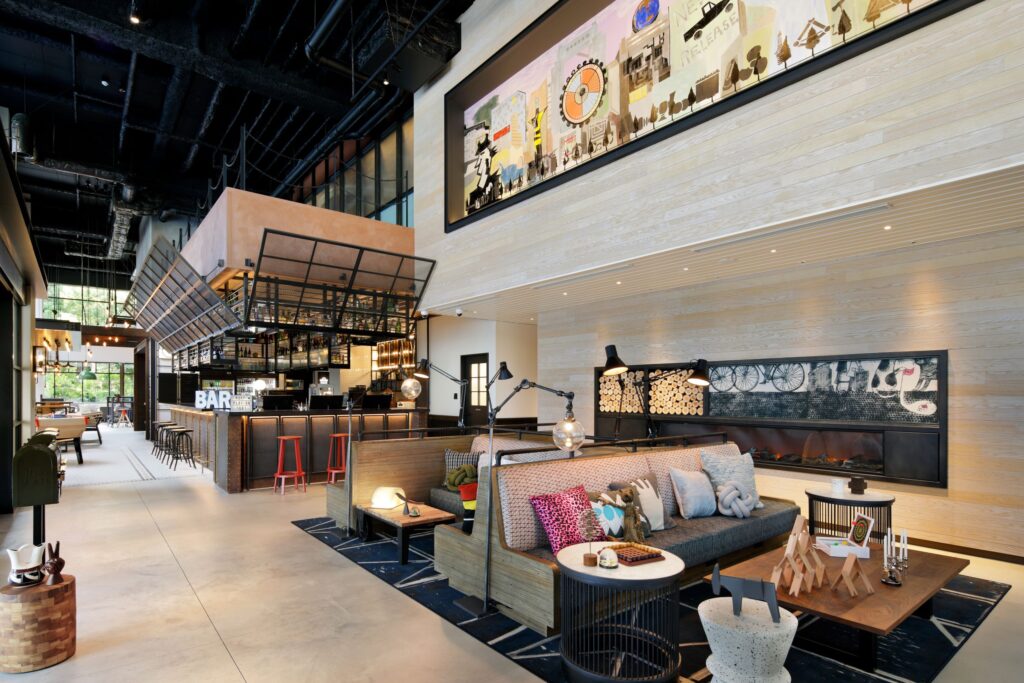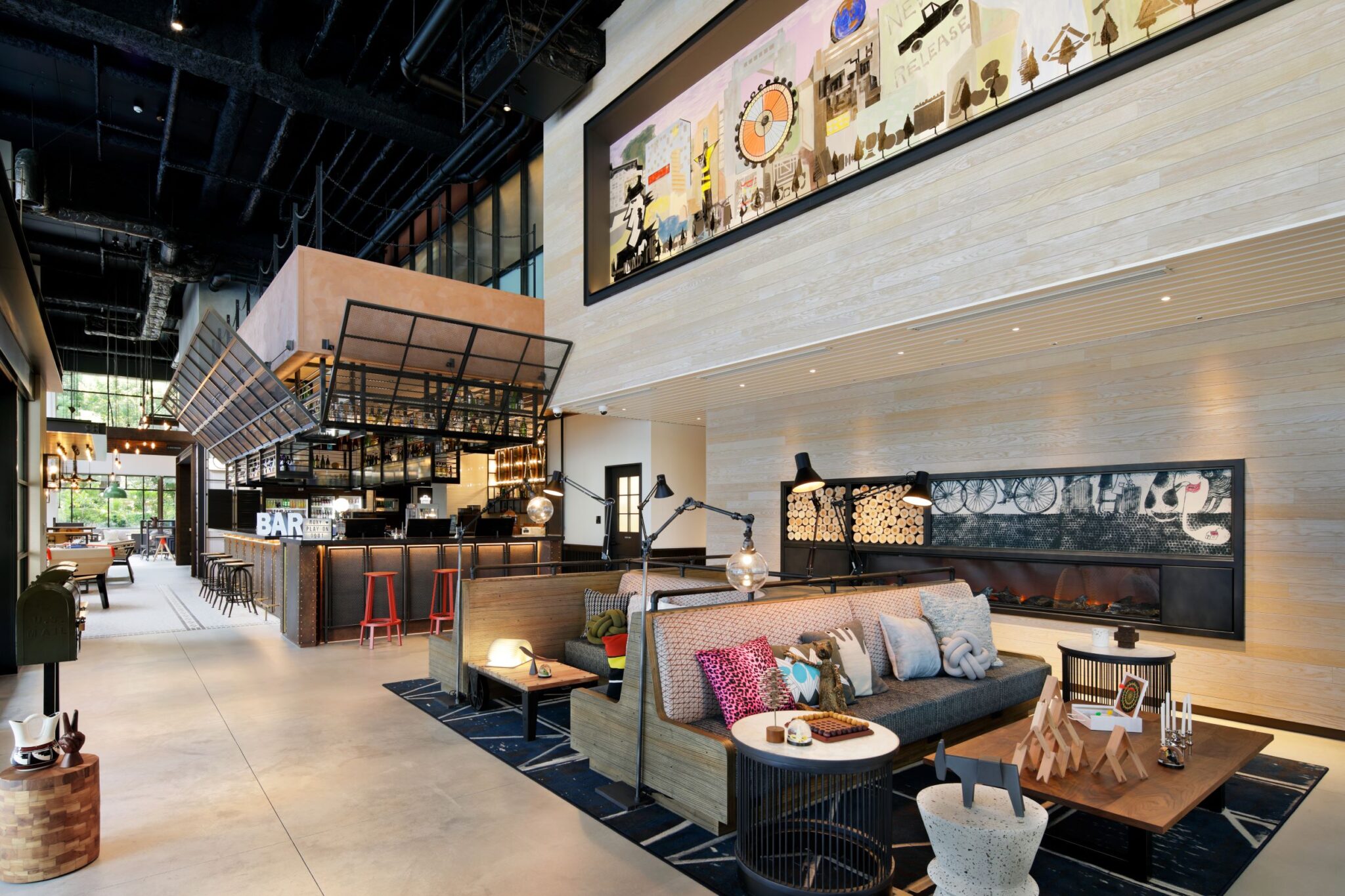 Chic and edgy rooms finished with sophisticated simplicity characterise this Osaka hotel, a subsidiary of the Marriott hotel chain. The rooms are neat and intelligently designed to maximise every inch of space so that there is plenty of room to feel comfortable. Helpfully designed wall features allow for hanging and storage options to complement the compact room design.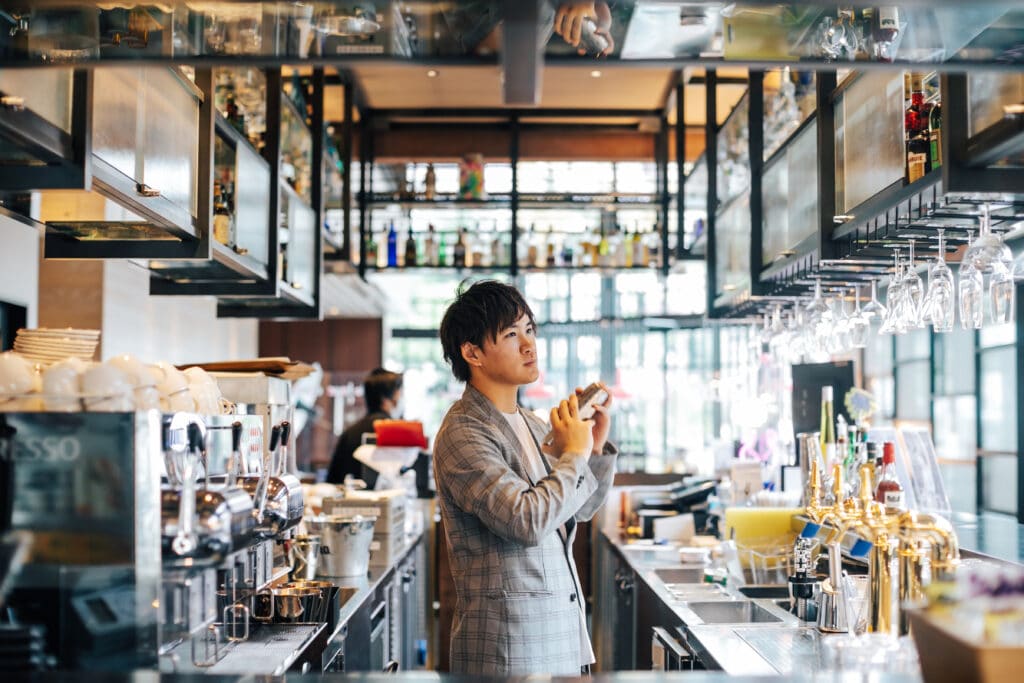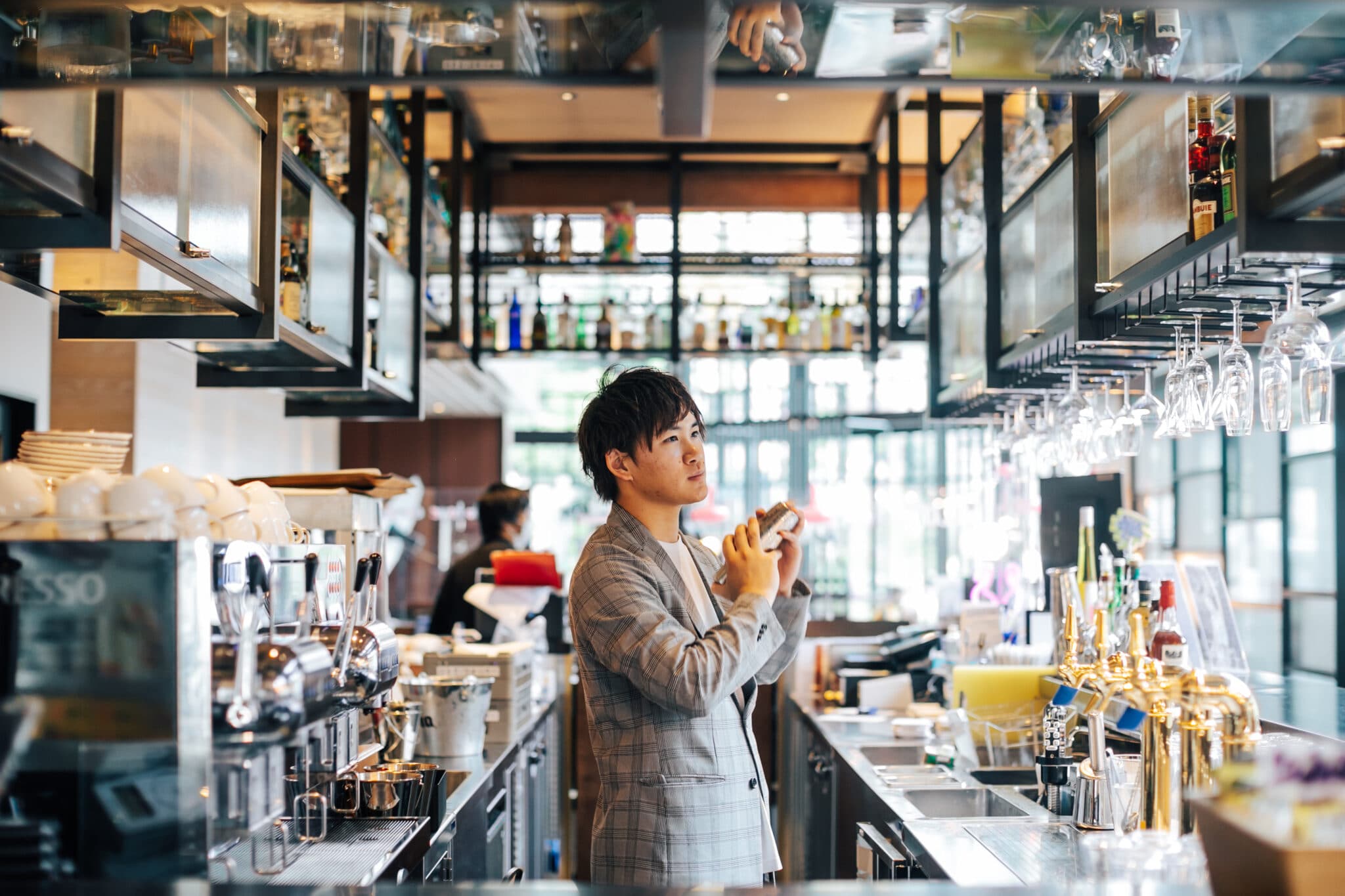 Other highlights of the hotel include the Moxy Bar, which doubles as the check-in desk. More than your average hotel bar, this is a really cool space with a lively atmosphere of an evening. It's open 24 hours, offers handcrafted drinks and serves up small plates – perfect for hanging out with friends with some games provided too.
The hotel prides itself on providing stylish communal spaces. Besides the bar, there is also a library quiet zone, perfect to tune out or tune in to knuckle down with some work and make use of the super-fast wifi. There is also a 24-hour gym available for travellers' convenience if they wish to work out.
Outside of the hotel, travellers are ideally located in Umeda – one of Osaka's main hubs – and only a 5-minute walk from JR Fukushima station. Nearby attractions include Osaka Castle and Universal Studios.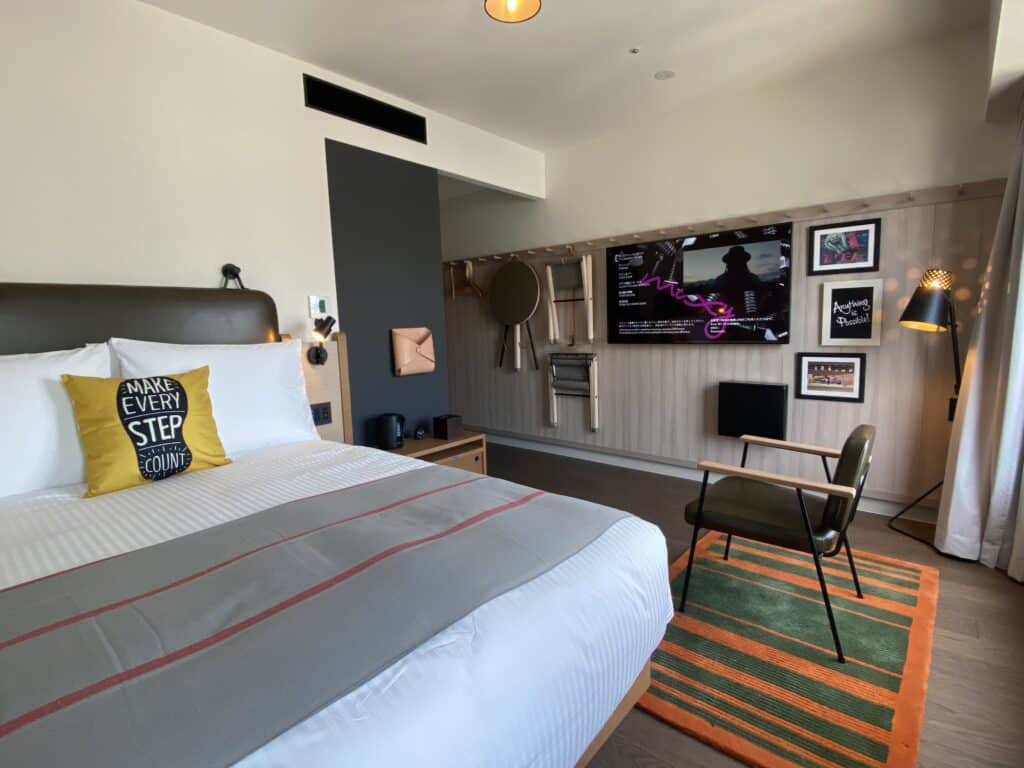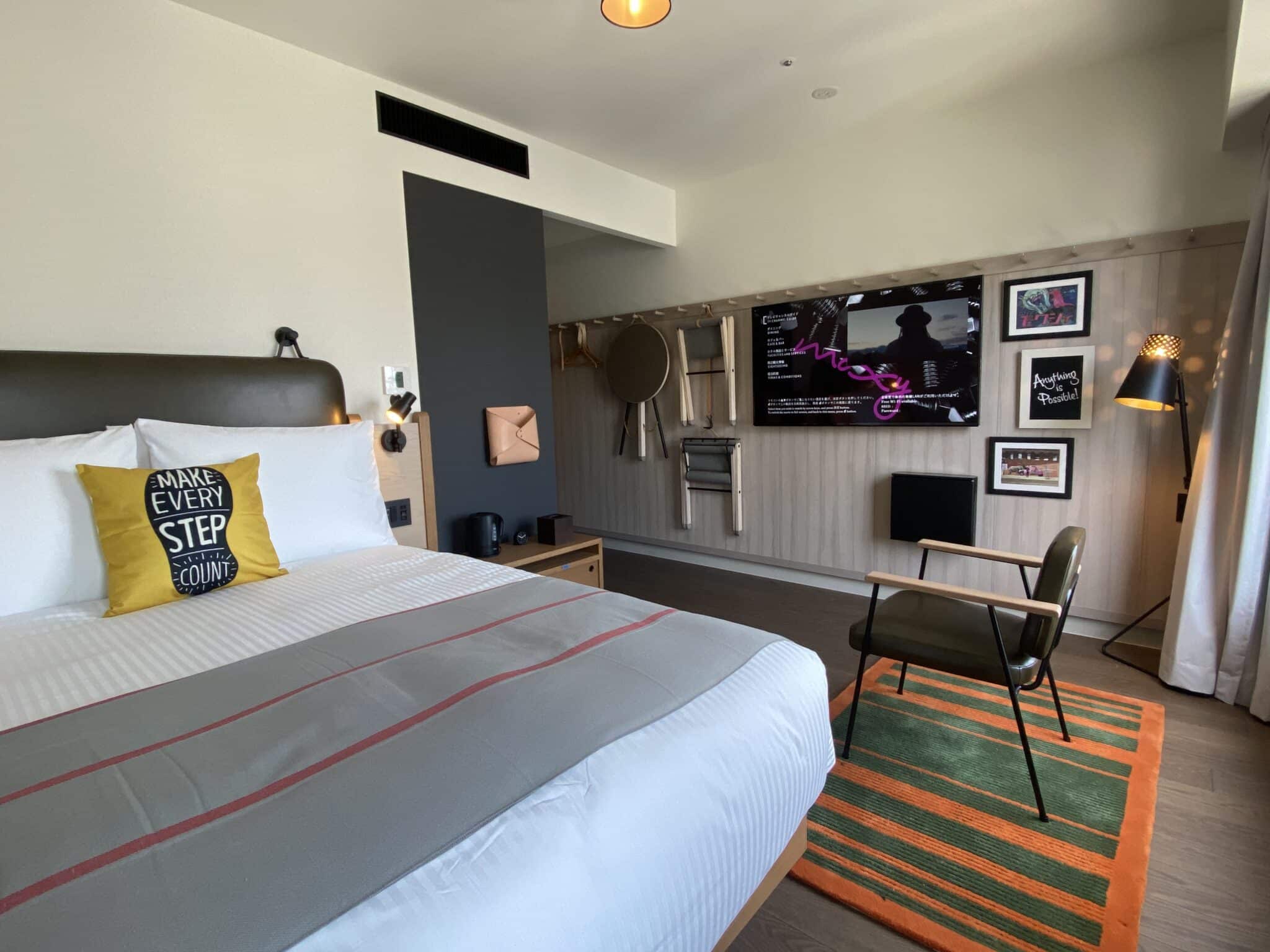 Those travelling with a furry companion will be happy to hear the hotel is pet-friendly!
Mesm Tokyo Autograph Collection, Tokyo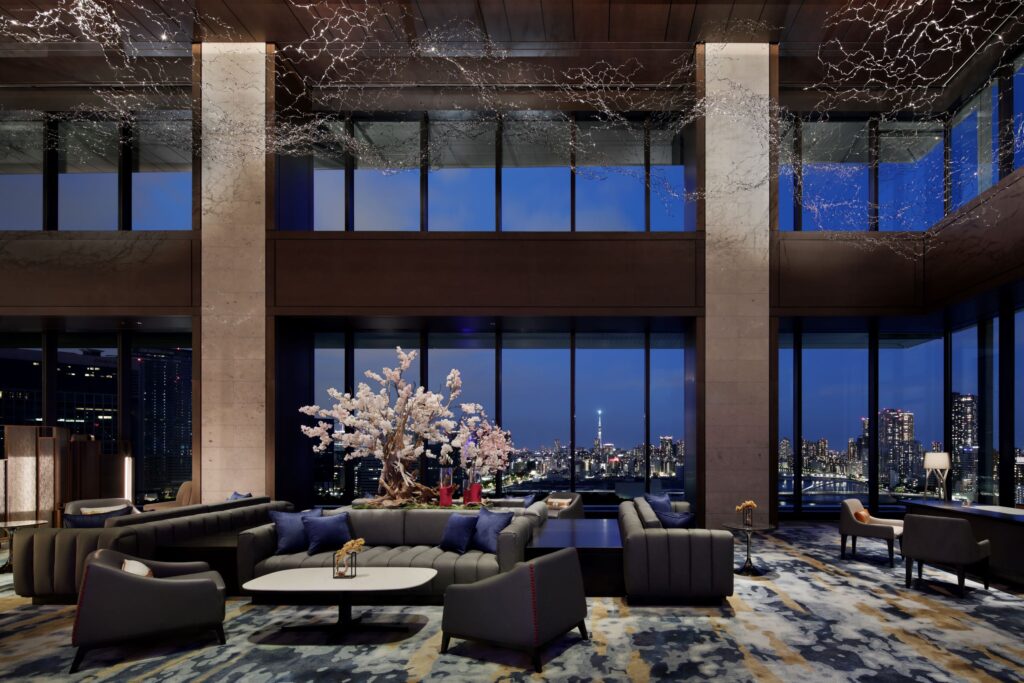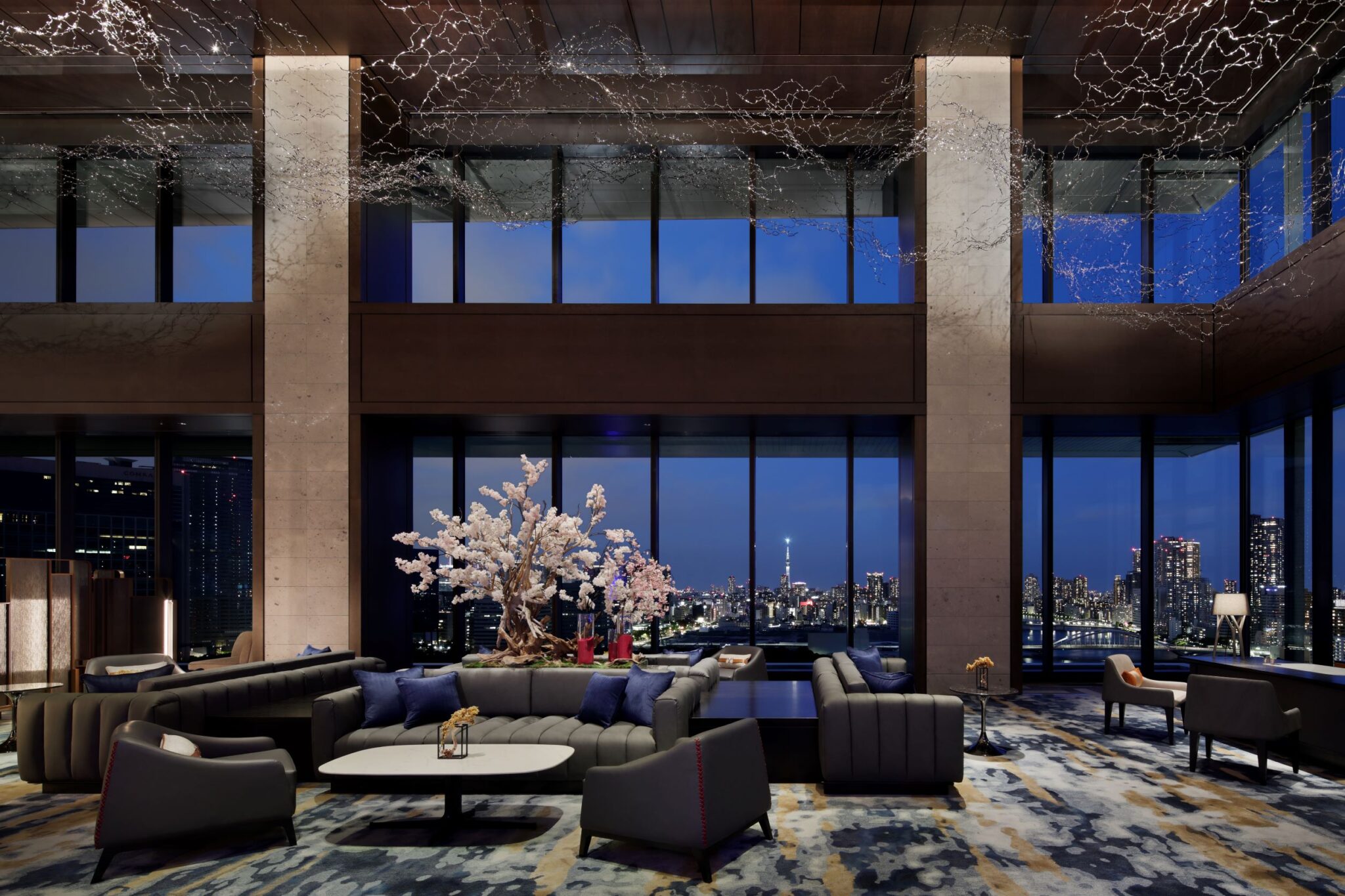 Another hotel that is part of the Marriot Bonvoy collection, Mesm Tokyo takes its name from the word mesmerise, aiming to mesmerise all the visitor's senses.
It does this visually with stylish modern décor that still represents traditional Japanese designs yet reflects the cutting edge efficiency of the surrounding city. Elegant, luxurious rooms help visitors relax and unwind after a long day of exploring, complete with blackout curtains and original BULK HOMME bathroom amenities. Even the sense of hearing is catered for in the rooms, with every room equipped with a digital piano.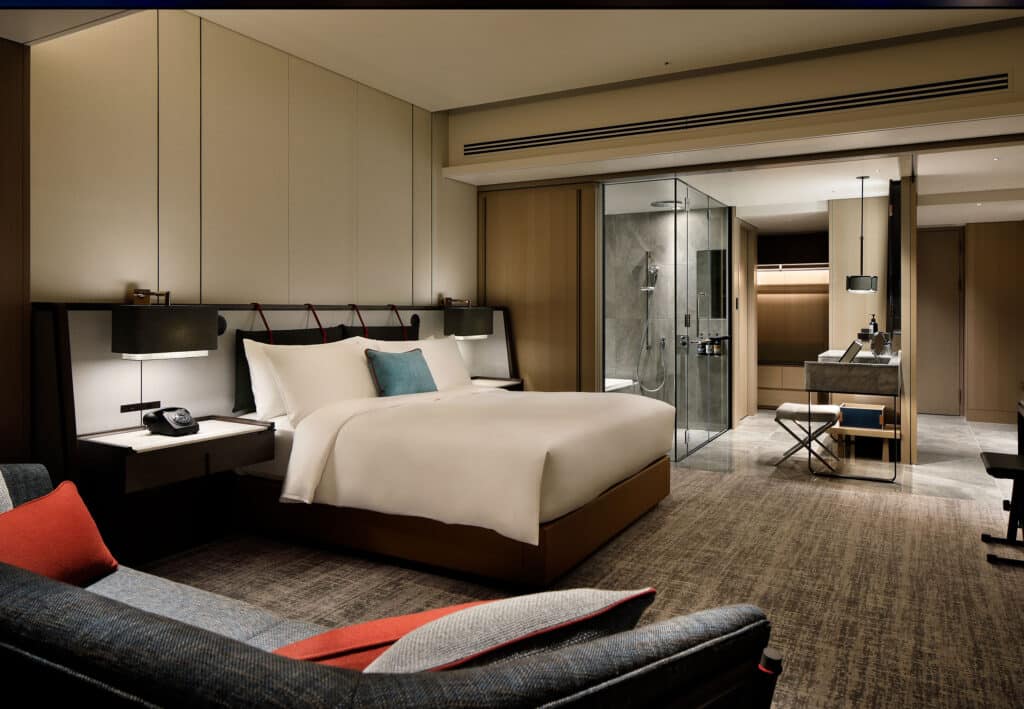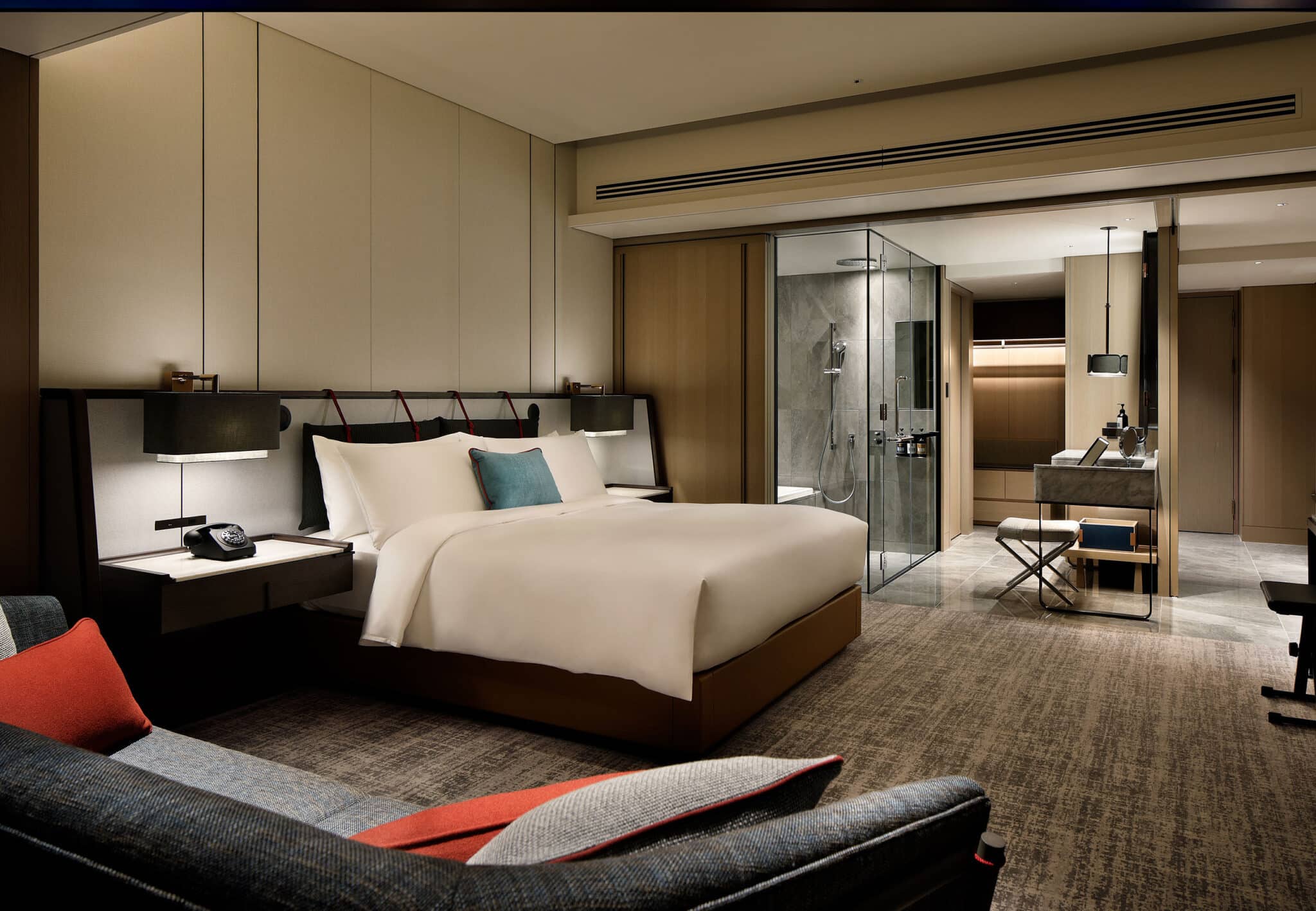 For the sense of taste, travellers are treated to Parisian gastronomy at The Chef's Theatre, creating wonderfully inventive French/Japanese fusion cuisine. A popular destination among hotel guests and Tokyo residents, the trendy hotel bar 'Whisk' invites travellers to indulge the senses with handcrafted cocktails and speciality Japanese Sarutahiko coffee.
As with many other hotels on this list, Japanese hospitality is a key selling point and defining characteristic. Travellers to Japan are always impressed by the high quality of service, and reviewers of this hotel consistently pick out the welcoming nature of the staff as a significant plus.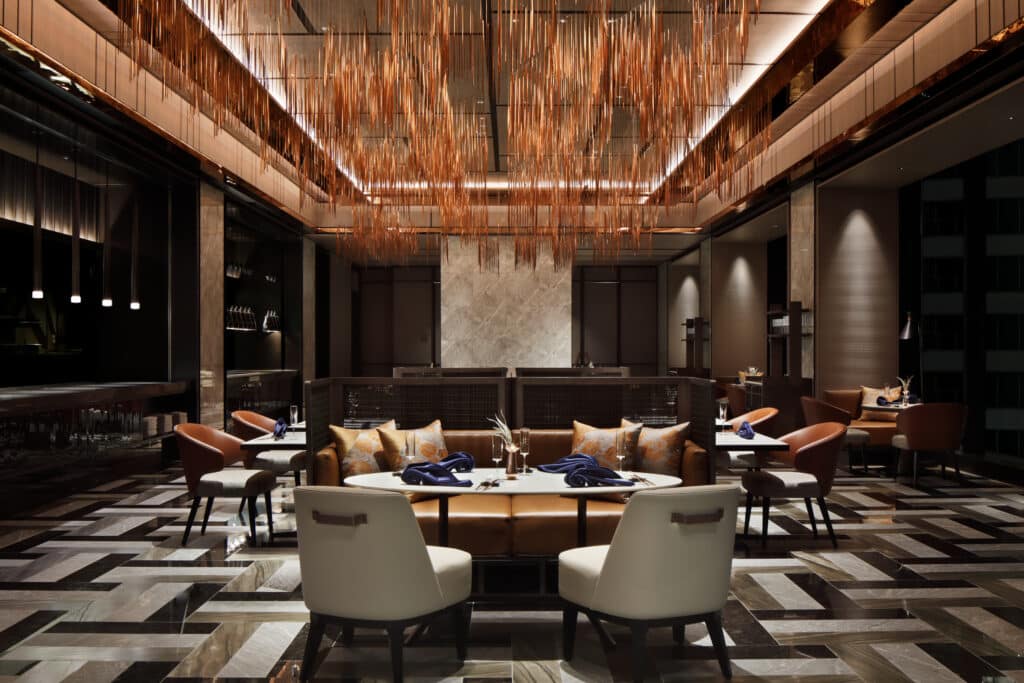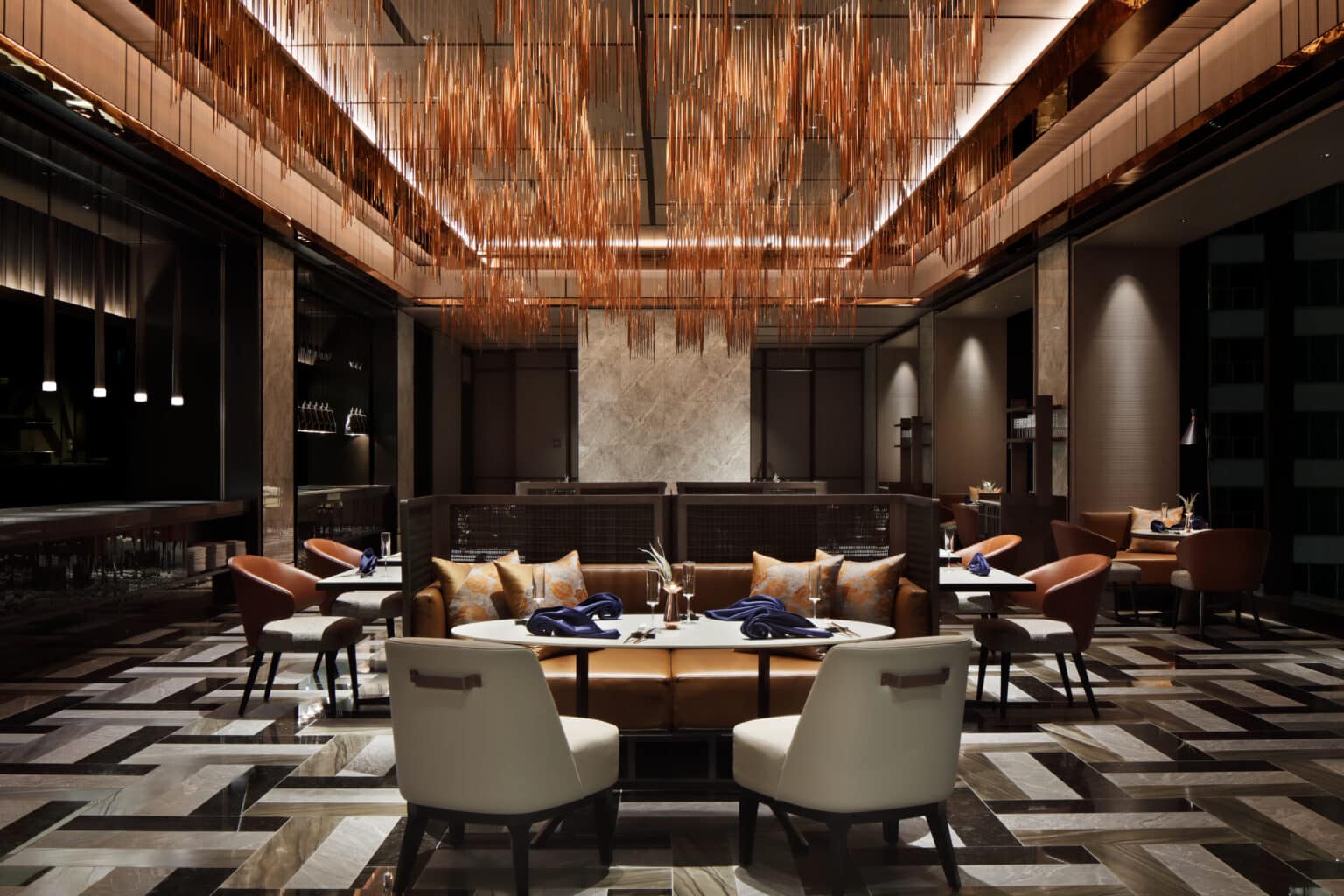 Our team in Japan are gearing up for a very different Olympics in their country. They only wish they could be welcoming travellers to come and explore.
Nevertheless, we are hopeful that widespread travel to Japan is not too far away on the horizon. In the meantime, they are full of advice and more recommendations for accommodation choices and things to do in Japan. Feel free to have a browse of our Japan destination guide to get inspired. Don't hesitate to get in touch and hear more about what's on offer.