Travellers are always thinking about and planning their next holiday. If you're currently living in Thailand, maybe you're considering a last-minute getaway over Christmas or pondering starting 2021 with a nice escape to explore a new place. With ongoing border closures, your options are limited to staying within Thailand. However, how fortunate you are to be residing in a country blessed with such natural beauty. From the glorious pristine beaches in the south to the mystical mountains in the north, and a lot more besides in between, there are plenty of options for all traveller types.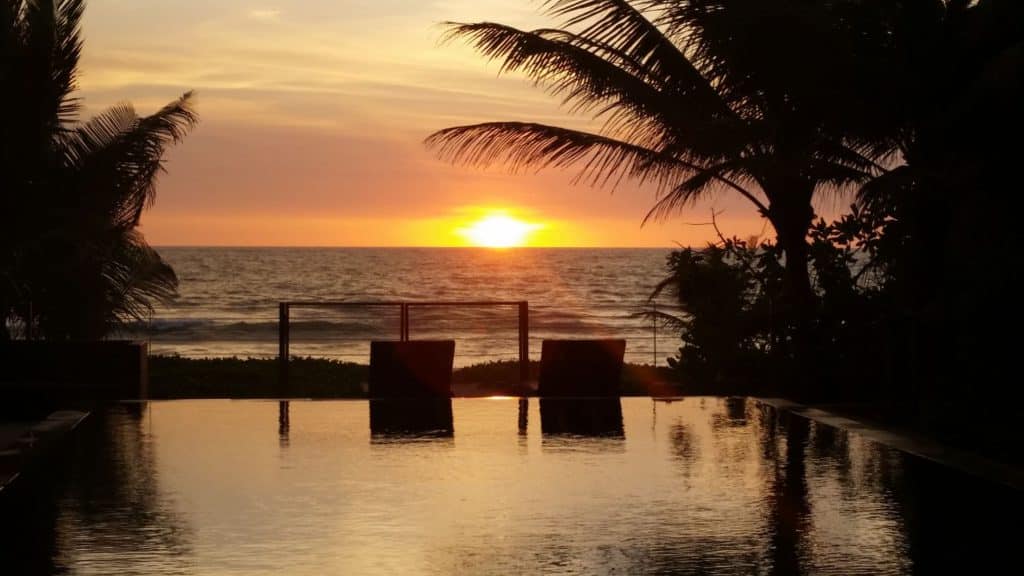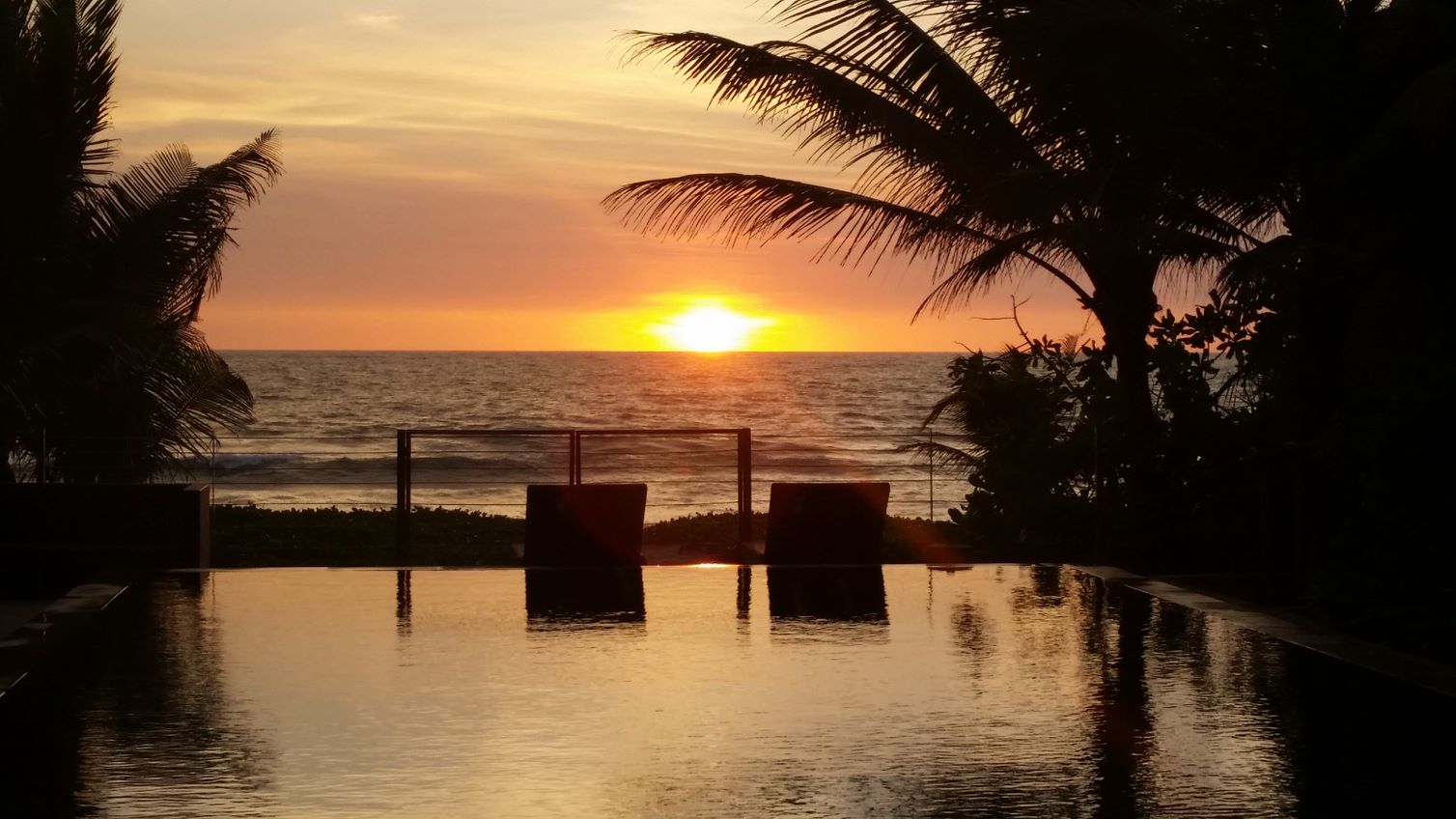 We at Discova want to shed a little light on some of the beach destinations slightly away from the tourist trail. The mainstays of Phuket and Krabi offer plenty of excellent beach escapes. Still, beach aficionados will do well to look beyond these hotspots, and perhaps travel the extra distance away from the main airports, as there are other areas of magnificent coastline to discover. Any connoisseur takes pleasure in finding that new gem, and taking the chance and stumbling upon your dream beach is no different.
But First, Who are We?
We are a destination management company specialising in offering tailor-made touring opportunities to travellers. We work hard to put together fantastic experiences, often highlighting more off-the-beaten-track destinations and focusing on vacations that provide deeper, meaningful connections and lasting memories.
As travellers across Asia are encouraged to rediscover their home countries with international travel being still out of reach, Discova is expanding its product offering for domestic travellers. That means we're reaching out to you ex-pats and locals, teachers, students, digital nomads and families to share what we have to offer.
We know that you share a common interest in authentic, meaningful, and competitively priced travel experiences. With our on-the-ground expertise based on first-hand local knowledge, and with longstanding partnerships with suppliers across our destinations, we're ultimately confident that we can offer great deals for these unique experiences.
Our usual market is business-to-business orientated as we operate tours for leading wholesalers, travel agents and suppliers in the UK, US, and Australia. It's from this background and from these longstanding relationships that we can achieve remarkable rates exclusive to us. Far from moving away from our business-to-business roots, we now want to take this opportunity to share our special offers directly with our domestic travellers.
So, What About Alternative Beach Destinations in Thailand?
Khao Lak
Khao Lak is a relative newcomer into the beach tourist scene in Thailand. Located within easy driving distance of both Phuket and Krabi's airports, it is a much more peaceful and serene alternative to those busier destinations.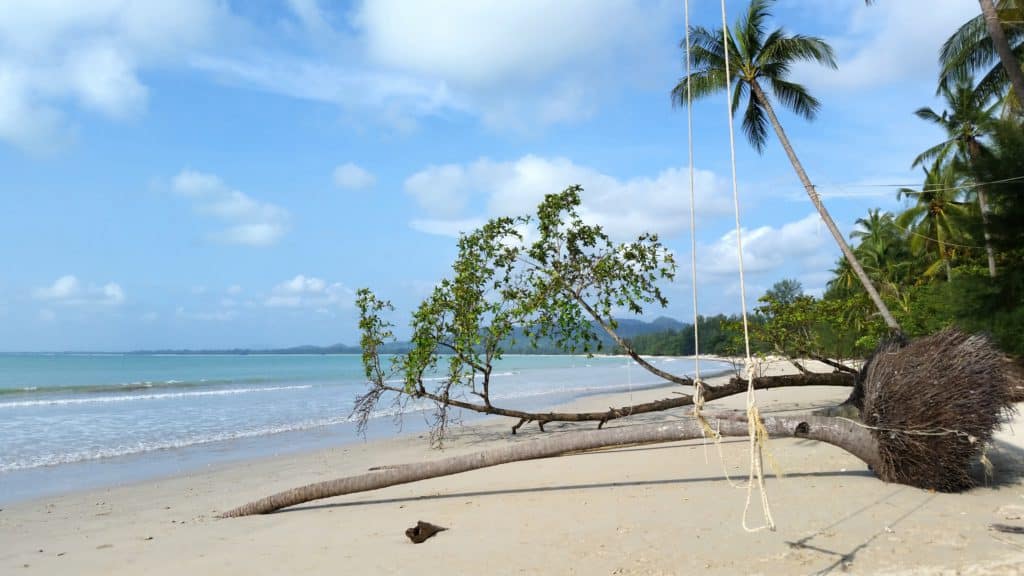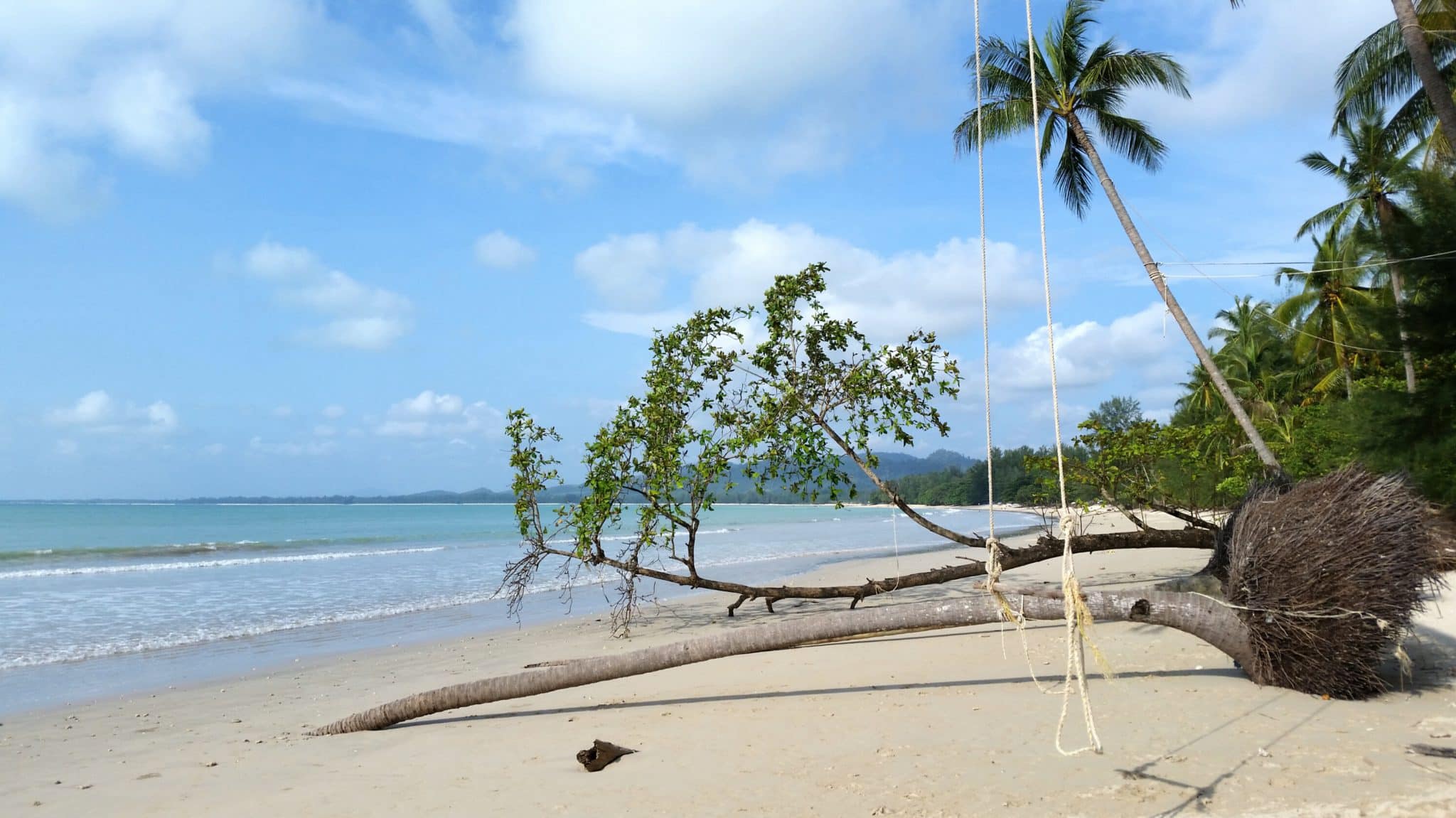 Khao Lak's strong attraction is its unspoiled natural beauty. Its position on the Andaman Coast offers seemingly endless beaches for peaceful relaxation. Unblemished by too many resorts, the area is reminiscent of Phuket's bygone days before becoming overly commercialised. The rich, natural splendour continues inland as Khao Lak is comprised of no less than three national parks offering lush forests to explore. The natural attractions even continue out to sea as the area provides a great base to explore the astonishingly idyllic Similan Islands and its famous diving opportunities.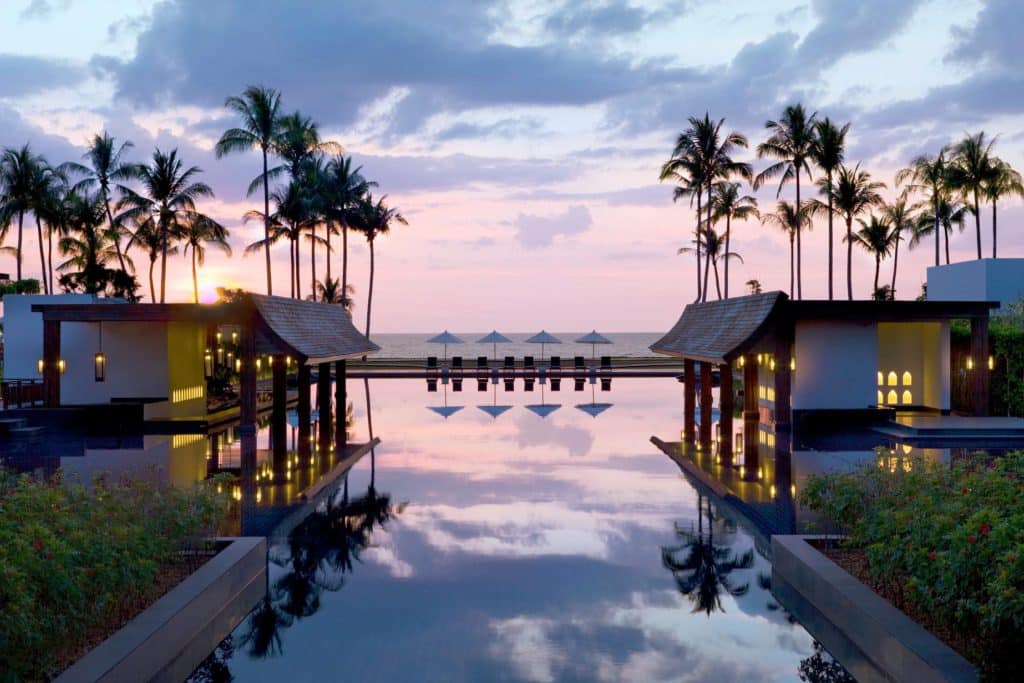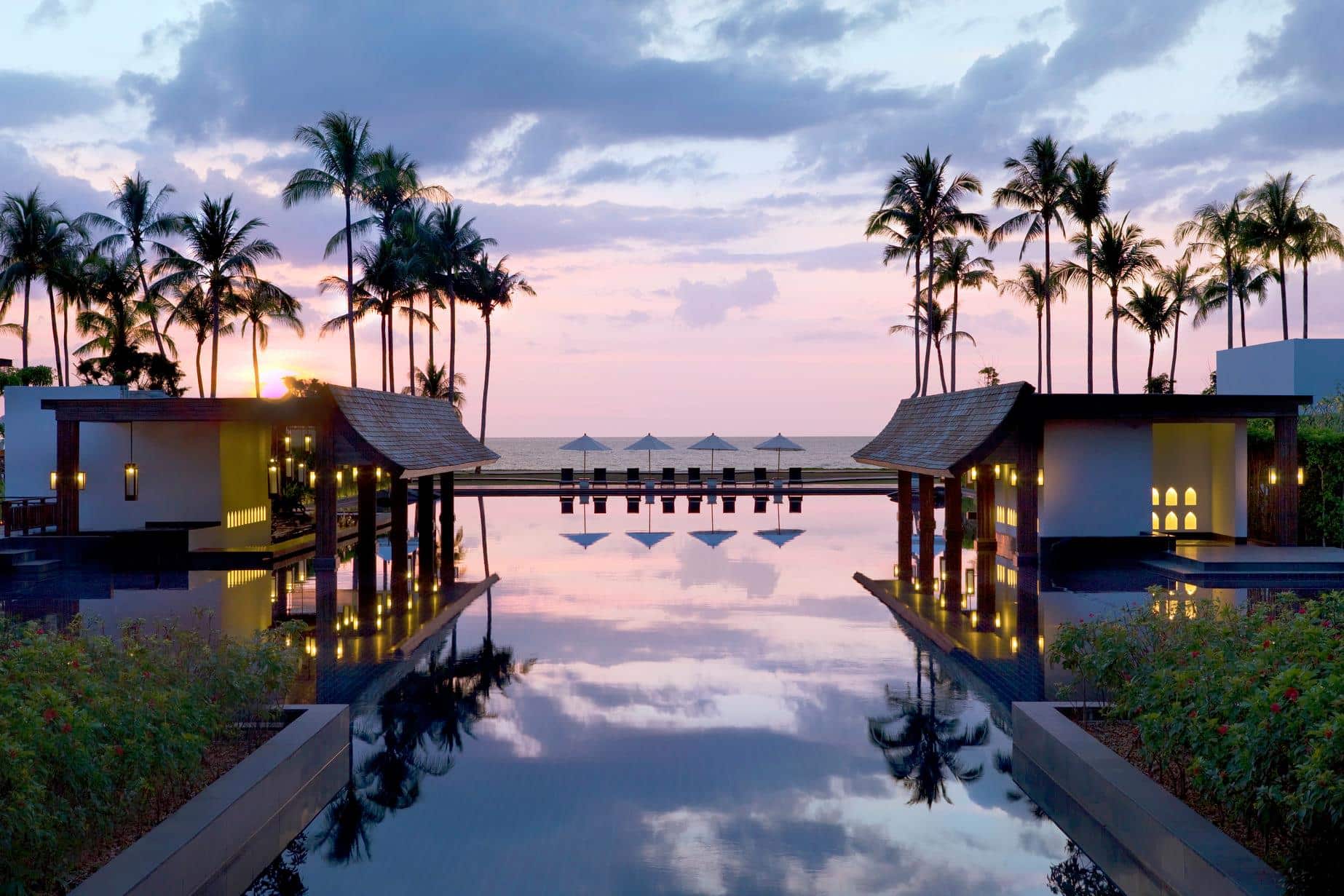 In this rare oasis of relaxation, some standout beachfront resorts provide the perfect backdrop for those expansive white beaches. One such resort is the JW Marriot Khao Lak Resort & Spa. This 5-star luxury accommodation exudes a simple elegance that allows travellers to be inspired by the surrounding natural beauty. This peaceful paradise, combined with the luxurious amenities one would expect from a first-class resort, leaves travellers with a sense of blissful harmony. At Discova, we have partnered with the resort to offer an exclusive package for a 5-night family stay that includes plenty of enticing extras. If you're interested in checking out the hotel and see yourself taking a dip in the Andaman's azure waters in the near future, have a look at the offer here.
Koh Phangan
Okay, so Koh Phangan is admittedly not 'off-the-beaten-track' – it has earned a well-renowned status for its monthly full-moon parties that have consistently drawn revellers to the island for the chance of a big celebration. However, there's a lot more to the island than this isolated party scene. Par for the course for islands in this area, it has all the assets of a tropical island paradise, from the staple powdery white beaches to cascading waterfalls to fantastic snorkelling spots.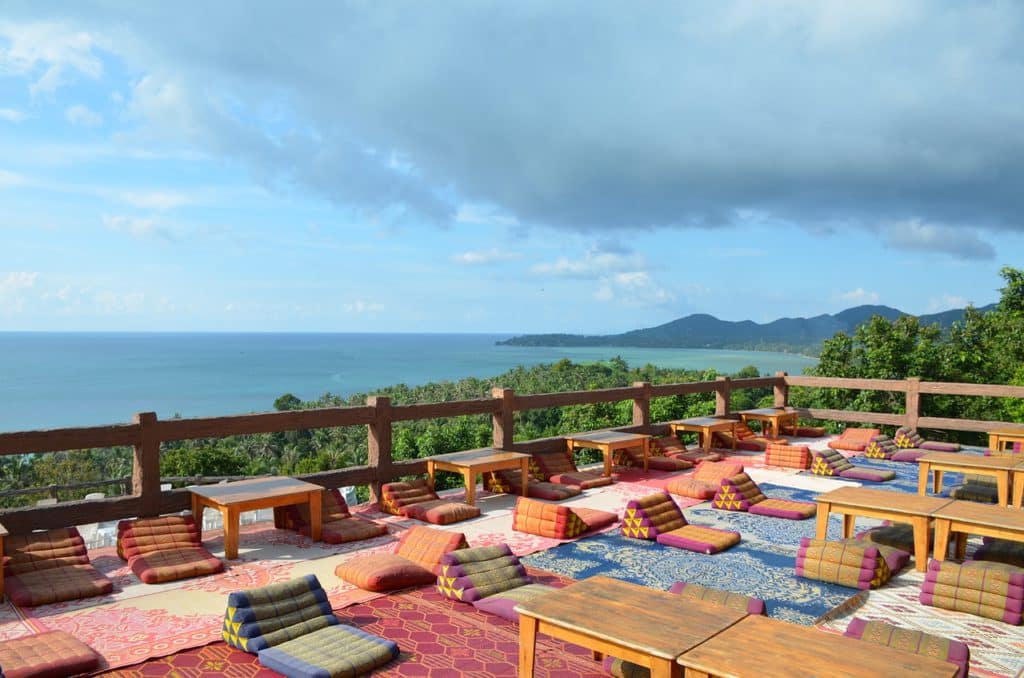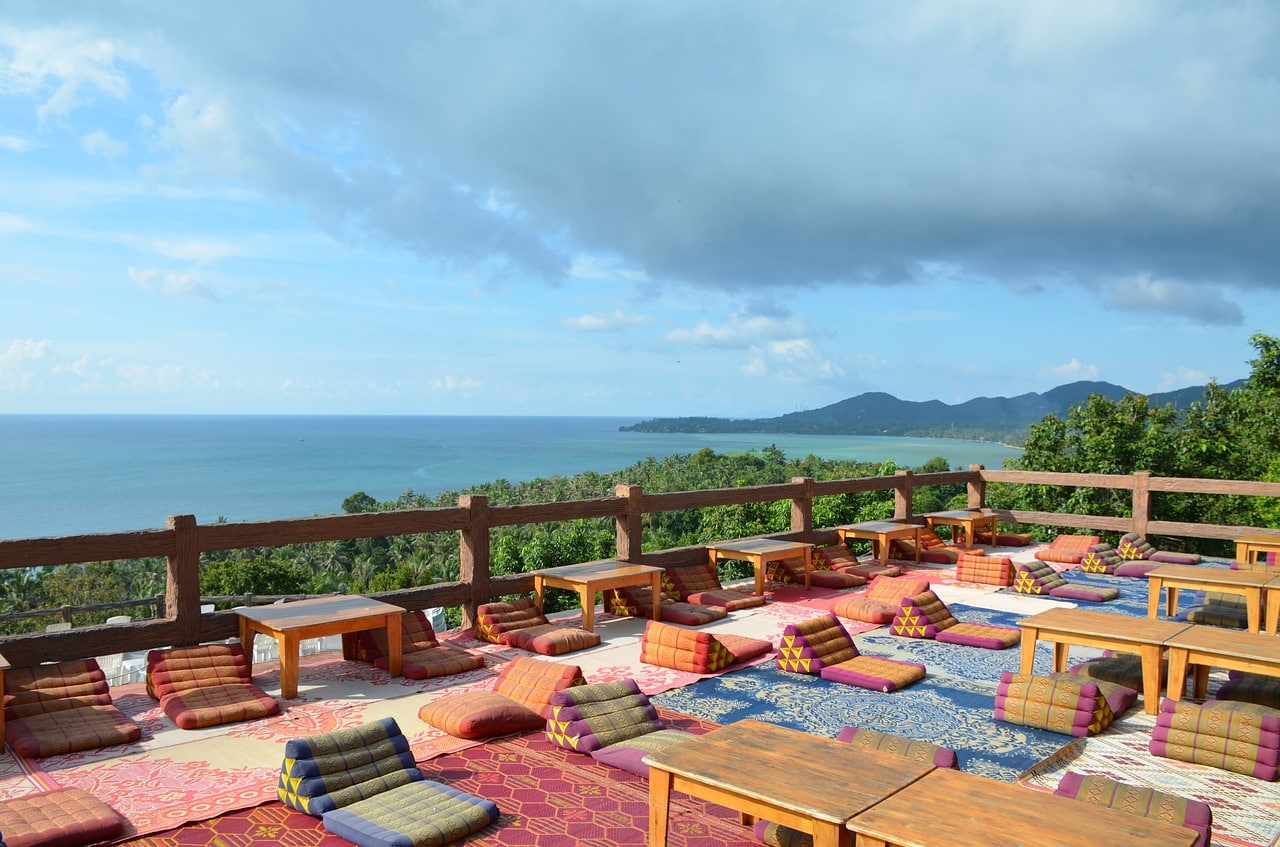 Whereas the southeastern peninsula of the island caters to the more boisterous backpacker scene, the north coast offers the serenity and calm that some travellers crave. This north coastline retains its charm with plenty of Thai fishing villages intermingled with the new resort developments. These perfectly complement the environment and offer stunning views of the picturesque beaches.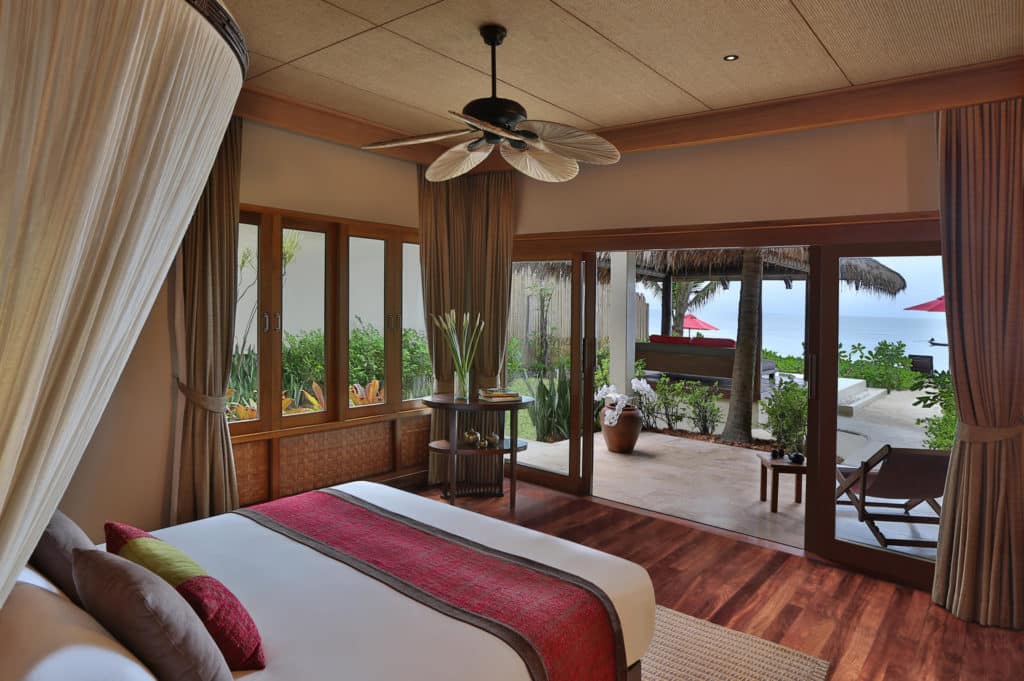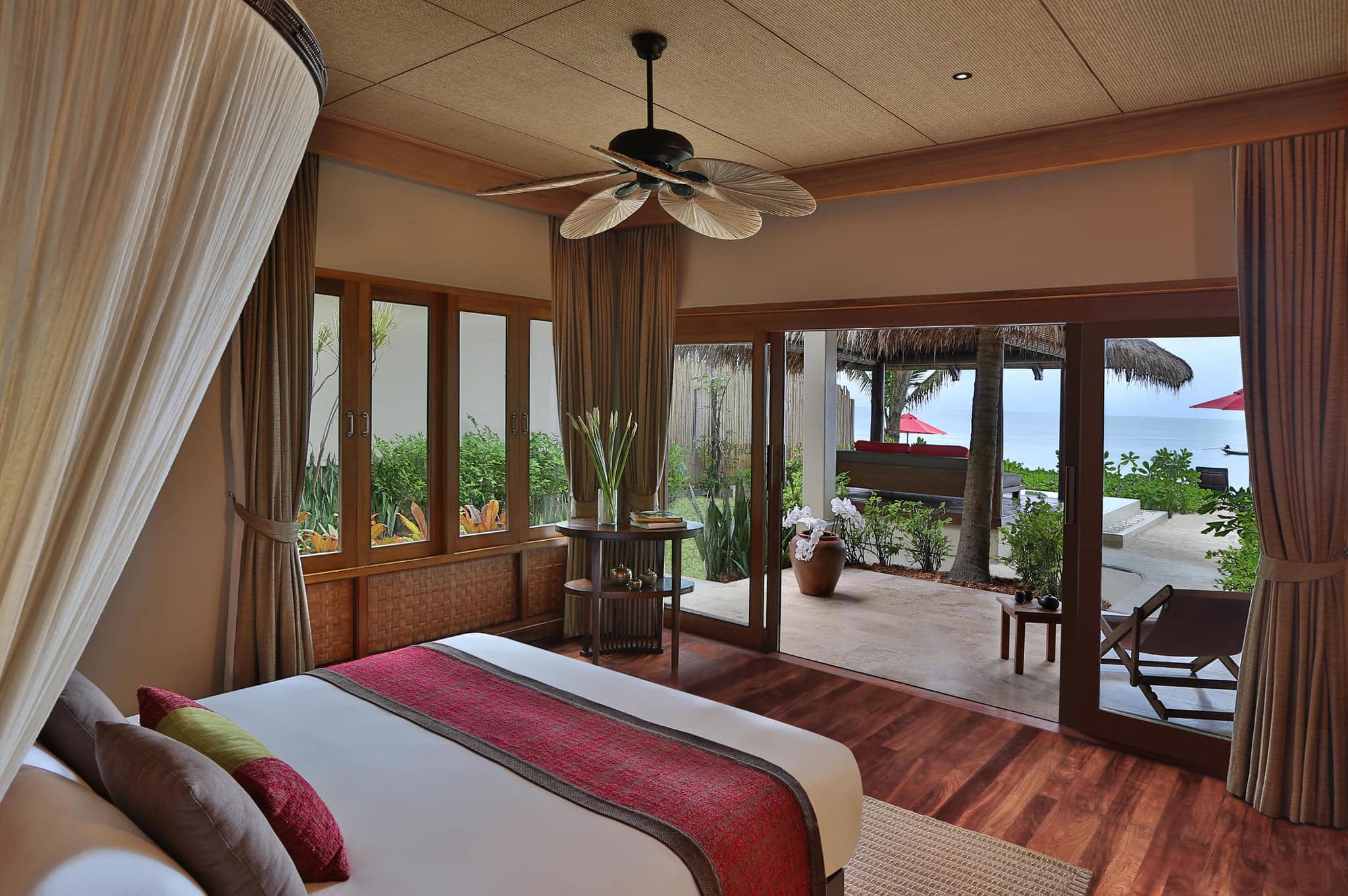 An example of this graceful retention of natural beauty in a luxury setting is the stylish Anantara Rasananda Koh Phangan Villas. Set among the towering palms right on the beachfront, the sumptuous villas are influenced by local culture, allowing you to embrace Thai island life while also basking in the indulgences you would expect from an Anantara residence.
When booking with Discova, we can offer an exclusive deal to experience this incredible island paradise at an affordable price. Check out our 7-night package that includes all transfers here.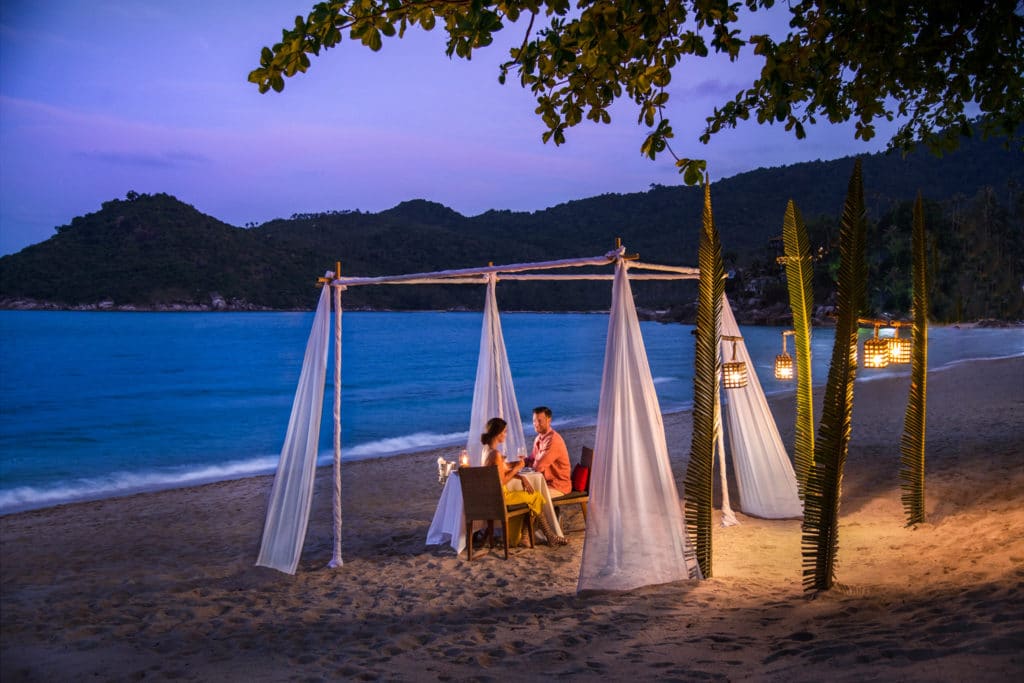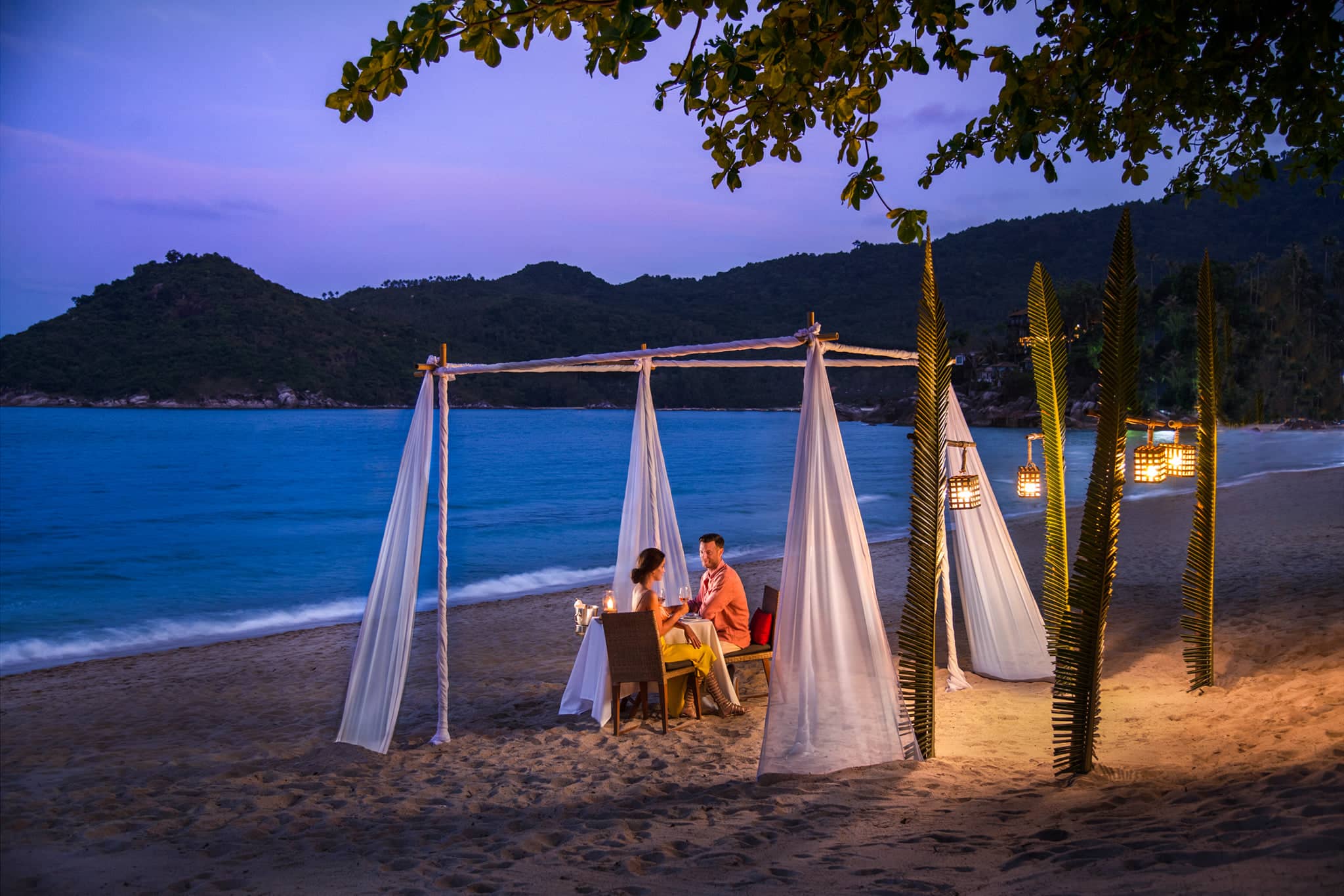 Koh Kood
Dubbed 'the Maldives of Thailand', this island, often spelt Ko Kut, is perhaps the most picture-postcard-perfect destination for beach lovers. Located to the south of the more touristy Koh Chang, Koh Kood is inaccessible by vehicle ferry, giving it a deserted quality and a veritable unspoilt island feel. Naturally, there are wonderfully sculpted beaches set around an island comprised of jungle-clad mountains featuring waterfalls and lagoons. There is plenty for the intrepid explorer to discover here.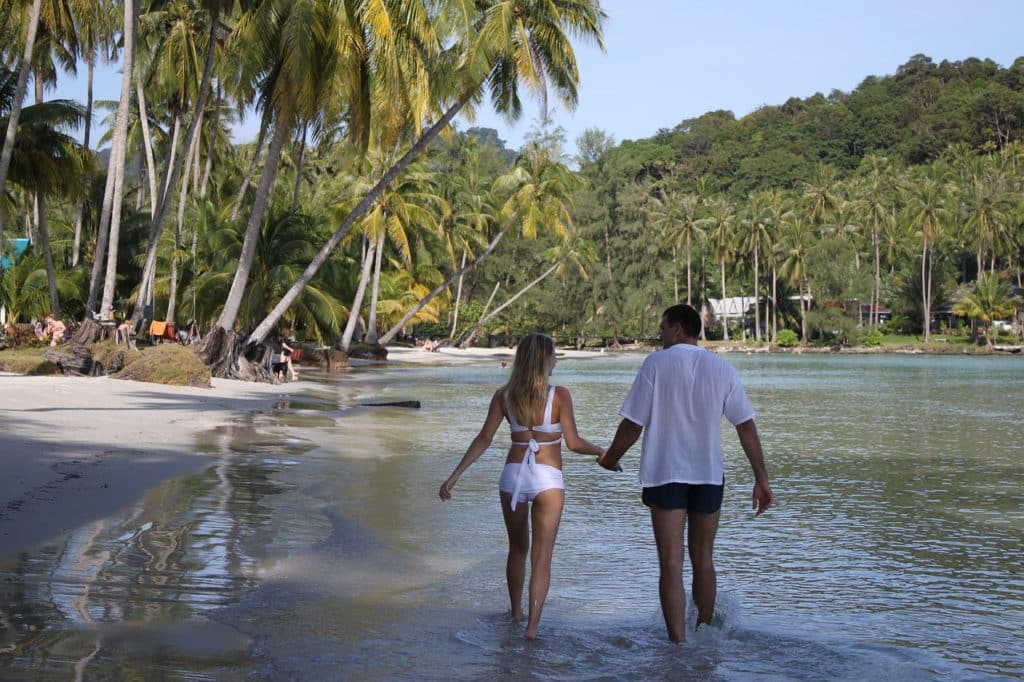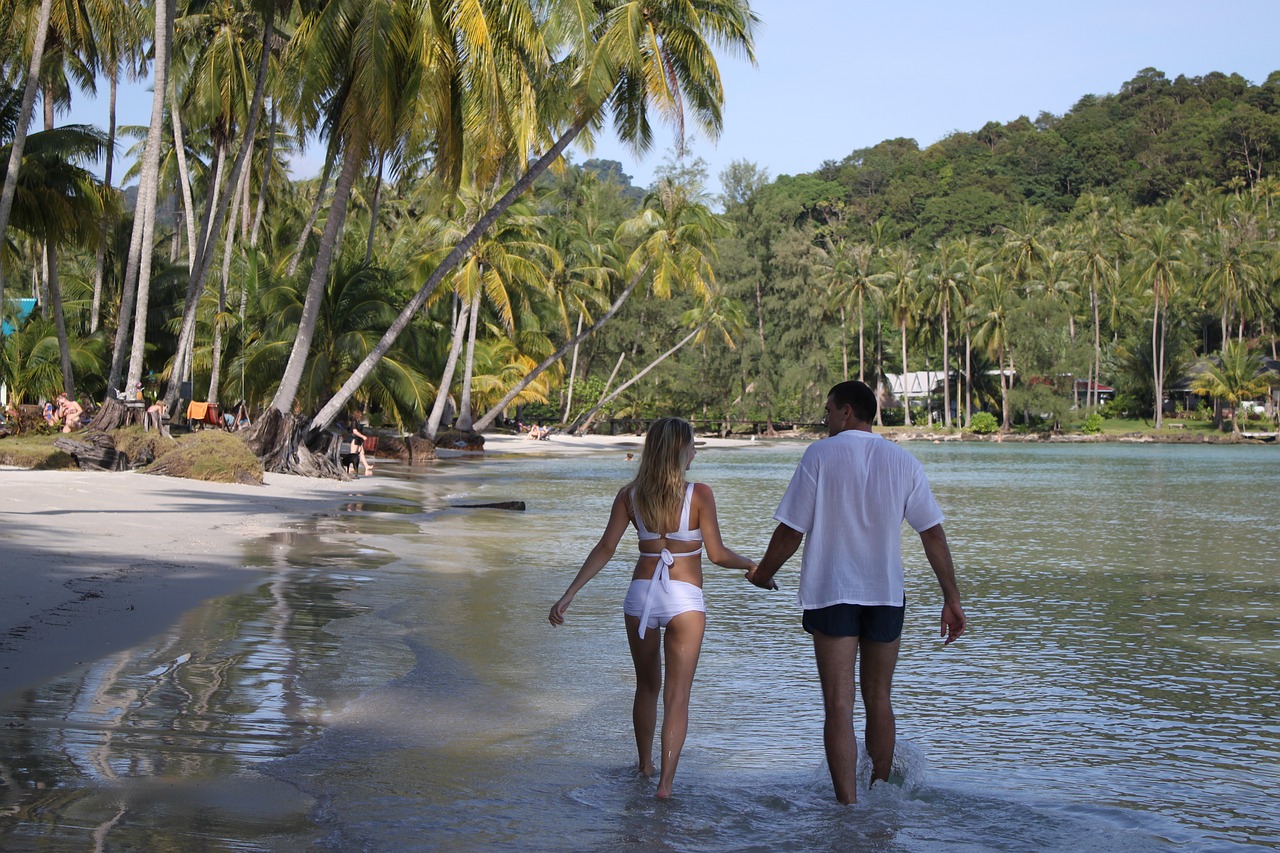 Resorts here are quiet, ranging from backpacker bungalows to the super-luxury, and travellers often stay around one of the many beach areas to relax without the trappings of mass-tourism to entice them away. If you want a peaceful paradise to unwind in without any distraction besides the tropical surroundings, then Koh Kood should tempt you.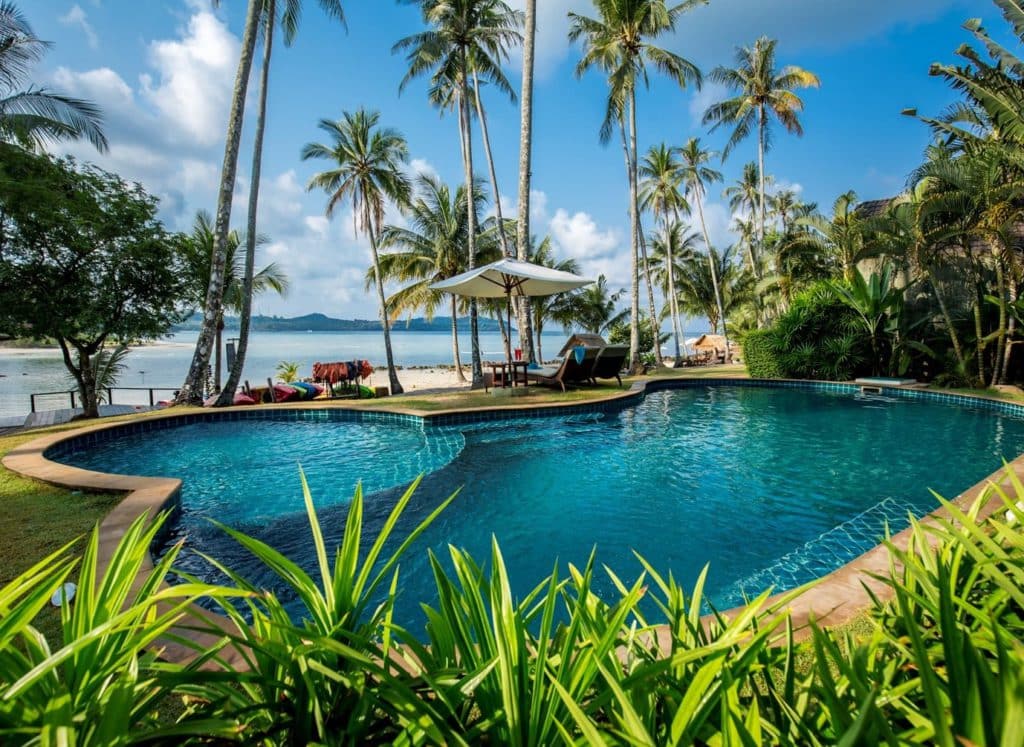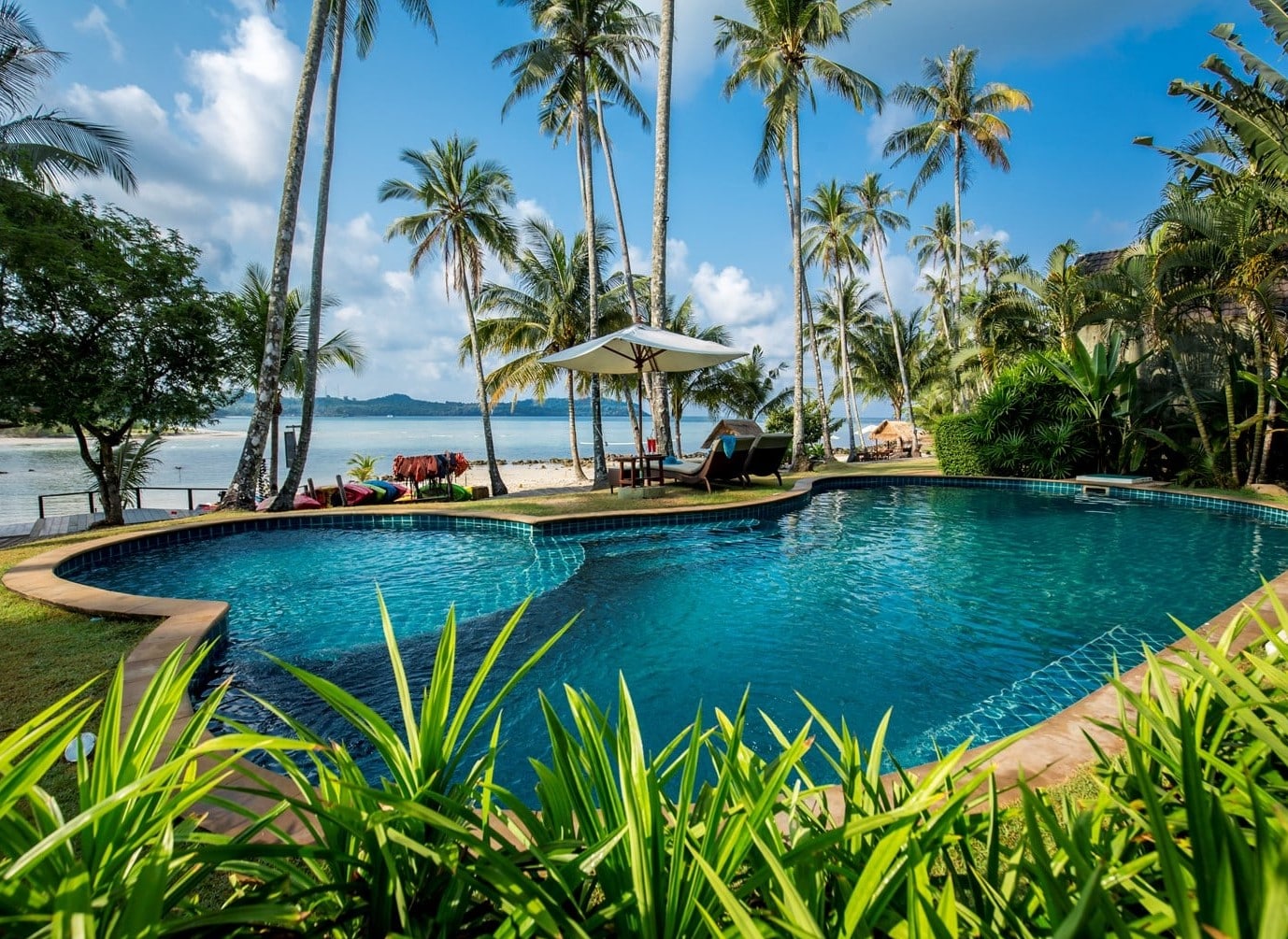 With Discova, you can enjoy another exclusive deal to experience this stunning island at Away Koh Kood Resort. Stay in a deluxe ocean-facing bungalow offering breathtaking views while also enjoying a comfortable and spacious environment in which you can rejuvenate both body and mind in luxury. The hotel invites its guests to get adventurous with its lively activities centre if you're that way inclined, or you can simply recline on a sun-lounger and soak up those rays and appreciate the slower pace of life. For details of our exclusive 4-night escape at Away Koh Kood Resort, don't hesitate to contact our agents.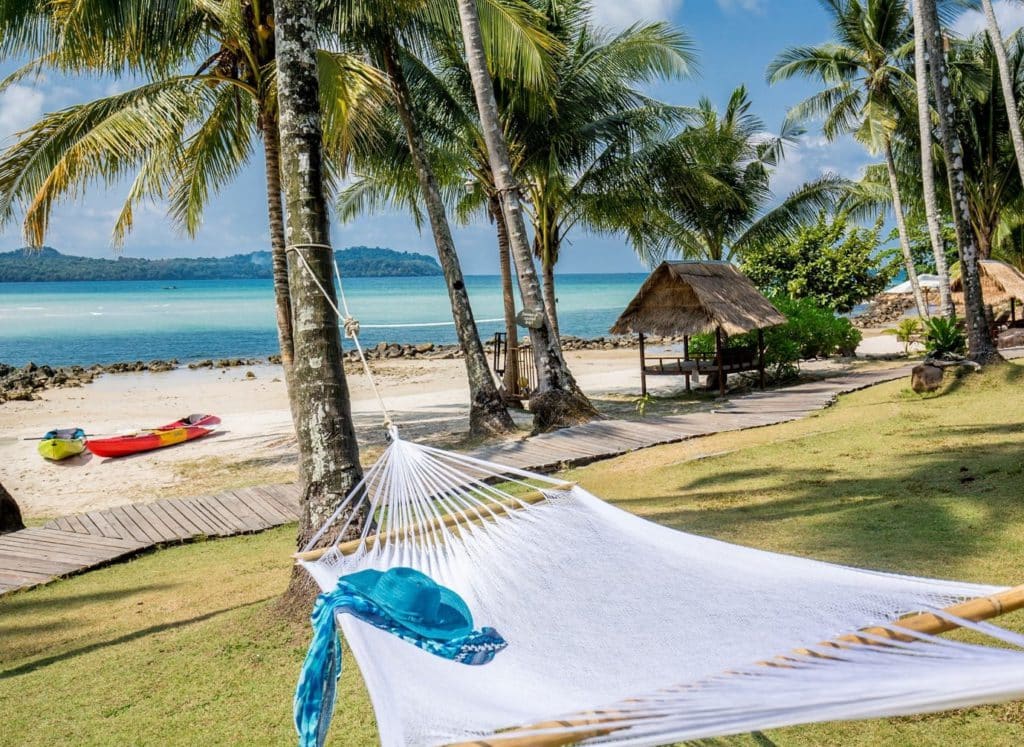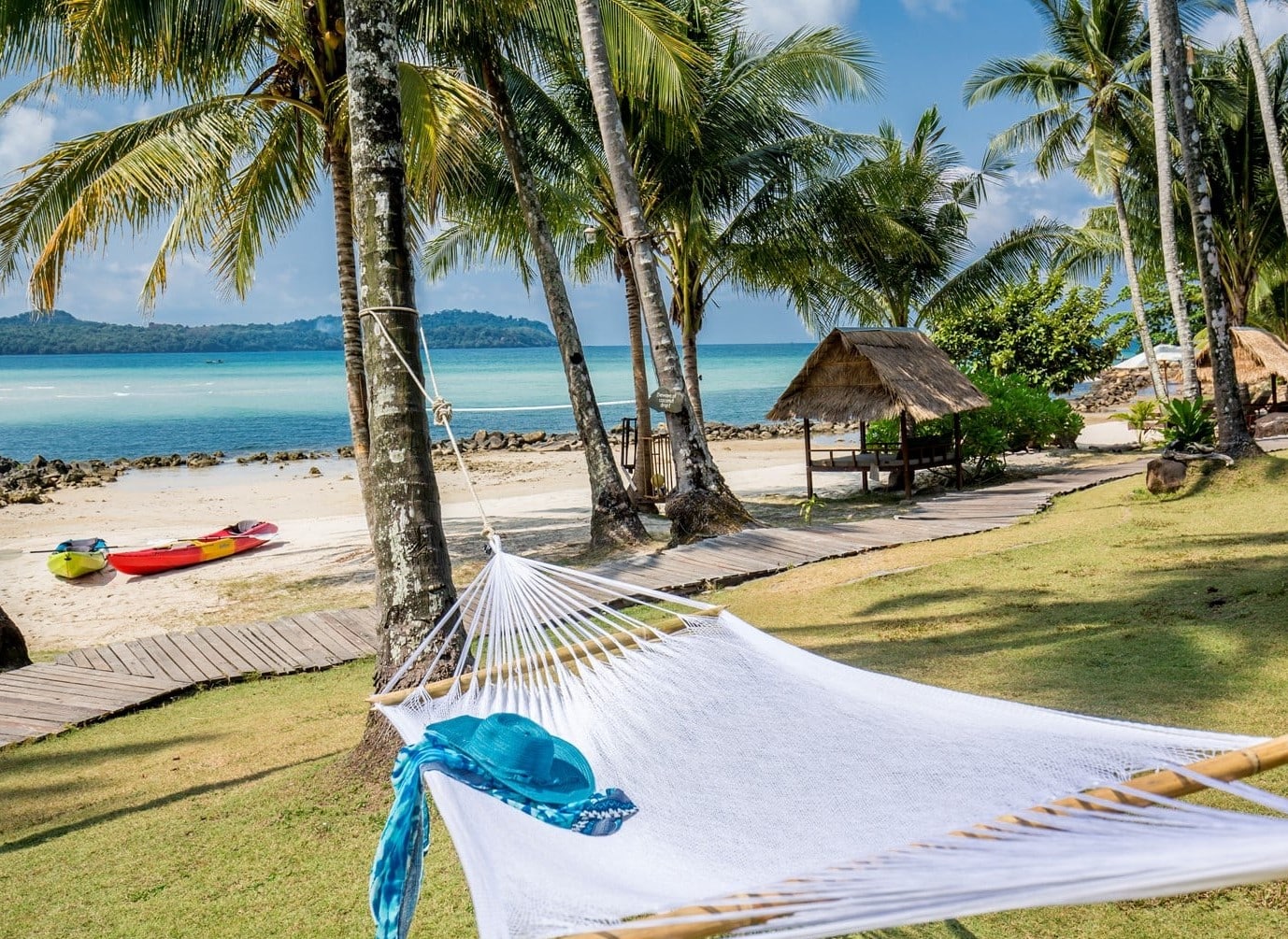 Offering just a flavour of the alternative beach destinations we have to offer, we're sure to have whetted your appetite for that well-earned beach escape! We are always putting together deals to experience these unique and amazing places at affordable rates, available only through Discova. To learn more about these offers and more, our agents are always on hand to offer their expert advice and guidance.