We figured it's time for another travel restrictions update across our destinations in Asia and the Americas, encompassing where we're at in each destination.
The situation is ever-changing and evolving, and our teams are happy to give more specific advice should any of our partners request it.
We also wanted to provide a business update detailing some of the developments at Discova.
Business Update
Dear partners,
As we approach another northern summer, it was almost inconceivable a year ago that international travel would still be so far out of reach for most of the world. While we take heart that vaccination is progressing well in the US and UK and in the recent news that the EU is opening borders to vaccinated travellers, many nations are still lagging behind with their rollouts as they continue to battle the latest wave of infections.
I must admit it is difficult to remain optimistic at times, particularly with the ever-changing landscape in Asia. Yet, we are hopeful that, with ongoing vaccination rollout and bilateral discussions between countries for travel corridors, we will see some movement in the second half of this year.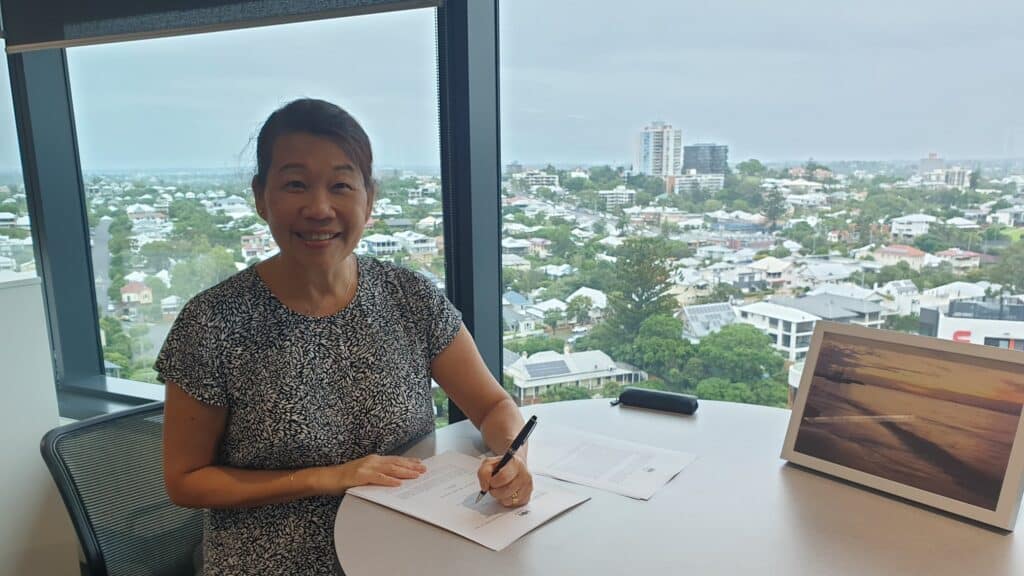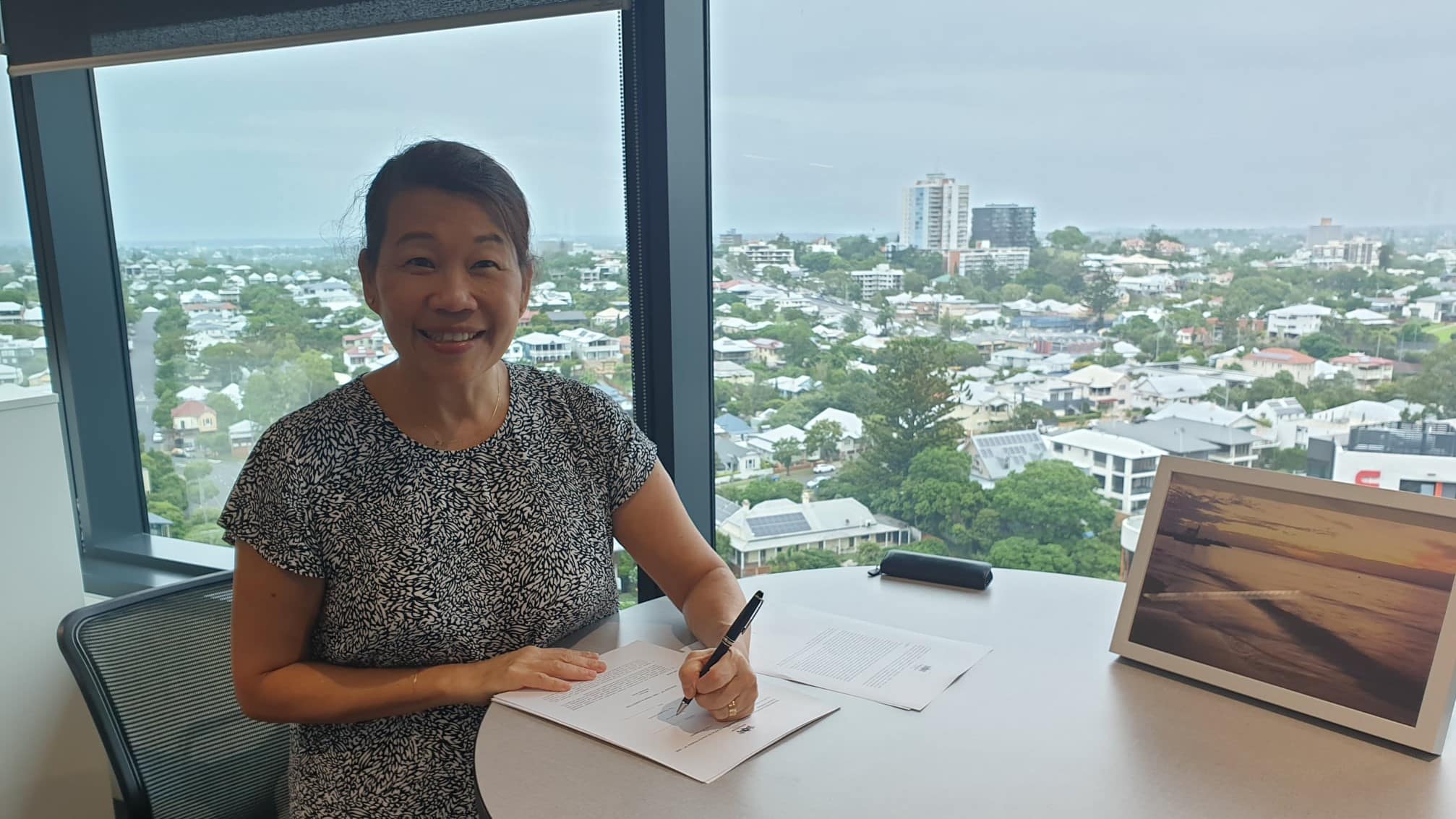 On the other hand, our business in Mexico and the Caribbean is recovering strongly from a combination of growing outbound traffic from the US and the new partnerships we have acquired.  We expect our business to return to or even exceed pre-Covid levels this summer – which is a significant positive.  More importantly, our enhanced health and safety procedures have been effective in keeping our travellers safe while they enjoy their time in our destinations.
At Discova, we continue to keep focused on our key objectives. That means speaking with our partners about their needs when borders start opening to our destinations. It constitutes a continued engagement with our guides and local suppliers during this period to ensure we can restart services when we need to. It also has meant working on our connectivity and technology solutions to deliver a better experience for our partners.
We are also busy working on plans to grow our footprint to new destinations to better support our partners where you need us. As you are already aware, we have also undertaken a product refresh across our key destinations and are excited to share this with you in our new brochures.
Looking forward, our conversations with our partners have been encouraging, particularly for 2022. We will be monitoring the speed of vaccination rollouts closely in our destinations, the caseload across Europe as restrictions lift for vaccinated travellers, and the progress of bilateral discussions for travel corridors.
We look forward to the renewal of widespread travel and being able to welcome back travellers, your customers, once more.
Suyin Lee, Managing Director
Travel Restrictions Update for Each Country
As ever, we encourage travellers to always check official government advice and guidelines set out by bodies such as the WHO and the CDC.
Without further ado, let's get into it. Feel free to click on any country below to head straight there.
Thailand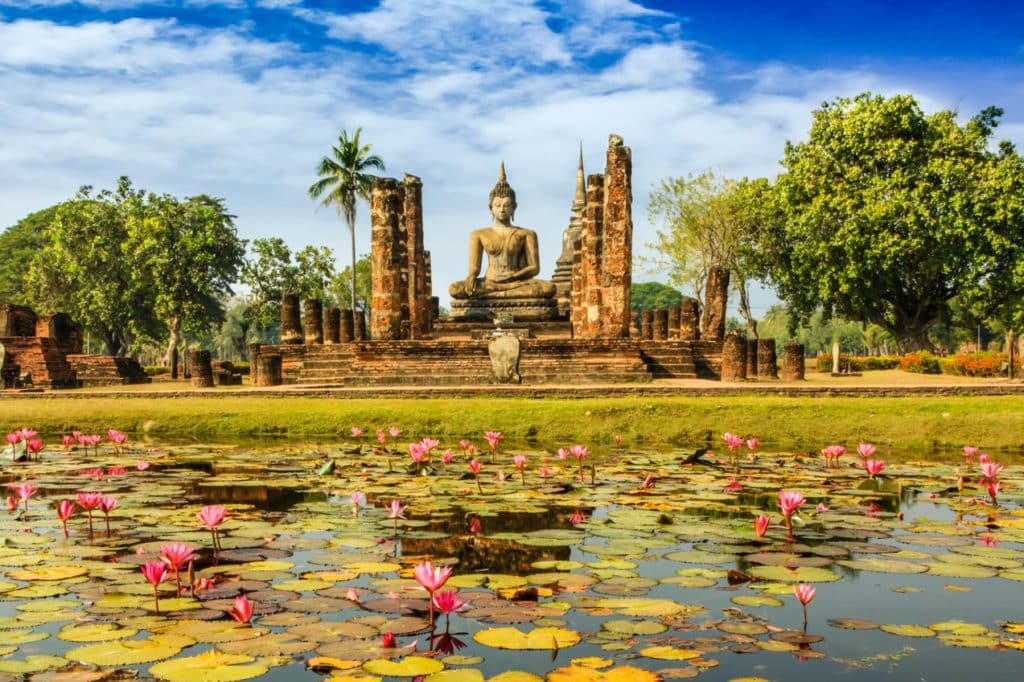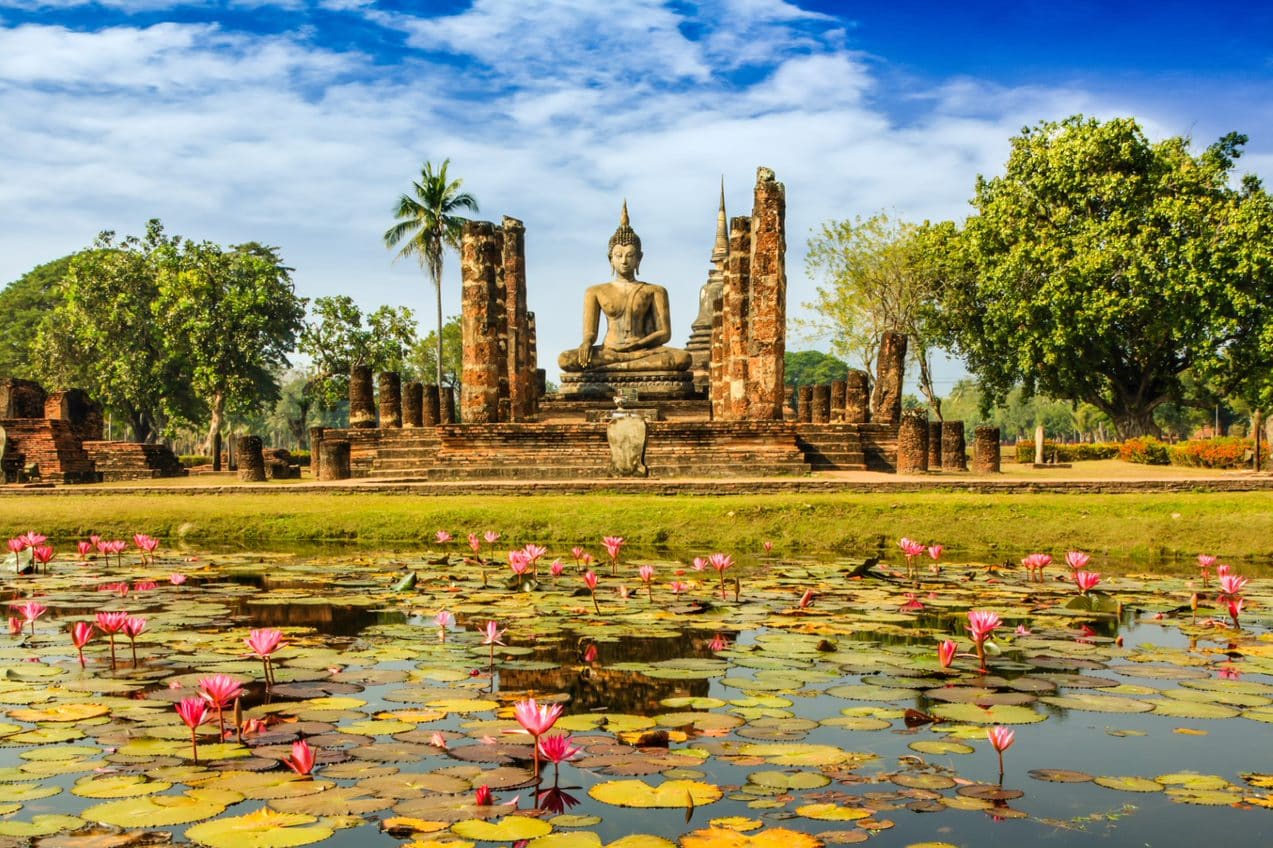 Thailand's borders are officially open, though mandatory quarantine of 14 days effectively restricts any travel for tourism. Unfortunately, 2021 has seen two separate covid surges stall progress within the country. The latest surge reached its peak in April, but there are signs most provinces have overcome this outbreak and have prevented a rise in cases. The exception is Bangkok, which continues to see around 2,000 cases per day.
This has led to new lockdown measures, with gyms, cinemas, and other entertainment venues closed until further notice. Restaurants had been closed but are now open again with some restrictions, including a ban on the sale of alcohol.
However, there is still a plan to open Phuket from July 1st, providing the target for vaccinations on the island is met. Currently, 30% of the island's population is vaccinated, with priority given to the vulnerable and those within the tourism industry. The aim is to have 70% vaccinated by the end of June to welcome vaccinated tourists into Phuket from July 1st.
The vibe is very much that this will be seen as an experiment to examine the effects before a hopeful extension into other tourist areas like Krabi and the Samui peninsula. A broader effort to vaccinate the general public is gaining momentum, with forecasts hoping that the majority of the population will be inoculated before the end of the year.
Vietnam
Vietnam has also been subject to a stop-start recovery in 2021. Vietnam has been hit with a fourth wave of community infection with the new Indian and UK variants at the end of April. That has prompted many non-essential services to close temporarily and schools/universities to take summer vacation earlier than planned.
However, The government continues its '5K' campaign – wearing masks, minimising public gatherings, social distancing, hand sanitisation, along with a robust track and trace system. As a result, there is confidence among the local population that Vietnam will get this most recent outbreak under control as they have always successfully done with these minor breakouts.
Vietnam has rolled out vaccination since March 8th 2021, and nearly 1 million people have been vaccinated to date. The country recently purchased 31 million vaccination doses from Pfizer and expect delivery within 2021.
In terms of incoming travellers, it seems this is still a way off. Quarantine was recently extended from 14 days to 21 days. There have been rumours of opening up a travel bubble to allow Russian and Chinese visitors a more accessible route into long-term stays in Hoi An and Halong, but there is nothing concrete yet. The Vietnamese government have acted quickly in the past, as have the Thai government, so as the situation evolves into the second half of the year, we will stay tuned for developments.
Indonesia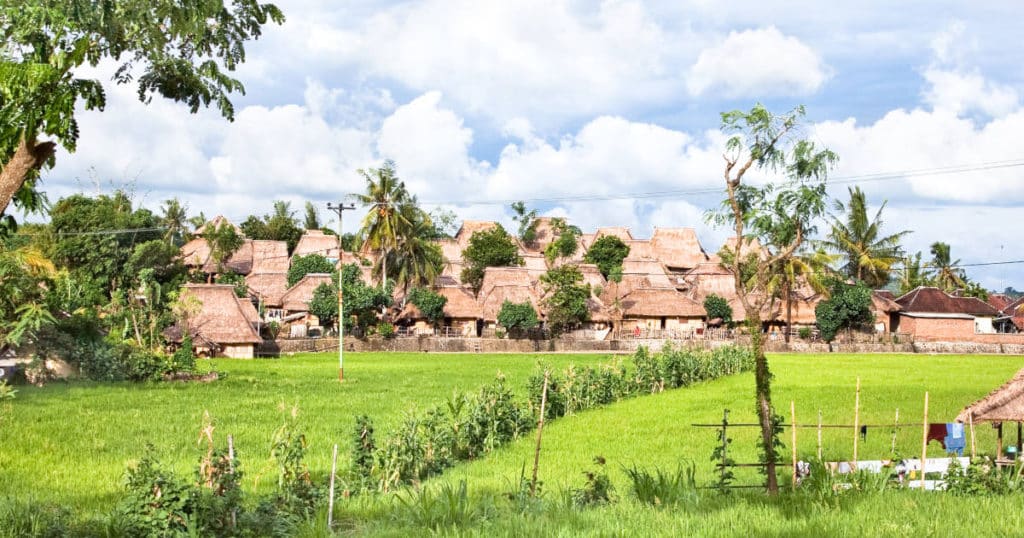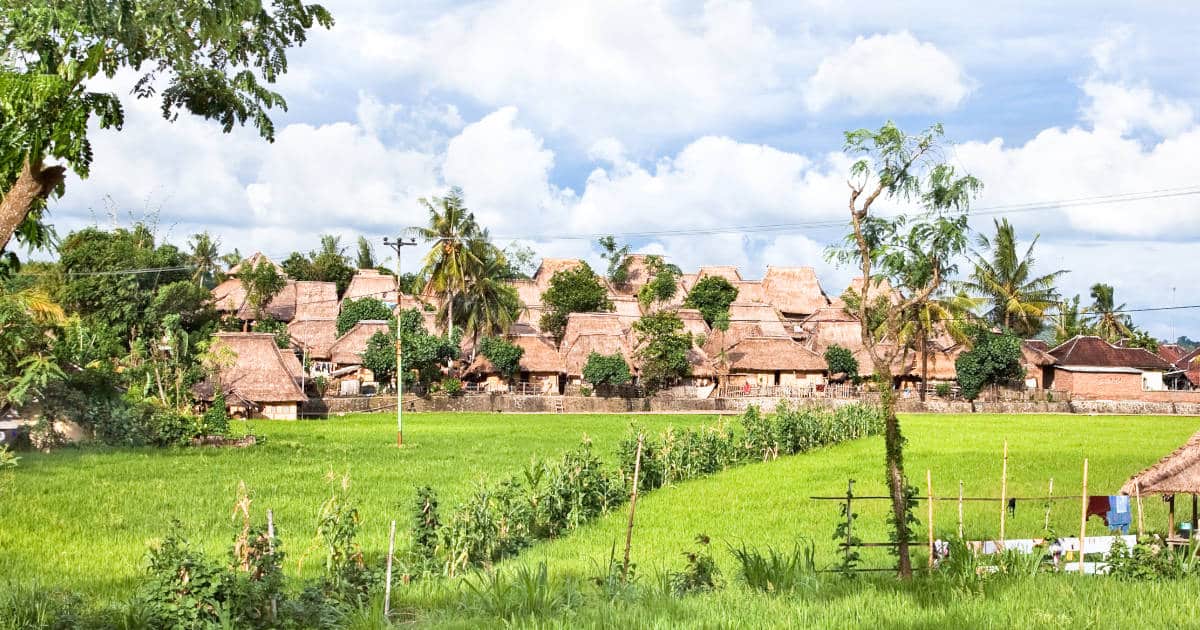 Indonesia is another hope on this list for a cautious opening on July 1st for the island of Bali. Vaccination efforts are full steam ahead, with the vulnerable and those involved in the tourist industry a priority on the island. However, recent setbacks around Asia, including the risk of the new Indian variant, are leading to talk of caution on the prospect of opening. Indonesia itself is still seeing around 5,000 new cases per day.
Domestic travel has been banned over the past month to help proactively prevent Islamic Indonesians from travelling around the country for Eid Al-Fitr.
However, travel domestically will hopefully increase because the government just launched a new Covid-19 detection tool called GeNose in April. Currently, 5 Airports in Indonesia have been appointed for this tool's installation: Jakarta, Surabaya, Bali, Bandung and Yogyakarta. It is believed the accuracy of the test result is 90%. The cost of this test is also much cheaper than the Rapid Antigen test and swab PCR. The results appear in under three minutes after blowing into a bag.
This is a small step in hopefully facilitating more widespread travel as more and more people get vaccinated, and testing becomes more streamlined and efficient.
Japan
Japan has reintroduced lockdown measures in certain prefectures due to the 4th wave of rising infections. Tokyo, for example, has reimposed restrictions on restaurants and drinking establishments, with earlier closing times and stricter social distancing practices. Workplaces are also encouraged to work at lower than the maximum capacity.
It is a reflection of the nervousness in the country that the public has consistently called for the Olympics to be postponed, even in its current form, without spectators. The government insists that the international community of athletes will still be able to compete this summer.
Interestingly, Japan has taken steps to endorse the idea of vaccine passports with its Japan International vaccine passport plan.
After some initial scepticism regarding vaccine rollout in the country, Japan is pushing ahead with its programme. The aim is to have 60 million people inoculated by the end of 2021.
Singapore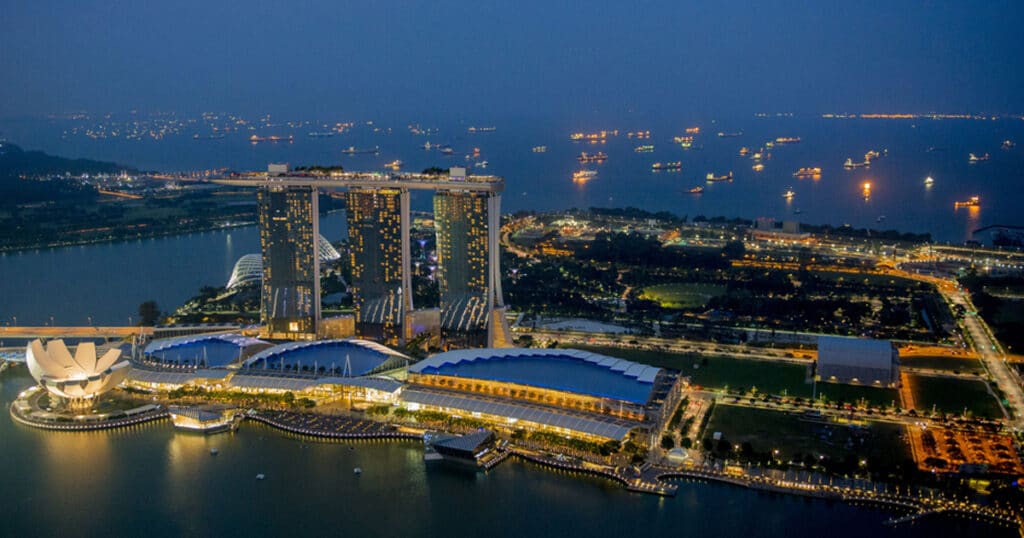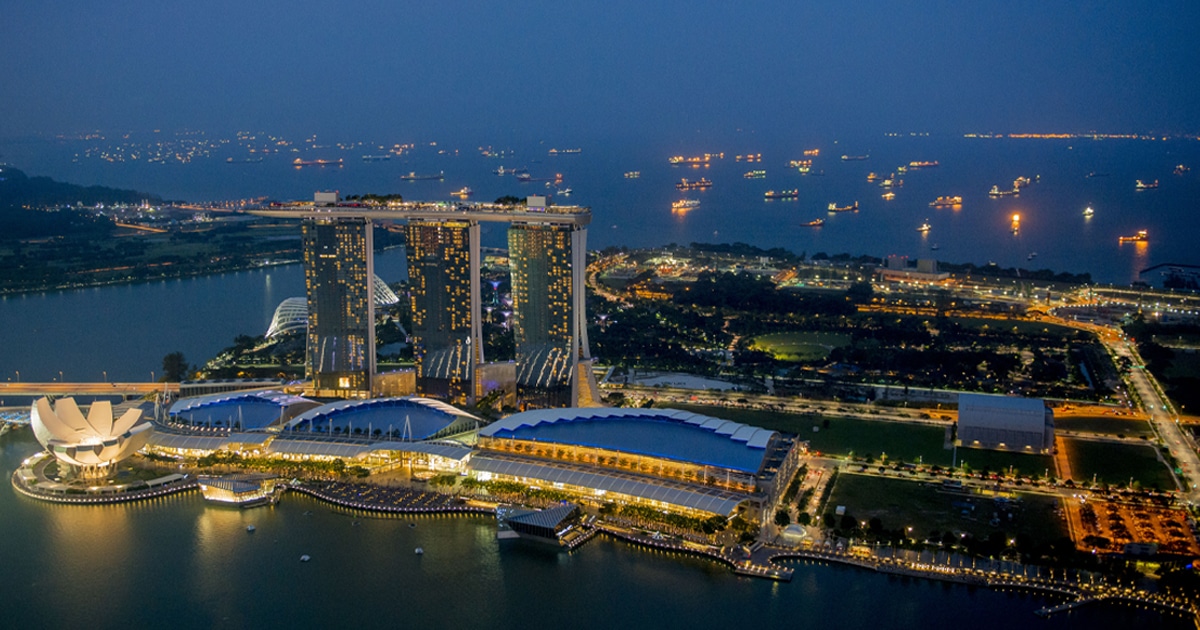 After being a consistent success story throughout 2020, Singapore encountered its own mini-outbreak at the end of April. The feeling is very much that this is a reminder not to relax and to stay vigilant against the ongoing threat of coronavirus while at the same time pressing ahead with vaccination programmes. Therefore, expect things not to be rushed in Singapore as a 21-day stay at home order is currently in effect.
However, health officials say that Singapore is in a better place than it was a year ago, with more than 20% of the population vaccinated, better capabilities in testing, the effectiveness and high take-up of the TraceTogether app, and medical facilities reinforced to cope with some degree of a surge.
The proposed travel bubble between Hong Kong and Singapore has had to be postponed for now, but this is something that both countries see as a cautious step on the road to further openings.
Malaysia
Malaysia has consistently faced issues regarding covid cases and still sees around 4,000 new infections per day. As a result, the county has 3 different levels of restrictions based on local infection rates, and these are subject to change as the situation evolves. The movement of people is also restricted between these different regions. Despite these measures, the country is currently in the midst of a third wave of rising cases.
With a slow vaccine rollout, a conversation around when travellers may be welcomed back into the country is a way off right now.
Cambodia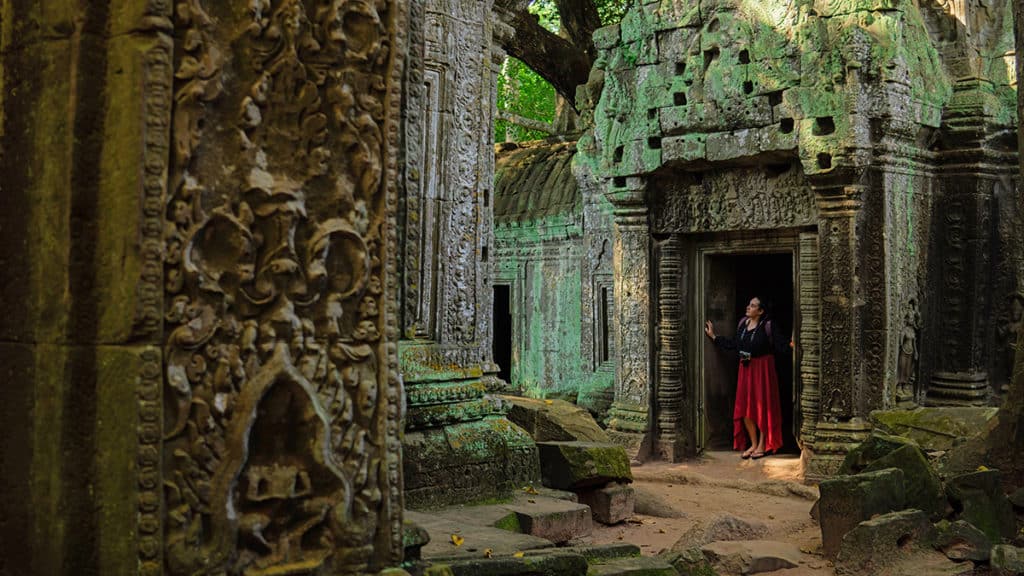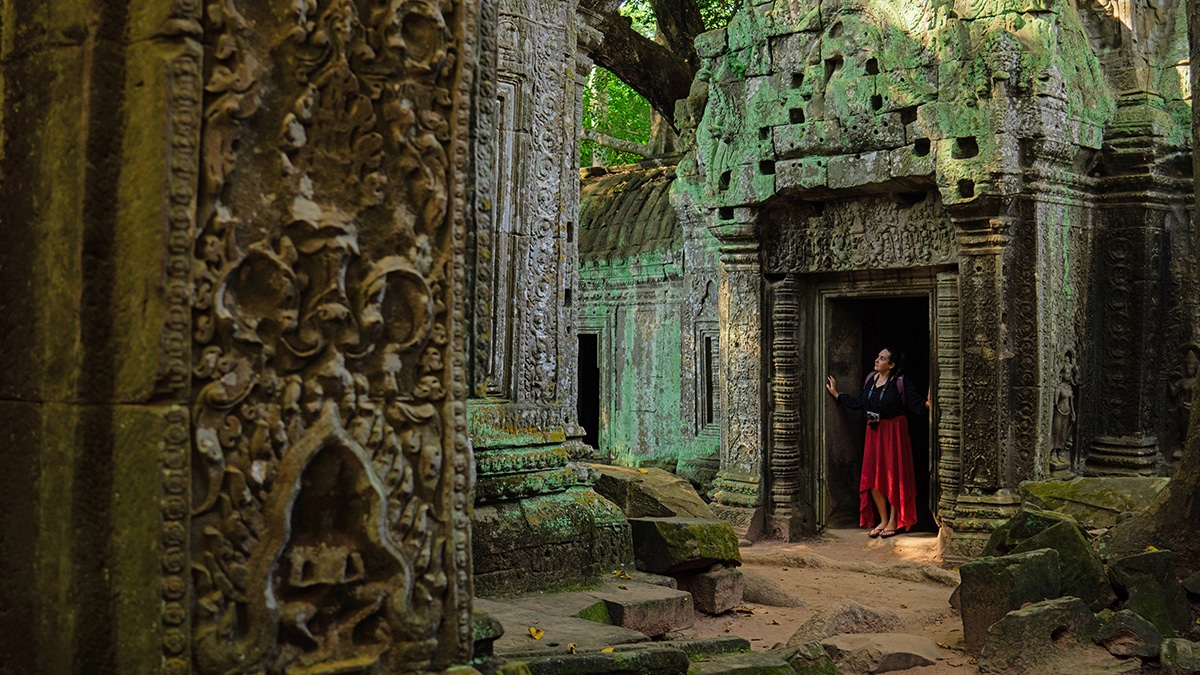 Cambodia is officially open for all travellers, but numerous hurdles make travelling for tourism pretty much non-existent.
All eVisas and visas on arrival were suspended way back in March 2020. Visitors must arrange a special visa in advance, have a negative COVID test within 72 hours of departure and quarantine for 14 days upon arrival. Visitors must also put down a $2000 deposit in charges to the Cambodian government to pay for potential COVID-19 medical facilities. Payments for a test on arrival and meals while waiting for test results are then deducted from this deposit.
Travellers must also show proof of insurance covering a minimum of $50,000 in case of COVID treatment.
It will be interesting to see how many of these requirements stay in place as we progress into the future, with more and more travellers having been vaccinated.
On April 25th, the ban was lifted on travel between provinces in Cambodia. However, this does not apply to regions that are still under lockdown such as the capital, Phnom Penh. Across the country, there are curfews in place. For example, in Siem Reap, home of Angkor Wat, there is a curfew from 8pm to 5am.
Myanmar
We are closely following the ongoing situation in Myanmar. Since the government was ousted by the military back in February, there have been spikes in protests and crackdowns by the military. The delicate situation means international bodies do not recommend travel to Myanmar as this precarious situation continues. We hope that the situation improves soon for our friends in Myanmar.
Concerning coronavirus, the country experienced a sharp rise in December and January, though the cases decreased to around 30 new cases per day in May. Vaccination programmes have unfortunately been disrupted since the military takeover.
Laos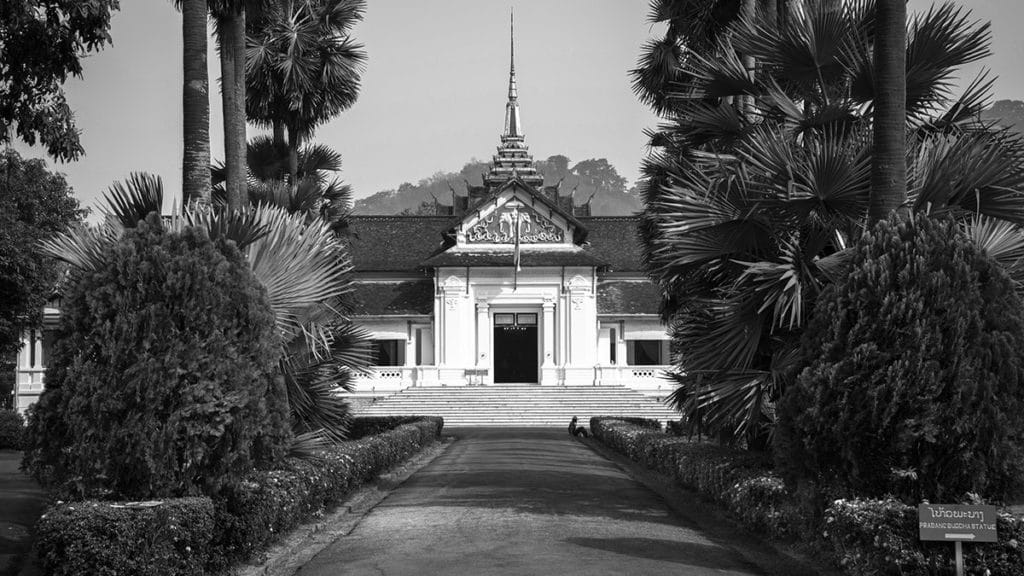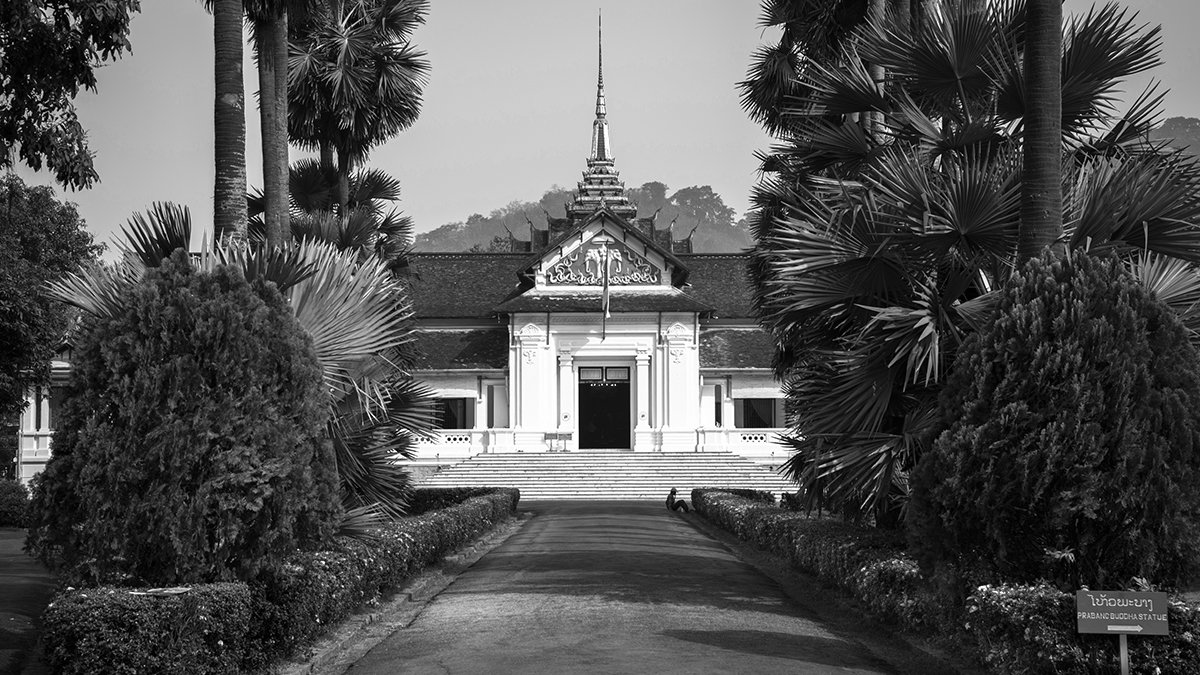 Laos, though for a long time unscathed by the coronavirus pandemic, is now undergoing a small surge centred around the capital of Vientiane. The country is showing around 50 cases per day at the moment.
As a result, to contain this outbreak, the country is in lockdown until June 4th, with schools, universities, and entertainments all closed.
The country has also received donations of vaccines from China. It hopes to vaccinate around 50% of its population by the end of the year.
There are strict entry requirements for travellers entering Laos, rendering international travel to the country virtually non-existent right now. However, when travel slowly resumes to the southeast Asia region, expect some of these requirements to stay in place. Like, for example, having to show proof of insurance cover in case of COVID.
China
International borders are still closed for travellers. The vaccination programme is accelerating in China, with a reported 450 million having received a dose. More than 100 million of these have occurred in the last week.
Domestically, the situation is secure with establishments and tourist sites open. China operates using a strict traffic light system in which movement is tracked by an app. As long as you have a green light, you can enter public spaces and public transport – an orange or red light will result in quarantine. Some of these apps have also been utilised to show vaccination status. This is likely to be a feature of travel in China and perhaps other Asian countries heading into 2022.
China announced on March 7th that it will launch a digital health certificate for international travellers in a bid to facilitate the safe and smooth flow of people.
A government minister said the rollout of new policies concerning adjusting international travel is "a work in progress". Further information will be released in a timely manner to Chinese citizens and the international community.
Hong Kong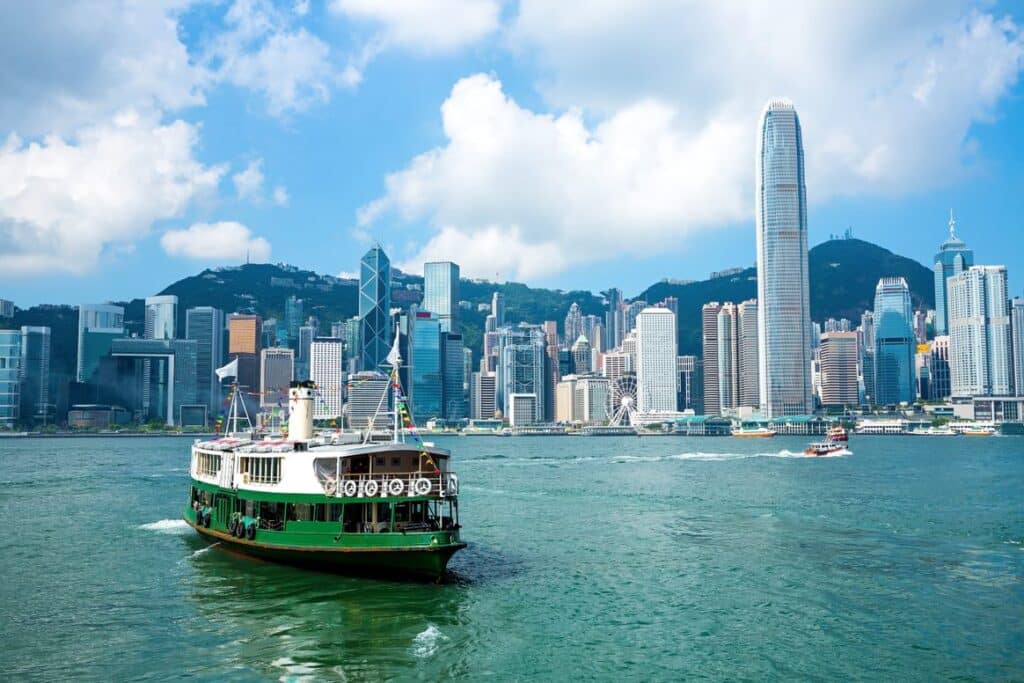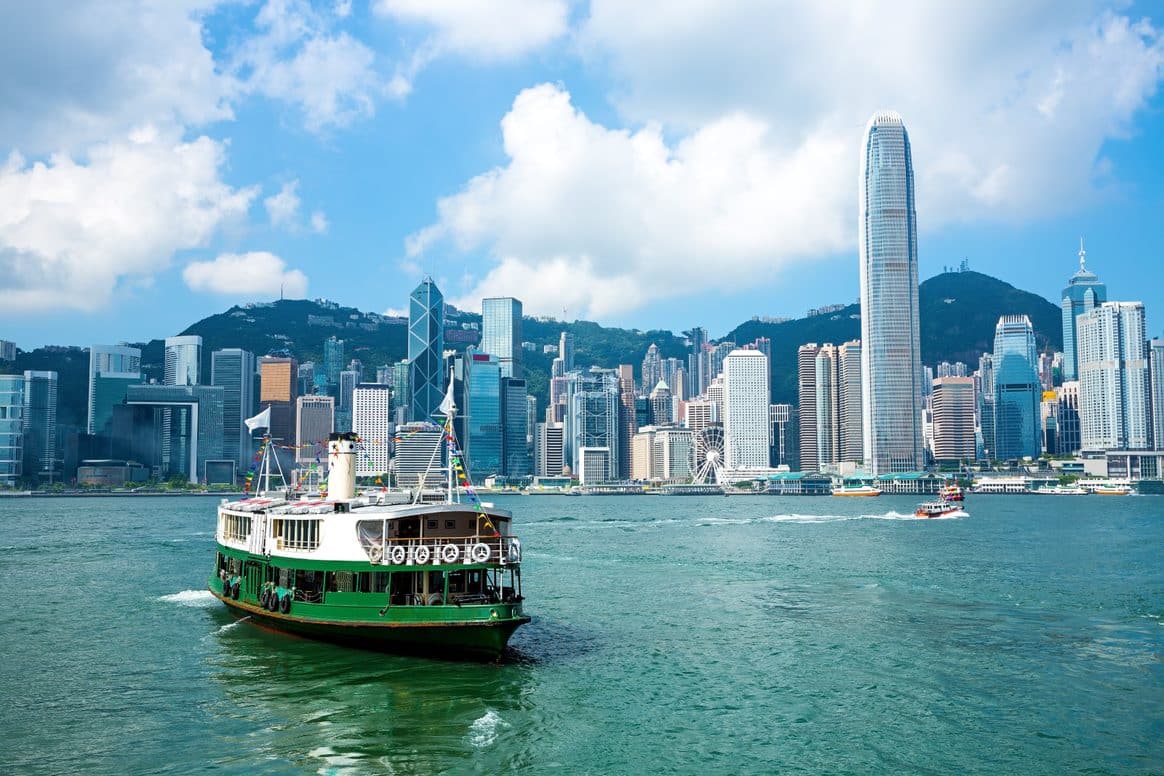 All non-Hong Kong residents coming from overseas countries and regions will be denied entry to Hong Kong until further notice. There are some special exceptions for people travelling on business. A proposed travel bubble between Singapore has been put on hold due to the recent mini-outbreak there.
As of May 21st, 1.2 million people have received their first dose of a COVID-19 vaccine (about 18.5% population), and about 840K people have received their second dose. (about 12.8% population). This is part of a mass free vaccination programme that aims to inoculate the whole population of Hong Kong.
All sightseeing attractions, shops, restaurants, theme parks, and public swimming pools/beaches and bars are open as normal. Yet, mask-wearing is mandatory in public places, and there are some restrictions involving social distancing and gatherings of no more than 4 people.
Generally, locals are optimistic that a successful vaccination drive will hasten the reopening of borders with the resumption of travel. Staycations have proved a growing trend. The government has also introduced a hygiene certificate scheme for establishments to demonstrate they are safe and to encourage people to explore.
Mexico
There are no restrictions for entry to Mexico. Customers must pass through temperature screening checks on arrival and observe safe distancing, use of face masks and hand sanitiser.
The vaccine rollout is in progress. Approximately 14% of adults in Mexico are fully vaccinated. They are currently vaccinating 50-59-year-olds, having already vaccinated older age groups.
Each state is operating a traffic light system in relation to the number of cases, hospital numbers etc. The colour determines what can and cannot be open and at what capacity. As of May 24th, no states are in the highest 'red' category, though Quintana Roo state, a popular tourist destination, is considered high risk – the only state given 'orange' status. Generally, the trend is improving in Mexico, with the country announcing the lowest death toll for a single day in over a year on May 25th.
As well as the US market, the domestic market is booming across Mexico, and lots of hotels and local airlines are offering local rates to attract customers.
For those countries that require testing to return to their home country, Mexico has worked hard to provide safe, fast and reliable testing facilities in all main tourist resorts, and many hotels are also including Antigen Tests for couples staying 4 or more nights, and reduced prices on PCR tests where required.
Costa Rica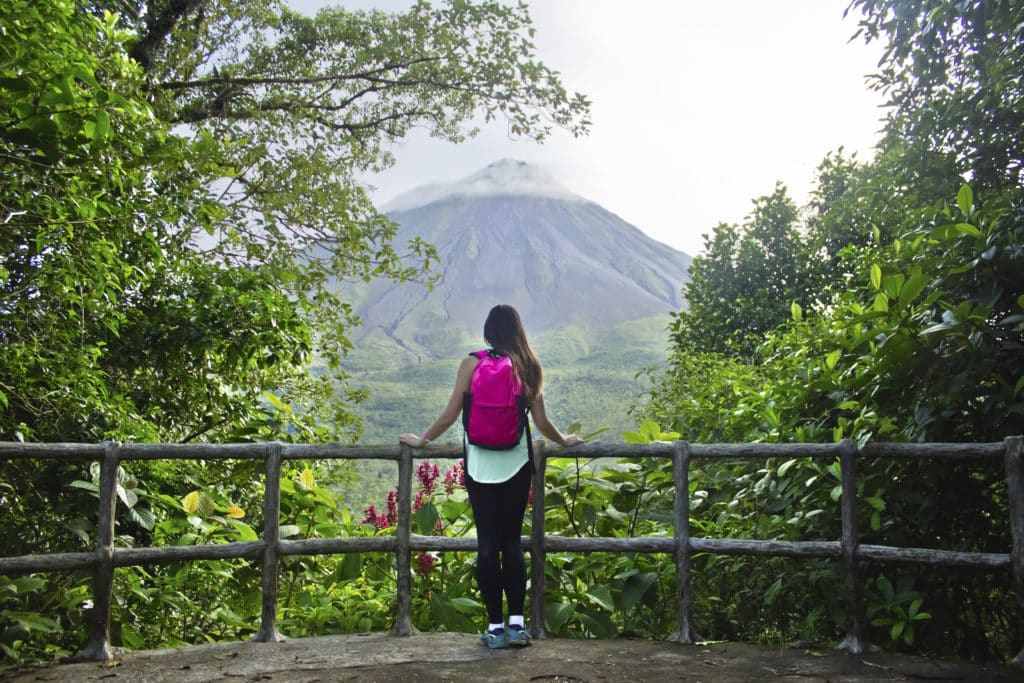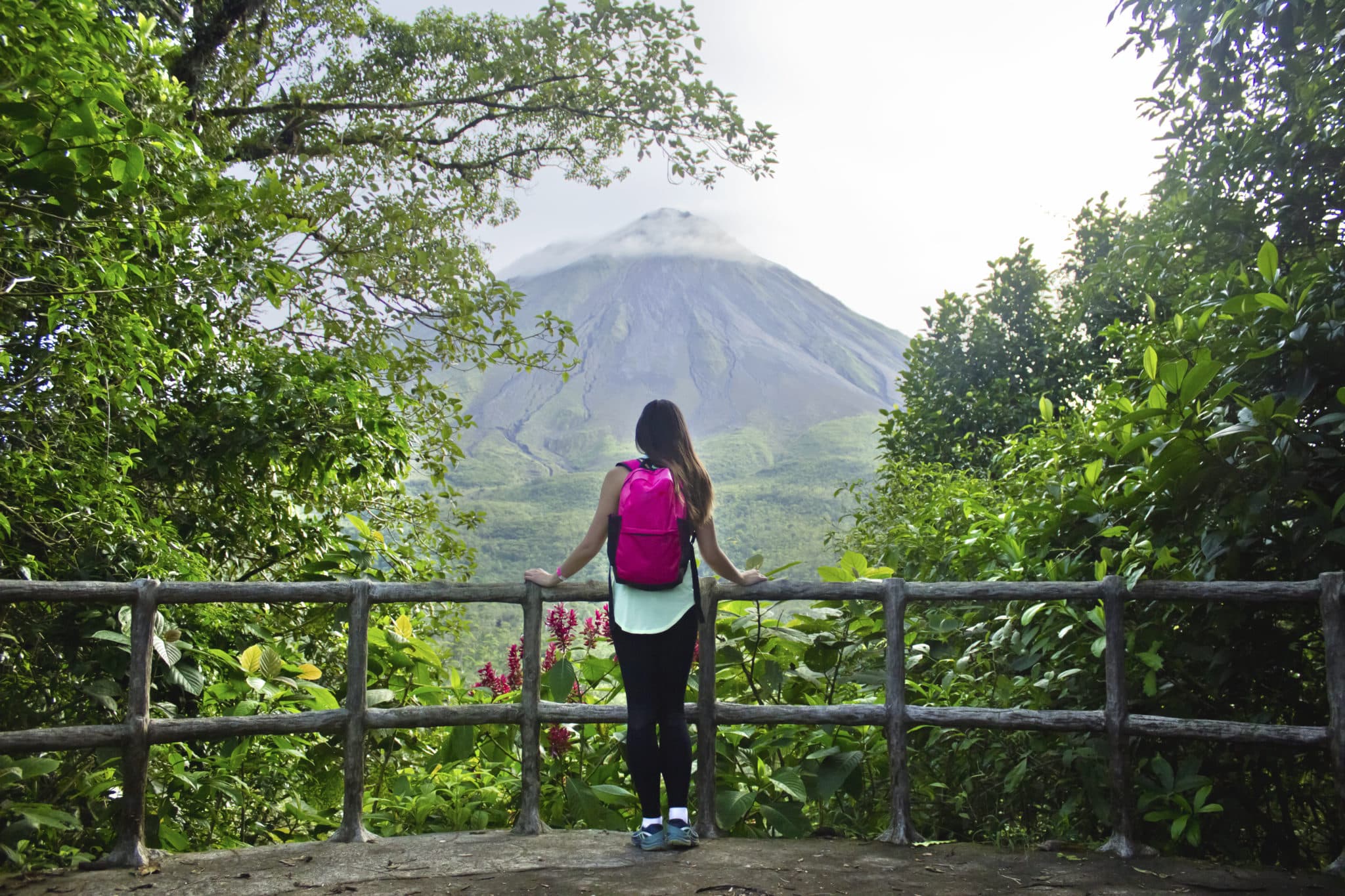 Entry to Costa Rica is authorised for all countries in the world by air and sea. Land borders remain closed. Tourists visiting Costa Rica must observe the sanitary protocols established for carrying out all tourist activities in the country.
Tourists must also purchase compulsory travel insurance covering accommodation in case of quarantine and medical expenses for COVID-19 disease. Find all the intricacies of the insurance requirements and other protocols here.
Much like other countries, the government outlined a vaccination process by groups, and the dates to vaccinate the groups will depend on the dates on which the vaccines are received. Five groups were formed that includes the entire population and will go forward as the vaccination of the first group is completed.
The tourist market has adapted to offer tailor-made services for locals, becoming an attractive market where locals have explored and contributed to improving the economy. Life is relatively normal with just the necessary adaptations to mask-wearing and social distancing. The government has invested heavily in various schemes to ensure safety for travellers, with a new SafeTravels certification showing that businesses within the tourist industry can safely welcome visitors.
Dominican Republic
There are no restrictions placed on entry into the Dominican Republic for international travellers, only the usual expected following of the implemented protocols relating to mask-wearing and social distancing.
Once in country, most of the economic activity is running at limited capacity. Nightclubs are closed due to the curfew implemented from 9 pm to 5 am. Bars, Restaurant and touristic services are limited to 70% capacity. However, the curfew relates to establishments in public spaces – bars and restaurants within hotel resorts are exempt from this.
The aim is to have the whole population vaccinated within the next 5 months to help facilitate renewed travel. The vibe amongst local people is positive; they have adapted to the 'new normal' in a characteristically relaxed fashion.
Our Dominican Republic team report ever-increasing numbers of travellers coming into the country, so the outlook looks positive for Dominican Republic tourism.