At Discova, we have a long-held commitment to Responsible Tourism. As one of the world's leading destination management consultants, we recognise our vital role in creating meaningful change in the travel industry. So, we are always looking for new ways to help lessen our impact on the environment. Our efforts were praised and recognised in 2019 as we were given The Travel Group's Most Responsible Travel Company Award.
From this background, we were immensely pleased to hear many of our chosen suppliers were recently rewarded in the 2020 Responsible Thailand Awards. The Responsible Thailand Awards "recognise and celebrate organisations in the travel and tourism industry who have made an outstanding contribution to growing Thailand as a sustainable destination."
In a poignant ceremony acknowledging the fact that this has been an incredibly challenging year, the speakers nonetheless stressed the importance of responsible travel and sustainability for the future of Thailand's tourism industry. Just as we at Discova have seen the break as a time to reflect on our practices, the travel industry in Thailand knows that, when tourism renews, sustainability needs to be a priority.
Fortunately for you, you can enjoy these award-winning eco-friendly experiences right now and, when booking through Discova, benefit from exclusive deals including a range of extras for a great price. From staying at an eco-friendly resort praised for tackling environmental issues to discovering local marine life while also helping local communities, there are plenty of options for the environmentally conscious traveller with us.
Phi Phi Island Village Beach Resort
Winner in the category for Marine and Nature, this resort is set within 70 acres of exquisite tropical gardens on the Andaman Sea. The Phi Phi islands are famously picturesque, with perfect picture-postcard beaches. In this resort, you can enjoy an 800m stretch of pristine white sands offering the secluded luxury you would expect from a refined resort. The spacious bungalows conform comfortably to the natural surroundings, offering glorious oceanic vistas.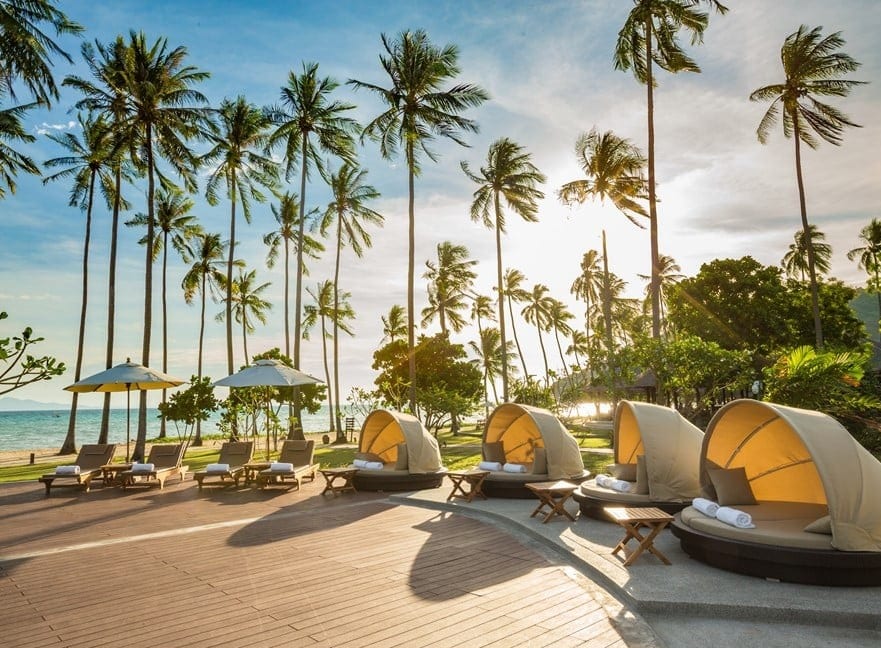 Over and above the truly serene setting, the resort is renowned for its green initiatives. Their unique Marine Discovery Centre features interactive educational displays as well as coral reef, mangrove, clownfish, and shark nurseries. The resort regularly organises cleaning and planting expeditions to restore and maintain the bountiful marine life around the islands. The resort also recently became officially carbon neutral as it continues to set an example of good practice for others to follow.
It seems that the overwhelming beauty of the natural surroundings has provided ample inspiration to want to protect these beautiful islands and their oceans. If you visit, it's not difficult to see why. You can read more about the sustainable practices of the resort and some recent news stories here.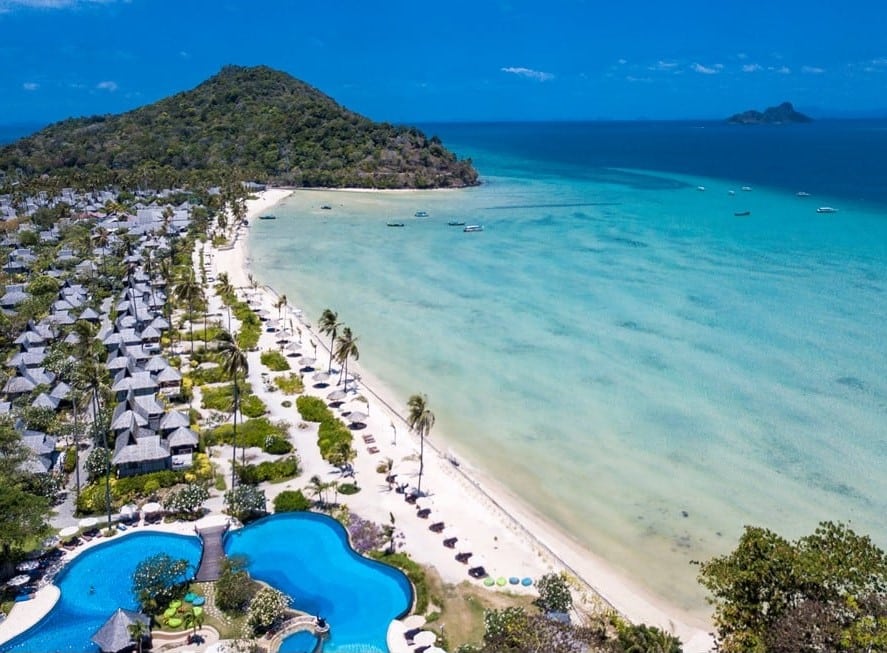 Pimalai Resort and Spa
Coming runner-up in the hotel category, Pimalai Resort and Spa Koh Lanta brands itself as Koh Lanta's best-kept secret. Naturally nestled between mountains on its own plot of 100 acres – the resort is a spacious sanctuary of solitude in which you can reconnect with nature. Relax and refresh with the many spa treatments on offer, soak up the sun on the 900m long powdery white beach, or engage in some activities ranging from diving, yoga, Muay Thai, to even a Thai cooking class.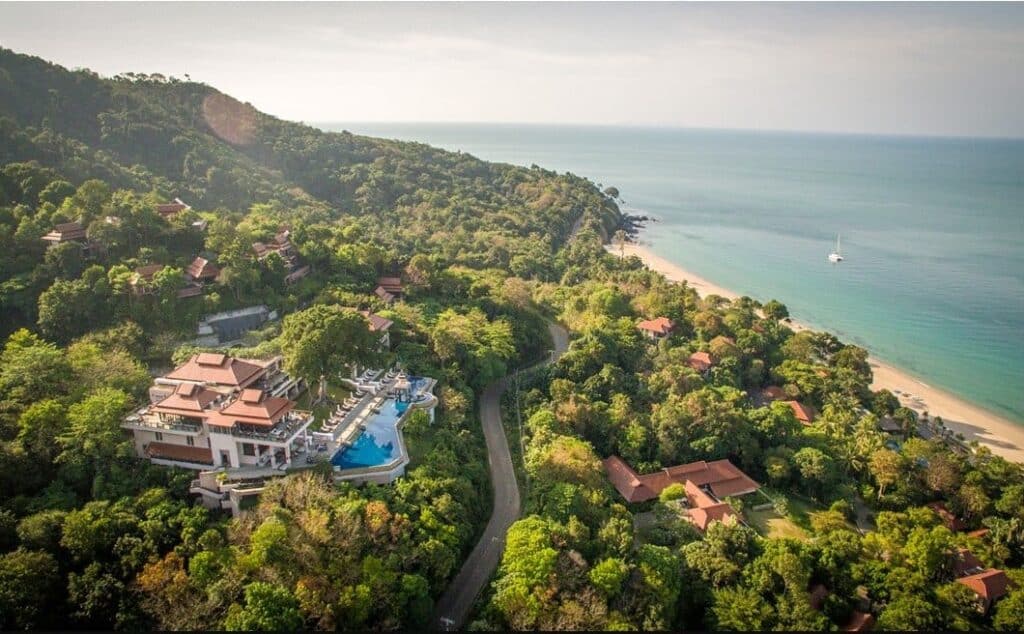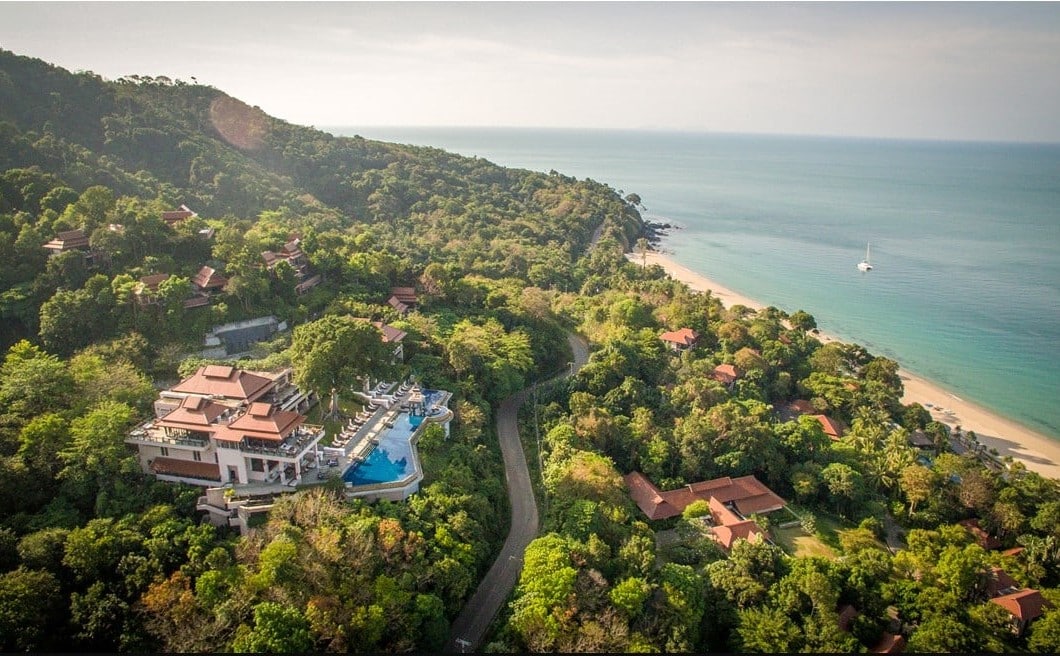 The resort is based around a fundamental philosophy in which Pimalai acts as a promise – a promise of peace and nurturing seclusion. Every element of the design of the resort has this main objective in mind, resulting in a tranquil paradise that complements instead of competing with nature.
This mindset naturally leads to a commitment to be green too. With several objectives set and a 5-year plan in place to reduce water, carbon, and energy usage, it's a commitment the resort takes seriously, backed up with public awareness campaigns to help the community contribute too. The resort ultimately aims to be zero-waste with pioneering environmental solutions.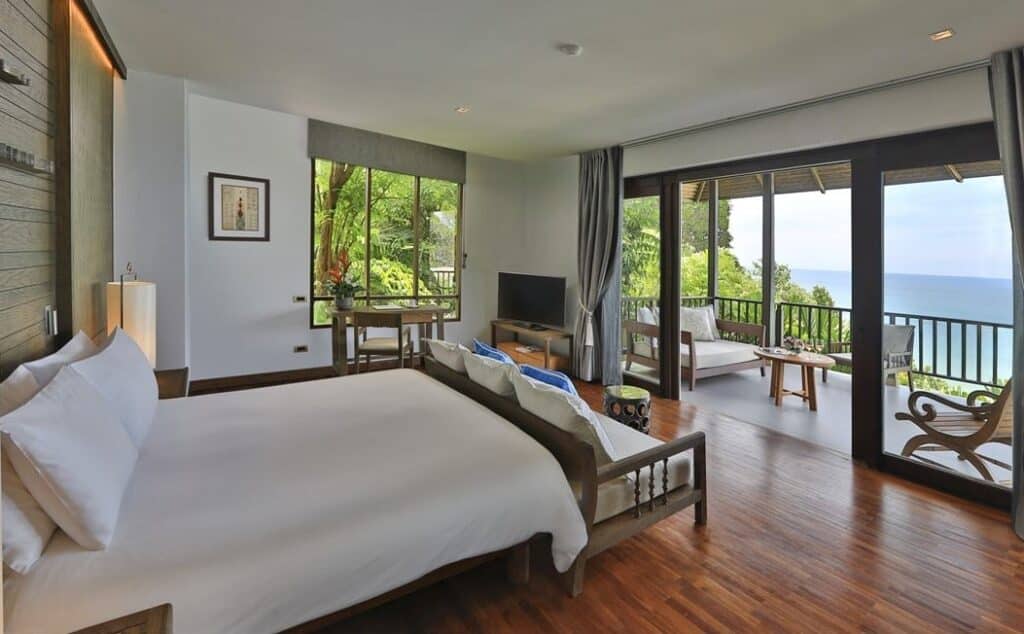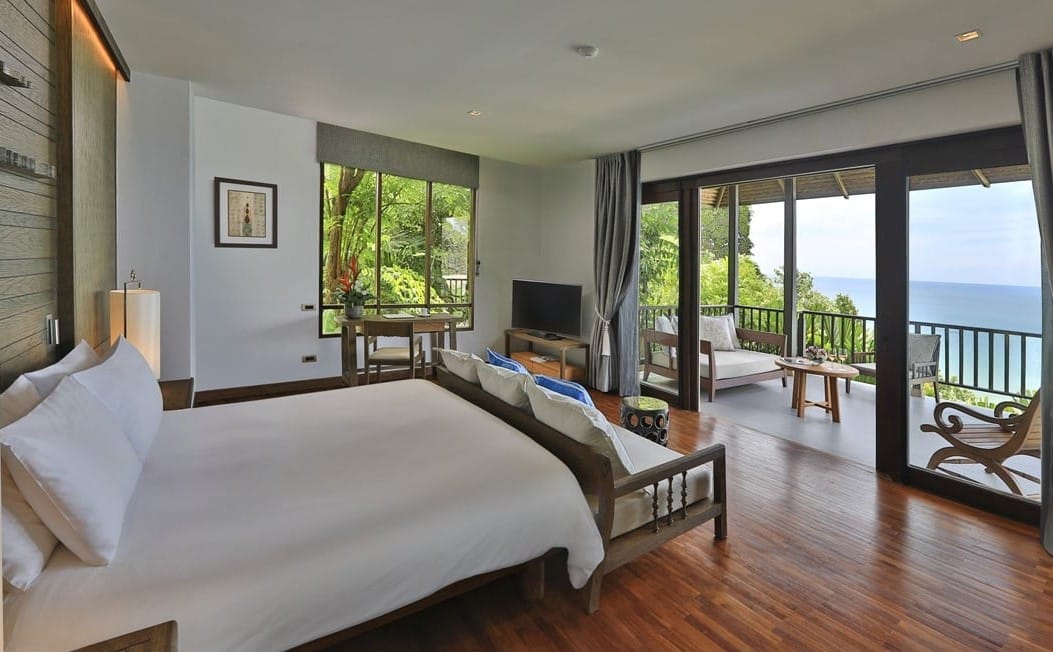 They also engage in coral propagation to help revitalise the reefs in the surrounding oceans, hoping to encourage others to emulate their program. The corals not only provide better fishing grounds but also provide jobs within the tourism industry. Merely touching the surface of the initiatives it is involved in, you can read more about Pimalai Resort's 'Being Green' commitment here.
With Discova, we have an exclusive deal package that offers a 7-night stay featuring both of these idyllic hotels. With transfers included, free room upgrades, and big discounts on food and drinks, there are plenty of extras to make your stay all the more enjoyable. Have a look at all the details of our offer here.
Koh Jum Beach Villas
Winner in the eco-lodge category, Koh Jum Beach Villas is a self-styled eco-chic hideout on the tropical island of Koh Jum, just a 30-minute boat ride from mainland Krabi. The island is still relatively untouched with unspoilt beaches, making it the perfect destination for that authentic island-getaway feel. The boutique resort offers nineteen individually designed villas, several with private pools, to relax and unwind, with great sunset views of the Phi Phi National Marine Park. The villas are inspired by local culture, featuring elegant art and antiques within each of the spacious rooms and gardens.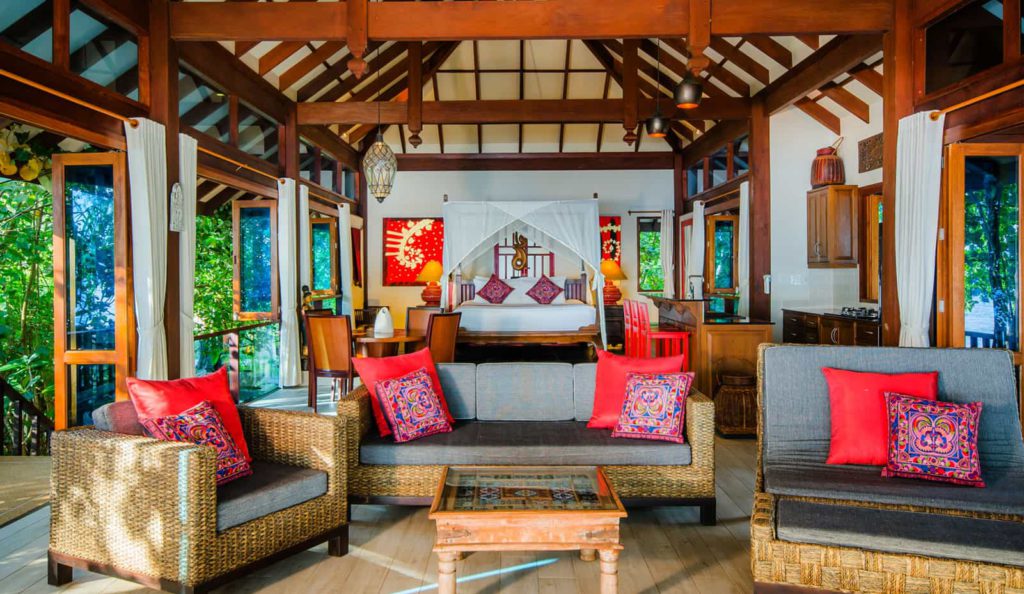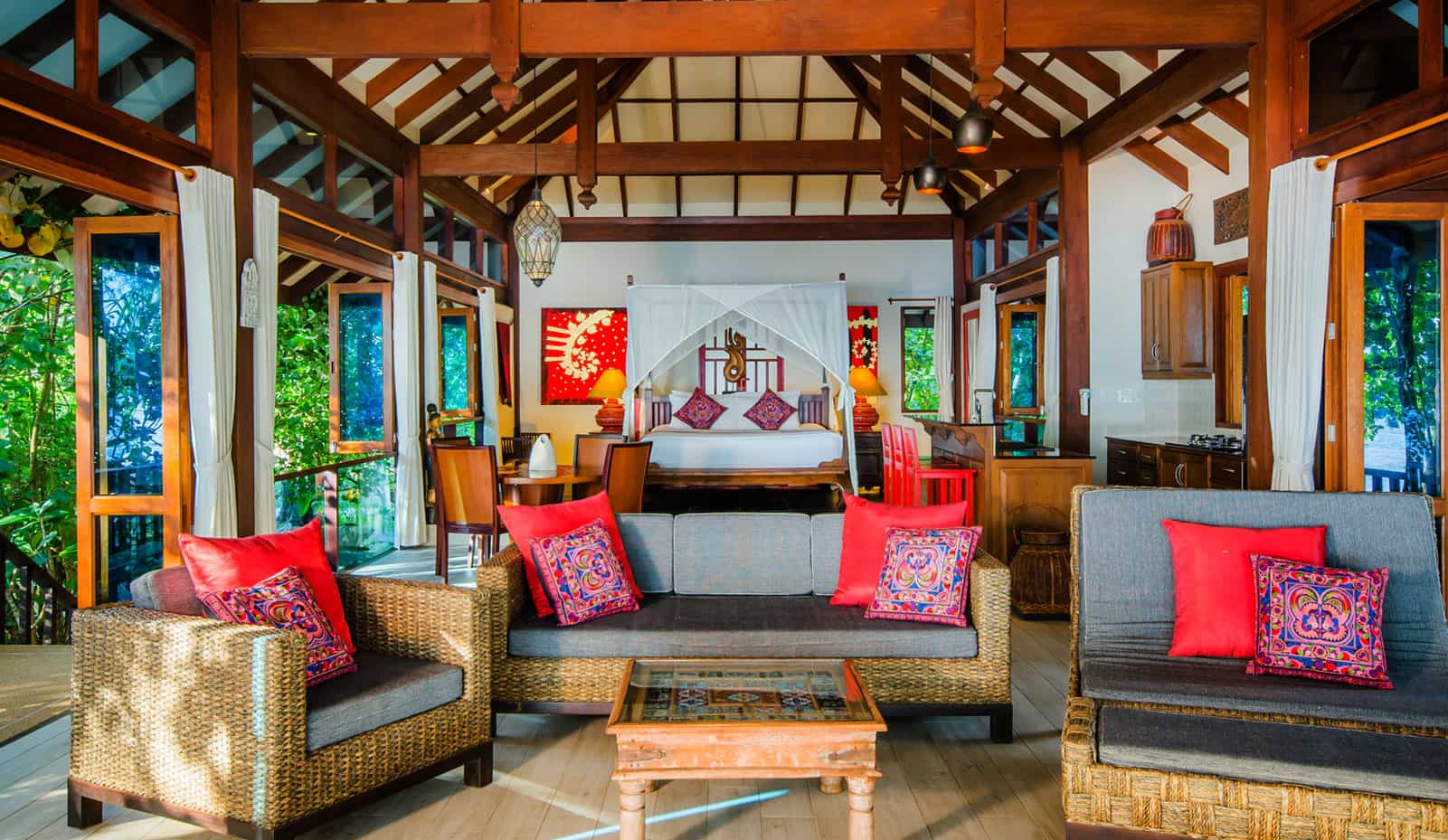 The judges commented that there was so much to admire about Koh Jum Beach Villas, including their work with Trash Hero and the planting of seagrass and mangoes. They pride themselves on being Travelife gold certified, meaning that the resort is an industry-leader, conforming to the highest standards of sustainability. The resort has a  substantial sustainability policy, ranging from requirements relating to energy usage to providing zero-interest loans to employees and locals to help with starting other sustainable businesses. The work they are doing to provide a blueprint for other hotels to follow is truly outstanding, you can read more about their efforts here.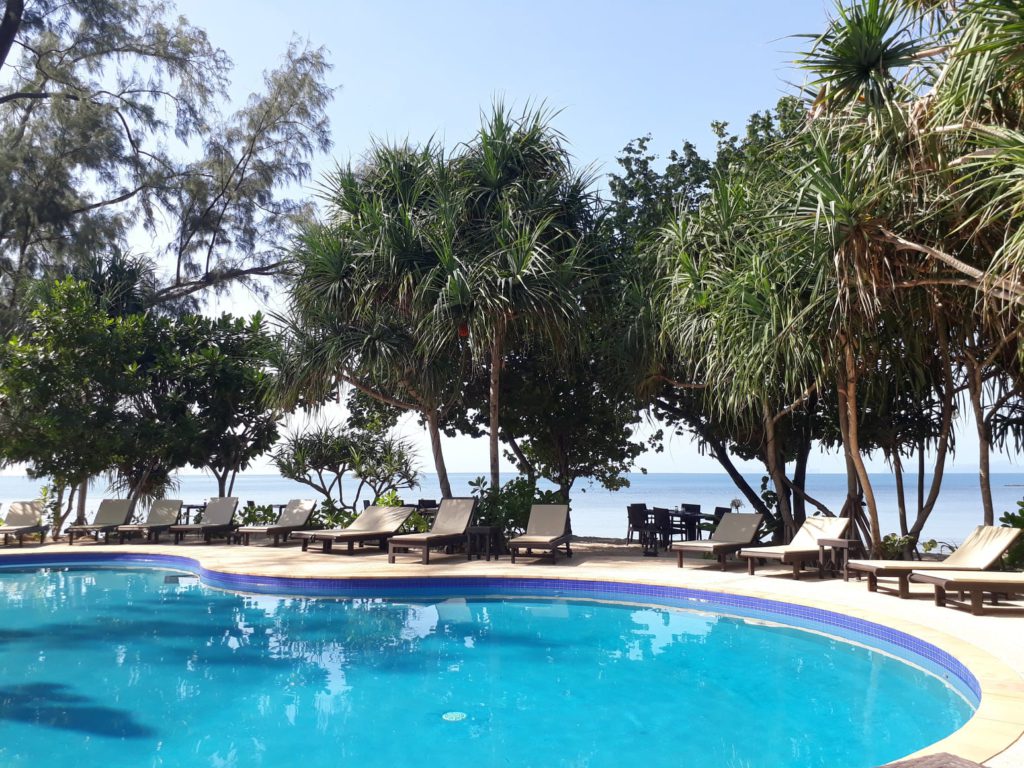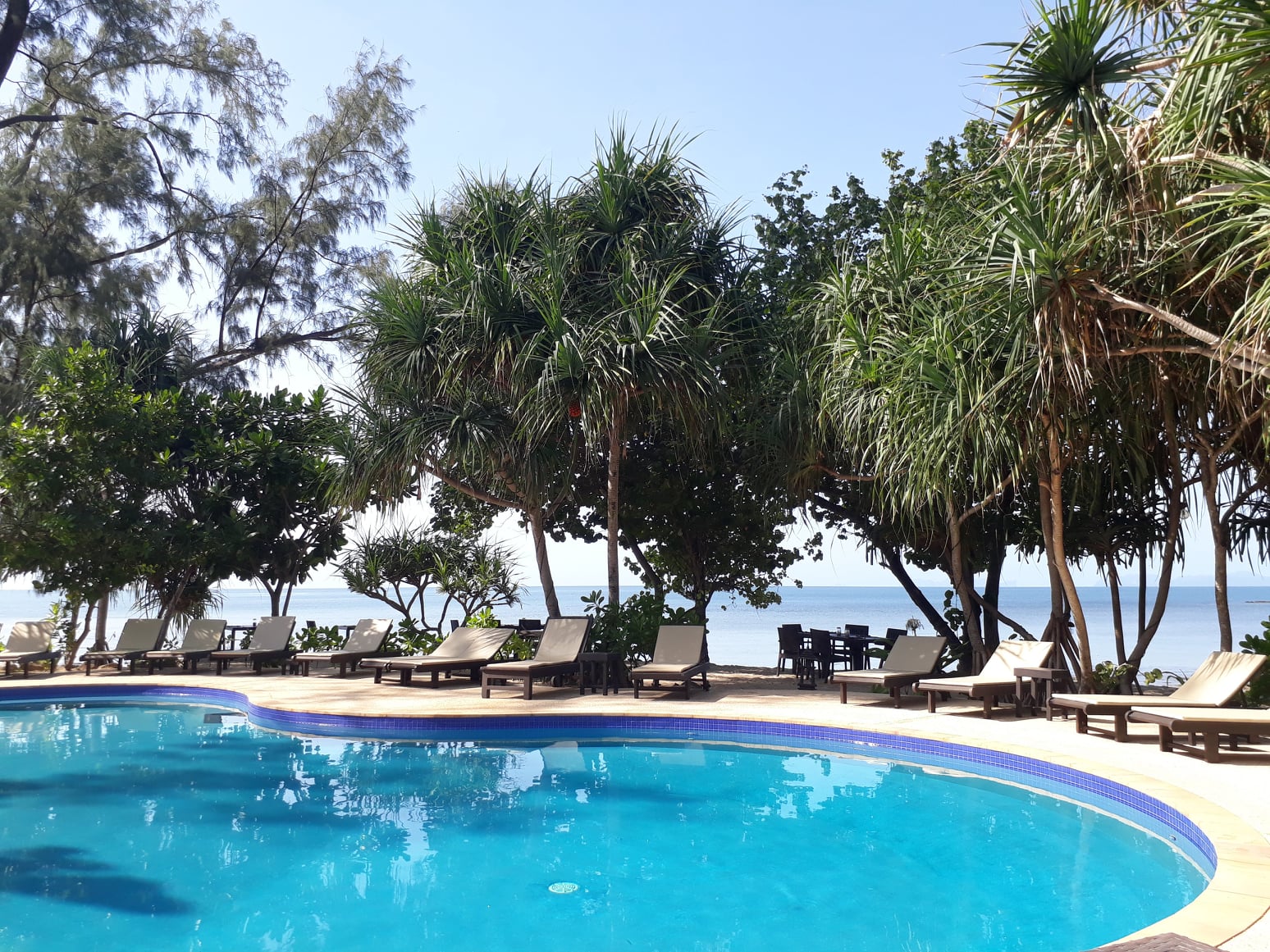 We have a Discova-exclusive offer that includes a free room upgrade, airport transfers including a scenic longtail boat to the island, as well as significant discounts on food, drink, and other activities such as kayaking, cooking classes and spa treatments. You can find out all the details here.
Whether you're already an eco-conscious traveller or just learning about the idea of responsible travel, these resorts are great places to inspire a greener you. With all of them, you even get the chance to get involved in some hands-on activities related to various initiatives. We are always putting together deals to experience these unique and amazing places at affordable rates, available only through Discova. To learn more about these offers and more, our agents are always on hand to offer their expert advice and guidance.