With our teams in Thailand commenting on the frequent thunderstorms over the past week, it seems that we may be in for the early onset of the wet season. With this in mind, we thought we'd examine how the coming rains affect travel in some of our destinations across Southeast Asia and share some travel tips for rainy season for would-be visitors.
The Cause
The rainy season begins when winds blow up from the equatorial seas to the southwest. These prevailing winds bring with them a front of warmth and wetness in the form of humidity, rains, and thunderstorms – a godsend for rice farmers but often a fly in the ointment for travellers' plans. However, need this be the case?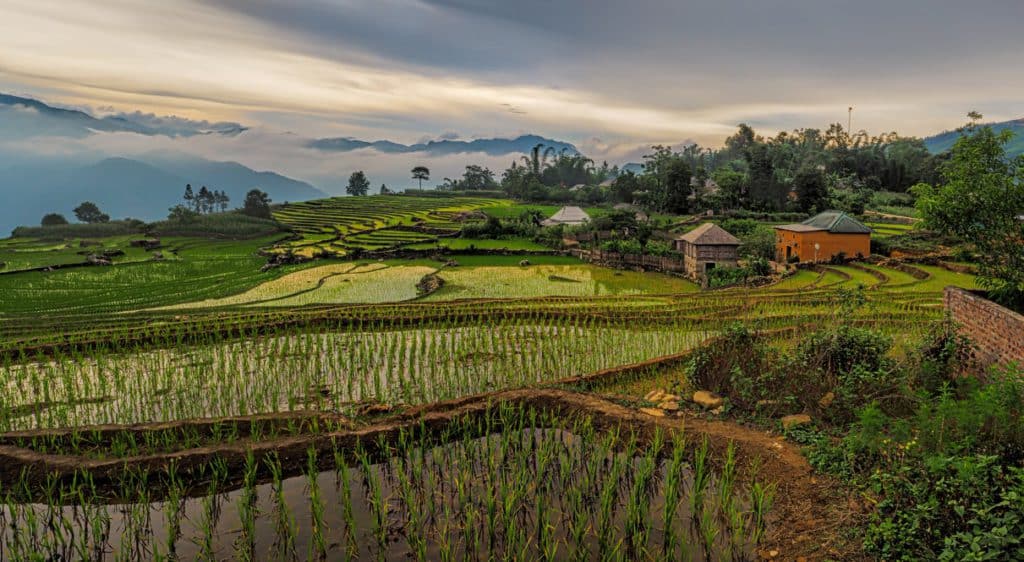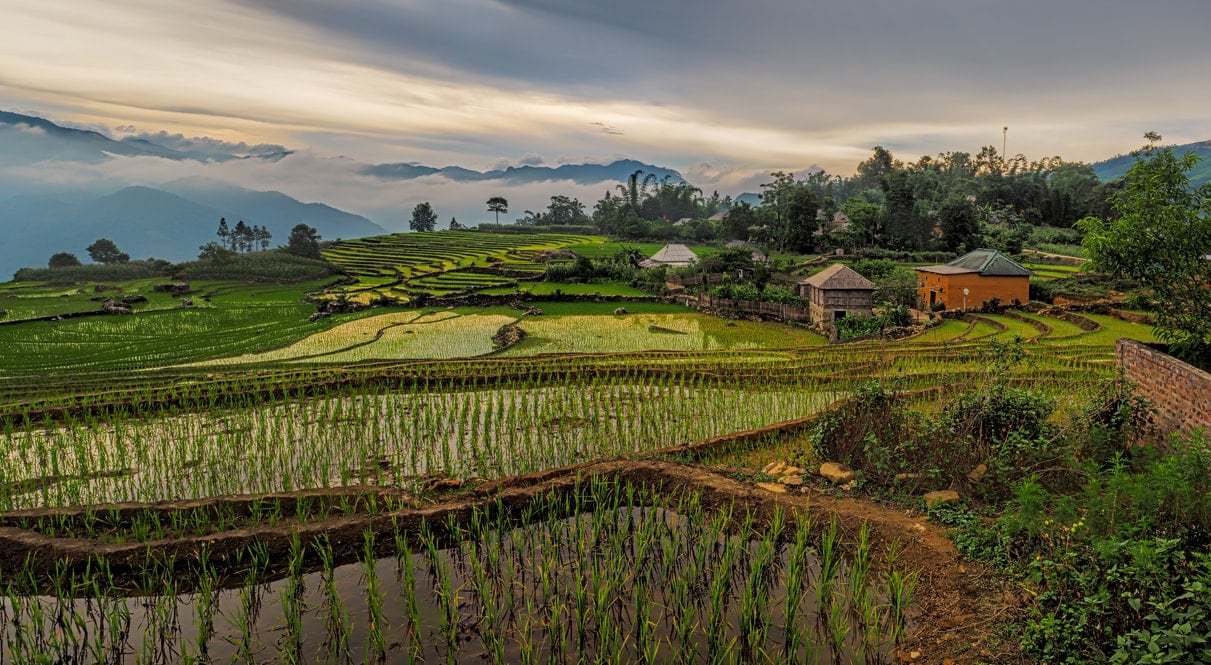 Generally, the rainy season begins in late May, reaching its heights in August and September, before tapering off from November into cooler, drier weather over Christmas. The early months of the rainy season are characterised by afternoon showers that are short in duration, offering respite from the heat. Those middle months can see much more continuous rainfall, and it is here that we see the more significant storms, often complemented with thrilling displays of lightning and thunder. Yet, even here, it's rare to get complete washout days, with the storms punctuated by sunny spells. The season ends as the winds change, usually in November, to a northerly breeze ushering in cooler temperatures from Russia.
Since this cycle can be roughly relied upon, this is a large chunk of the year to permanently dismiss the possibility of travelling in Southeast Asia. The truth is, there can be benefits to travelling at this time and, with a bit of research and care, we encourage travellers to do so!
Differences in Destinations
Since Southeast Asia covers a large area, it stands to reason that separate areas will be affected differently. Roughly speaking, it's a tale of two Asias. Our equatorial destinations – Singapore, Indonesia, and Malaysia – have tropical climates that don't suffer extremes. These countries experience fairly consistent weather year-round – without distinct periods of cooler or wetter weather. Those countries further north, however, do experience these climatic shifts. The monsoon season is more keenly felt in Vietnam, Thailand, Cambodia, and Laos.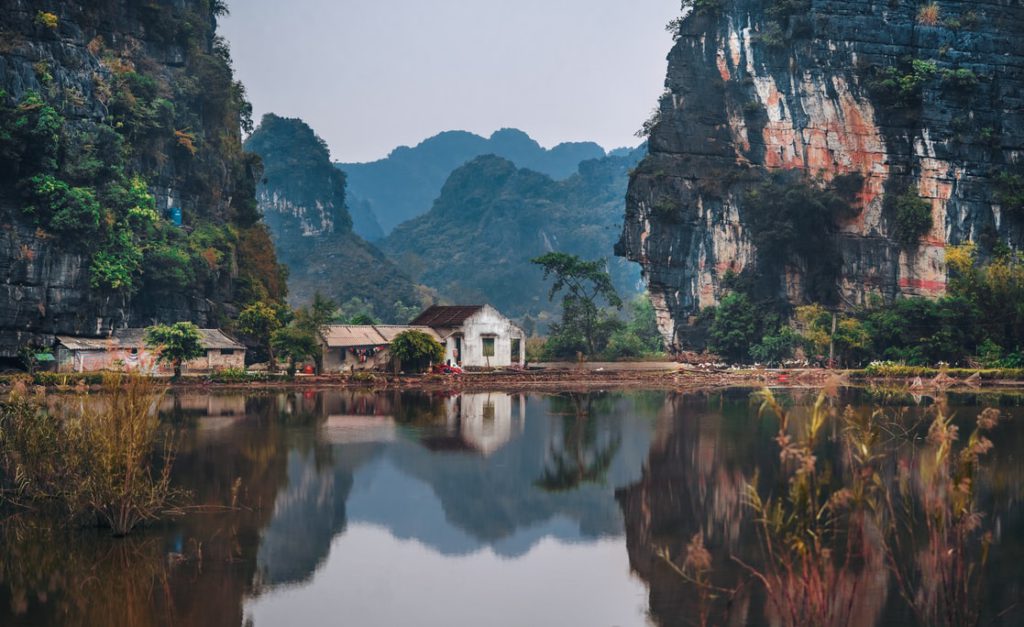 Thailand
Thailand usually experiences its rainy season between June and October. The monsoon season is relied upon in the north to coincide with the rice-farming schedule. As rainy season develops, the city of Chiang Mai experiences some short downpours, though it is typically confined to a couple of hours at most. Chiang Mai days during rainy reason are still mainly sunny.
Therefore, a little preparation is all that is necessary – raincoats required and a willingness to get a little wet in the scurry for the safety of a dry café. The reward is the splendid countryside exploding with greenery. With the rains, the mountains around Chiang Mai are revitalised. Rivers and waterfalls burst into life, and rice fields overflow, creating the quintessential reflective pools that photographers never get tired of trying to capture.
However, it is ill-advised to visit some areas of Thailand at this time. Phuket and Koh Chang's beach destinations encounter regular storms that play havoc with travellers' sunlounger schedules. Furthermore, the seas around these islands experience dangerous rip currents that can prove fatal for ill-informed tourists. However, avoiding those middle months of rainy season can still afford travellers a pleasant stay, with overcast skies and the odd storm being outliers to an otherwise sunny visit.
Take a more in-depth look at our climate information in our Thailand destination guide.
Vietnam
Being a large country covering a range of altitudes, Vietnam experiences various climates during the summer months – northern, central, and southern regions can offer different opportunities for travellers.
In Hanoi and the north, May to October is hot and humid with high rainfall. Trekking can be dangerous at this time, and boat trips around Ha Long Bay may be disrupted. However, timing it right here will allow for some glorious scenery. Avoid the middle months of the heavy rains, and travellers can see the mountains of the Sapa valley in all their glory.
Central Vietnam experiences hot, dry weather between January and August, with rains coming a little later through the Autumn. So, June is actually the best time to relax on the beaches of central Vietnam. It's also a great time to explore the charming town of Hoi An – its rainy reason comes later from around November.
Southern Vietnam is generally dry and hot from November to April, and warm and wet between May and October, with the highest rainfall in June, July and August. The Mekong Delta can experience flooding, and travellers will need to think carefully about travelling in southern Vietnam at the height of rainy season.
Take a more in-depth look at our climate information in our Vietnam destination guide.
Cambodia
The rainy season arrives in June and lasts until late October. This can be a rewarding yet potentially challenging time to visit Cambodia. Most of Cambodia will enjoy largely dry mornings, building up with heat and humidity as the day goes on. The rains then generally fall in the afternoon, providing a refreshing and welcome break from the midday heat. The rains themselves can often be thrilling.
The temple complex at Angkor Wat is at its aesthetic best during rainy season. With moats full, the views are reflected in the water, and the lush tropical jungle is in full bloom to complement the scene. The moisture even brings out the colours of the moss and lichen-covered stones of the temples.
Take a more in-depth look at our climate information in our Cambodia destination guide.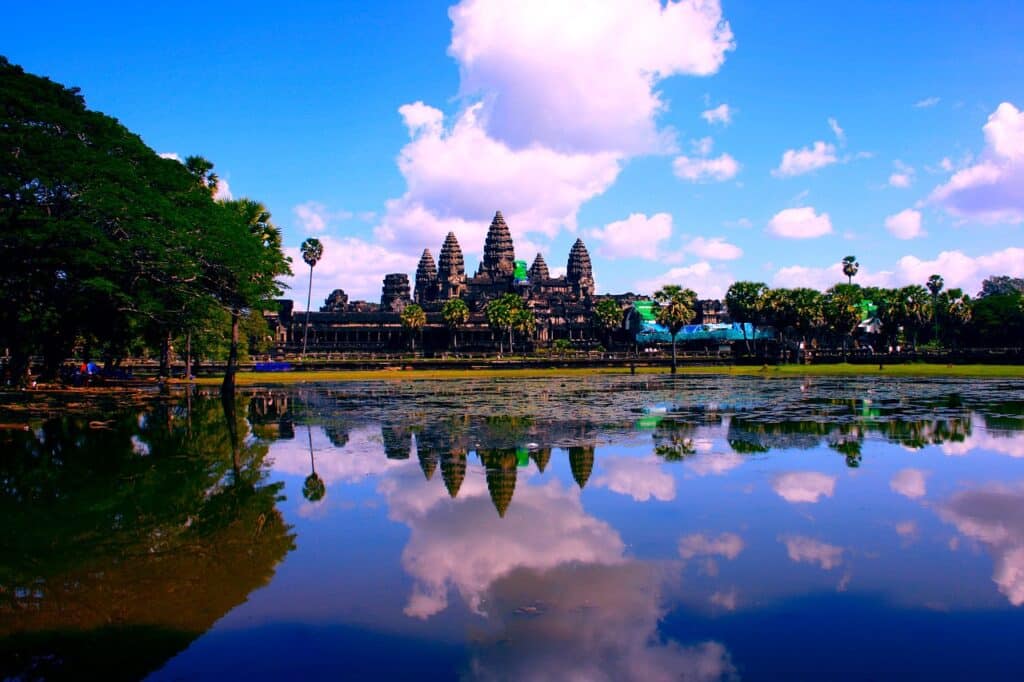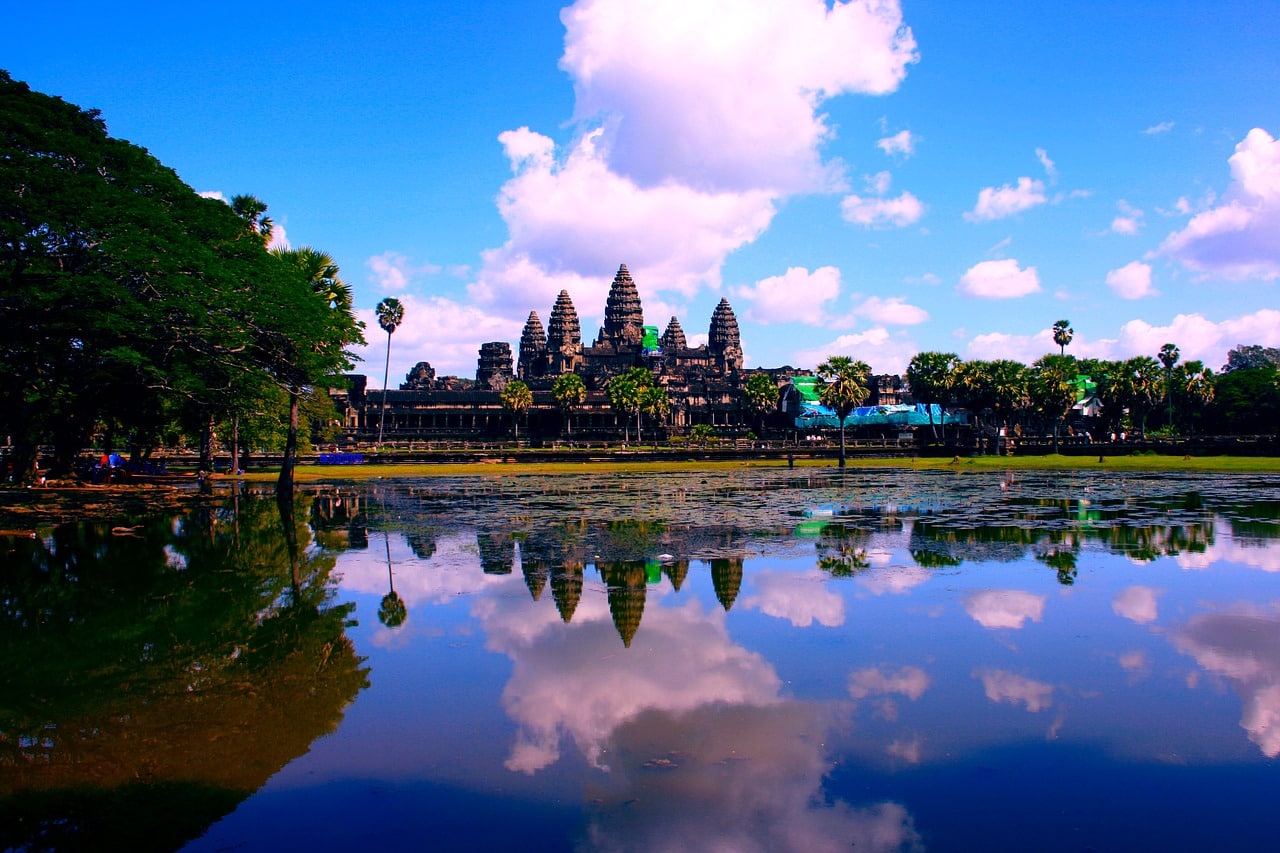 Laos
The early months of the wet season, from May to July, remain very hot and rainfall is often short-lived. Progressing into the latter months until September, the rains become more constant. They are often heavier, especially in southern parts of the country where the altitude is lower in the Mekong delta.
Further north and in Luang Prabang, rainfall tends to be lighter. Here, visitors will experience relatively clear afternoons as the rain happily often falls through the night or in the early morning.
Indonesia
The island of Bali in Indonesia demonstrates what happens as you go south of the equator. Just as Vietnam and those countries further north are bracing for storms, Bali enters its dry season between April and September. The climate is still tropical, so some rain is likely, but generally, the months of June to August are characterised by endlessly sunny days – with temperatures hovering around 27°C. Java, Sumatra, and Nusa Tenggara follow similar patterns to Bali, making the summer months a perfect time to visit anywhere in Indonesia.
Since Bali retains its tropical climate year-round, the dry season does not mean arid, lifeless landscapes. On the contrary, the island remains resplendent. In the rainforests of Bali, travellers will find raging waterfalls and rivers great for swimming in. Kayaking along the rivers at this time offers excellent opportunities for birdwatchers, with splendid kingfishers and drongos a particular highlight. Many trees begin to fruit in July, while delightful orchids are at their best in August.
It certainly seems that if plans go ahead for a reopening for tourists in July, it will be a perfect time for travellers to come and enjoy Bali at its best.
Take a more in-depth look at our climate information in our Indonesia destination guide.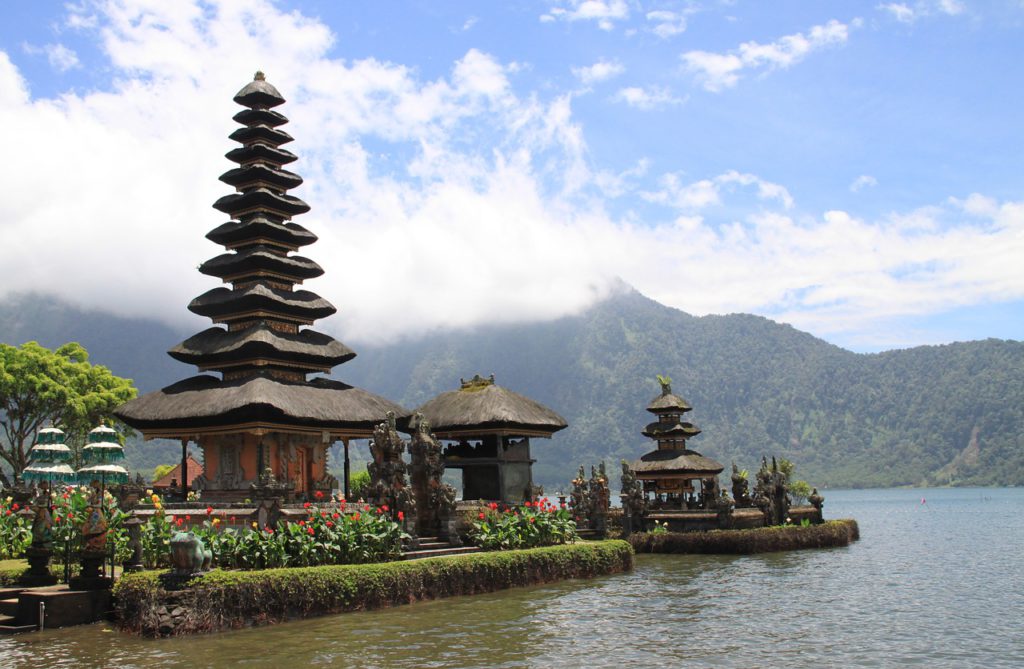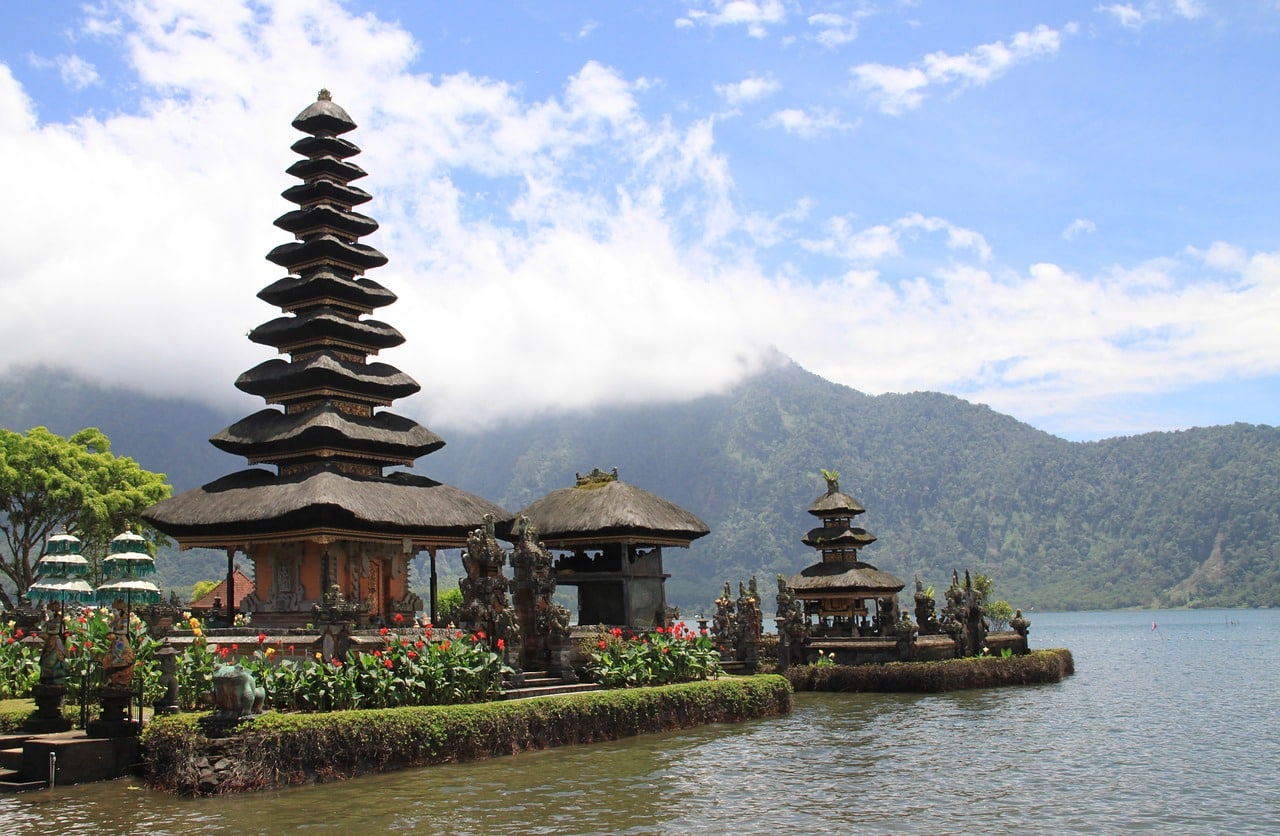 Singapore
Singapore lies just 1°north of the equator. Thus, Singapore experiences a tropical climate with only slight fluctuations throughout the year. June, July and August are actually considered to be the most pleasant months to visit Singapore. While some rain is likely at this time, the big thunderstorms that characterise other times of the year are less frequent. Reflecting this, the country sponsors the Great Singapore Sale each year from May to July, when retailers offer especially attractive discounts for locals and visitors. Also in July each year, visitors to the Singapore Food Festival can get a feel for the delightful mix of culinary influences Singapore is famous for.
Take a more in-depth look at our climate information in our Singapore destination guide.
Malaysia
The weather in Malaysia is hot and humid year-round, interspersed with tropical rain showers. The wet season on the east coast falls between November and February, whereas the wettest months on the west coast are April to October.
This means that a beach holiday can be enjoyed effectively year-round in Malaysia, though visitors would need to research their destination carefully. The wet season on the west of the peninsula brings rain in the afternoons, but these spells are usually brief, and the odd downpour is a welcome way to reduce the humidity. Conversely, the east's wet season tends to be heavier and is best avoided as many tourist sites simply close.
There is a further difference between highland and lowland Malaysia, with the Cameron highlands offering cool respite. Temperatures average a very pleasant 22°C in the daytime and a relatively cool 15°C at night – an excellent climate for growing tea, flowers and fruit. Kuala Lumpur, lying on the west coast, experiences the rainy season between April and October, but the rains are not significantly worse than rain at other times of the year.
Take a more in-depth look at our climate information in our Malaysia and Borneo destination guide.
Travel Tips for Rainy Season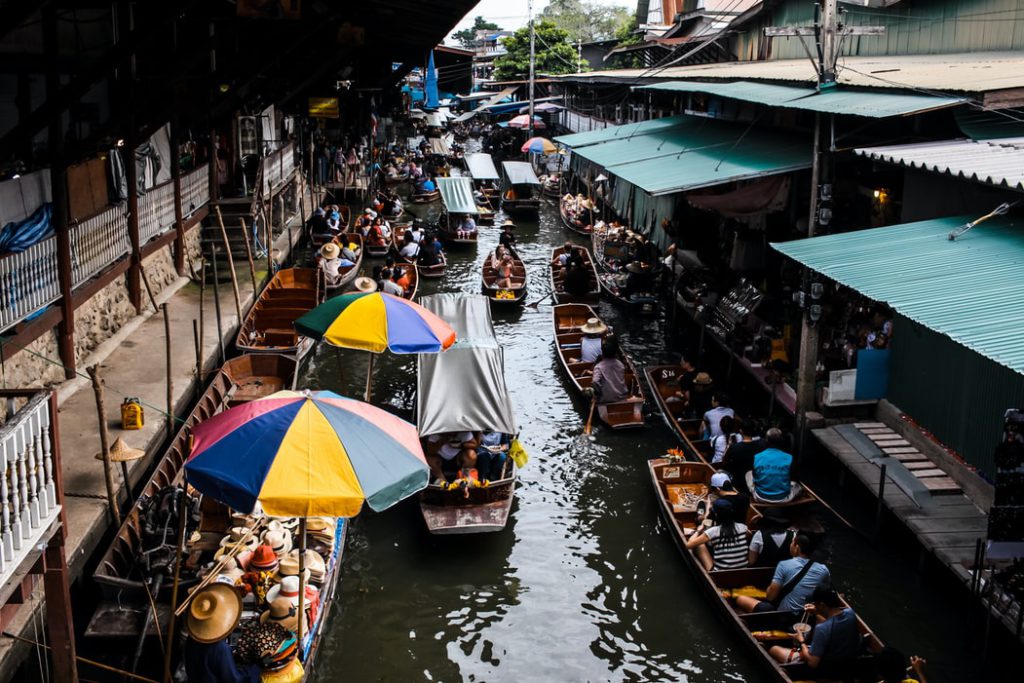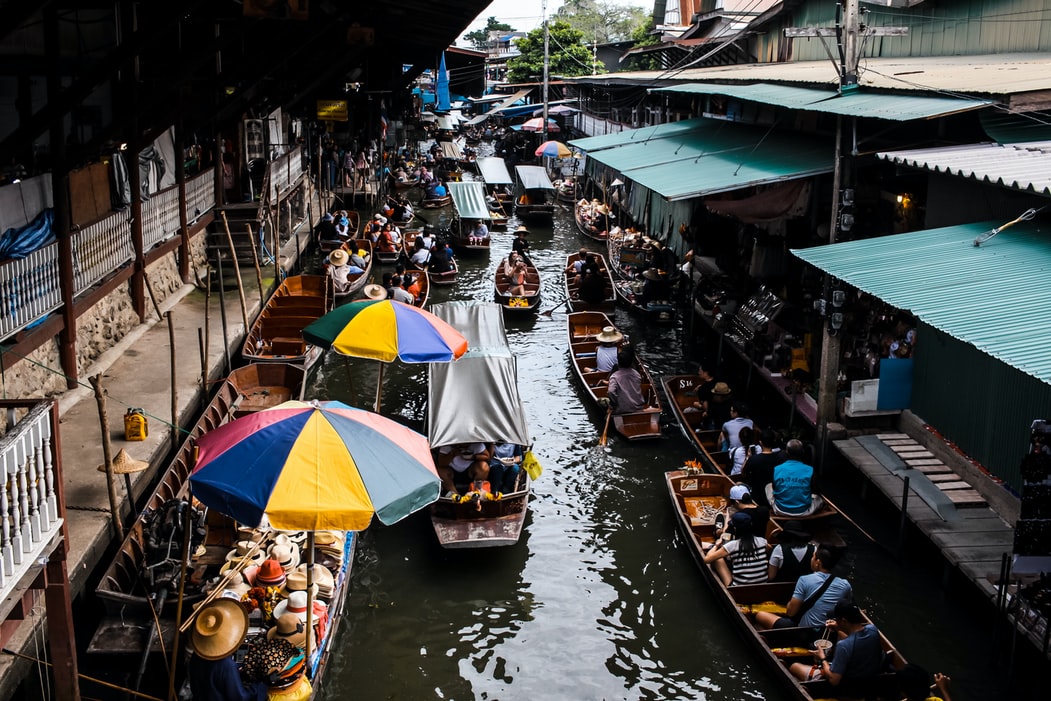 1. Consider it
The first step is to consider travelling in the first place. Don't be scared off by some reports of endless downpours and relentless rains – it's simply not typical for travellers to experience holidays like that during the rainy season.
If travellers do consider their getaway during these months, they can often be pleasantly surprised by off-peak prices with some great deals to be had. In Thailand, it's common to see up to 50% discounts from cooler season hotel prices. With fewer tourists around, there is more scope for last-minute spontaneity as there is less need to pre-book trips and excursions – and these too are often cheaper and less crowded. All those benefits can put a silver lining on those slightly overcast days.
2. Listen to the experts
Get specific with your research and listen to what the experts have to say. The southern islands of Thailand can offer drastically different weather patterns during the rainy season. The Samui archipelago usually fares well, whereas Koh Chang is best-avoided. Our teams are on hand to provide destination-specific advice and guidance across our destinations. After all, our people are local, and locals know best!
3. Be realistic
We can't deny the possibility of risks. Transport may also be a little riskier – from daring ferry rides across choppy seas to bus journeys along washed-out roads. Accidents are rare, but they are possible. So, we advise travellers to monitor their situation wherever they are and be flexible in the face of possible weather-related schedule changes.
When considering this, travellers need to be realistic – the likelihood is that the rainy reason will not affect your travel plans at all. Besides the peaceful pitter-patter of rainfall on the windows overnight, chances are the worst that will happen is a messed-up hairstyle. However, we can't say disruptions never happen at all.
4. Pack carefully
Travellers may possibly get wet if they travel in rainy season – who'd have thought? Again, we don't think this possibility should spoil any fun, but it's essential to prepare regardless. That means obviously raincoats, but also plastic coverings to waterproof bags and necessary documents. Silica gel packets in handbags to soak up moisture are a good idea. Any sprays and repellents needed to ward off the bugs are useful, too. Also, the bigger storms can cause brief blackouts. If this happens in the middle of the night, travellers will be grateful they remembered to pack that handy travel torch.
5. Plan Ahead
Our tailor-made team can help with this one. If the worst should happen, it may mean cancellations of flights and other means of transport. In terms of day-to-day itineraries, a heavy storm may mean an altered trip or the need to reschedule. Thankfully, our team are experts at dealing with situations such as this and can be on-hand to reorganise trips and shuffle things around. Planning ahead means we have the flexibility to adapt to any emergency or slight inconvenience accordingly.
6. Be Positive
Prepare for the worst, hope for the best, and accept anything in between. The list of things that could go wrong seems intimidating, but again it's important to reflect with a little perspective and know that Souheast Asia is a great destination to visit at any time of the year. Most people don't have bad experiences.
The vast majority of our travellers who choose to explore Southeast Asia in rainy season enjoy rich and rewarding experiences. They may get a little wet every now and then, but they certainly don't regret visiting. In fact, as we have covered, many destinations are exceptionally beautiful thanks to the stunning scenery brought forth by the coming rains.
And, after all, if travellers really can't face the idea of a little rain dampening their spirits, there's always Bali!