A few months back, we were delighted to announce a new farm-to-table project in Bali that sought to benefit communities by introducing organic farming techniques.
With so much going on in the community, we thought we'd check in for an update on everything that's been happening and offer a few hints at the adventurous plans for the future.
It also happens to be World Environment Day on June 5th, the perfect time to celebrate one of our eco-friendly responsible travel inititiatives.
We spoke with Ayu Kristiana, Assistant Country Manager for Indonesia and a key player in setting up the project, to get the lowdown on all the details.
The Farm-to-Table Project
For an overview of the foundations and aims of the project, check out the video below filmed back in December of 2020.
The essential impetus for the project came from an irrigation issue in the village of Manggis that caused problems for the villagers' farming schedule. Necessity is often the mother of invention, and from this problematic challenge blossomed a relationship between Discova, the community, and organic farming experts, BRP.
We left off the project with the farmers having undertaken some BRP-led workshops – educating them in theoretical and hands-on learning sessions. We also suggested that Discova would act as a mediator between the community and our suppliers, leveraging our relationships to create a market for the organic crops.
A few months down the line, let's examine the progress.
Fast Forward
Things are going well. The first organic rice harvest is expected this month, with another field in progress that will be ready soon. The yield looks good, and the villagers have a standing orders for the rice from standing orders from a number of local hotels, including Away Camikala resort, part of the Cross Hotels group.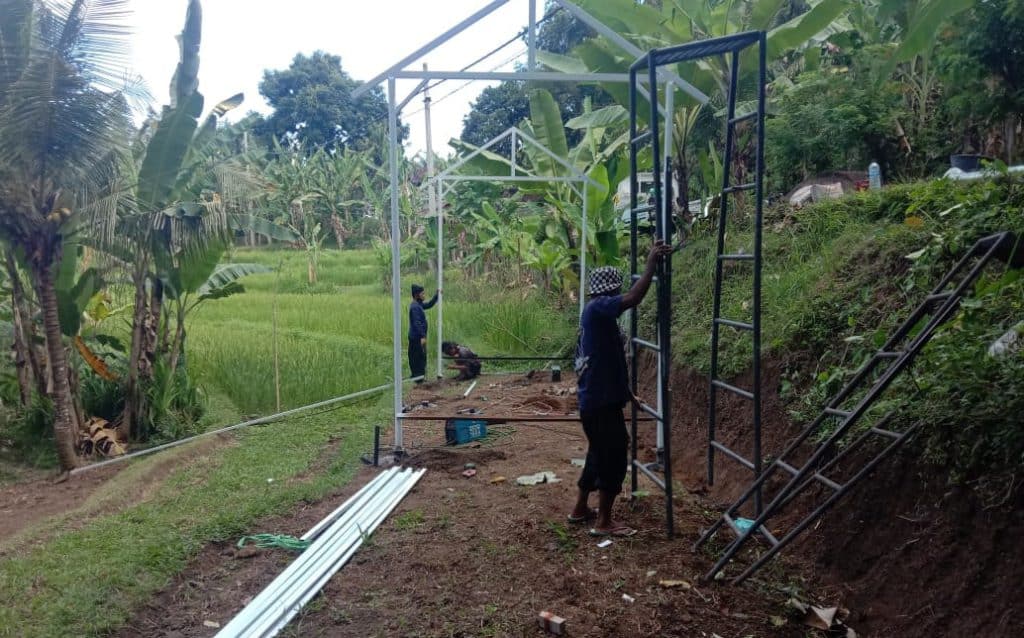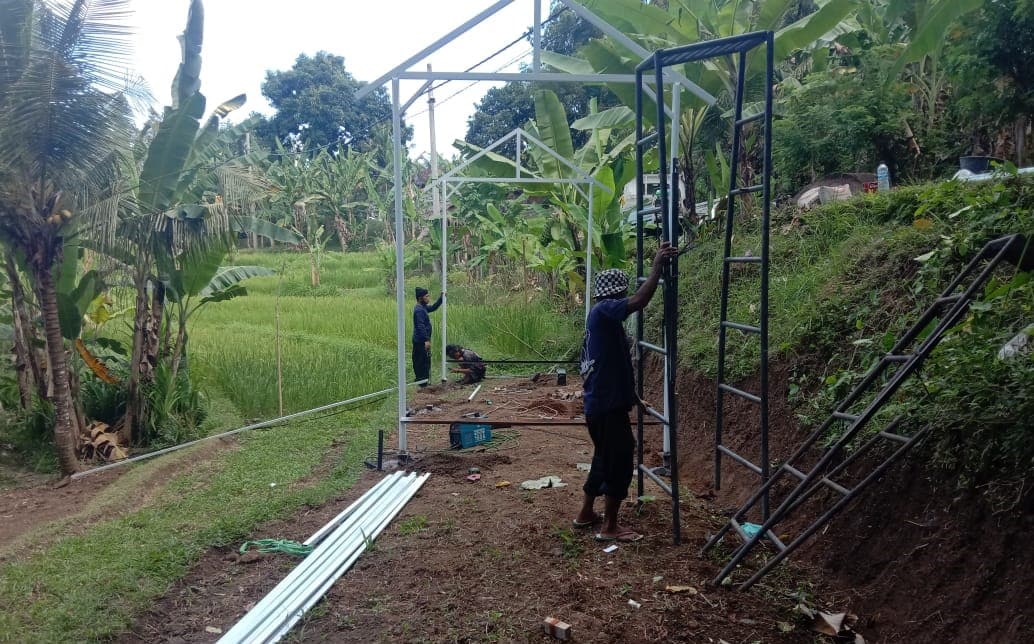 What's more, the resort has also made a request for organic fertiliser. The community had not been making fertiliser and are now working out the process to provide another sustainable product for our partners. This is part of the ongoing process in building these relationships, learning and adapting to the market demands, all the while engaging in eco-friendly farming techniques.
However, the real story of progress here relates to who is now getting involved in the farming process.
In Manggis and many other farming communities in the Balinese countryside, women often play a secondary role in village life. They often receive little education and are encouraged to marry young, often with little say in their future.
The project planting organic rice, in cooperation with the BRP, saw mainly male farmers receiving the instruction and carrying out the farming.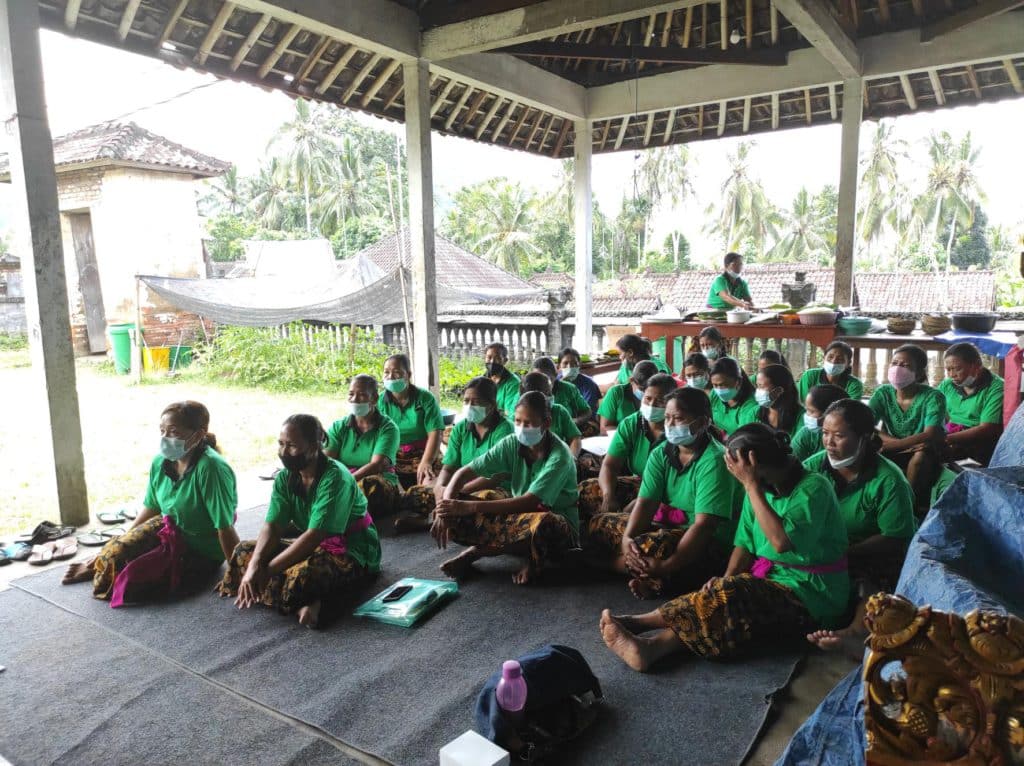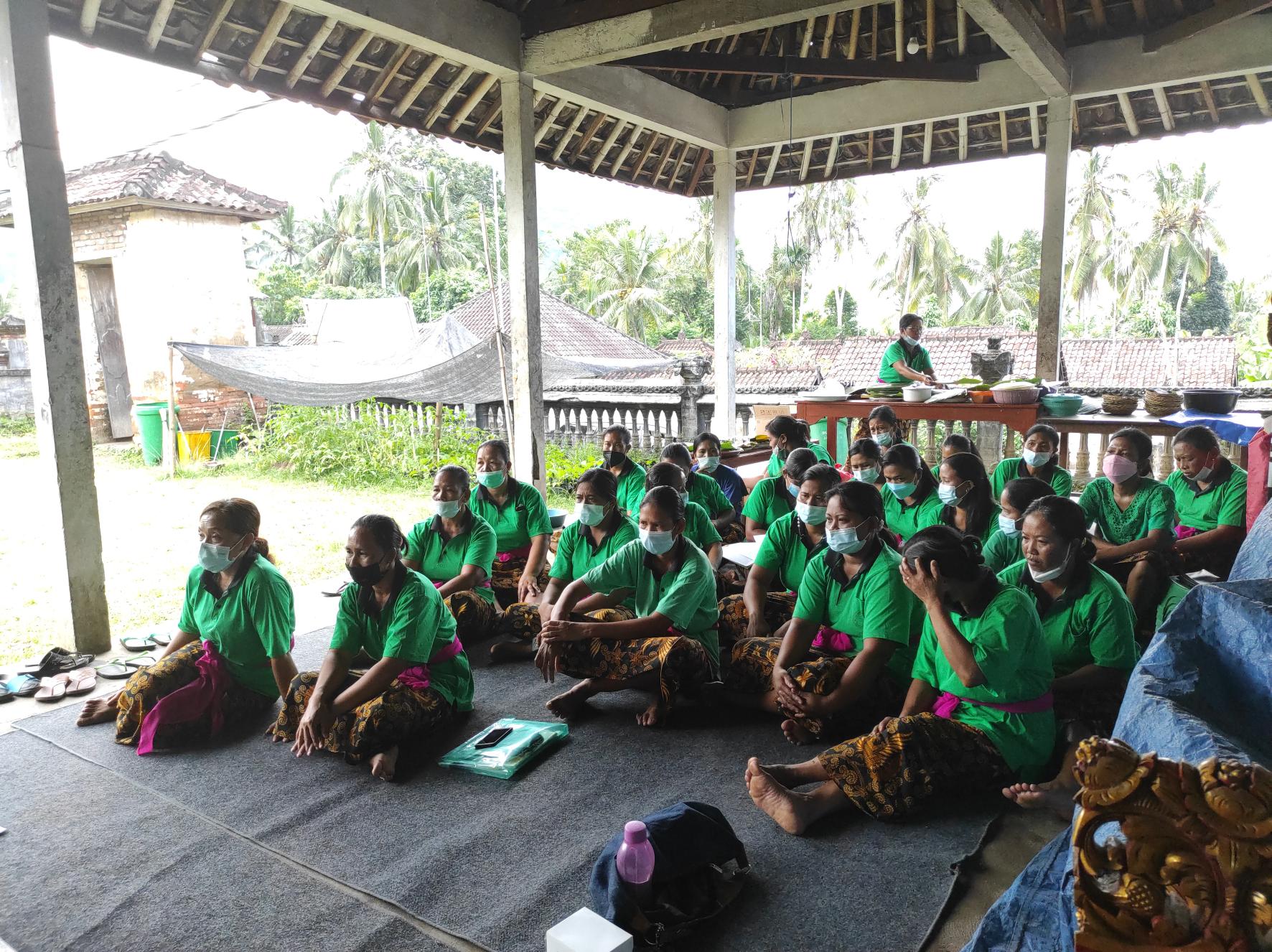 That's why we at Discova were keen to follow up with a partnership with KWT Bakung Asri. This group advocates for Indonesian women and is focused on female empowerment. One aspect of their work is encouraging women to take more of a leading, active role in village life, and they offer their own workshops in support of this goal.
So, the past few months have seen the women of Manggis engage in their own workshops, learning about the planting process for various organic vegetables and herbs. The project is full steam ahead, with Discova having negotiated a lease for the land with assistance from the government, the KWT providing their knowledge and support, and the women themselves bringing their own determined enthusiasm. So far, they have planted aubergine, spinach, and plenty of fresh herbs and other healthy delights.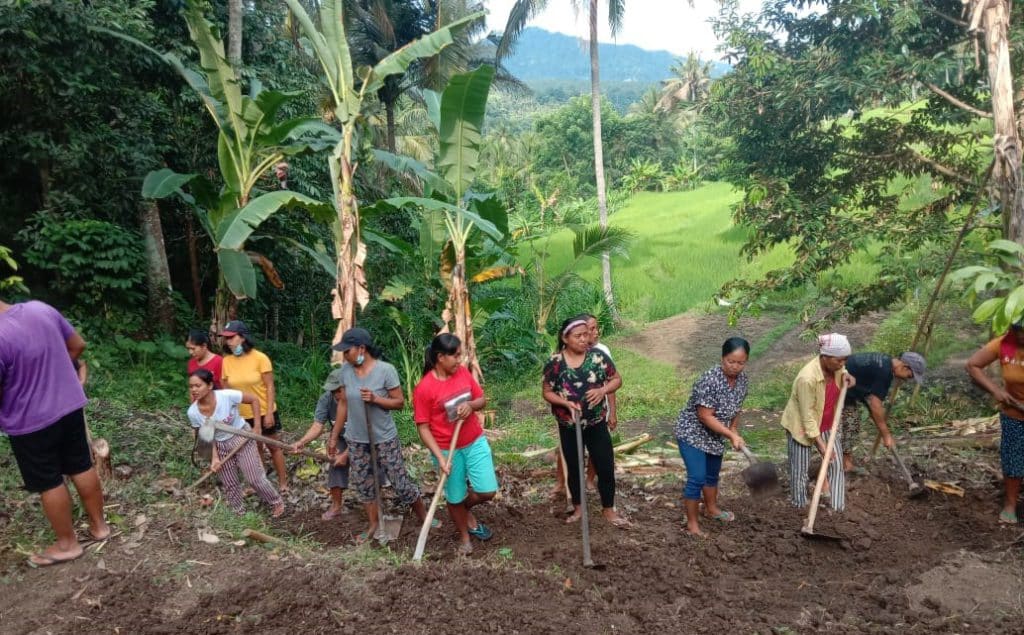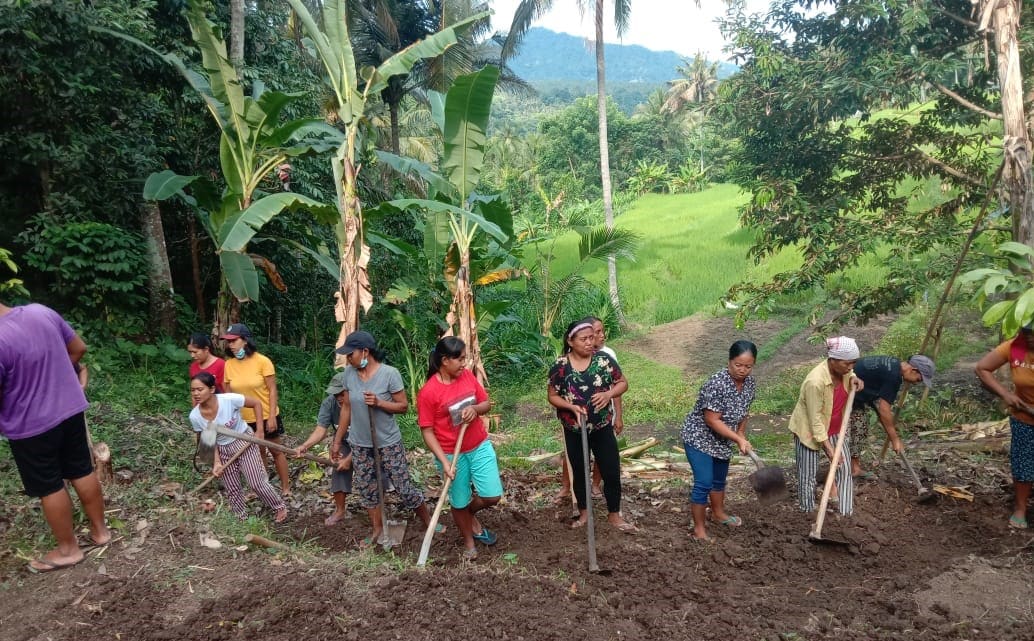 Ayu and her team meet with the village every other week and monitor the progress.
"We have been going through the process of obtaining certification from the government for the organic produce. Everything is on track and going well. We expect the certification to be finalised next month (June)."
"From here, the villagers are seeking to innovate and come up with ideas about other organic products. The village here is known for tasty coconuts, so that is a possibility. Also, we are thinking all the time of ways we can process our crops. For example, producing coconut oil from the coconuts, or converting the vegetables we grow into some other product."
"With the government actively involved and helpful, neighbouring communities are taking notice and have suggested joining our project. This definitely feels like just the beginning of something bigger."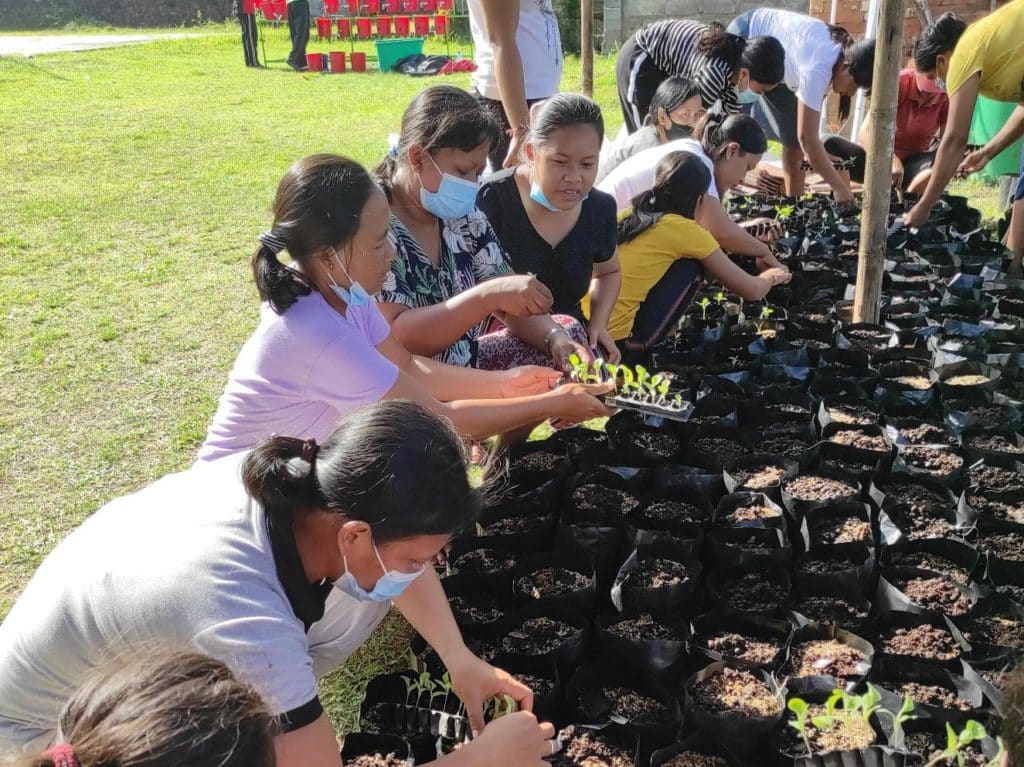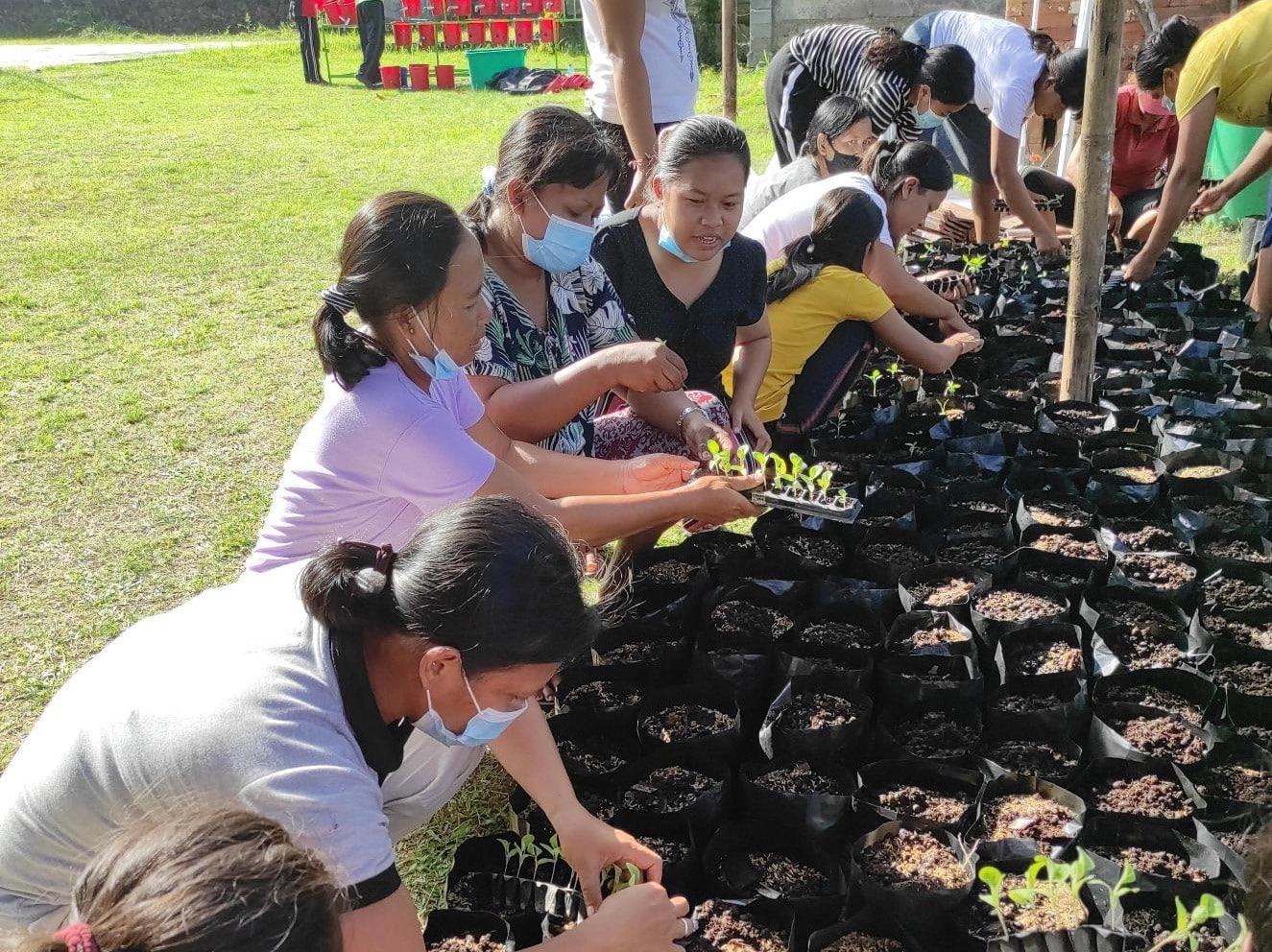 Something Bigger
We have big plans for the community. We want to drive tourists to the beautiful region. This will generate employment opportunities and additional channels of income for the project.
The village of Manggis is set within the serene, picturesque Balinese countryside. The area is ripe for the development of adventure activities like trekking and cycling. Having already brought agents to visit the site, everybody agrees there is great potential for travellers to come and enjoy fabulous experiences here – and the village community is also keen to invite visitors.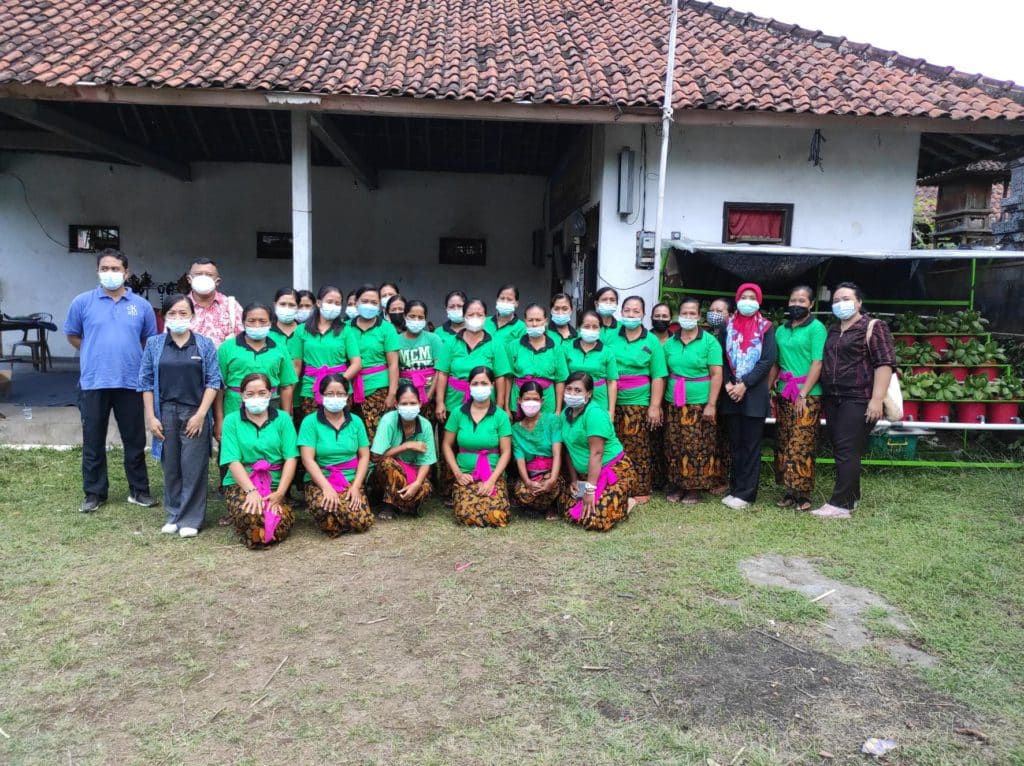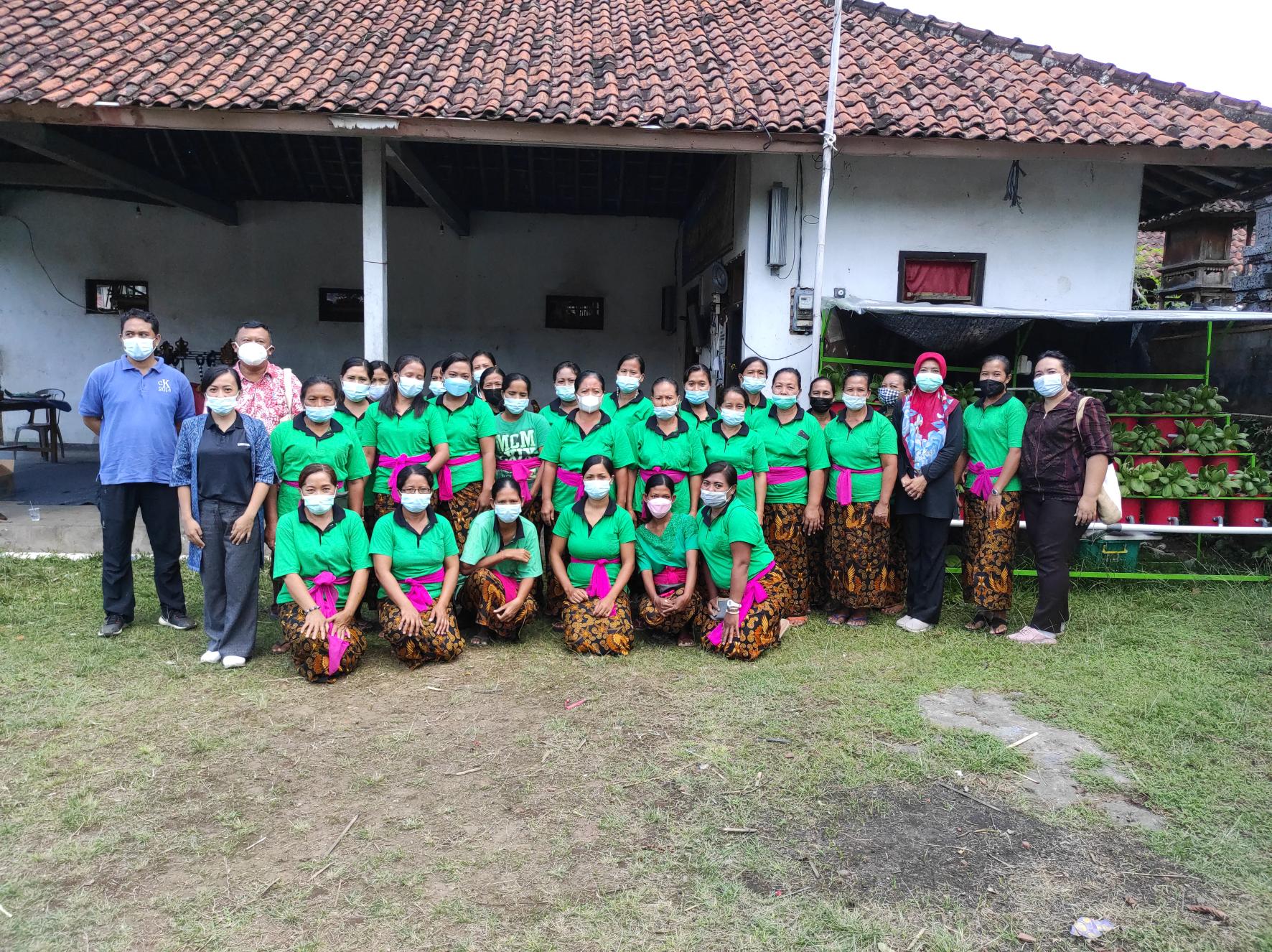 Ayu explains that there is still work to be done in setting up the wow factor for this programme. Still, she takes inspiration from other cultural immersion activities initiated and carried out by our educational travel team.
"We can learn from Phuong and Chi and those guys. Here in Manggis, we can cooperate with the local people to offer activities like cooking classes, Indonesian wine-making, or some massage classes, for example. These are skills the villagers already have, but they offer the visitor a great insight into the culture and help build those meaningful connections we try to create for travellers at Discova."
"There is even talk of building an eco-friendly glamping area in the village for visitors to stay in a beautiful setting."
Constantly innovating our services and broadening our reach, there's a world of possibilities for Manggis.
This project is the perfect encapsulation of our ideals and how we aim to move forward. The villagers themselves have already benefitted from our partnerships to gain income through diversifying their farming techniques. They stand to benefit further from increased tourism to their community in the future. Travellers, your customers, gain access to an experiential travel opportunity to build a deep, authentic connection to Indonesian village life while also supporting sustainable farming methods. We benefit from a profitable enterprise that keeps all parties happy and satisfied and supports our responsible travel initiatives.
Let's just hope widespread travel can resume soon so we can welcome travellers to Manggis.
If you want to learn more about our farm-to-table project in Bali or see how you can get involved with similar projects, don't hesitate to contact our helpful teams and start a conversation.