Vietnam is a captivating destination with a lot to offer the intrepid explorer. Bustling, pulsating cities compete with charming riverside villages, dramatic mountainscapes sit alongside idyllic beachside resorts, and, of course, there are the emblematic, endless rice fields to be found across the country.
In short, it's easy to get inspired by the fascinating array of things to do, places to see, foods to eat, mountains to scale, and rivers to float down.
And, at Discova, we can add another inspirational feature by sharing some of our best hotels in Vietnam.
Just because Vietnam is currently closed to tourists, that doesn't mean we can't indulge ourselves in a little forward planning. As vaccine drives gather pace, your travellers will be considering their next adventures and contemplating where they might like to stay. So, it's vital to remain hopeful of a surge of holidaymakers in 2022.
Let's take a look at where they could stay in Vietnam.
Six Senses Ninh Van Bay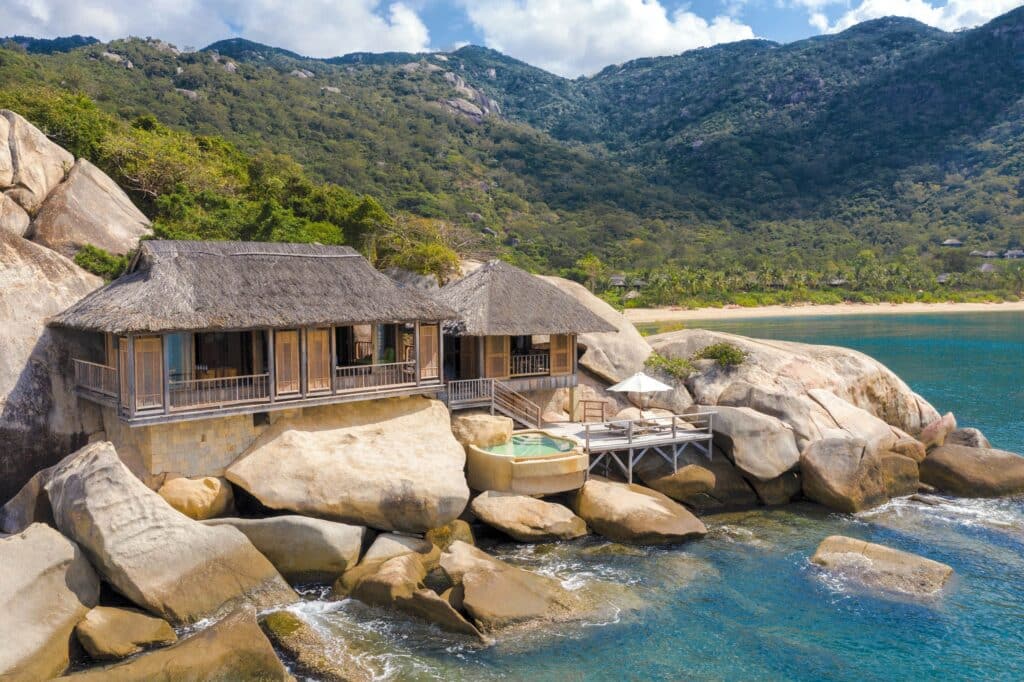 Anybody fortunate enough to stay at a Six Senses resort will know that they offer a truly out of this world experience, and their resort at Ninh Van Bay is truly fantastical. Set in a dramatic landscape overlooking the East Vietnam Sea, the resort can only be approached by water, creating the illusion of an isolated island. Behind, the resort is framed by intimidating rock formations, further heightening the feeling of being cut off from the world entirely.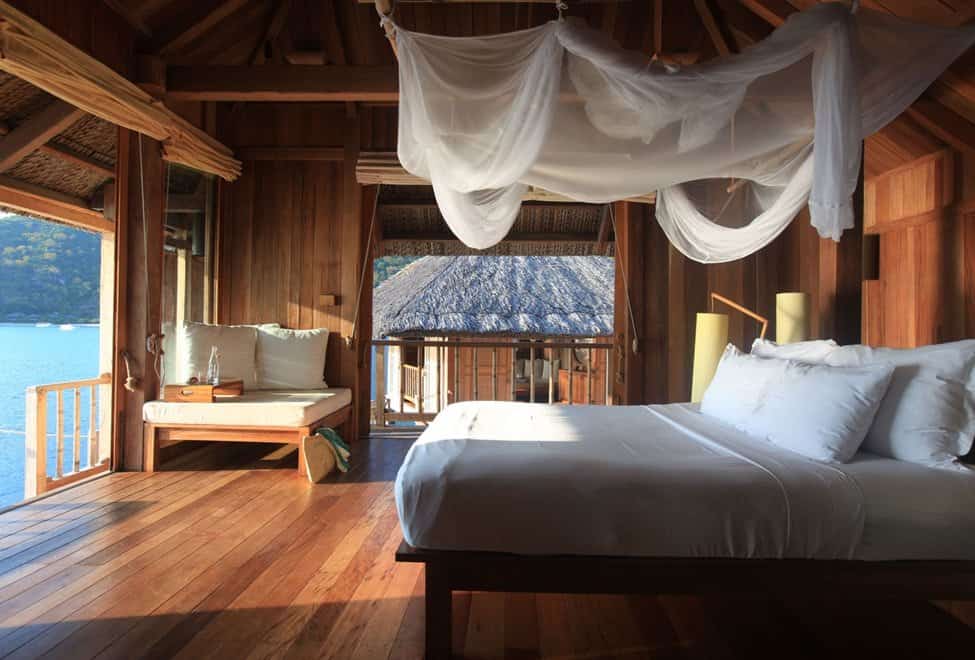 Visitors can relax in their spacious, lavish villas with either a garden terrace or sundeck. They can choose from either directly on the beach, over the water, between the rocks, or on the mountain slope, all of which offer panoramic ocean views.
Enjoy the private beach, explore the surrounding forest – home to a natural reserve housing endangered monkeys, or replenish with a traditional bamboo massage. Explore the underwater world with a 'sea scooter', take a romantic cruise into the bay, or delve deep into local culture with cooking classes and other insightful activities. There is no end to the enticing options available for would-be visitors.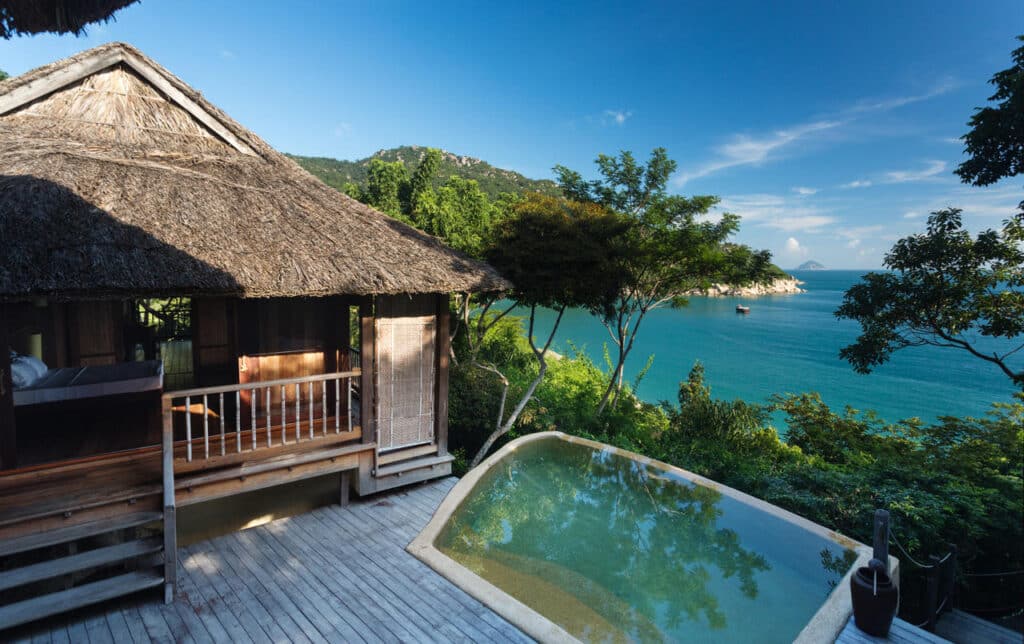 Zannier Bai San Ho Phu Yen
Another magnificent hotel option, set within 245 acres on a secluded peninsula of Phu Yen province. The 73 free-standing villas are spread out across the complex, offering the visitor choice of three private themed settings: verdant hilltop, ancient rice paddy field, or alongside the mile-long white powdery beach.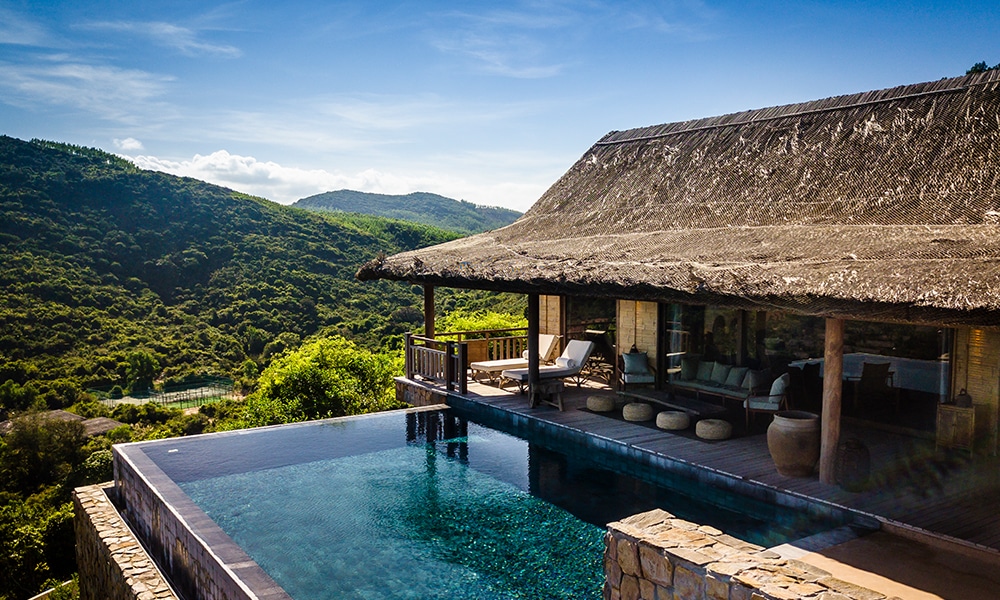 The villas themselves are matched aesthetically with their setting. The rice paddy villas are stylised fisherman's huts featuring garden terraces to appreciate the serene views. In contrast, the hilltop villas offer panoramic views of the bay, come with private plunge pools as standard, and resemble the traditional longhouses found in the Vietnamese mountains.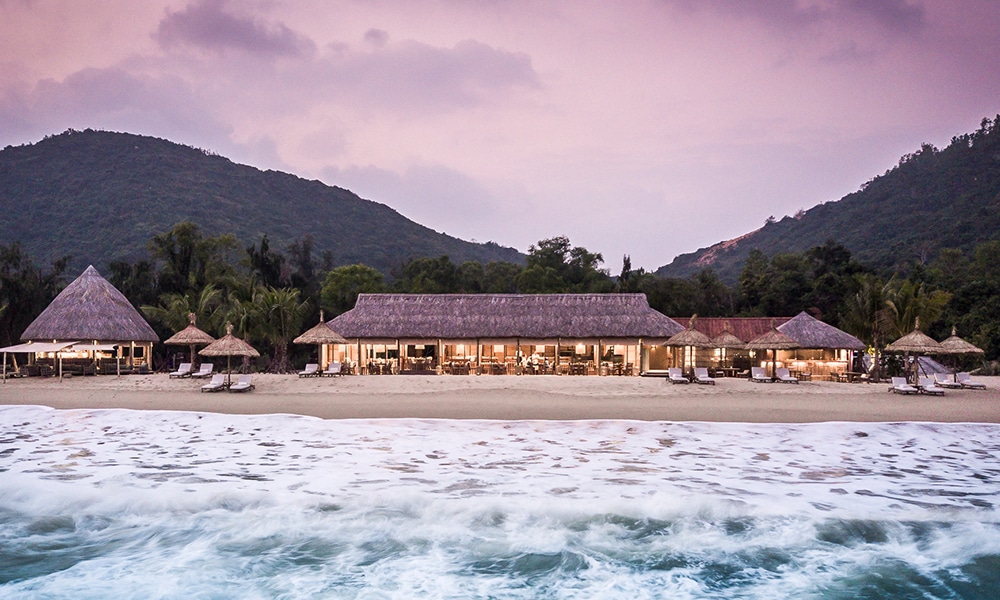 As with any boutique, lavish resort, Zannier offers a broad range of fabulous experiences to help visitors make the most of their stay. Get out on the water and explore the bay by catamaran or investigate the coral reefs by snorkelling. There is a range of historical and cultural experiences, including the temple blessings at Quy Nhon and a fascinating journey through time to learn all about the ancient Cham dynasty. The vast area of the complex also provides ample room for picturesque trails to explore and discover the perfect picnic spot – with numerous packages available from the hotel.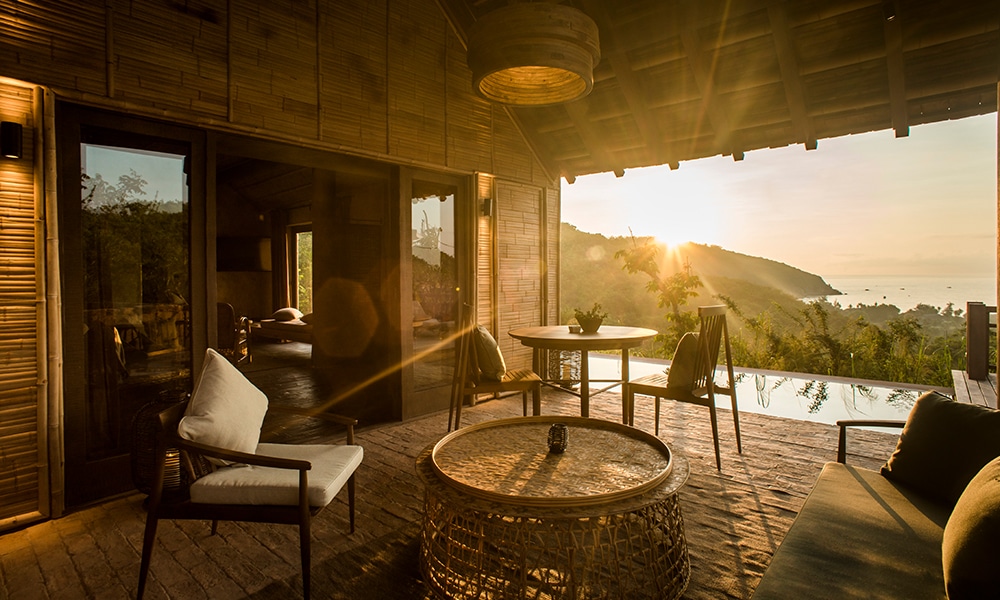 Intercontinental Danang Sun Peninsula Resort
The resort is known for its unique location, close to nature in a preserved forest, and its stunning design by award-winning architect Bill Bensley.
A funicular train climbs its way through the forested slopes, taking visitors through the four levels of the resort – Heaven, Sky, Earth and Sea. Each level is characterised by Bill Bensley's typical whimsy, reimagining Vietnamese mythology with his exquisite design to evoke the 4 different styles.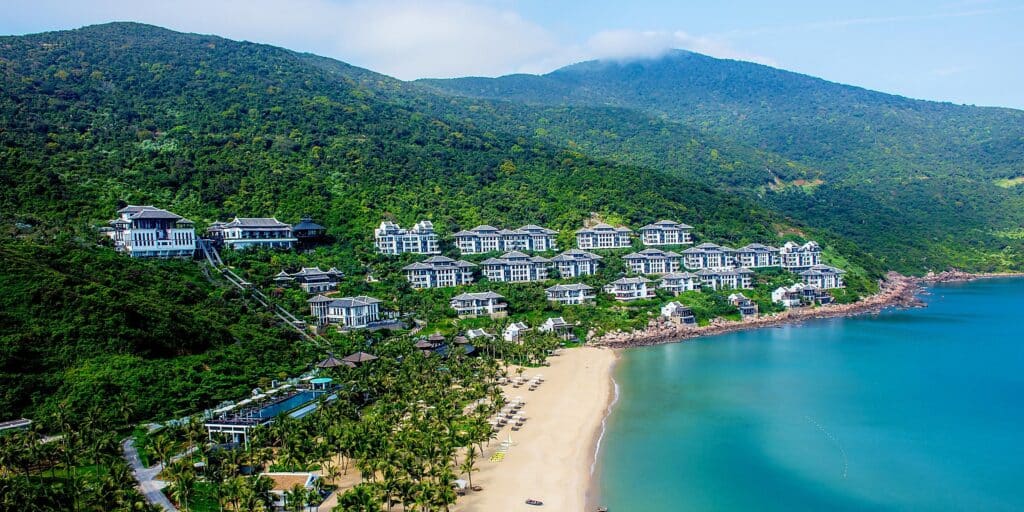 There is a range of accommodation options, including various unique bespoke villas, all lavishly furnished and spacious, that come with private infinity pools, espresso machines, a Bose entertainment system and complimentary Club International access. These villas really do go the extra mile to make sure everything is taken care of for the visitor.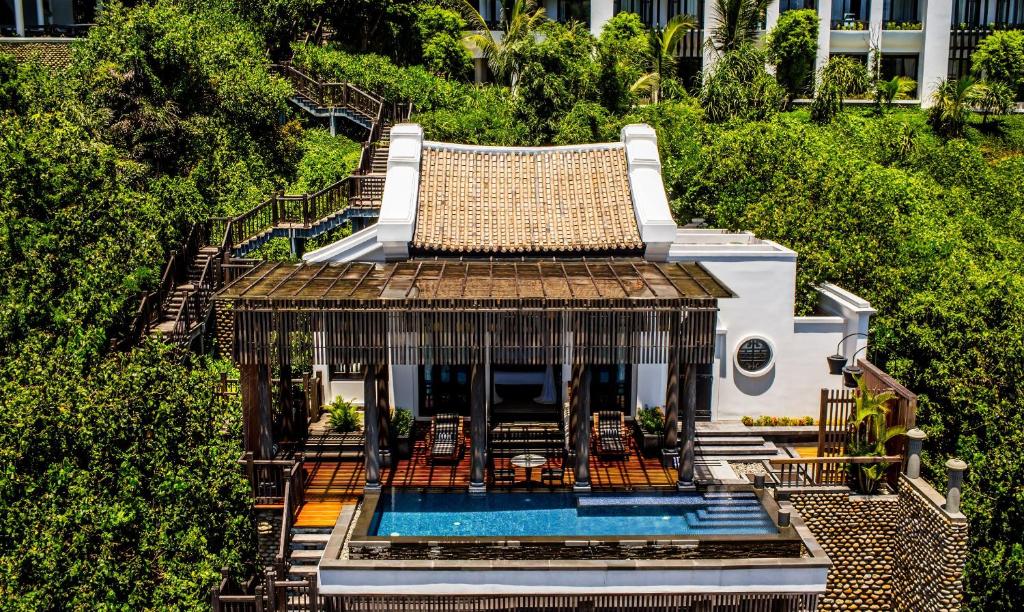 Once again, there are fantastic experiences available at the resort. An idyllic private lagoon with eight specially designed treatment villas houses the HARNN Heritage Spa, named by World Luxury Spa Awards as "Global Spa of The Year 2017". There's plenty of recreation on hand, from tai chi and yoga from the resident guru to water sports down by the beach. The resort also organises guided trips to nearby culturally important locations like the imperial city of Hue and Hoi An. The Planet Trekkers Children's Club also offers a wealth of activities to captivate younger explorers.
Ancient Hue Garden House
The Ancient Hue Garden House is actually a collection of five individual houses inspired by the designs and architecture of the Nguyen dynasty. All rooms are unique with artisanal, handcrafted wooden furniture, with minute details evoking authentic Vietnamese folk culture and nature.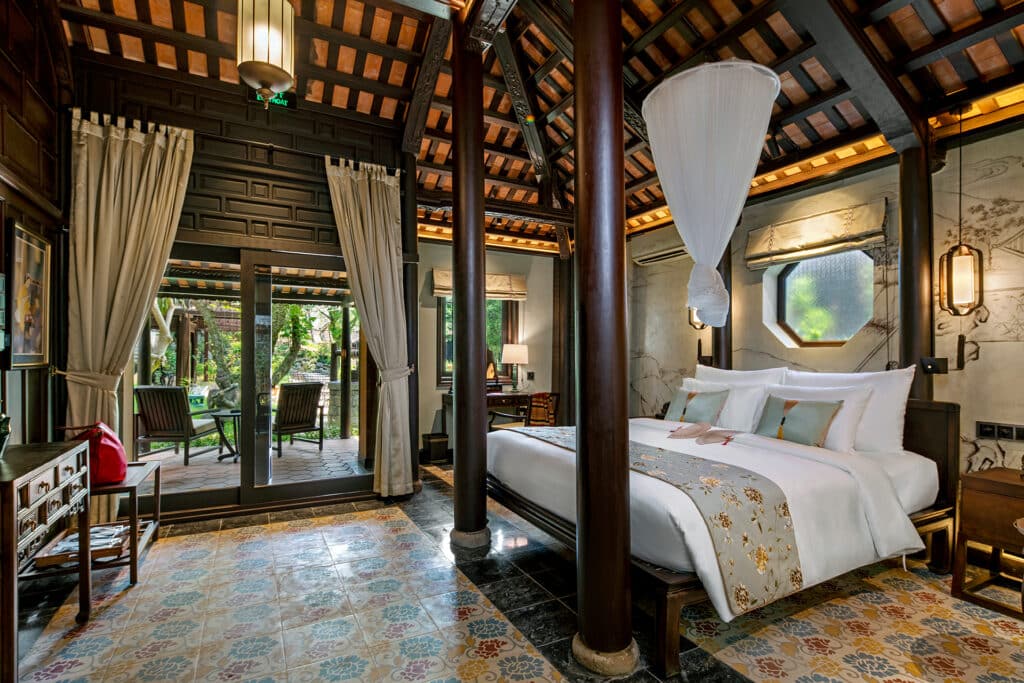 Built strictly according to Feng Shui principles, the traditional garden house aims to be a harmonious ensemble in which the house is a part of a balanced combination between garden, pond, and yard. The wealthy mandarin class lived in Hue's garden houses, so the Chinese influence makes the fine architecture unique to Hue.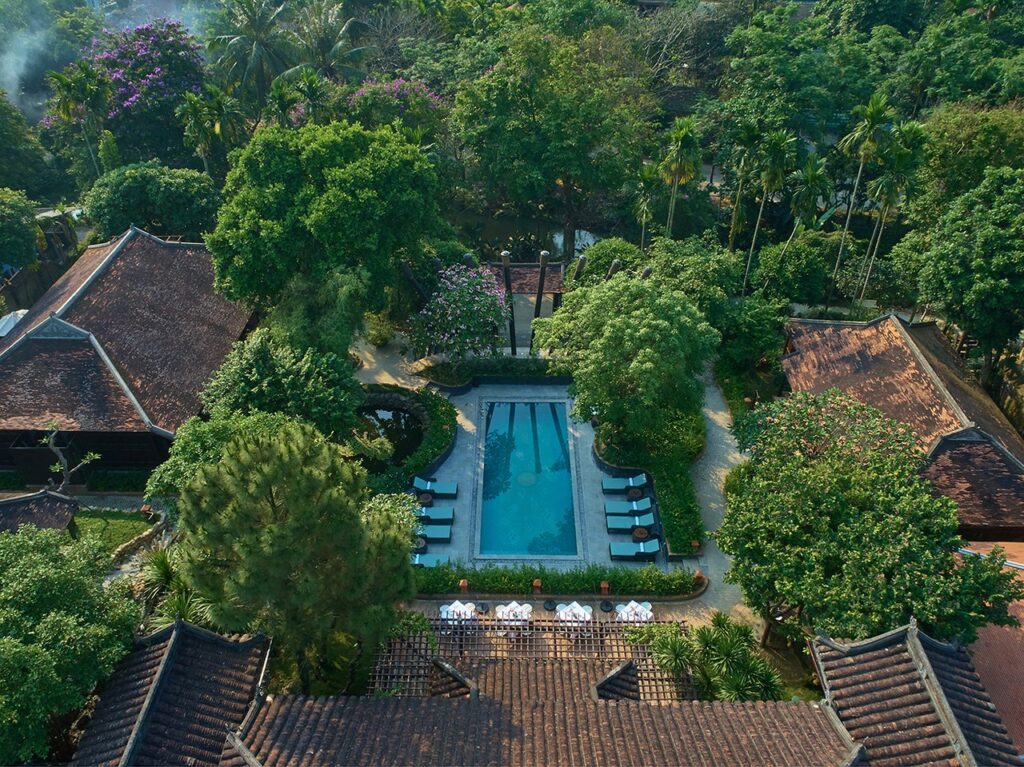 The main garden house is home to the Kim Long fine dining experience, where the chefs take visitors on a culinary journey to explore the feel and flavours of Vietnamese cuisine, a genuinely experiential meal set amid the finery of the interior of the main house.
There is an onsite spa for relaxation, and all pools are heated to allow for year-round swimming. There is also a whole range of activities to help discover the soul of Hue.
Lak Tented Camp
Staying at the Lak Tented Camp is a Vietnamese glamping experience, with 14 tented lodges overlooking the picturesque Lak lake in Dak Lak province.
The emphasis is on eco-friendly yet comfy accommodation in harmony with the local architecture and ecology. This emphasis is extended with complete programmes designed to help visitors dive in and discover the beautiful surrounding areas, with the camp acting as a base for exploration. All-inclusive packages, fully planned and guided, lead travellers on an enriching discovery.

Travellers can choose from trekking activities heading to waterfalls and along coffee trails, cultural activities visiting local villages and farming communities, and plenty of strenuous or easygoing kayaking and cycling trips, depending on preference. There are also hands-on cooking and handicraft classes and evening activities like sunset boating and night gazing walks.

Visitors to Lak Tented Camp are in for a whirlwind of fun and games. They can end their days recuperating from their exertions in their well-equipped tented lodges, enjoying the sunset views over the glistening lake – a fun-filled adventure with comfort and relaxation to boot.
Best Hotels in Vietnam
We've ran through 5 of our best hotels in Vietnam but, across the country, there are so many more fantastic accommodation options to get travellers inspired.
If you want to hear more about our recommended hotel options in Vietnam, or for inquiries bout rates and bookings, don't hesitate to get in touch with our teams.