Continuing our series gathering insights, information, and invaluable advice from our local travel experts, we speak with Motoko Tanaka, based near Osaka in Japan. We talk of the fascinating array of intriguing Japanese cultural idiosyncrasies that seem to be gaining popularity. More broadly, Japan appears to be enjoying a surge in worldwide interest as a travel destination – and for good reason!
Interviewed by George Robinson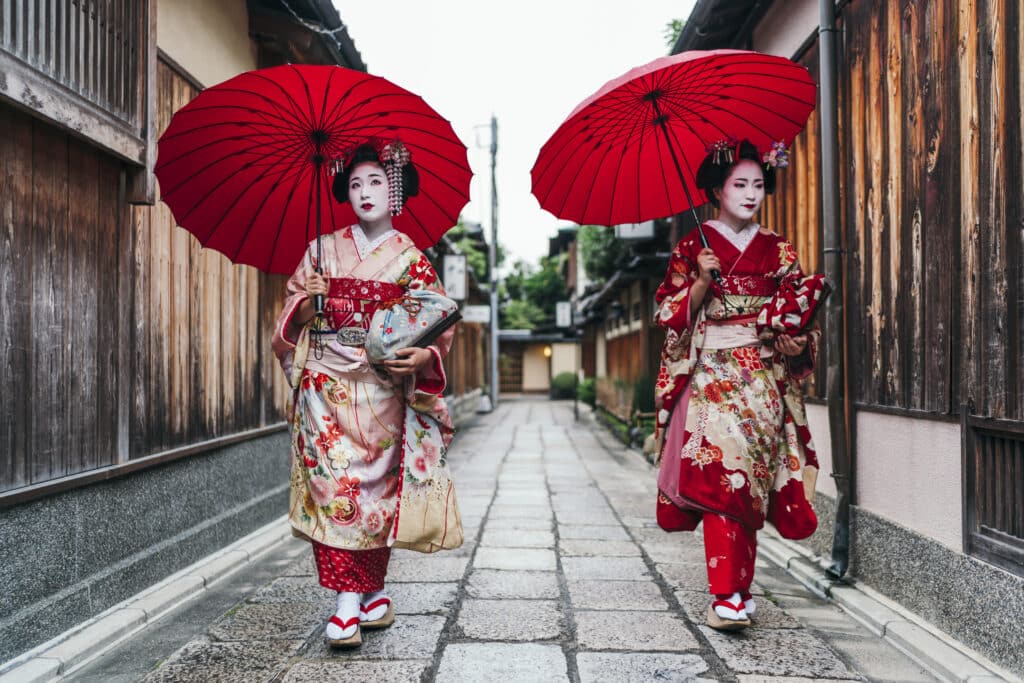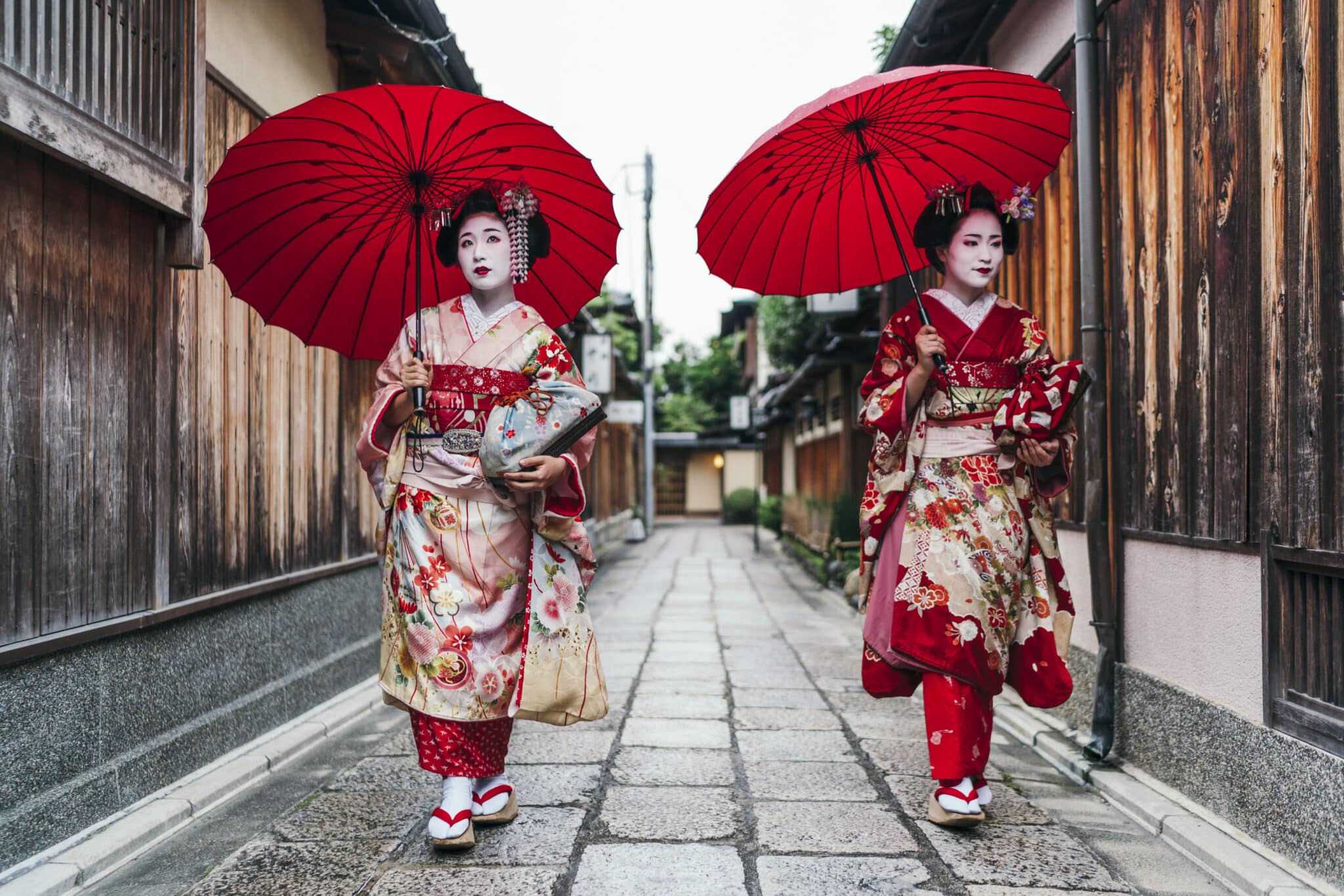 Local Travel Expert, Motoko Tanaka
As with all the guides I have spoken to, Motoko Tanaka is pleased to have the chance to talk with me. It's a feeling that stems from an eagerness to share information about her country, instil and foster a sense of curiosity, and spark the imagination in ways that only a local guide can. From the outset, Motoko is brimming with pride in her job and her home – she relishes the chance to teach a relative novice in all things Japan. Once again, I'm left with the same post-interview malaise – I hope I can visit soon!
On Being a People Person
Motoko establishes that she enjoys guiding because she is, first and foremost, a people person. Her background is in psychology, and she also used to be a teacher. She explains that this previous experience gives her a unique skill set that lends itself to guide work.
"To understand customer needs, we need to listen to their opinions carefully. Listening to their opinions is always fresh and stimulating because understanding human behaviour is something we need to continually work at. I think my psychology studies and teaching experiences in the past have helped my guide work a lot."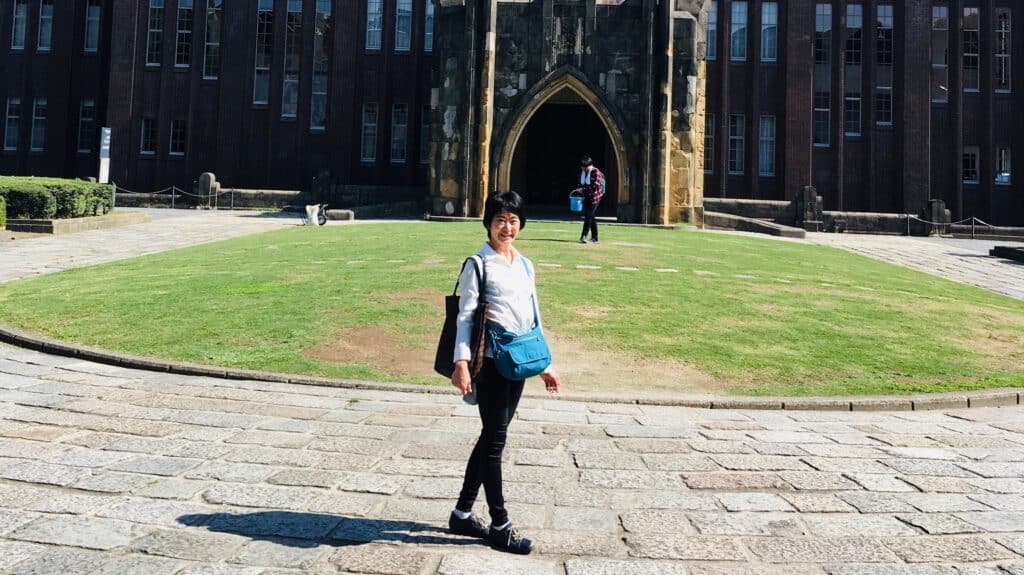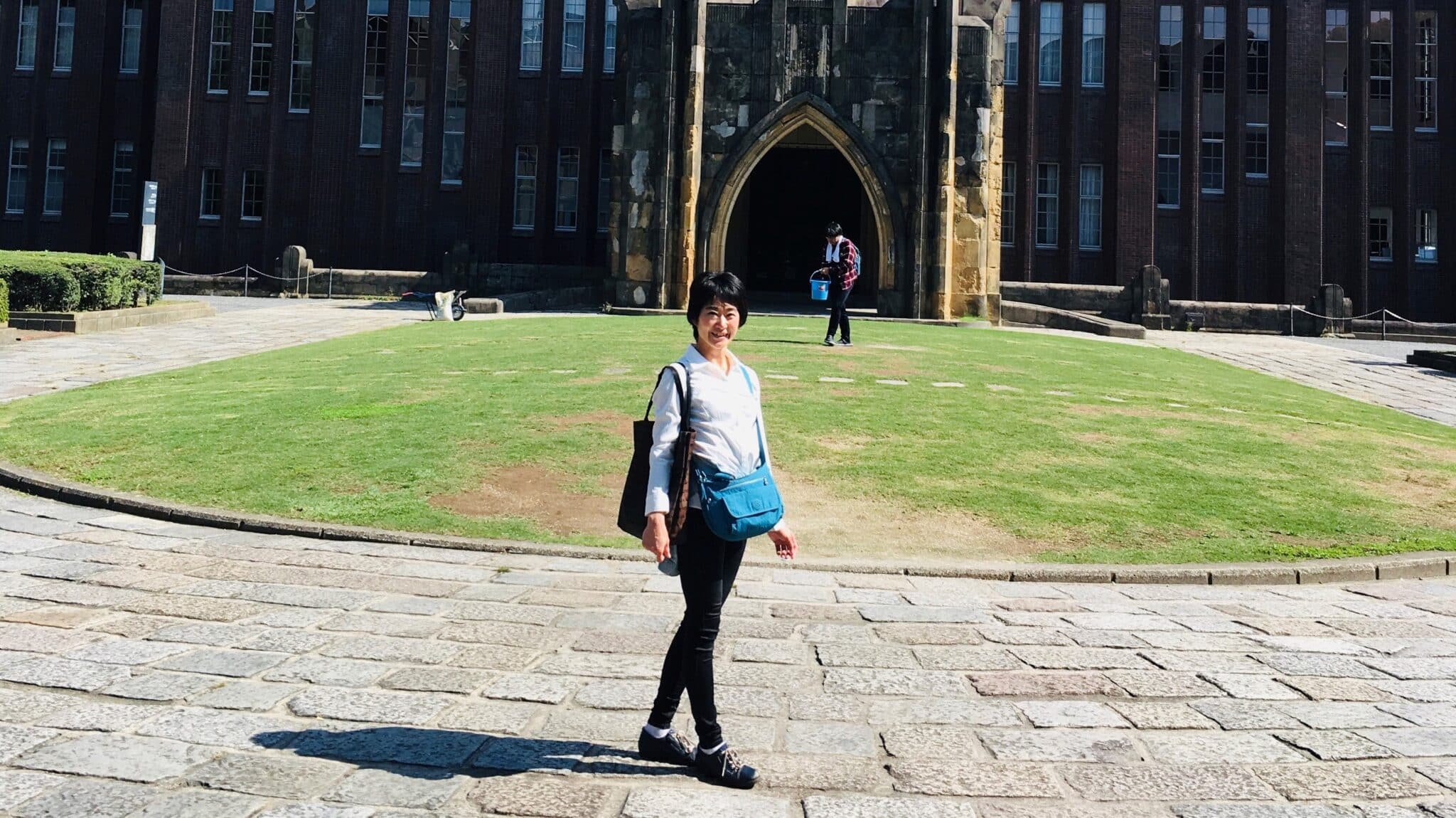 I suggest that, though we might not like to admit it, adults aren't so different from kids. Managing a group of adults on tour is not so different to managing a classroom of children.
"Well, kids are honest – good or bad – so they are a tough crowd; it's good preparation to improve your skills at maintaining people's attention."
With teaching experience in my own past, she says something I can certainly relate to:
"Kids can sense nervousness, and this is contagious. So, you must be confident and sure of yourself when sharing information. The same is true when trying to guide adults around the bustling historical sites of Osaka and Kyoto."
After taking a break from work to raise her daughters through school, Motoko came back into a new career – guiding. So, it made sense to partner her love for interacting with people with her passion for everything Japanese to become a local travel expert.
"To become a guide, I had to study the textbooks. There was so much information to learn, but I loved increasing my knowledge. Each thing led on to another area for further study, which I eagerly followed – I couldn't learn enough."
I introduce Motoko to the English phrase 'going down the rabbit hole', to which Motoko enthusiastically nods.
"That's exactly it. Japan has such a rich history, with many roads to explore, you can keep studying forever. As a guide, I want to have as much knowledge and expertise to share as possible – to drop in information where I can, answer every question, and provide a special experience to travellers."
On Maiko and Taiko
In reference to Japan's rich cultural history, we begin to dwell on some unique, authentic experiences available for travellers to Japan. Osaka and Kyoto are both situated in the nation's cultural heartland and are therefore fantastic places to get to grips with traditional Japan. Maiko and taiko experiences, both available through Discova, are thrilling events for Motoko.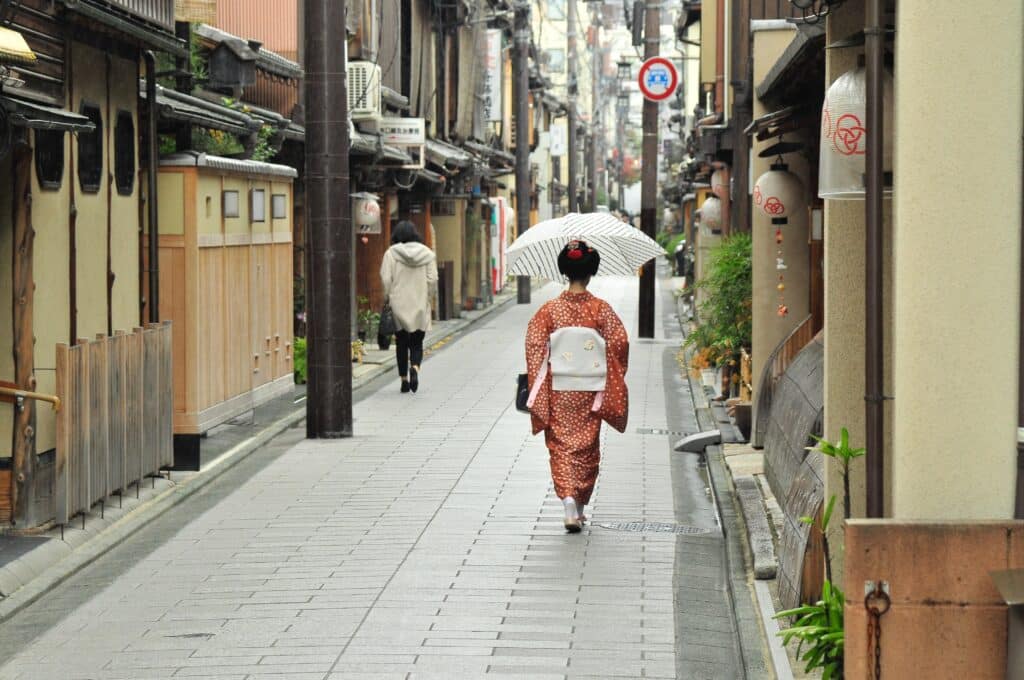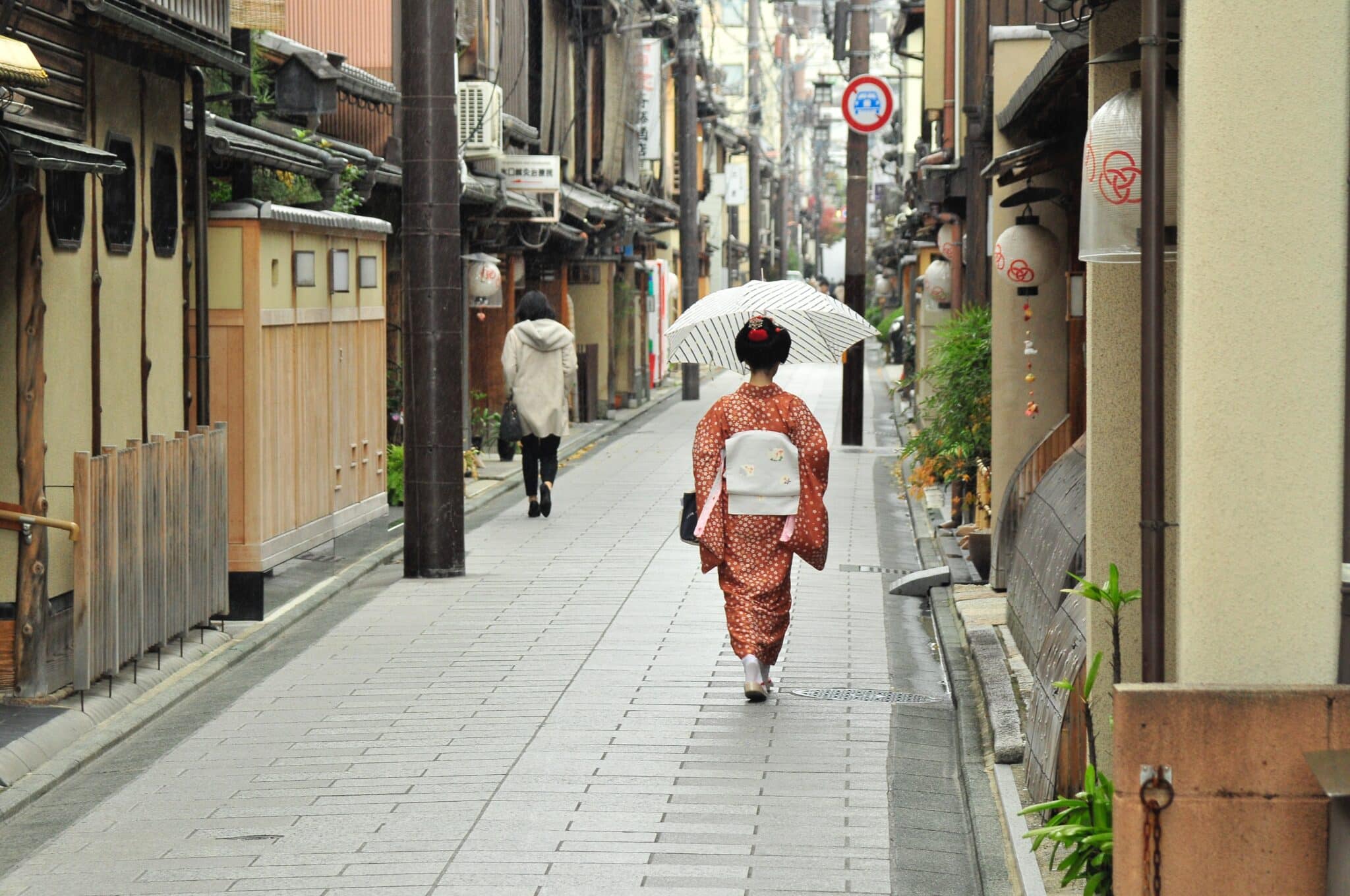 Maiko is a speciality in Kyoto and encompasses multiple facets associated with Japanese culture. A maiko is an apprentice geisha trained in the art of performance. Motoko gushes over the maiko vibe:
"In Kyoto, they are very proud of their maiko. It is fascinating for tourists because every element is a distinctly Japanese art form with its own associated industry. A maiko is an expert in elegance, performing delicate dances for the visitors. In addition, they serve another Kyoto product – matcha tea – in a subtle tea ceremony that encourages visitors to see tea as an experience instead of something merely to drink."
"Then you have the fashion; the traditional designs exhibited in the kimonos, the hairstyle, the accessories – all put together with an exquisite perfection evoking the historical tradition."
"On top of their other skills in creating this ambience of relaxed sophistication – they may play some form of traditional Japanese instrument for your enjoyment, like the shamisen, though this is usually reserved for the professional Geisha called Jikata. The whole experience is one not to be missed for visitors wishing to see an insight into Kyoto's past."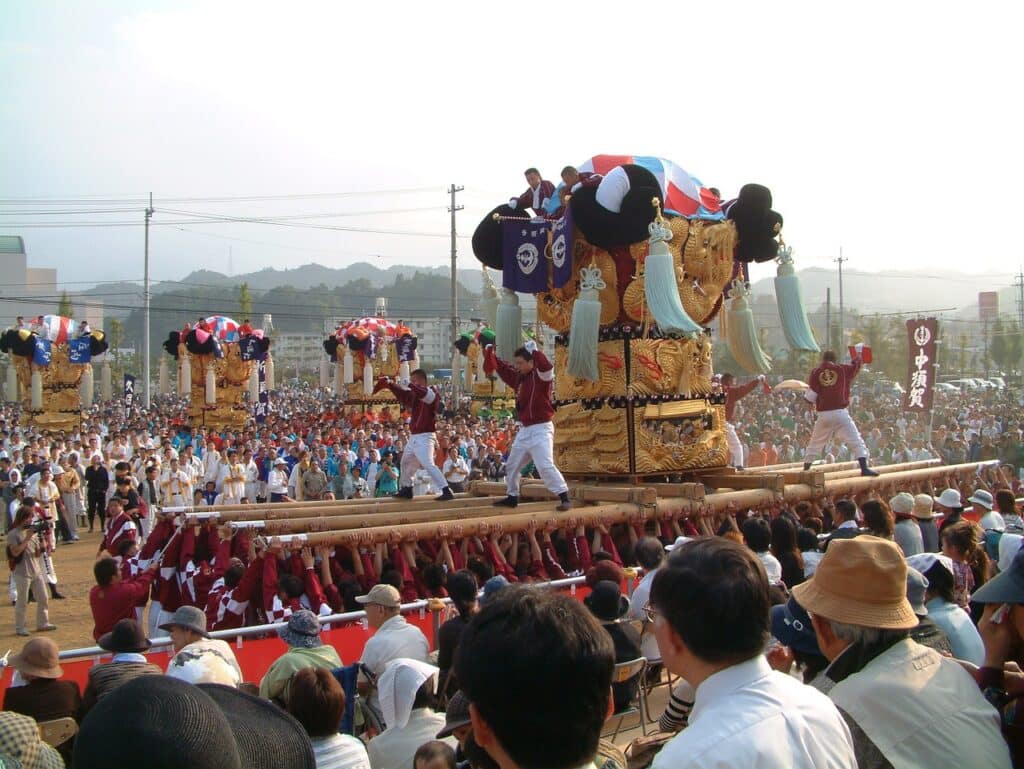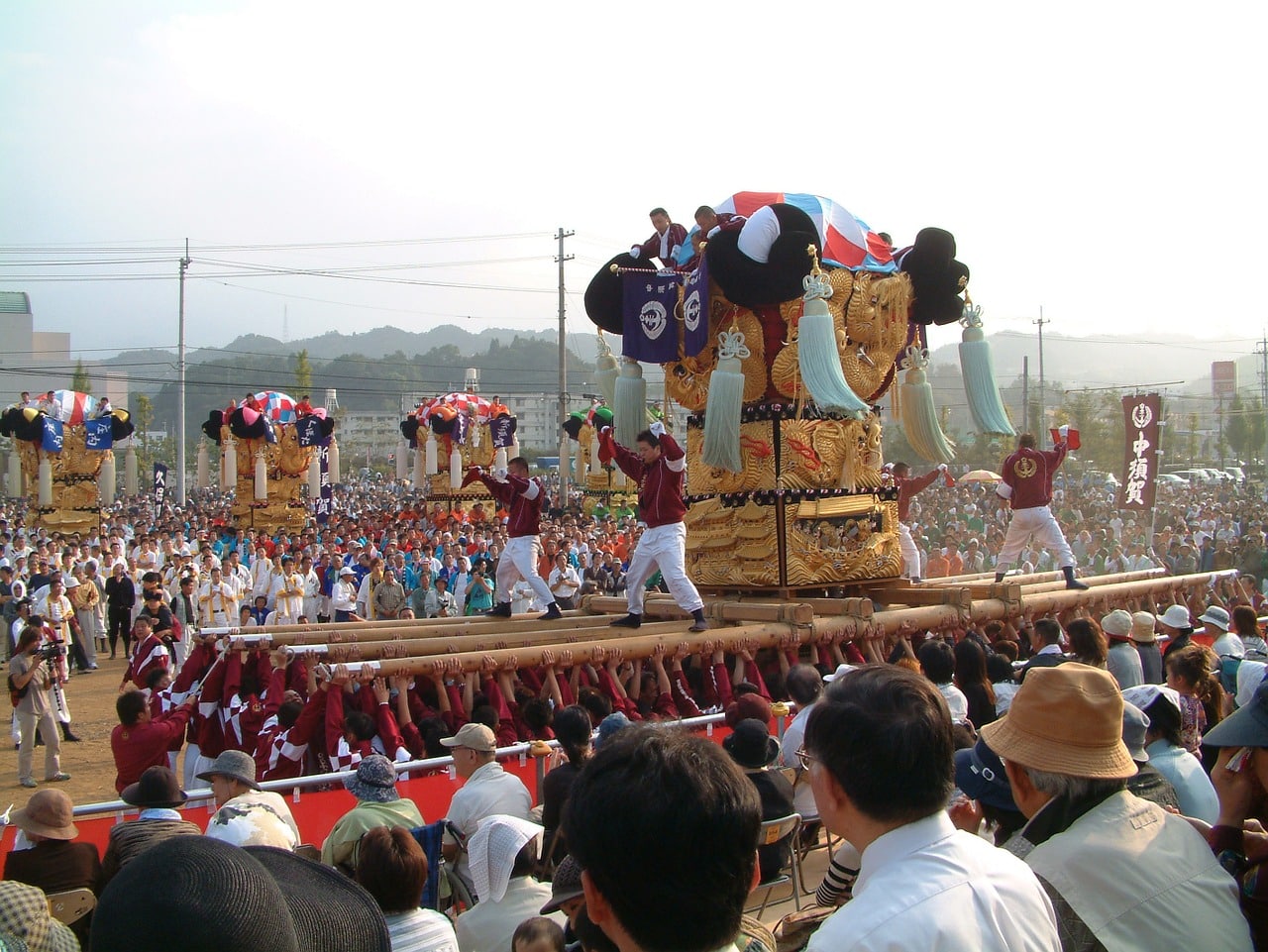 From this celebration of stylish finery to a change of pace and tempo, Motoko highlights another traditional experience – taiko. Taiko is an ancient art form encompassing a drum performance with strict rules relating to rhythm, tempo, and style of playing.
"Taiko is integral to many Japanese festivals and celebrations. I feel like it is growing in importance these days as there are many efforts to keep this tradition alive among the younger generation. It is high-energy, and visitors who are invited to take part will need strong muscles for sure!"
"It really is an experience for all the senses! Obviously, you can hear the drumbeat and see the coordinated actions, but the real energy comes from the vibrations you can feel throughout the body. Feeling the taiko beat is a powerful and energising experience for me."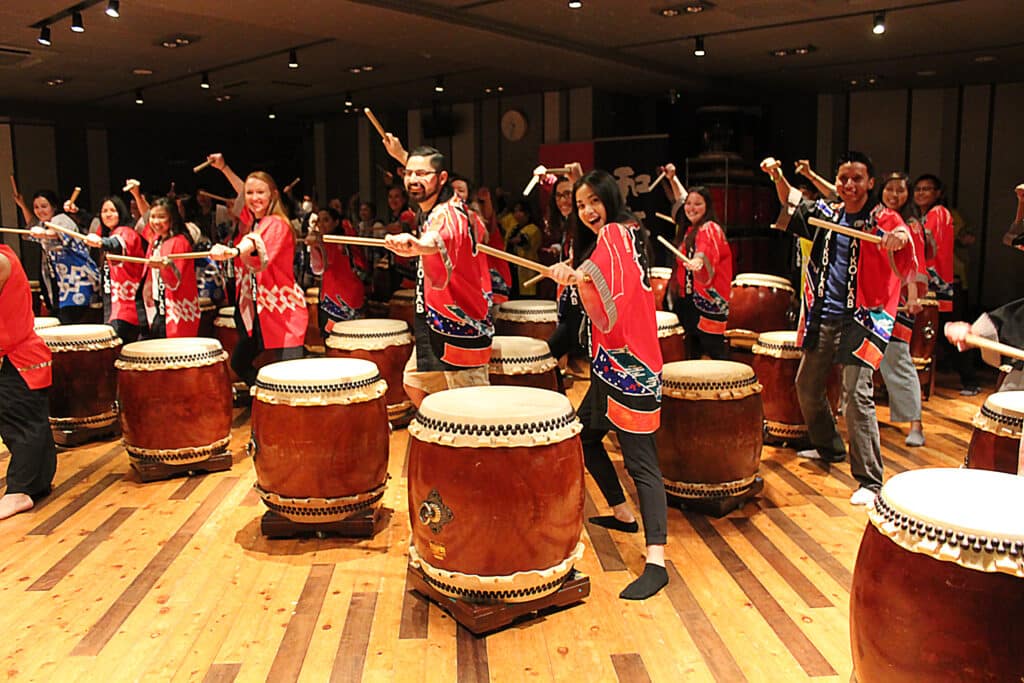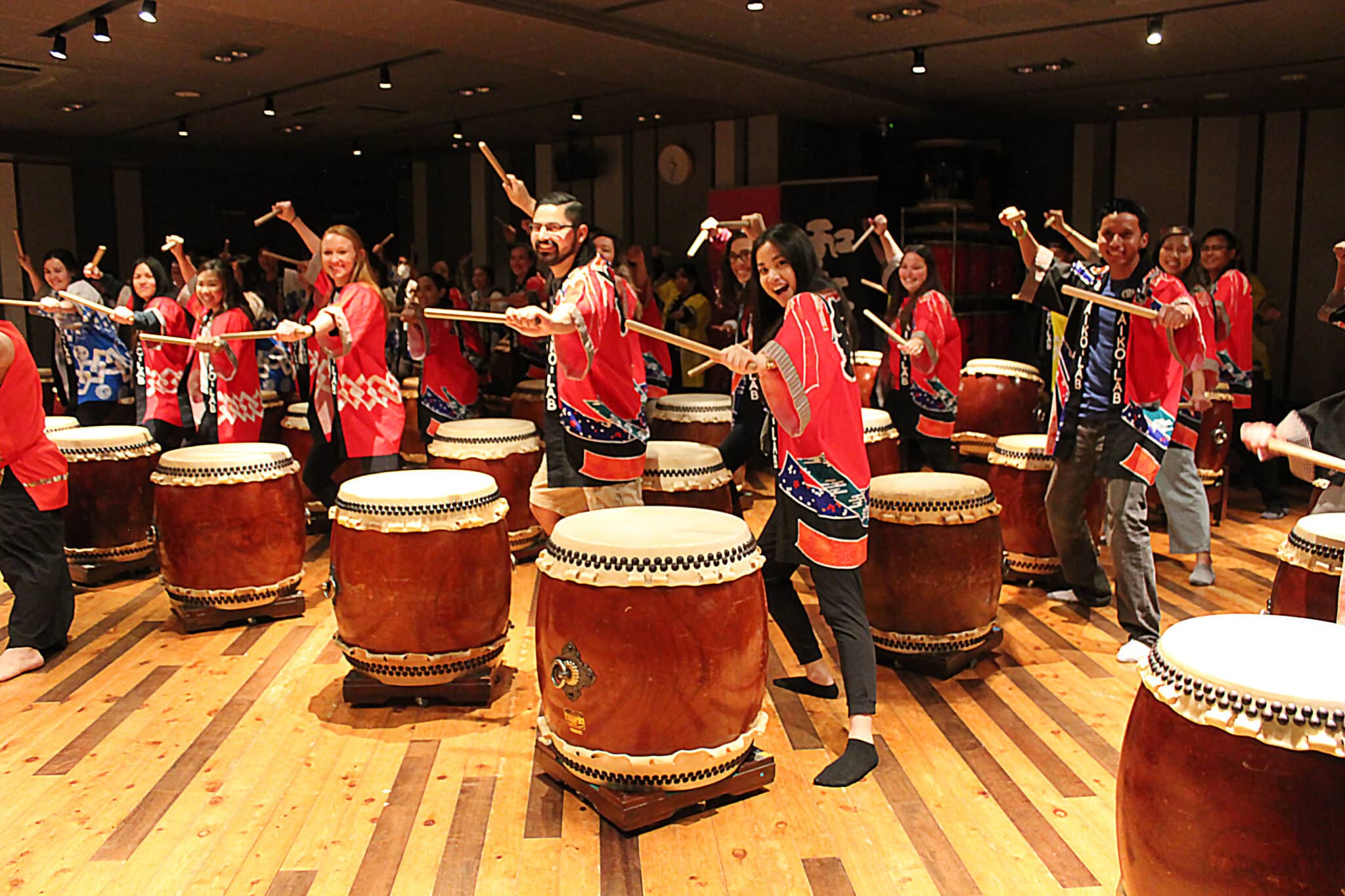 Sake is Dangerous
A further draw for visitors to Japan is the variety of food and drink available to travellers. So many dishes are distinctive to Japan, from sushi to seafood don, gyoza to takoyaki, and other more adventurous delicacies.
Motoko urges travellers to be daring and bold and get stuck in to Japanese cuisine – it's a source of pride for the locals, so it's a great way to establish a connection. She suggests the best way to get involved is by investigating Osaka's lively izakayas – another experience offered by Discova.
An izakaya is essentially a Japanese-style pub that serves a variety of snacks and alcohol. It's part of Japanese culture to go to an izakaya for after-work drinks.
For travellers, it is often a pleasant experience to go with a local guide to an izakaya as they may introduce visitors to a group to socialise with. Motoko explains: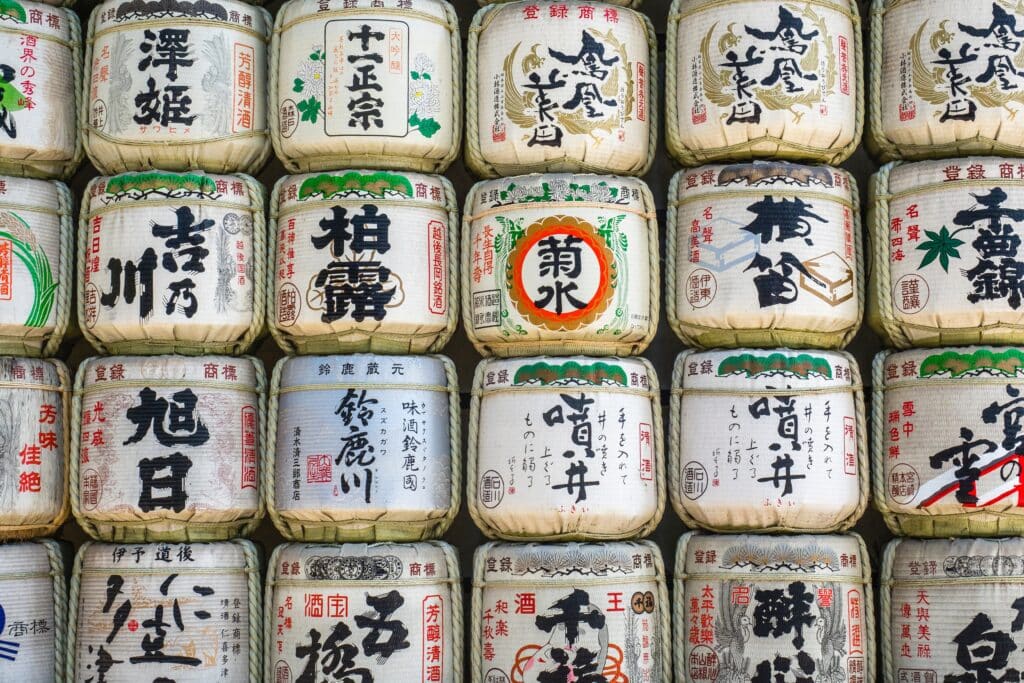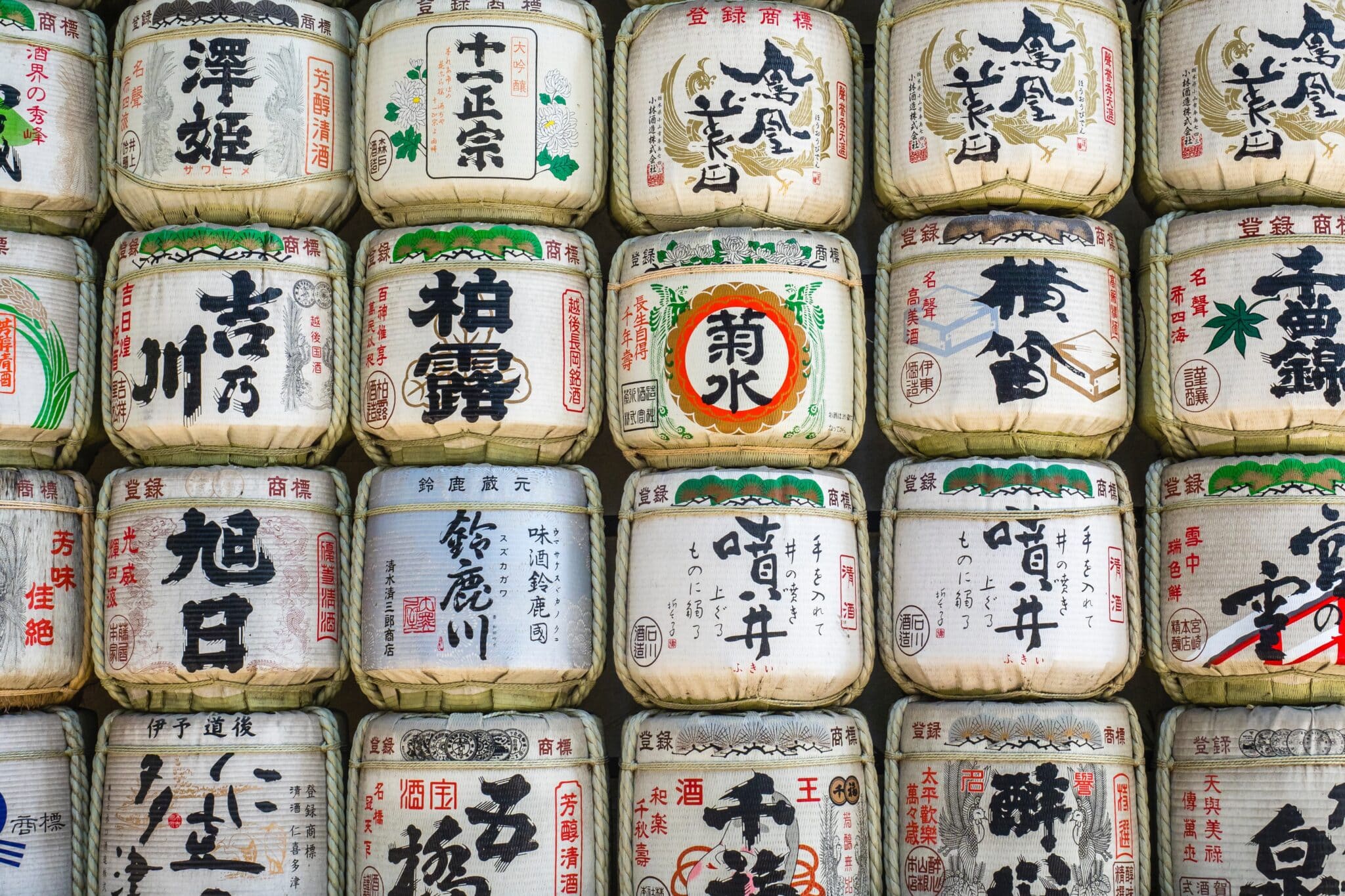 "It's a wonderful experience for travellers to drink with the locals as they can observe some of the unique customs and see that drinking communication is important. Joining a party of Japanese locals is great to see how filling each others' drinks and saying kanpai (cheers) is a huge part of the event. There is a strong connection between drinking sake and the history of the samurai. While the drinking style may have changed, it is still kind of ritualised in Japan."
The joyful aspect of drinking in an izakaya is that drinks are usually accompanied by otsumami – light snacks in the Spanish tapas style. These typically include things like edamame, dried squid, or barbecued skewers of a variety of meats.
"Be careful with the drinking, though. Many izakaya offer drink-as-much-as-you-like deals called nomihodai. This can be dangerous, especially when drinking sake!"
If social drinking is not your forte, then Motoko advises travellers to head to the Nishiki market in Kyoto to get a flavour of the local culinary delights. The market is centuries old, and almost all of the fresh food is locally produced and sourced, making the seafood options especially delicious. Many of the stalls also give out free samples and tasters.
"The grilled eel there is fabulous and popular with visitors. Deep-fried hamo, another type of eel, is also great and full of nutrients. There are also many wagashi stalls. Wagashi are a refined type of Japanese sweet, usually with fewer calories than western sweets, and they go great with tea."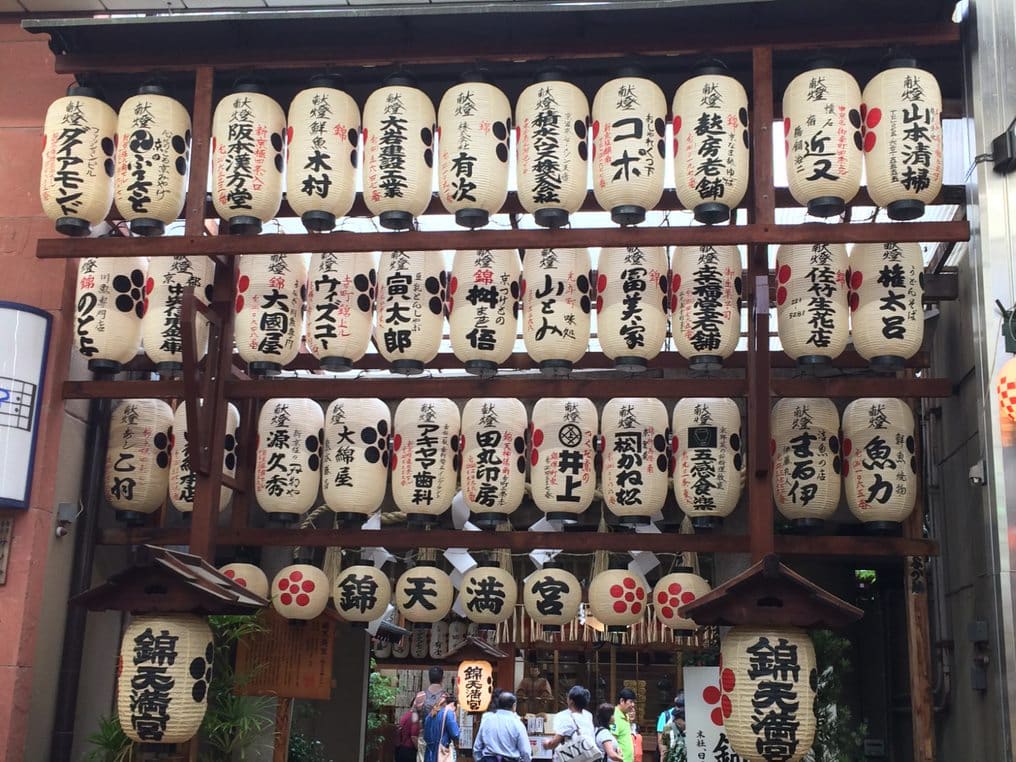 On Safety and Preparation
When asked how she thinks Japan will progress as a tourist destination, Motoko was sanguine about the industry's future in Japan, taking heart from previous experiences of difficulties.
"Tours are 80% preparation, 10% improvisation on the day, and 10% things that I cannot control. In Japan, we have had to deal with frequent national disasters – earthquakes and typhoons are common. So guides have to adapt, be prepared, and always make sure the safety of the travellers is the number one priority."
Motoko says that adapting to the new coronavirus situation for travellers need not be seen as a significant obstacle but simply a new thing to consider with masks, social distancing, and potential capacity restrictions.
"It's really challenging not only for Japan but also for all over the world, but I believe that we will manage with the new normal. Safety is a priority – that's why I got my first-aid certificate. As guides, it's our responsibility to take care of people."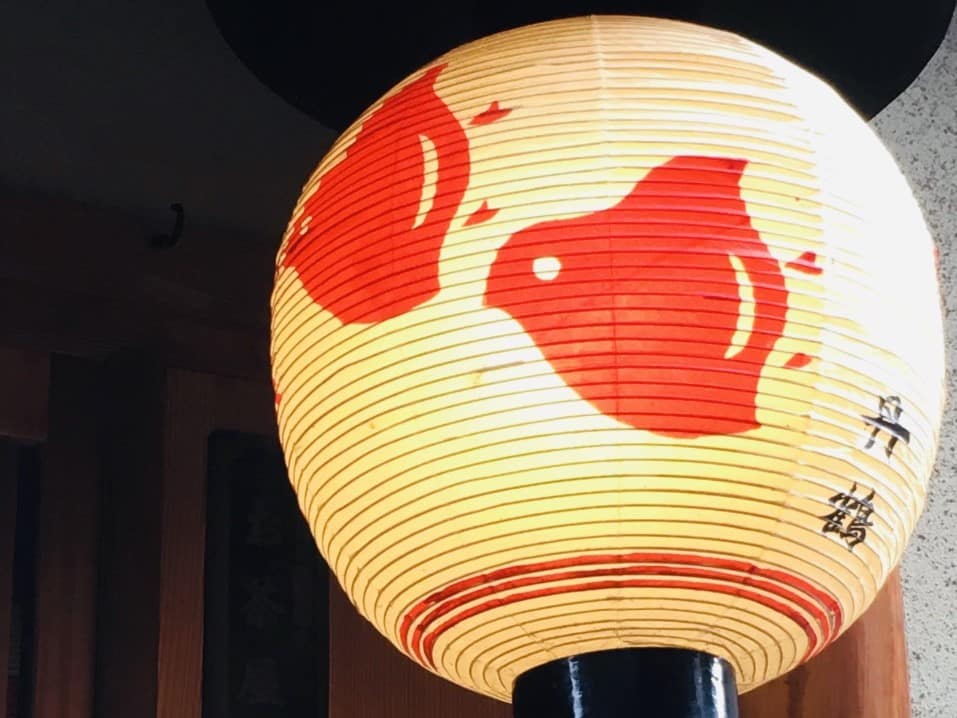 Ikigai
We end by reflecting on the overwhelming influence Japanese culture seems to have, particularly in other Asian countries but more generally worldwide. Whether this be the exportation of art forms such as anime and manga, the enduring popularity of Japanese martial arts, or the worldwide wellness phenomenon of onsen spas and zen gardens – Japanese culture seems to be prevalent everywhere we look.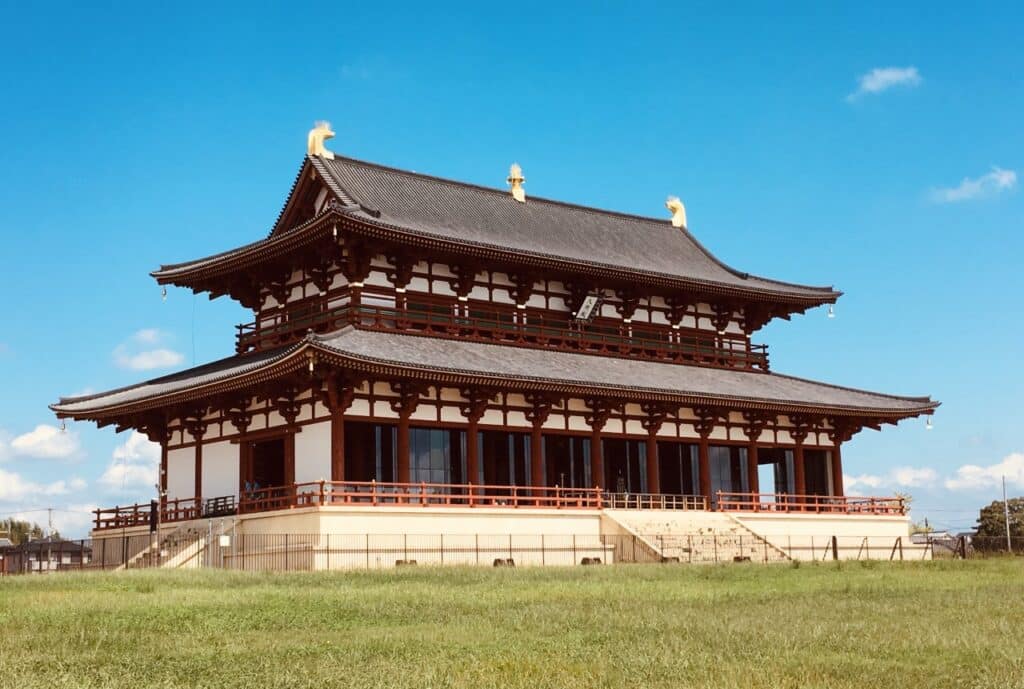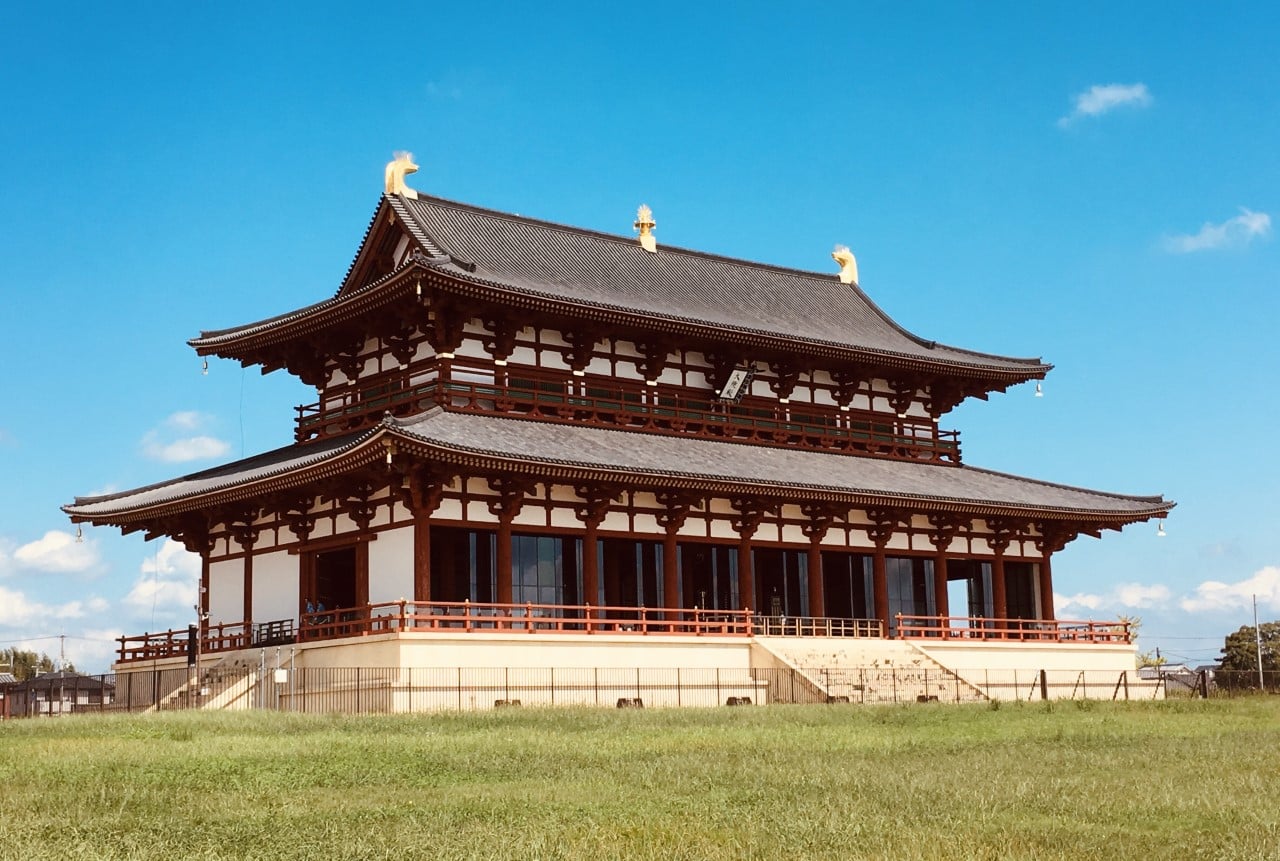 Then there is Ikigai – another Japanese export within the space of philosophical careers advice. Ikigai is a Japanese concept relating to finding a purpose in life and providing a sense of fulfilment. It refers to finding a sweet spot that overlaps 4 components: what you are good at, what you enjoy, what the world needs, and what you can get paid for. The secret to a happy life is finding a job that fits all four.
I remark to Motoko that she seems to have found her Ikigai.
"In guiding? For sure! And, during this travel break, I have learned even more to share with travellers so I can do an even better job!"
This is certainly a positive way of looking at things and a positive note to end on.
Motoko Tanaka will hopefully be welcoming travellers to Japan very soon. To see the range of experiences she may be offering your customers, check out our Japan destination guide, and don't hesitate to get in touch with our teams to hear about our tailor-made touring capabilities in Japan.