New year. New decade. New travel?
When thinking of what has changed between travel today and the way we explored the world ten years ago it's like comparing a skiing trip to a beach holiday. Neither one is necessarily better than the other; they are just fundamentally different.
In one decade, we saw an excess of budget airlines, enabling more travellers to visit more (remote) destinations at lower prices, develop into global environmental awareness bringing with it, among others, movements such as 'flight-shaming' and 'train bragging'. We followed travel bloggers and social media influencers as they took the lead in destination marketing, steering millions of followers to once little-known places with a combination of sun-kissed selfies, hand-holding couple shots and endless variations of 'wanderlust' hashtags; and, we witnessed the rise of the sharing economy, from Uber to Airbnb, competing with traditional suppliers and stirring up the way we travel.
As we enter the new 20s, the question is: which trends will continue to be relevant and which new movements will emerge?
With travel showing no signs of slowing down – a recent trend report by the UK travel trade association, ABTA, suggests it will continue to be a spending priority for many travellers – let's take a look at some of the travel trends that will shape the industry in 2020.
Eco Tourism & Sustainability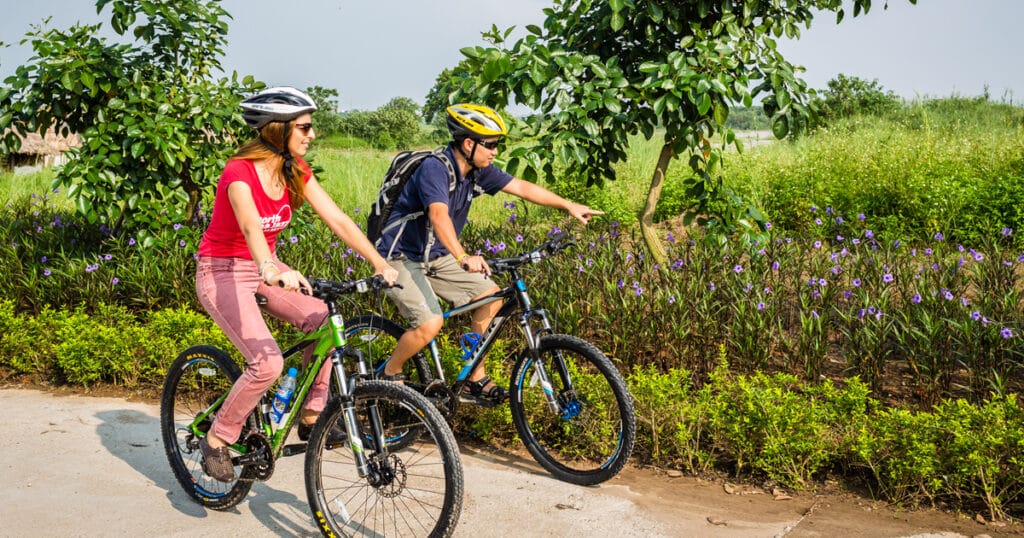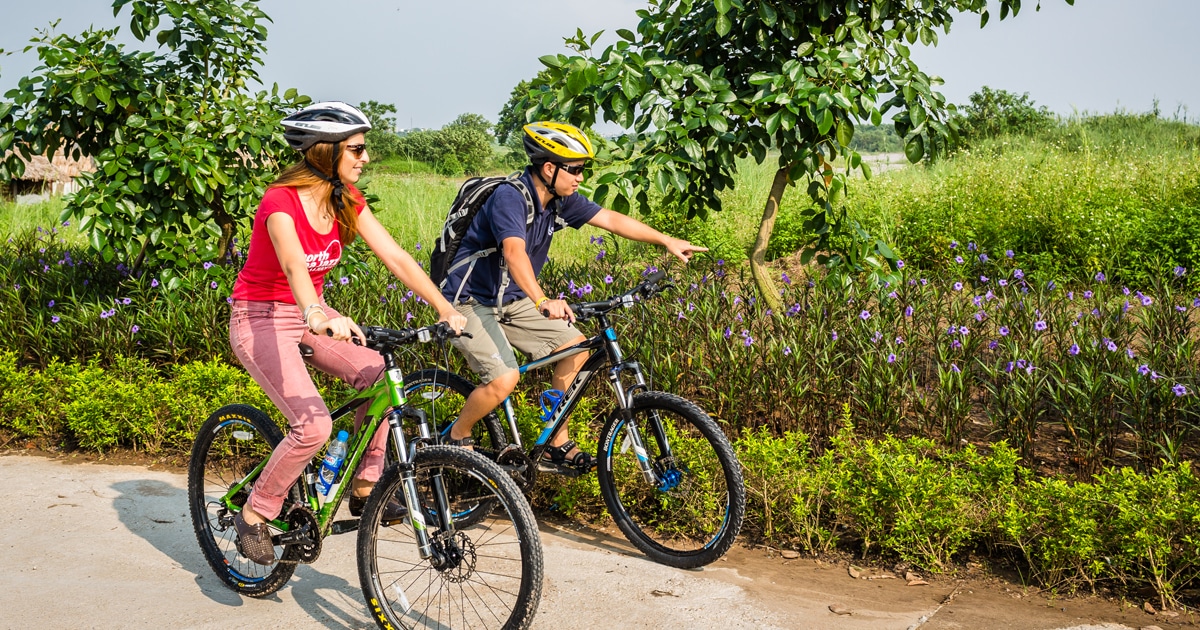 As the previous decade draws to a close, concerns about climate change have started to open travellers' eyes to how their ventures are impacting the environment and communities. According to ABTA's latest Holiday Habits report, half of people now place importance on the green credentials of a travel company when booking a trip. A growing demand for more sustainable types of transport is also indicative of more travellers looking for ways to reduce their environmental footprint – 48% prefer taking longer to reach their destination to support this goal, according to Booking.com. As the industry has only just started catching up to this in recent years, the way ahead of us is still a long one, meaning this 'trend' will certainly define the coming year, if not the entire decade.
At Discova, we're continuously working on reducing our environmental footprint by removing single-use plastic from our operations. To learn more about this and our other responsible travel initiatives, find out more here.
Second-City Travel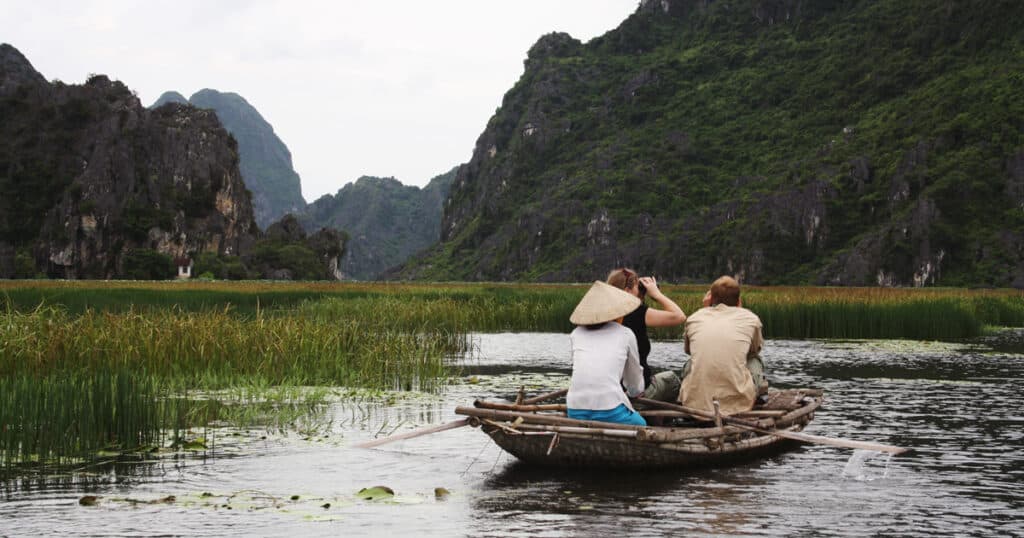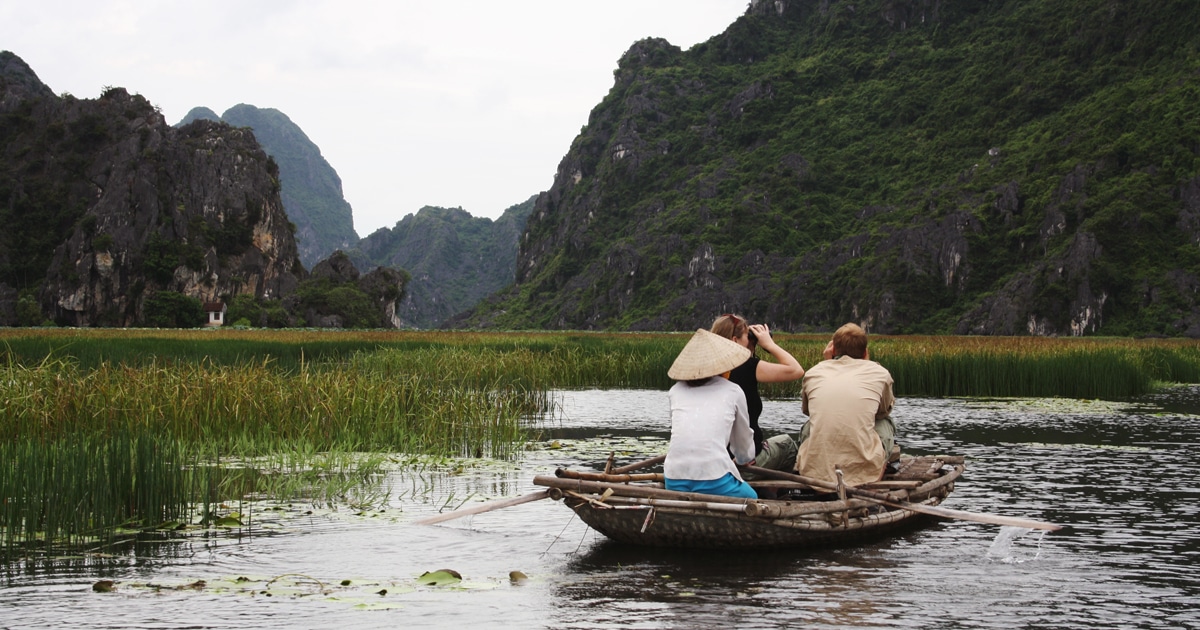 As weekend trips and voyages to the other side of the world became more affordable, accessible and, with the birth of Instagram, literally inescapable, visitor numbers rose. And rose. And continued to rise – without giving much thought to its impacts. This continuous influx of tourists has turned iconic and popular destinations, including Venice, Koh Phi Phi and Ha Long Bay, from homes into tourist hotspots, causing prices to skyrocket, forcing communities to move and having detrimental effects on the environment and local wildlife.
As we are – however slowly – waking up to the issue of overtourism, efforts to reverse it are gaining traction. One of 2020's key trends will be 'second-city travel' – exploring little visited places – with over 50% of global travellers willing to change their destination for a lesser-known alternative, as found by accommodation aggregator, Booking.com.
Why not swap a cruise of Ha Long Bay for an exploration of Ninh Binh's limestone karts? Or, steering clear of Bali and heading to its quieter neighbour of Lombok?
Adventure Travel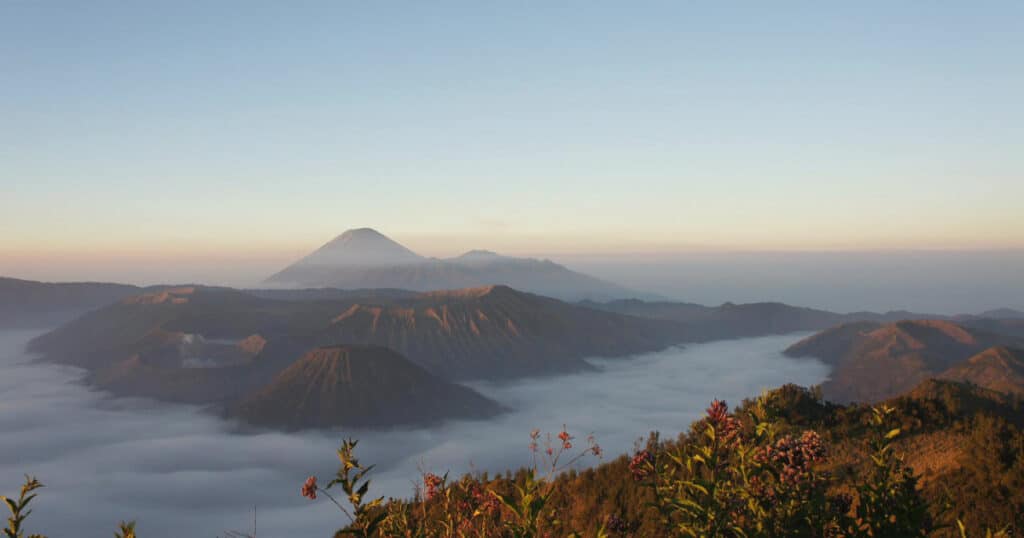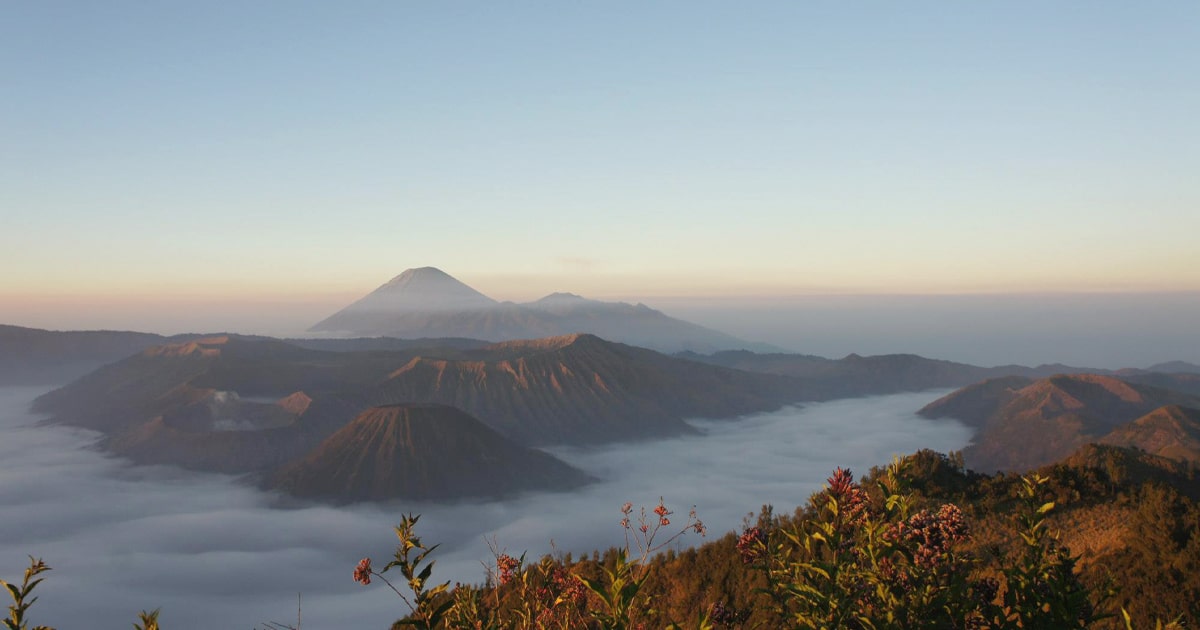 Whether it's about stretching the boundaries of your comfort zone or seeking refuge from our fast-paced world in off-beat destinations – a thirst for active and adventure trips keeps attracting travellers the globe over.
Interestingly, this trend seems to be particularly booming among the boomer generation; healthier and more active than ever before, Booking.com revealed that 19% of global retirees are planning a gap year, whilst almost half of global travellers aim to be more adventurous in their travel choices once they've retired.
From finding tranquillity in Costa Rica's rainforest to witnessing the epic landscape of Indonesia's Gunung Bromo or finding Orangutans in the thick jungles of Borneo, what will your 2020 adventure be?
Transformative Journeys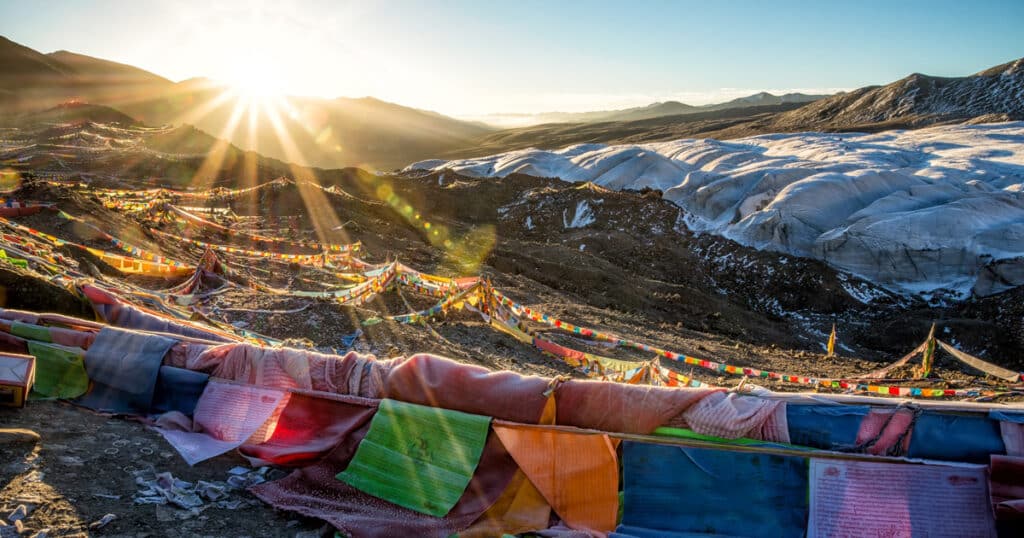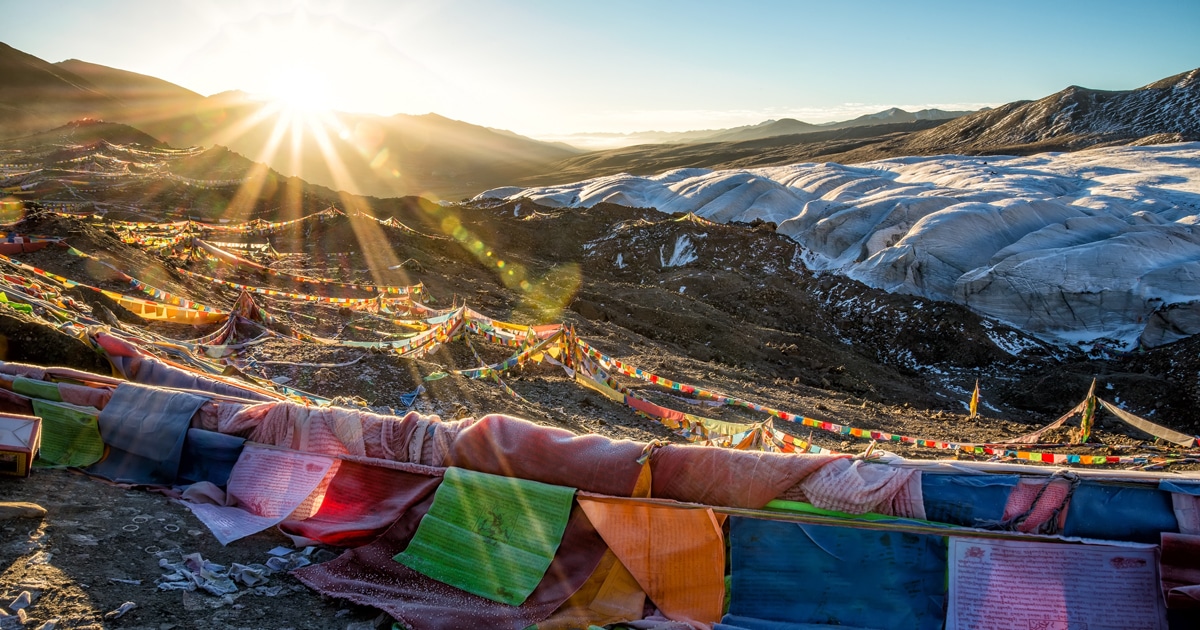 Experiencing rather than visiting, self-development instead of selfies, more meaningful moments and less bucket list obsessions – transformative travel has entered the travel stage in the latter half of the 2010s and its main act is nowhere near over. In the hope of personal fulfilment and development, travellers are drawn to journeys that might inspire them to grow, learn and, ultimately, make lasting changes. Whether that's connecting with people in a Laotian village, discovering Singapore's rural side, exploring remote environments on a trip to Tibet or supporting a community project in Northern Vietnam – transformative moments come in all shapes and forms and have the ability to trigger a shift in perspective.
Local Experiences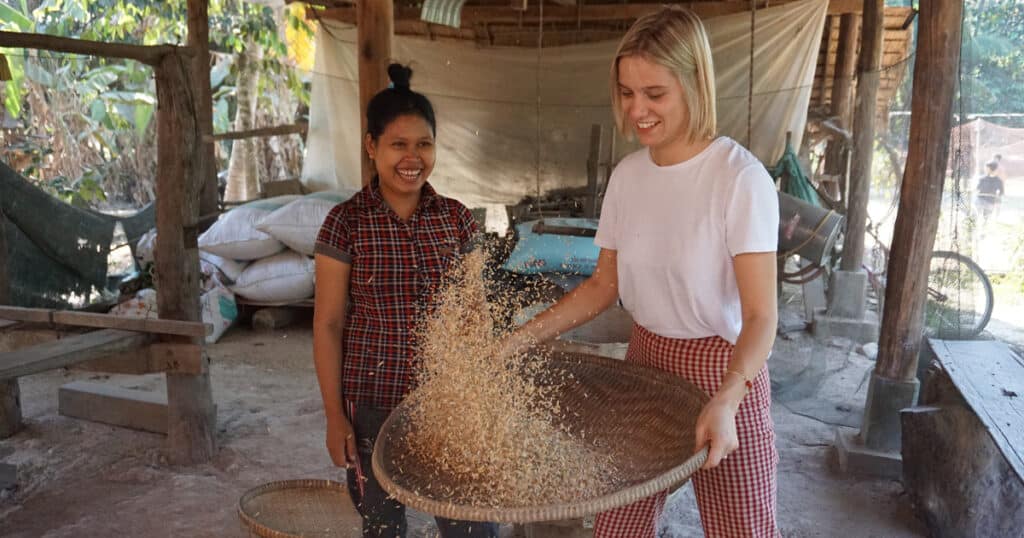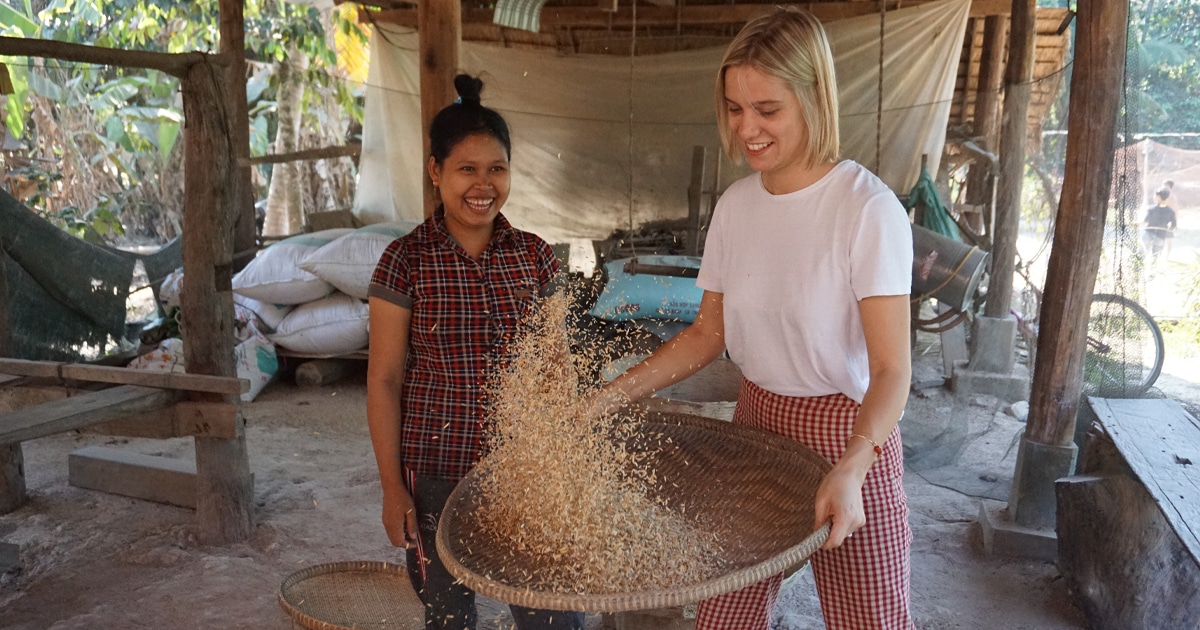 The highlight of a destination has started to move away from its main landmarks, focussing instead on the people who call it their home. In lieu of touring the top hotspots, travellers are looking to make genuine connections and gain insight into the local culture. In their 2020 trend report, ABTA states they "are expecting increasing numbers of holidaymakers to seek out authentic experiences and to think about the impact their holidays have on local communities and the environment." Similarly, United States Tour Operators Association (USTOA) forecasts 'local immersion' as one of the top trends in the years to come.
Skip the crowds at Angkor Wat and discover the heart and soul of Cambodia by meeting some of the friendly locals in a rural village, just outside of Siem Reap! Or, instead of viewing Hong Kong from top of Victoria Peak, why not change perspective and explore the city's rich culture from the ground?
Besides providing invaluable insight into the heart of a destination, such experiences are a great way for travellers to support local businesses. Our range of Local Life tours takes travellers off-the beaten track and ensures that a minimum of 25% of the revenue generated benefits the community.
Unique Accommodations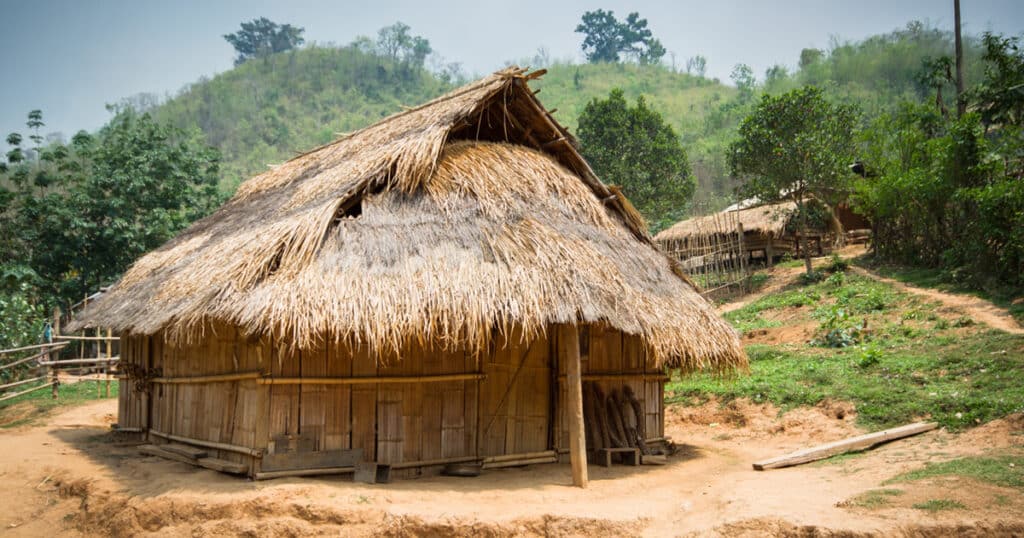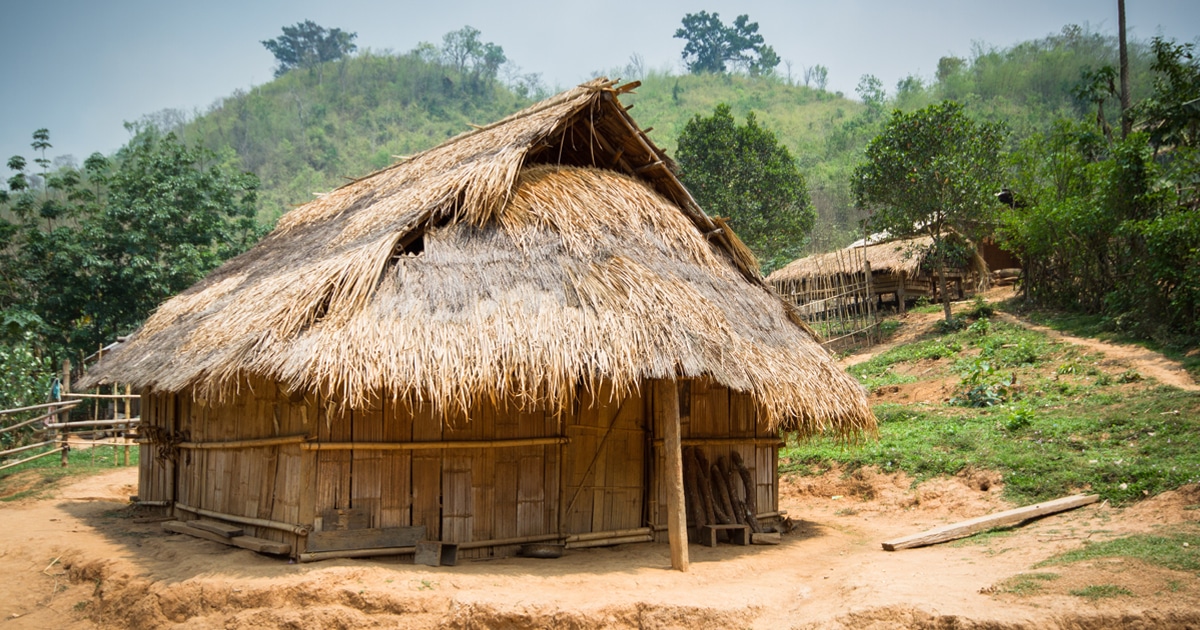 The ubiquitous quest for travel experiences has equally infiltrated the hospitality industry, where accommodation has developed beyond a place to stay and become part of the travel experience. From the homey feeling of an Airbnb and the personal and intimate touch of a boutique hotel to the cultural immersion only accessible through a village homestay – travellers of 2020 are looking for sleeping arrangements with character.
In the face of climate change, eco-friendly accommodation is becoming especially popular; in its 2019 sustainability travel report, Booking.com revealed that almost three quarters of travellers (73%) intend to stay at a green accommodation in the next year. Likewise, as veganism is becoming more mainstream among consumer's lifestyles, hotels are starting to adapt to the demand.
Culinary Tourism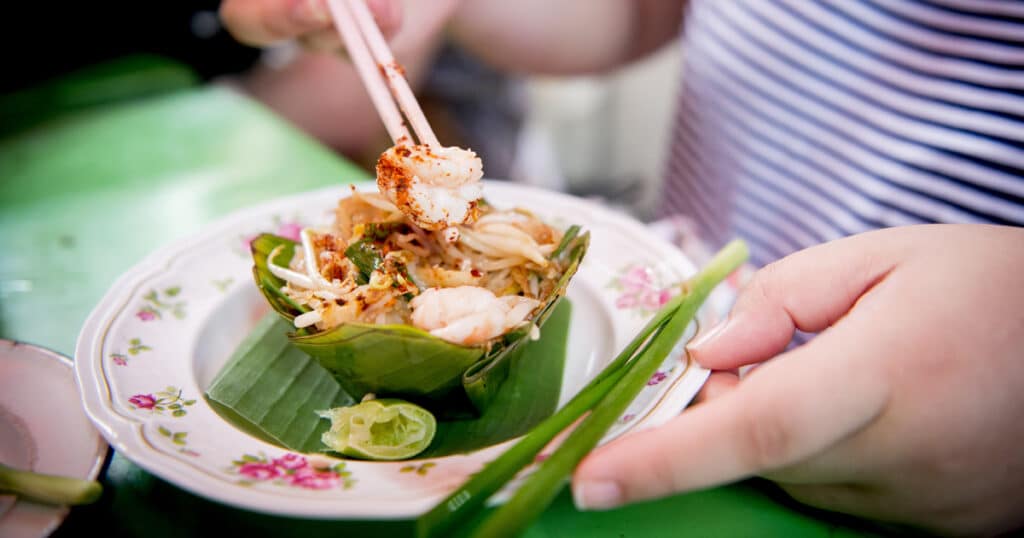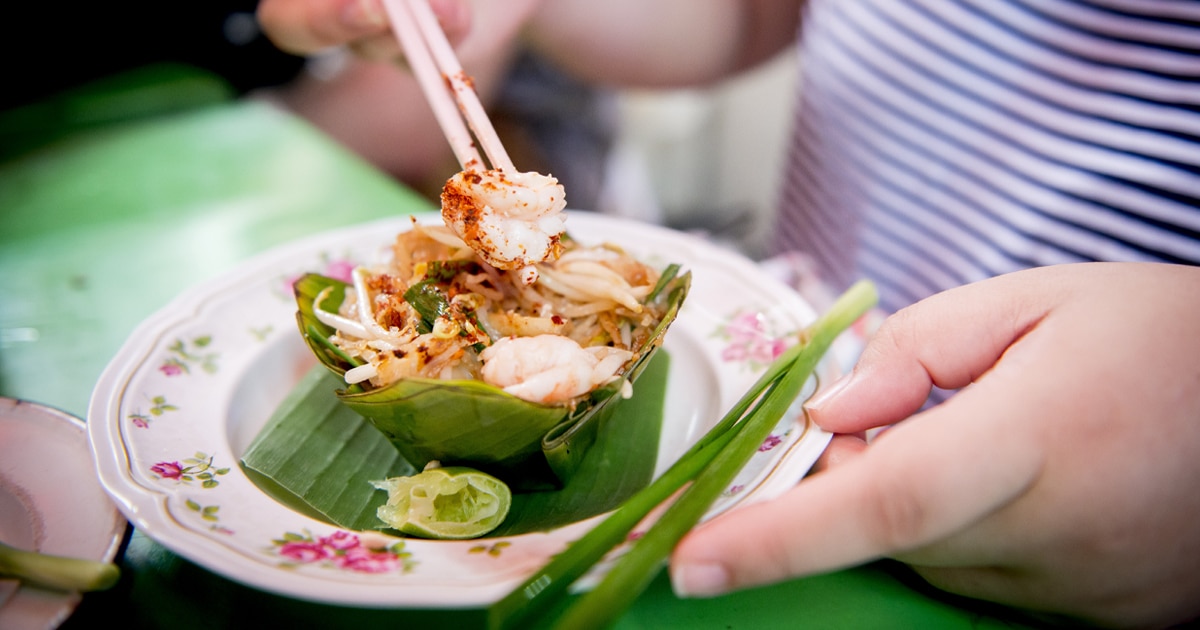 From street eats tours to Michelin-star restaurants, hands-on cooking classes and farm-to-table dining experiences, one of the best – and certainly most piquant – ways to get to know a culture is through food. Whilst the 2010s blazed the trail for culinary travel, food will likely continue to dictate many people's travel decisions as we enter the new decade.
Which gastronomic trends will dominate the new year? Leading the way among food aficionados is the concept of 'eating like a local'. Seeking out hidden eateries and getting a taste of the local specialities, travellers place importance on eating locally sourced produce (71% according to Booking.com). This preference was equally picked up by Global Food World Magazine, who reported a "trend towards local and regional eating", as well as a shift towards a plant-based diet.
All-female tours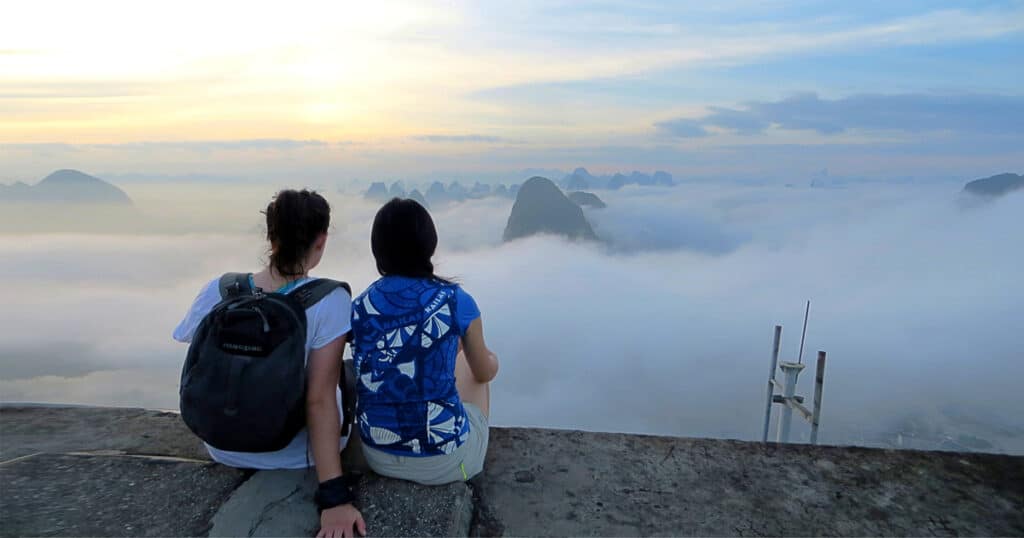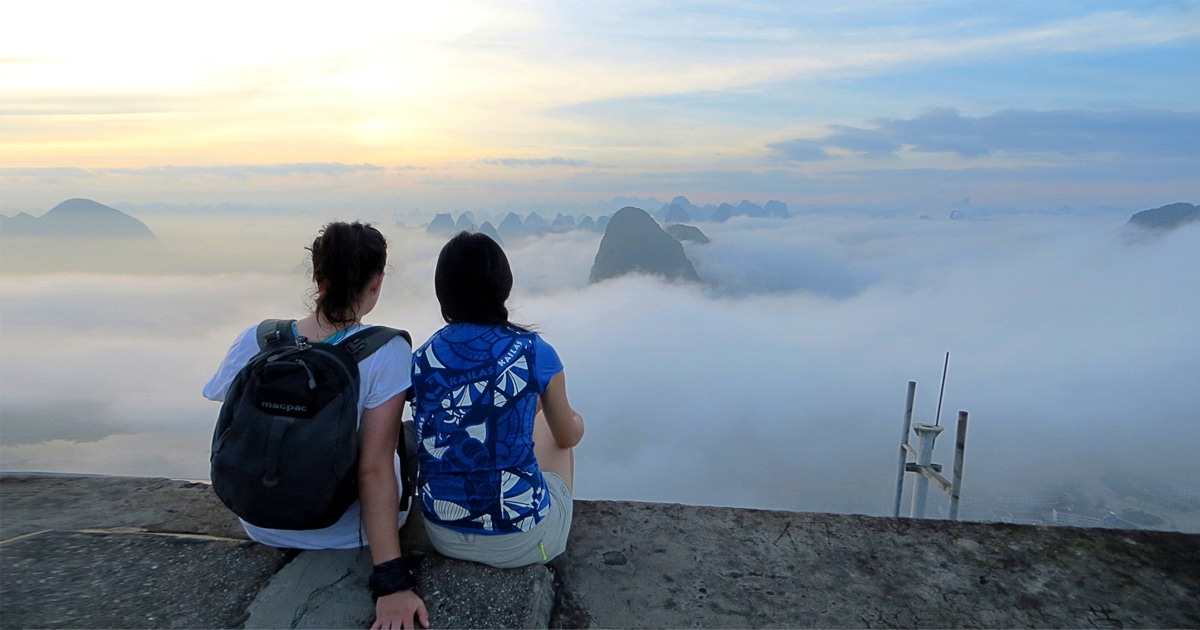 Women-only trips are on the rise, a fact proven by the sheer growth of companies dedicated to this segment – they have more than tripled in the last couple of years! The thought of women travelling together often conjures an image of a fun 'girls' getaway', a weekend break with besties spent mostly chatting over cocktails and indulging in some retail and/or aroma therapy. And, whilst such trips continue to be popular – who doesn't love a bit of pampering – women also make up the majority of travellers heading out for adventures, culture and nature trips. Add this to the rise of solo female travel in recent years and tour providers are well advised to adapt to this trend, whether that's by employing more female guides or by creating a wider array of female-centric activities.
Bleisure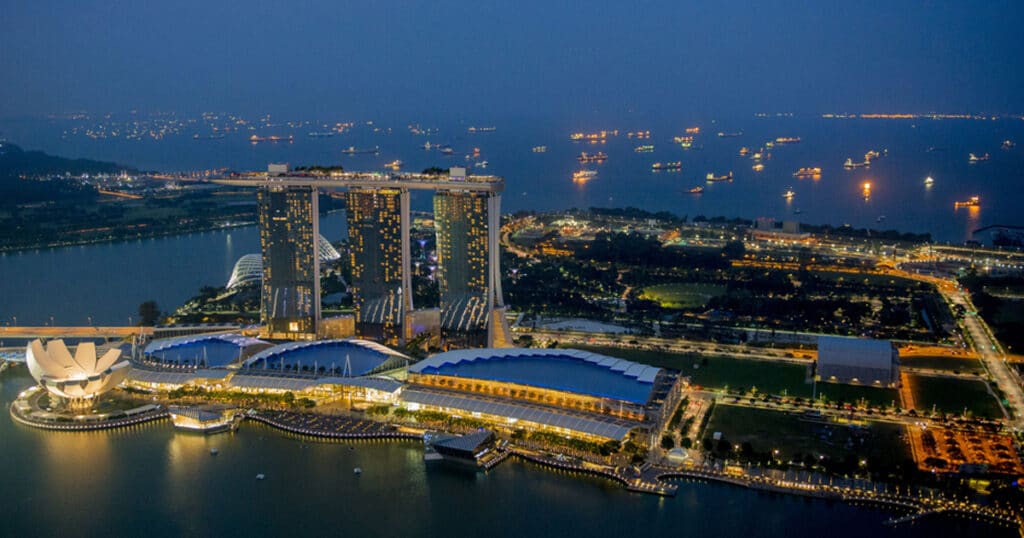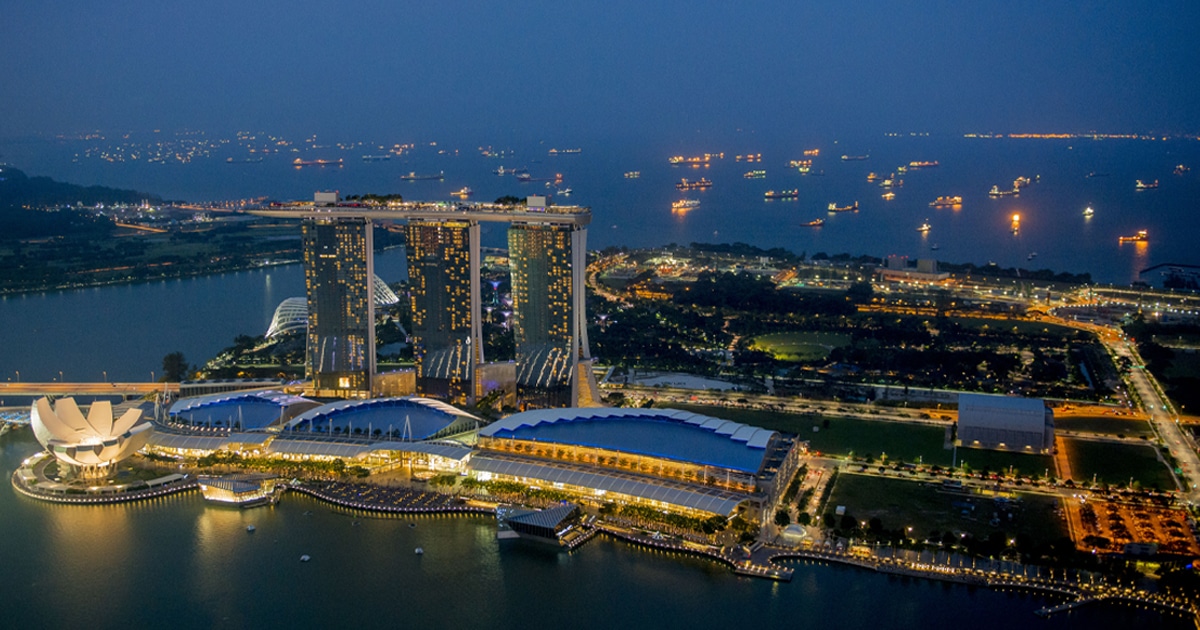 Who says work can't be fun? With business travel showing no signs of slowing down, more employees are extending their work trips by adding a few extra days of leisure – coining the term 'bleisure'. Named one of the top business travel trends for 2020 by Skift, their report revealed that 44% of travel managers believe more employees were combining their work trips with a short break to enjoy a destination beyond the realms of a hotel. Turning a two-night stay into a five-day trip offers great opportunities for tour operators to create activities that complements the schedules of 'bleisure' travellers.
As travellers are becoming more conscious of the effects their trips have on the planet, finding eco-friendly travel options – from transport and accommodation to food – is a priority at the start of this new decade. This consciousness is also reflected in the types of activities travellers are looking for. Whether that's the urge to explore off-the-beaten track, the desire to engage with the locals in a destination or the quest for a life-changing moment, a distinctive tendency towards more mindful and meaningful experiences marks travel today. 2020 is bound to be an interesting year!