There are plenty of options for vegan and vegetarian Vietnamese food. This is indicative of a broader trend that looks set to continue. With plant-based restaurants popping up everywhere and even the most decadent meat-eaters growing increasingly tempted by evermore tantalizing vegan menus, the movement has gone above and beyond a mere fad.
So, what does this mean for us in the travel industry?
Regardless of the reasons for travellers, we recognise that an increasing number of your customers are becoming more conscious of what they eat. With a growing number of requests for tours taking food preferences into account, its down to us to respond to the demand. Thankfully, relying as we do on local travel experts, we have the necessary knowledge to seek out and point travellers towards the restaurants that can cater to their needs.
Following on from our article on vegan and vegetarian options in Indonesia, this month we take a look at the tasty treats on the menu in Vietnam, from healthy summer rolls to sandwiches that pack a punch.
Vegan and Vegetarian Vietnamese Food
Vietnam is a great place to go vegan. Many restaurants have vegan-friendly menus or are at least open to serving their usuals without meat, but there are numerous standalone vegan establishments too. With a strong emphasis on using various fresh vegetables accompanied by powerful spices offering distinct flavours, Vietnamese cuisine offers a wealth of appetising dishes to entice and bombard the senses.
One reason for the broad range of vegan and vegetarian restaurants available in Vietnamese cities is that temples often have adjoining restaurants that welcome diners. Representing a variety of religious affiliations, the vast majority of these monks strictly adhere to vegetarian or vegan diets – and travellers benefit from their healthy offerings!
In fact, learning the phrase "chay" will be helpful as this means that visitors will eat the same foods as Vietnamese Buddhists do. However, while this will work for vegetarians, vegans will need to add more detail about what they don't eat. "Toi khong an" means "I don't eat" in Vietnamese, and this could be followed by "sua" for milk, "bo" for butter, or "nuoc mam" for fish sauce – that last one is particularly useful considering the Vietnamese penchant for liberal use of fish sauce in dishes.
Dishes to Look Out For
Pho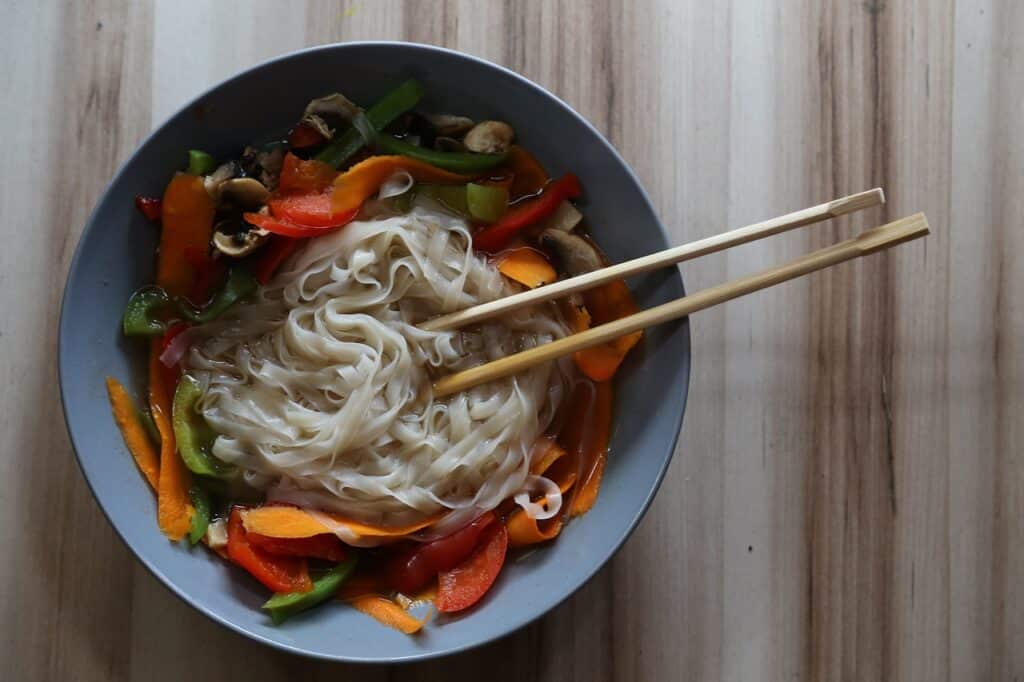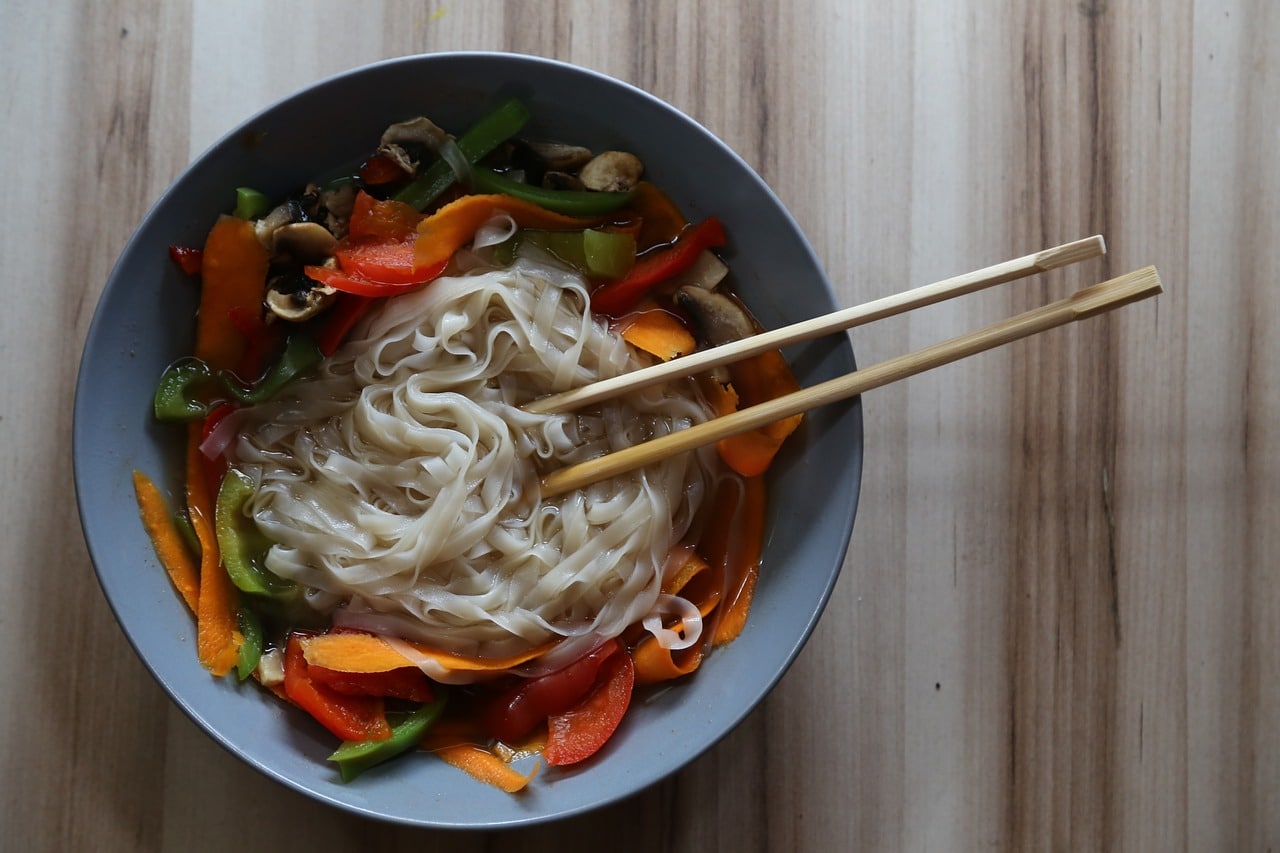 Many western travellers will already be aware of pho – it's the Vietnamese iteration of a noodle soup dish. Made with light rice noodles, a herbal broth packed with aromatic spices, a sprinkling of shallots and perhaps some bok choy, pho is often finished off by the locals with a lavish dose of chilli to provide heat. Walking around any Vietnamese city will give ample opportunity for visitors to sit on the low squatting stools of the ubiquitous streetside pho vendors, but can opt for sit-in restaurants too. Pho can range from a cheap on-the-go snack to the main meal at a high-end establishment.
While some pho will be beef-broth based, there are a ton of vegetarian options available, and most are vegan-friendly too. Asking for "pho chay" will give travellers a veggie-based broth, with rice noodles, no peanuts, herbs, chilli, lime and tofu – great for all sorts of dietary requirements and supplying a scrumptious filling snack.
Banh Mi
As visitors, we benefit significantly from Vietnam's complex colonial past. Travellers see this history everywhere, from the rich architectural tapestry combining French and Vietnamese styles to a wide variety of museums detailing the nation's intriguing narrative. A further aspect we can be grateful for is the inclusion of the French baguette into Vietnamese cuisine.
The banh mi is essentially a sandwich – a French baguette filled with delicious Vietnamese goodness. The standard banh mi will often be filled with pork or pate, but asking for a "banh mi chay" will provide a vegetarian option once again. This means that the fresh mint, coriander, pickled carrots, cucumber and radish will be topped with either tofu or egg as the protein option, depending on preference. As is often the case with Vietnamese food, the amount of hot sauce added depends on the bravery of the traveller!
Papaya Salad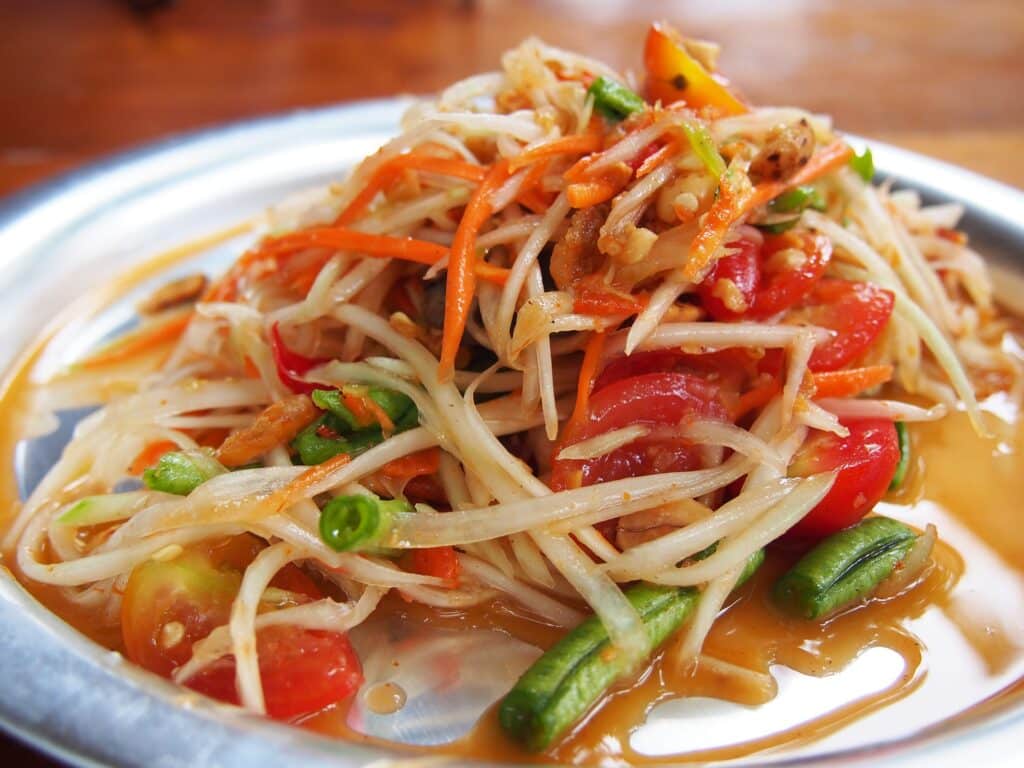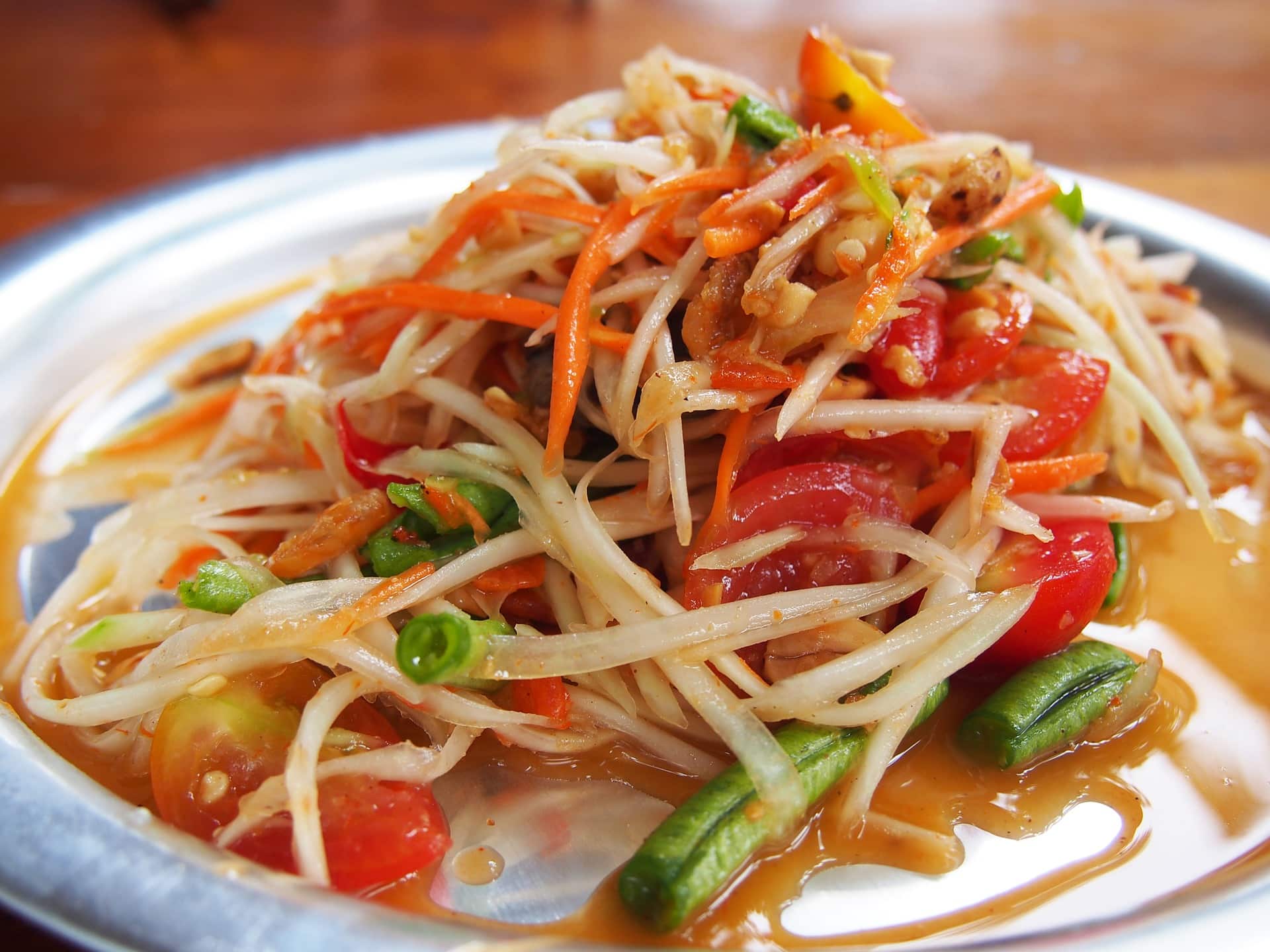 A popular dish across Southeast Asia, papaya salad is one of the dishes that hasn't entirely made its way into our western consciousness as a feature in Vietnamese restaurants back home. However, it's usually a winner with visitors to the country. This delicate, fresh salad packs a tangy punch and offers a pleasingly crunchy texture. Made from papaya strips, carrots, basil, coriander, sesame seeds and a handful of peanuts, the salad can be served spiced or not. One issue for vegans to look out for is that some places will use fish sauce in the dressing, so be sure to request that be left out if necessary.
Goi Cuon (Vietnamese rice paper rolls)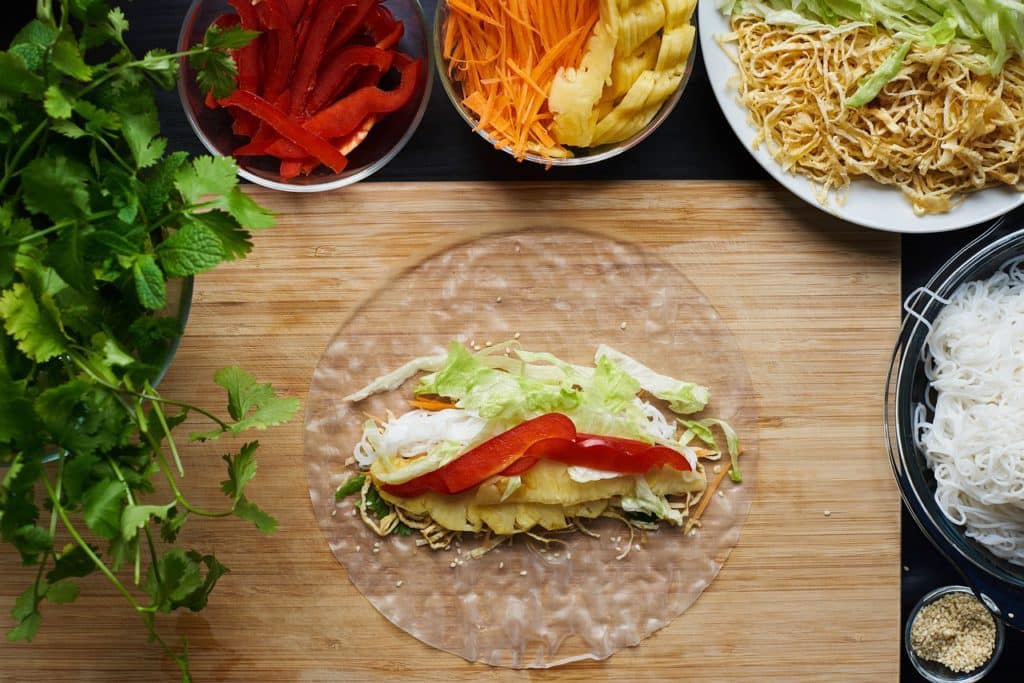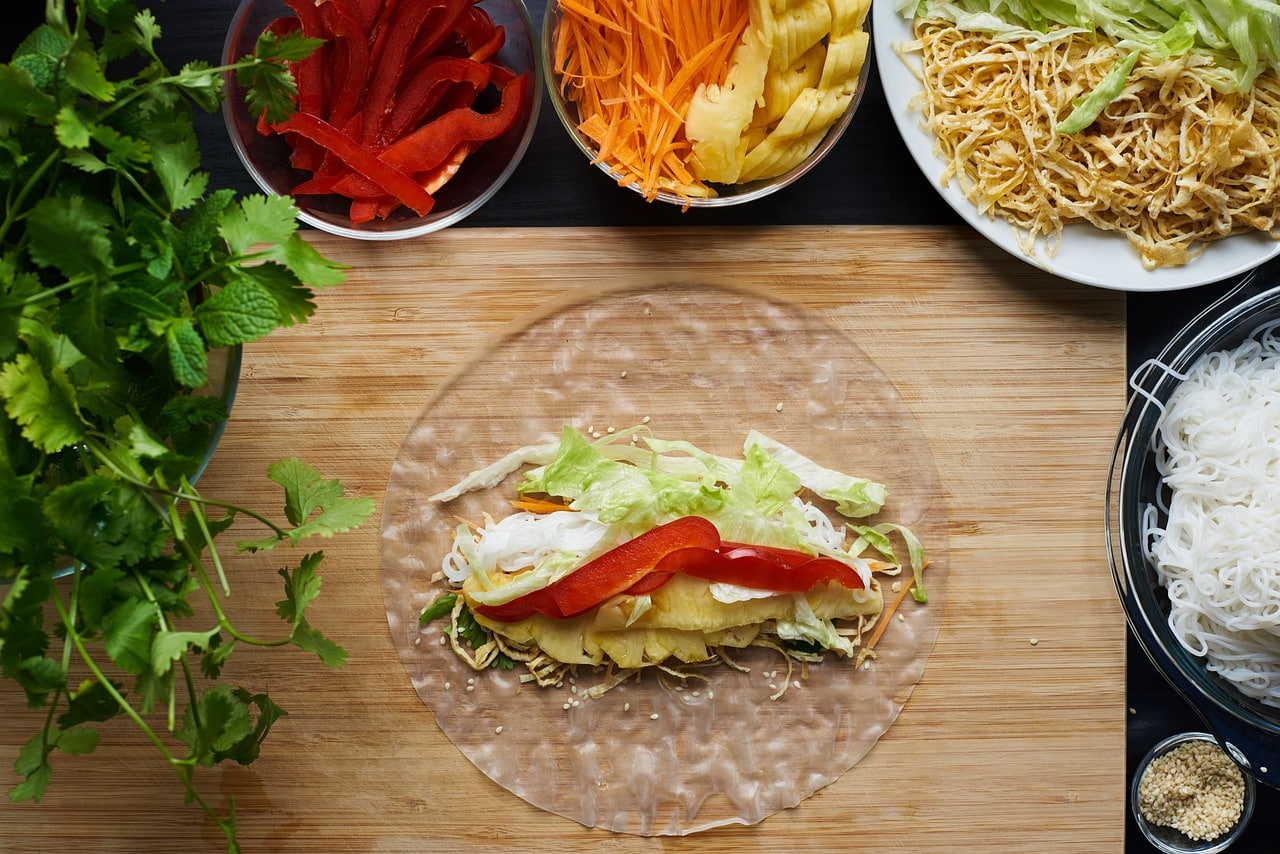 The inherent 'DIY' nature of this dish in many restaurants lends itself to being vegan and vegetarian friendly. Traditionally served with prawns or pork, the fresh rice spring rolls can be simply filled with an assortment of vegetables instead. Also called summer rolls, these bite-sized snacks are little pockets of flavour with rice vermicelli, fresh veg and packed with herbs and spices – dipped in either a hoisin peanut sauce or a sweet chilli dip. Many travellers enjoy these snacks as a much healthier alternative to the popular deep-fried spring rolls, which also incidentally coming in a range of choices, including vegan-friendly options.
Xoi Chay
Xoi dishes are made from Vietnamese sticky rice and then combined with various other ingredients. The more intuitive readers will put two and two together here – xoi chay are sticky rice dishes that contain only vegetarian ingredients. These dishes are typical on-the-go snacks and can be found cheaply at street food vendors, often eaten for breakfast. Xoi chay is prepared by slicing cooked sticky rice into flat round shapes before being allowed to dry. These are then fried in oil to turn them yellow and crisp. This then serves as the base to be topped with ingredients of your choosing – typically onions, mushrooms, broccoli, peppers and chickpeas. Sweet variations are popular, too, topped with sugar or coconut.
Rau Muong Xao Toi
A standard side dish served in most Vietnamese restaurants, this healthy plate consists of water spinach fried with garlic, topped with a peanut powder and a variety of Vietnamese spices. It goes great with everything, and the water spinach is packed full of vitamins, minerals, and natural antioxidants. Never has eating your greens been so easy.
There are many other vegan-friendly options to try, especially with the wide range of stir-fried rice or noodle-based dishes across Vietnam. As we've said, many restaurants are happy to accommodate for requirements, yet sometimes travellers will need to negotiate the language barrier to ensure their needs are met.
Let's examine some of the best vegan restaurants in Hanoi and Ho Chi Minh for those travellers wishing to sample great vegan options guaranteed stress-free.
Hanoi
Minh Chay Nha Vegan
Located right in the heart of the old quarter, this vegan restaurant is an excellent base for a healthy vegan meal before enjoying an evening of drinks in the vibrant, bustling streets. Diners consistently comment on the friendliness of the owners, Mr and Mrs Minh, as they recommend dishes from a broad range. It's a common feature of vegan restaurants that they are part of a wider vegan community and are happy to recommend other places in the city to eat, too. The vegan crème caramel is a highlight here, with many reviewers also commenting on the freshness of the locally grown produce.
Vegan Banh Mi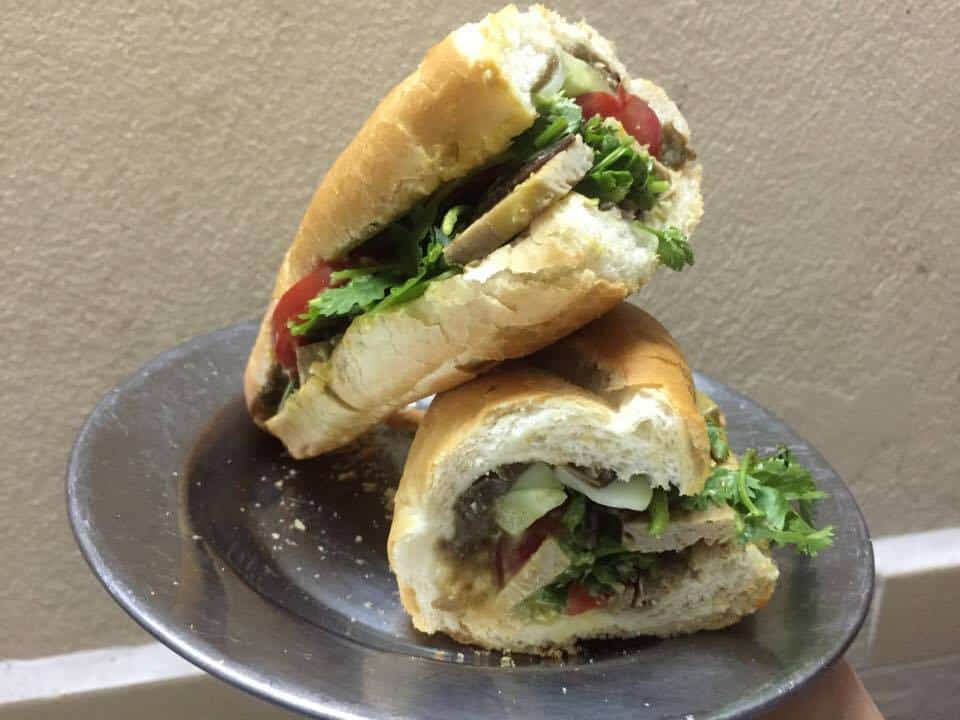 No prizes for guessing the speciality here. Often dubbed a food cart, the place is actually a compact restaurant offering two types of vegan banh mi, one with Vietnamese mock meat called seitan and one made from lentils. The menu features a few other simple dishes like pho. Still, it's the delightful banh mi that attracts the attention, and this place has established an outstanding reputation with happy vegan customers from word of mouth. They even come with vegan mayo and homemade vegan pate. Delicious, easy, quick, and cheap at around $1 a sandwich – what's not to love?
Nha Hang Chay An Lac
This restaurant may be one for the convinced carnivores to dip their toes – or tongues – into all things vegan. That's because, for just under $5, visitors get an all-you-can-eat experience allowing them to try over 50 different scrumptious vegan dishes. Since the restaurant is spacious, this place is great for groups to book a big table and order different dishes to try and sample. There should be something for everyone here at An Lac, from noodle salads to marinated tofu, garlic-fried greens, and purple rice dishes.
Ho Chi Minh
Filthy Vegan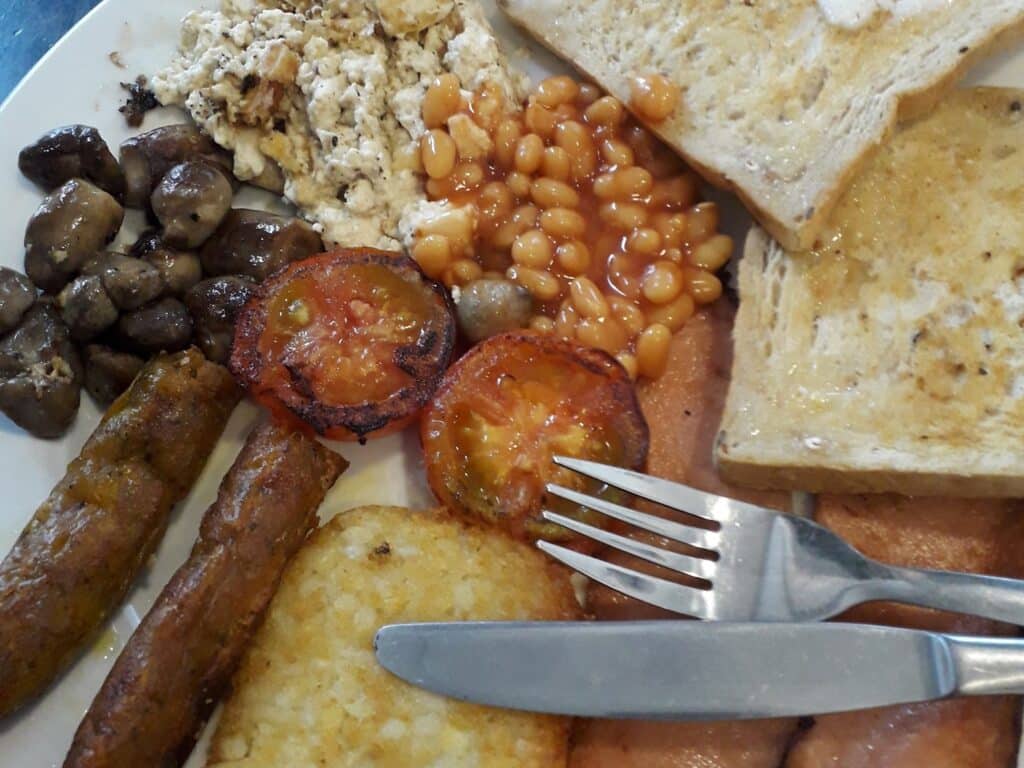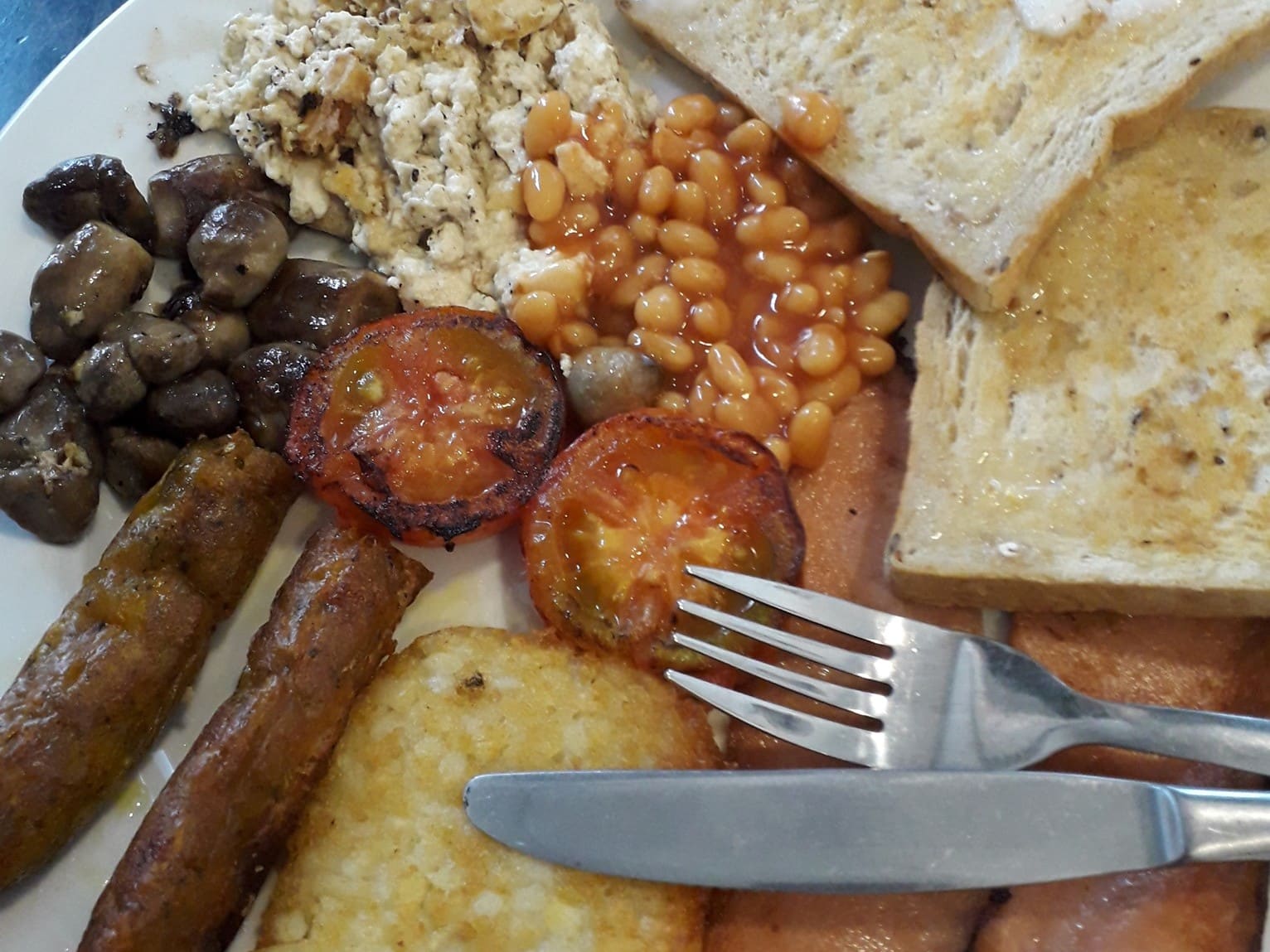 The essence of this restaurant is pretty self-explanatory – it's the place to go for vegan comfort food. Conveniently located in District 1, Filthy vegan features classics like fish and chips, burgers, hot dogs, and the full English breakfast – all completely vegan. There is also a bakery section offering cheesecakes, muffins, and other decadent sweet things. Encouraging the younger backpacker crowd, there is a cushioned beanbag area to hang out, weekly specials providing great value, a zero-waste commitment that includes onsite recycling facilities, and a range of vegan beers available for customers
The Organik House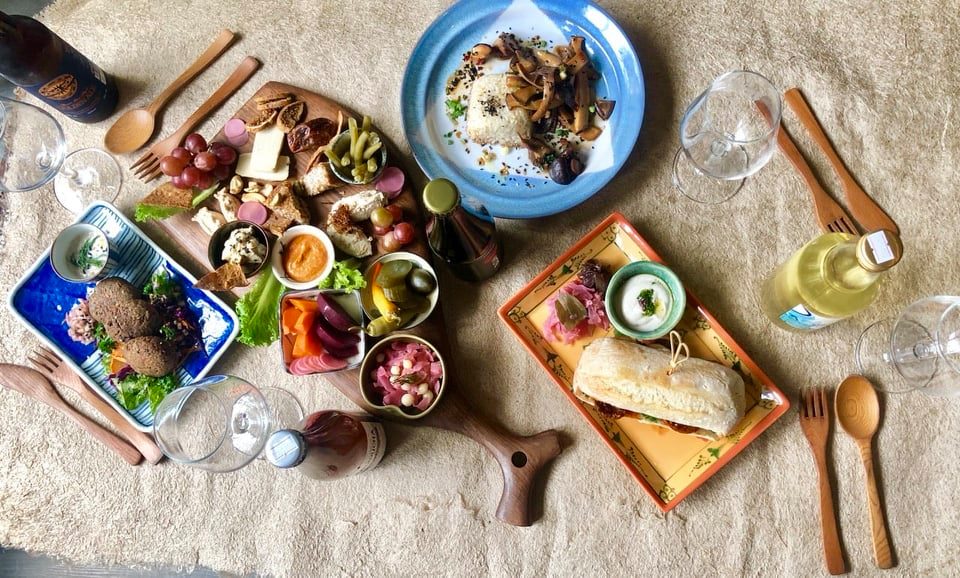 This restaurant offers a wide range of delicious Vietnamese vegan treats, often with an intriguing Italian twist, thanks to the Italian owner. The speciality here is a variety of vegan cheeses to choose from, accompanied by some tasty sourdough bread options. As well as the full spectrum of fresh, local dishes showcasing the emblematic spices of Vietnamese, the Italian twist brings things like a range of delicious pestos to try.
Phuc Quang Chay
This restaurant is a place that seems to get consistently fantastic feedback for its homely feel – homemade food served at excellent prices by warm, friendly staff. Numerous people report this being difficult to find but, trust us, it's certainly worth the effort to track down! It offers vegan choices like steamed dumplings, chive cakes, noodle soups, rice paper rolls, fried rolls, tofu and mushroom hotpot, stir-fried vegetables, and fried rice. This is all eaten while traditional Vietnamese music plays in the background adding to the authentic vibes. However, the restaurant is international-friendly, with English on the menu and trending options like buddha bowls.
What Discova Can Do for Vegan and Vegetarian Travellers
We have hopefully established that vegan and vegetarian travellers need not worry about finding food in Vietnam – indeed, they are spoilt for choice for downright delicious vegan and vegetarian Vietnamese food. For our partners, should veganism be a key factor in planning travel for your customers, we are here to listen and can organise itineraries that factor in this growing need.
If this is something you are concerned about or want to hear more about how we can help, don't hesitate to contact our teams.