Humans have always been drawn to water. In many ancient civilisations and spiritual beliefs, water symbolises life, healing and transformation. It inspires us, calms us and intrigues us and, in a way, it comes to no surprise that so many people seek blue spaces for their holidays – be it to recharge, find inspiration or feel adventurous.
Whilst Southeast Asia is internationally known for its richness of palm-fringed beaches and tropical islands, the region's landscape encompasses, in fact, all shades of blue, from the azure ocean and turquoise waterfalls to navy lakes and emerald rivers. This diversity of blue spaces has also created a vast range of water-based activities, with many options suitable for different budgets and interests. If you want to spend time close to water and are looking for some ideas, check out our eclectic list of activities to inspire your water holidays in Southeast Asia.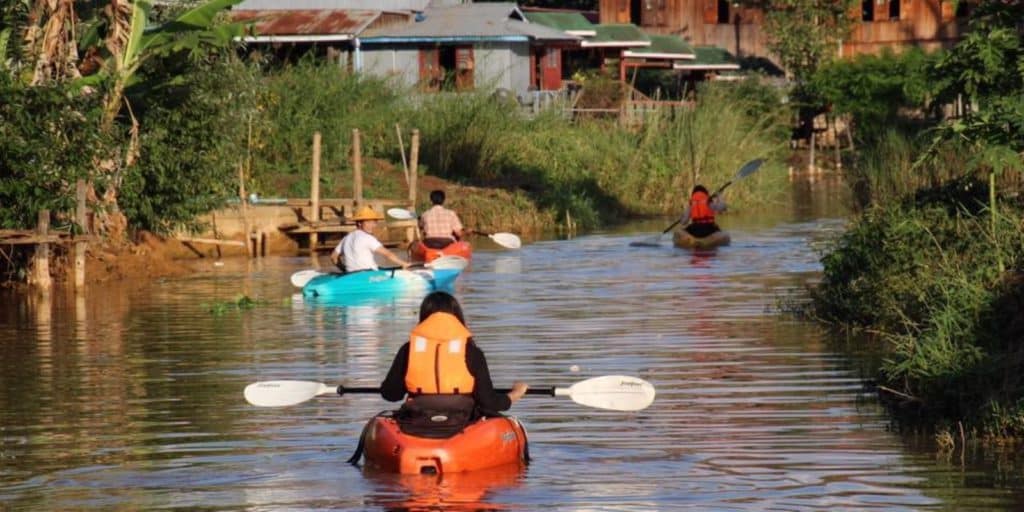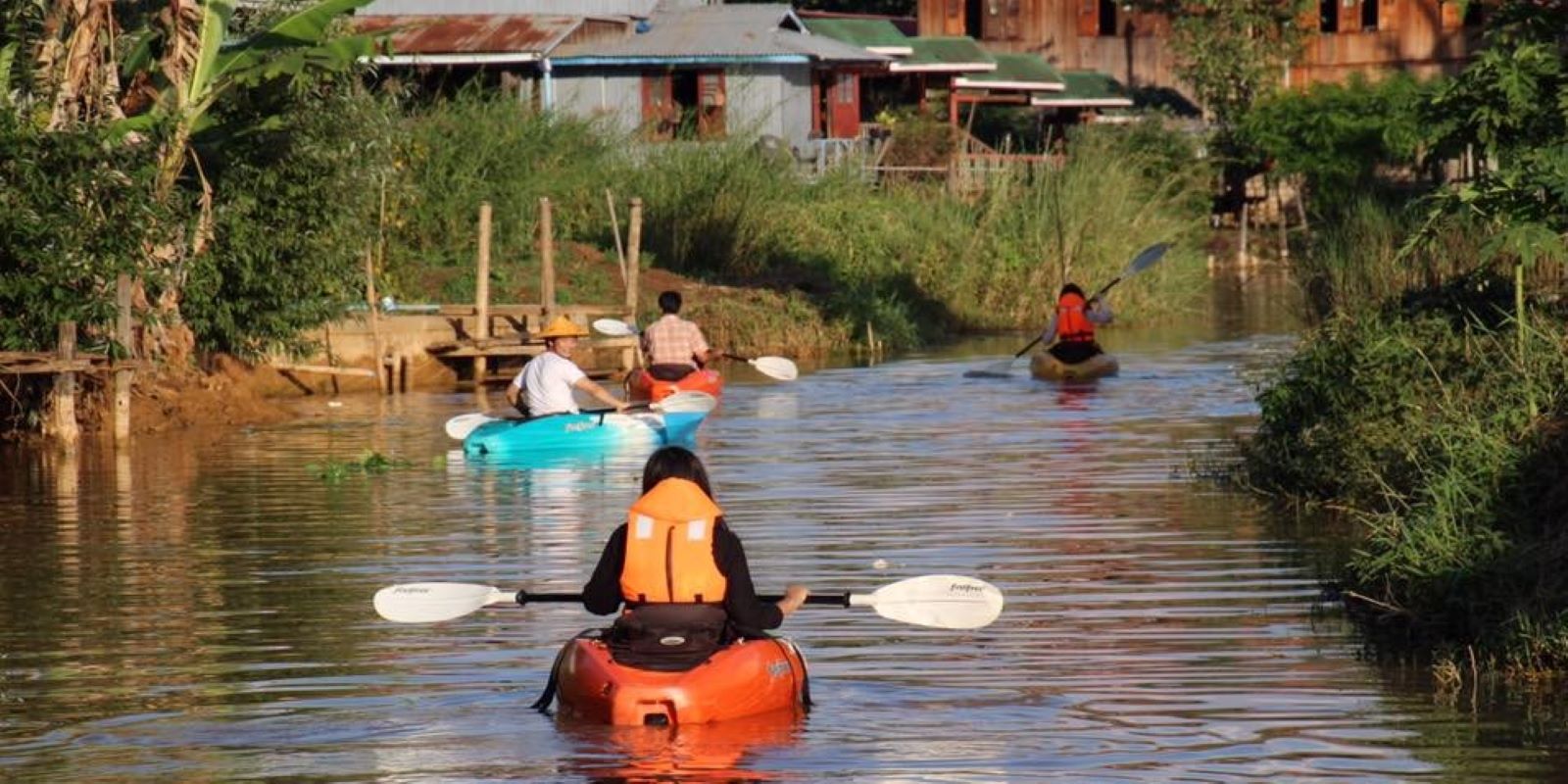 Exploring the water-based communities of Inle Lake
All around the world, civilisations have set up base close to bodies of water. However, there are some places in Southeast Asia where communities have built their houses on the water rather than on land.
One such floating village can be found on Inle Lake in Myanmar. With undulating hills in the background, the large, serene freshwater lake is a popular destination for travellers, and often serves as a starting point for hikes in the countryside. Along the borders of the lake are the stilted wooden houses of the Intha people whose lives have revolved around the water for generations. Most villagers rely on fishing – the local fishermen are known for their iconic one-legged rowing style – and produce from their unique hydroponic floating gardens where locals grow tomatoes, aubergines and other vegetables. A boat trip on the lake is a great opportunity to experience the local culture of these communities, whilst kayaking through these stilted villages provides an even deeper and more intimate encounter with the locals – perfect for a culturally-themed water holiday.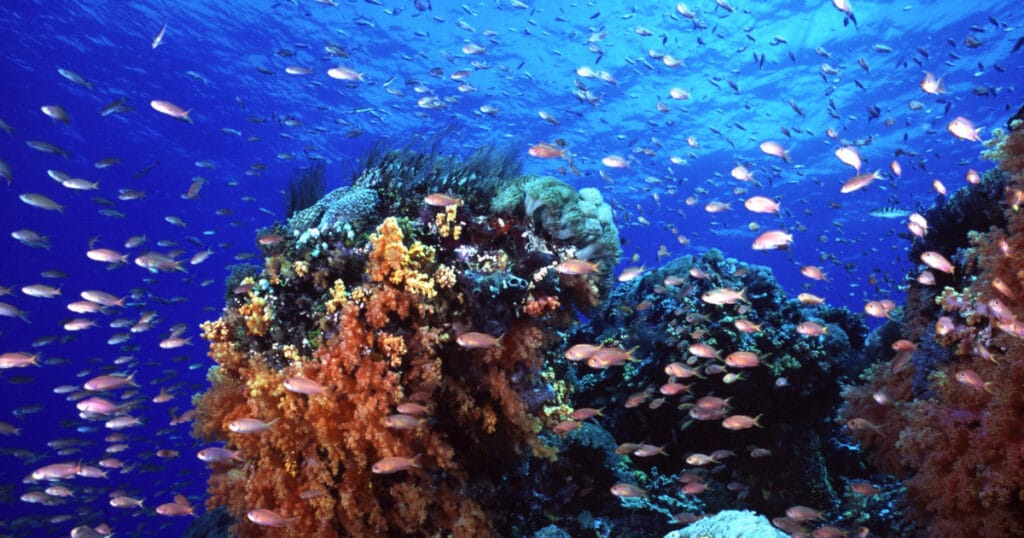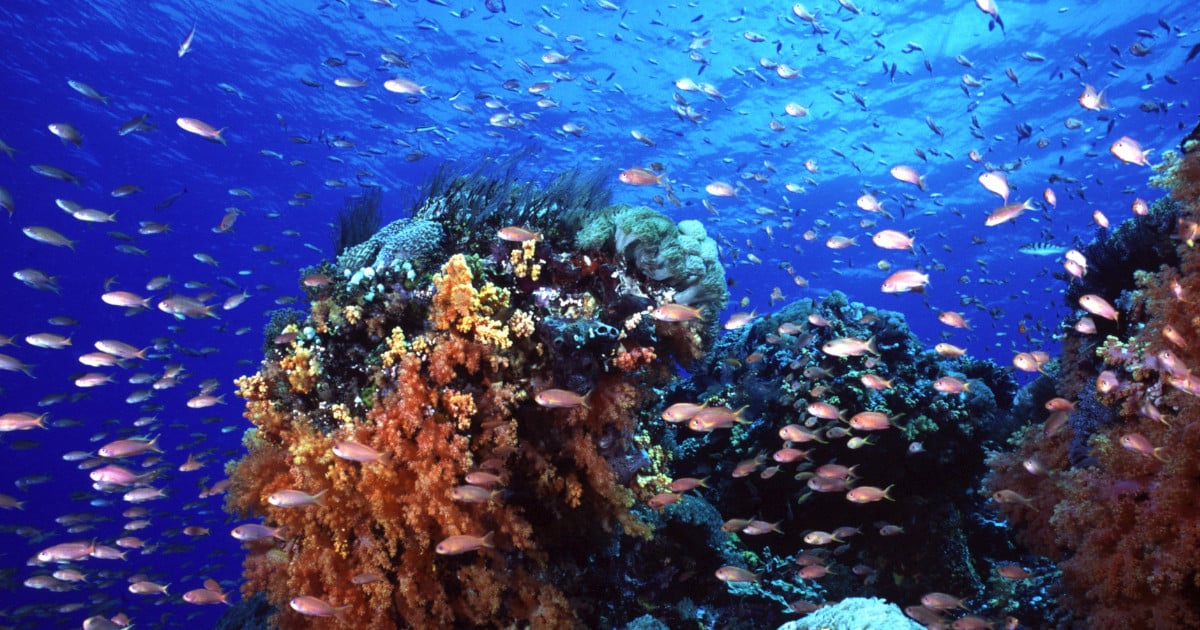 Discover the underwater life in Borneo
A water holiday in Southeast Asia wouldn't be a water holiday without exploring its colourful underwater world. From Thailand to Indonesia, the region is blessed with numerous fantastic spots for snorkelling and diving. Among the top destinations is Malaysian Borneo, thanks to its rich coral reefs, crystal-clear waters and high concentration of marine life. Selingan 'Turtle' Island is easily accessible from Sandakan and not only provides great snorkelling opportunities but is also known as a key nesting spot for Green and Hawksbill turtles.
For an extraordinary diving experience, Sipadan Island is hard to beat. Renowned as one of the world's top diving spots, the island sits off the eastern end of Sabah and is home to more than 3000 species of fish. Compulsory diving permits limit the number of divers per day, protecting its pristine ecosystem.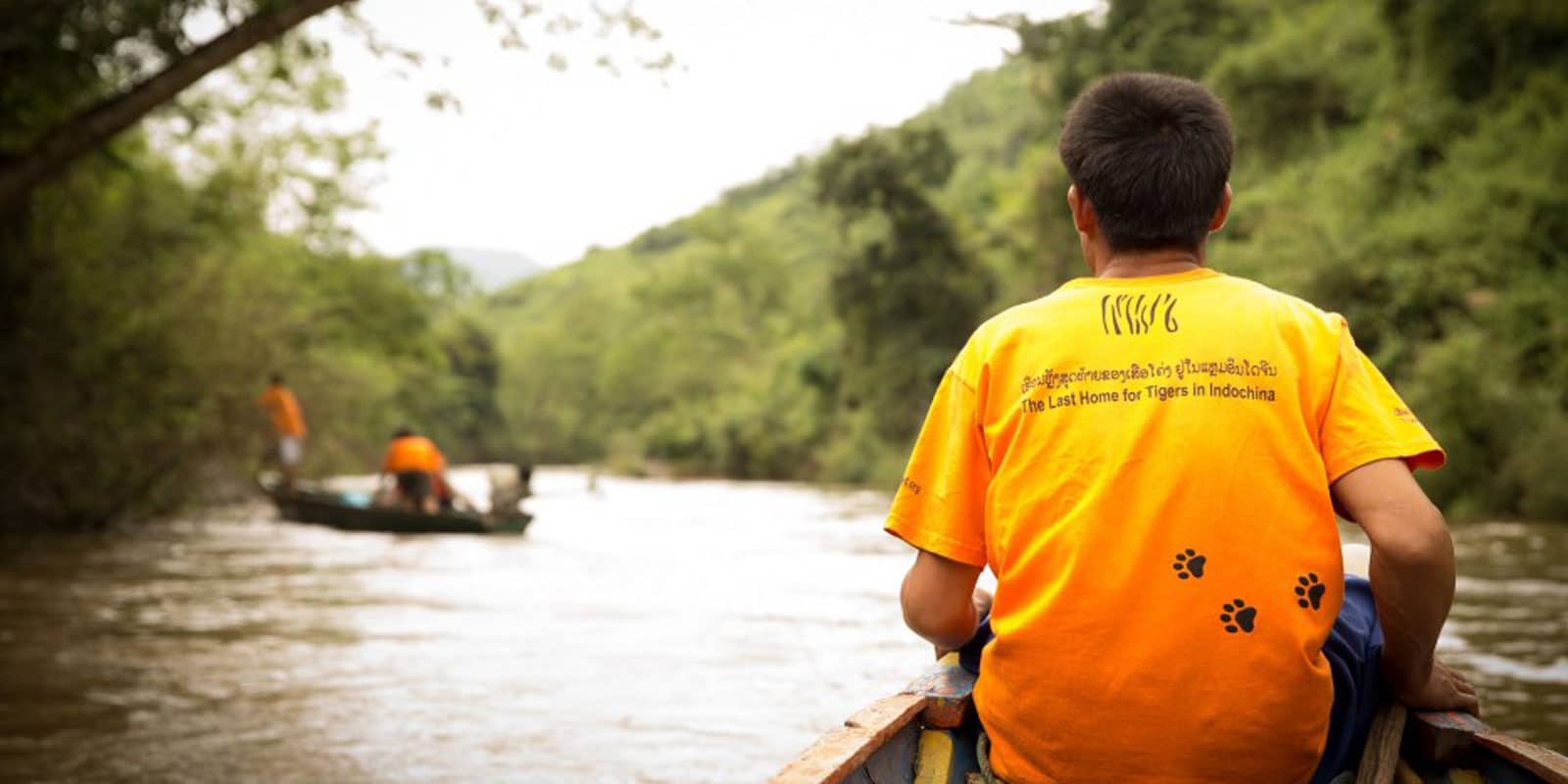 Spotting wildlife on a night safari in Northern Laos
Whilst water holidays often conjure up images of giant turtles and Nemos floating gracefully through colourful reefs, land-borne wildlife are usually attracted to rivers and other waterways.
In northern Laos, many of the country's rare and endangered animals call the depths of the rainforest of the Nam Et-Phou Louey National Protected Area their home. Ranging from sambar deer and otters, to civets, monitor lizards and porcupines, as well as Laos' last wild tigers, a great way to see the jungle's nocturnal resident is on a boat-based night safari adventure along the river. Whilst encounters with the world's largest cat are highly unlikely, these cruises allow visitors to view the animals without disturbing their natural behaviour or intruding their environment.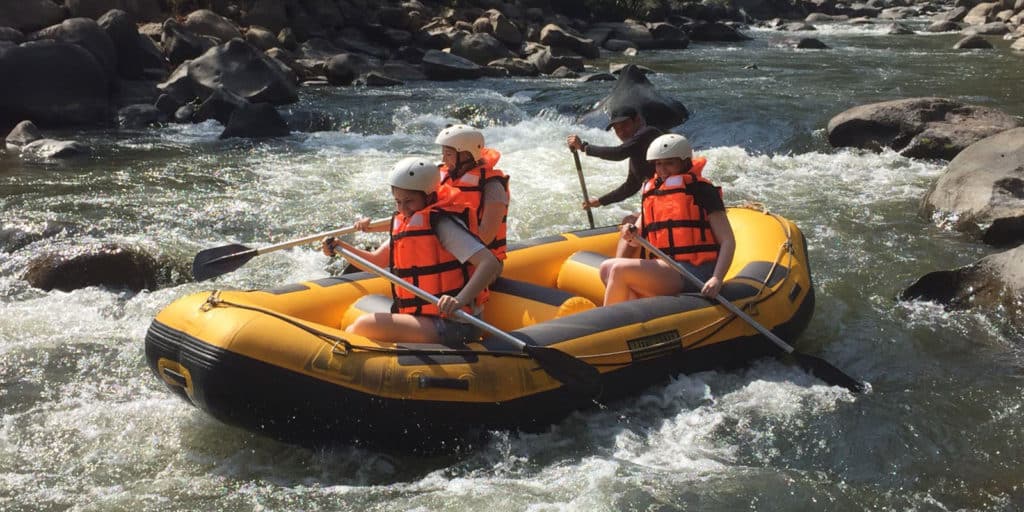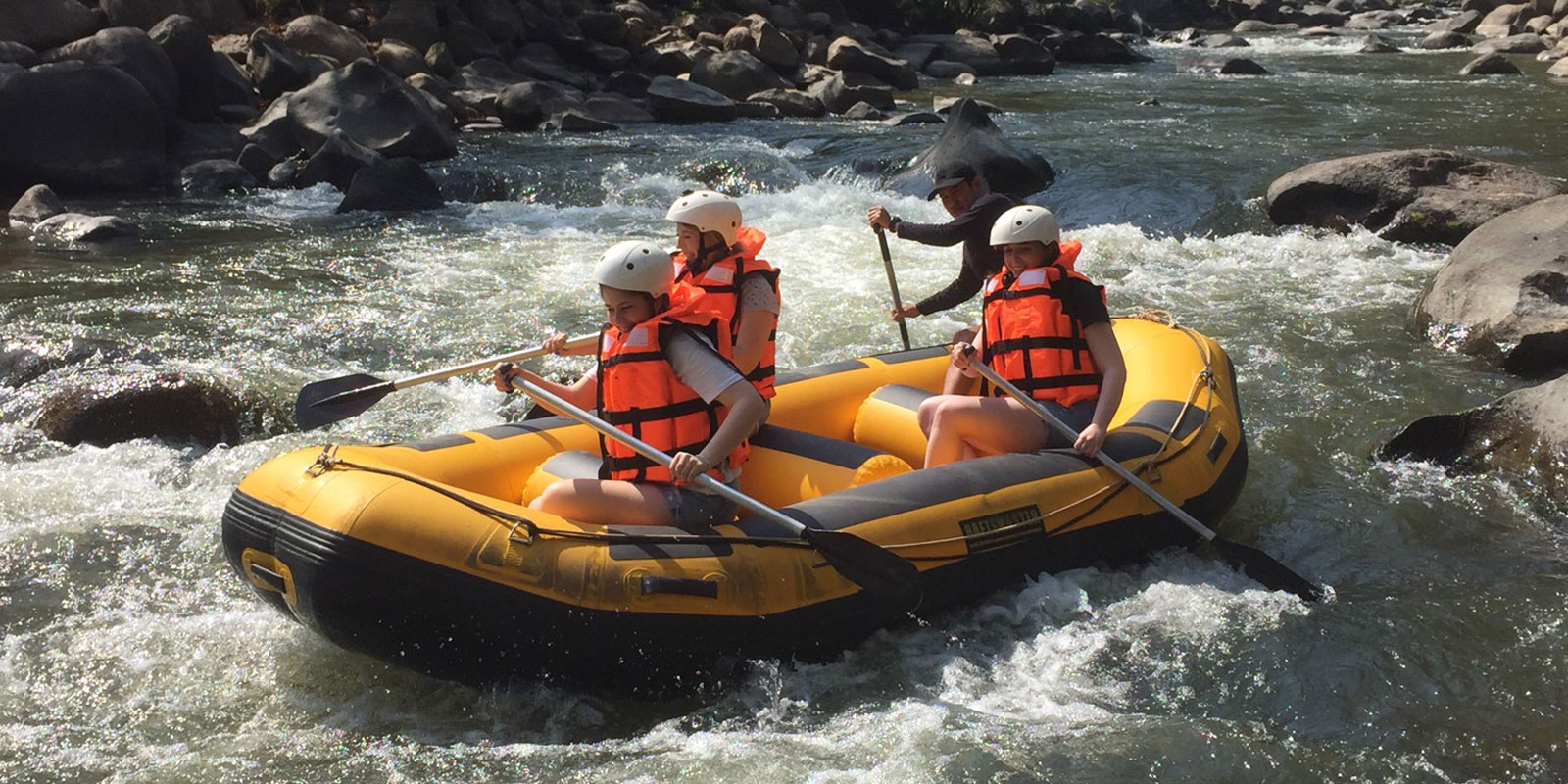 Whitewater rafting in Northern Thailand
If spotting wildlife isn't thrilling enough, an activity that will spice up your water holidays is whitewater rafting. With numerous turbulent rivers across the region, adventurers have plenty of opportunities to navigate exhilarating rapids and plunges and get their adrenaline rising.
Whilst southern Thailand is famous for its beautiful, white-sanded beaches, the Kingdom's north scores with a variety of roaring rivers among water enthusiasts. Just north of Chiang Mai runs the Mae Taeng River. With rapids ranging between Grade 2 and 4, it offers ideal conditions for rafting experiences, taking travellers on a two-hour, heart-pumping journey through the scenic countryside of Northern Thailand.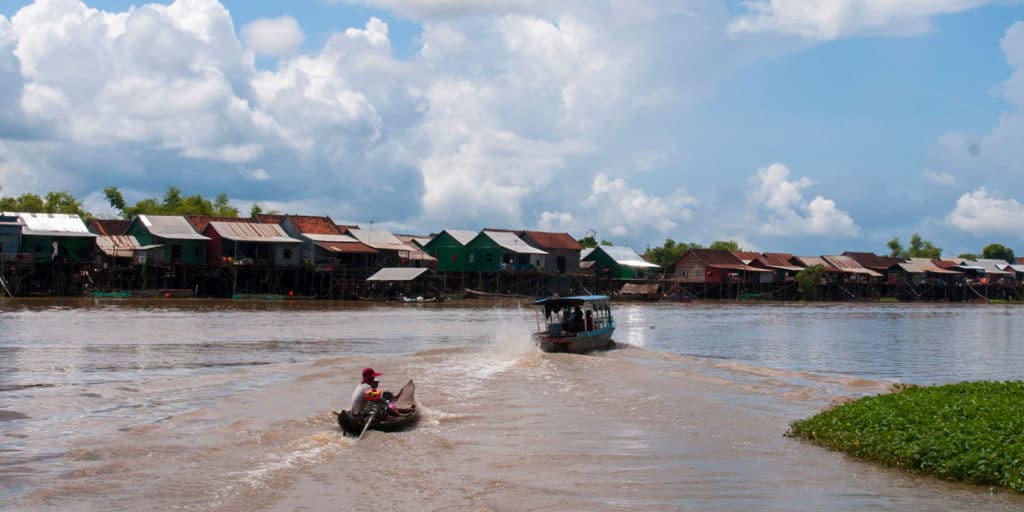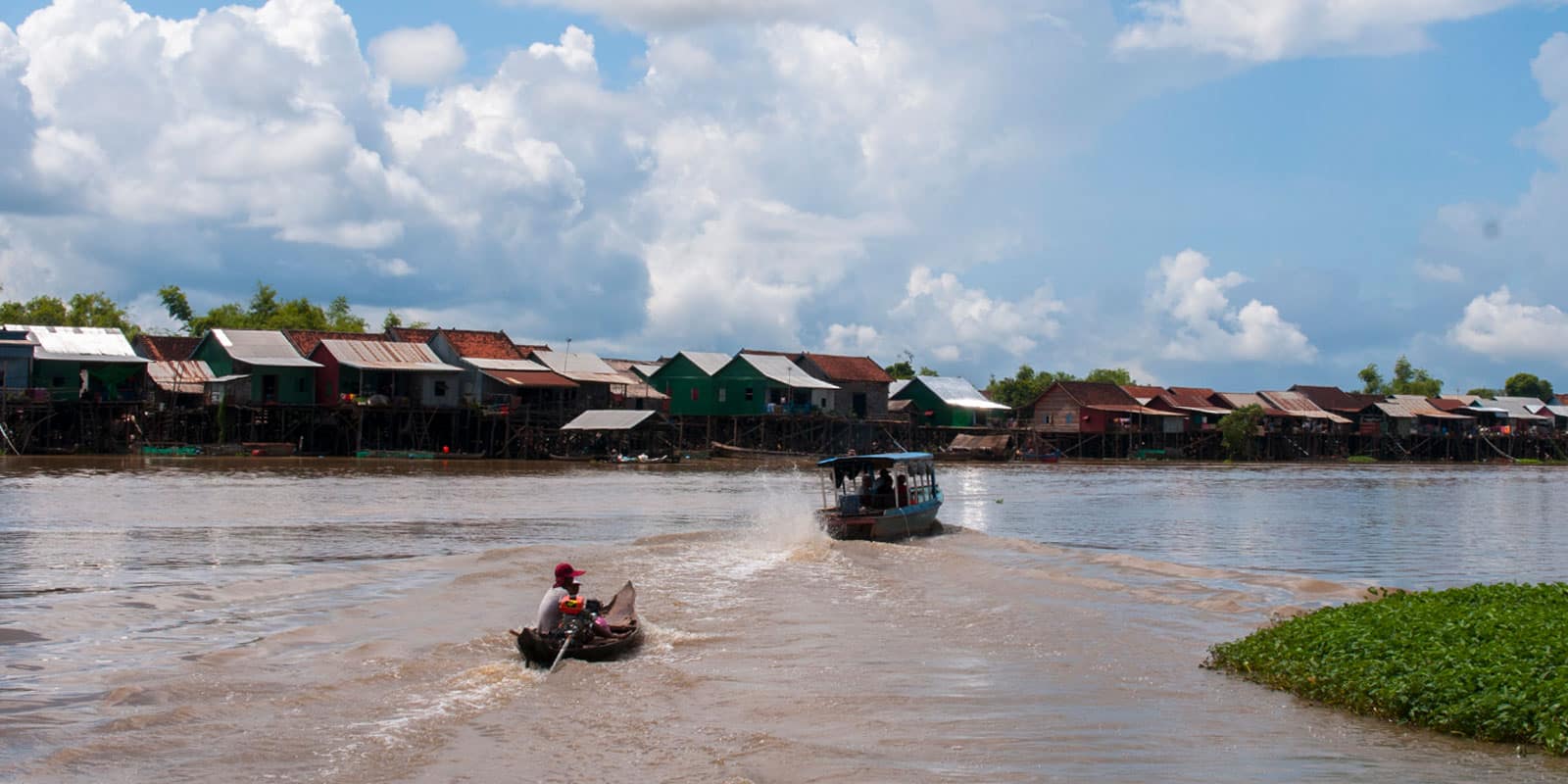 Multi-Country Mekong River Cruise
There is something adventurous and mesmerising about river cruises; following the path of nature whilst taking in the passing sights along the shore. Making its way through six countries in the region, the Mekong River is Southeast Asia's longest waterways and often called the lifeblood of the region. Journeying along the mighty river from Vietnam to Cambodia is not only a great way to experience the changing scenery along the river but also allows travellers to witness some of the region's most important cultural highlights – the ultimate water holiday! Starting in Ho Chi Minh City, the cruise passes through the stunning Mekong Delta in Southern Vietnam, travels to the floating villages of Cambodia's Tonle Sap Lake and finally reaches the impressive temple complex of Angkor Wat in Siem Reap.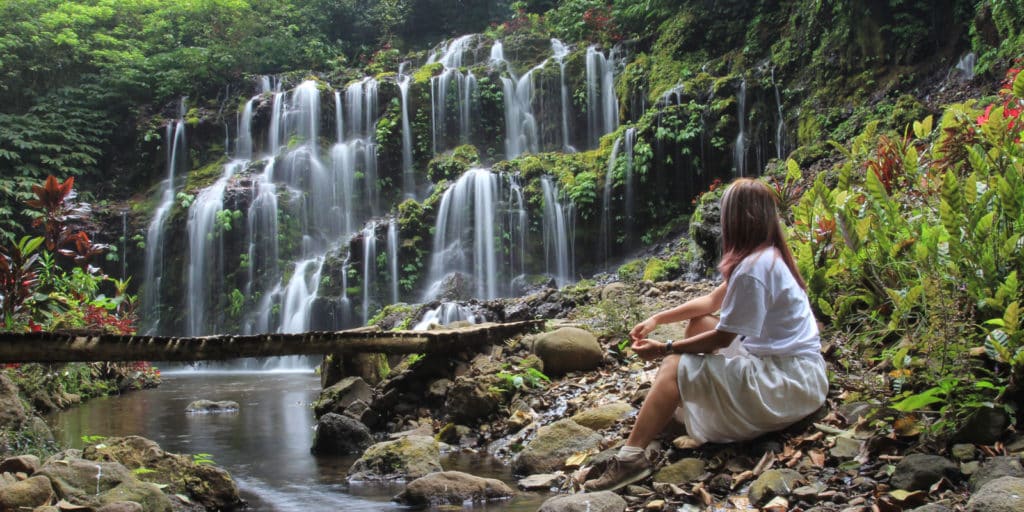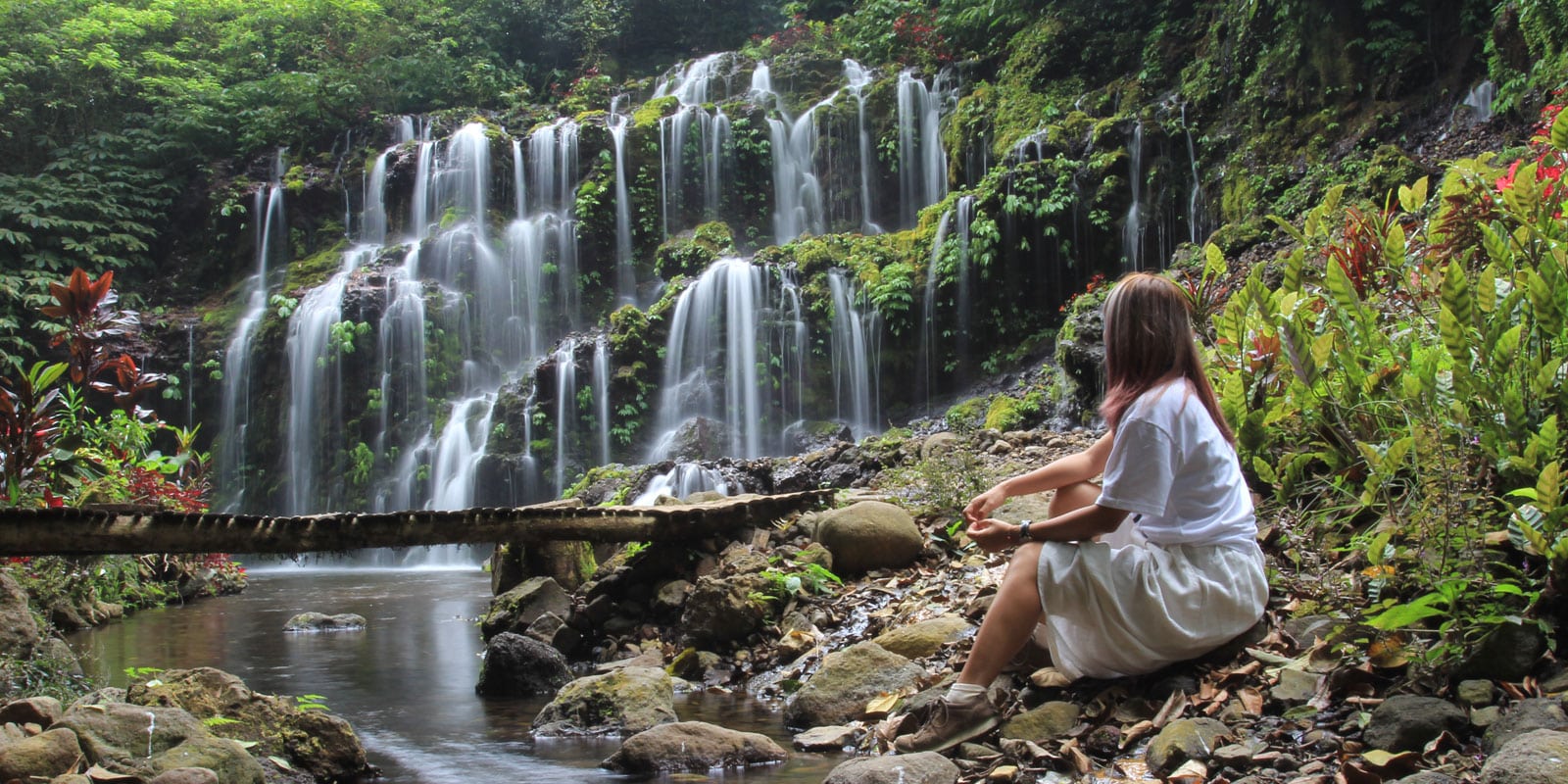 Chasing waterfalls in Bali
One of nature's most spectacular sights is created when a river meets a cliff or vertical drop and turns into a waterfall. From small cascades to towering falls, Southeast Asia boasts a variety of epic cascades and travellers can find more than one breathtaking oasis on their water holidays.
Bali is home to over 20 falls and a high concentration of these impressive natural spectacles are located in the island's Central Highlands. Hidden away in the tropical rainforest, venture out on the hunt of the most stunning falls. Take in the natural beauty of the waterfalls, be mesmerised as you watch the water plunge steep from a cliff and refresh in the cool pools of the cascades.
Whether you're looking for an exciting adventure in the depths of the ocean or a relaxing river cruise, Southeast Asia's large variety of blue spaces provide the right setting for different interests and activities. Get in touch with our travel experts today and let them help find the right experiences for your future water holiday in Southeast Asia.