Continuing our conversations with our local travel experts, this time we gather insights, information, and invaluable advice from George in Xi'an, China. We talk about his approach to guiding, his approach to life more generally, and get to grips with the ins and outs of his 7-day tour of Shanghai, Xi'an, and Beijing.
Interviewed by George Robinson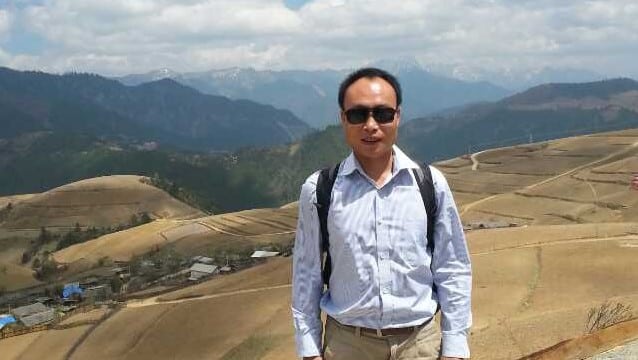 Our first interaction is an obligatory one – we share a childish giggle at the fact we have the same name.
I then share that I used to live in China. So, in fact, we could both claim to be 'George from China'.
I interrupt George as he is finishing up a lesson – due to the pandemic, he has had to revert to his previous career as an English teacher. His neighbour's kids are in the background, working away at their assigned tasks.
By a remarkable coincidence, my 4 years in China were spent as an English teacher. So, to extend our commonality, we have both been 'George, the English teacher from China.'
George smiles, "And my first English teacher, he was also called George…."
I sense we may be descending down a rabbit hole of George connections and decide it's best to crack on with our conversation.
A Familiar Story
Even without our established shared back-stories, George would have expertly put me at ease. Like all the guides I have spoken to, he is eloquent, easygoing, and self-assured in conversation. His English is flawless, and he uses it masterfully to guide the conversation, effectively doing my job for me.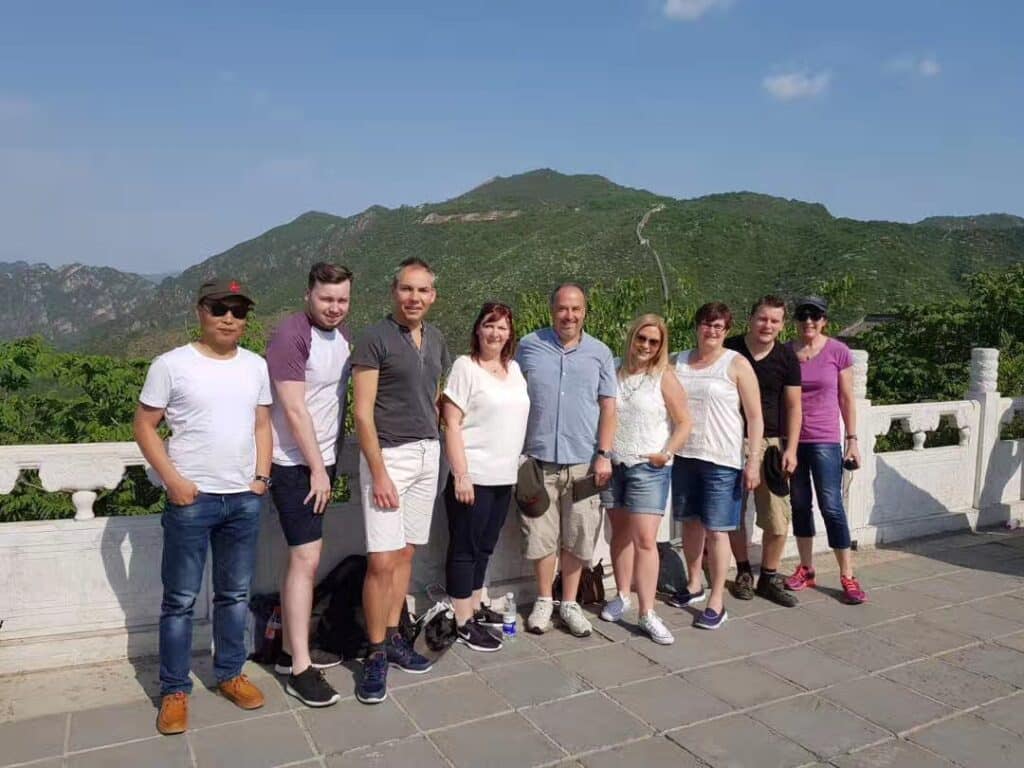 The story is a familiar one. George studied English at university, first in his hometown of Xi'an and then in Beijing. In Beijing, he met some American friends. He attributes his fluency to this period of socialising and refining his speech in the company of native English speakers, and he has them to thank for the American twang to his accent.
Supremely confident in his English ability, he began a career as an English teacher. He honed his skills here, skills that would help him in a later profession. Next, a shift into translation work. He progressed and enjoyed the day-to-day but felt a nagging absence – something was missing.
"I always wanted to travel."
It's a simple statement, but one that every single guide I have spoken to has said. Whatever path these local travel experts were on, they all felt an irresistible urge to pursue a career that allowed them to satisfy this innate need to explore and discover.
"I had friends who worked as travel guides, and they loved their jobs. They approached me a few times saying, 'George, come work with us; we know you will be great.' In the end, it just made sense."
This was back in 2013. George made a change in his career path that would last.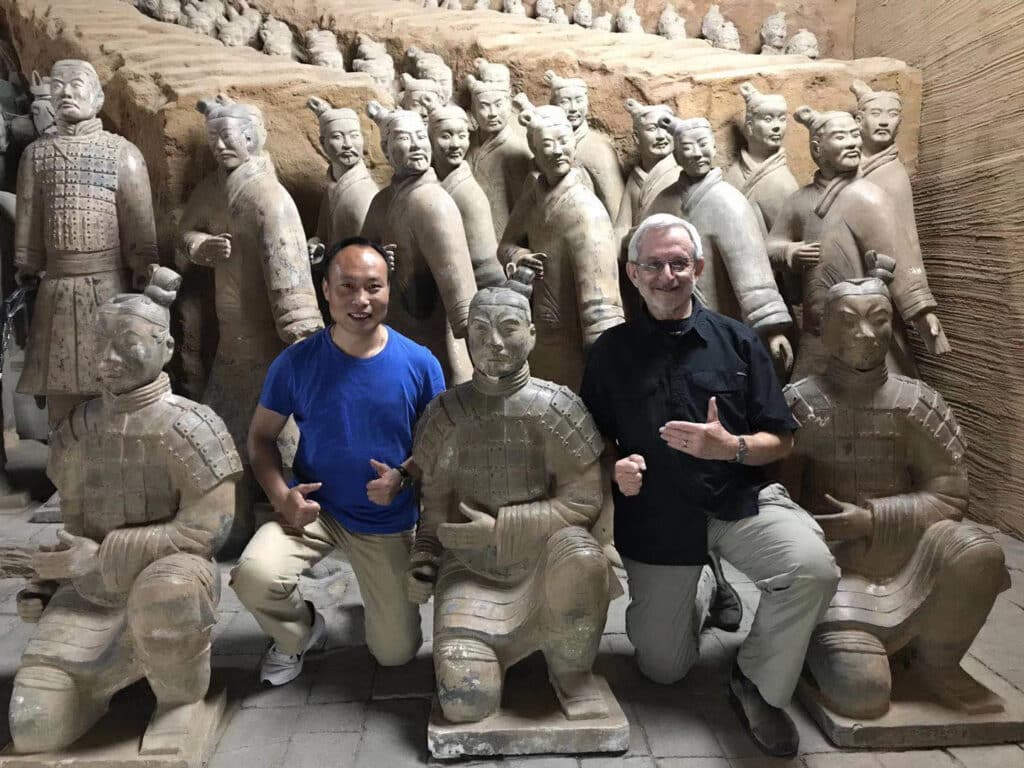 Like Father, Like Son
I always ask the same question – weren't you nervous, leading a group for the first time?
"Not really, I knew my stuff. My father was a history teacher and always told me stories about China's past. He had a way of storytelling that fascinated me – and made me passionate about history too. So, I studied all about Chinese history and had this good, solid foundation. From my father, and from my time as a teacher, I also know my way around a story – I can make a complicated historical concept into a compelling, comprehensible narrative."
I suggest that this is a challenge, especially for western tourists, to understand Chinese history. A challenge not made easier with the difficulty of Chinese names, for people and periods, unfamiliar to western ears.
"Precisely, but that's a fun challenge! And everybody is eager to learn anyway! That makes it a lot easier. Once I realised that almost all travellers to China are happy to be there, keenly listening to what I have to say, and actually wanting me to do well – that was a big motivation for me to help them on their learning journey."
"My problem was not the history; I was more nervous about definitely knowing where the toilets were if somebody asked!"
A Mutual Learning Experience
George was determined to ensure that he did the best job possible. As a result, he began a practice that he still continues to this day.
" I wanted to make sure everybody's needs were met. So, I started writing notes at the end of each day – what questions were asked, what they needed to know, what pleased or irritated tour groups. In this way, I was able to build a portfolio of evidence to learn from. This would give me the best chance of meeting the demands of a group. I still do this."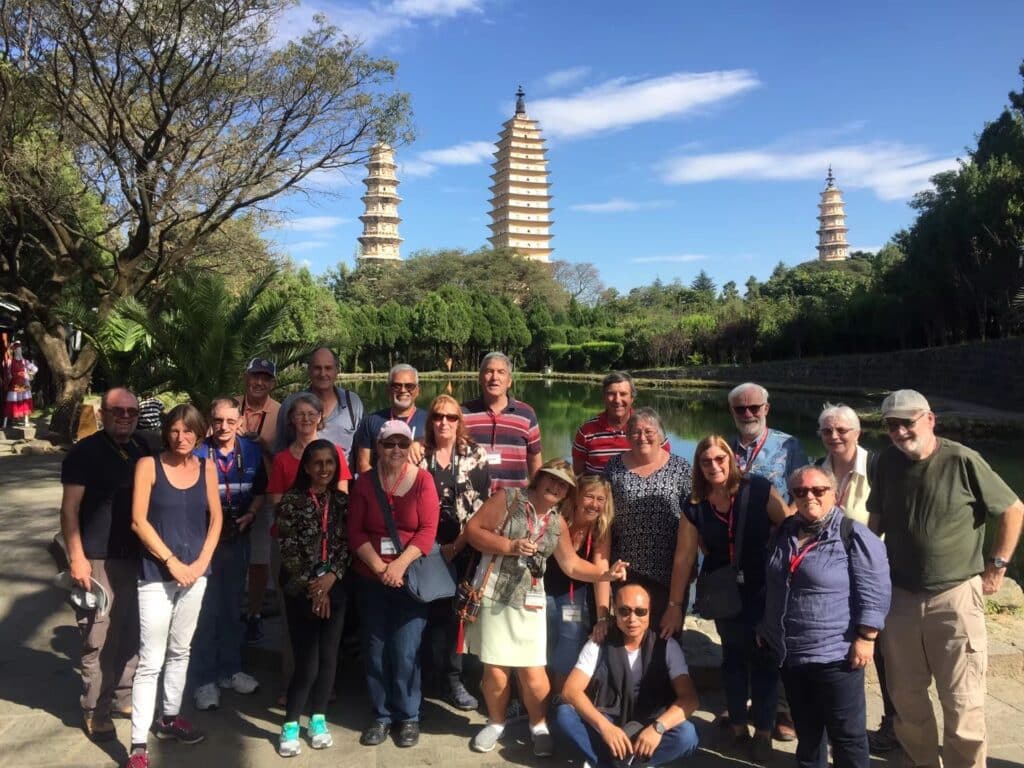 This strikes me as extremely dedicated – to keep up this practice for years. I'm once again taken aback by the level of effort that these guides are willing to put into their work. I say as much to George, who points out that this is not a one-way street.
"The best part of my job is meeting new people every day. I want that interaction to go smoothly because I get to learn from them too. They change my perceptions about things as I see how they behave and learn about their home countries. They change my perception of China from the outside, while I change their perception of China from the inside. Make no mistake, it's a mutual learning experience, and I thrive off that atmosphere."
Telling the China Story as a Local Travel Expert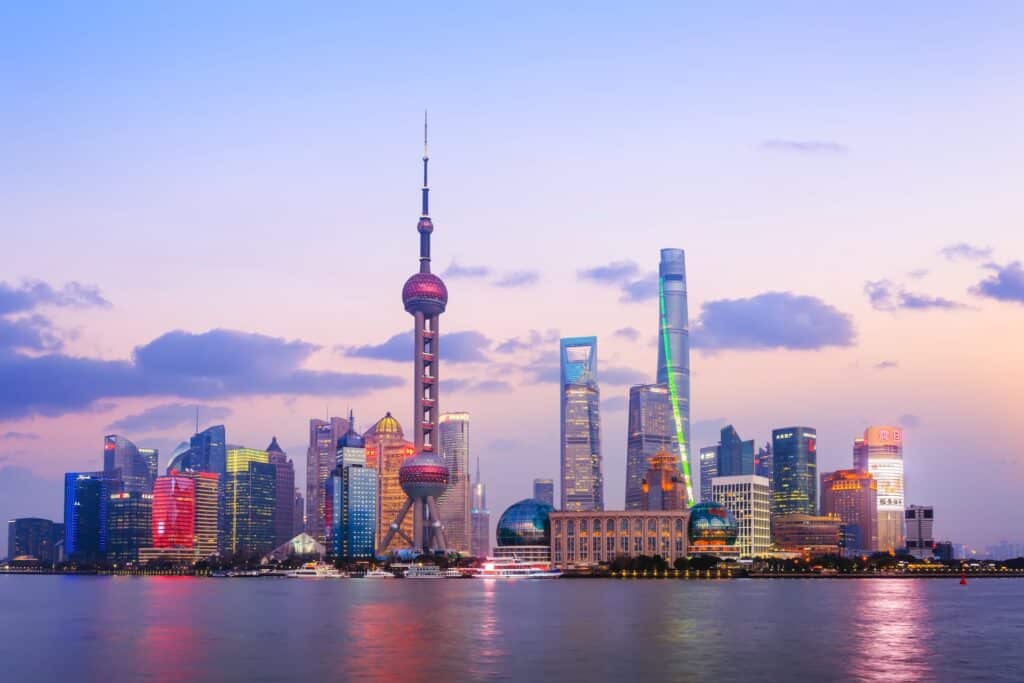 George talks about changing people's perceptions of China 'from the inside'. He means through his local knowledge and insights. I question him on how he does that.
"When most people visit China, they don't know what to expect. It's a mysterious, unknown entity. I need to help them get to grips with this huge country."
George is a tour leader, leading groups on tailormade multi-day itineraries. His trips vary from 7-day whistle-stop tours to more intensive, month-long visits. I prompt him to tell me what his 7-day itinerary usually entails.
"It's a condensed story of China. We begin in the modern city of Shanghai. This is presented as 'the future of China', where we are going, the whole country's direction. We tour the Bund there and witness Shanghai's incredible skyline – I think visitors are often surprised at this sleek introduction to China. We then juxtapose this glimpse into China's future with a journey to its past in Xi'an."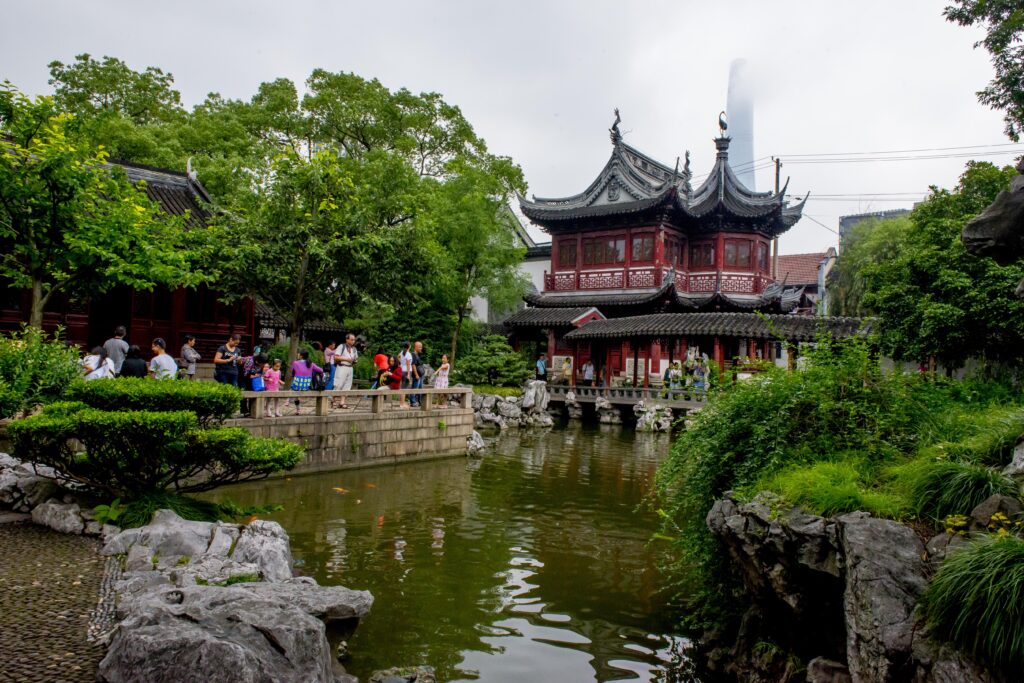 "Xi'an is the home of the terracotta warriors and is one of China's old capitals. The city itself has ancient walls still intact, there are countless museums to visit, ancient shrines and monuments to admire – it's the perfect place to examine the roots of China and its people."
"We then finish up in Beijing – our capital – home of the Forbidden City, the Great Wall, and the Summer Palace, among other major attractions. We see these places, and I try my best to weave together the whole story."
"So it's a hint of everything China has to offer, but we don't just cover the basics. I factor in opportunities everywhere we go for interaction with locals. I facilitate these interactions at workshops, markets, or restaurants. I need to encourage visitors to be shocked culturally without being too forceful. So, I provide them with these opportunities. Otherwise, what's the point in being there at all?"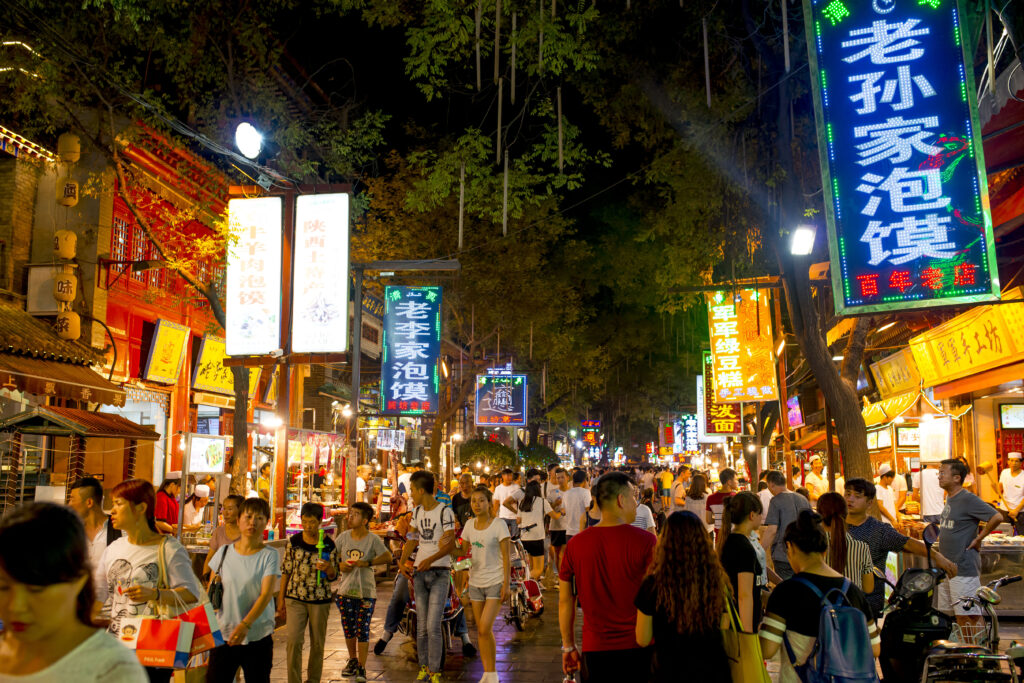 This is an intriguing mindset and one which I wonder if anybody would find abrasive. What if, for instance, somebody didn't want to try some local delicacies? George insists I misunderstand but doubles down on a key point.
"I would never force anybody to do anything. I understand that people may need some home comforts – I plan for this and always have options to fall back on. However, it can be a little disappointing if travellers are not willing to try new things. It's okay not to like something, but you don't know unless you try!"
George is enthusiastic about everything, and I can see how his enthusiasm would be infectious on tour. I doubt if anybody could resist his gentle encouragements to give things a go.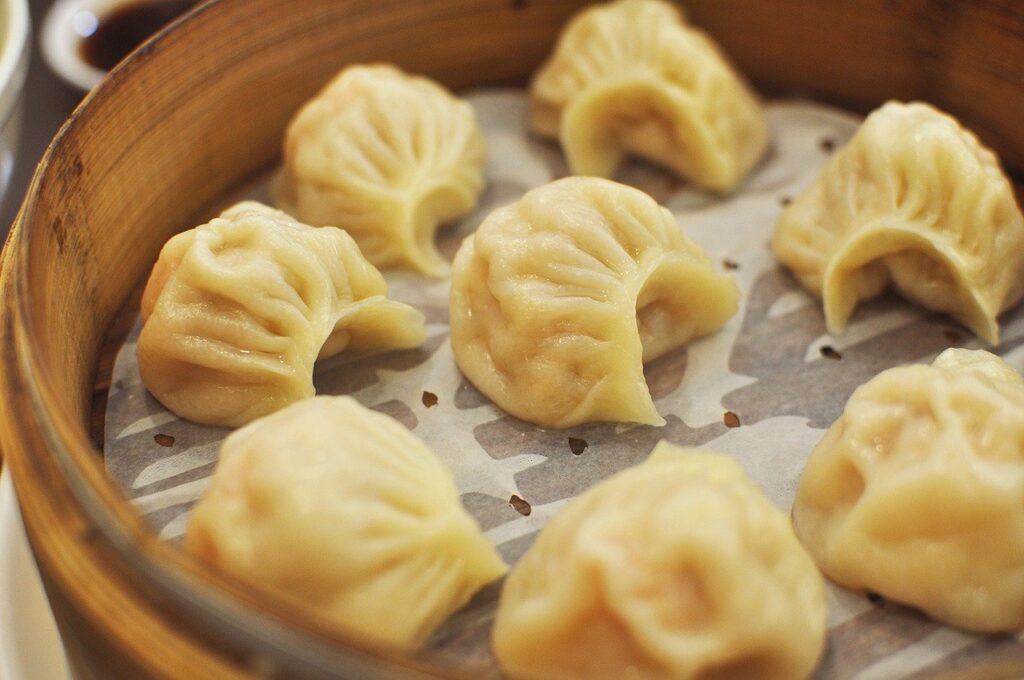 I comment that his job is made easy in Xi'an, where local delicacies include rou jia mou, the Chinese equivalent of a hamburger, xiao long xia, deliciously flavourful crayfish fried with garlic and chilli, and tasty jiaozi, dumplings filled with a variety of tantalising treats.
George agrees, and we collectively wax lyrical about the delights of local Chinese food, so different from what we experience in western Chinese restaurants. And isn't that the whole point, to discover those differences?
George conducts many tours in China and can't wait for travel to return to get back to doing what he does best. With a wry smile, he confesses that he has no plans to return to his teaching full-time!
To learn more about the 7-day itineraries he organises and leads, or to find out what longer trips to China could involve, get in touch with our teams and start a conversation.