A Bali honeymoon is permanently popular among newlyweds looking for an incredible destination in which to spend their first few weeks as a married couple.
At Discova, we have the expertise to craft a perfectly-tailored honeymoon experience to ensure newlyweds enjoy a meaningful, unforgettable trip. More than this, we are travellers at heart, so we have a passion for planning these special occasions. We relish the challenge of setting up a once-in-a-lifetime itinerary for those happily married couples – a holiday making memories that they will cherish forever. From unique product offerings to a broad range of boutique and bespoke resorts, we are the experts on the ground offering a whole spectrum of possibilities for a Bali honeymoon.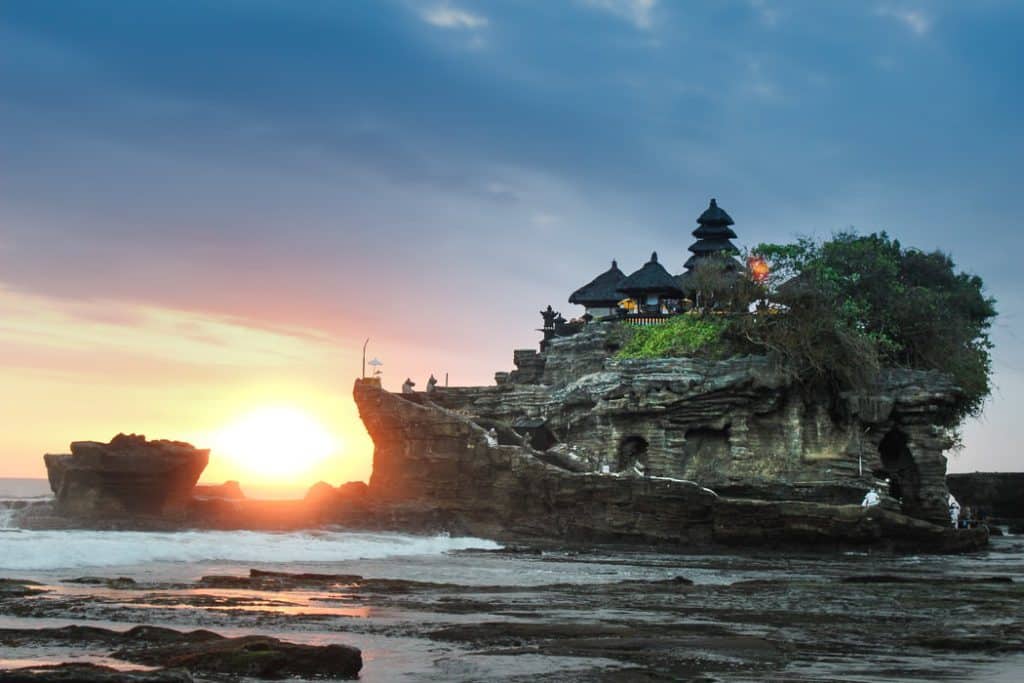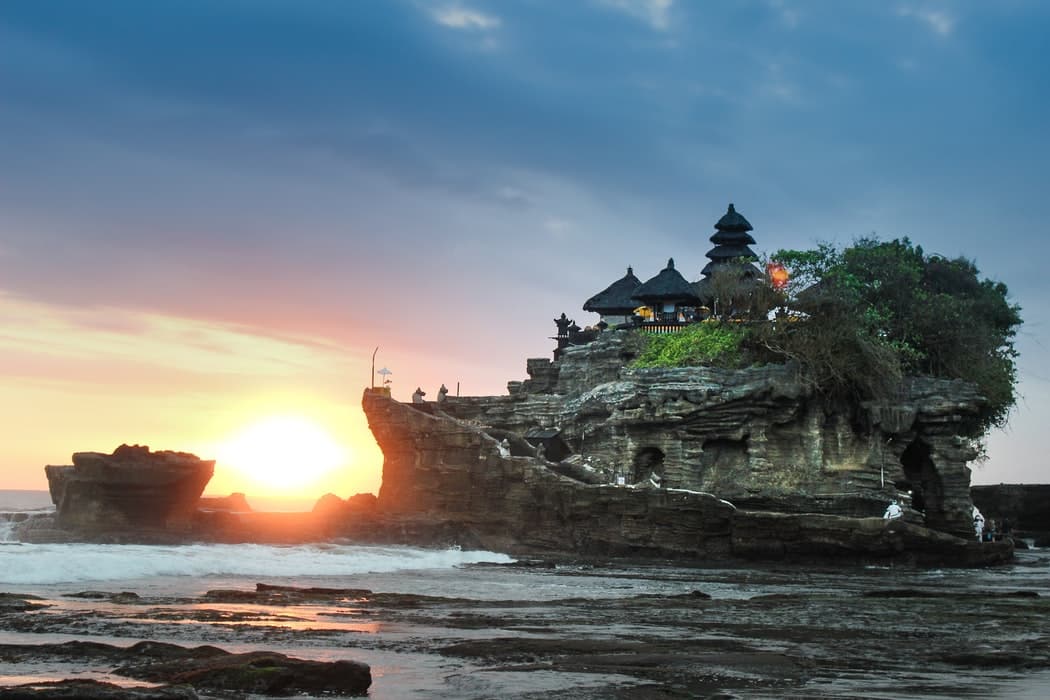 We recently ran through what makes Costa Rica and Mexico such popular choices for honeymooning in the Americas. This time, we'll look at why a Bali honeymoon is on everybody's wishlist and reiterate what Discova has to offer for newlyweds looking for options in 2022.
Bali Honeymoon
Breathtakingly beautiful Bali has a well-earned reputation as one of the most romantic places on the planet. This island amid the thousands that make up the Indonesian archipelago is very much the poster-child of the tropical island paradise.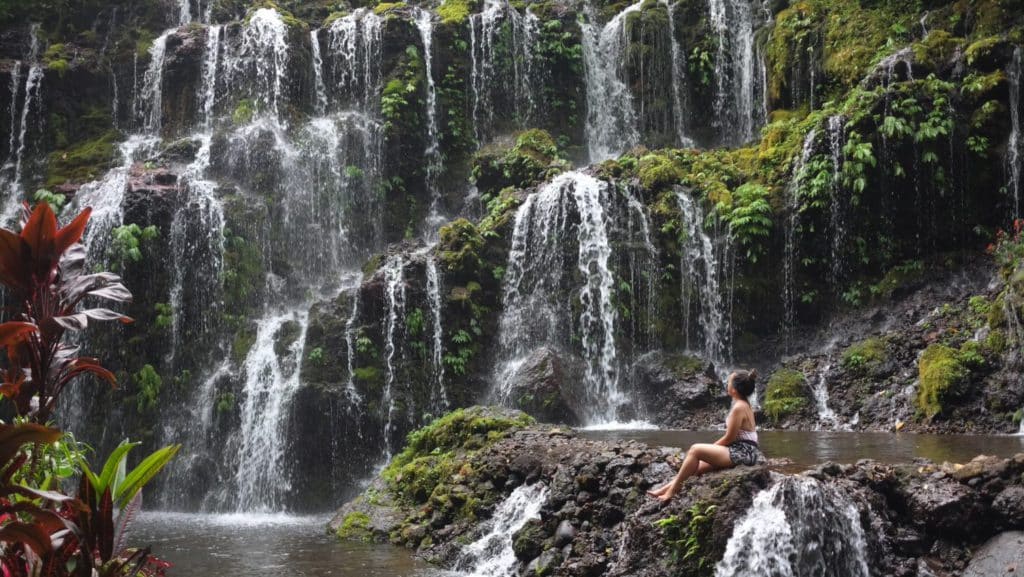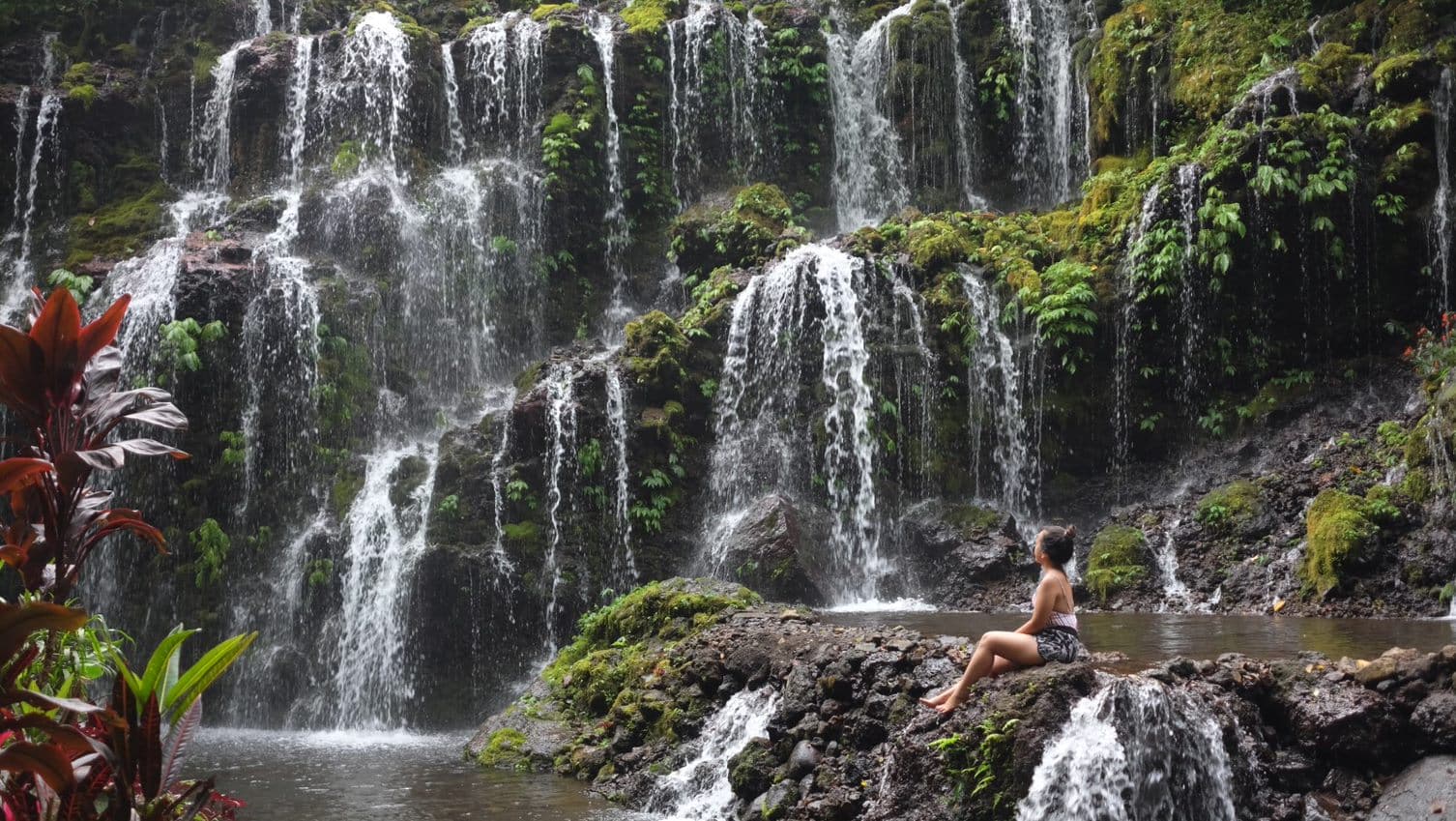 A honeymoon in Bali can treat travellers to luxurious resorts, serene dinner spots, dense jungle and vibrant coral reefs in which to get adventurous, as well as a healthy dose of spiritual energy to boot. There is a wide variety of activities available in this all-in-one destination that can allow for a rich itinerary filled with rewarding experiences.
Beauty at the Beach
Having long been a frontrunner in the honeymoon game, Bali beachfront accommodation is out of this world. Travellers can enjoy almost decadent luxury at super-high-end resorts complete with expansive villas, premium spa treatments, and exquisite beachfront dining experiences on their Bali honeymoon. There are still cheaper backpacker-type hotels, though, meaning couples can choose their beaches depending upon their choice of vibe.
Around Bali's pristine coastline, travellers can find stretches that cater to the surfing community where watersports are the name of the game. Then, turn around the corner of limestone cliffs to find a strip of couples' luxury massage areas, where moonlit strolls after a sunset dinner cap off a day of pure serenity.
Around the island, the natural landscape conjures up different shades of sand, from volcanic black to pure white and everything in between, as well as intriguing rock formations and secret caves. Beach lovers can spend days just discovering and basking in the options available.
Beauty From the Boat
Being an island, boats naturally form part of the aesthetic of life in Bali. Honeymooners who have an adventurous side can enjoy a variety of boat-themed fun on the island. Bali forms part of the coral triangle, and the reefs around the island serve as a natural aquarium for multitudes of brightly-coloured fish. It's a big draw for tourism to the island, and there are increasingly well-organised and well-supported efforts to protect this marine life. There are many ways in which newlyweds can get their sub-aquatic fix in an environmentally conscious way.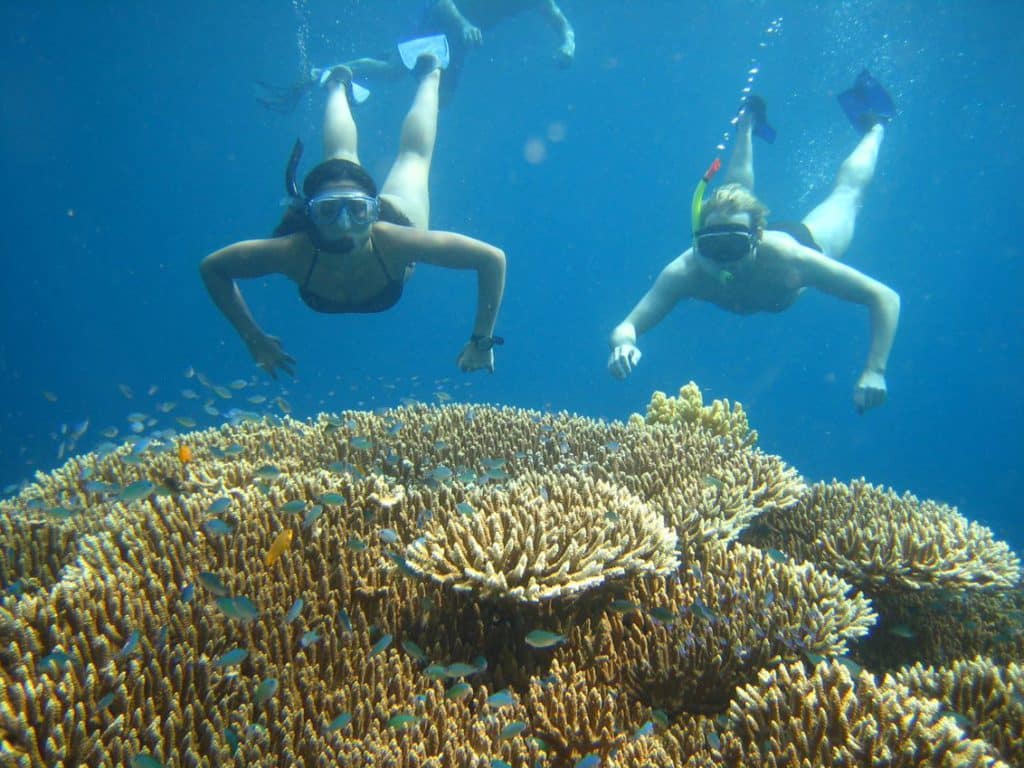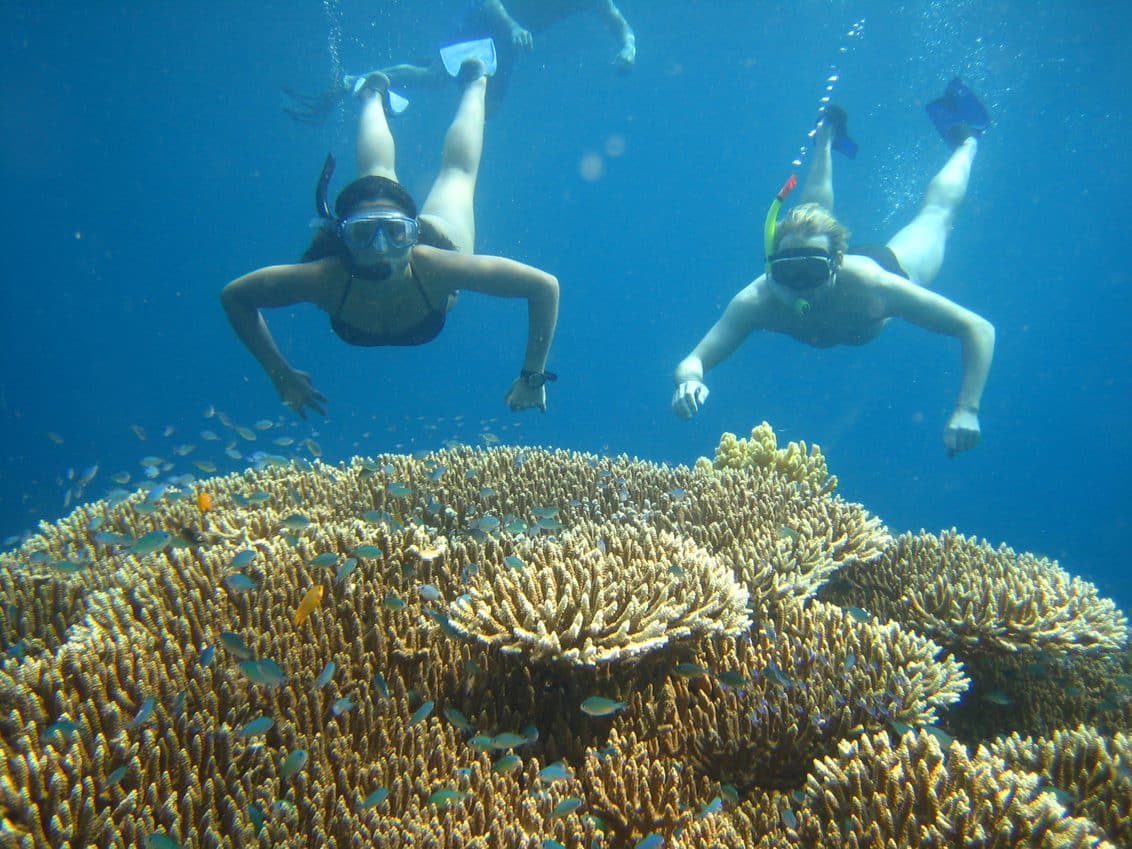 Above and beyond the scuba-diving opportunities and the plethora of water sport options from the beach, travellers can enjoy boating options to discover Bali's picturesque inland jungles too. Those seeking a thrilling adrenaline fix have the option of white-water rafting whereas those looking for a more relaxing paddle can take a kayak down more forgiving streams.
Bali's inland scenery is majestic, with impressive volcanoes dotting the landscape jutting out from dense jungle habitat home to plenty of exotic wildlife. There are also the iconic rice terraces to be discovered on hikes, gloriously green in impressive formations showcasing the local farming techniques as they scale rolling hillsides.
However couples choose to explore the hinterland, a Bali honeymoon offers plenty of opportunities for romantic backdrops for those post-wedding photoshoots.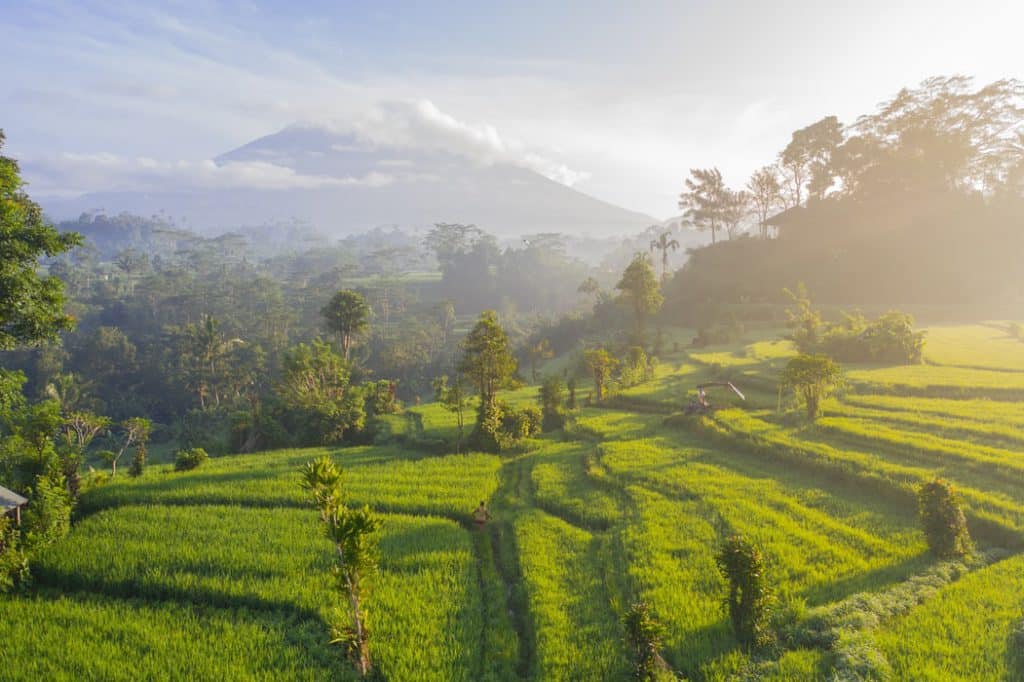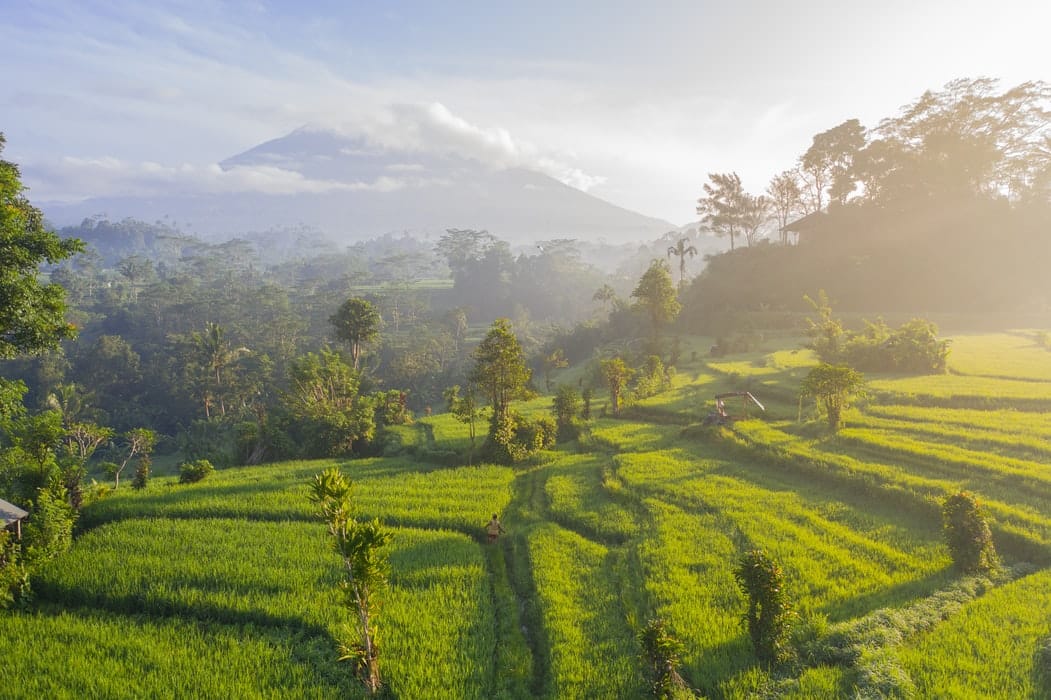 A Beautiful Balance
Bali is home to a whole host of spiritual activities for the holistically-minded honeymooners. With over 50,000 shrines on the island, it's safe to say that spirituality plays an integral part in local life. What's more, the tourism industry has capitalised on the wellness trend, and so travellers here can take advantage of the many spiritual activities, often in stunning surroundings. Couples looking to unwind, relax, and start their journey together with a little reflective practice will find ample opportunity on their Bali honeymoon.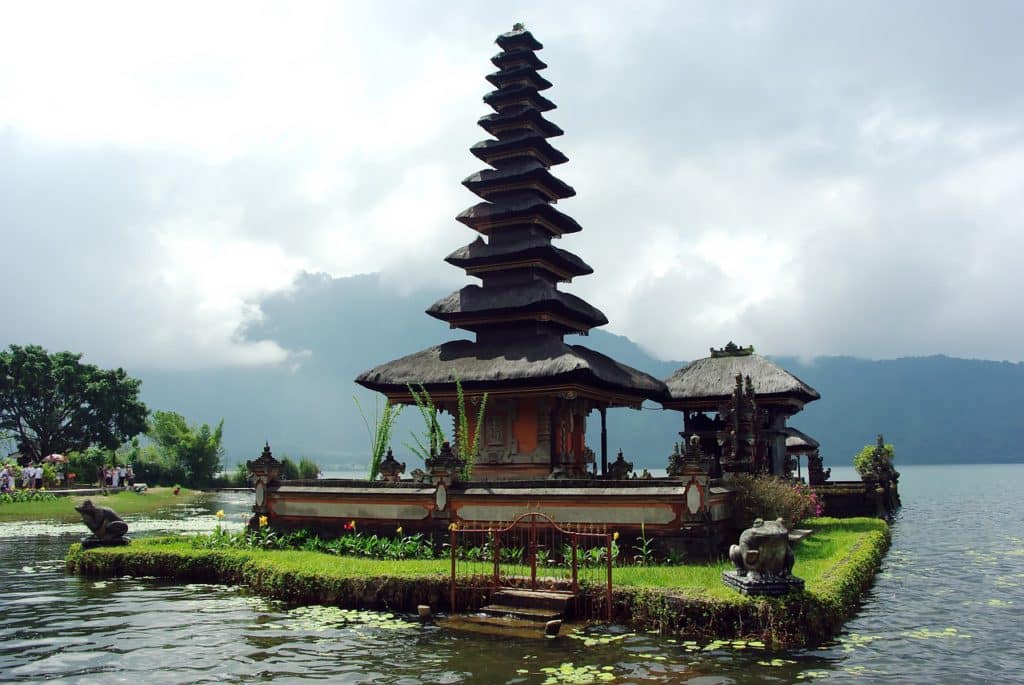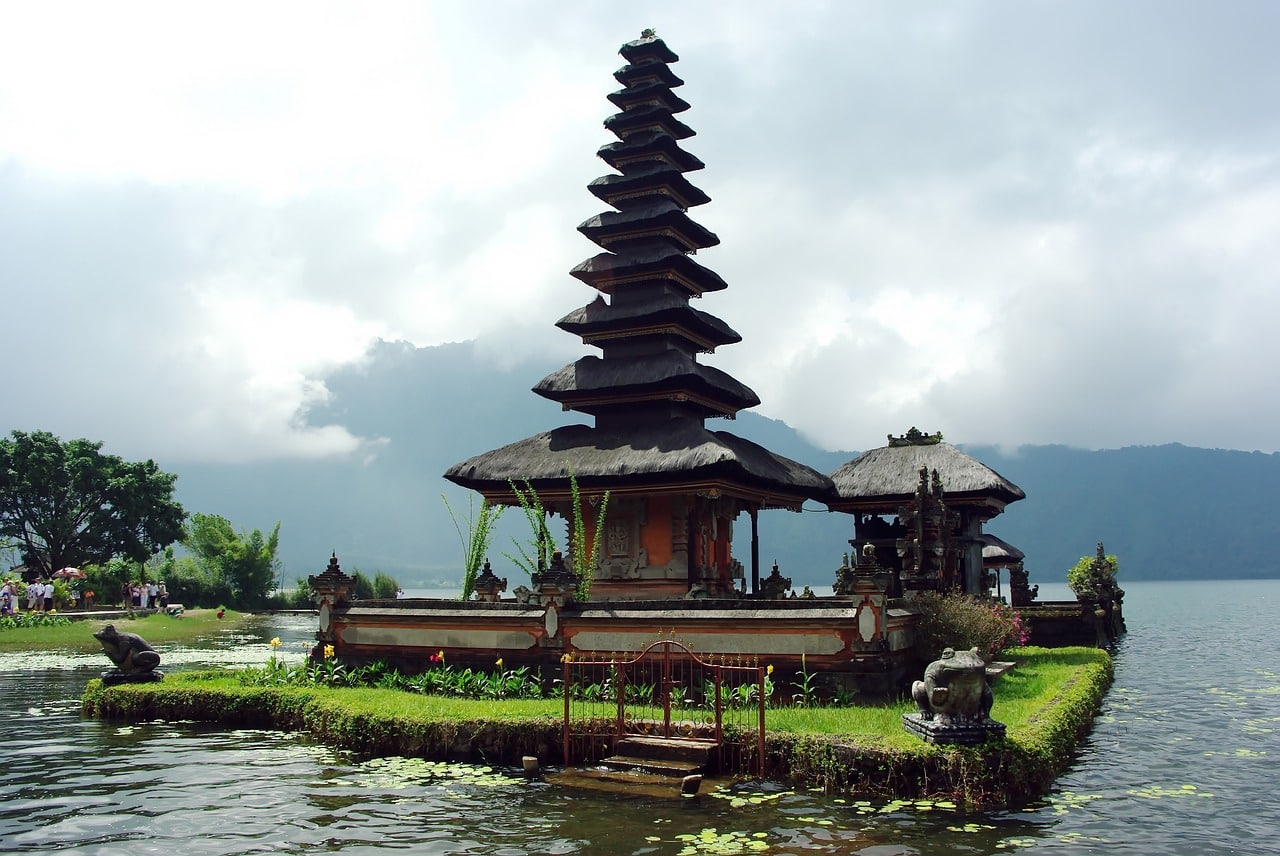 On the other hand, the chilled image is punctuated with a vivid and vibrant nightlife. The island offers quiet spots for mellow mindfulness, but should travellers seek it out, there is plenty of partying to be had too. Beachfront nightclubs, rooftop bars, and underground clubs go all night for travellers wishing to dance the night away. There should be something for every travellers' tastes, from the beach hut, backpacker-frequented bars with pool tables and reggae tunes to the swankier cocktail bars offering up EDM beats.
Honeymooning with Discova
Making the most of a honeymoon trip to Bali can seem an intimidating task for some newlyweds. At Discova, we have the knowledge necessary to advise the best places to stay, the best activities to do, and the best itineraries to help find a balance on this beautiful island paradise.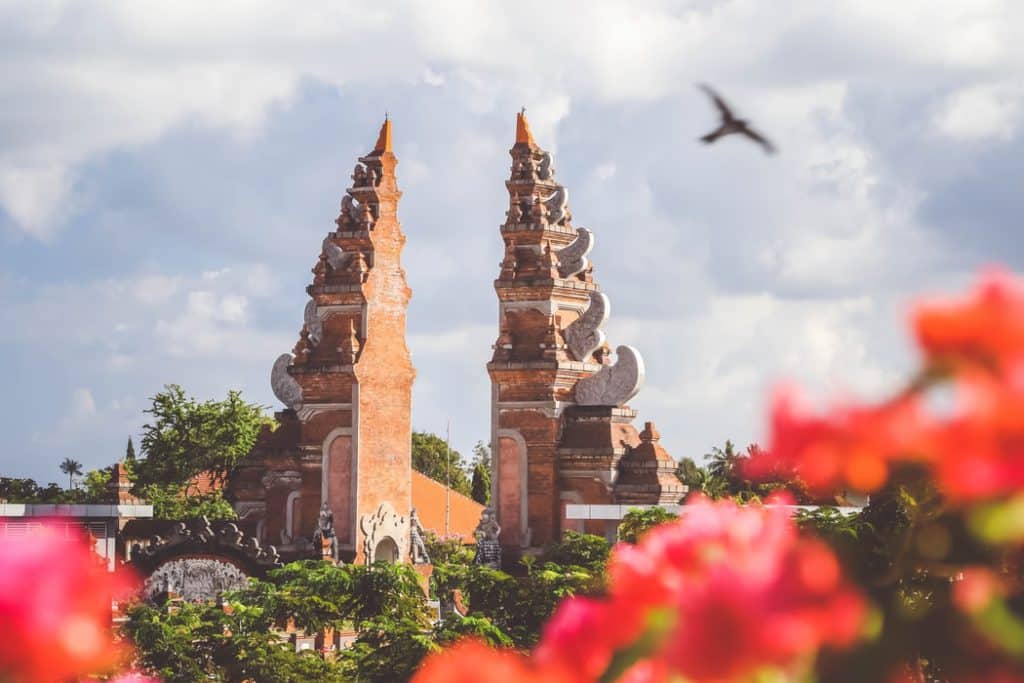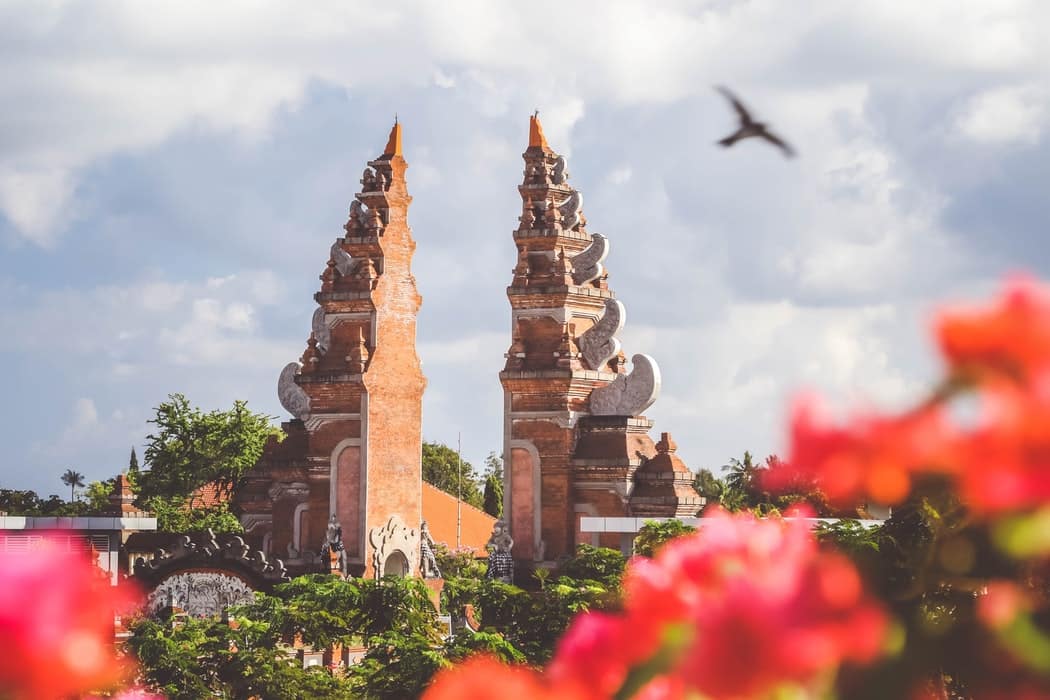 We have an inspiring range of products to satisfy any would-be honeymooners in Bali. For those post-wedding photo shots to cherish forever, couples can go along with a local professional photographer to all the picture-perfect spots on the island. The photographer will share their trade secrets to capture the best of the picturesque settings and visit these scenic locations at precisely the right time. Capture the famous Heaven Gate at Lembuyang Temple at sunrise, pose in the pools of the stunning Tirta Gangga waterfalls as the sunlight glimmers off the water, and see out the evening snapping the spectacular sunset at the beach.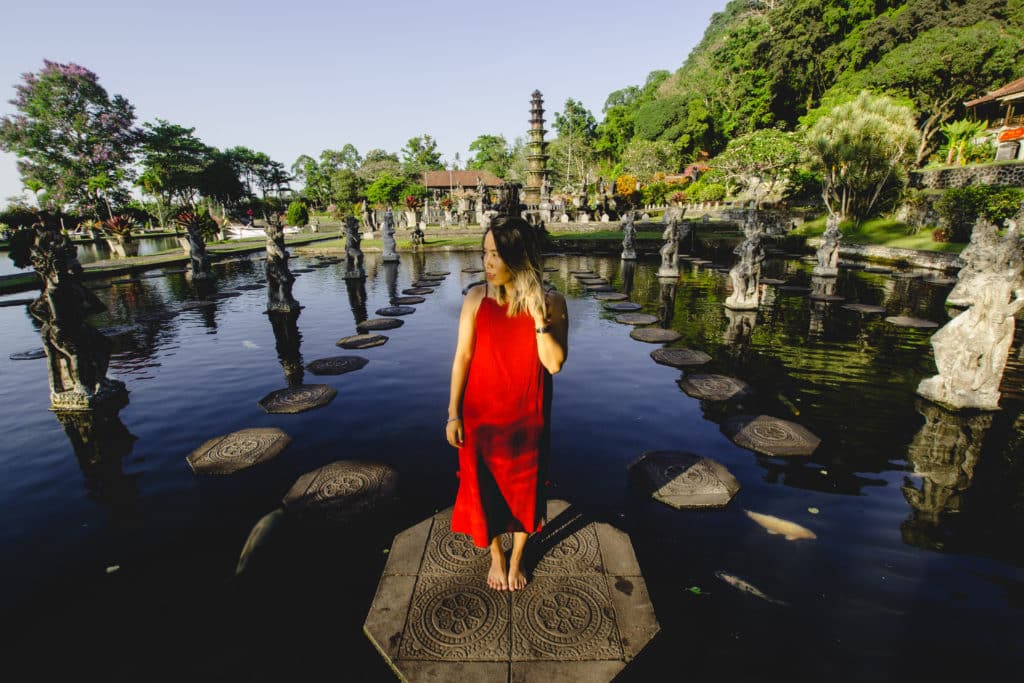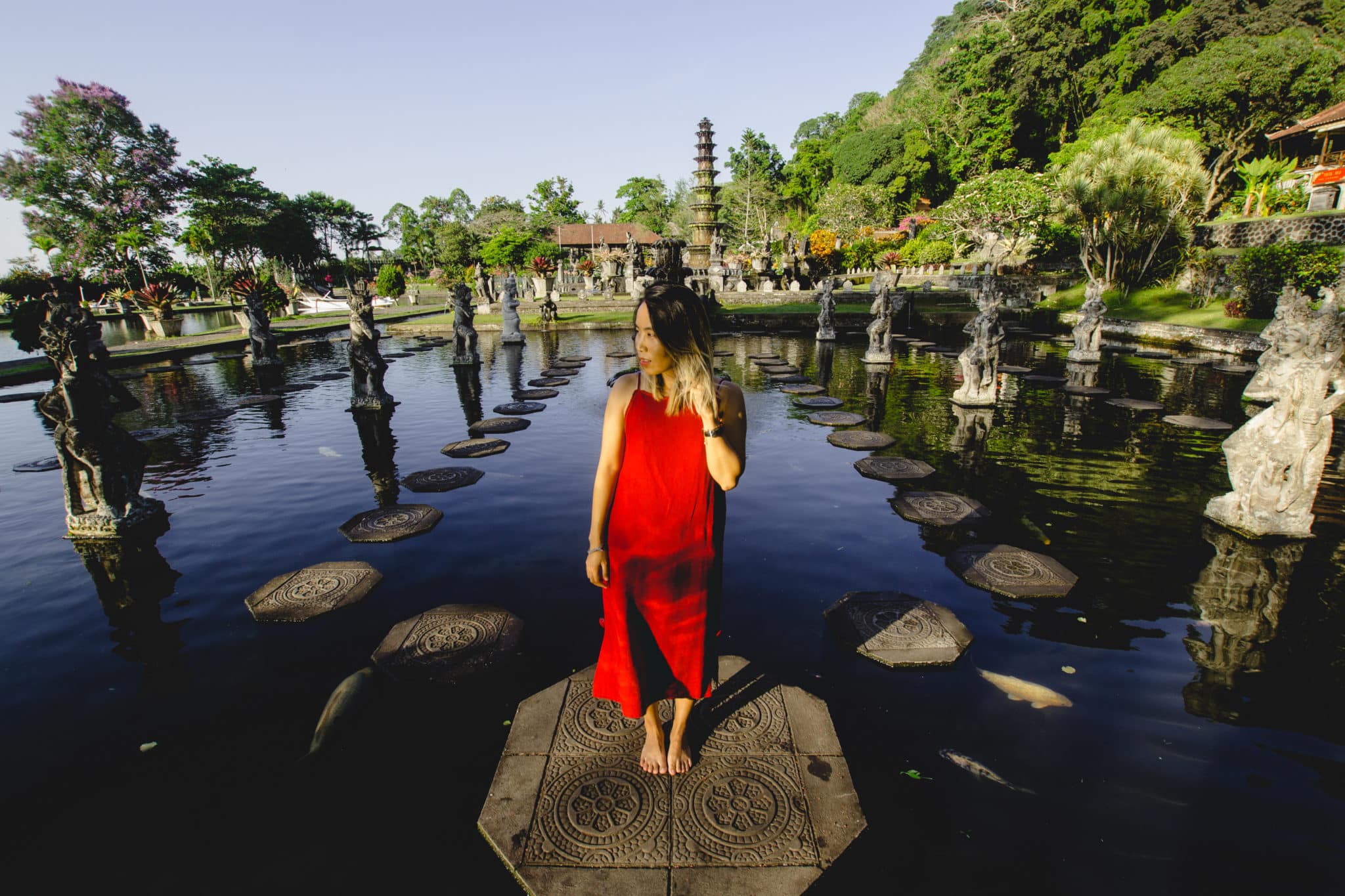 Alternatively, get a feel for the local life on the nearby island of Nusa Penida, often dubbed the most beautiful part of Bali. Just now appearing on more tourist itineraries, Nusa Penida retains its undiscovered feel for a true castaway island paradise aesthetic. On our tour, Discova will take couples to explore the rich, cultural life of the island with some traditional Batik weaving, a visit to a colossal underground temple, and an induction into the recovered traditional artform of seaweed farming.
Part of our Local Life product range, this trip gives couples the chance to socialise with our community and get real insights into the island life. To top it off, it would be a shame to not make the most of the surroundings as travellers are treated to some snorkelling and sunbathing time at an immaculate, secluded beach.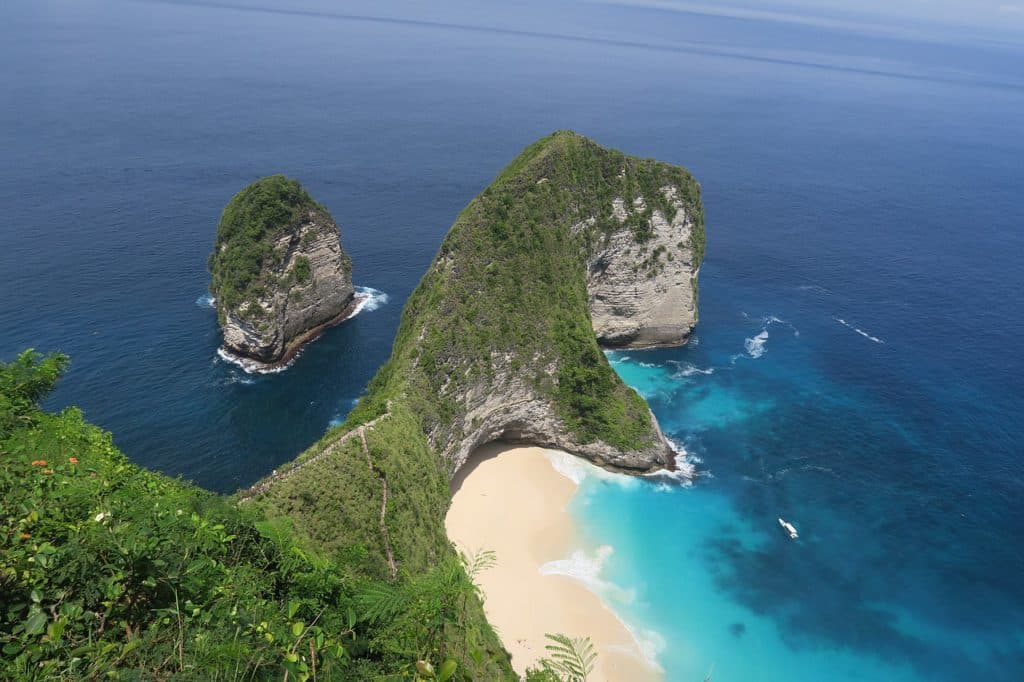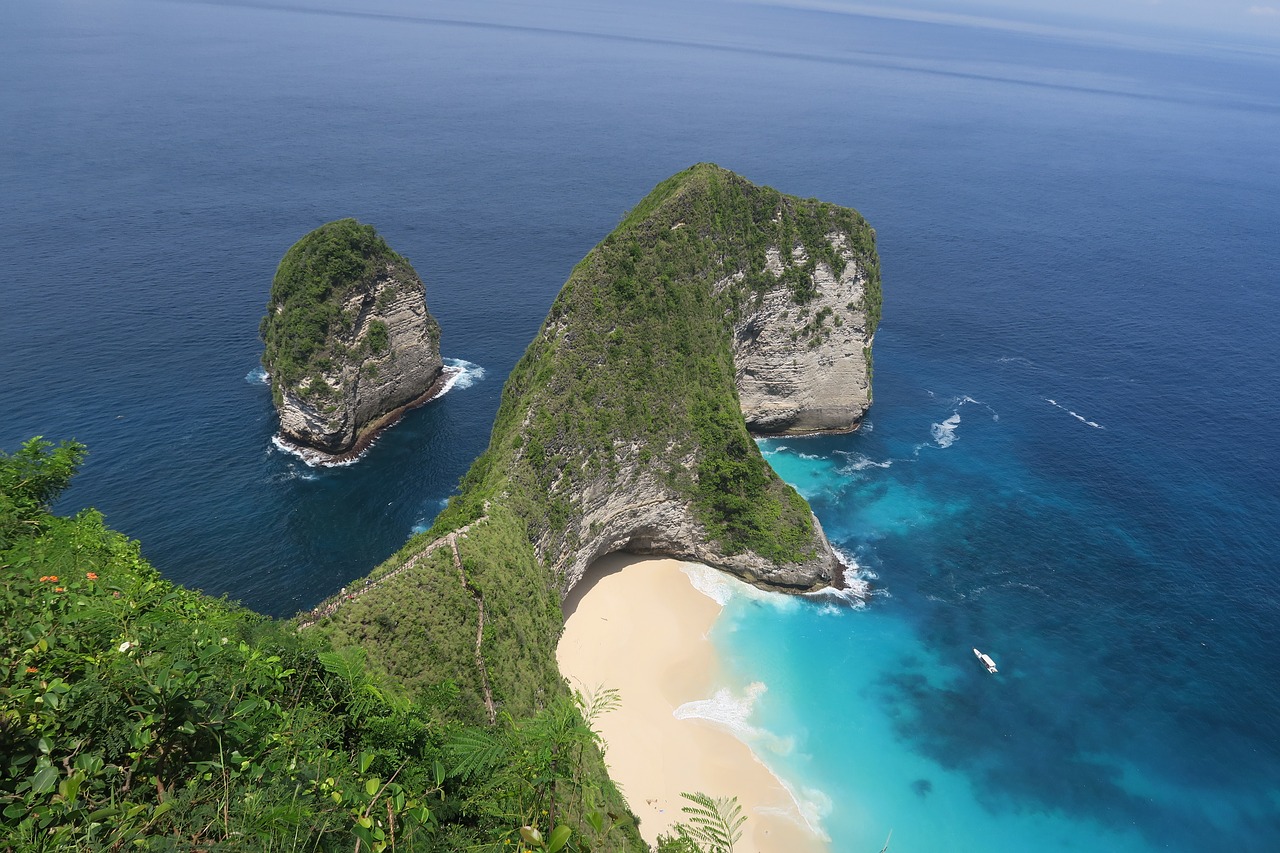 Just touching the surface of the products available, we are confident we have something for everybody at Discova. Check out some of our other tailor-made touring options for Bali and Indonesia, and have a look at our Indonesia destination guide below to see a sample of our fantastic product range. Here's to love, romance, and honeymooning in Bali in 2022!