With famous neighbours like Thailand, India and China, and a long history of separation from the rest of the world, food in Myanmar hasn't gained much love from travellers. In fact, many revert to "tourist-friendly" options, not knowing what to seek out, and leave disappointed.
Yet, food in Myanmar is incredibly varied, full of unique flavours and often healthier than other South East Asian cuisines. Let us guide you through the classic dishes of Myanmar cuisine so you can truly appreciate this important part of Burmese culture.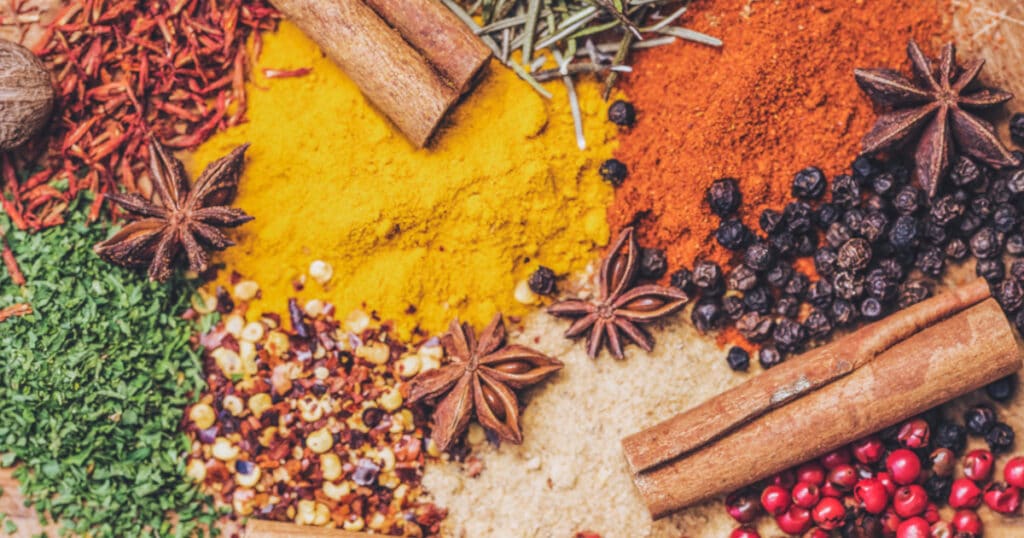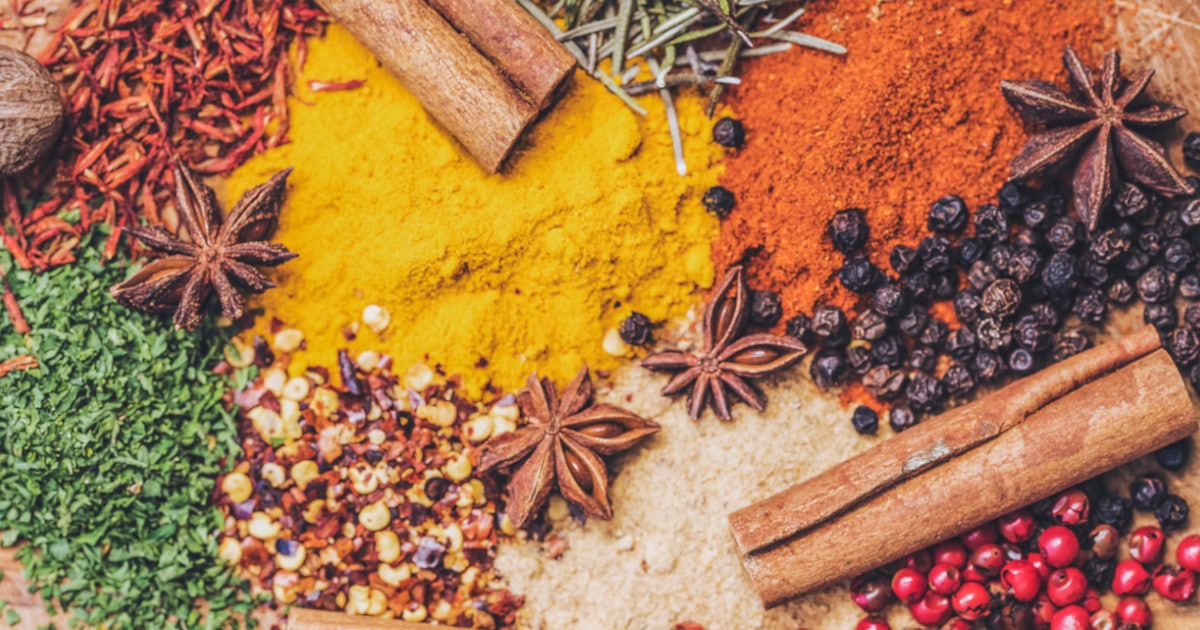 Salads
One of the joys of eating in Myanmar is the abundance of fresh and delicious salads on offer. In a region where rice and noodles form the bulk of most dishes, this is a welcome treat.
Our favourite is arguably the country's most famous dish, Tea Leaf Salad. Called "Laphet Thohk" in Burmese, this salad has a totally unique flavour. The pickled black and green tea leaves have a distinct, earthy taste that is perfectly balanced with lime, fried onions and fried garlic, while peanuts add an extra texture.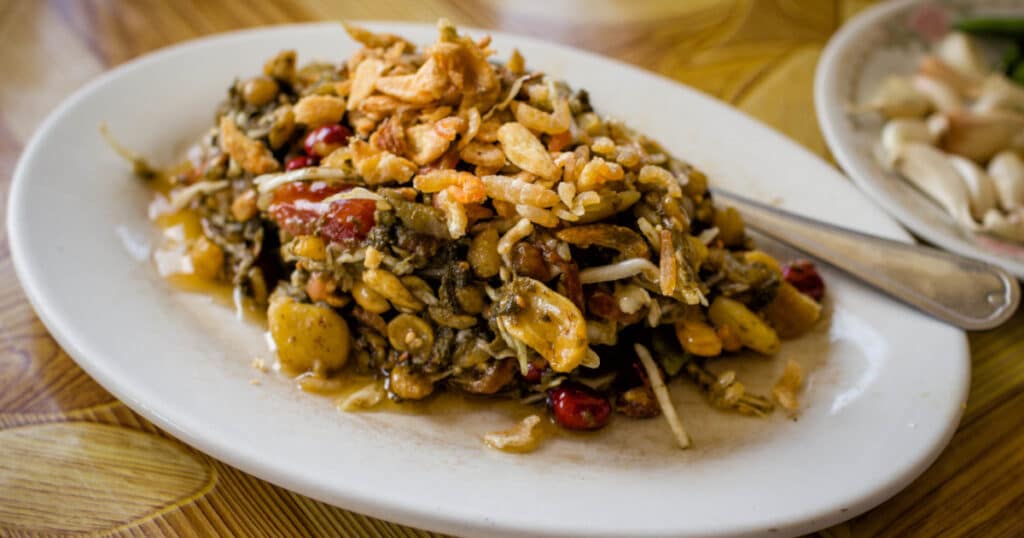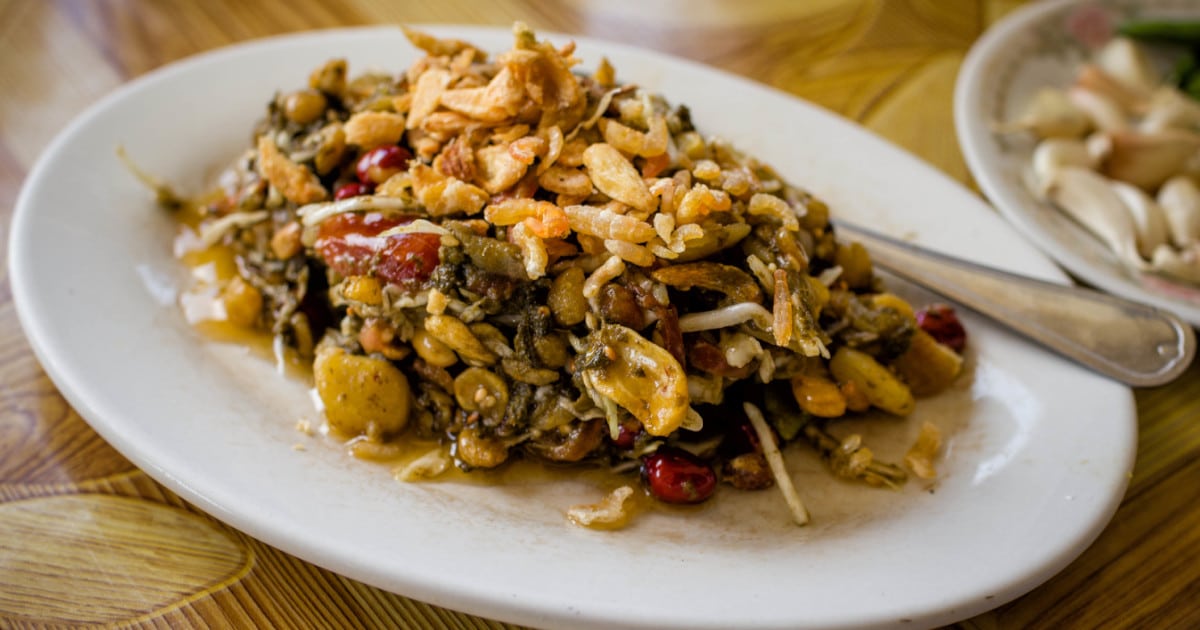 Another unique Burmese salad is the ginger salad, which is made with thin slices of ginger, peanuts and cabbage. Fresh ginger has a very strong flavour but this dish is surprisingly well balanced.
Other classic salads, found in even the smallest towns, are tomato salad, noodle salad, papaya salad and avocado salad. The first three are flavoured with lime, peanuts and chili. If you struggle with spice, make sure to speak up as most recipes are generous with the heat!
We suggest ordering a variety of salads to accompany noodle and rice dishes, and if you see a different variety not listed here then give it a try and let us know!
Burmese Curry and Samosas
The Indian influence in Myanmar is clear and for those who love Indian food, you are in for a treat. High quality traditional Indian restaurants can be found throughout the country, albeit at a price a little higher than classic Myanmar food. On the other hand, samosas are available in tea houses and on plenty of street corners for as little as 10 cents!
You'll also see Burmese curry on offer. The local style of curry is quite mild and usually has a rich and oily sauce with tender, slow cooked meat.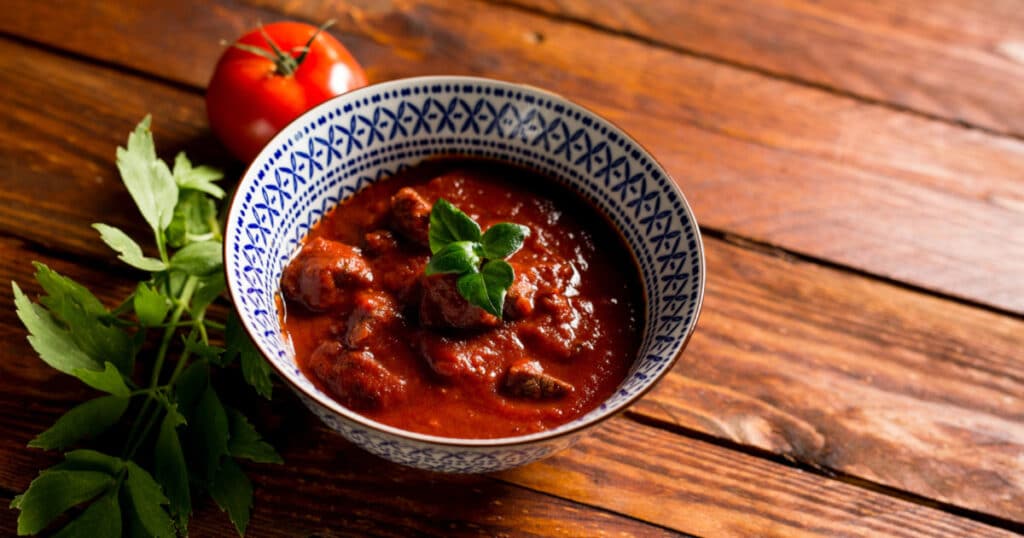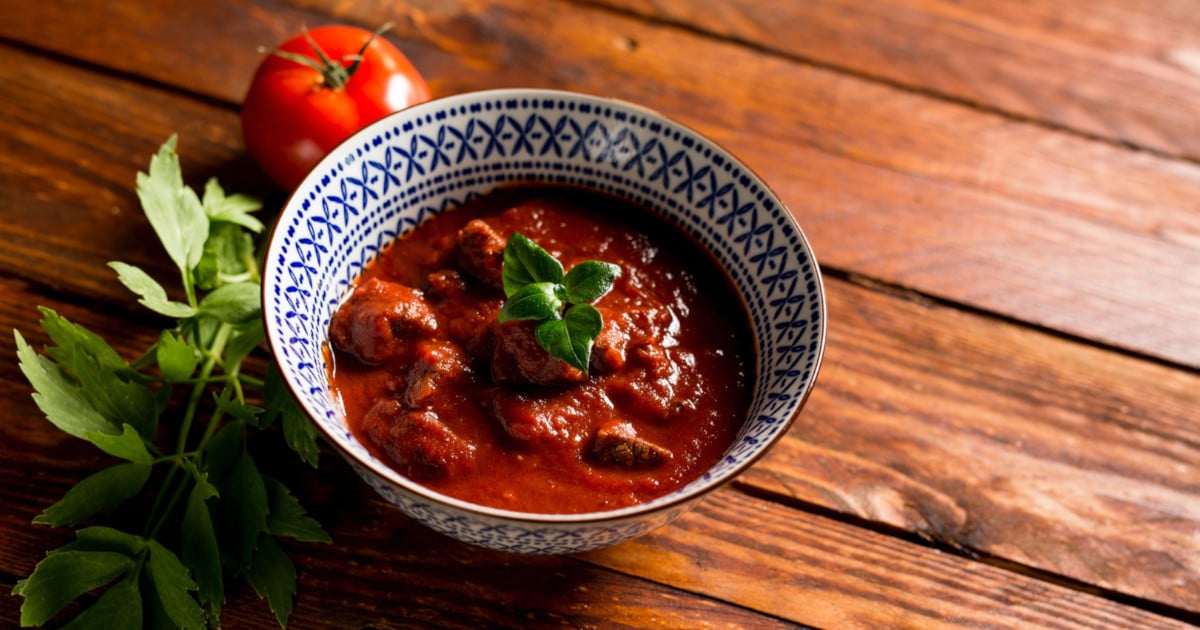 Mohinga
The unofficial national breakfast of Myanmar is one of those dishes that tastes much better than the recipe sounds. A very light curried fish broth is served over rice noodles with a deep fried fritter chopped up on top. Flavoured with coriander and often served with an egg, this is an incredibly filling dish with a mild, savoury taste.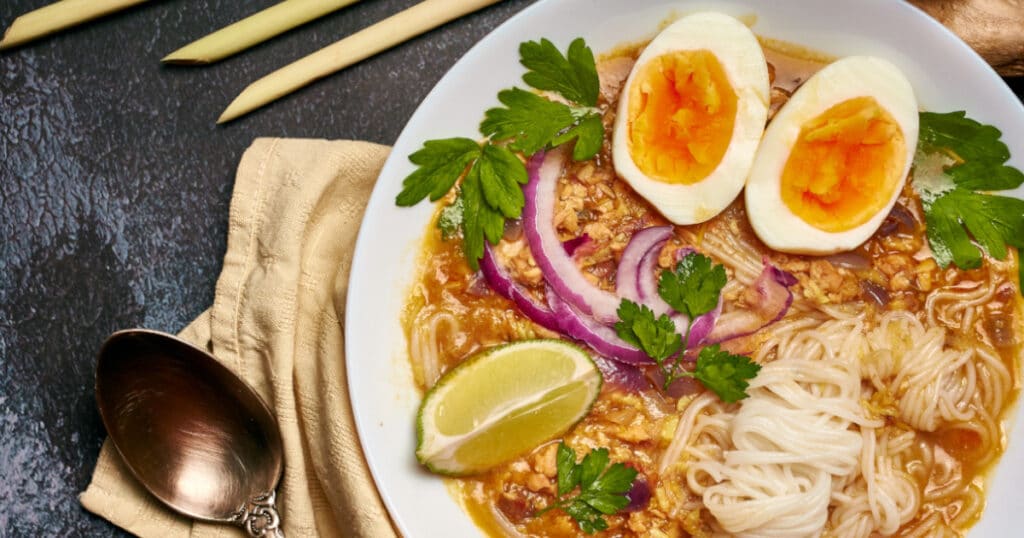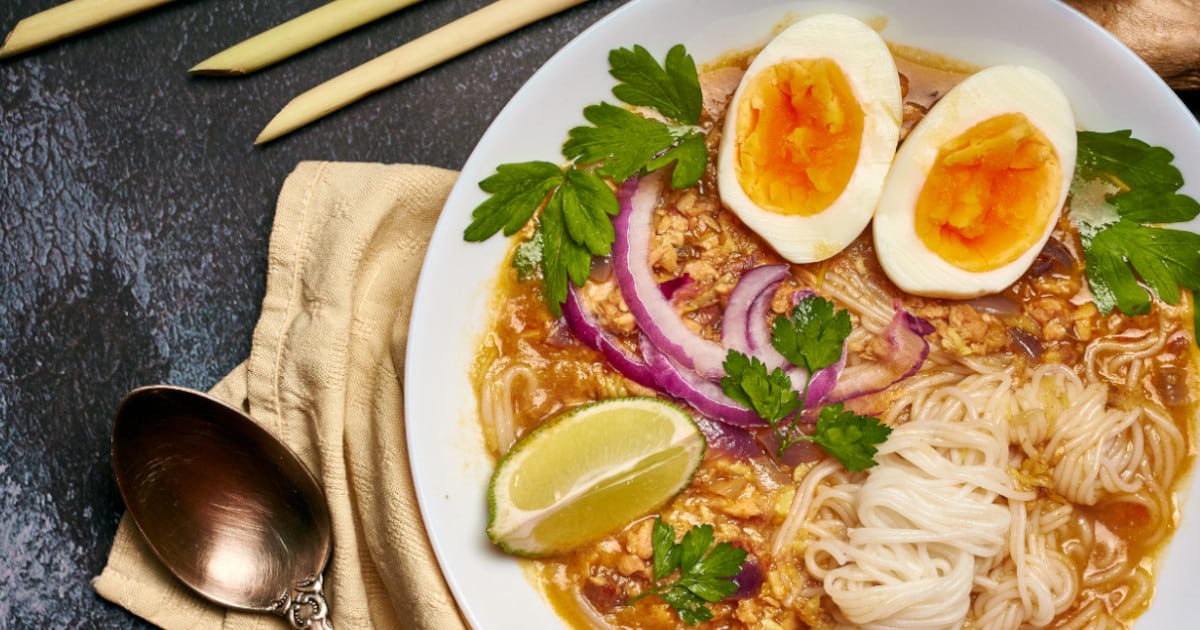 Shan Noodles
This is another classic breakfast dish that is also served throughout the day. Sticky, hand-cut rice noodles that have been kneaded in tumeric oil are served in a savoury broth with a little ground meat, peanuts, onions, fried garlic and strips of mint. A hot chilli paste is served alongside the dish to add your own heat level.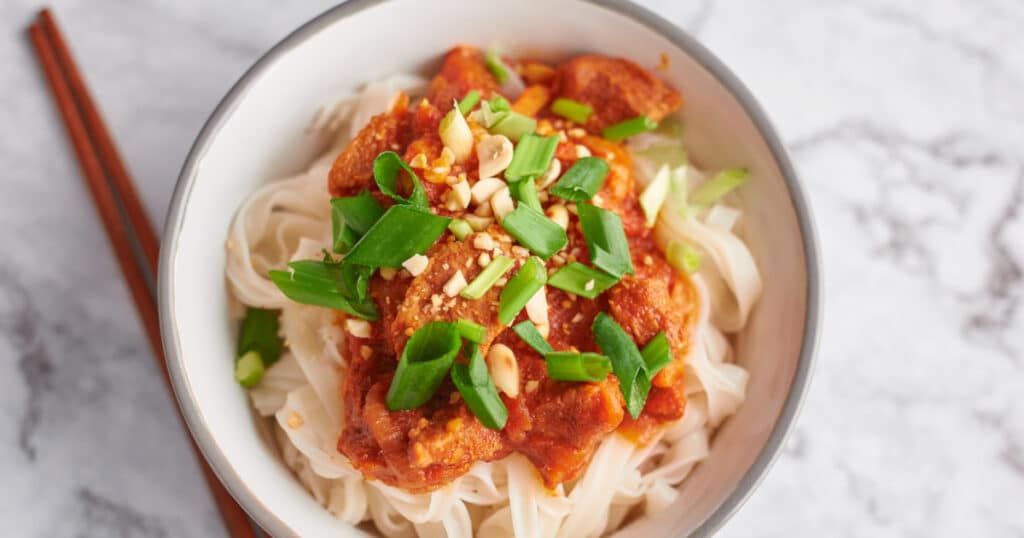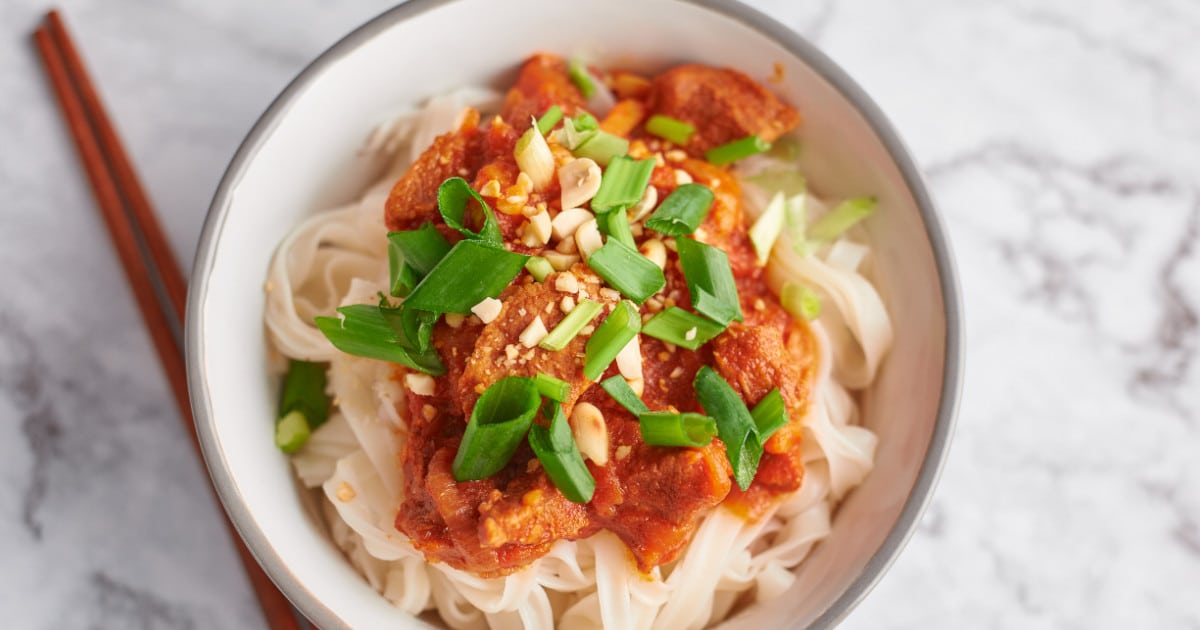 Has our quick guide to must-try food in Myanmar got your stomach rumbling? Talk to Discova's destination experts today to get more ideas for seeking out delicious Burmese cuisine in the "Golden Land".