Following on from our piece last week covering northern Vietnam and the fantastic experiences available for travellers, we felt that we couldn't move on from Vietnam without heading south.
Similar in theme to northern Vietnam, we often neatly package the south as being beautiful countryside with a handy bustling metropolis as a focal point. Whereas the north has rugged, mountainous landscapes, the south is known as the rice bowl of Vietnam comprised of mellow endless rolling rice fields. The vibrant, non-stop action of Hanoi in the north becomes the urban energy of Ho Chi Minh City in the south.
Of course, this way of thinking may be helpful, but it's worth exploring this comparison a little further to avoid any oversimplification. Southern Vietnam offers different and unique experiences for travellers, not least the possibility of a post-pandemic escape to South Vietnam's many glorious beaches. Let's dive in with some help from our experts on the ground.
Ho Chi Minh City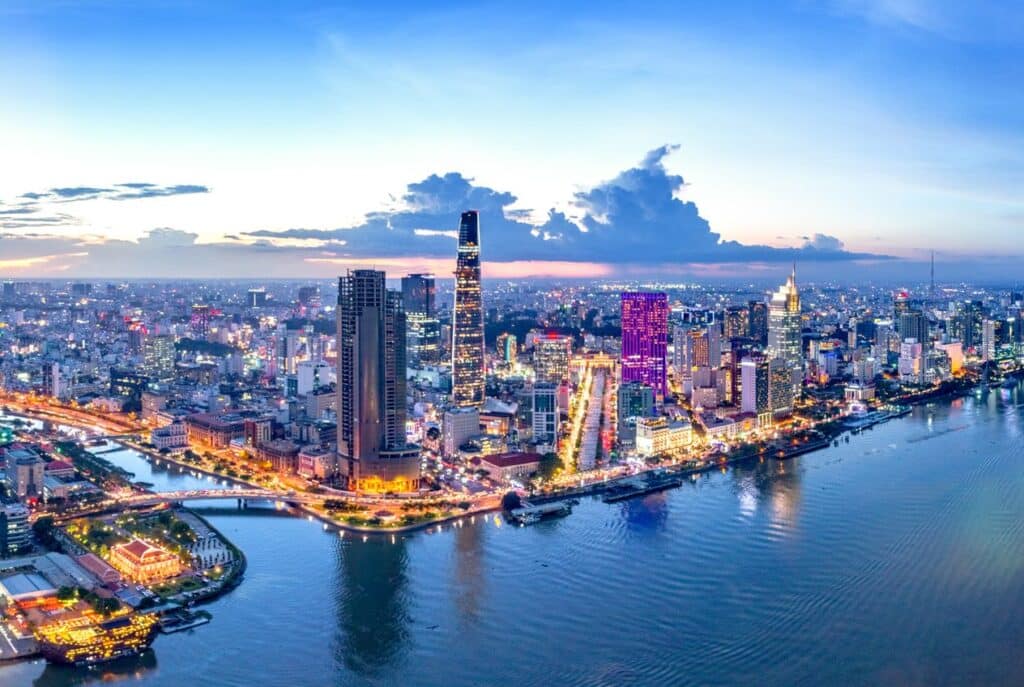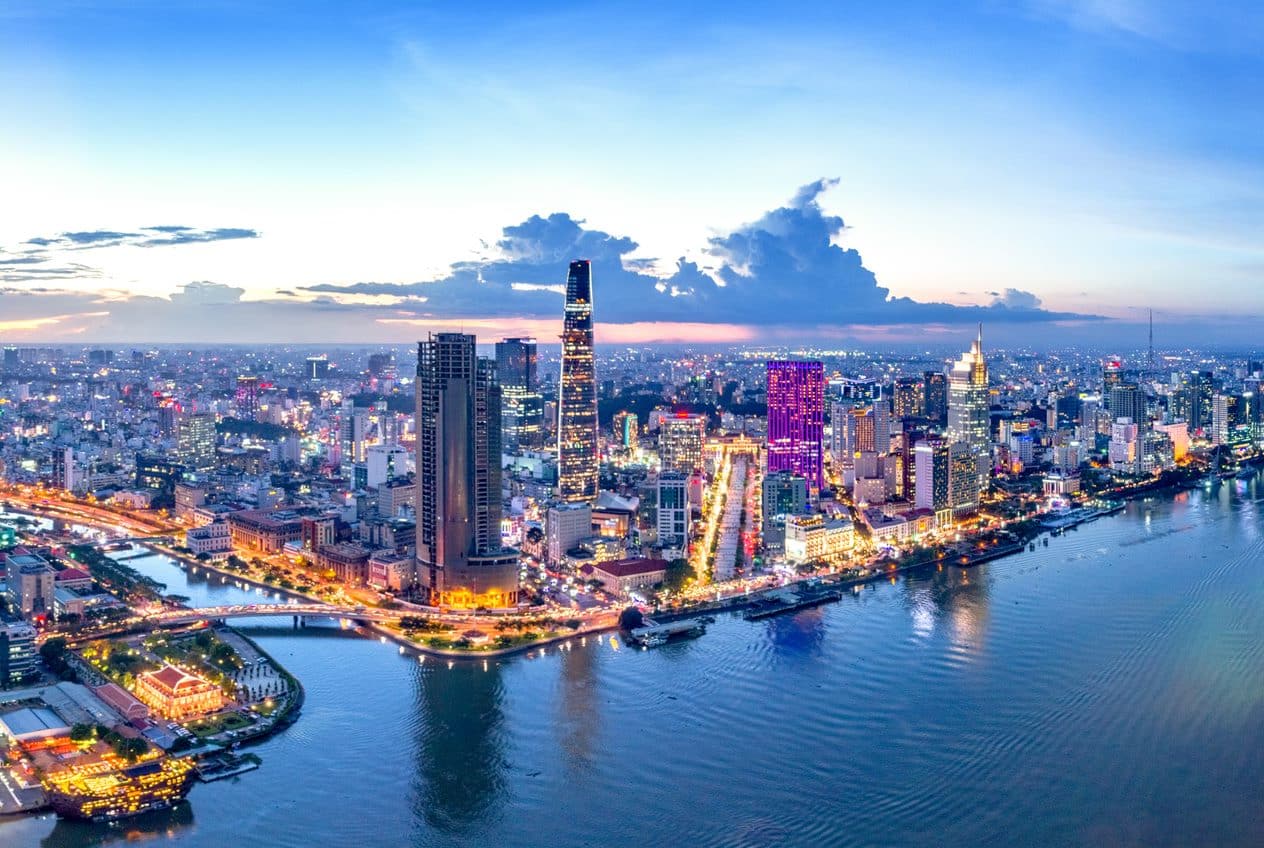 Ho Chi Minh City, previously Saigon, is Vietnam's largest and most populous city. It is rapidly modernising, resulting in the compelling juxtaposition of the historical relics of a bygone colonial era with contemporary skyscrapers and business plazas.
Visitors to the city should experience both aspects of this destination, taking in the swanky cosmopolitan cocktail bars while simultaneously exploring the city's past. At Discova, we have opportunities for visitors to delve into both elements.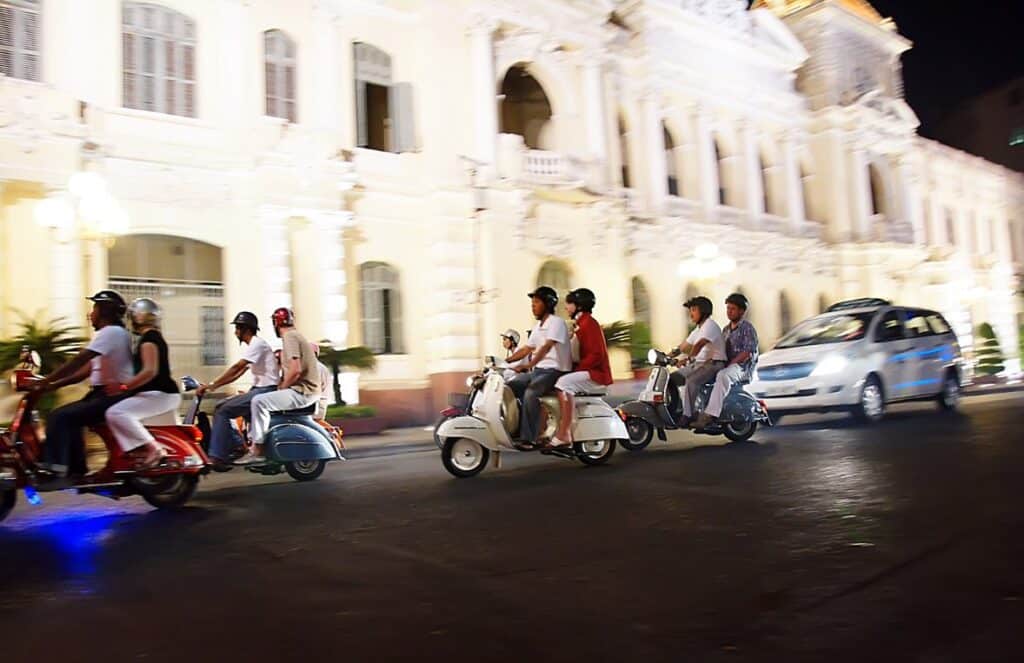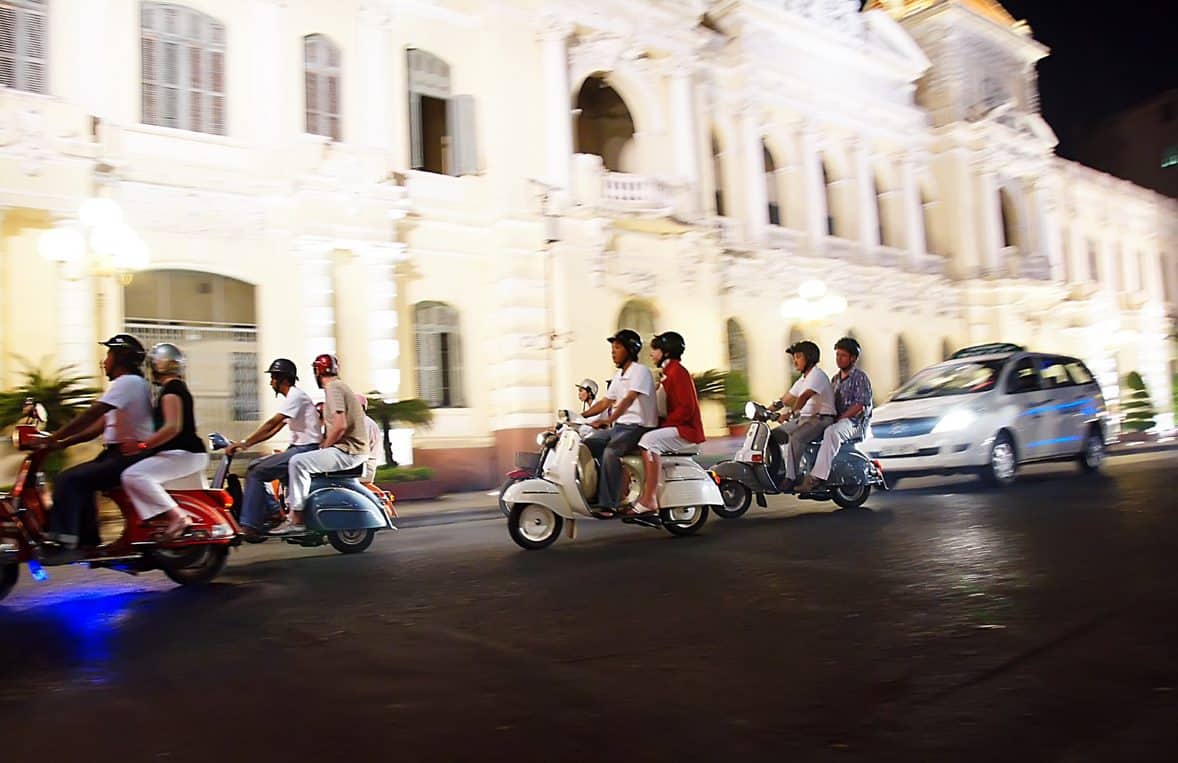 With our Saigon craft beer tour, travellers take a ride on a vintage Vespa through the bustling HCMC streets, sampling beers and sampling modern Saigon life at the same time. The craft beer scene is burgeoning in Saigon, with a plethora of brands gaining recognition, and visitors can learn about the processes and methods that go into creating these unique tastes. On our Story of Saigon tour, travellers are treated to a tour of all the significant landmarks and buildings. Travellers track the transformation the city has undergone in the process. A historical highlight of this tour is visiting the War Remnants Museum, documenting the tumultuous times of war in 20th century Vietnam as well as the aftermath of the conflict – a harrowing experience that encourages reflection.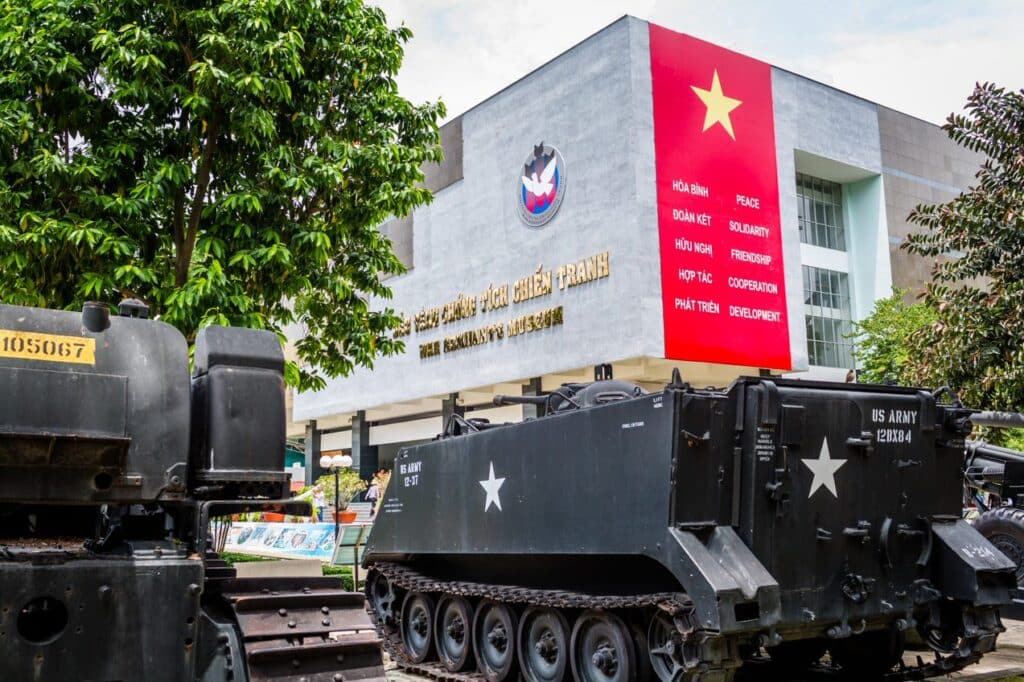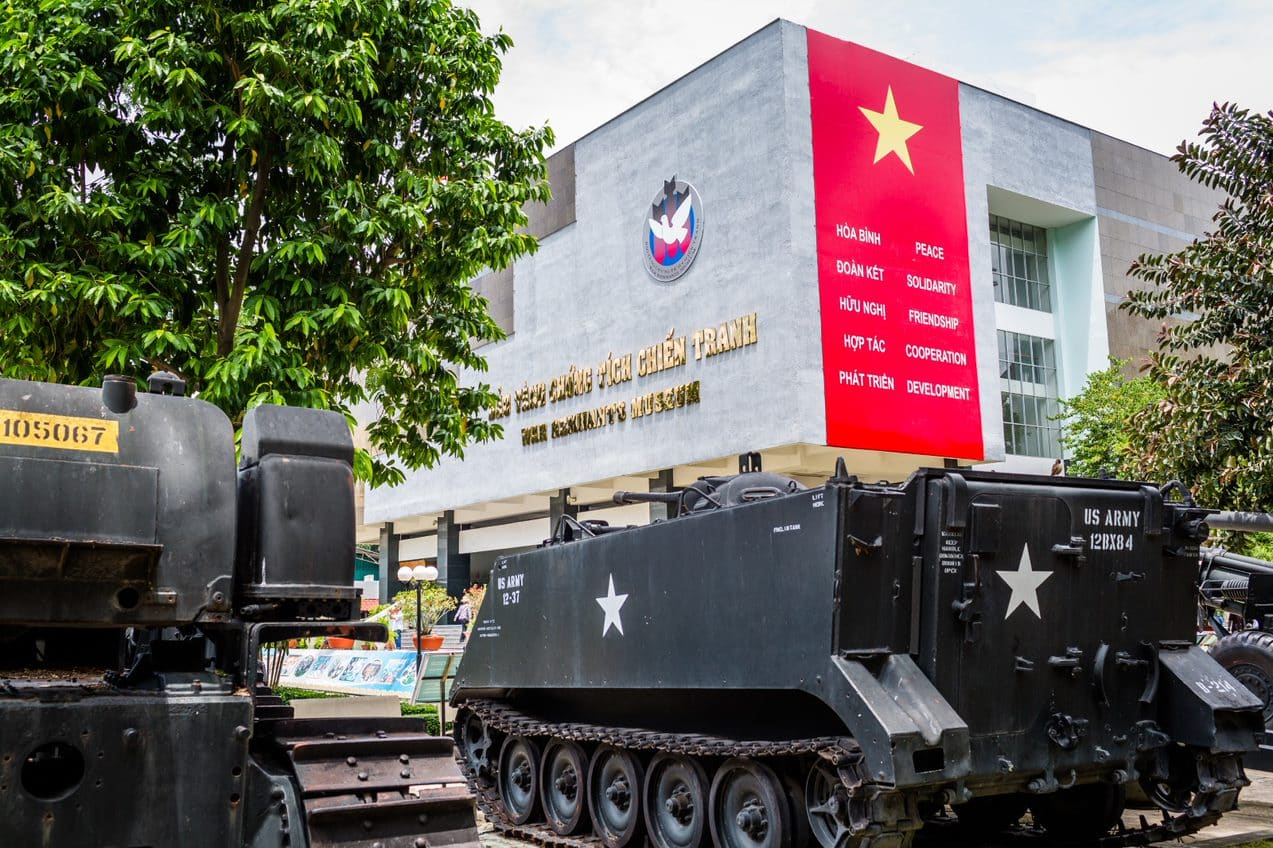 Insight from our Expert, James Duquette, Partner Experience Manager and Saigon Resident
"My Favourite spot in the city must be the HCMC Fine Arts Museum. It's set in two fascinating old colonial buildings. One of them was built by a wealthy local and is a fusion of colonial and Chinese styles. It's truly a gorgeous setting to have a stroll, and I enjoy wandering the many halls. You often see couples taking their wedding photographs there, or films or camera crew as it's a great backdrop. The art might not include any Renoir or Picasso, but I think local art offers a valuable insight into the Vietnamese perspective. Looking at the things that artists choose to focus on over the years can tell you a lot."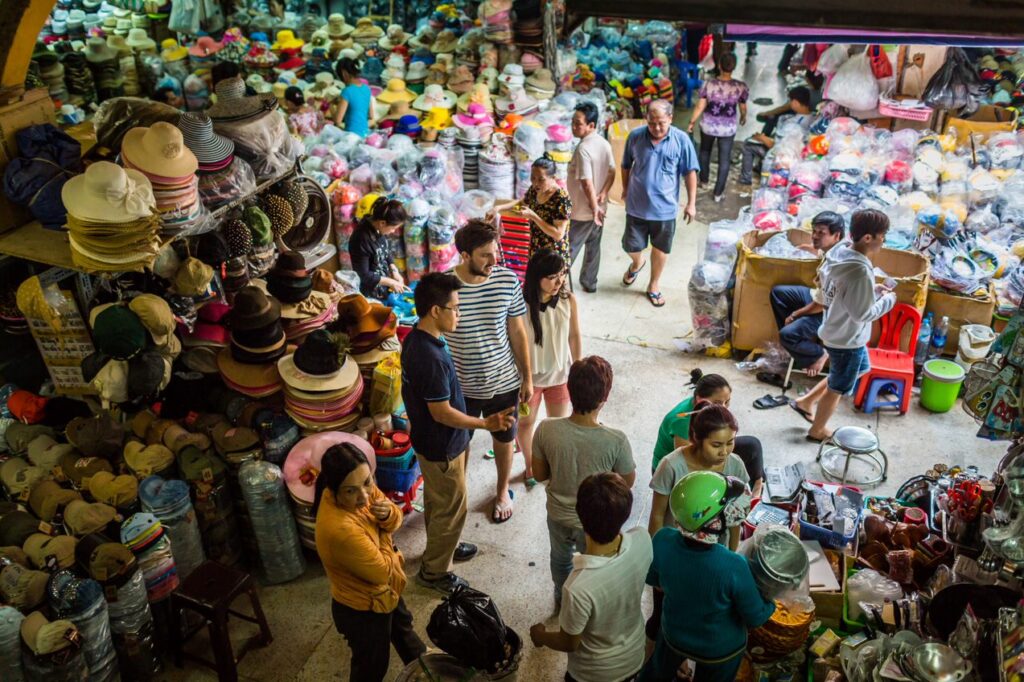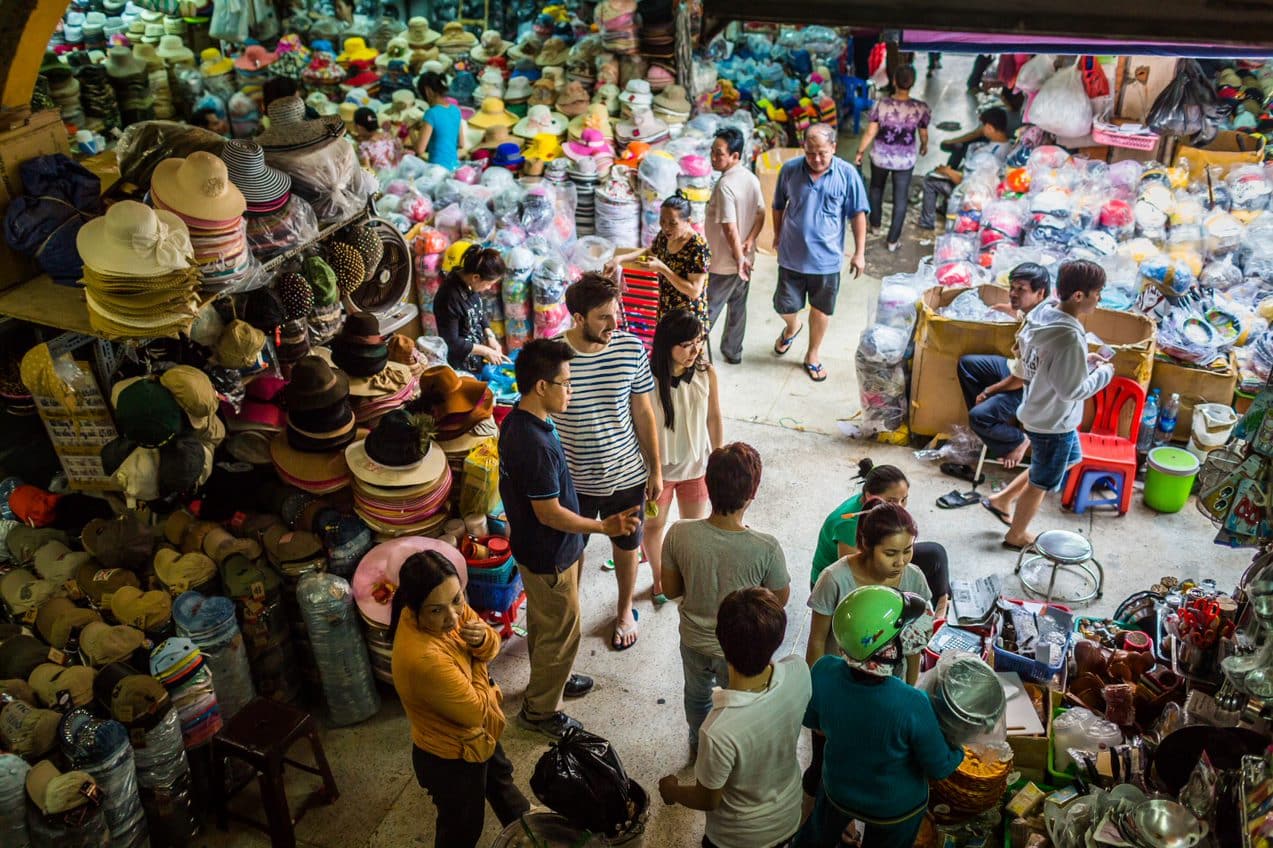 "For food, I don't recommend a particular dish, but a type of dining – vegetarian! There's a fantastic range of vegetarian and vegan restaurants. You can find yourself surprised by your fellow diners as often they may be a group of nuns or monks. Temples often have a restaurant attached, and they serve a great range of traditional Vietnamese vegetarian dishes to try."
"Sometimes, I like to get away from the hustle and bustle a little bit. I usually ride my bicycle down to the Can Gio biosphere. It's a nature reserve with all sorts of wildlife and gorgeous scenery. You can also see the seaside and do a bit of swimming. To get to this area, you cycle through a long stretch of farmland where most of the herbs for HCMC are grown – it makes for a very fragrant ride!"
Only touching the surface, Saigon is an intriguing destination with many avenues of exploration. From the wildly colourful Chinatown to the raucous backpacker bars and clubs to be found on Bui Vien Street, there are plenty of differing experiences to be had in this city in transition.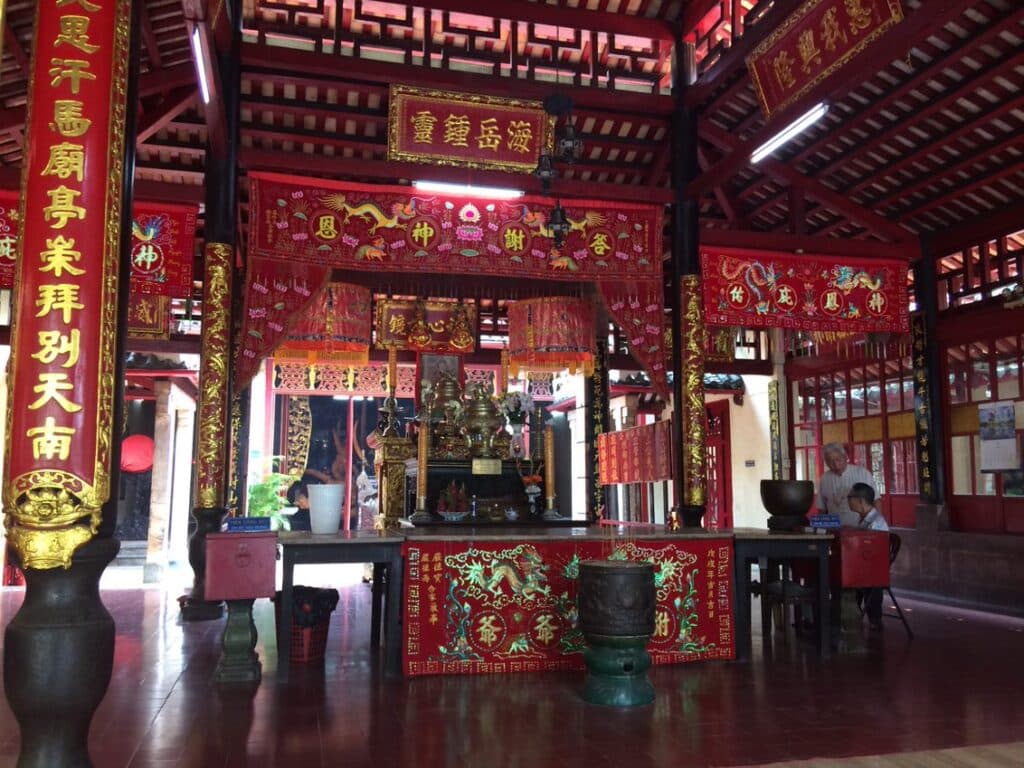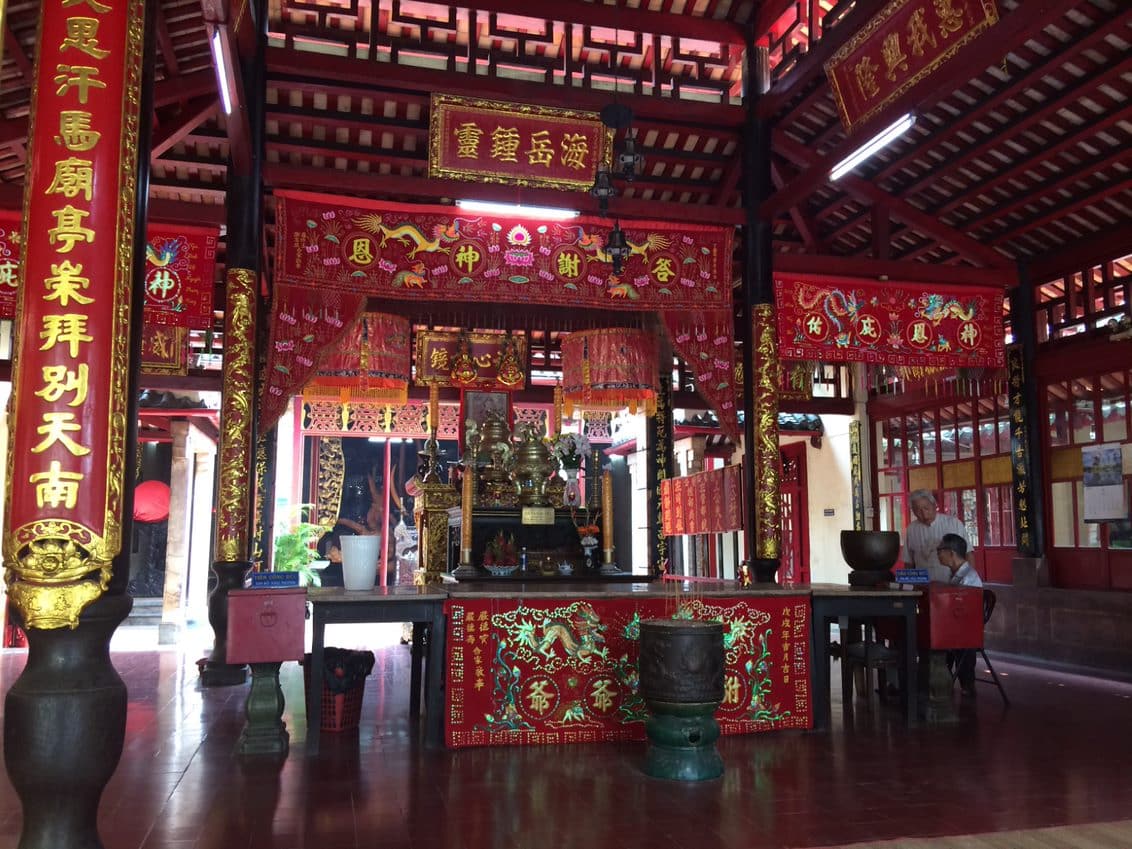 Away from Ho Chi Minh City
Beyond Saigon, the south of Vietnam offers a coastline dotted with beautiful beach destinations while the Mekong Delta provides travellers with a labyrinth of rivers and rice paddies to explore. There are also other opportunities to discover Vietnam's traumatic past.
Beautiful Beaches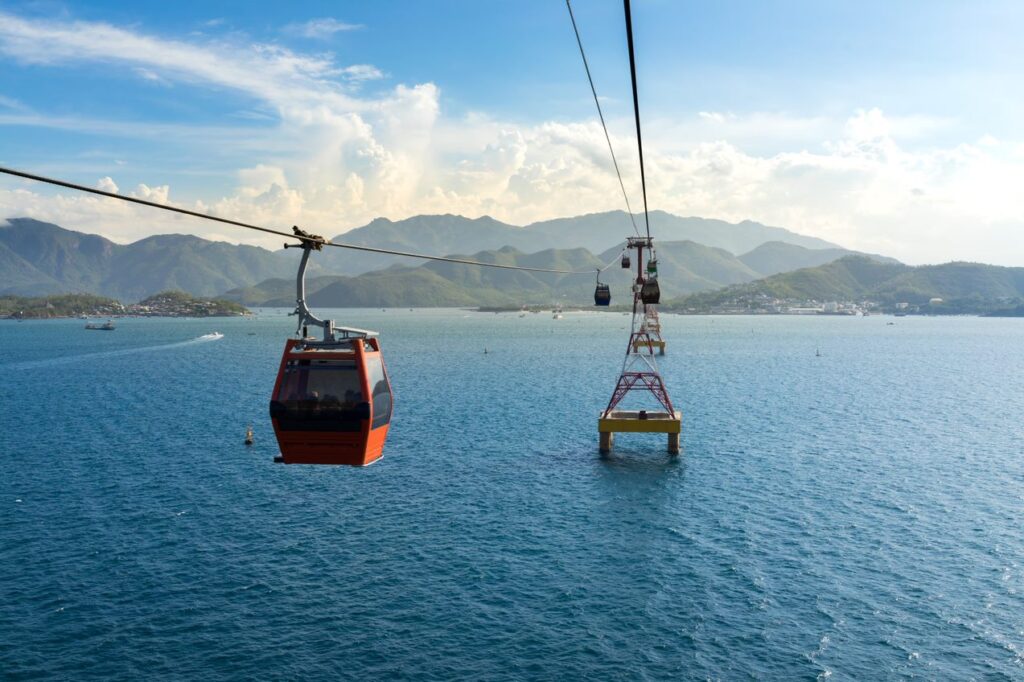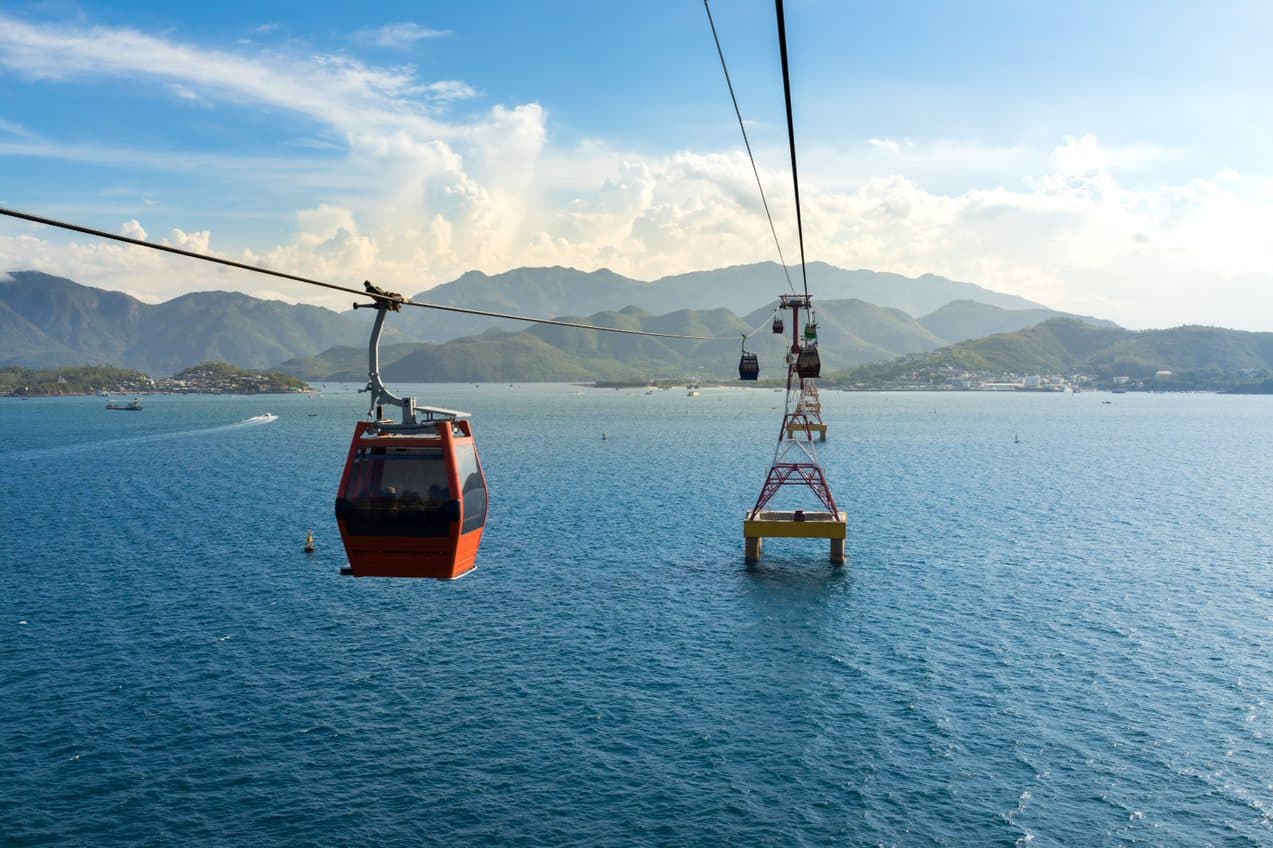 Perhaps Thailand rightly holds its reputation as a beautiful beach holiday destination, certainly a frontrunner at the forefront of people's minds when considering a beach holiday in South East Asia. However, southern Vietnam is rising in popularity and gaining recognition with some incredibly idyllic and relatively unspoilt beaches along its southern coast.
The island of Phu Quoc offers classical tropical island paradise scenery, with the 20km stretch of Long Beach that spans the west coast a highlight. With swaying coconut palms and plenty of open space on the pristine sands, it's perfect for the timeless beach activities of swimming, sunbathing, and sunset-watching.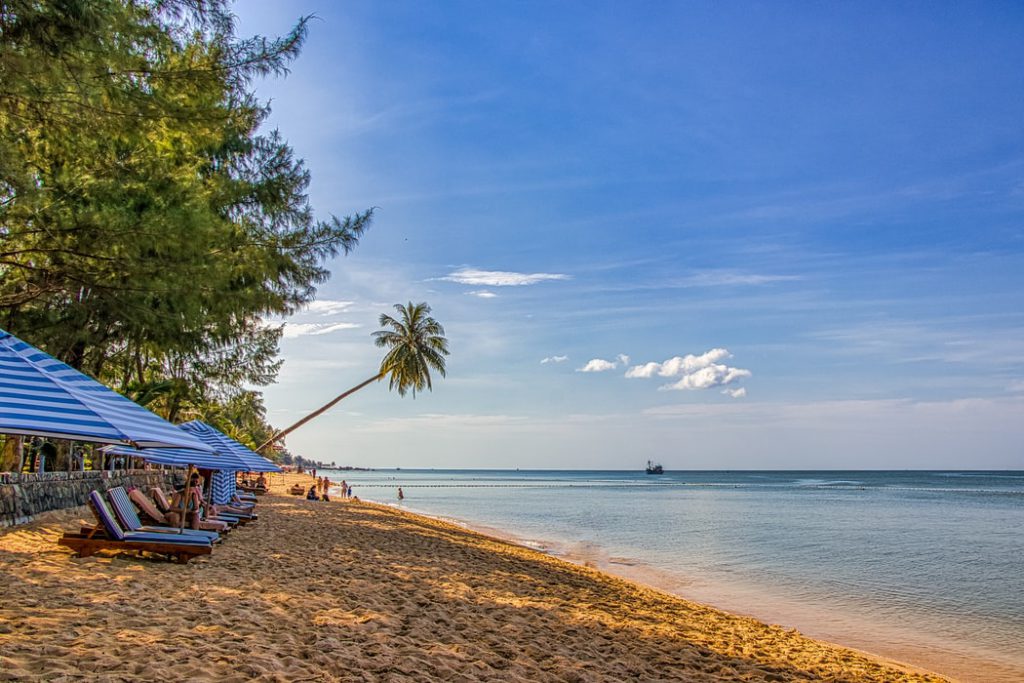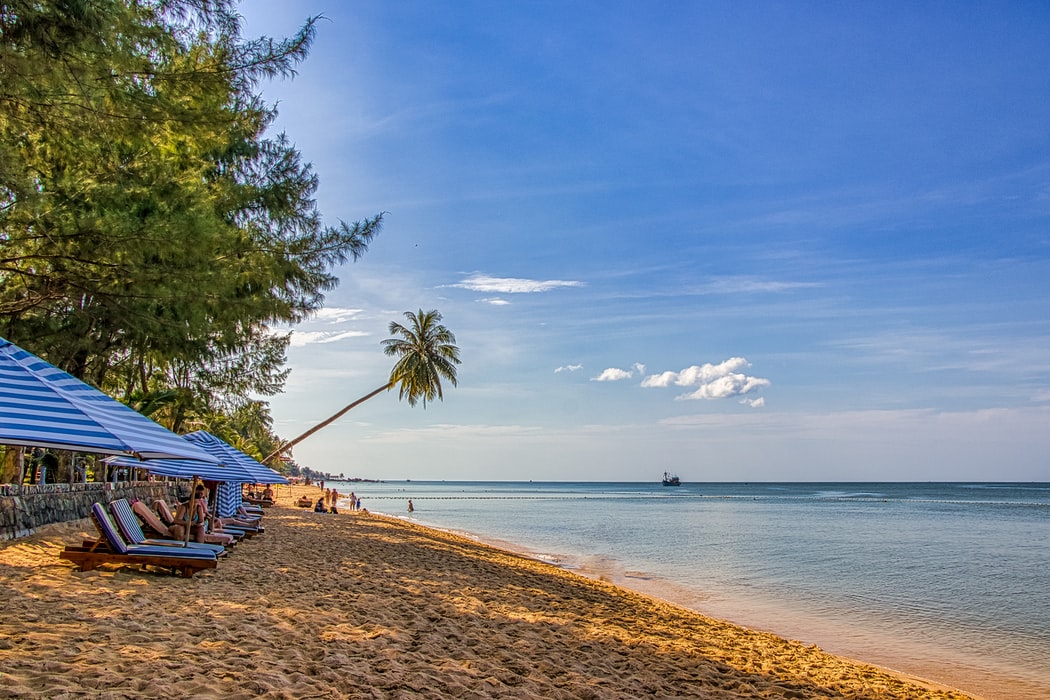 At Discova, we give travellers the chance to explore Phu Quoc with a half-day tour that goes beyond the natural beauty of its beaches. The tour embraces history with a trip to the island's infamous wartime prison, before learning about the significant pearl-harvesting trade of the island. Furthermore, visitors are also treated to a temple visit on the east of the island, a wonderful location overlooking the Gulf of Thailand. We finish up the trip with a visit to a wine factory, perhaps setting travellers up with plenty of time to enjoy a sleepy afternoon on the beach.
Elsewhere, Nha Trang is a delightful south coast city considered to be the south's premier beach destination – watersports can be found here with waters that can be quite choppy. The 6km stretch of City Beach is lined with restaurants, shops, cafés, and unusual modern sculptures.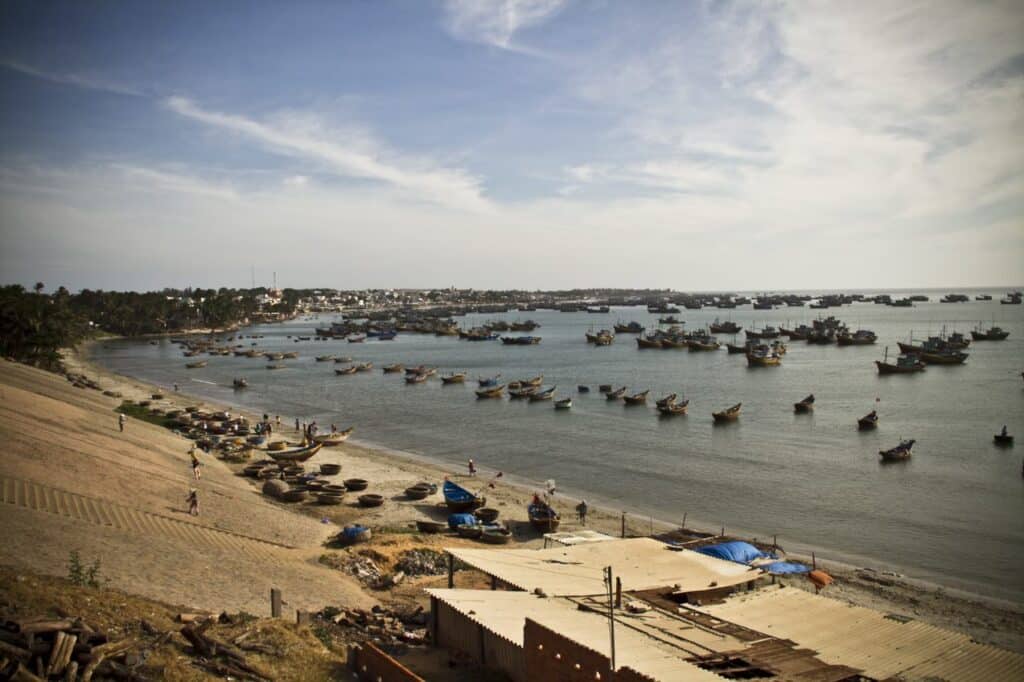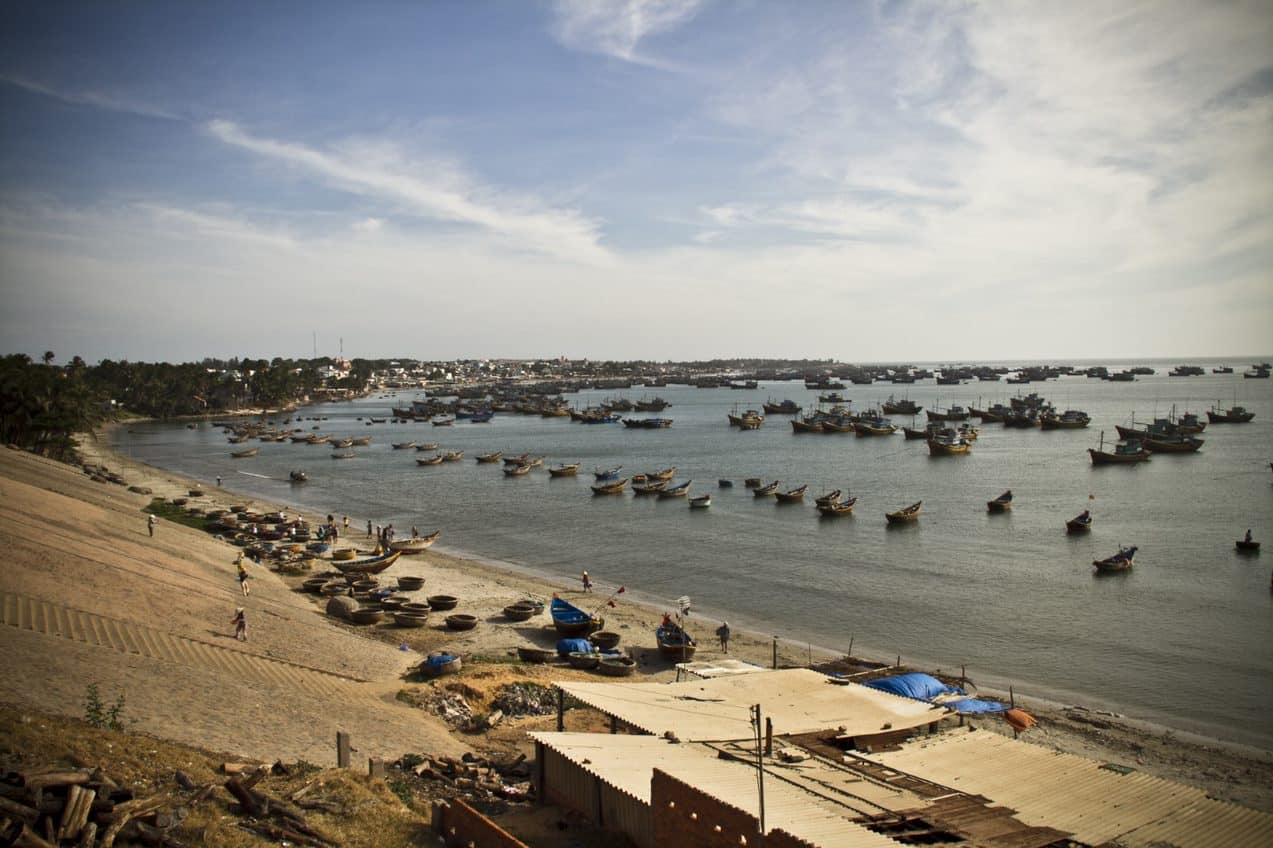 All along the southern coast, there are other more secluded beaches and coves offering peaceful days spent in the endless sunshine. From the beautiful sunset and turquoise waters best viewed from Ca Na's overhanging cliffs to the mysterious wildness of Co Thach beach, there are bountiful opportunities for travellers who are sure to find an option that suits.
Cu Chi Tunnels
A popular day trip from Ho Chi Minh City, Discova offers travellers the chance to travel by speedboat to visit this remarkable historical site. The Cu Chi Tunnels are a network of underground tunnels that essentially comprised a city for the Viet Cong soldiers during the Vietnam war. The guides at this historical site are all war veterans themselves, sharing their incredible stories of what life was like for them during the conflict, and how they coped with the incredibly challenging conditions underground.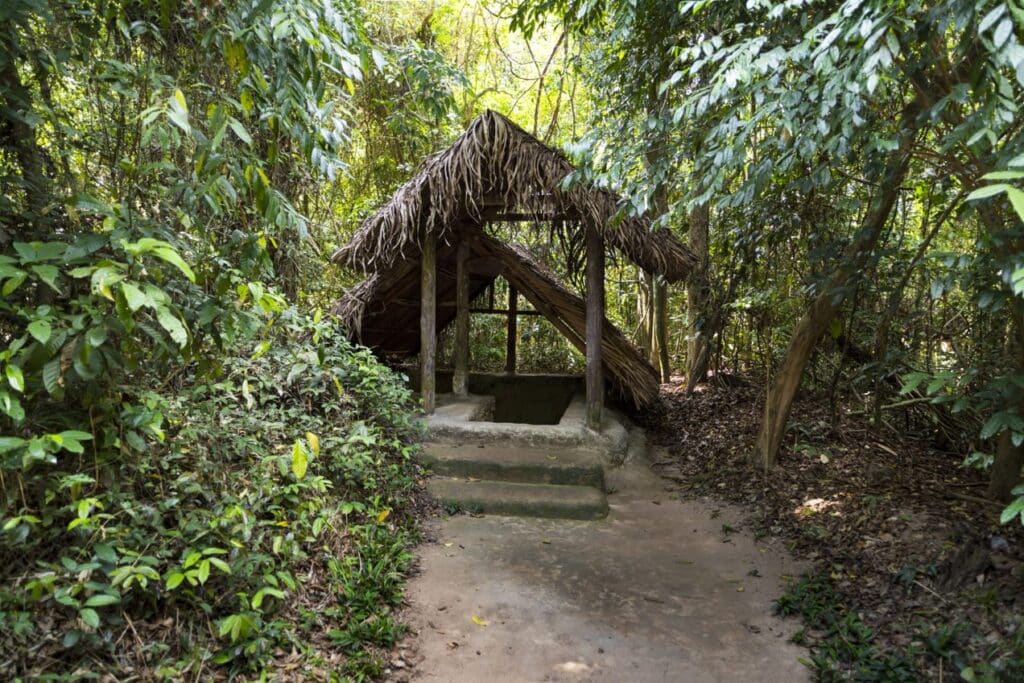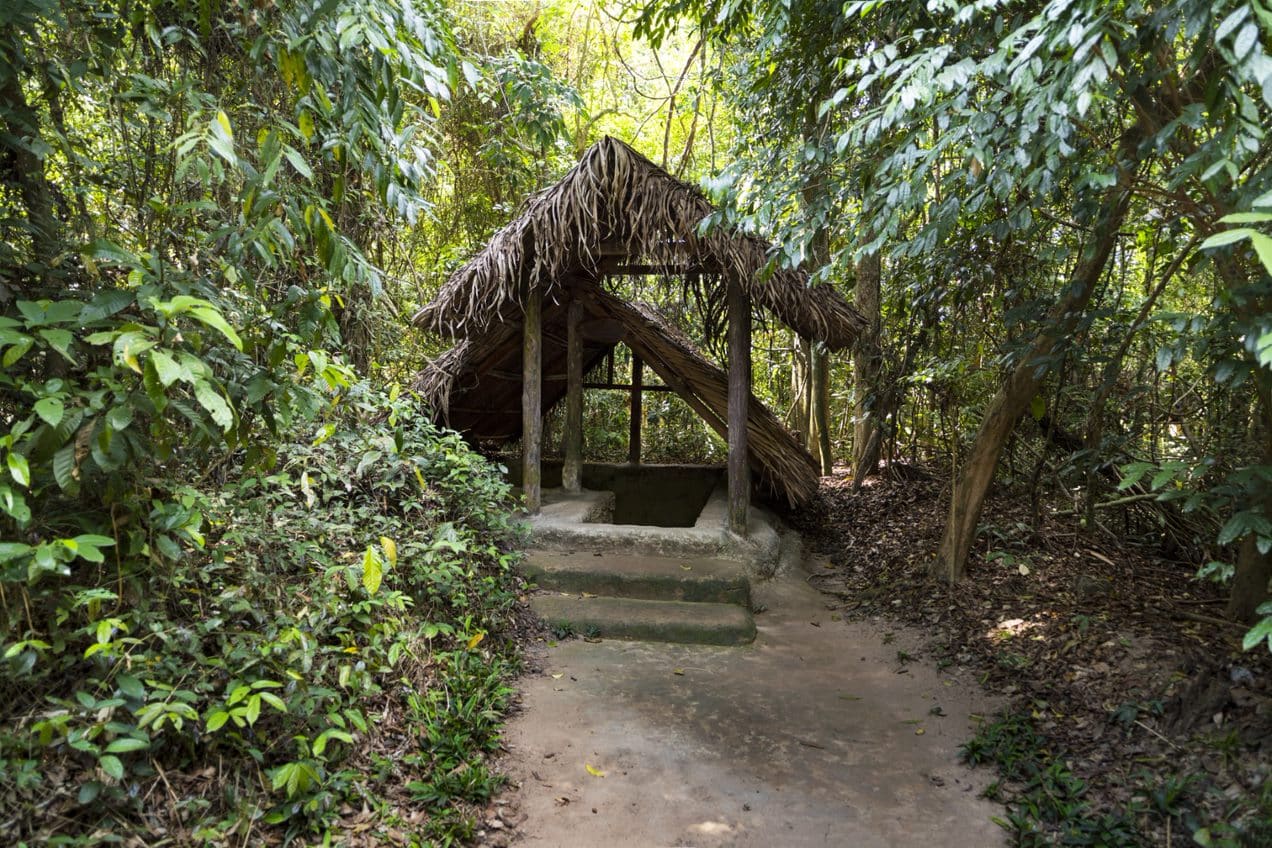 Witness the ingenious ways that the soldiers were able to continue the war effort, including the infamous deadly man traps. Brave visitors even get the chance to crawl through some of the confined spaces. This day trip is an unforgettable experience for anybody interested in the history of the conflict.
Mekong Delta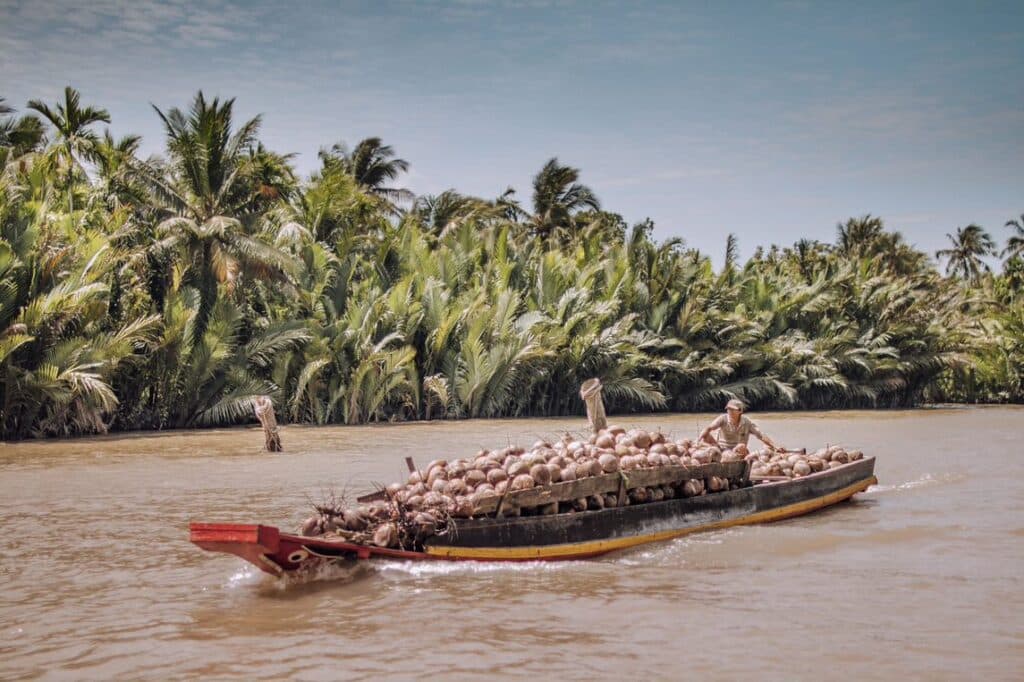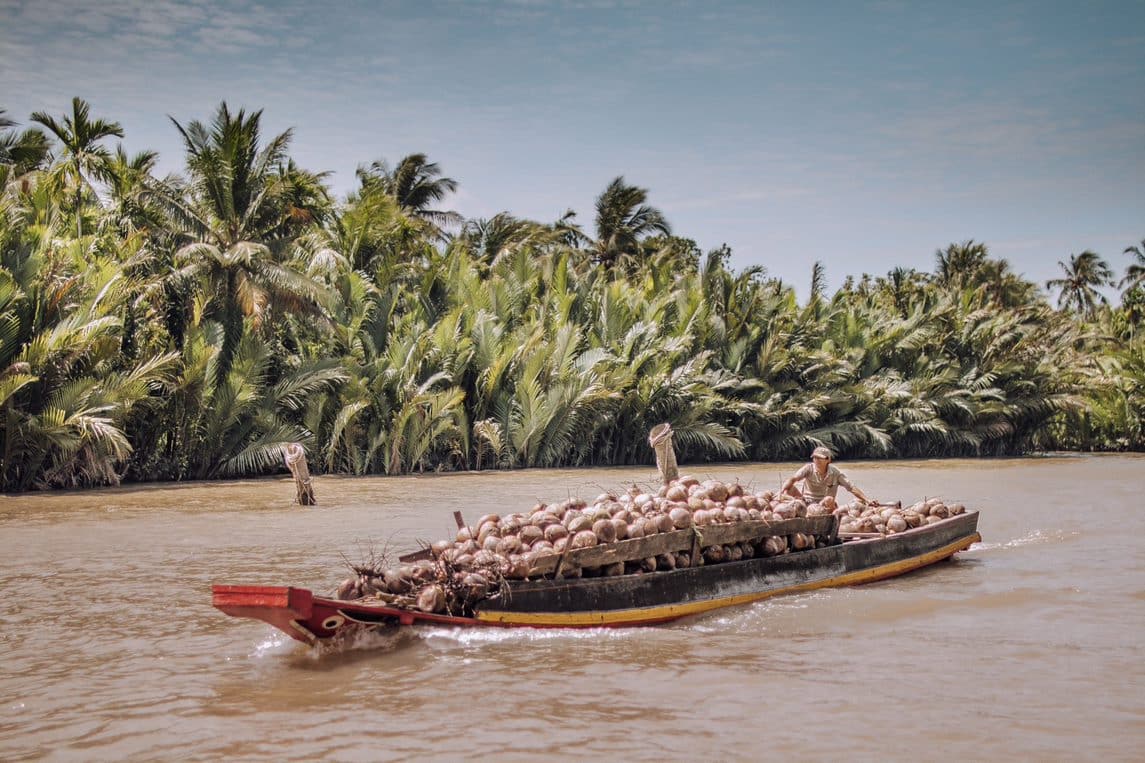 With our Mekong Delta Le Jarai Tour, we meander lazily through the network of waterways south of Saigon on a riverboat. Drift past timeless rice field scenes, glimmering in the sunshine, and sail through picturesque creeks. Along the way, observe the processes followed in homemade candy factories and watch as the locals practice beekeeping and producing coconut oil. End the day with a magnificent feast aboard Le Jarai, a wonderfully restored antique teak barge in the classic Vietnamese style, and enjoy the mesmerising sunset. A wonderful insight into the laid-back yet hardworking life of the Vietnamese south.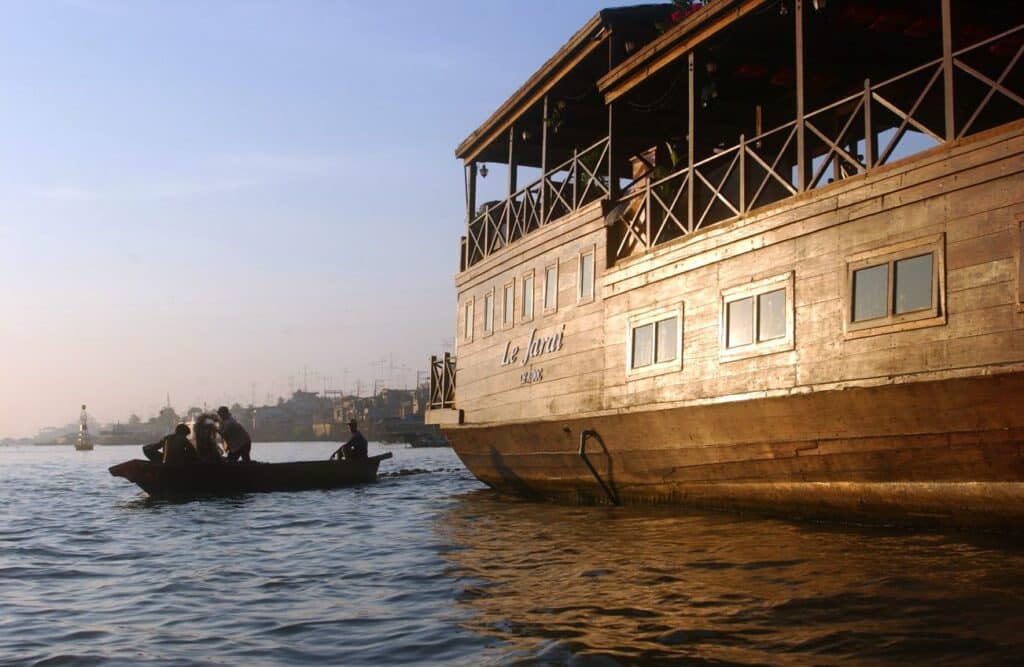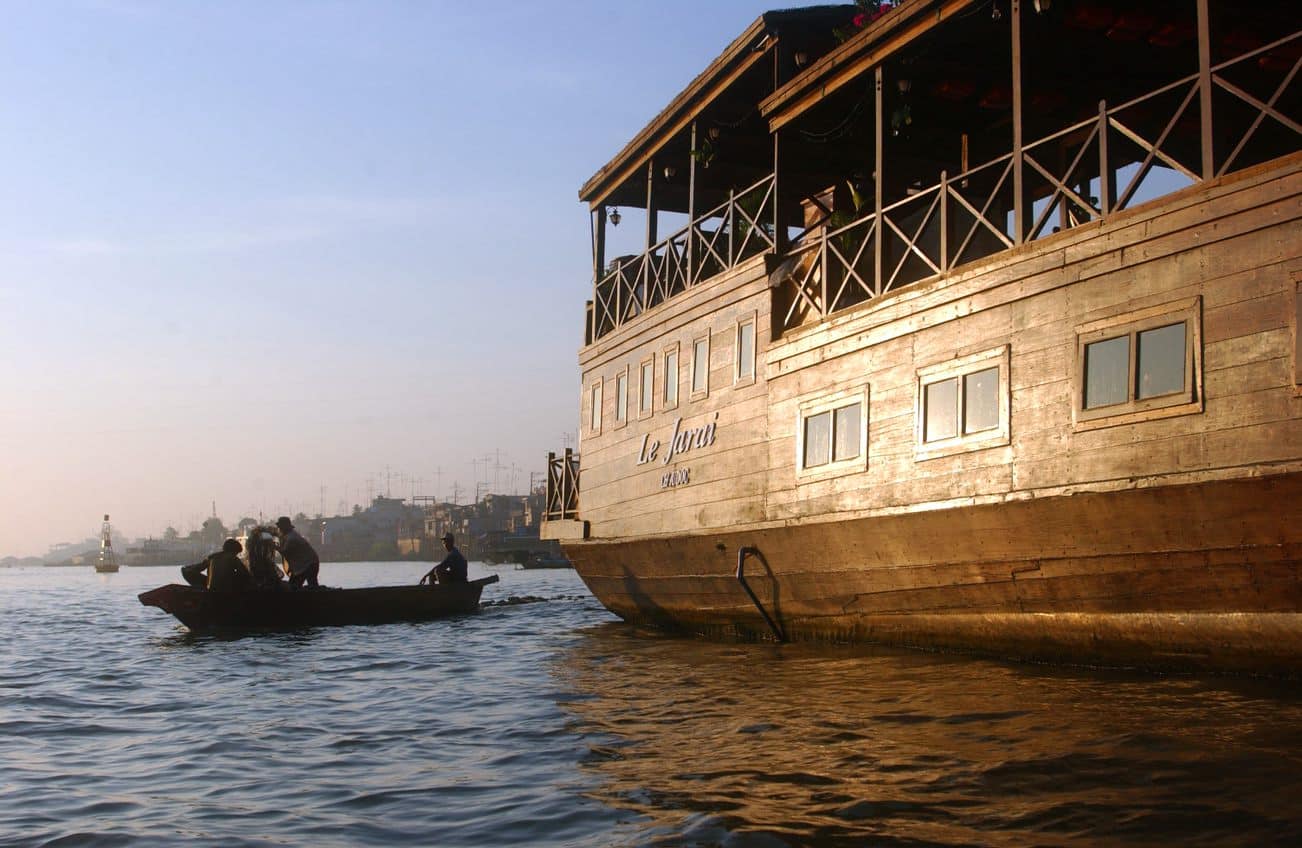 After examining Vietnam's northern and southern regions, it's clear that Mother Nature blessed the country with a full spectrum of breathtaking destinations. From charming sandy beaches to dramatic mountainous landscapes, from mysterious limestone formations to the peaceful tranquillity of the rice bowl, Vietnam packs a lot of variety within its borders. All this without examining the colossal cave systems of Central Vietnam, its spectacular national parks, and the riverside gem of Hoi An. Over and above its welcoming and enticing natural splendour, the two major metropolises of Vietnam offer travellers opportunities to discover history, culture, fantastic street food, vibrant nightlife, and so much more.
In short, in reply to the tourist board's question "Why not Vietnam?", our response is simply: "When can we come?"
We can't wait to help visitors explore Vietnam in 2021. If you have any questions or enquiries, don't hesitate to contact our teams.