Perhaps when considering island-hopping destinations, we tend to think of Thailand's southern islands or the tropical paradises of Indonesia. However, for travellers to the Yucatan peninsula in Mexico, there are several enticing options for travellers wanting to experience those castaway beach-bum vibes.
At Discova, we are experts in putting together customised itineraries for your customers. If a dreamy, idyllic island trip is something you think should be added to an itinerary, Discova operates plenty of tours in the area to cater for the different tastes of travellers.
Let's dive in and see what's available.
Cozumel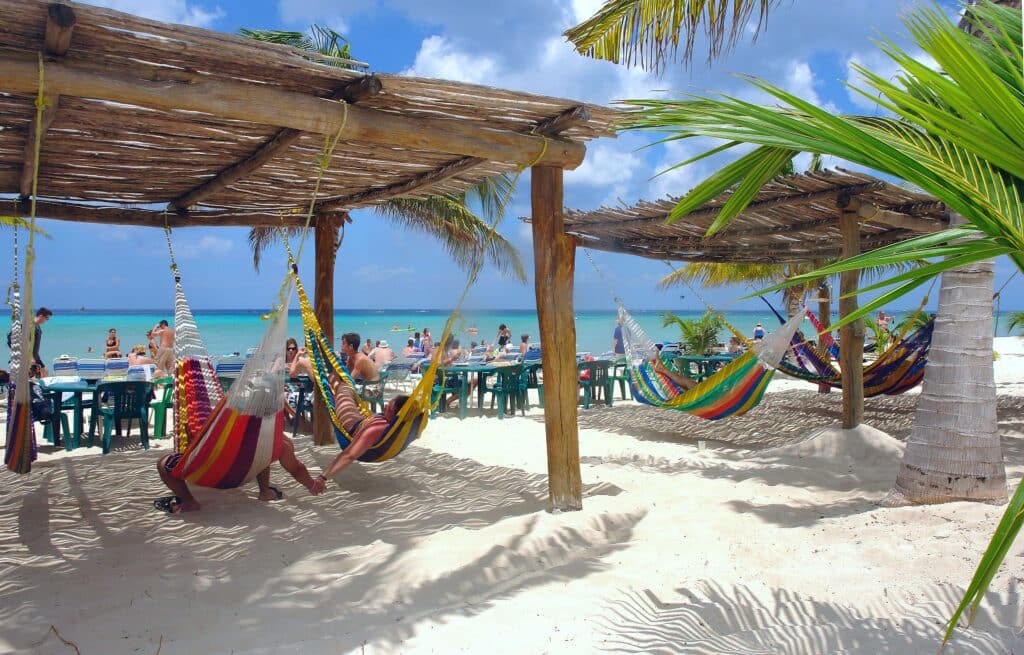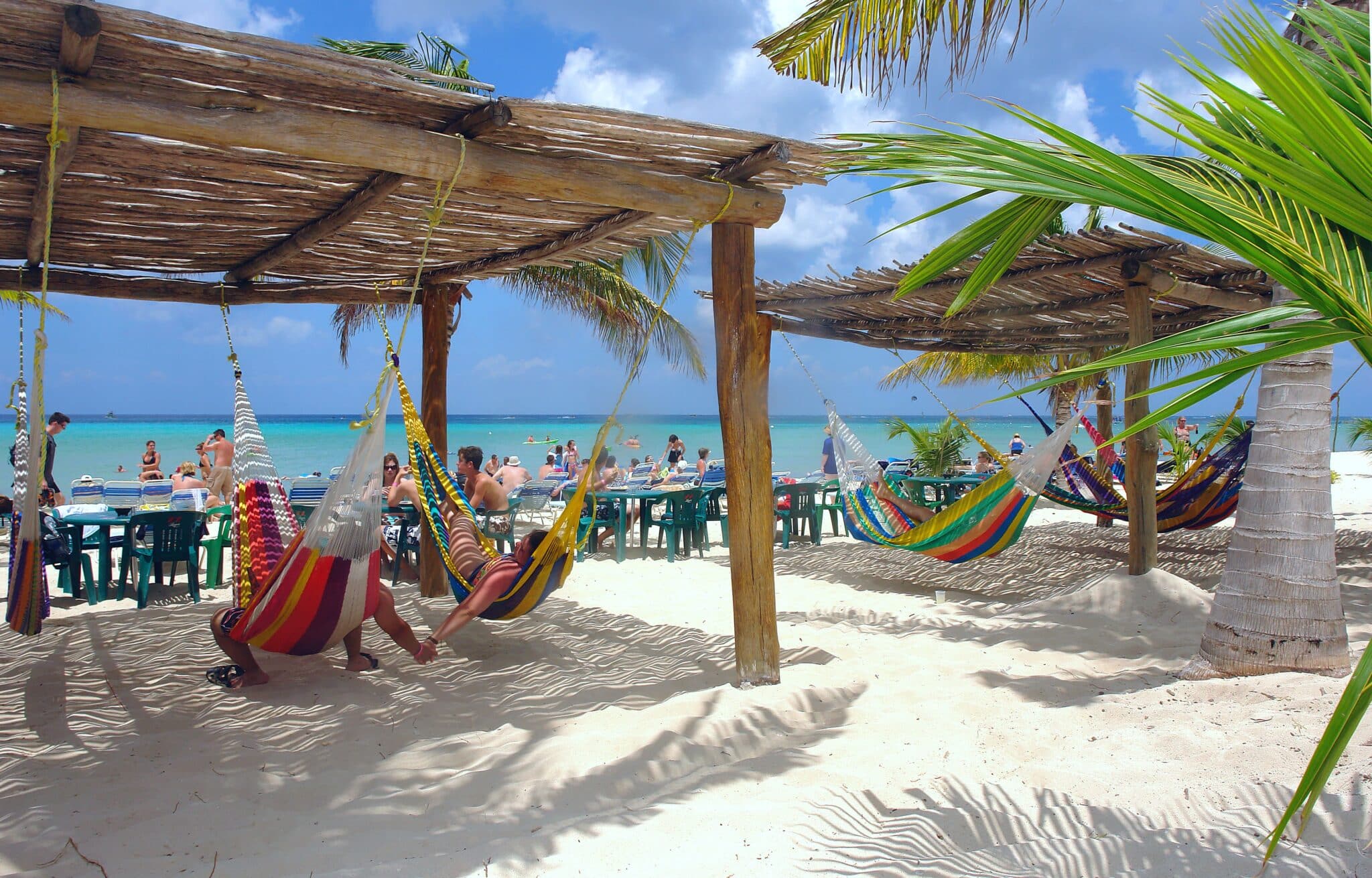 Just a stone's throw away from Playa del Carmen, Cozumel has long had its reputation as a popular touristy spot for diving and snorkelling and is a regular stopping point for Caribbean cruises. The island sits within the Mesoamerican Barrier Reef – the second largest coral reef system after The Great Barrier Reef in Australia.
The combination of its prominence as a world-class diving destination and its status as Mexico's largest cruise port could have its drawbacks. Yet, Cozumel manages to retain its relaxed atmosphere. There is plenty of space on the beautiful beaches, and resorts are developed without being too boisterous.
This Caribbean paradise has all the trappings of a dream honeymoon destination; crystal clear waters, powdery white beaches, and luxury boutique resorts. A trip to the east of the island will reward those looking for more remote beaches on which to relax and an unspoiled forested interior to explore.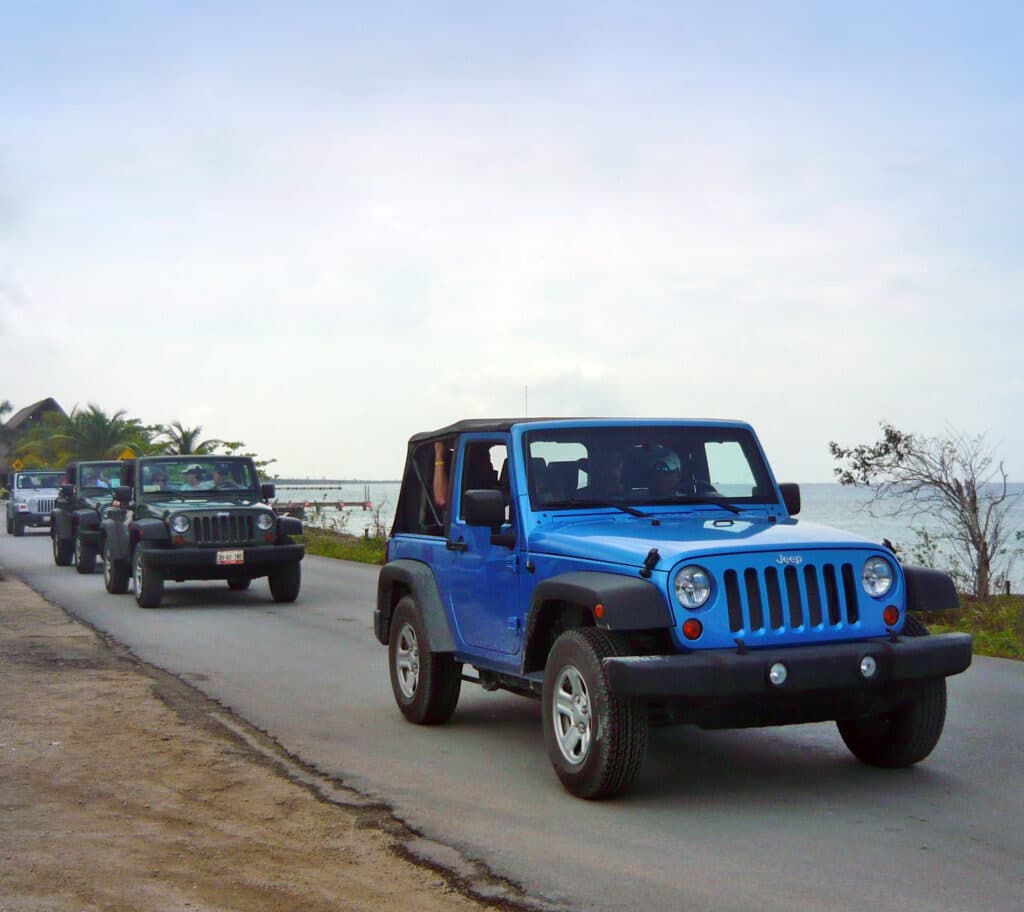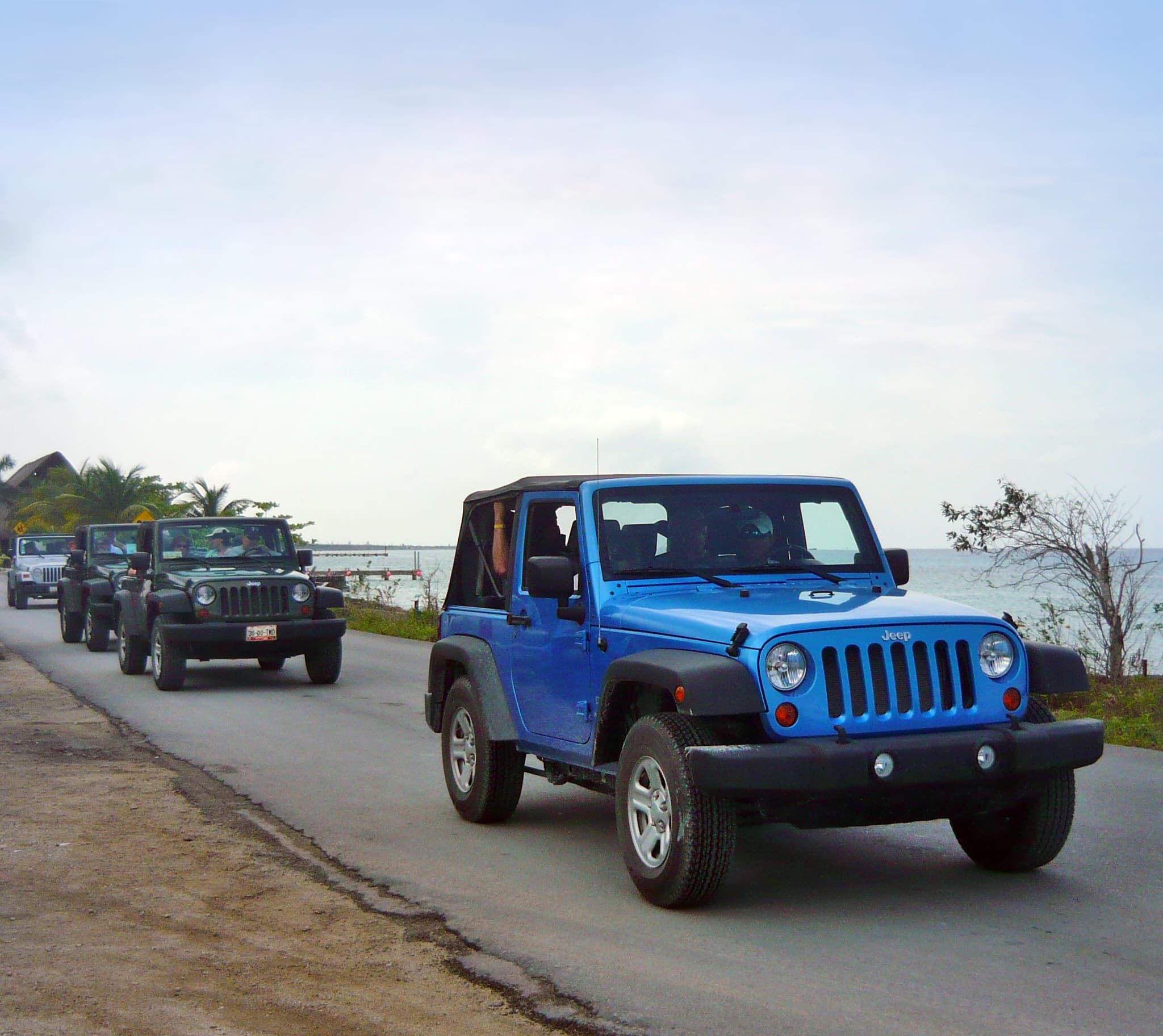 At Discova, we operate tours that help travellers discover the best of Cozumel, including a snorkelling trip to breathtaking 'El Cielo', famous for its shallow turquoise waters – home to a starfish sanctuary. We also encourage thrill-seekers to check out our jeep safari that sees travellers zoom around the island's natural wonders.
Isla Holbox
Isla Holbox is undergoing somewhat of a transition. This sleepy little island is gaining momentum as a hip boho retreat for younger travellers. The island is just about clinging on to its secluded tranquil paradise vibes as one of the best-kept secrets of the Caribbean, with just a hint of more luxury developments on the horizon.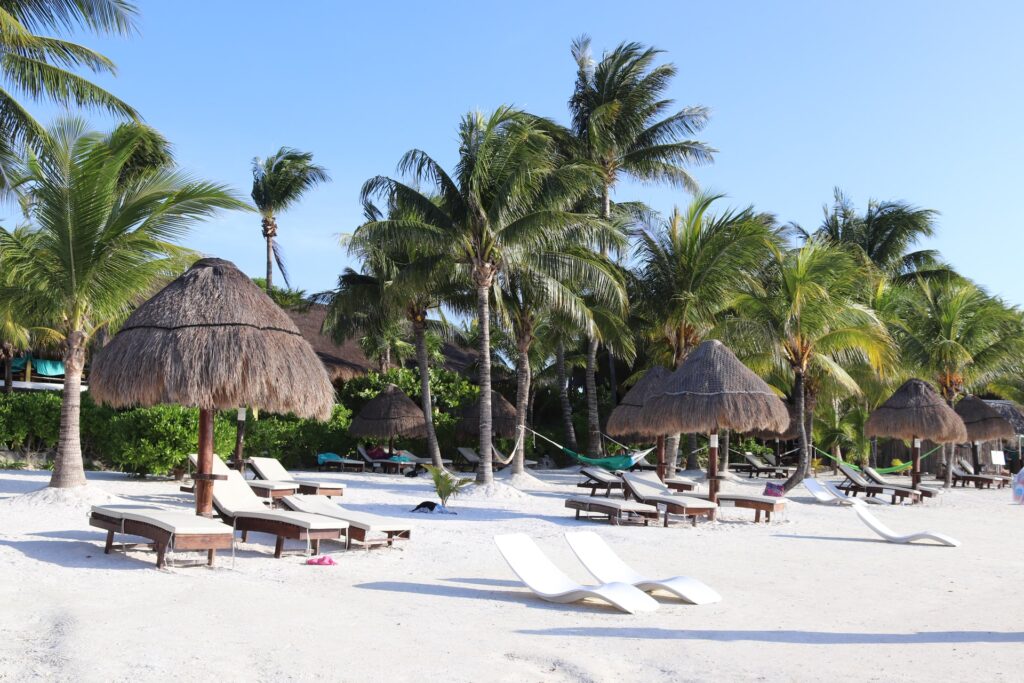 The island is car-free, and there is only one ATM, while many of the hotels are backpacker-friendly. The result is a quiet island offering a pleasant chance to explore the sandy streets lined with colourful houses on foot or by bicycle. After, chill on the pristine beaches, relax on a hammock, and enjoy an evening barbeque of the freshest catch of the day.
Part of a nature reserve, the island offers sanctuary to many exotic species of bird, and the sheltered lagoon gives way to mangrove forests that provide chances for exploration by kayak. Windsurfing and kitesurfing are also popular activities on the island.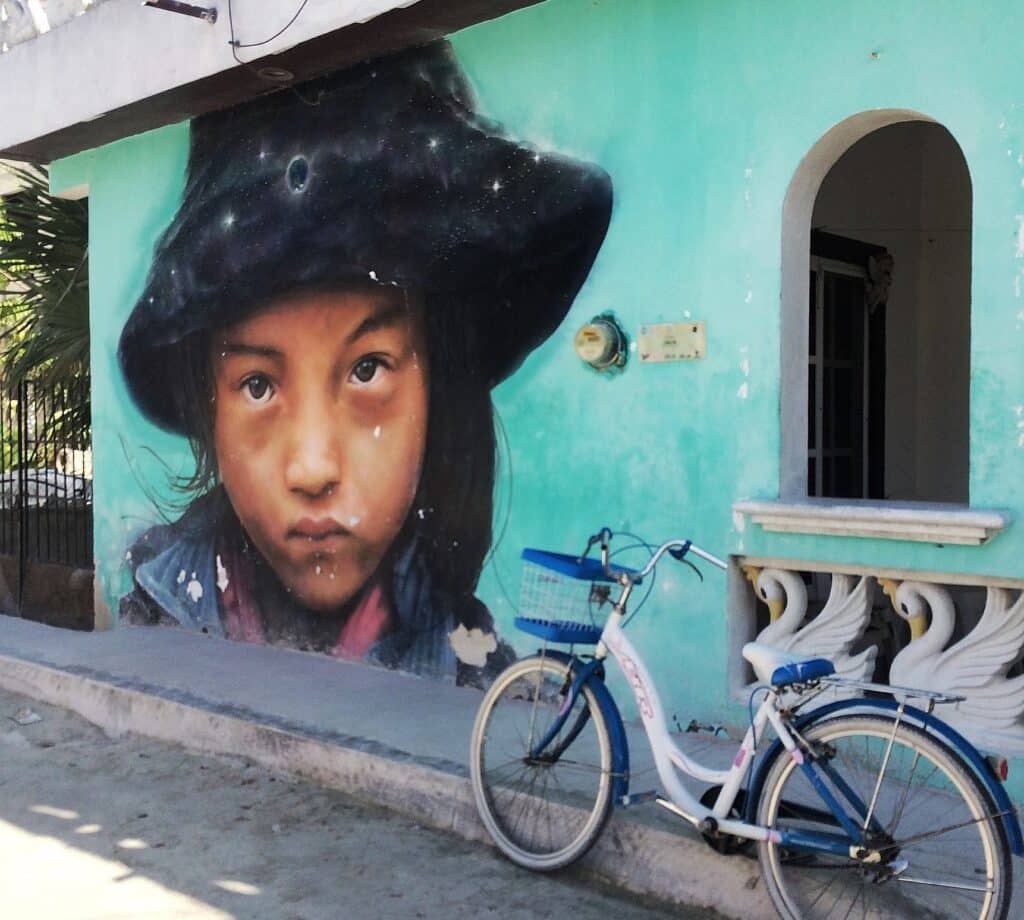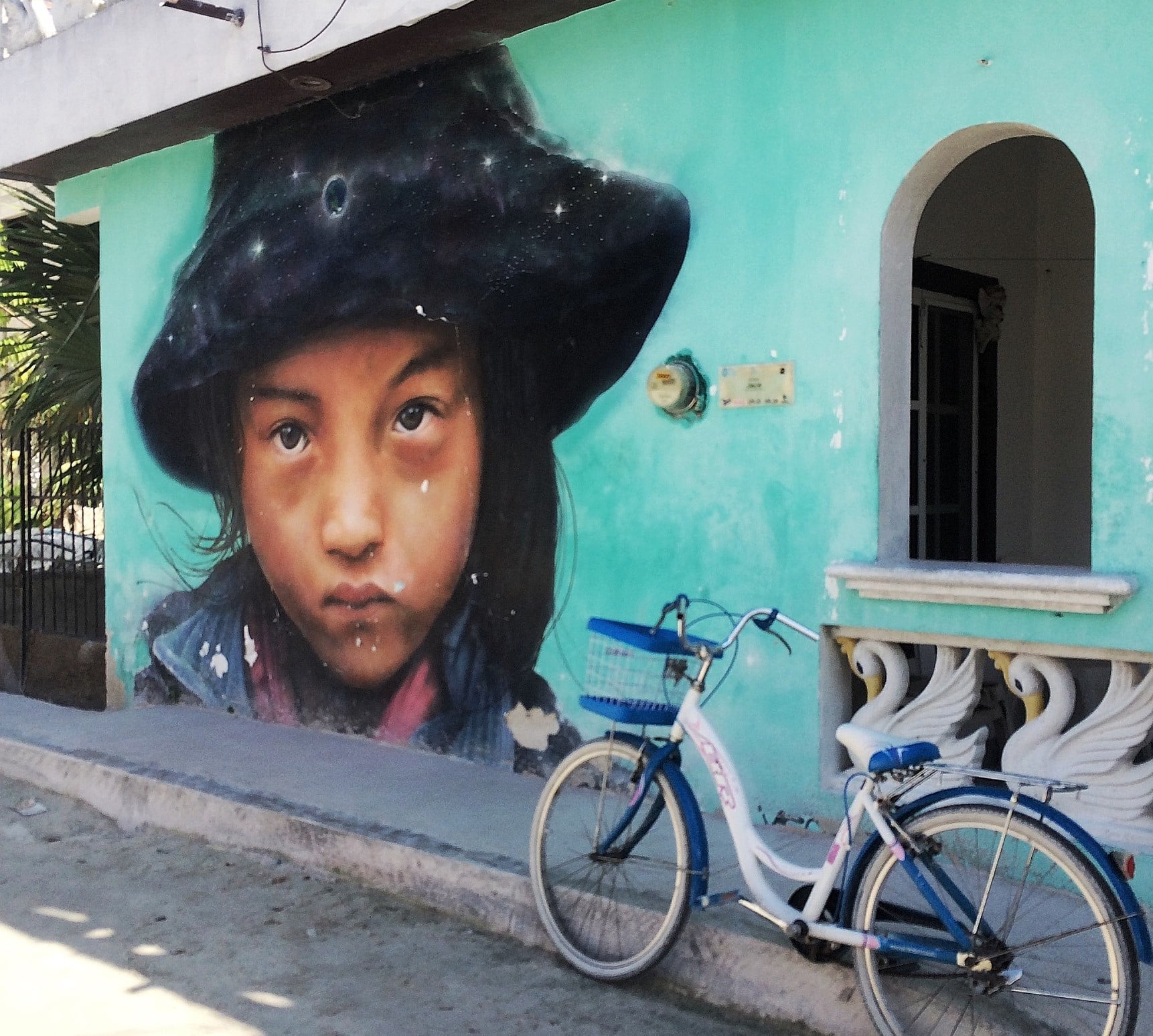 At Discova, we offer a delightful day trip to Isla Holbox as we explore the island's beauty spots by golf buggy before hopping into a small boat to navigate the island's waters, searching for the best locations for snorkelling.
Isla Mujeres
Isla Mujeres, just 13km from Cancun, offers travellers the best of both worlds. The north end of the island provides tourists with some trendy beach clubs, with all the amenities one associates with a well-established tourist resort while maintaining a low key vibe. Playa Norte, or North Beach, is the island's primary stretch of sand, drawing visitors with its classically Caribbean palm-fringed white-powdery beach and some cool bars in which to enjoy a sundowner.
However, journeying to the south of the island will afford travellers a much more peaceful experience surrounded by nature. At the southern end, Mayan ruins await travellers. The island is rich in Mayan history, with the place said to have been sacred to the Mayan goddess of childbirth, Ixchel. The name Isla Mujeres actually translates to the island of women.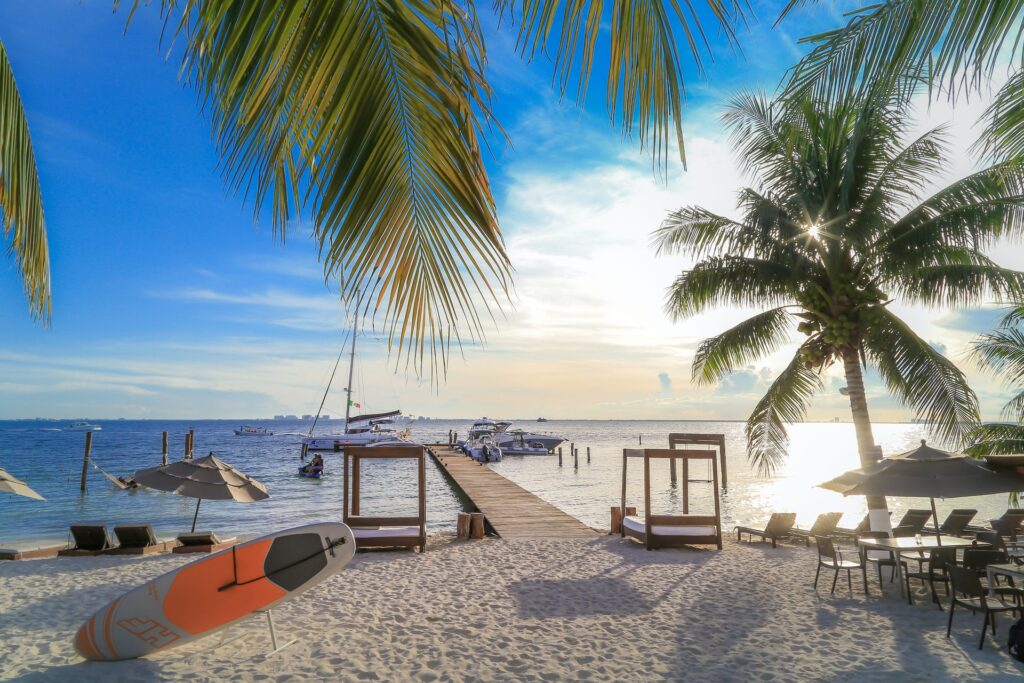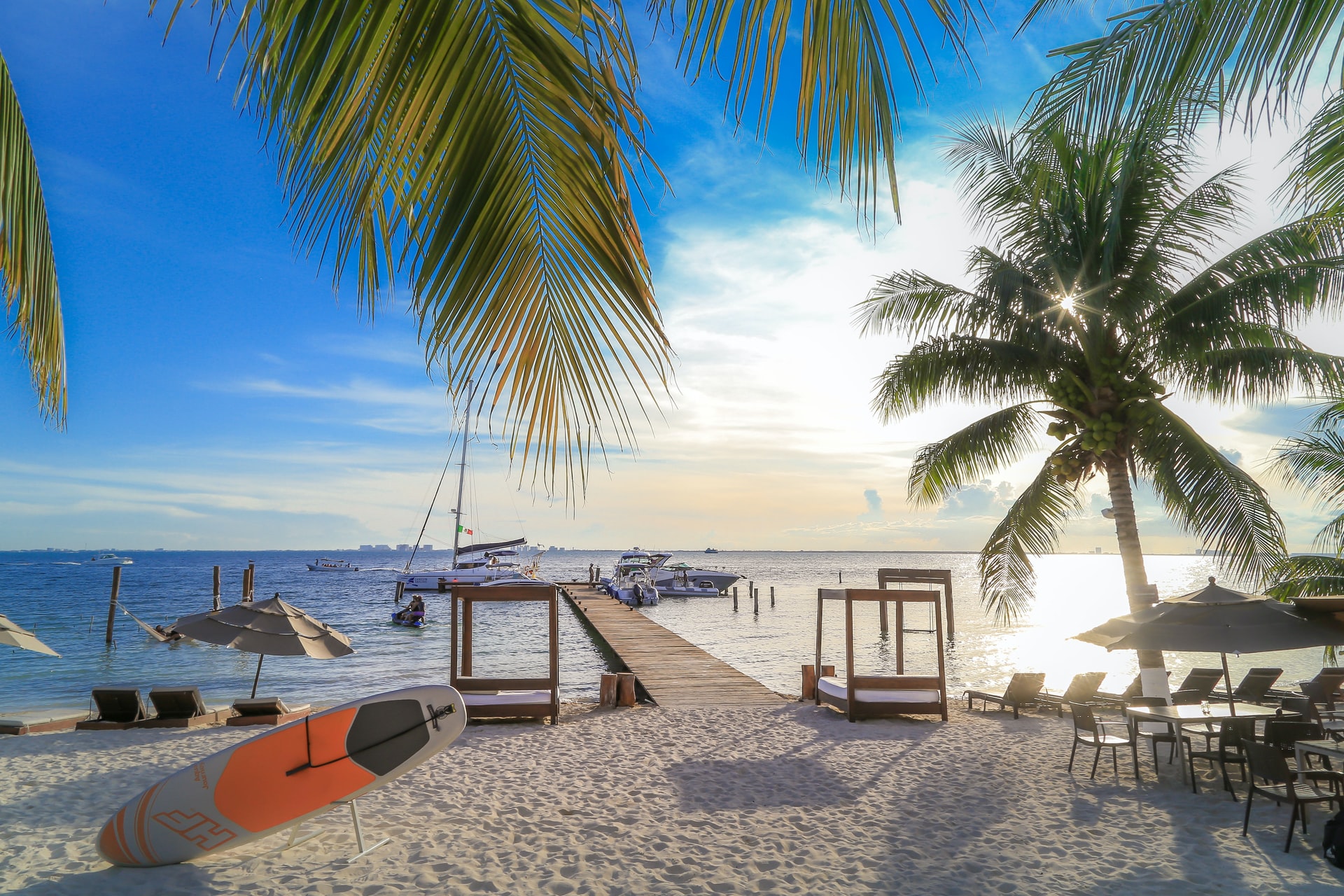 This connection to Mayan folklore and traditions make the island a great place to pick up some Mayan-influenced souvenirs, from fabrics bearing Mayan designs to intricate masks and jewellery.
Other things to do at the more secluded southern tip include visiting a sea turtle sanctuary and a beautiful lighthouse at Punta Sur.
Isla Contoy
While all three of these islands serve as pristine Caribbean oases offering idyllic, relaxing charm to travellers, it's Isla Contoy that will most please those looking for biodiversity. Contoy is an uninhabited, remote island home to the most diverse bird sanctuary in the Mexican Caribbean. Highlights of birds most easily observed are the frigate and the double-crested cormorant. Besides birds, the island also serves as a nesting ground for four different turtle species.
Protected as a national park since 1998, the tourist board is doing its best to preserve this status by ensuring no more than 200 people are allowed to day trip to the island on any given day. There is also no fresh water on the island – anything to be consumed by travellers must be brought with them and taken away on leaving. Sunscreen is also not allowed to be applied to protect the coral reef.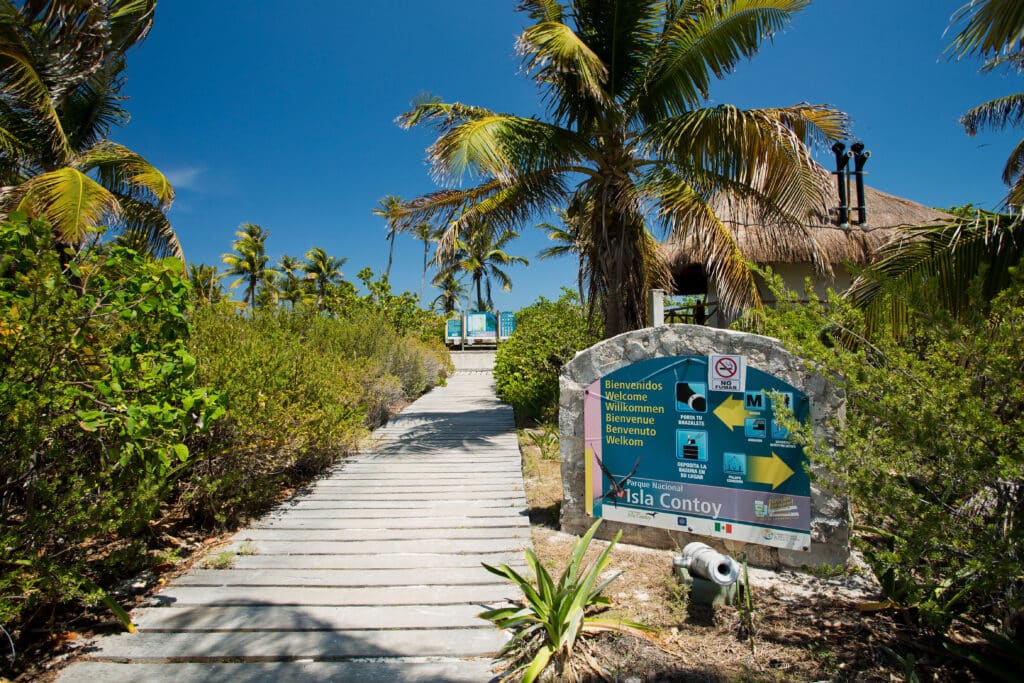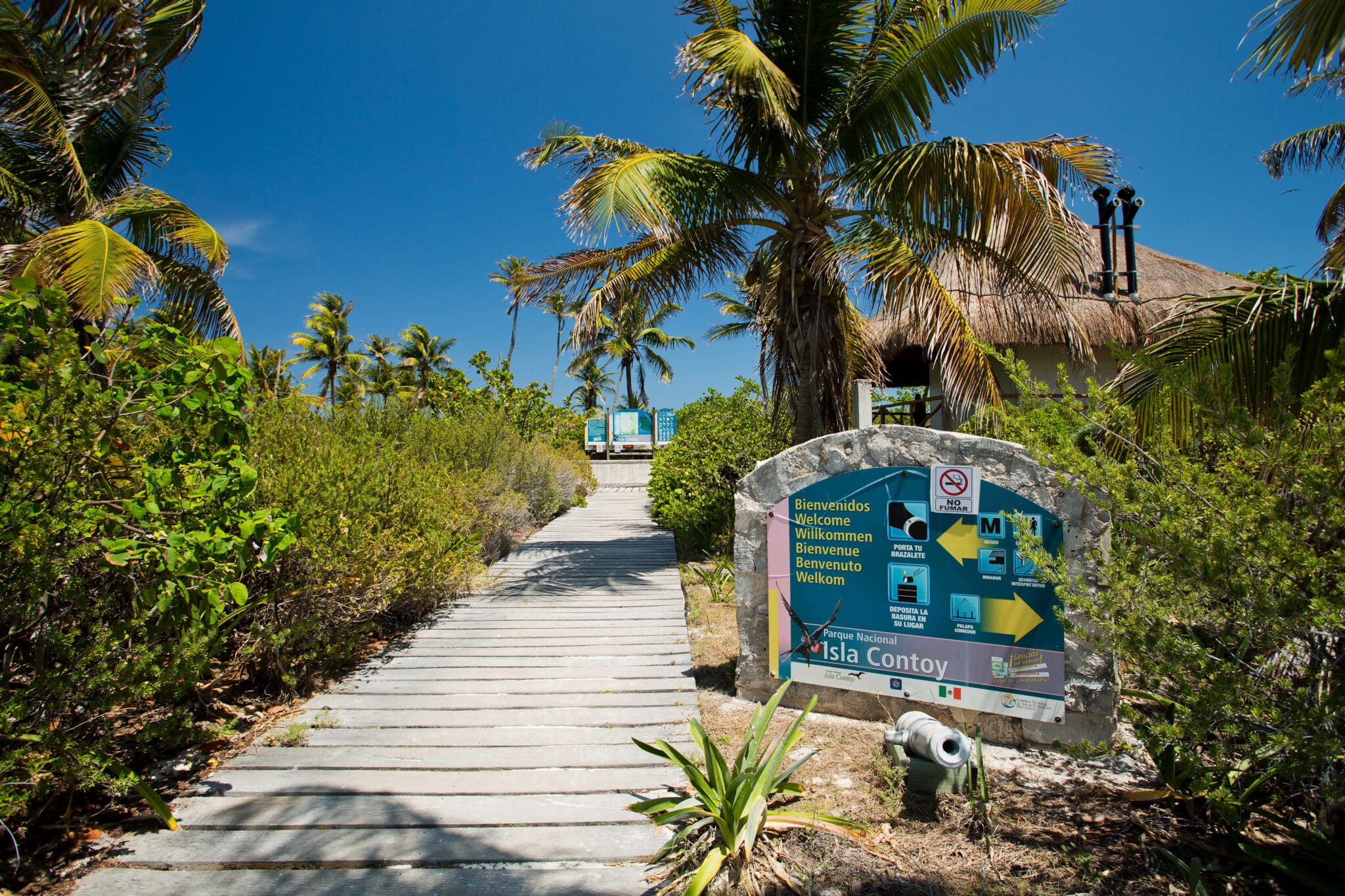 Isla Contoy is often billed as an optional extra for day trips to Isla Mujeres as Isla Contoy is 18 miles further north. That is how Discova passengers can visit the island if they are fortunate enough to be within the permitted visitor quota for the day.
Best Islands to Visit in Mexico: Elsewhere
Although we have focused on a few options within easy reach of Cancun and other tourist sites in Quintana Roo state, there are other choices of intriguing Mexican islands to visit elsewhere.
Off the coast of Puerto Vallarta on the pacific coast of Mexico lie the Isla Marietas. Similar to Isla Contoy, these islands are protected nature reserves, and travellers aren't allowed to actually set foot on them. However, the area is fantastic for scuba diving and snorkelling, with ample opportunity to swim with turtles, manta rays, dolphins, and even humpback whales, depending on the season.
Isla Todos Santos lies just off the coast of Baja and is featured here as the place known to pro-level surfers for its epic waves. Again, there are no amenities on the island – it is visited by boat on a day trip for surfers to catch those once-in-a-lifetime waves. But, if not a surfer, the journey can still be worth it to catch glimpses of sea lions, pelicans, and cormorants in the area.
Isla Espiritu Santu, or Island of the holy spirit, is another untouched paradise situated between the Baja California peninsula and the mainland. The island is surrounded by the Sea of Cortez, famously described as 'the world's aquarium' by the explorer Jacques Cousteau. Many glorious hiking and diving options can be found here – the beauty of the island has been recognised by UNESCO as a World Heritage Bioreserve.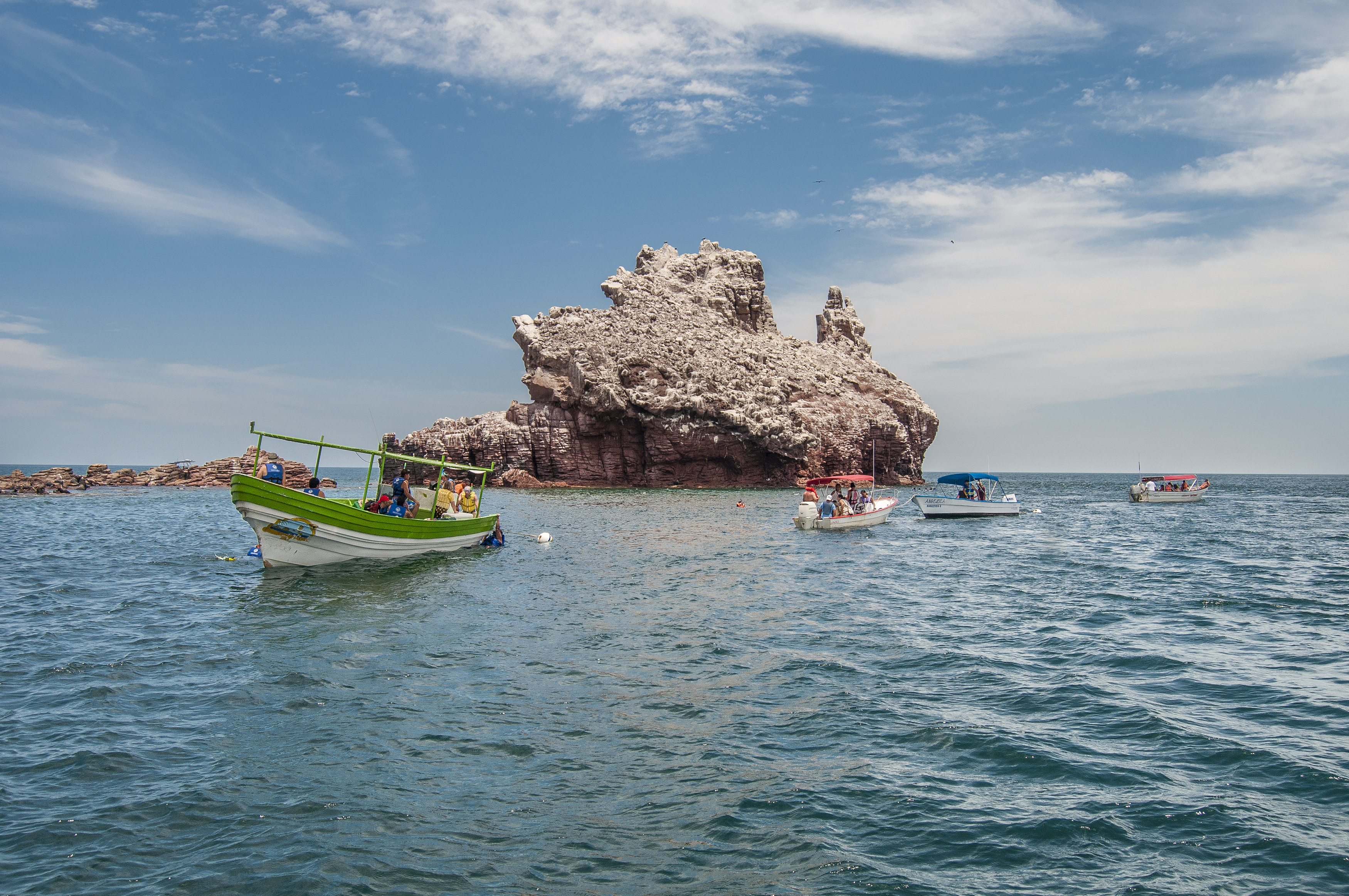 Offering a change from all these stunning unblemished nature reserves, Isla de Mezcala is an inland island on Lake Chapala that provides some historical interest. Here, travellers will find ruins of a fort where Mexican independence fighters fought with the Spanish from 1812 to 1816. The island is also a sacred site to the indigenous Cocas.
In truth, many other noteworthy islands grace the vast coastlines of Mexico. At Discova, we want to provide visitors with valuable information on as many of them as possible and facilitate visits of exploration to these magnificent places.
To hear advice on the best islands to visit in Mexico, and which may be perfect for your customers, start a conversation about customisable itineraries featuring these places. Don't hesitate to contact our Mexican team.