Costa Rica is one of only a handful of countries worldwide that is welcoming all tourists. Therefore, there has been an increasing interest in Costa Rica tailor-made holidays. With no need for quarantine or even proof of a negative Covid test, many travellers, particularly Americans, are increasingly drawn to the idea of a vacation in this wonderfully diverse country.  The only requirement is to obtain mandatory travel insurance that covers lodging in the event of quarantine and medical expenses due to contracting COVID-19. Full details can be found on the Costa Rica tourist board's website.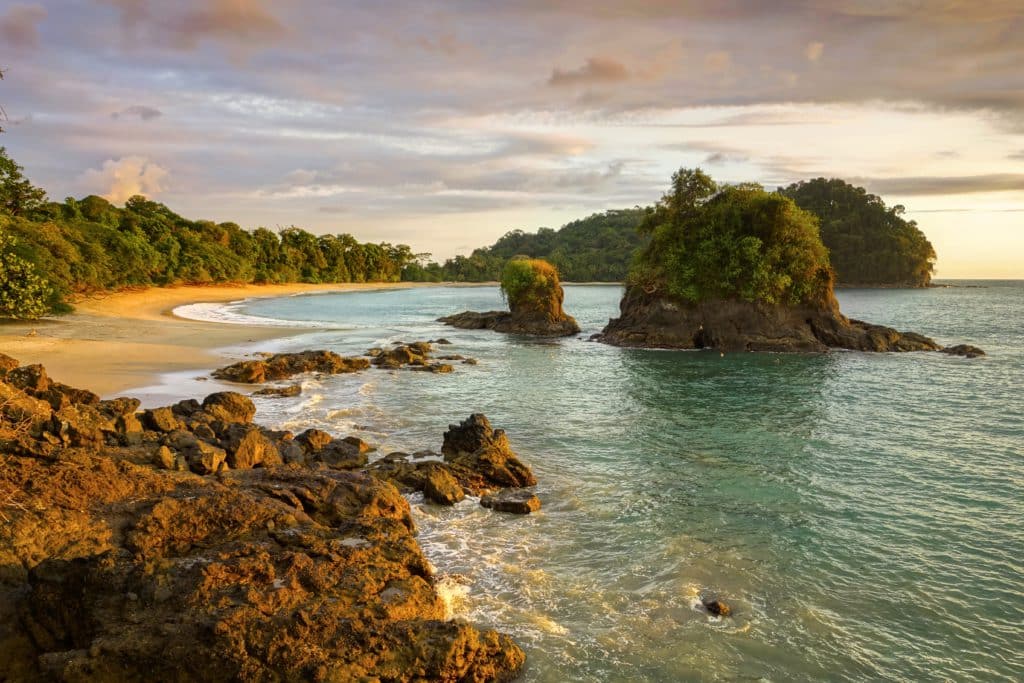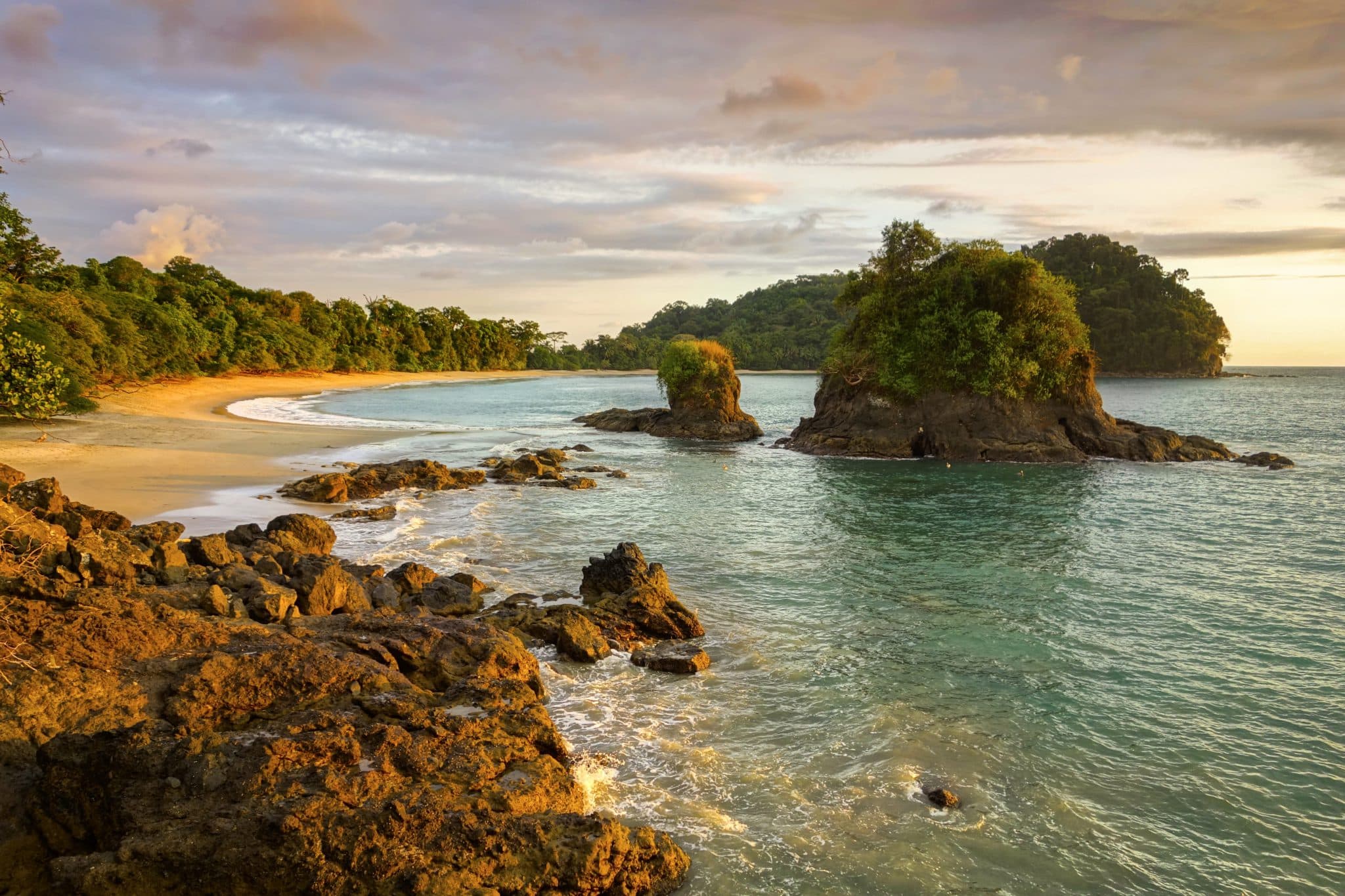 Over the past few months, Costa Rica has been positioning itself for a significant boom in tourism once the pandemic is behind us. In Europe, it launched a campaign defining itself as a sanctuary for travellers in late 2021 and beyond. The word 'sanctuary' is apt, reflecting its well-earned reputation as a haven for nature-lovers with its serene national parks brimming with wildlife, while also identifying the perceived need to offer travellers a safe place to explore.
At Discova, we have a broad range of rewarding and unique experiences to help travellers make the most of their trip to the sanctuary of Costa Rica – check out our destination guide for some inspiration. Our teams are waiting to craft perfectly tailored itineraries for travellers in Costa Rica.
We firmly believe the best way to understand a destination is through its people. Fortunately for us, we have plenty of local experts on hand to offer their insights. We thought we'd speak to some of them to gather their thoughts on why Costa Rica is such a special place to visit.
A Welcoming Culture
Though asked separately, It speaks volumes that all four Costa Rican natives immediately, and not without a measure of pride, pointed to the inherent hospitality of their compatriots. To them, this is a significant asset of their culture that draws visitors – and keeps them coming back time and time again.
Bryan García Figueroa, Product Developer, explains, "Costa Ricans are very warm, friendly, and charismatic people. We always try to make friends and make the people around us feel at home. Our culture is to serve others."
Carlos Molina Briceño, our Sales Manager, strikes a similar vein, "We are easy people to become friends with. Costa Rica is often known as the happiest country in the world, and the people summarise this with the phrase "Pura Vida". This is our slang. It basically means – feel good, be happy, relax and enjoy the moment!"
It is probably the most common phrase that travellers to the country will hear. Pura Vida is both a greeting and a farewell, an answer to the question: "How are you?" = Pura Vida!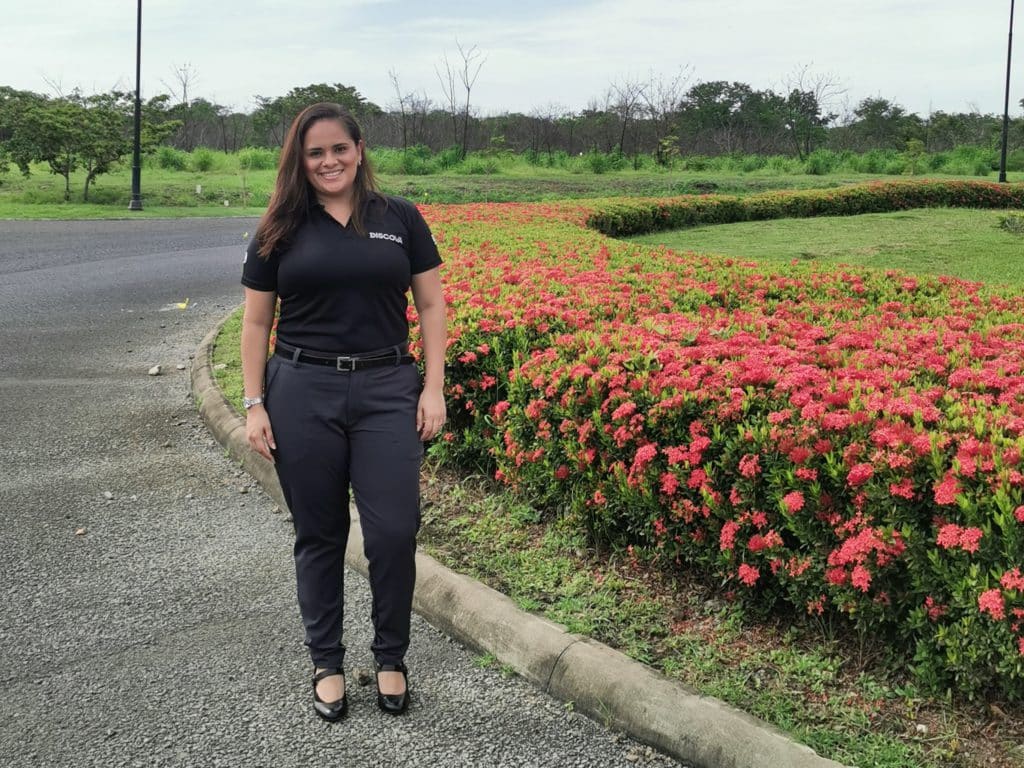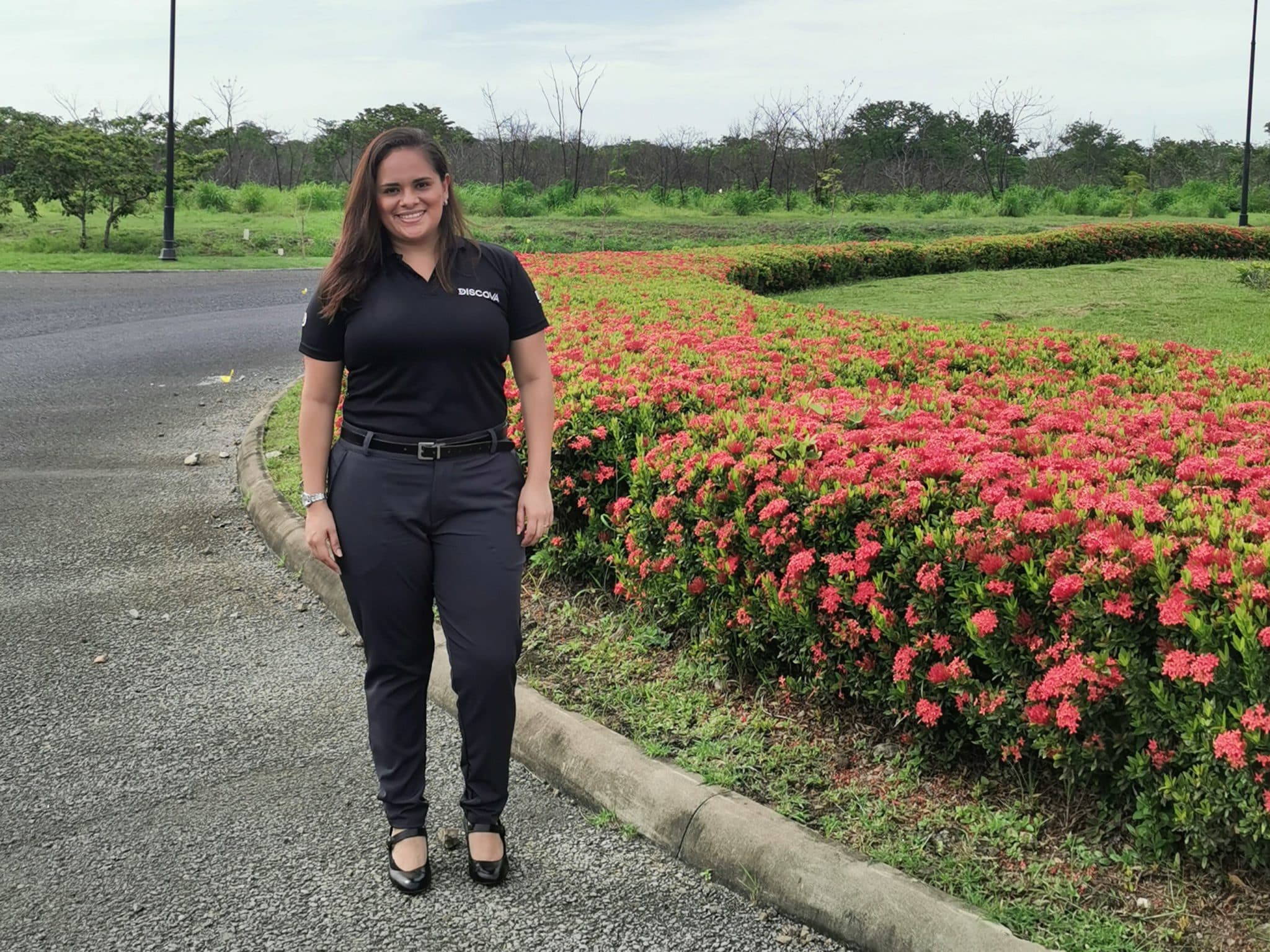 The almost slogan-like usefulness of the all-encompassing 'Pura Vida' lifestyle is touched upon by Sonia Sancho, our Regional Peopleworks Manager, too. "Costa Rican culture is typified by the Pura Vida style, mainly because we live in a peaceful country with no army. We do not allow stress to take control of our lives. We trust that everything is always going to be all right."
It's this trust and belief that things will turn out to be okay that seems to strike a chord with travellers; it makes sense that such an approach to life would be conducive to somebody looking for a relaxing, fun-filled vacation.
This is perfectly encapsulated by Erick Faerron, Product Manager for Costa Rica. "People in Costa Rica tend to be much more relaxed and carefree than many other countries and peoples. They just don't care as much as others do; there's really no need to worry when you're in paradise!"
A Paradise for Nature Lovers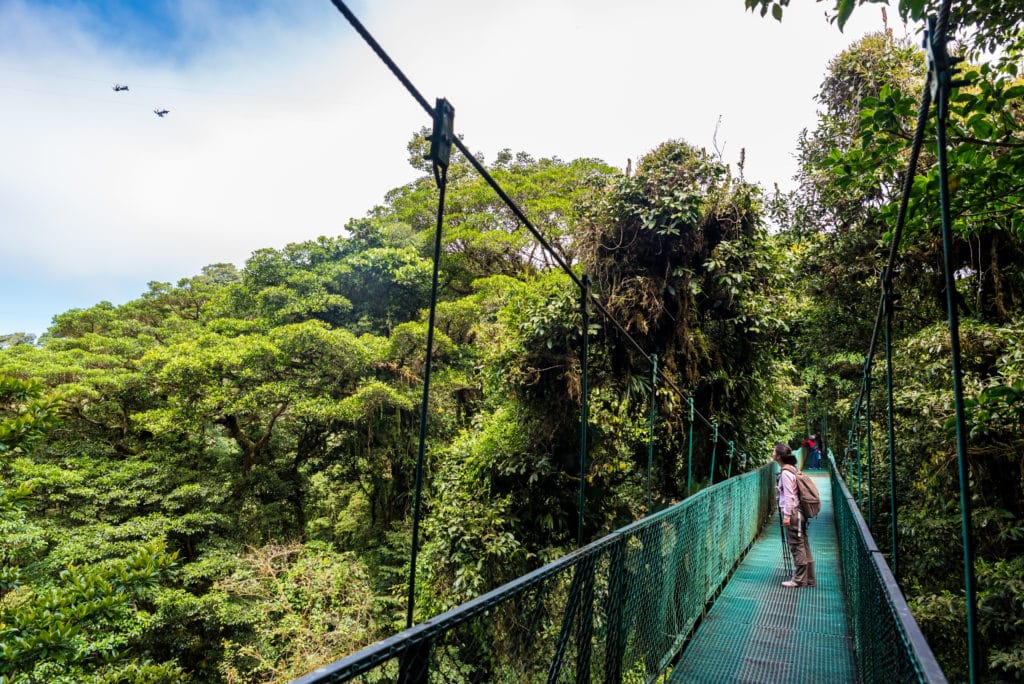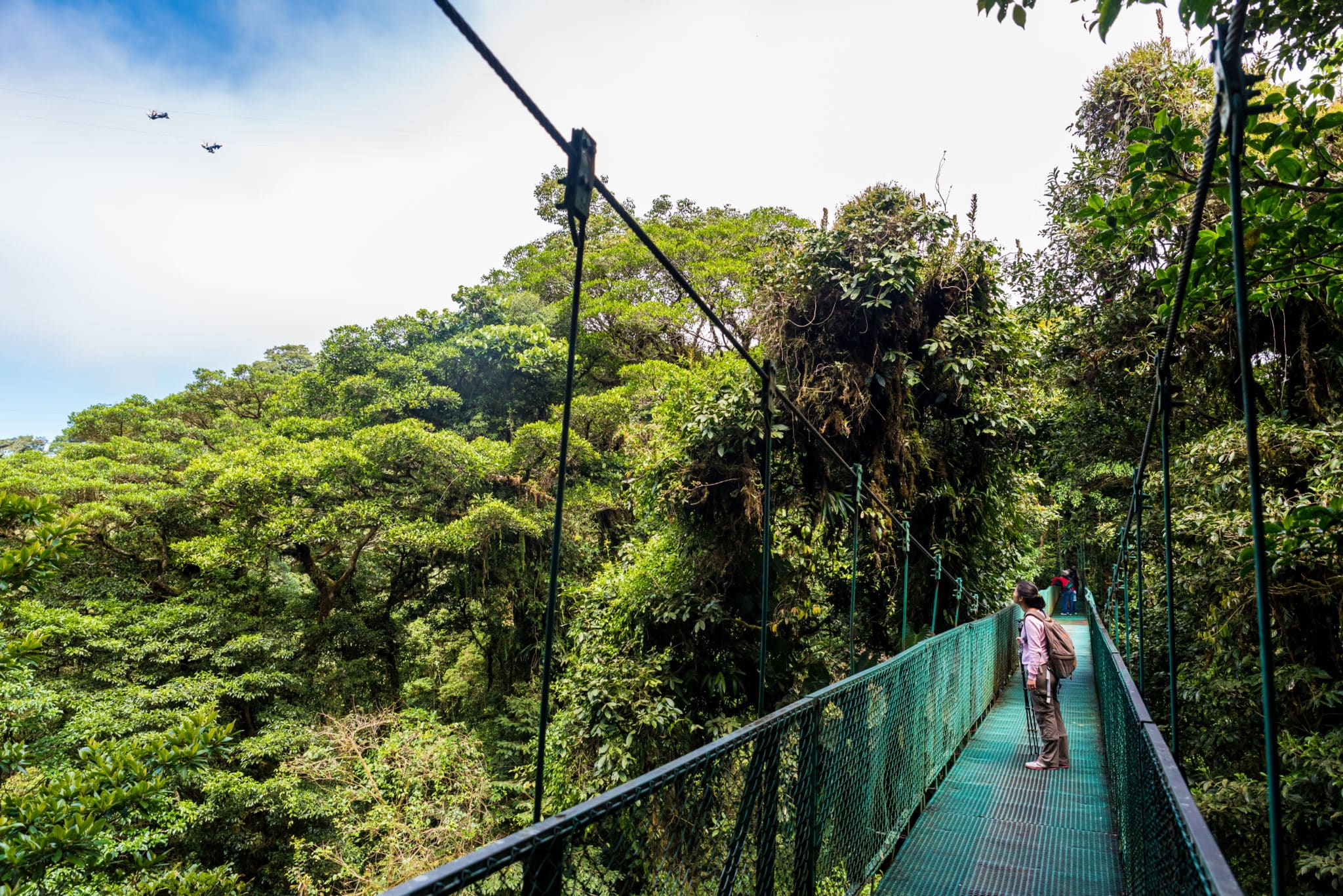 Another running theme for our Costa Ricans is their pride in the plethora of options of places to appreciate biodiversity in their country. All four once again pointed to regions where travellers can admire nature in all its glory, from the magical cloud forests of Monteverde to the marvellous beaches of Manuel Antonio.
Erick paints a particularly vivid picture of Monteverde. "My favourite place is Monteverde, where you feel the fresh air that these mountains give us at over 1000 metres above sea level. In this place, surrounded by primary forest and among the highest peaks of Costa Rica, we can breathe peacefully in an always cool climate. It's a cloudy climate that makes you not want to leave the blankets in the morning yet, once you do, it influences you to savour a delicious cup of our enriching Costa Rican coffee."
Erick continues, "Besides its beautiful forests for hiking activities, you can also enjoy adventure activities like sailing on ziplines through the canopy between the treetops and clouds. Also, you can enjoy wonderfully warm thermal pools in hotels, a welcome, blissful experience contrasting with the cool air. And this is all before we mention all the animals and plants."
It was a lapse for Erick to consider the animals and plants as an afterthought – wildlife lovers will find the Monteverde Cloud Forest Reserve a haven for innumerable species; it's a habitat resplendent with life. A birdwatcher's paradise, there are plenty of opportunities to glimpse the more than 400 species found here, including close to 30 hummingbird species. Besides the birds, there are the emblematic mammals to be spotted, including capuchin and howler monkeys, deer, big cats, and, of course, the sloth!
The plant life is equally astounding as there are over 2,500 species to be viewed in the different layers of the canopy – accessible through hanging bridges. Budding botanists will delight in the over 400 elegant orchids to be identified.
It's perhaps no surprise then that it's Sonia's favourite place too. "It is the perfect escape from the city, where you can feel at peace, embrace nature and forget about everything, surrounded by a unique natural area with an explosion of flora and fauna to discover."
However, she goes on to make a point of recommending Manuel Antonio National Park, located in the Central Pacific lowlands of Costa Rica. "This beautiful national park is a natural monkey and sloth sanctuary. On a gentle walk of around 2.5 kilometres, you will be surrounded by the glorious forest, and at the end of the trail, you will get to a beautiful white sand beach on the Pacific Coast of Costa Rica."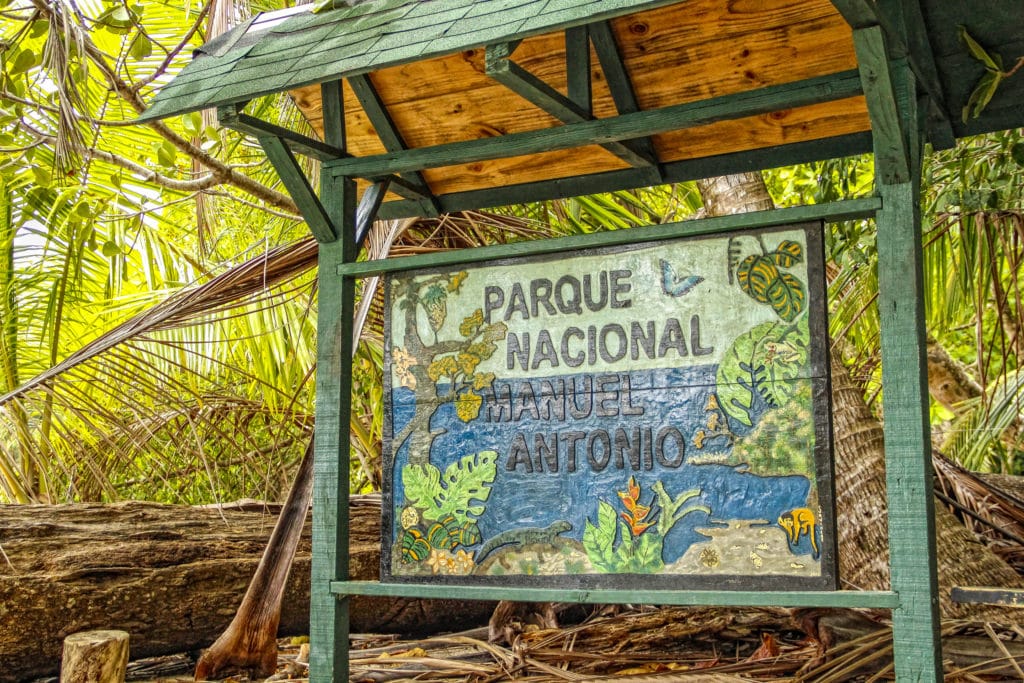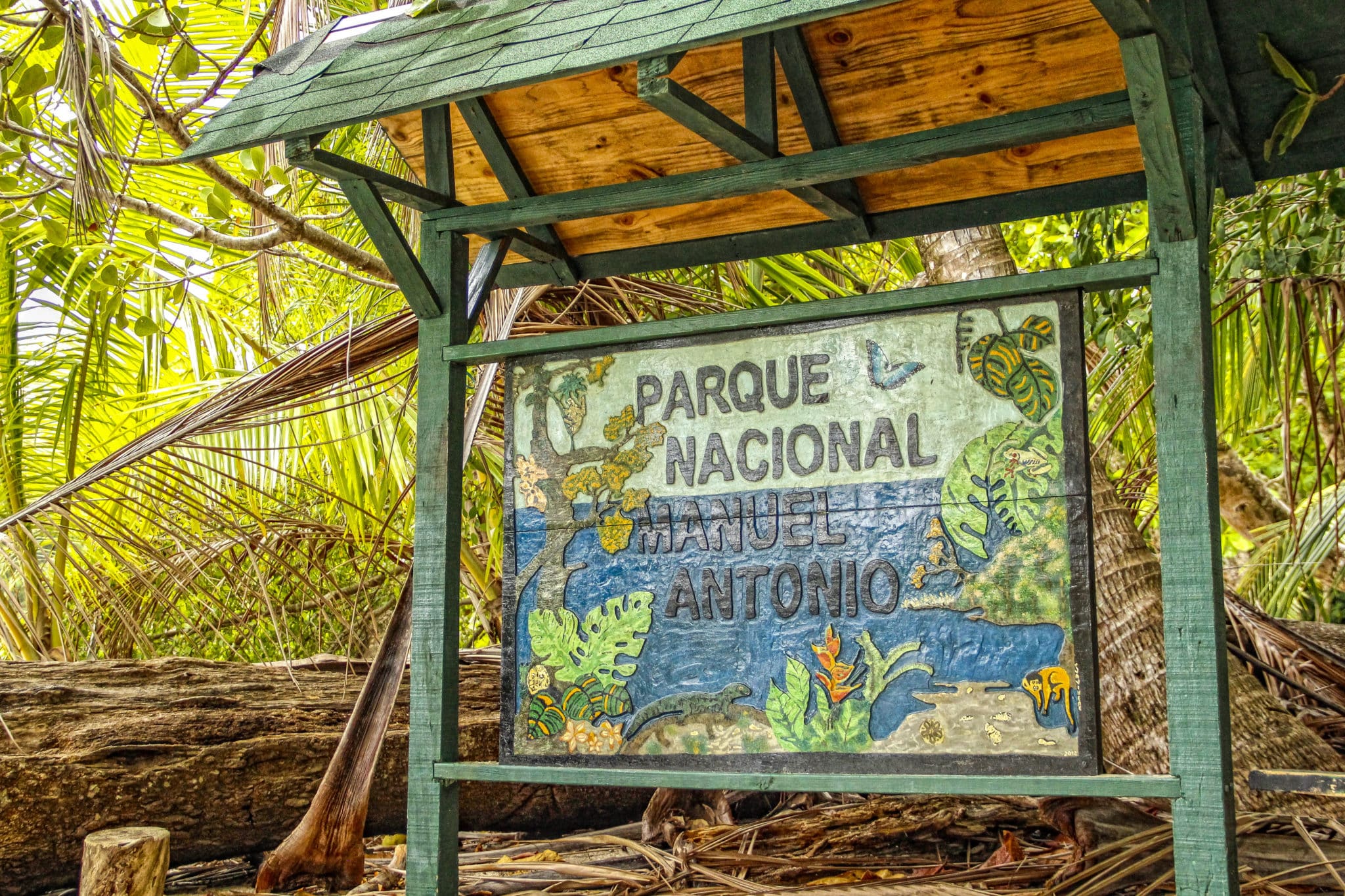 The relative ease of accessibility to this national park is a big draw. Travellers can experience tropical rainforest surroundings and beautiful beaches on the same day with little exertion. Bryan picks up the point, "this is a chance to observe a large variety of exotic animals within a small territory. This region is one of the most beautiful in Costa Rica and one of the most-visited, with beaches that make you gasp for their beauty. It is very common to see whales, too, between August and October, which brings many visitors."
So far, we have heard of the cloud forests in Monteverde and the drier forests of Manuel Antonio, and Carlos now introduces a third recommendation – the bona fide tropical rainforests of Arenal.
"My favourite place in Costa Rica is the Arenal Volcano Rain Forest. This place is full of life; I love the trails with all the different flora and fauna species. Definitely, the rainforest here seems to give you natural pure oxygen, resulting in a feeling of peaceful tranquillity."
The tropical rainforest here again offers abundant wildlife, experienced through fantastic trekking nature trails or even on horseback. The views are breathtaking here, with the ever-present imposing active Arenal Volcano looming over the national park. The volcano provides added interest for geology enthusiasts, with popular hikes taking in lava beds and extinct craters, now home to beautiful lagoons.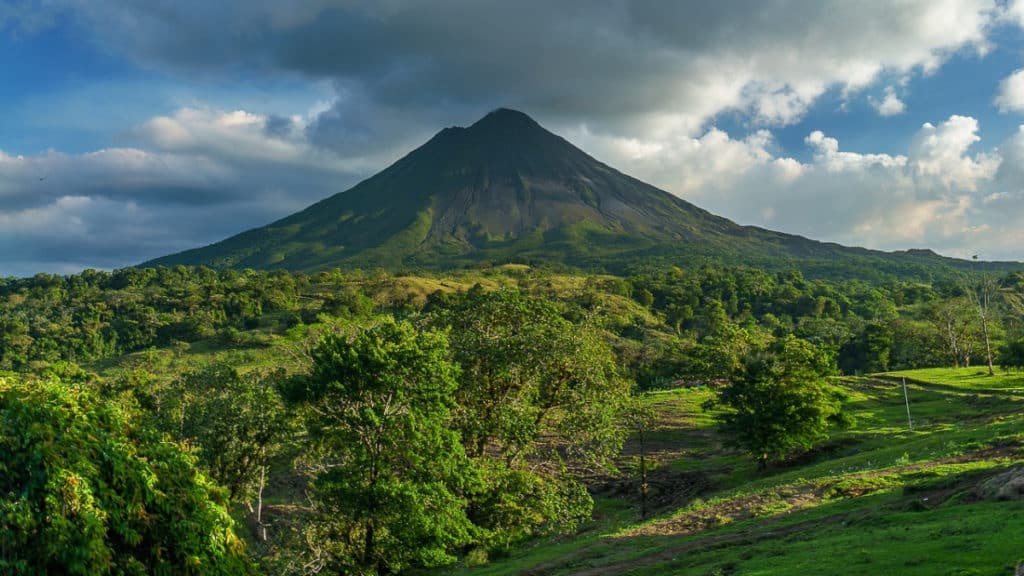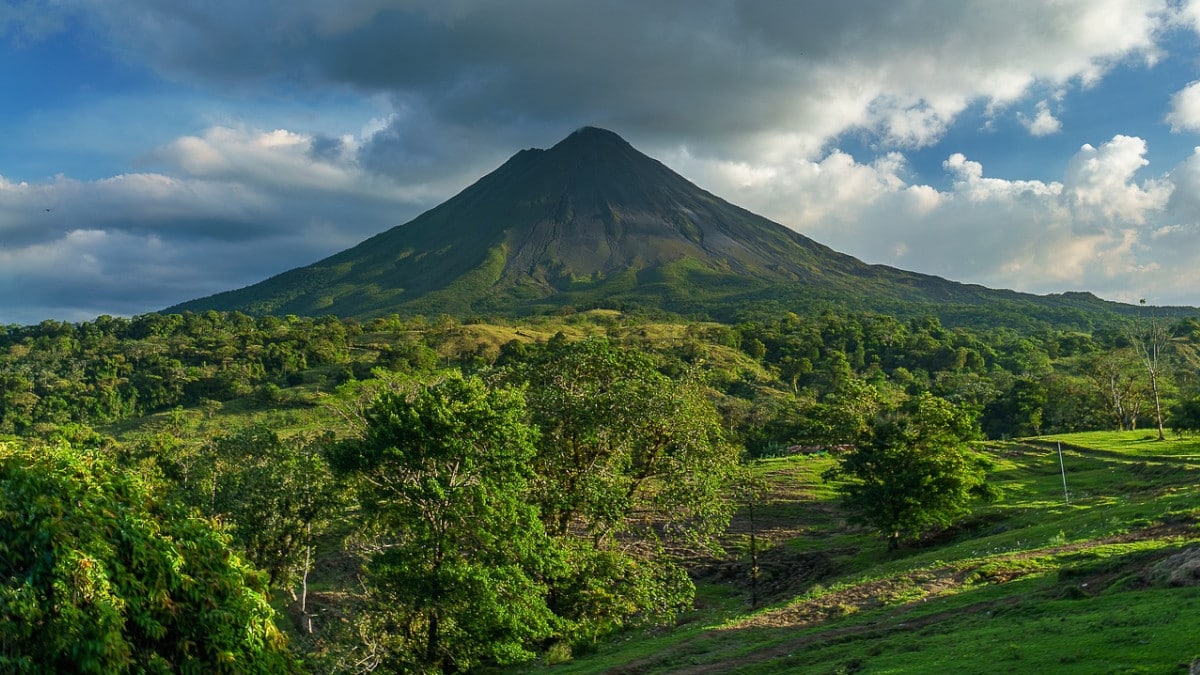 Wherever travellers go in Costa Rica, there is sure to be a vibrant and intriguing national park nearby to marvel at some of the most biodiverse habitats on the planet. What's more, the Costa Rican government have invested heavily in sustainable tourism and see this as a key pillar of their pull as a destination going forward, as we have highlighted before.
Due to the country's dedication to conservation, more than 5% of the entire planet's biodiversity can be found within Costa Rica's borders, with nearly 30% of the country's land preserved in national parks and wildlife reserves. Therefore, those travellers wishing to support sustainable causes will find plenty of opportunities to do so in Costa Rica. The government has implemented strict guidelines, complete with certification programmes, to ensure their sustainability efforts are the real deal – visitors need only patronise organisations with the coveted 'blue flag' showing they have met specific standards.
Tasty Tico Treats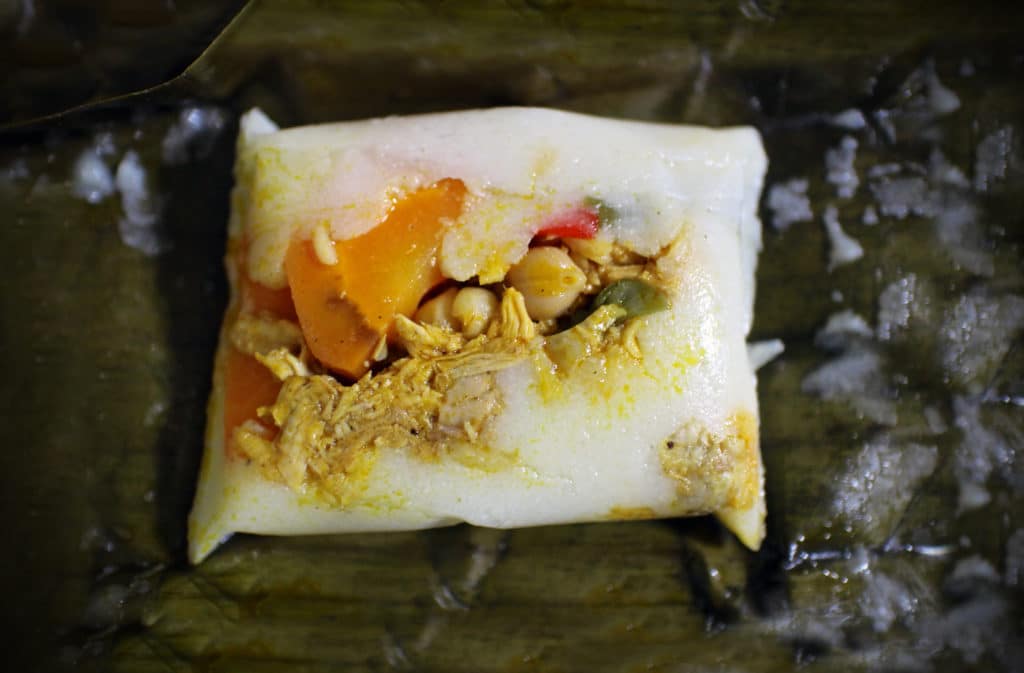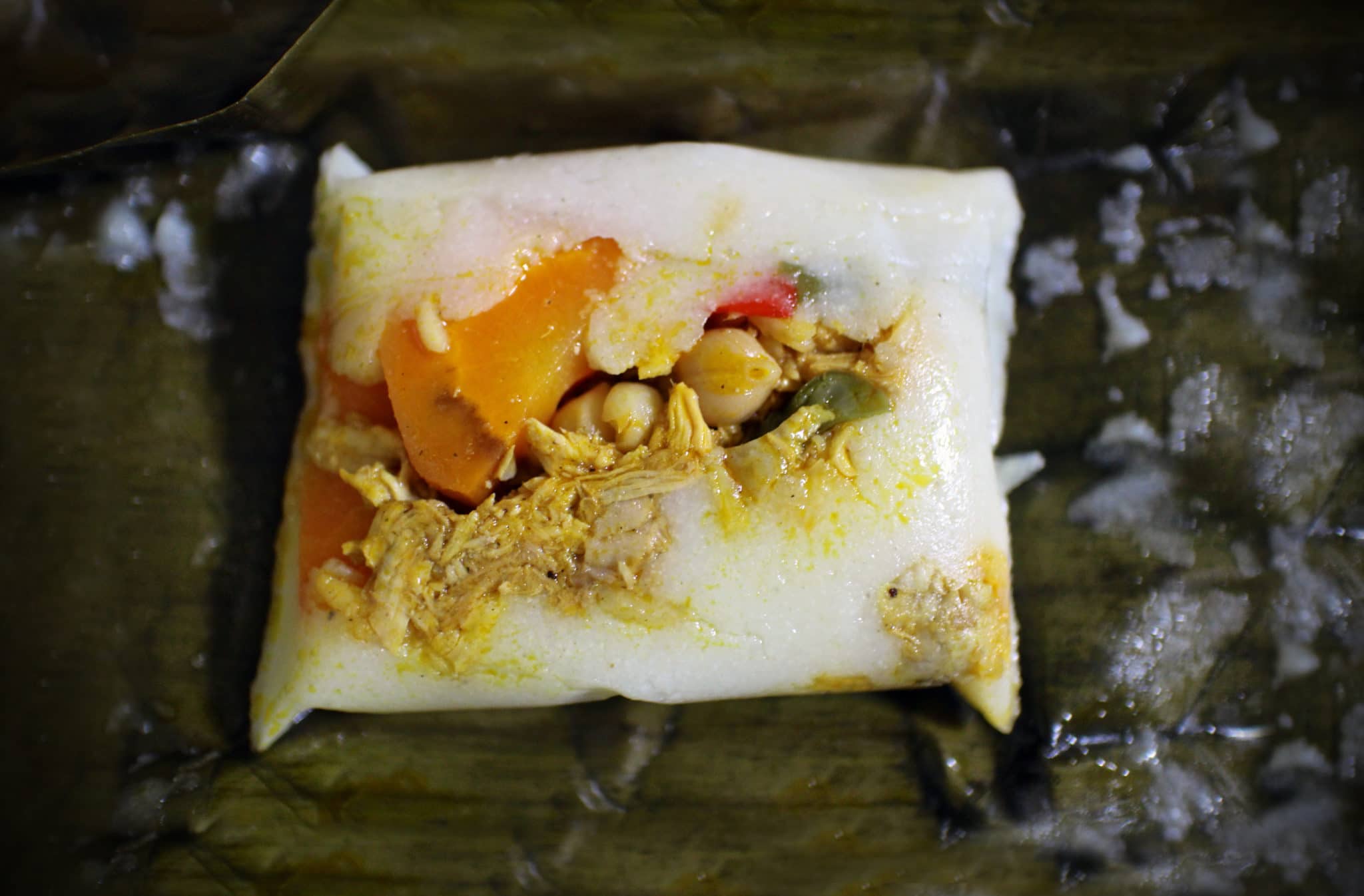 After the welcoming nature of its inhabitants and the natural splendour to be found throughout the country, next on the list of Costa Rican highlights is its delicious food.
As Sonia urges, "travellers should try to indulge in the traditional, authentic Caribbean cuisine of Costa Rica. They'll be surprised by the different taste combinations."
With a captivating concoction of Latin American, Caribbean, and African influences, Costa Rican meals are packed full of flavour and offer up intriguing taste combinations. Typical tasty tico treats include tamales, rice and bean-based dishes, deliciously refreshing salsas, and chicharrones – decadently scrumptious fried pork rinds. Check out our run-down of tico treats in more detail here.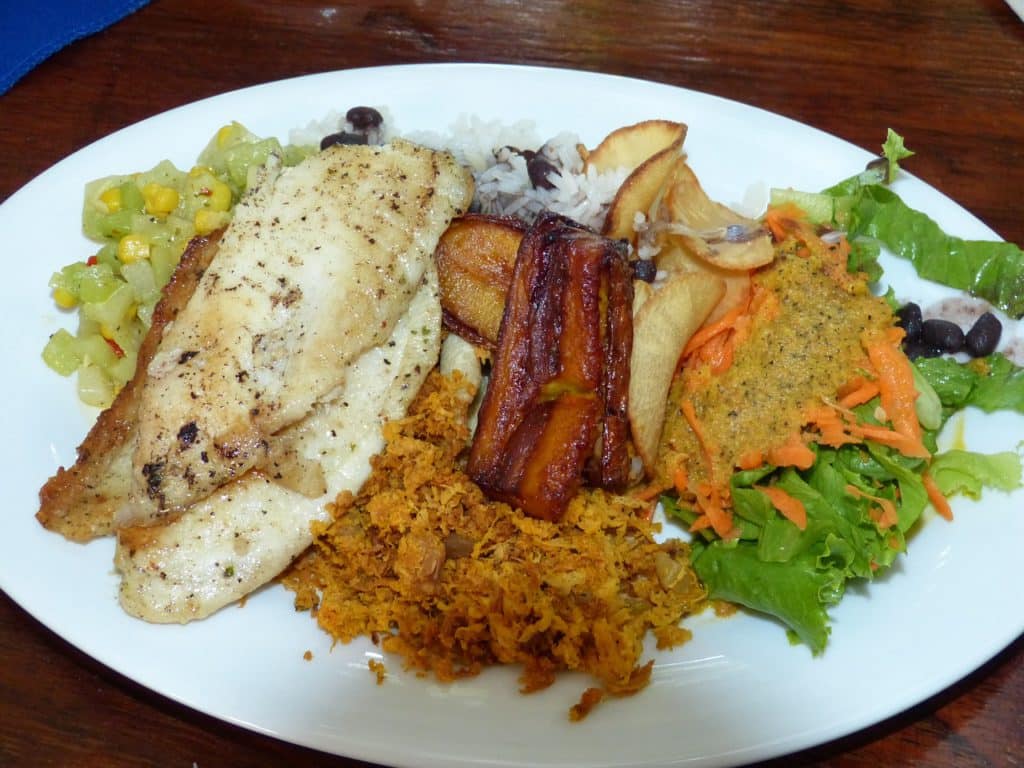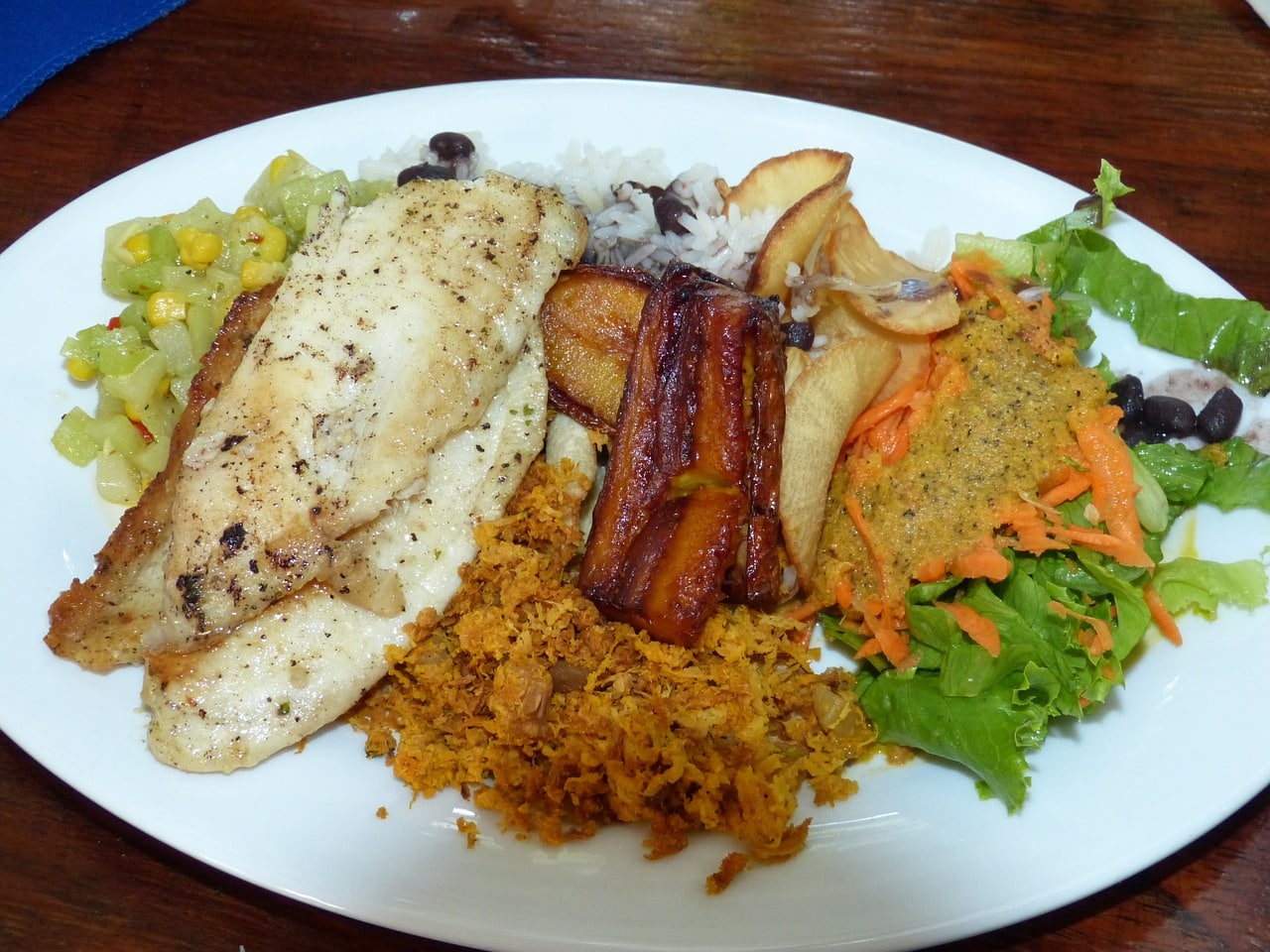 As is human nature, our Costa Rican friends got excited when talking about food. They couldn't help but put forward some specific recommendations for restaurants to enjoy excellent food in equally enjoyable settings.
Staying with Sonia, she recommends a unique restaurant in Manuel Antonio: "There is a spectacular bar and restaurant called El Avion, or "The Plane", which is a real C-123 cargo plane. From here, you can appreciate a fantastic view of Manuel Antonio's gorgeous beach at the same time as enjoying some of the best seafood in the area."
Bryan, on the other hand, recommends somewhere offering the classic beachfront experience. "Palapa Restaurant on Tamarindo Beach. It's right on the beach, eat with your toes in the sand type stuff, with exquisite Caribbean meals and an exceptional atmosphere."
At this picturesque restaurant, sit among the palm trees and arrive before sunset to watch the sun go down, then be wowed by the entertainment provided after dark.
In keeping with his passion for Monteverde, Erick recommended a hangout place in Santa Elena, the main town that serves as a base for trekking in the Monteverde cloud forest.
"For me, it is Bar Los Amigos in Monteverde. In this restaurant, the locals meet, and it is a very friendly place where you can share with everyone and enjoy a great time."
There is hearty Costa Rican food available, including the best cerviche in town, and at great prices too. Erick recommends this place for food but mainly for the atmosphere – It comes alive at night with a live band and plenty of revellers looking for a good laugh and a few drinks.
Travelling with Discova: Costa Rica Tailor-made Holidays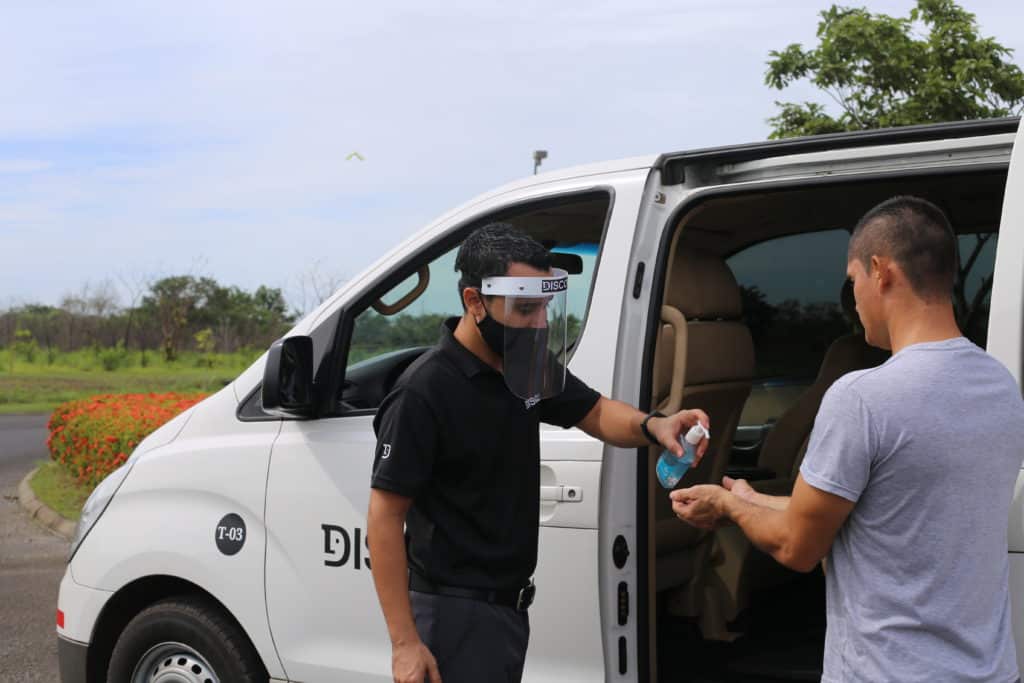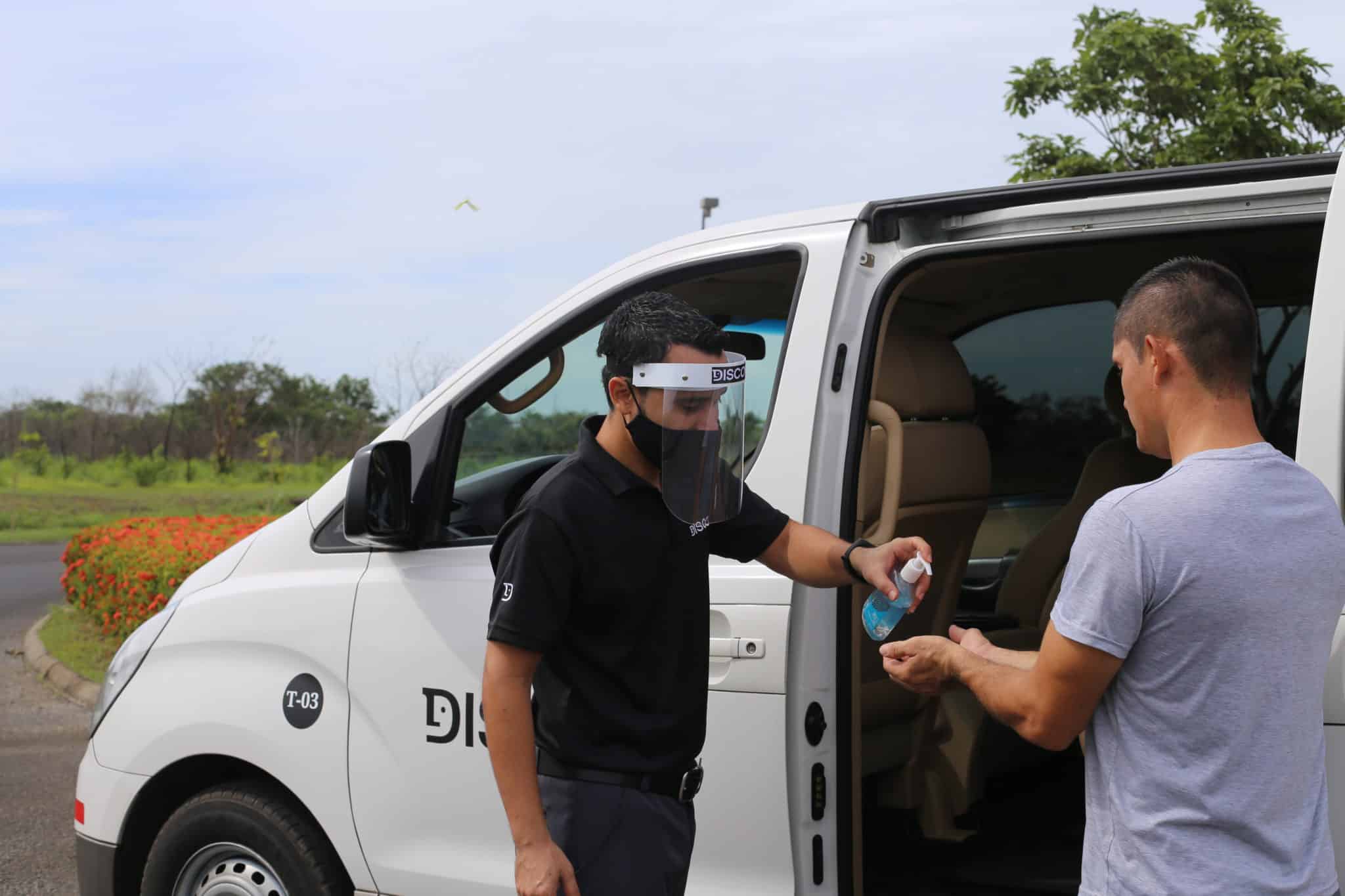 All four of our Costa Rican friends implored travellers to come and enjoy Costa Rica with Discova.
We could list through our tailor-made touring capabilities, our industry-leading health and safety standards, or our broad range of innovative and immersive experiences in Costa Rica, but perhaps it's best this time to leave the persuasion to our Tico friends.
Carlos neatly sums up. "Travellers needs to know that Costa Rica covers everything they need and more. And with Discova, we can give travellers the best experience of all. We are safe and have the highest quality standards, as everything we do follows our rigorous health and safety procedures. We are prepared with fantastic local tour guides who are passionate about their country and can help travellers develop meaningful connections. I would like to invite all of you to my country – a real paradise with lots to offer. Visit us and feel the Pura Vida service 24/7."
Thank you for the invitation, Carlos, my bags are packed! If you want to hear more about what we can do for partners in Costa Rica, don't hesitate to contact our teams and hear about our fantastic experiences.